Known for its white-sand beaches and high-end resorts, the Southernmost part of Bali offers various activities, healthy food selections, and wellness programs. Here are a few ideas on what to do and places worth visiting while you're in the area.
1. Have a splash at Water Blow
This natural phenomenon is located inside the ITDC area in Nusa Dua, right next to the jogging track of Peninsula, and was recently reopened. Once the waves of the Indian Ocean hit the cliffs, it creates a surge of water that can reach up to 7 meters high! One thing we can recommend is to be mindful of the splash because you will definitely get wet.

Water Blow
Kawasan Wisata ITDC
Nusa Dua
2. Grab breakfast at Nourish Bali
Start your day right at Nourish Bali with delicious, organic, locally sourced, and nutrient-rich foods. Quench the thirst with cold press juice and tasty kombucha. Visit their modern minimalist with a touch of industrial café in Ungasan or Uluwatu and blend in with the crowd. Our personal favorite is their Oat So Good, healthy, and tasty! Don't forget to grab a cup of Joe on your way out.
Nourish Café & Pizzeria
Jl. Raya Uluwatu Pecatu no. 250
+62 877 59743987
Instagram: @nourishbali
3. Fuel up with tasty homemade dishes at Warung Ganesha 88
This local gem serves up healthy and non-MSG homemade cooking that won't break your bank. Vegan, vegetarian, and gluten-free options are also available. Must try: their jackfruit rendang that tasted just like actual beef rendang and their famous Nasi Campur.
Warung Ganesha 88
Jalan Raya Pecatu
Instagram: @warungganesha_88
4. Unleash your creativity at Mana Uluwatu
This cliffside restaurant and bar has amazing food, cocktails and is packed with creative workshops and activities. Express yourself through intense yoga, clay making, natural candles or create unique batches of incense that you can bring home. Enjoy refreshing fresh cold coconut and scrumptious meal after each workshop. Synchronize and stretch with their daily Morning Yoga at 7.30 AM, suitable for all experience levels.

Mana Uluwatu
Jl. Pantai Suluban, Uluwatu
Phone: +62 817 555 365
Instagram: @manauluwatu
5. Uluwatu Temple visit and Kecak Dance
Located atop the Uluwatu cliff, the holy Uluwatu Temple is home to local Bali macaques and the backdrop for one of Bali's most known cultural performances; Kecak Dance. The Kecak Dance is performed by a group of dancers in a circle while chanting, swaying, and dancing. In the middle of the performance, a bonfire is lit and serves as a stage for a blazing battle between Hanuman (Monkey King) and his enemies.

Pura Luhur Uluwatu
Jl. Uluwatu, Pecatu, Kec. Kuta Sel., Kabupaten Badung, Bali 80361
6. Visit the pristine beaches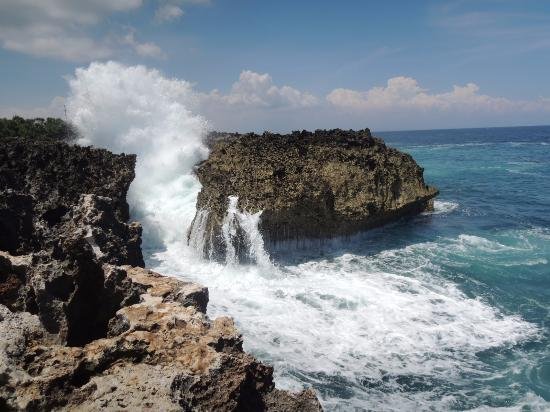 For a long time, most of the beaches in the southernmost tip of Bali are hidden with very few visitors. Some beaches in Uluwatu area hosted many surfing events and competitions, while some are best to visit during low tide due to their rocky shoreline. The beaches in Nusa Dua are famous for their pristine waters and white sand, located in the very secure area of ITDC. Be mindful that some hotels would not allow you to enter their beach area, however, Pantai Mengiat next to Ayodya Resort is still accessible for the public, as well as Pantai Geger next to the majestic Mulia Resort.

Pantai Geger
Jl. Raya Nusa Dua Selatan
7. Seafood Dinner in Jimbaran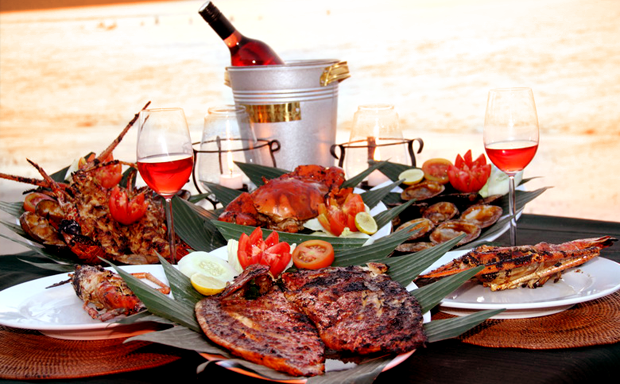 A perfect closure for the day, good food, and memorable sunset. Enjoy fresh seafood delicacies grilled a la minute with homemade sauce, garlic-steamed greens, and sambal matah. Don't hesitate to dip your toes in the sand as the candlelit tables are set up neatly on the beach. Savor the fresh seafood of the day while counting the planes going in and out of Ngurah Rai International Airport.

Menega Café
Jl. Pantai Muaya, Jimbaran