As an island with immersive culture, Bali is a destination where tropical paradise meets the vibrant world of music and entertainment. Amidst the breathtaking landscapes and swaying palm trees, there lies fun-tastic places that will awaken the pop/rockstar within you: Karaoke Television (KTV) bars! Join us as we embark on a thrilling quest to discover the best karaoke bars this paradise has to offer. From vibrant family venues tucked away in bustling streets to magnificent gentlemen's spaces that pulsate with suave elegance, Bali's karaoke scene is a symphony of laughter, passion, and uninhibited self-expression. So warm up those vocal cords, unleash your inner superstar, and prepare to be captivated by the harmonious blend of music, camaraderie, and unforgettable moments that await in the best karaoke bars of Bali!
Unleash Your Inner Melody: Best Karaoke Destinations in Bali
De Berry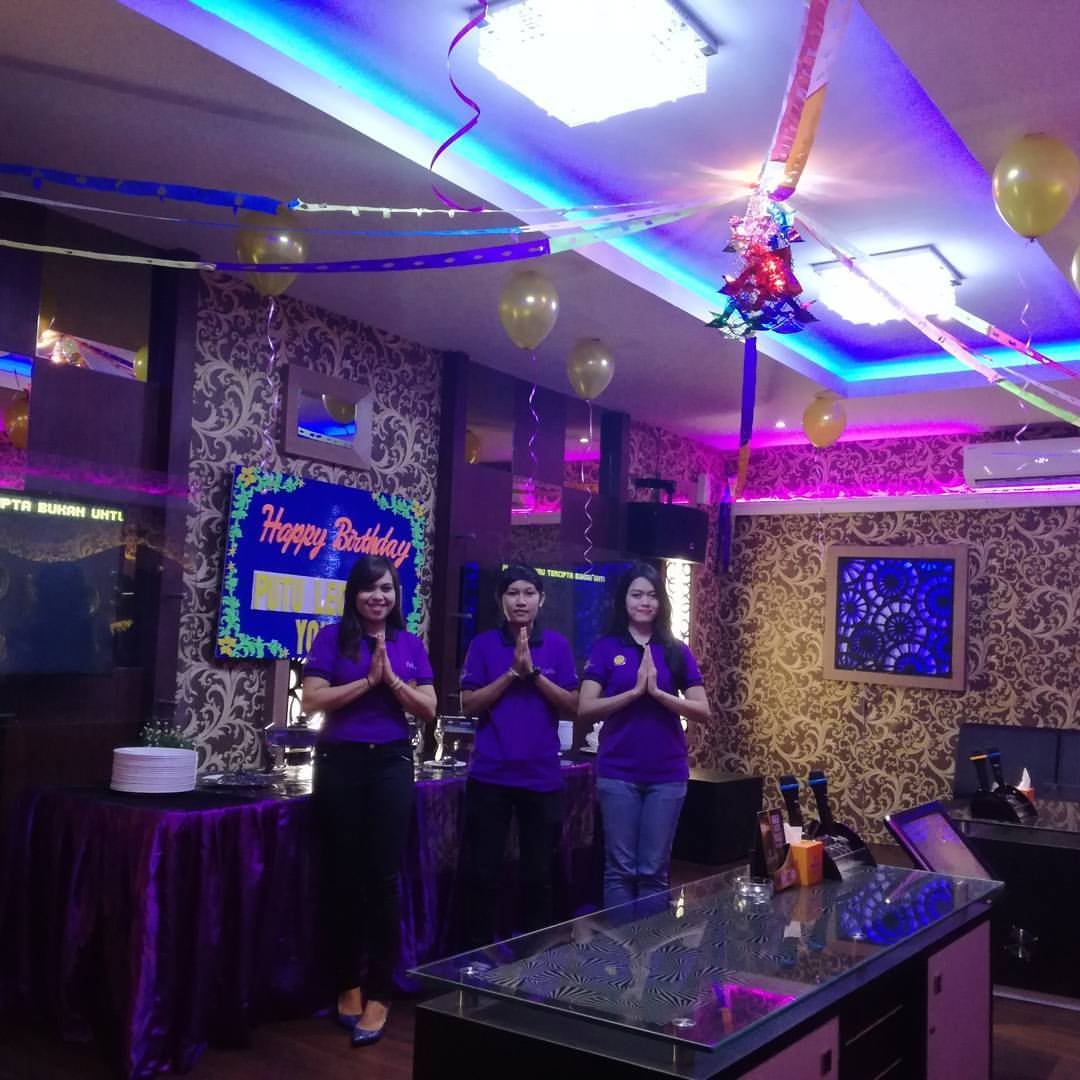 Step into a world of musical bliss as you unleash your inner rockstar in the comfort of De Berry Karaoke. Boasting modern audio systems that will make your voice soar, the venue's inviting ambiance, infused with a delightful mix of fun and contemporary flair, creates the perfect setting for a memorable day out with your loved ones. Sing your heart out to your favorite tunes and create unforgettable memories as the music fills the air. De Berry Karaoke Denpasar is the ultimate family karaoke venue where laughter, harmony, and pure entertainment come together to make your visit truly extraordinary. 
Jl. Teuku Umar Barat No.110, Pemecutan Klod, Kec. Denpasar Bar., Kota Denpasar, Bali 80119
Phone: +62 361 845 1265
Instagram
Diva Karaoke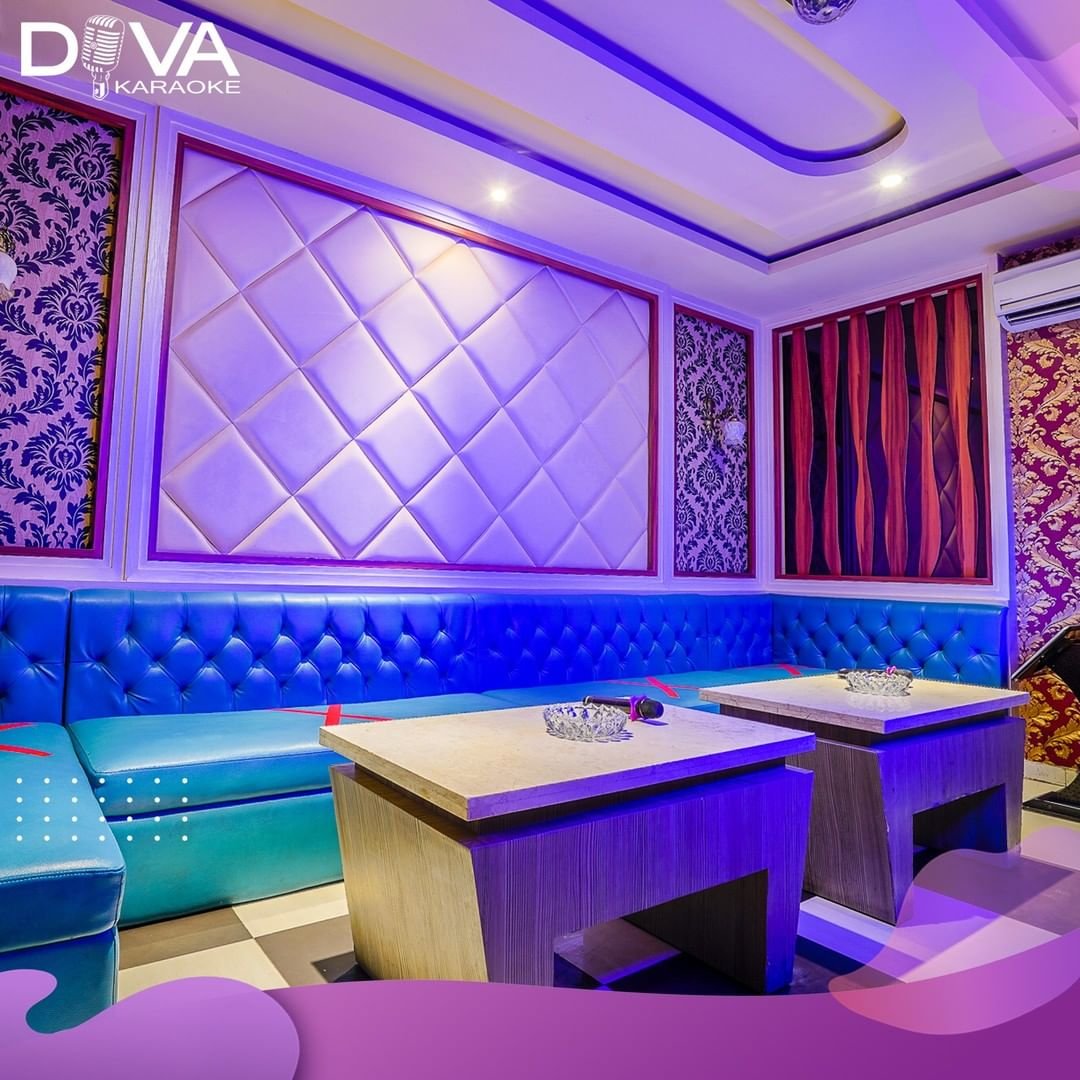 Gather your friends and family for a truly sensational singing experience at Diva Karaoke. From the moment you grab the mic, the world fades away as you channel your favorite artists and belt out chart-toppers like a true professional. With a sleek modern computer system at your fingertips, finding your go-to songs is a breeze, whether you're in the mood for a nostalgic classic or the latest trending hit. The state-of-the-art sound system will make your voice shine, enveloping you in a melodious aura that's impossible to resist. Relax and unwind in a VIP or VVIP room, indulging in delectable food and refreshing drinks that elevate the celebration. It's time to let your inner diva shine!
Jl. Dewi Sri No.99, Legian, Kec. Kuta, Kabupaten Badung, Bali 80361
Phone: +62 361 934 2056
Instagram
Happy Puppy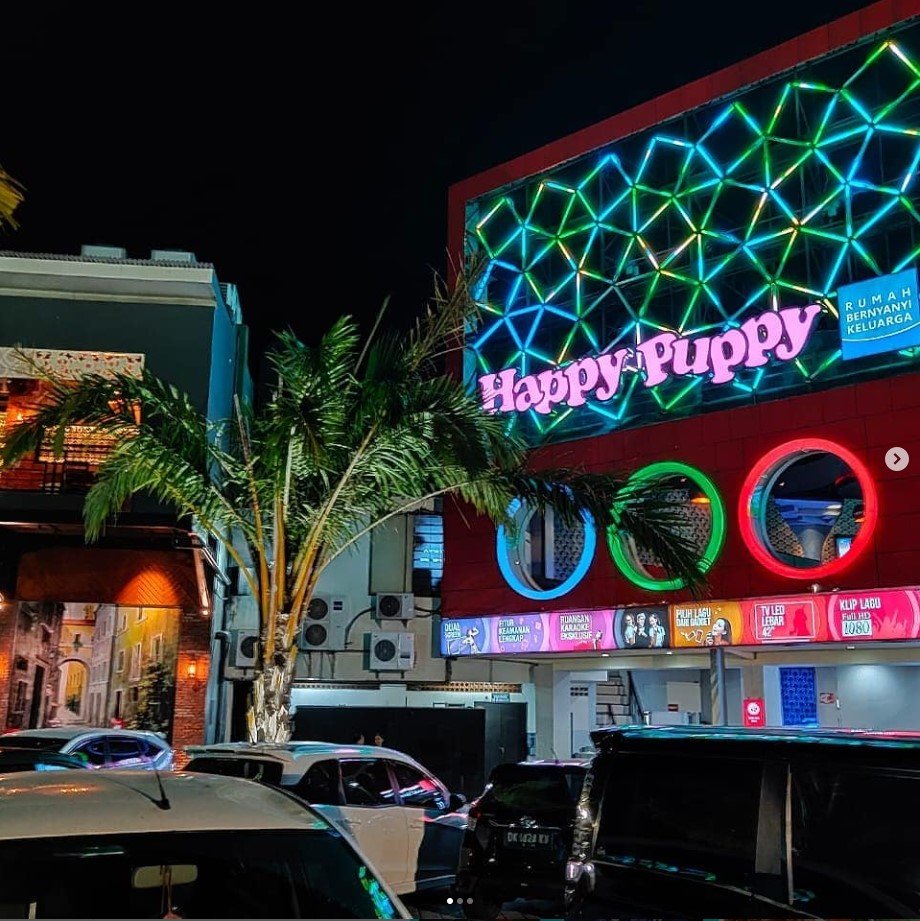 When it comes to family-friendly karaoke venues, Happy Puppy takes the crown as one of the most popular choices! With branches across Indonesia, they offer affordable rates and a wide range of locations, including Jakarta, Bandung, Bogor, Surabaya, Malang, Denpasar, Sampit, Sorong, and Timika. In Bali island, Happy Puppy has also become one of the most-sough out destinations for family karaoke. Two of its branches on the island provide top-notch facilities, including excellent audio and video quality, an extensive song collection, advanced equipment, touch-screen systems, modern room designs, and more. It's the perfect destination for families and groups seeking unforgettable singing experiences.
Jl. Teuku Umar, Dauh Puri Kauh, Kec. Denpasar Bar., Kota Denpasar, Bali 80113
Phone: +62 361 247 008
Website
Instagram
NAV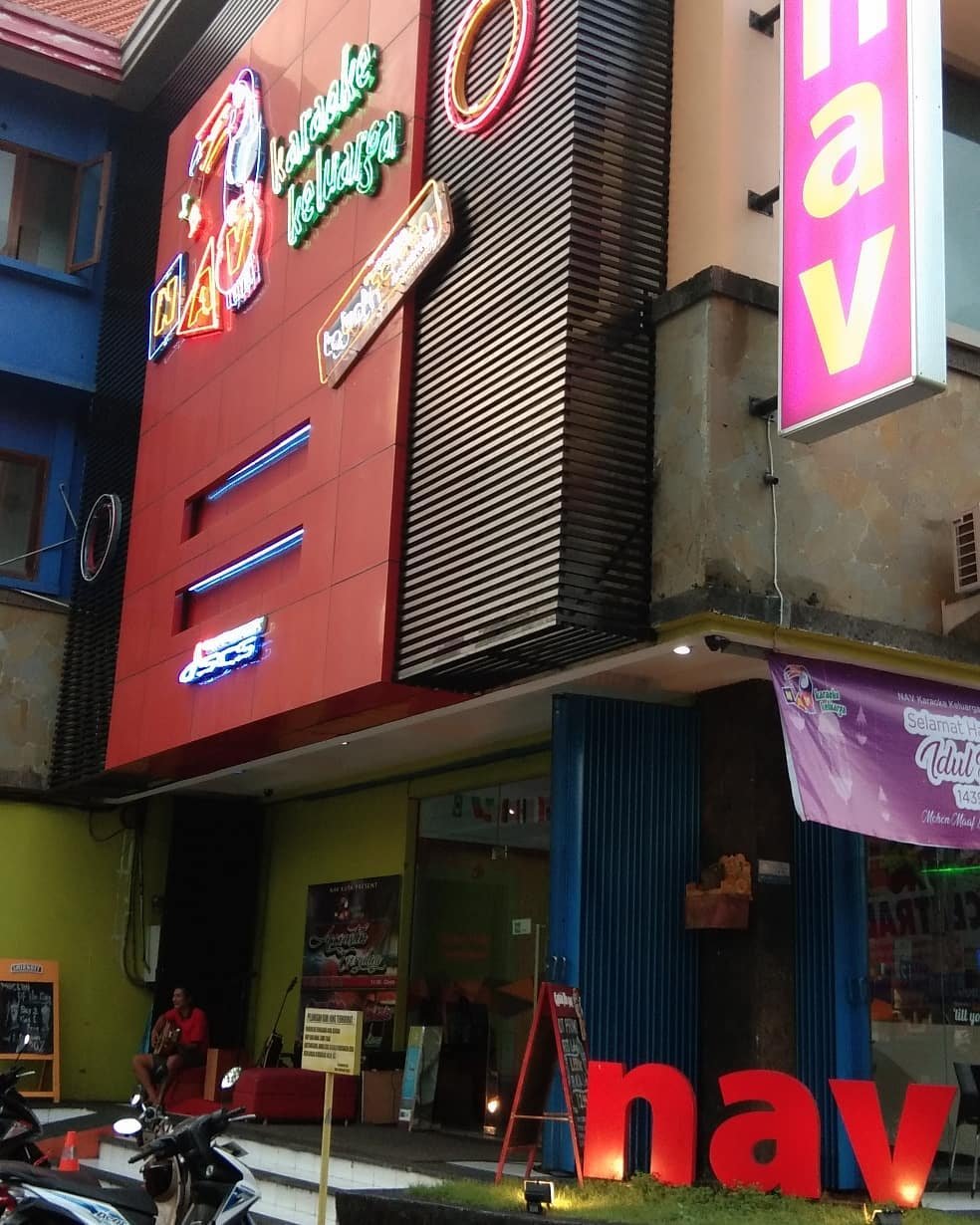 Since its establishment in 2000, NAV Karaoke has swiftly risen to become a leader in family karaoke entertainment throughout Indonesia. With over 80 branches spread across the country, including their remarkable presence in Bali, NAV Karaoke continues to provide the best karaoke experience for the Indonesian community. At NAV Karaoke Bali branches; Denpasar, Kuta, and Jimbaran, comfort is key. With room capacities ranging from 4 to 30 people, it's the perfect place to gather with friends and family. The diverse collection of songs spans various languages, including Korean, Japanese, and Mandarin. Complete with top-notch audio quality, touch-screen machines, modern room design, and selections of delightful food from its in-house restaurant, NAV Karaoke Denpasar ensures that every karaoke experience is truly memorable. 
ORE Studio Canggu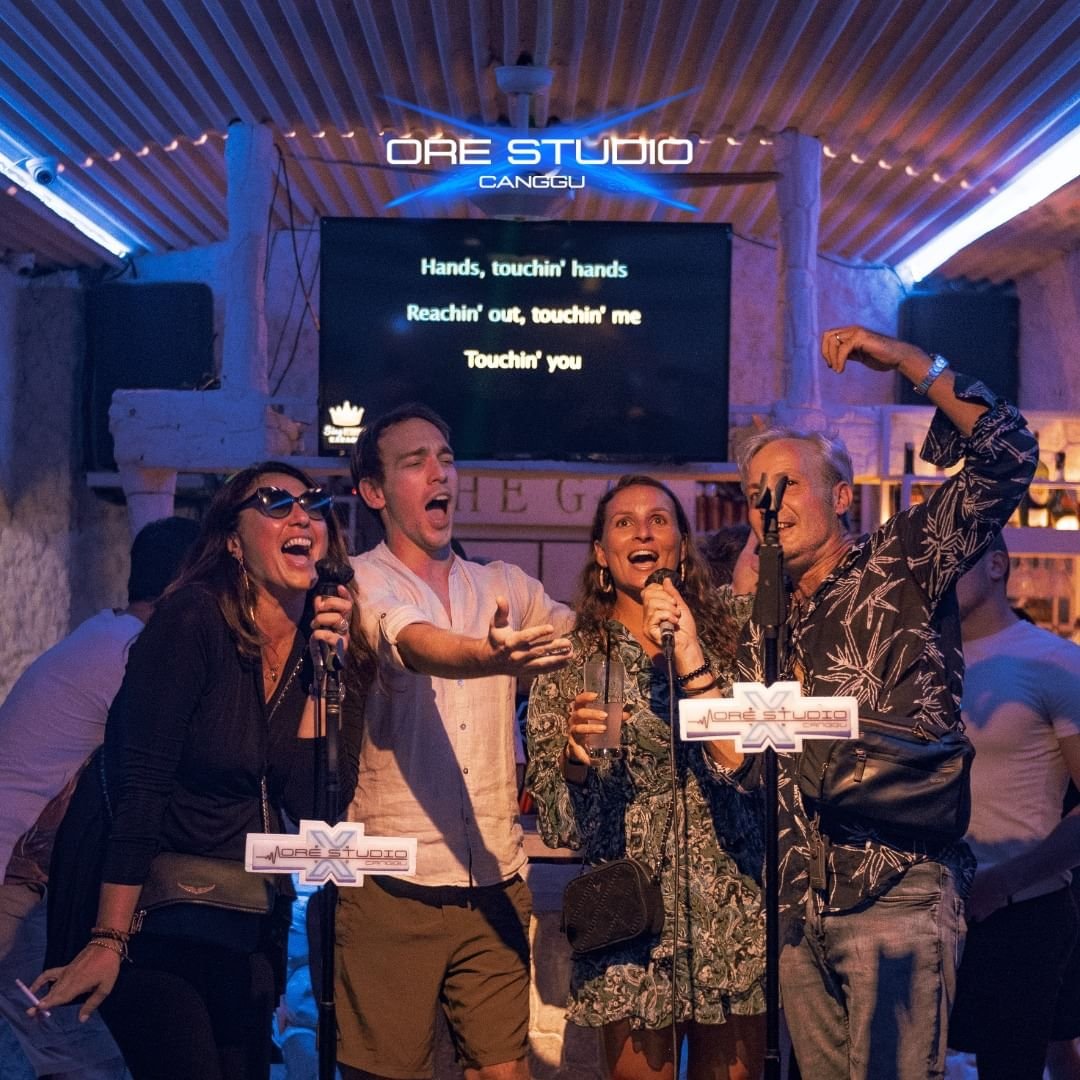 Welcome to ORE Studio Canggu, the ultimate destination for karaoke enthusiasts in the vibrant neighborhood of Canggu. Embracing a unique concept of open karaoke set in their main bar area, ORE Studio allows you to channel your inner rock or popstar as you directly engage with the audience, creating an electric atmosphere of excitement and connection. Prepare to unleash your musical talents and be the star of the show in this one-of-a-kind karaoke experience. A cat-friendly eatery by day (called Goa Cat Cafe) and karaoke bar at night, ORE Studio also offers a wide selection of tantalizing drinks and dishes, perfectly crafted to enhance your night out with family and friends. Get ready to rock the mic, immerse yourself in the exhilarating ambiance, and let the music ignite your soul in Canggu's unrivaled #1 karaoke bar!
Jl. Pantai Batu Bolong, Canggu, Kec. Kuta Utara, Kabupaten Badung, Bali 80361
Phone: +62 812 2290 5987
Instagram
Zero-4 Family Karaoke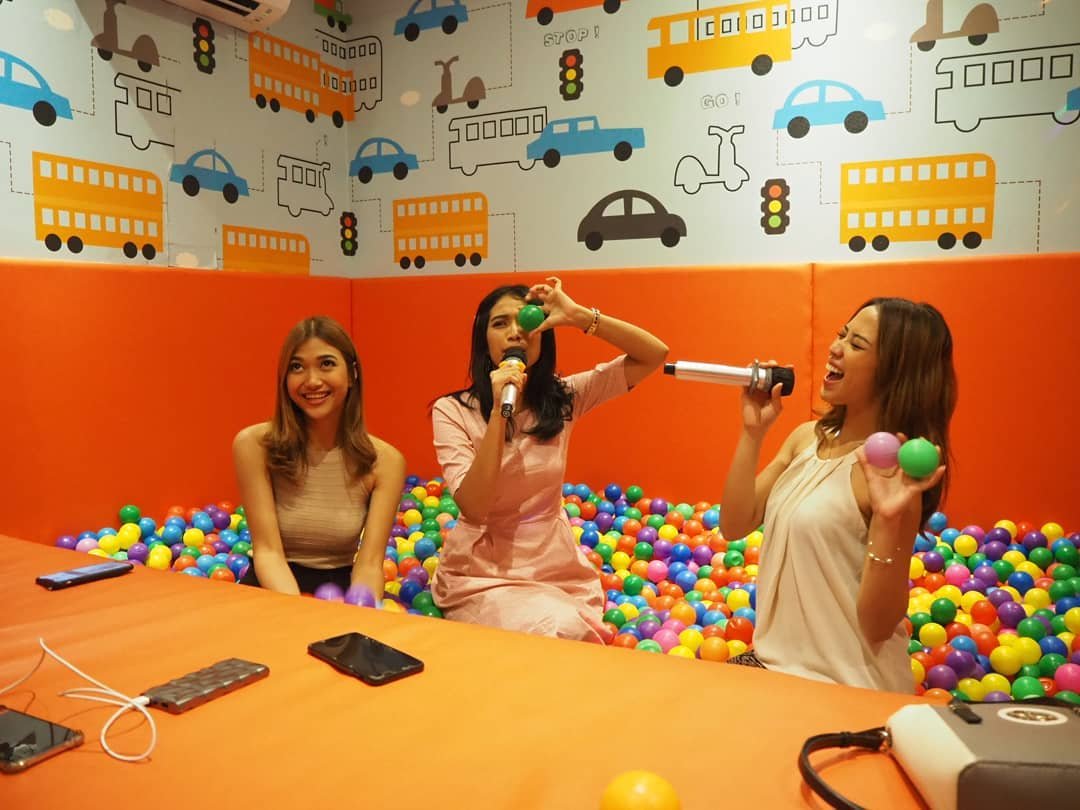 Carrying the renowned Japanese concept of Utage to life—an enchanting fusion of singing, dining, and pure fun with friends and family, Zero-4 Family Karaoke is the ultimate destination for unforgettable karaoke experiences in Bali. With top-notch equipment and a vast selection of the latest songs, Zero-4 Family Karaoke ensures a memorable karaoke journey. But that's not all! Step inside the magnificent Zero-4 building and discover a trio of captivating facilities under one roof. From the Family Karaoke itself to the delectable Gon's Japanese Restaurant and the thrilling Rooftop Pool & Bar, every visit promises an extraordinary experience. With various room types to choose from, including rooms with ball pools and complete drum sets, Zero 4 Family Karaoke takes the 'singing simulation' experience to new heights. You can't get a more immersive karaoke experience than this!
Jl. Dewi Sri No.168, Legian, Kec. Kuta, Kabupaten Badung, Bali 80361
Phone: +62 811 3941 0404
Website
Instagram