Bali's pristine beaches and lush landscapes are calling to be explored. To truly experience the beauty of this tropical paradise, consider taking to the skies with one of Bali's top helicopter services. These aerial chauffeurs promise a unique perspective and an unforgettable journey through the island's breathtaking scenery. Here's a curated list of the best helicopter services in Bali, each offering a distinct and exhilarating flying experience.
The Best Helicopter Services in Bali: Soaring Adventures in Paradise
Fly Bali : Pioneer of Bali Helicopter Tours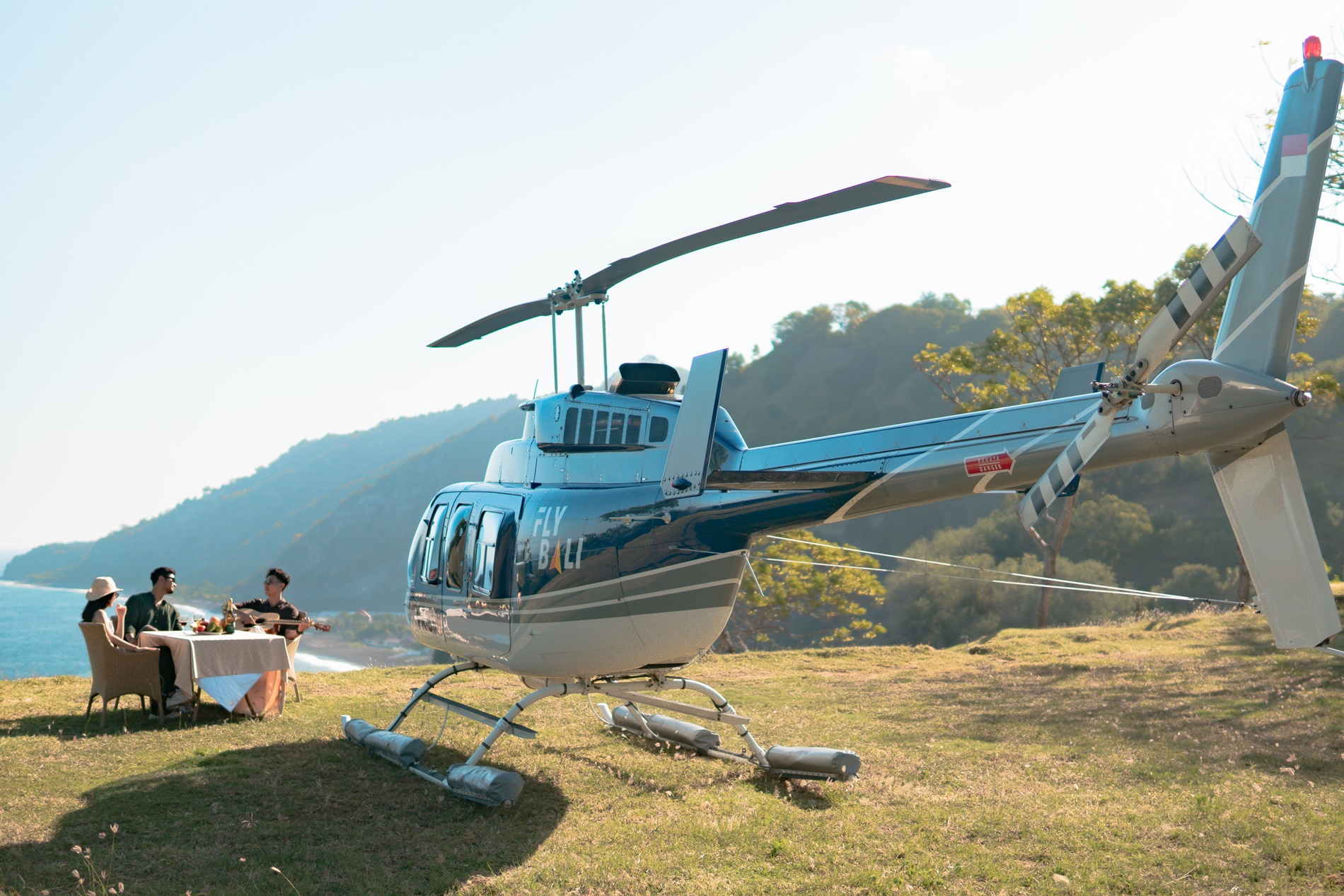 Since 2019, Fly Bali has been showcasing beautiful sceneries in Bali with their wide variants of helicopter tour routes. Today, Fly Bali servicing with their heliports in Ungasan, Ubud, Karangasem and expanding further east to Lombok, Sumba and Labuan Bajo. Fly Bali excels with a diverse fleet, extensive routes, and unparalleled expertise in not just tours but also charters and medical evacuation services.
Jl. Melasti, Ungasan, Kec. Kuta Sel., Kabupaten Badung, Bali 80361
Phone: +62 812 3713 7773
Website 
Instagram 
Air Bali Helicopter: Pioneering Excellence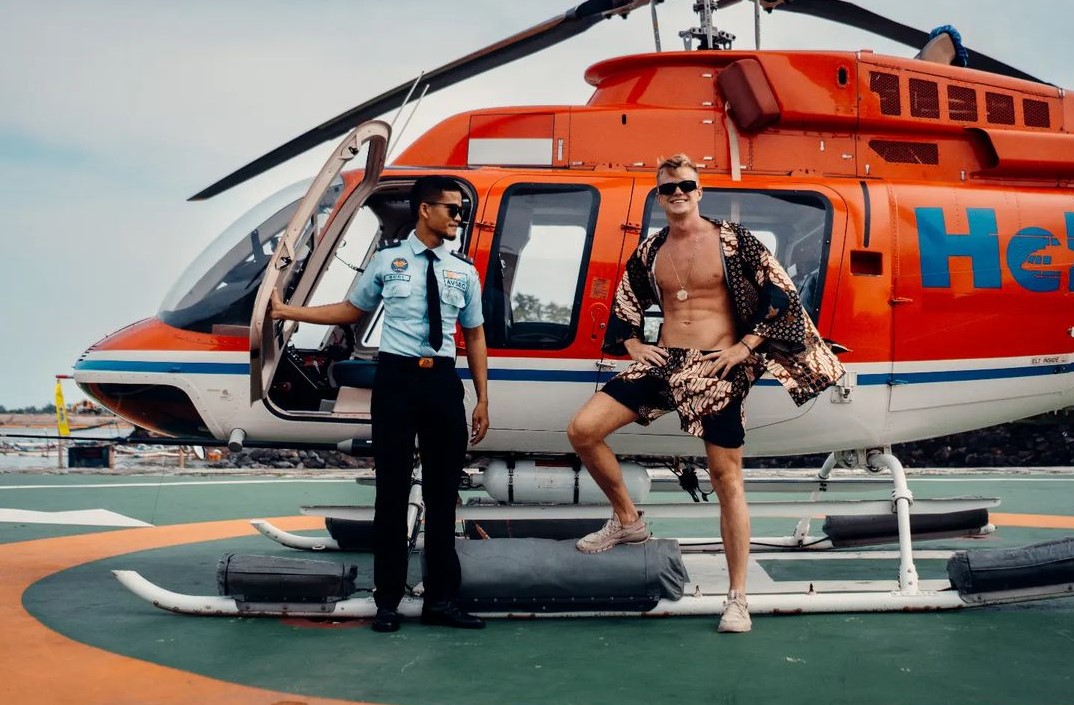 With over two decades of experience, Air Bali Helicopter stands as the first dedicated helicopter tour and aerial filming-photography service in Bali and beyond. Boasting a flawless safety record and a GOLD rating from the BARS Program, they utilize the renowned Bell Helicopter 206 family for a safe and reliable journey. The commitment to safety, combined with their dedication to delivering an exceptional experience, sets Air Bali Helicopter apart.
Jl. Raya Pelabuhan Benoa, Pedungan, Denpasar Selatan, Kota Denpasar, Bali 80222
Phone: +62 361 846 8955
Website 
Instagram 

Balicopter: Tailored Adventures Unveiled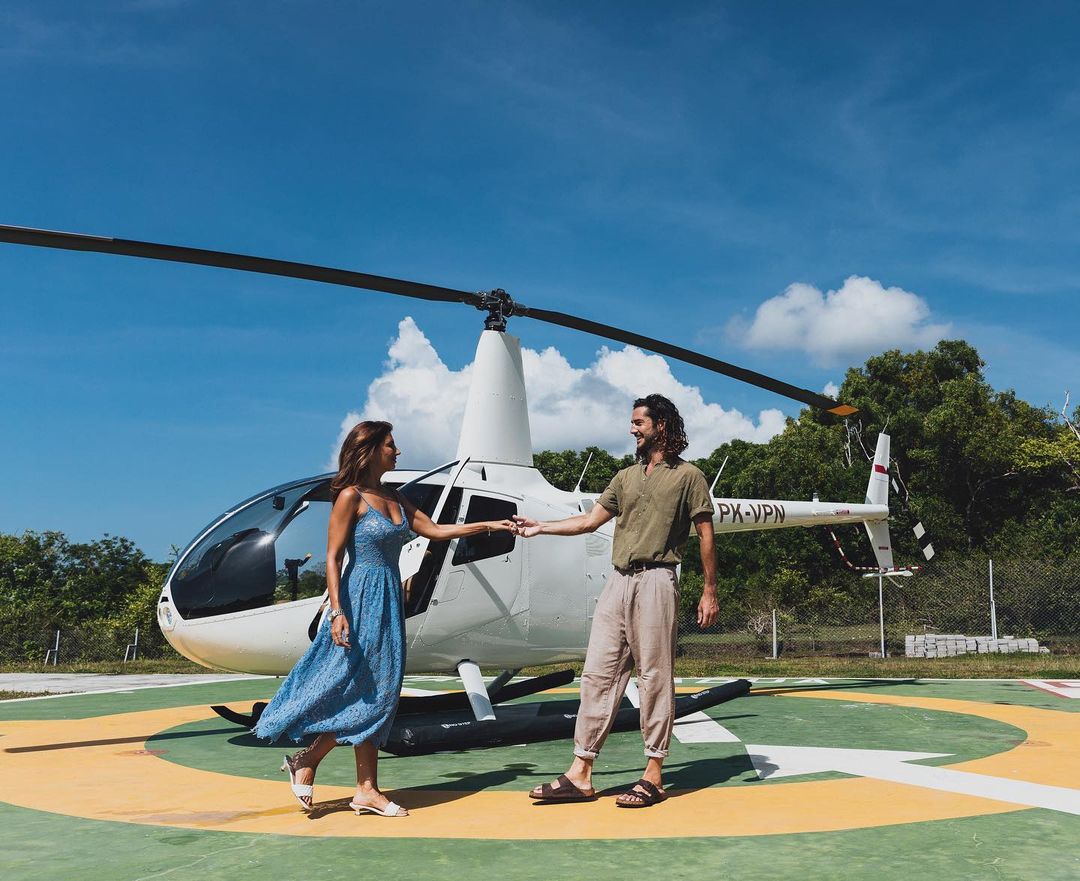 Balicopter specializes in crafting personalized itineraries across Bali and Indonesia, promising an exciting and tailored journey. Operated by Volta Pasifik Aviasi, their brand-new Robinson R66 helicopter is equipped with cutting-edge features, accommodates up to four passengers in comfort and style. Not only do they prioritize customer service, but they are also dedicated to environmental sustainability by being the first carbon-neutral helicopter tour company, planting trees for every flight taken.
Phone: +62 81 2777 55570
Website 
Instagram 

Bali HeliTour: A Journey of Awe and Comfort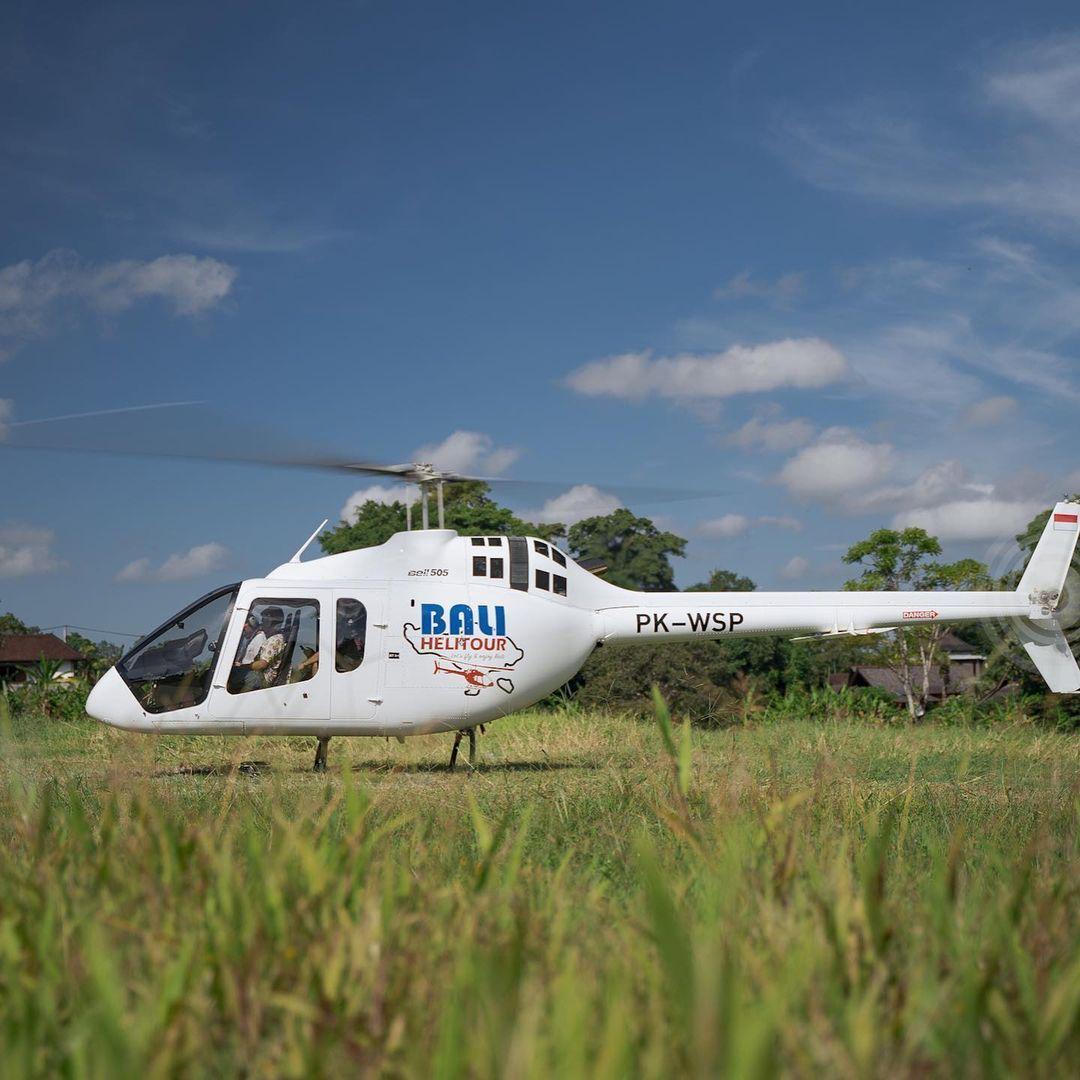 Bali HeliTour invites you to an unforgettable aerial adventure over Bali's breathtaking landscapes in their state-of-the-art Bell 505 helicopter. Offering a luxurious and safe ride, their helicopters are known for exceptional performance and reliability. Immerse yourself in the tropical paradise, and let Bali HeliTour take you on a journey of awe and comfort.
Heliport @GWK Parking B Area, Jl. Kw. Garuda Wisnu Kencana, Ungasan, Kec. Kuta Sel., Kabupaten Badung, Bali 80361
Phone: +62 817 1717 3337
Website 
Instagram 

Mason Sky Tours: A Five-Star Flight Experience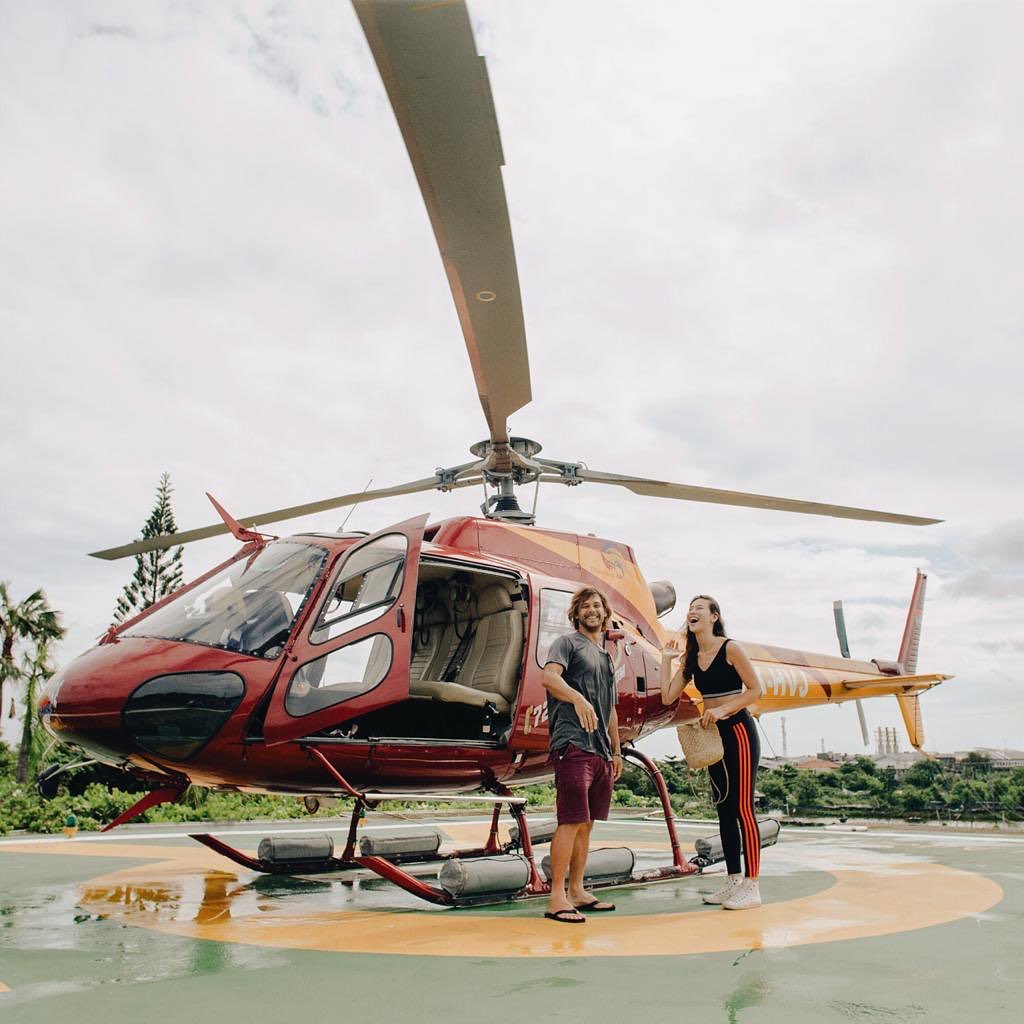 Mason Sky Tours promises a fun and exciting 5-star helicopter flight experience in their sleek Airbus Eurocopter B2 helicopter. With luxury amenities and state-of-the-art camera systems, passengers can enjoy unparalleled service as they soar over Bali's stunning landscapes. Their strategic heliports and integration with adventure tours provide seamless transfers and additional adventure opportunities.
Jl. By Pass Ngurah Rai Pesanggaran, Pemogan, Denpasar Selatan, Bali 80221
Phone: +62 361 721 480
Website 
Instagram 

Urban Air: Safety and Versatility Combined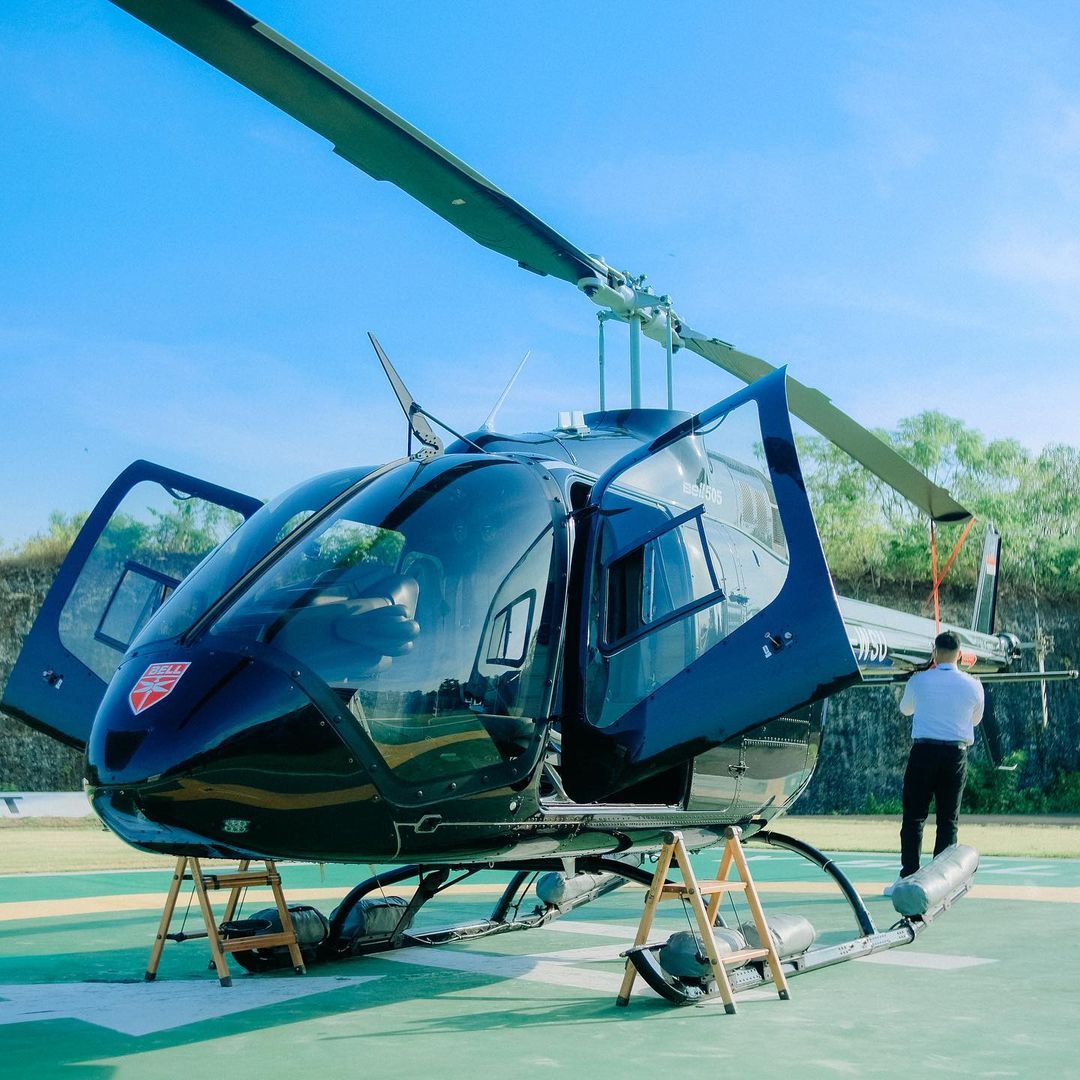 Urban Air, the newest force in the market, operates the Bell 505 helicopter, designed for versatility and efficiency. They excel not only in tourism services but also in medical transportation, emphasizing safety as their highest concern. With a commitment to compliance and exceptional customer service, Urban Air ensures a secure and enjoyable helicopter operation.
Ungasan, South Kuta, Badung Regency, Bali 80361
Phone: +62 813 2976 2967
Instagram