In every season, whether it's summer, dry or rain, Bali Island emerges as an idyllic haven for those seeking unforgettable outdoor experiences. With its tropical ambiance and favorable weather, this Indonesian paradise offers a myriad of thrilling water activities to revel in during your blissful holiday. So, prepare to immerse yourself in the refreshing depths and get ready for an exhilarating escapade like no other.
Bali Best Water Activities
Banana Boat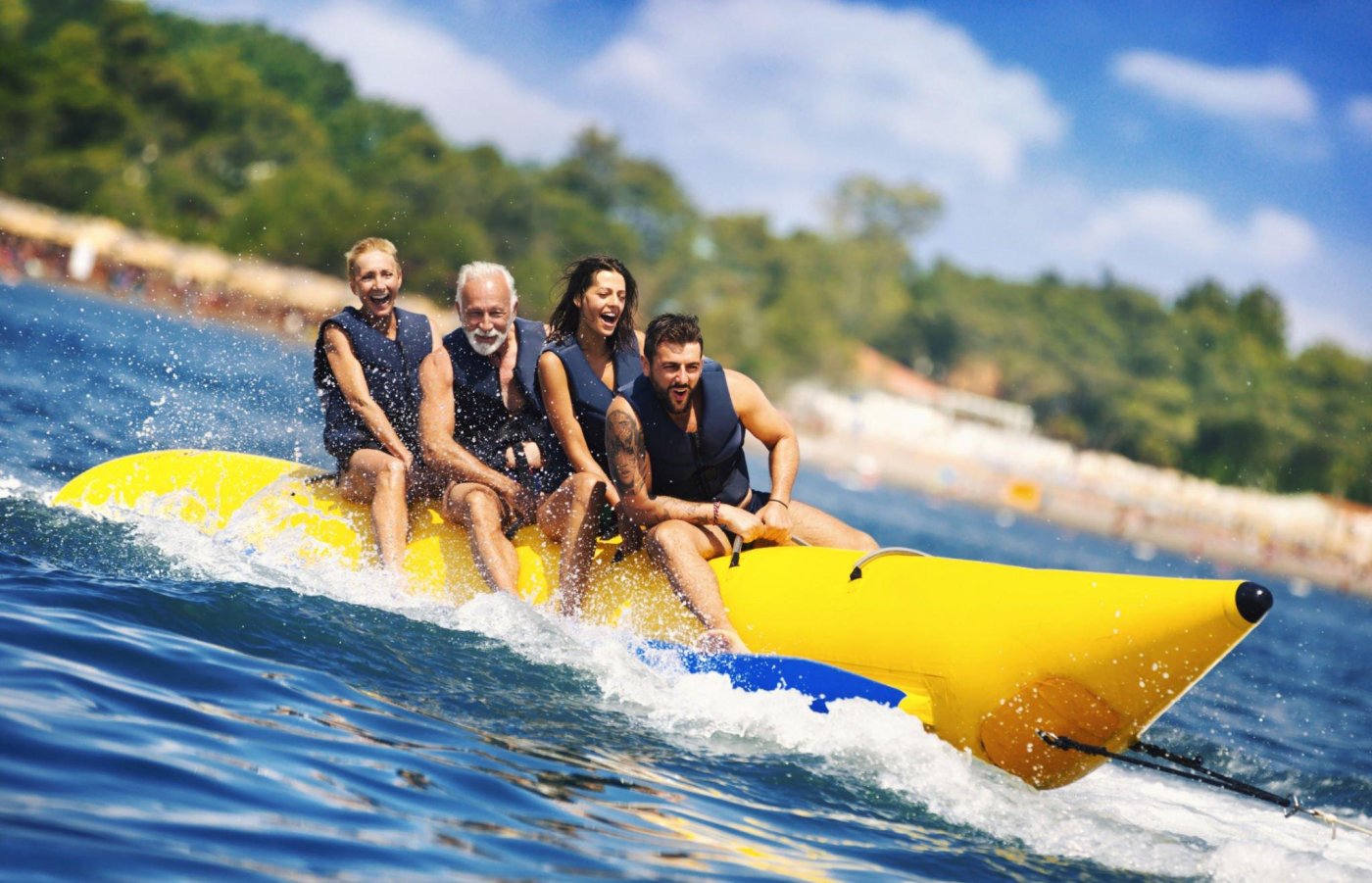 No water-based adventure list would be complete without the legendary "water sled" known as the Banana Boat. This recreational activity involves an unpowered, inflatable boat towed by a speedboat. Typically accommodating three to ten riders, the main tube provides seating while flanking tubes ensure stability. Often sporting a yellow and banana-shaped design, the Banana Boat lives up to its name. Tanjung Benoa is the perfect place to enjoy this iconic activity and its delightful variants.
Canoeing & Kayaking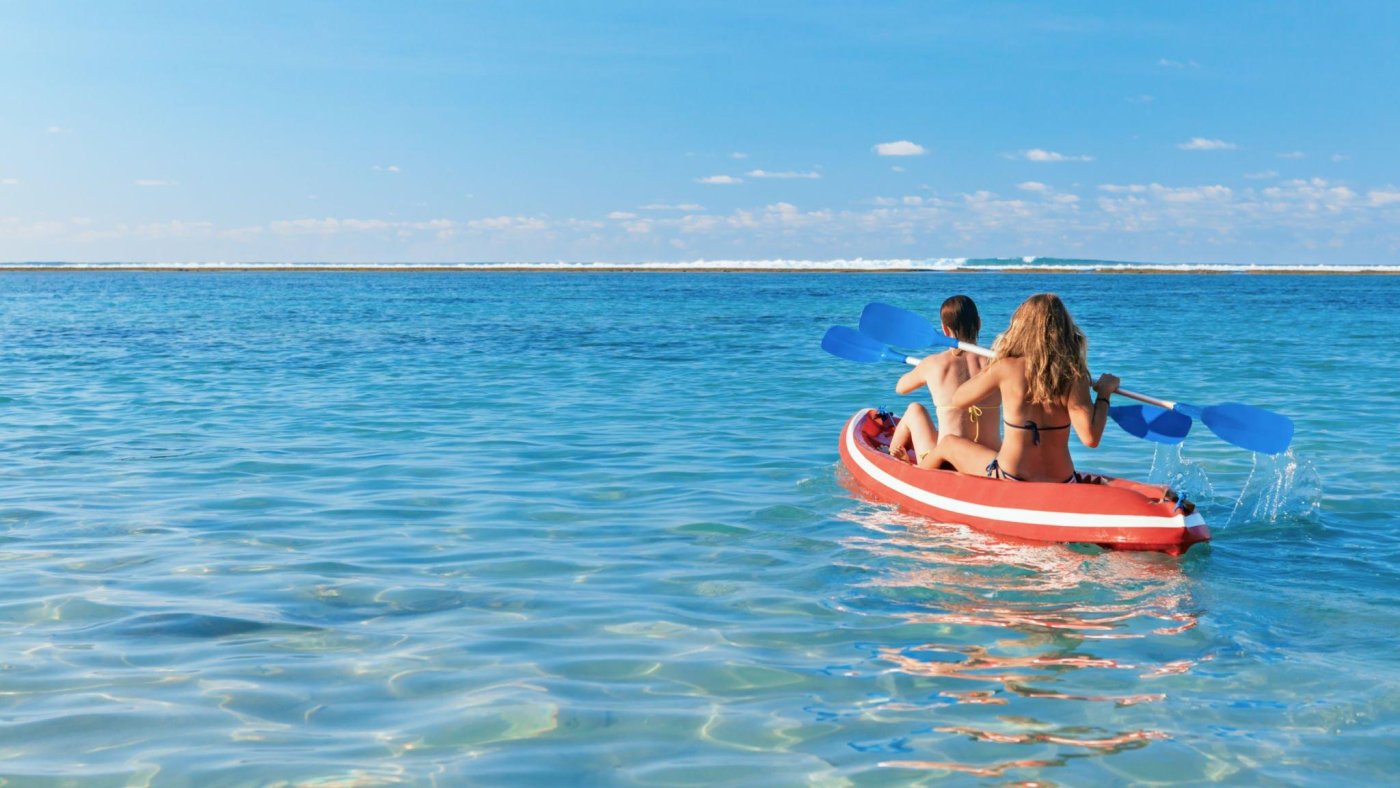 As the ancient art of canoeing and kayaking has taught us, there is unparalleled joy in navigating serene waters while propelling yourself with a single-bladed paddle. These activities are perfect for families and friends seeking lighthearted yet thrilling adventures. In Bali, Sanur Beach offers the ideal playground for canoeing, with its calm seas and gentle waves. Embrace the morning sun as it rises over the horizon, and immerse yourself in the sheer beauty of this immersive experience.
Flyboard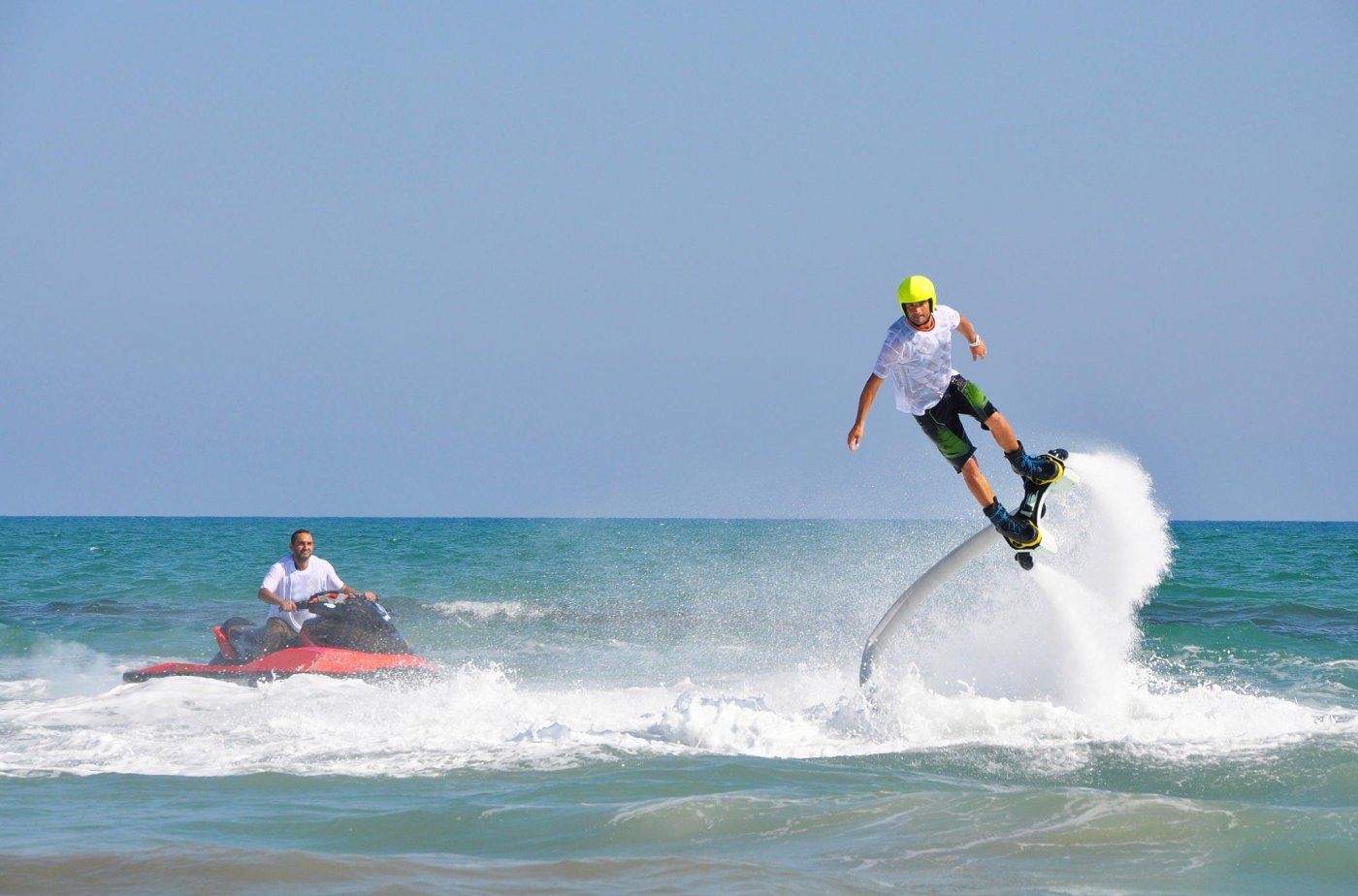 Ever fantasized about effortlessly soaring above the ocean or gliding through the sea like a majestic dolphin? Flyboarding grants you the superhuman sensation you crave. This extraordinary activity involves a rotating platform attached to a long hose and a hydro jet powered by a high-performance Jet-Ski. Brace yourself as the Flyboard propels you 30 feet above the water's surface or submerged you beneath the waves for a fleeting moment of aquatic bliss. Pandawa Marine Adventures in Tanjung Benoa boasts professional instructors and top-notch equipment to ensure a truly unforgettable experience.
Jet Skiing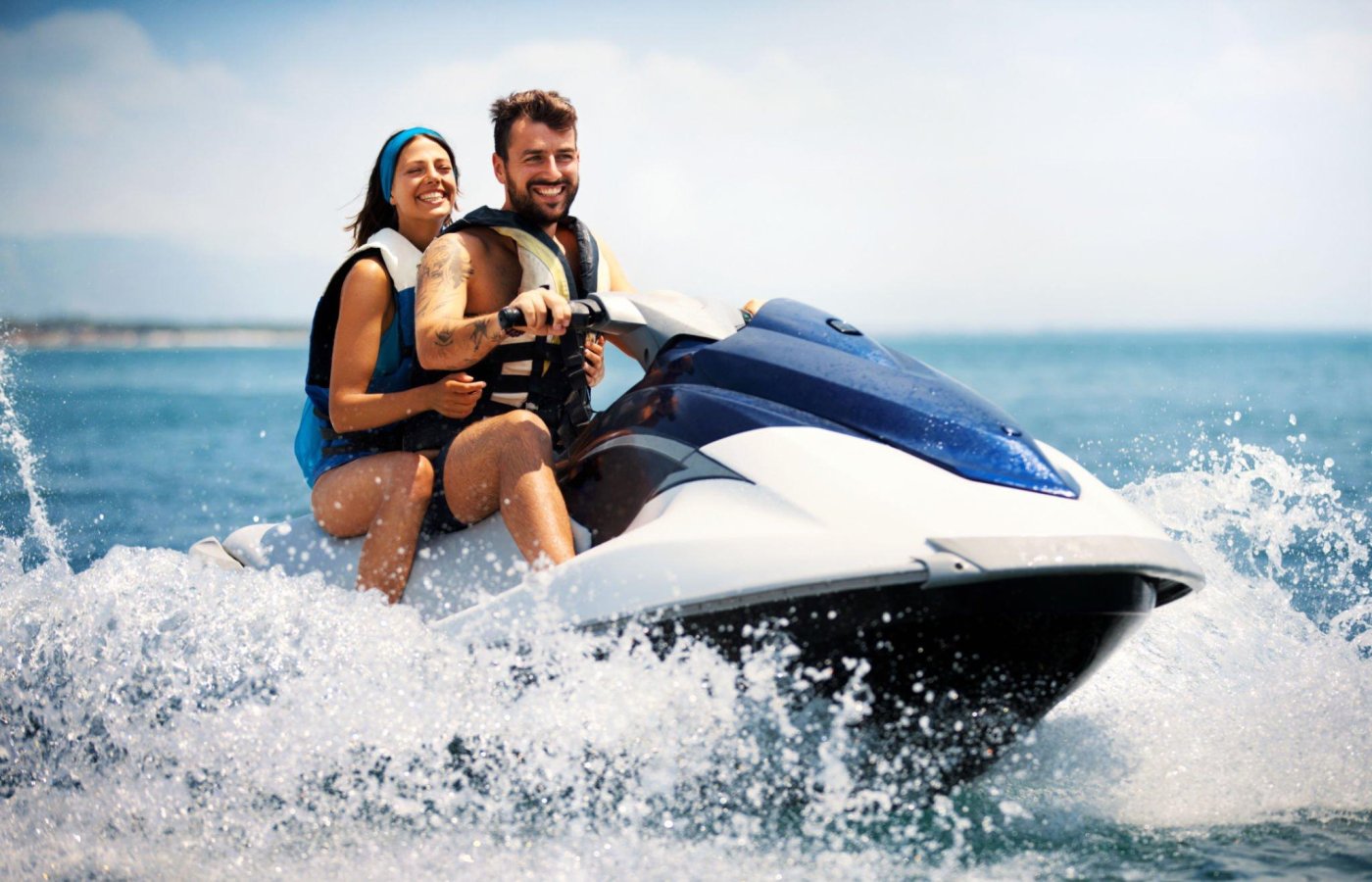 Did you know that Jet Ski is a term originally coined by a renowned Japanese vehicle brand to describe their patented watercraft? Today, it refers to any type of personal watercraft. This adrenaline-pumping activity allows you to skim across the water's surface at high velocities, twisting, turning, and occasionally soaring over the undulating waves. Fear not, as professional instructors will guide you through this exhilarating experience. Tanjung Benoa offers ample opportunities to partake in this high-octane adventure.
Parasailing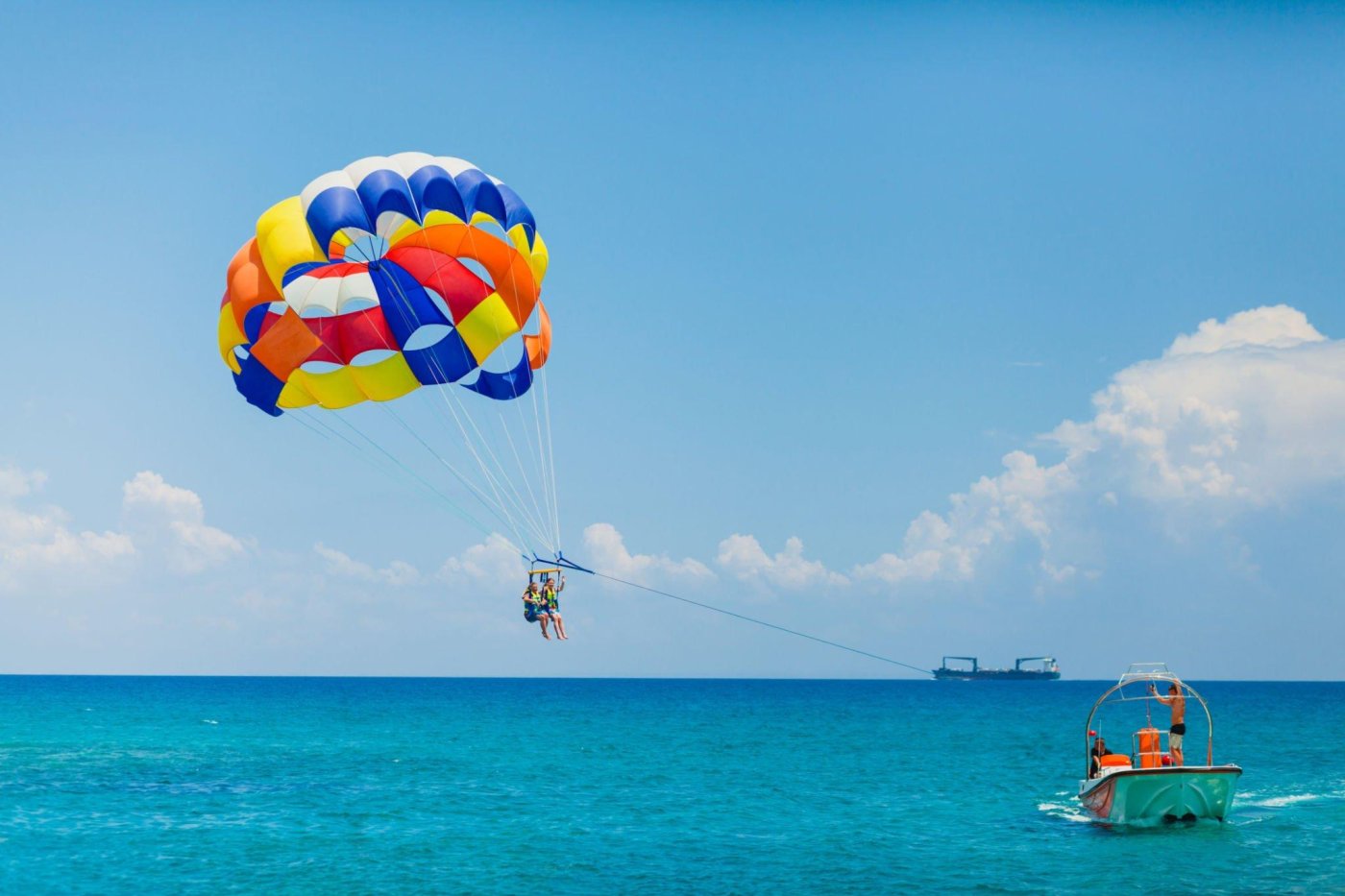 For an activity that combines the thrill of a parachute with a closer proximity to the water, look no further than parasailing. Prepare for a joyride as you ascend approximately 15 meters above the sea, harnessed to a chute towed by a high-powered speedboat. Be prepared to get delightfully drenched as the boat occasionally dips you into the ocean, further intensifying the experience. Tanjung Benoa, Bali's "watersport mecca," offers the perfect setting for this enthralling adventure. Rest assured, your safety is paramount as long as you remain securely attached to your parachute and avoid any dangerous antics.
Seawalker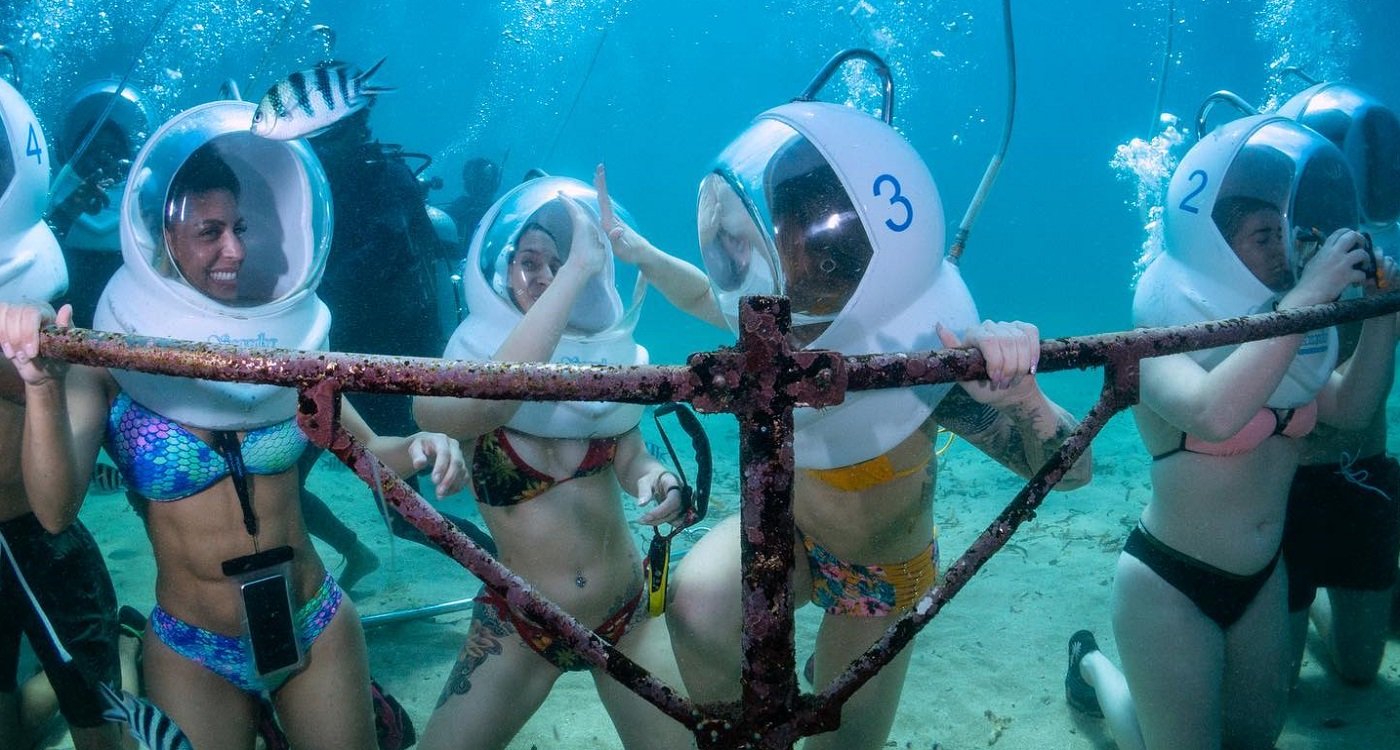 Take the underwater journey to a whole new level with Seawalker, an activity that allows you to literally walk on water. Equipped with a specially designed helmet and gear, you and your companion can traverse the coral reefs and witness the kaleidoscope of colorful marine life up close. In Bali, there are various operators offering this unique adventure, providing a safety guarantee with Japan-manufactured helmets, allowing you to breathe normally as you explore this extraordinary aquatic wonderland.
Snorkeling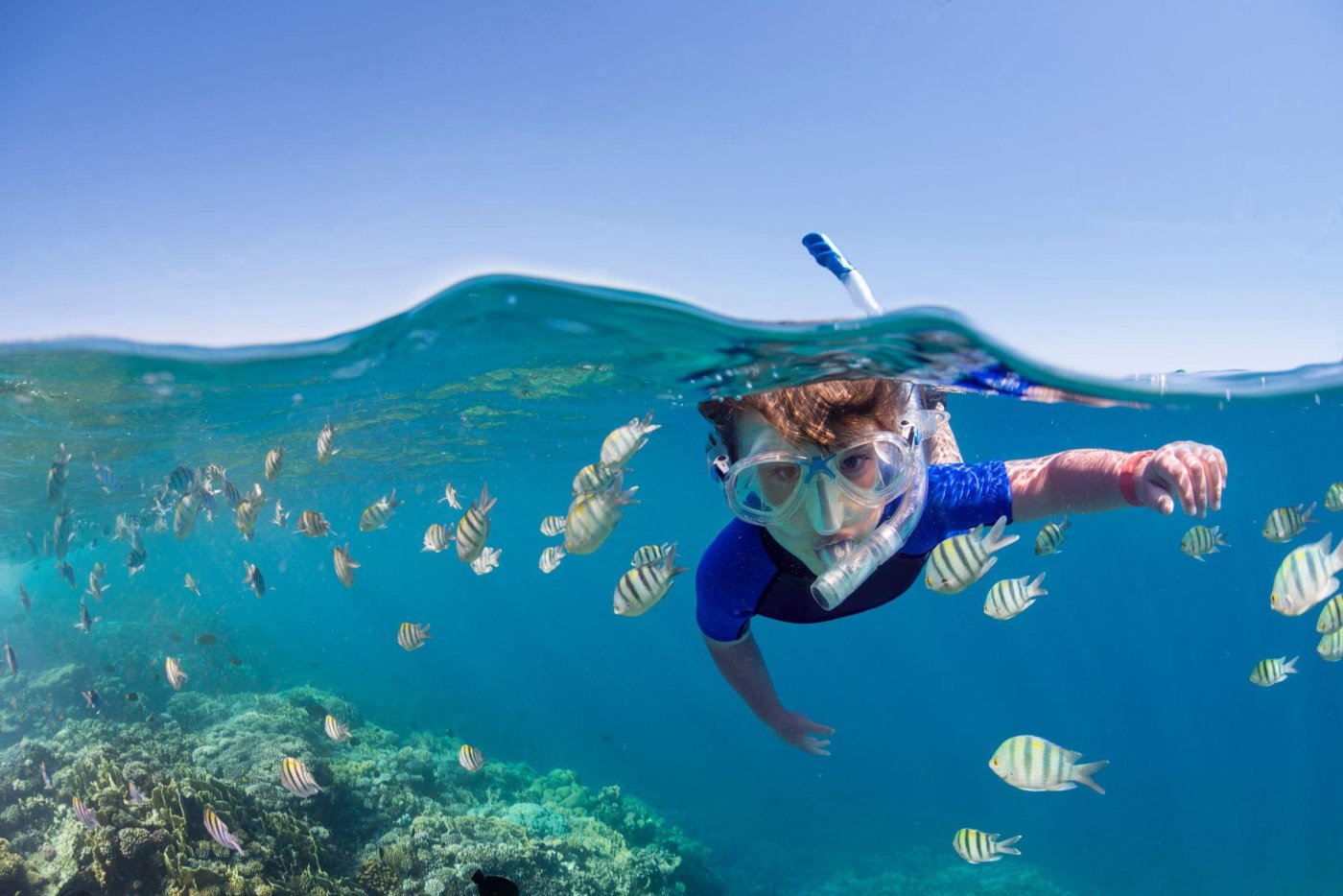 Having experienced the surface and soaring above, it's time to venture beneath the crystal-clear waters, but not too deep!. The ocean holds a mesmerizing realm waiting to be explored, and snorkeling provides the perfect avenue. Unlike scuba diving, snorkeling requires no special skills or licenses, allowing you to revel in the wonders of the shallow waters. A well-prepared snorkeling excursion is essential, ensuring you have the right gear and, if necessary, flotation devices for safety. Ideal snorkeling spots such as Padang Bai and the waters near Lembongan await your underwater exploration.
Surfing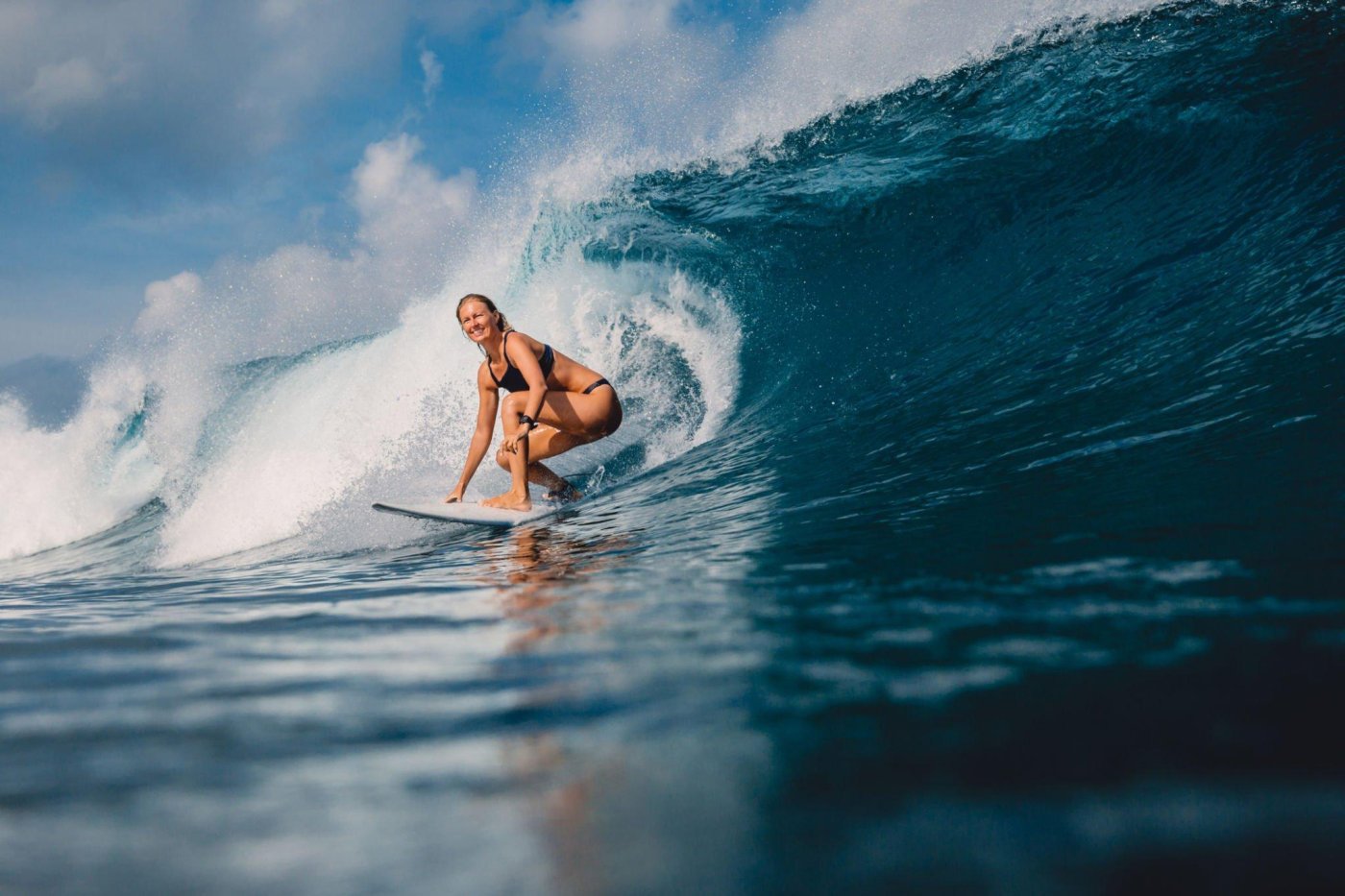 Bali's reputation as a world-renowned surfing destination is well-deserved. Surfing, a surface water sport, involves riding the forward or deep face of a moving wave, carried towards the shore with unmatched exhilaration. From Kuta Beach to Uluwatu Beach, numerous spots cater to both beginners and seasoned surfers. For those seeking an adrenaline rush and professional-level challenges, Padang Padang Beach hosts renowned surfing championships against the backdrop of towering waves.
Wakeboarding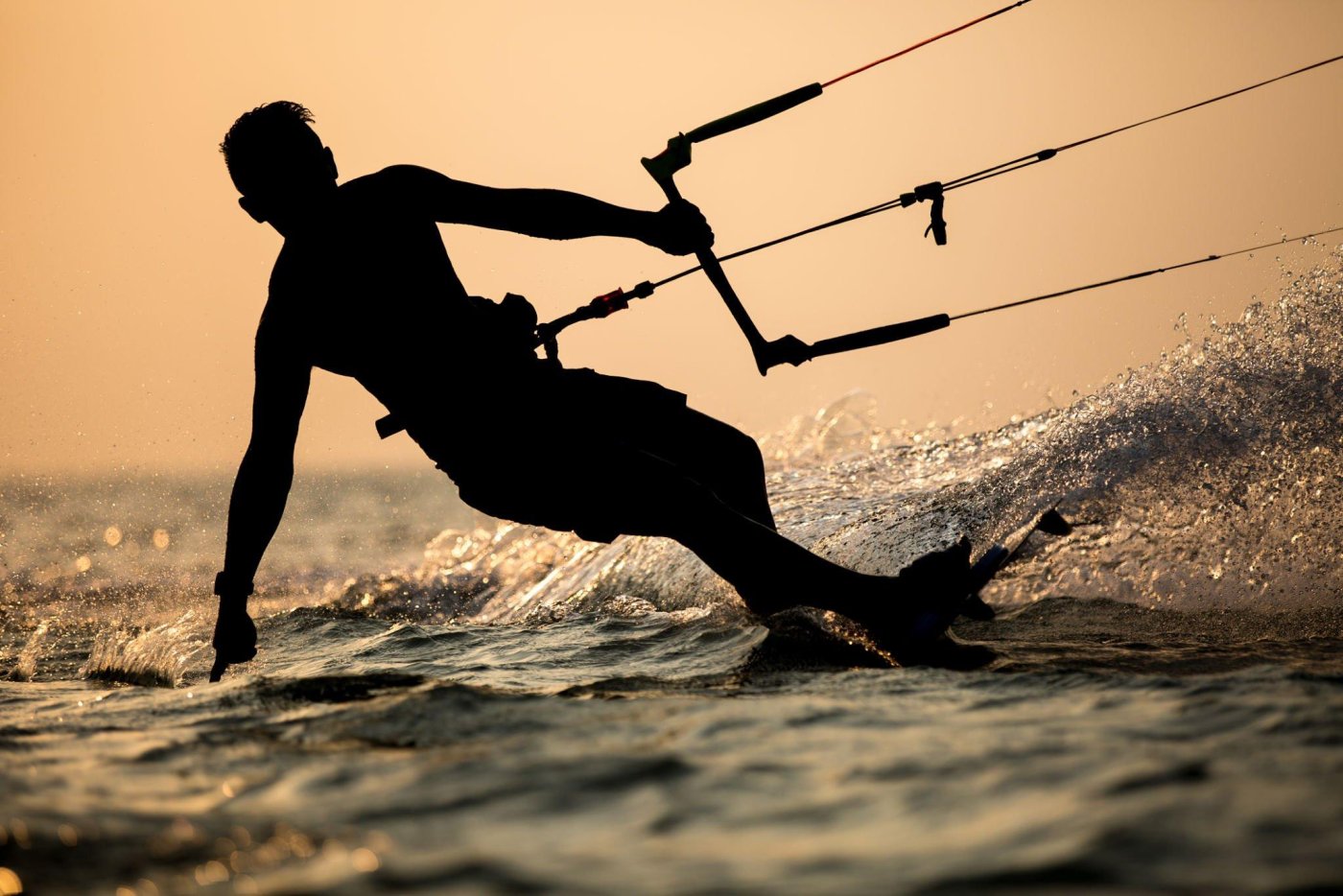 A sport that seamlessly blends elements of waterskiing, snowboarding, and surfing, wakeboarding ensures an adrenaline-fueled experience like no other! By riding a wakeboard over the water's surface while being towed by a motorboat, you'll reach speeds of 30–40 km/h (18-25 mph) as you hold tight to the handle grip attached to the rope. Bali Wake Park in Benoa Bay offers the perfect setting to unleash your wakeboarding prowess and discover an array of exhilarating activities.
Whitewater Rafting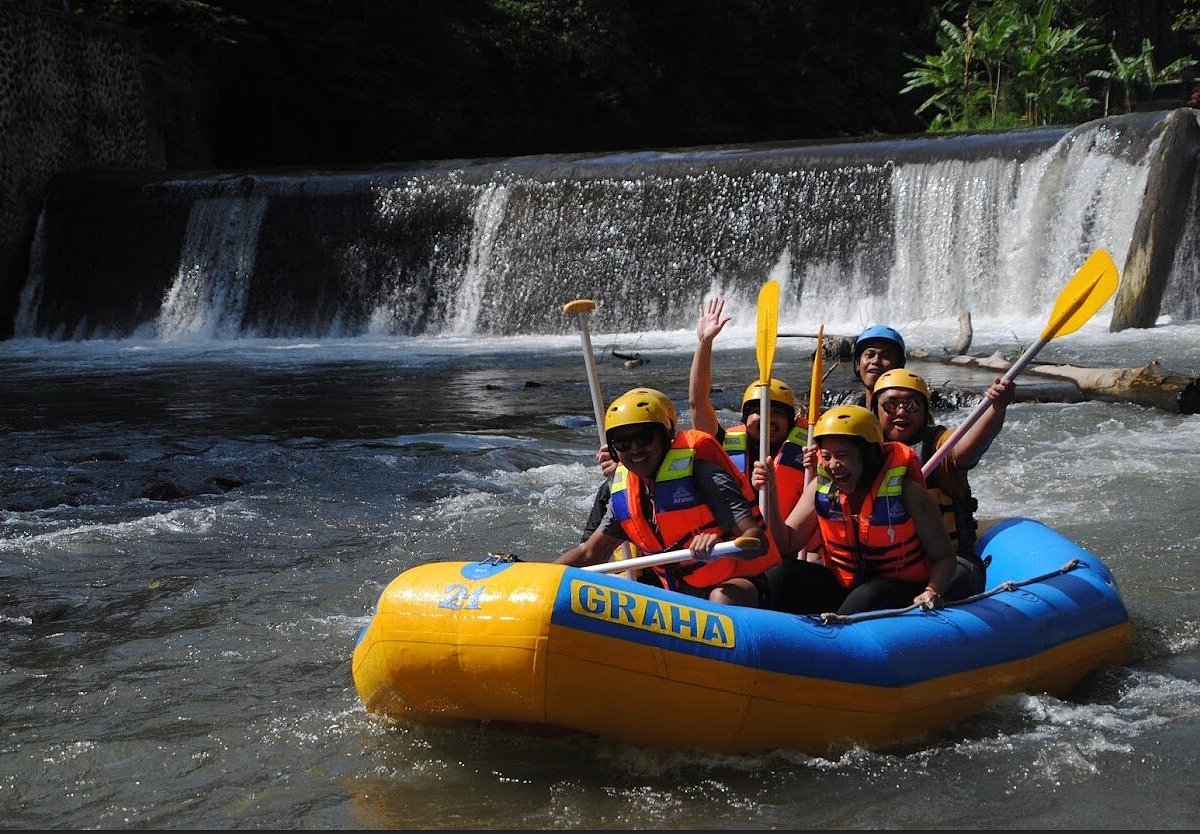 Challenging nature's raw power has long been a source of excitement, and white water rafting perfectly encapsulates this exhilaration. From paddling 10-foot rafts to navigating multi-person vessels under the guidance of expert tour guides, this communal activity tests teamwork and coordination. The Ayung River of Ubud, boasting the island's longest white water rafting expedition, serves as the perfect playground for this thrilling adventure.