Do you want to explore historical and religious places while you're in Bali? Find out the must-visit famous landmarks that are some of the most well-liked tourist attractions in Bali in addition to being places of worship.
Pura Tirta Empul – Tampaksiring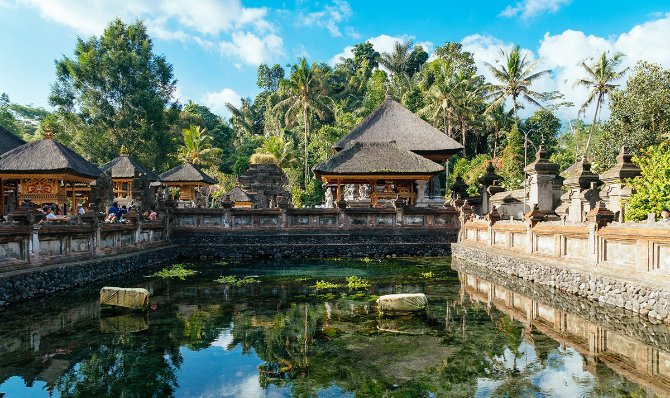 Photo from https://balicheapesttours.com/tirta-empul-temple.html
A petirtaan, or bathing place, which Balinese Hindus use for ceremonial cleansing and is renowned for its holy spring water, is part of the temple complex. Hindus in Bali believe the spring in the temple pond to be holy or amritha because it routinely releases clean water. Tirta Empul means holy spring in Balinese.
Jl. Tirta, Manukaya, Kec. Tampaksiring
Jatiluwih Rice Terrace – Jatiluwih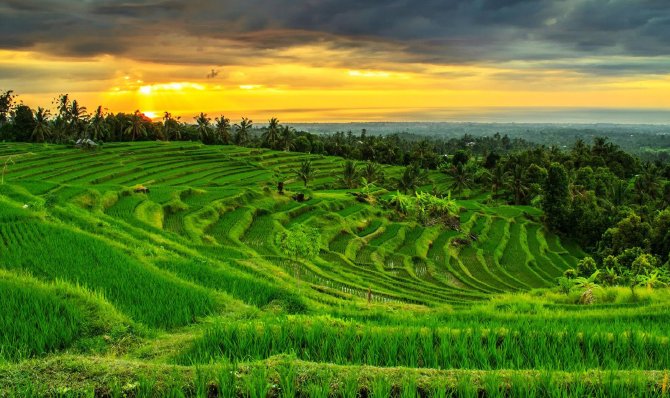 Photo from https://balicheapesttours.com/jatiluwih-rice-terraces.html
This designated UNESCO heritage site is a rice terrace carefully protected by nearby farmers who follow the Tri Hita Karana philosophy. A fascinating culture to learn about is the Subak (irrigation system), which is still in use today. 
Pura Agung Besakih – Karangasem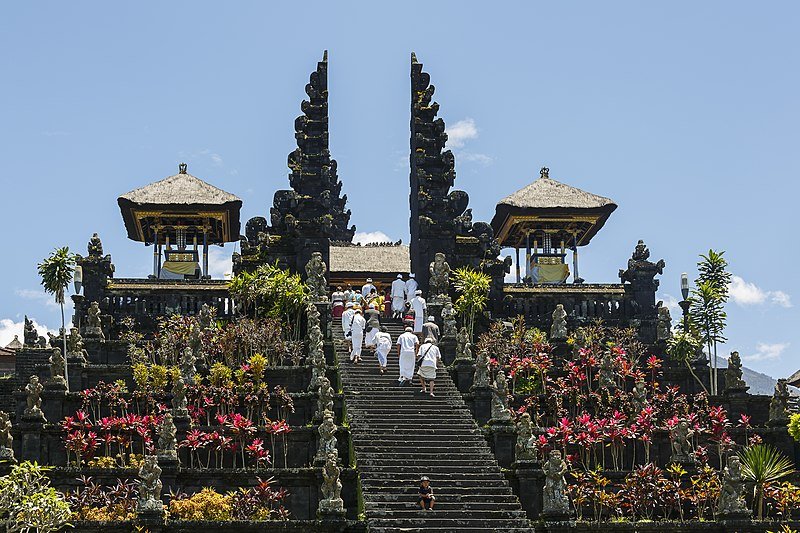 As the island of a thousand temples, Besakih is the mother temple for the Balinese Hindus. One of the most sacred pilgrimages on Bali is this 1,000-year-old cluster of about 86 temples. Some of the oldest temples on the island are made up of the main temple, Pura Penataran Agung, and about 18 other temples.
Jl. Gunung Mas, Desa Besakih
Pura Luhur Uluwatu – Uluwatu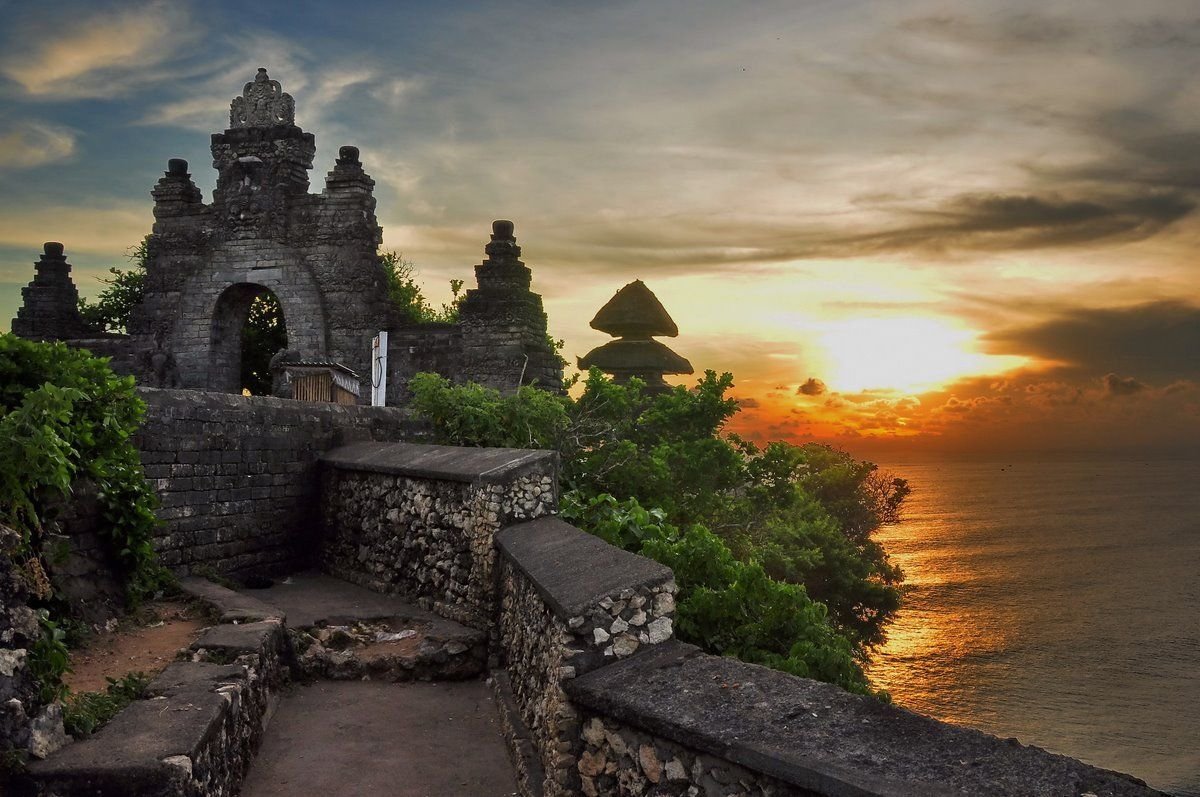 Pura Uluwatu
The temple sits atop a cliff in Bali's southwest, about 70 meters above the crashing waves with beautiful sunset backgrounds. The shrine is encircled by a thick forest filled with grey long-tailed macaques. Regular performances of the Kecak dance or the Ramayana ballet are held in a neighboring open-air amphitheater during the golden hours of sunset, making for beautiful photographs.
Pecatu, Kec. Kuta Selatan
Pura Ulun Danu Beratan – Bedugul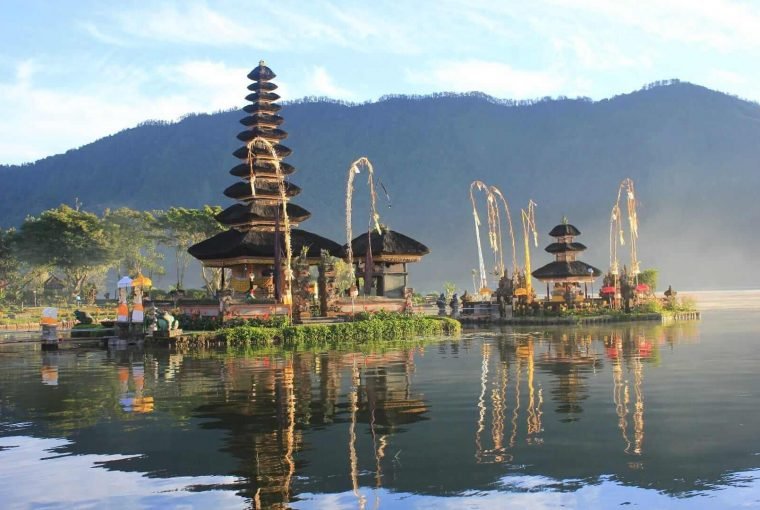 Photo from https://www.indonesia.travel/gb/en/destinations/bali-nusa-tenggara/bali/ulun-danu-beratan
Located above Lake Beratan, the second-largest lake in Bali, Pura Ulun Danu Beratan is like a charming little fantasy. Although it may not be as large as some of Bali's other temples, it is unquestionably one of the most stunning and most photographed. 
Danau Beratan, Candikuning
Candi Tebing Gunung Kawi – Tampaksiring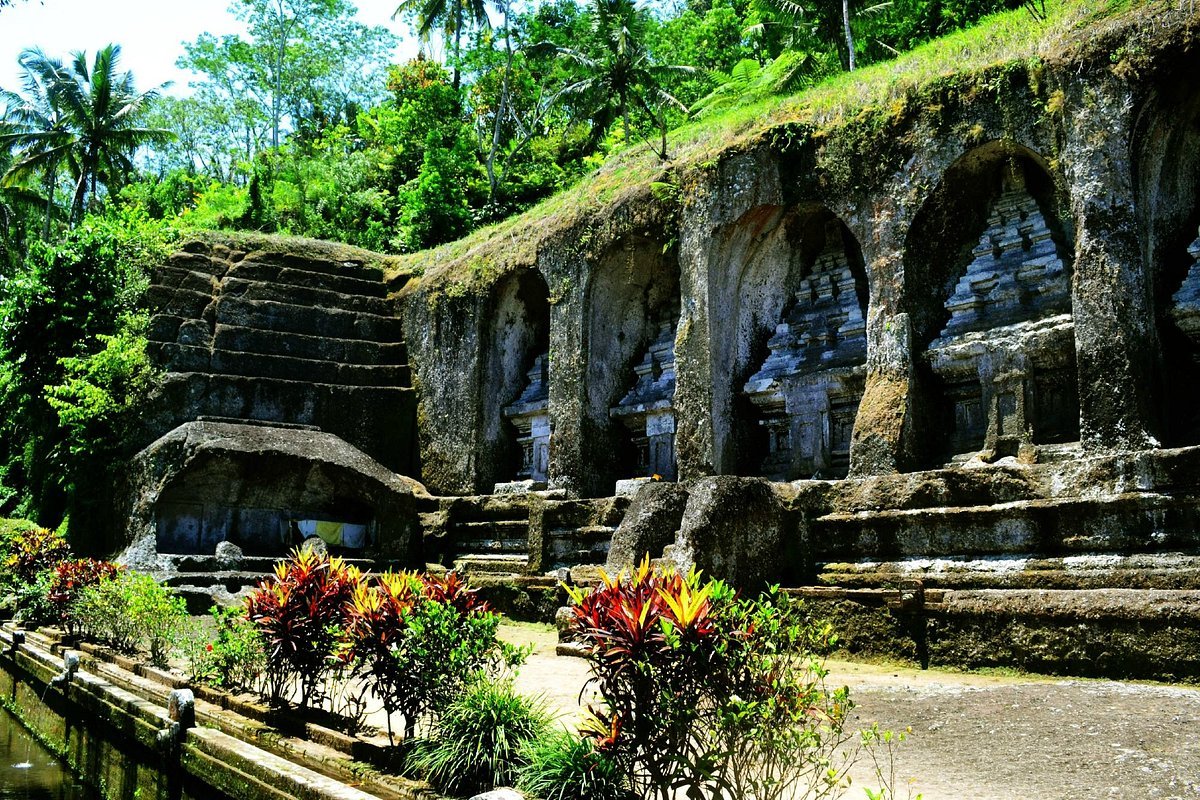 Photo courtesy of Bali.com
Tampaksiring's Gunung Kawi is an 11th-century temple and graveyard complex that spans both sides of the Pakerisan river. It consists of 10 rock-cut Candi (shrines) that are fashioned into protected crevices of the steep cliff face that are around 7 meters high. These grave markers are said to honor the queens who were dear to King Anak Wungsu of the Udayana dynasty.
Pura Tanah Lot – Tabanan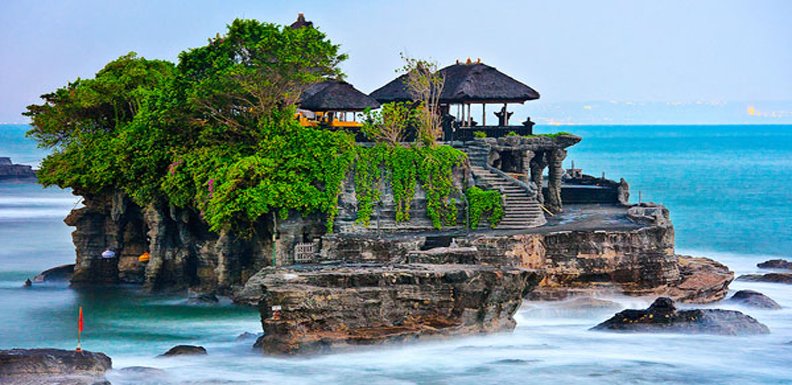 Photo from https://balicheapesttours.com/tanah-lot-temple.html
Tanah Lot, one of seven sea temples that form a chain down the Balinese coast, is one of the most important in Bali and one of the most picturesque landmarks in all of Indonesia. Each temple is infused with Balinese legend, but Tanah Lot is unquestionably the most well-known. Perched on a rock formation in the Indian Ocean, Tanah Lot draws many tourists and photographers each year. Some say the temple is guarded by poisonous sea snakes at the bottom.
Beraban, Kec. Kediri
Tirta Gangga – Karangasem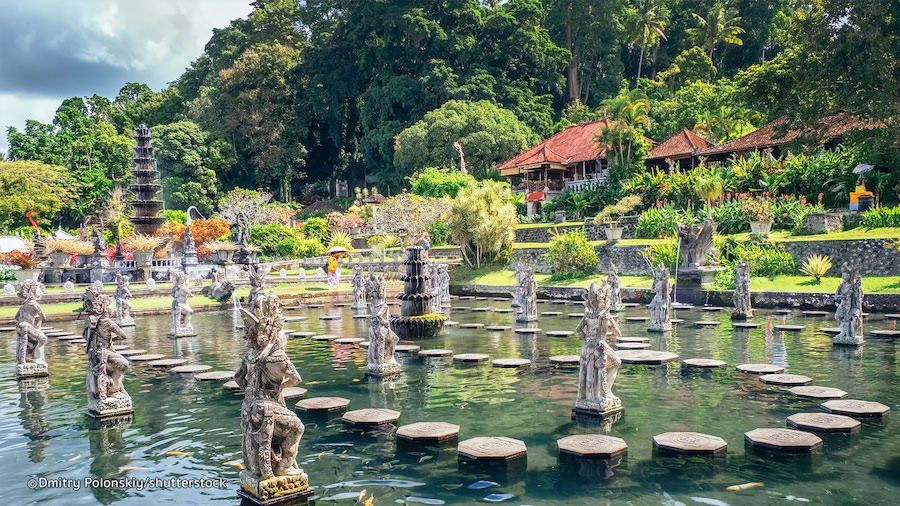 Photo from https://palm-living.com/tirta-gangga-water-palace/
Located in eastern Bali, Indonesia, about 5 kilometers from Karangasem and close to Abang, Tirta Gangga is a former royal residence. Named after the Hindu religion's holiest river, the Patirthan temple and the Karangasem royal water palace are among its notable landmarks. The one-hectare structure, which had been constructed in 1946 by the late King of Karangasem, was nearly completely destroyed by the eruption of adjacent Mount Agung in 1963.
Jalan Raya Abang Desa Adat
Terunyan Village – Kintamani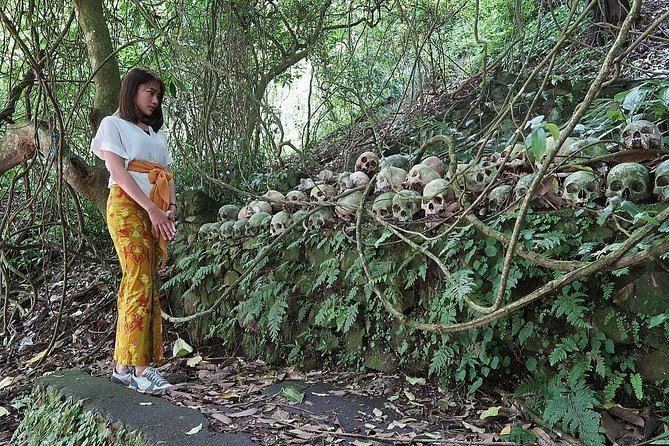 Photo from https://www.mylittleadventure.com/best-things/kuta/tours/trunyan-village-tour-with-coffee-plantation-trip-OtlBanwDiC
The village is known for its unorthodox custom of dealing with the dead. The bodies are held in one of the baskets until there is no more room, instead of being cremated or buried. The oldest body there is then taken out and placed on the floor. When everything has disintegrated, the skull is left on the Taru Menyan tree.