For those seeking the ultimate indulgence during their Bali getaway, staying in a luxury villa could be an excellent choice. A properly managed luxury villa will ensure its guest to get utmost comfort during their stay. In this article, we'll explore some of the best luxury villa management companies in Bali that offer top-notch services and ensure a luxurious stay for their clients. With their knowledge of the local market and impeccable service standards, these companies are more than capable of providing a seamless experience for villa owners and guests alike. 
Luxury Island Staycation: The Best Villa Management Companies In Bali
Dijiwa Sanctuaries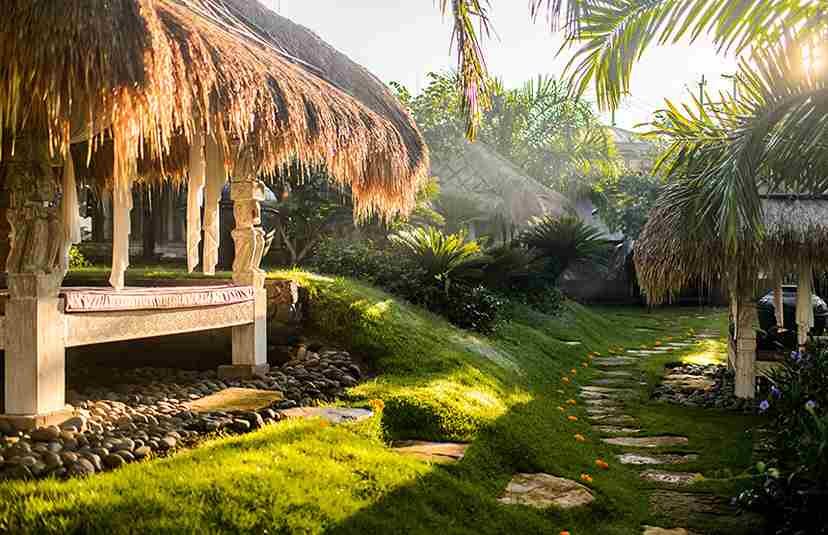 Dijiwa Sanctuaries set a new standard for luxury getaways in stunning locations. Their boutique properties combine contemporary design with unrivalled personalized service, creating hidden worlds that are luxurious, exotic and romantic. By integrating our respect and understanding of the local environment, community, culture, cuisine and wellness, we create immersive experiences tailored to individual preferences and interests. Dijiwa Sanctuaries property ranges from boutique hotels, resorts and villas spread across several areas in Bali, including Ubud, Seminyak, Canggu and Amed.
Jl. Kenyeri No.142, Tonja, Kec. Denpasar Utara, Kota Denpasar, Bali 80235
Phone: +62 361 620 0588
Website
Elite Havens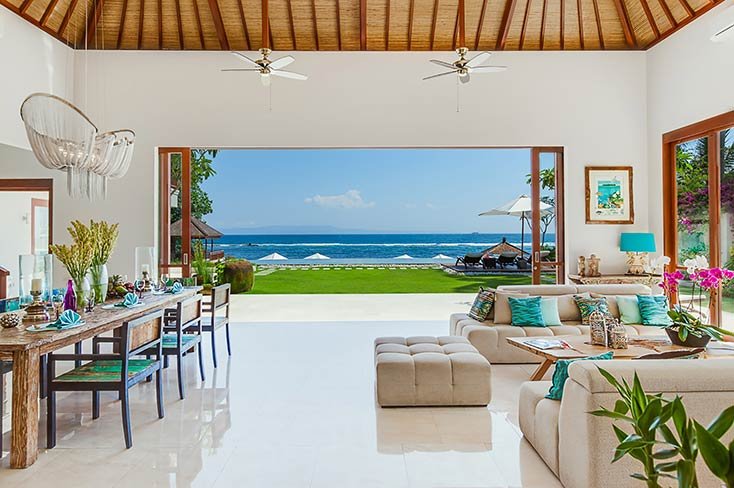 One of the most renowned villa management companies in Bali, Elite Havens actually has a global portfolio of close to 300 private sanctuaries around the world. They offer tailored personal service and unparalleled experiences that set the standard. In Bali, Elite Havens strive to provide a true 'holiday in paradise' experience. Whether for those who are looking for a beachside escape in Canggu, a cliff top retreat in Jimbaran, or a scenic hideaway in the hills of Ubud, the guest of Elite Haven's villa is in for a memorable time away in the island.
Jl. Raya Semer Banjar Semer No.883, Kerobokan, Kec. Kuta Utara, Kabupaten Badung, Bali 80361
Phone: +62 361 737 498
Website
Ini Vie Hospitality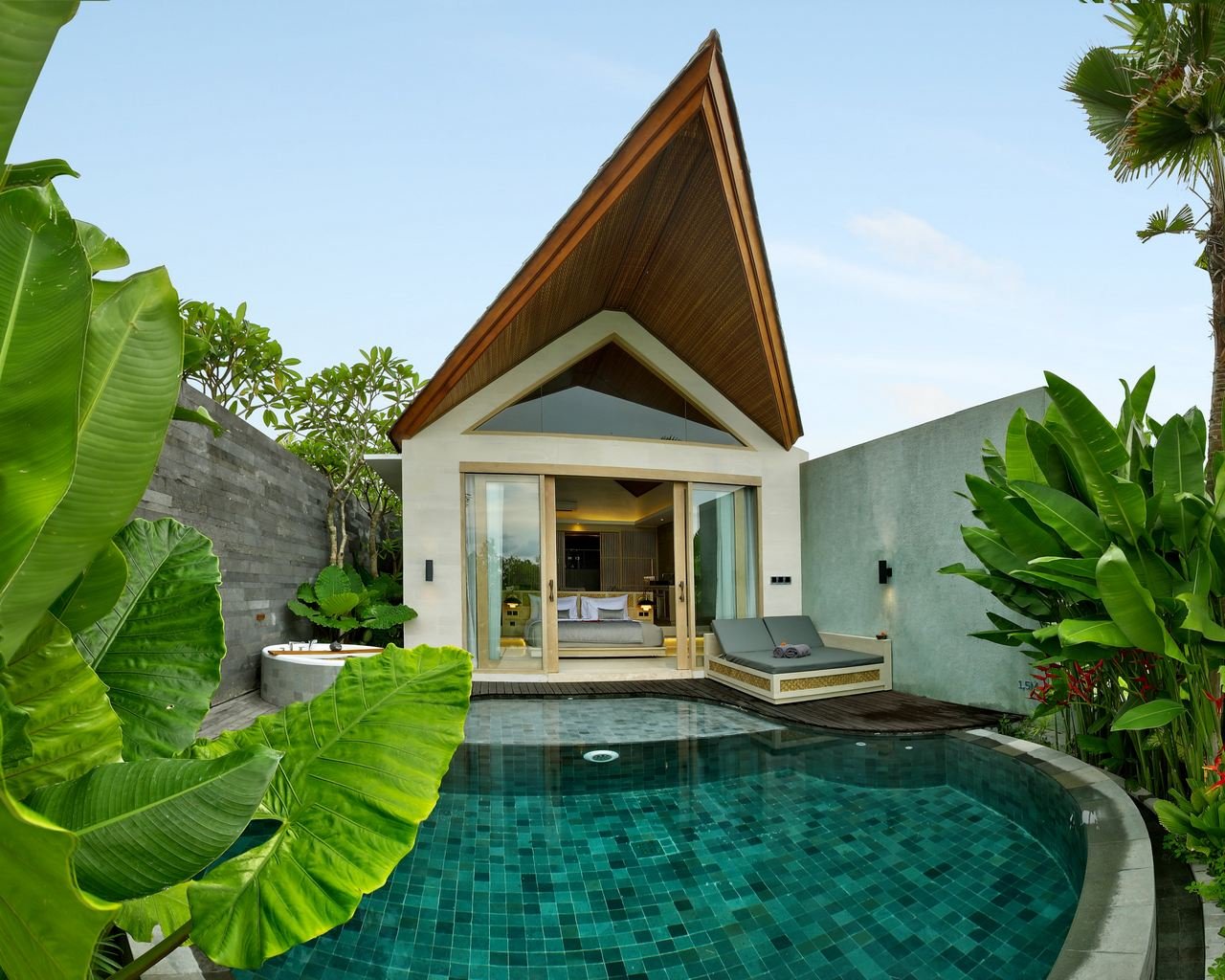 Ini Vie Hospitality is a creative and passionate team in the hospitality industry and design. The company specializes in full resort, beach club, complex villa management, restaurant management, spa management, concept consultation and architect & interior design with focusing on high rate of guest satisfaction, return on investment, branding and property maintenance. The company's dedicated team is designated to market the resort, maintenance the entire property and transparency within financial or reporting. With a 30 (and growing) list of 'family' spread across the most sought-out tourism areas of Bali, the luxury villas under Ini Vie are set to offer its guests a memorable stay experience with the highest standard. 
Jl. Gn. Tangkuban Perahu no 888 Kerobokan Kelod, Kerobokan, Kuta Utara, Badung Regency, Bali 80361
Phone: +62 821 2222 5088
Website
Mirah Investment & Development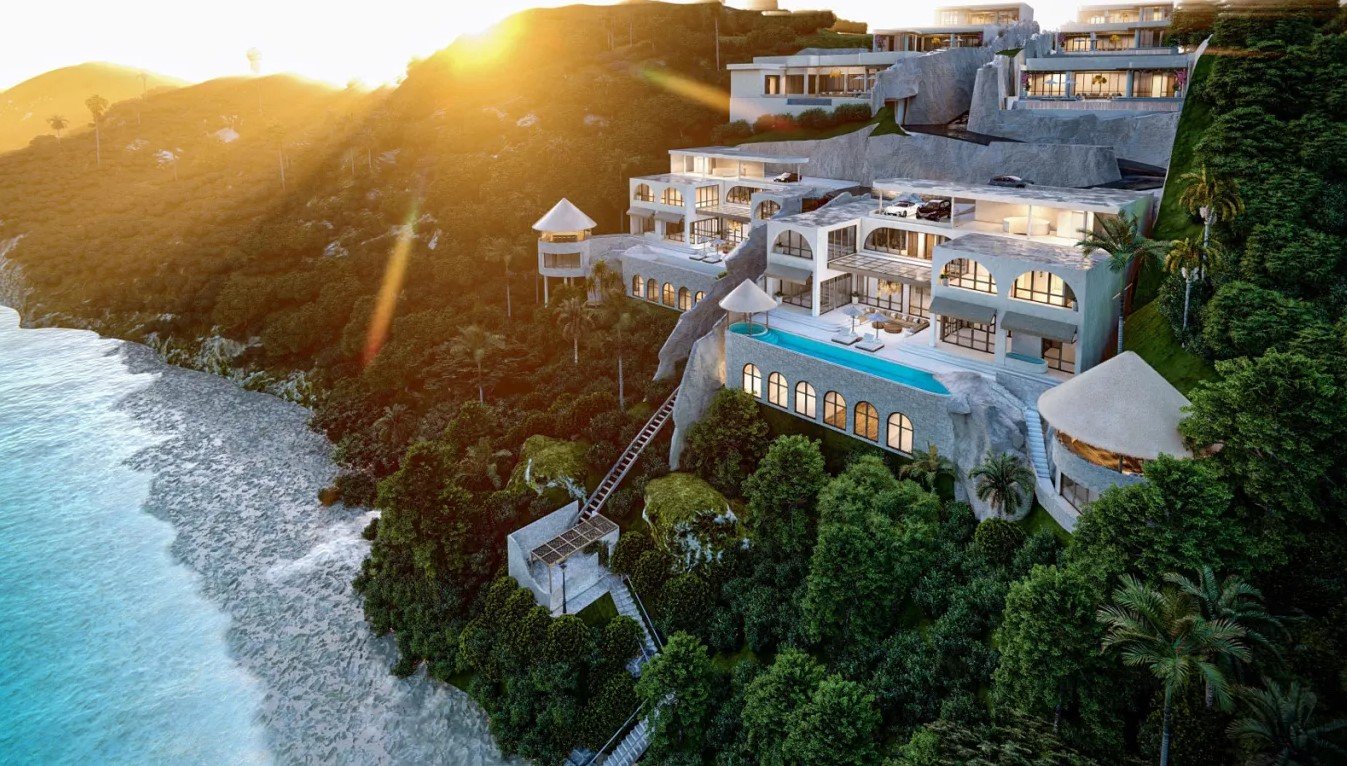 Established as the market leader, with a reputation built on trust and reliability, Mirah Developments are committed to delivering world-class real estate throughout the Indonesian archipelago. The company have helped thousands of homeowners and investors access exceptional real estate in one of the world's most popular island destinations, Bali. Their trusted team of experienced locals and expatriates are dedicated to guide the clients through the process of buying property or developing land in Bali. From luxury residences and 5-star resorts to prime land and commercial spaces – Mirah Investment & Development is a true expert in sourcing, developing, and delivering exceptional properties.
Jl. Raya Anyar No.24, Kerobokan, Kec. Kuta Utara, Kabupaten Badung, Bali 80361
Phone: +62 851 0080 0800
Website
Nakula Villa Management & Rental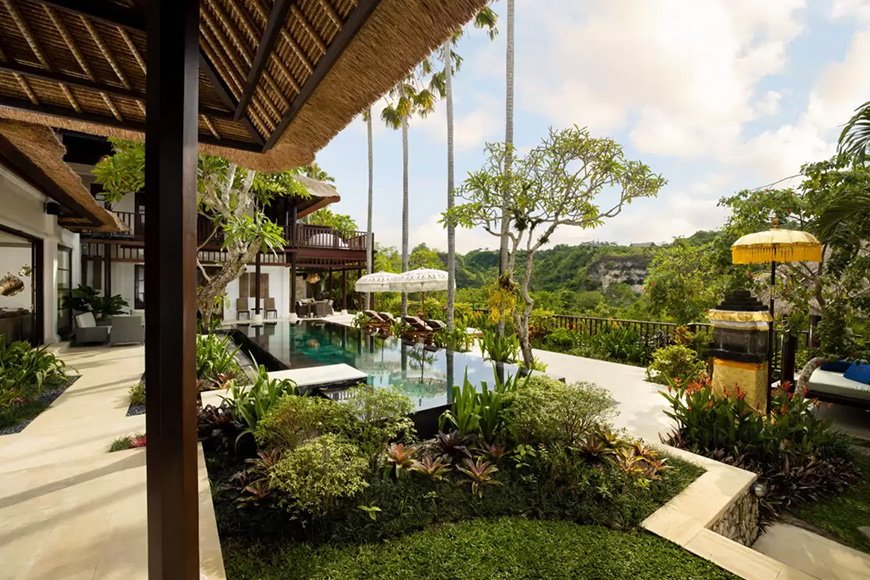 Managing over 35 luxury villas and small boutiques in key areas across Bali, Nakula Villa Management & Rental provides excellent service to the guest and property owner alikes. The boutique firm is experienced in providing both property management and asset management services tailored to its clients expectations and needs. Their team of experienced professionals are working together with property owners to bring the best out of their holiday home, logistically and commercially.
Jl. Nakula No.9, Legian, Kec. Kuta, Kabupaten Badung, Bali 80361
Phone: +62 811 3855 855
Website
Red Lotus Property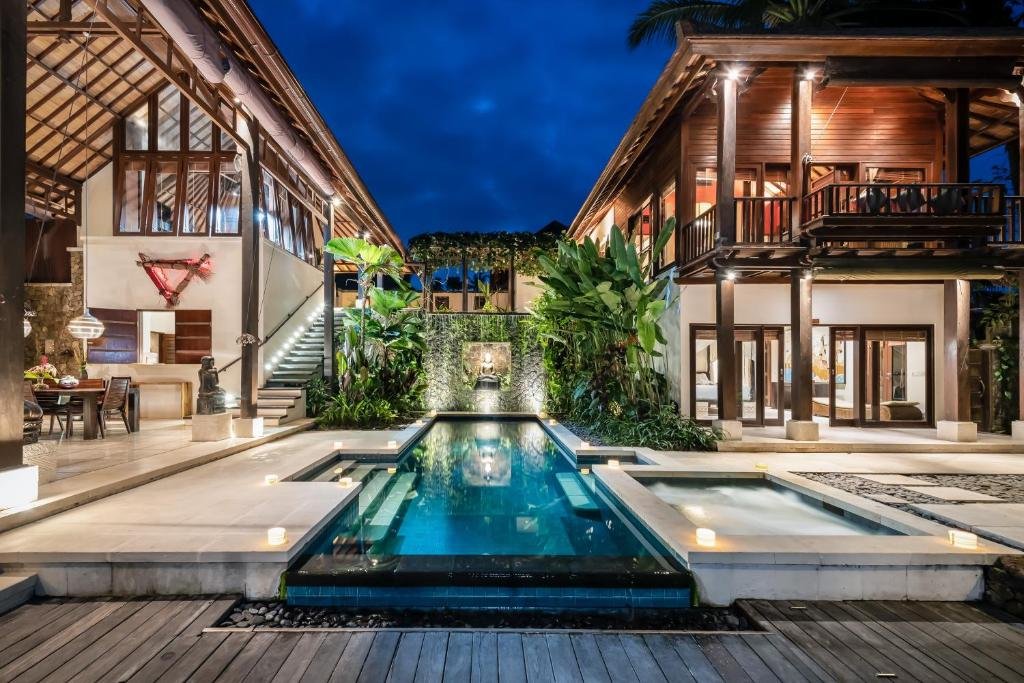 Established as a Real Estate Company by one of the members of the royal family of Peliatan, Red Lotus Property seamlessly combines realty services with the Balinese excellent local touch. Divided into two departments, management and property, the company accommodates every request and uses their best efforts to satisfy the clients. As a company that is deeply rooted in Balinese royalty and local community, Red Lotus Property offers one of the best villa vacation rental accommodations in several top tourism regions in Bali. With guarantee to the quality of service for each guest ultimate staycation experience in their island holiday.
Dsn/Br Tebesaya, Red Lotus Property, Jl. Sukma Kesuma, Peliatan, Kecamatan Ubud, Kabupaten Gianyar, Bali 80571
Phone: +62 361 970 980
Website
The Asia Collective
Specializing in managing some of the most exclusive villas on the island of Bali, The Asia Collective caters to the discerning needs of high-end travelers. The Singapore-based company offers a range of services, including villa rentals, property management, concierge services, and event planning.  It is a highly professional and reliable luxury villa management company that offers a comprehensive range of services to villa owners and guests alike. With their expertise and experience, they are sure to provide a seamless and stress-free villa rental experience for their clients. The Asia Collective manages luxury villa properties in Bali's prominent area including Seminyak, Canggu, Uluwatu, Ubud to Nusa Dua.
156 JOO CHIAT TERRACE #03-01 JOO CHIAT MANSION, Singapore 427303
Website
The Luxe Nomad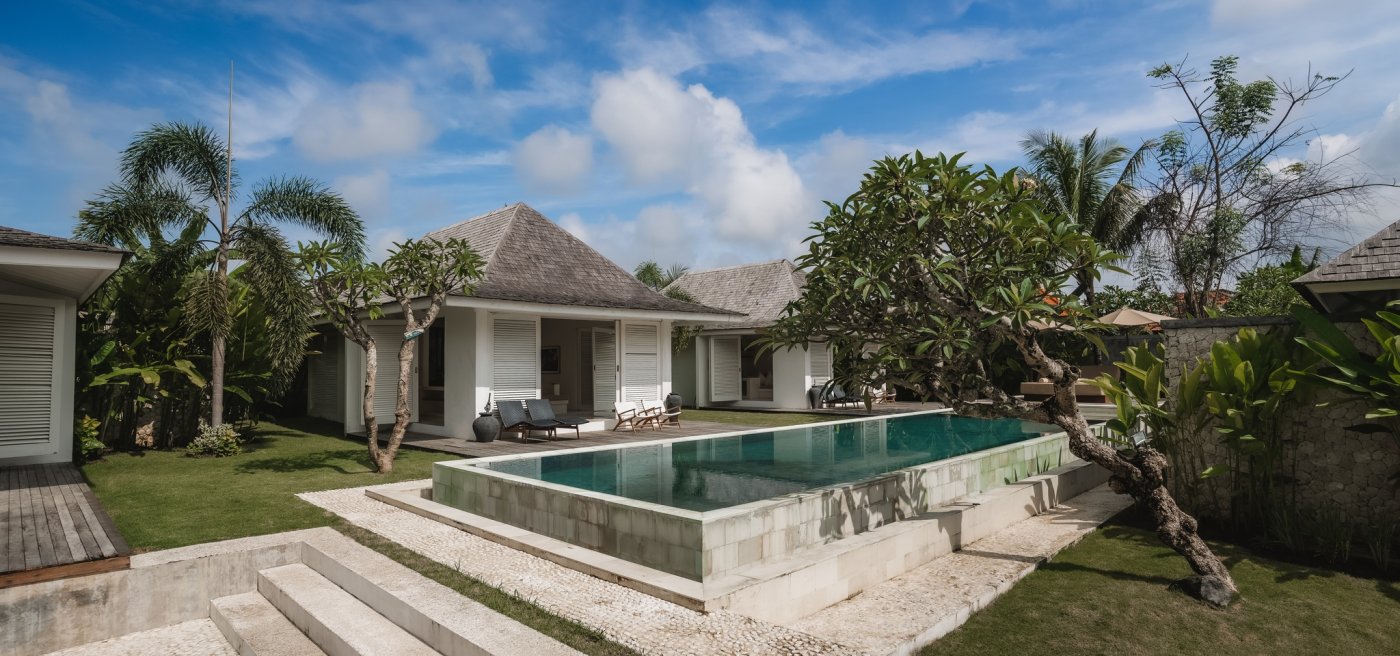 An Asia-Pacific's leading luxury villa booking portal and management company, The Luxe Nomad currently manages around 85+ villas across Bali, Koh Samui and Phuket. The company's main goal is to champion, inspire and enable every guest to travel well, and enjoy a top-notch staycation experience during their getaway. The Luxe Nomad take pride in their attention to detail, focus on great service, and building personal connections with each and every guest. By taking the guesswork out of the holiday 'to-do' list, The Luxe Nomad invites its guests to "Dream a little. Travel a lot".
Jl. Raya Canggu No.88, Pererenan, Kec. Kuta Utara, Kabupaten Badung, Bali 80361
Phone: +62 819 0699 0190
Website