Bali is renowned for its breathtaking natural landscapes and vibrant culture, making it an ideal destination for glamping enthusiasts. With a wide array of unique and luxurious accommodations, Bali offers a glamping experience that combines the comforts of modern living with the beauty of the great outdoors. Whether you're traveling with family, seeking a romantic retreat, or looking for an adventure-filled getaway, there are glamping sites in Bali that cater to every preference and create lasting memories.
Best Glamping Destinations in Bali: Luxurious Close-To-Nature Escape
Bali Beach Glamping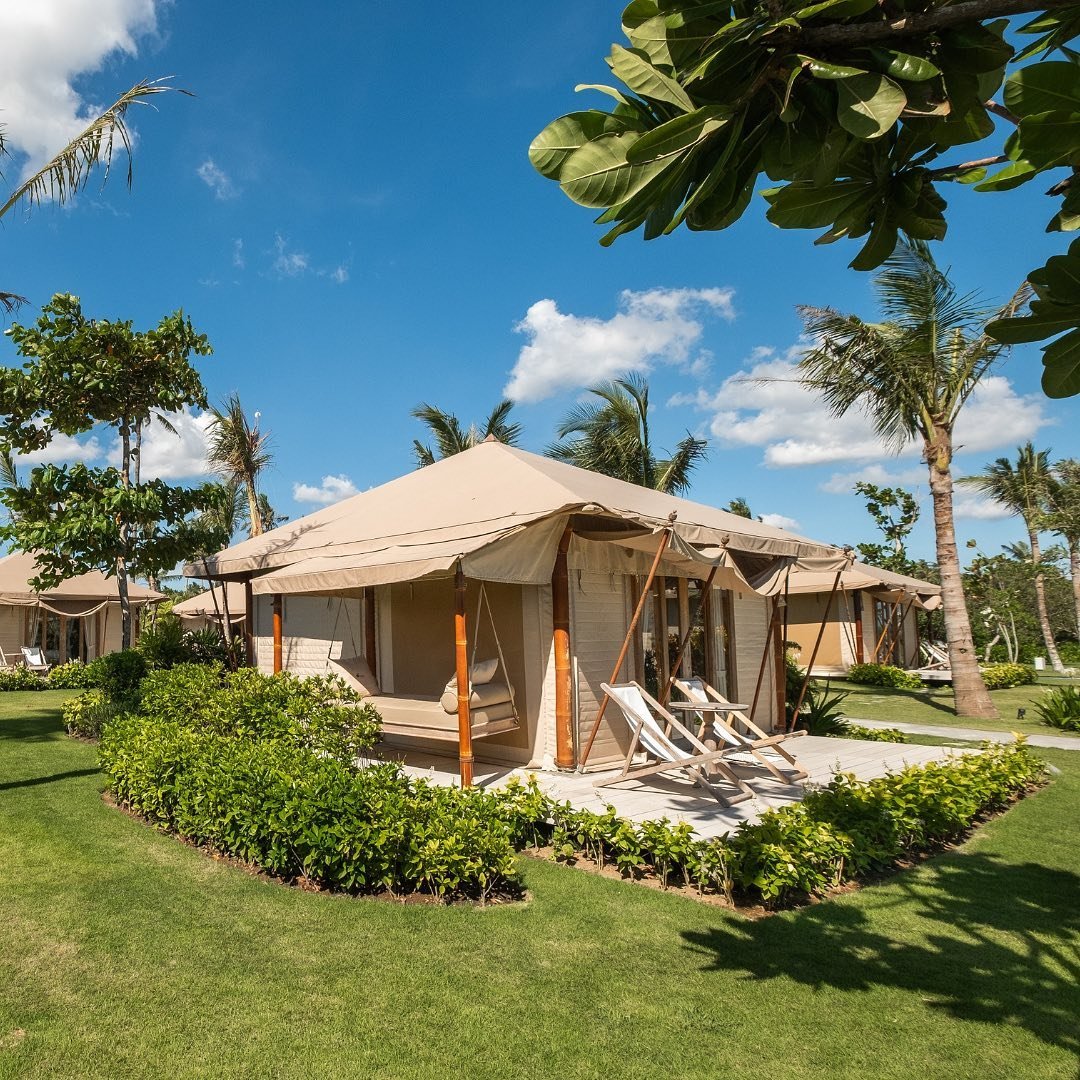 If you're planning a family vacation, Bali Beach Glamping is the perfect choice. This top-rated glamping site offers a range of unique and luxurious accommodations suitable for families. Surrounded by a lovely garden with stunning views of the rice fields, the tent of Bali Beach Glamping creates a serene setting for relaxation and quality family time. The Family Tent is specifically designed to accommodate up to four guests, featuring a king-size bed and two single beds. In addition to the comfortable and spacious accommodations, Bali Beach Glamping provides an array of family-friendly activities. From beach BBQ dinners and bonfires to cooking lessons, cycling, and picnic breakfasts, there's something for everyone to enjoy. 
Jl. Kebo Iwa Jl. Batu Tampih Kangin No.Banjar, Pangkung Tibah, Kec. Kediri, Kabupaten Tabanan, Bali 82121
Phone: +62 812 8001 5758
Website
Instagram
Batan Nyuh Retreat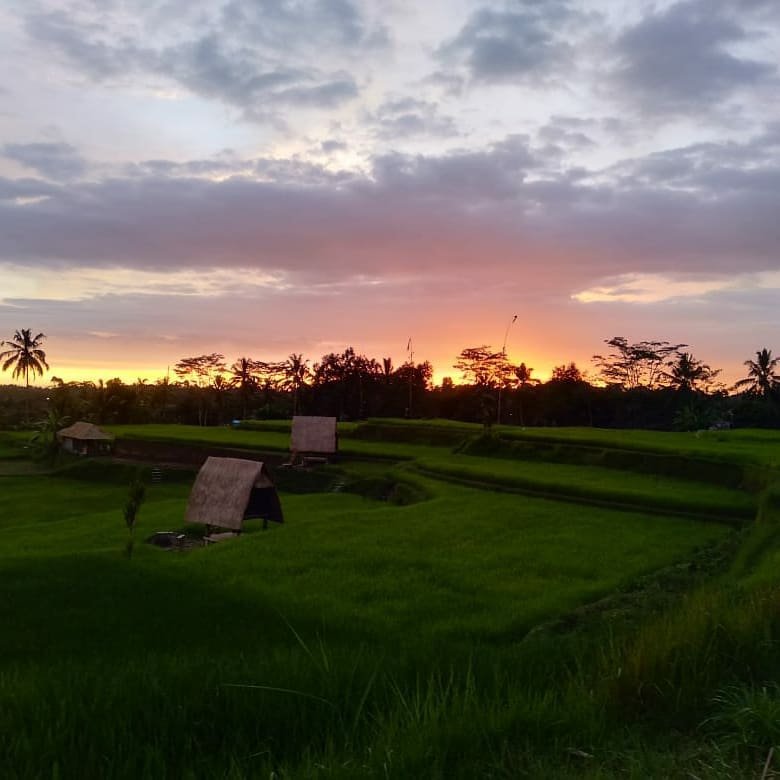 If you're captivated by Bali's stunning rice fields, Batan Nyuh Retreat is a place to go. The charming tent, with its garden, terrace, and shared kitchen, can accommodate up to two guests, making it an ideal choice for couples seeking a romantic escape. Wake up to panoramic views and enjoy the privacy and tranquility of this intimate glamping site. Batan Nyuh Retreat also provides bike rental services, allowing you to explore the surrounding areas at your leisure. Complete your glamping experience with barbecues using the on-site grill and savor the flavors of Bali in the midst of its natural beauty.
Jl. Subak batan nyuh, Jl. Banjar Timbul-Pupuan, Pupuan, Kec. Tegallalang, Kabupaten Gianyar, Bali 80561
Phone +62 878 2323 7373
Instagram
Jempana Glamping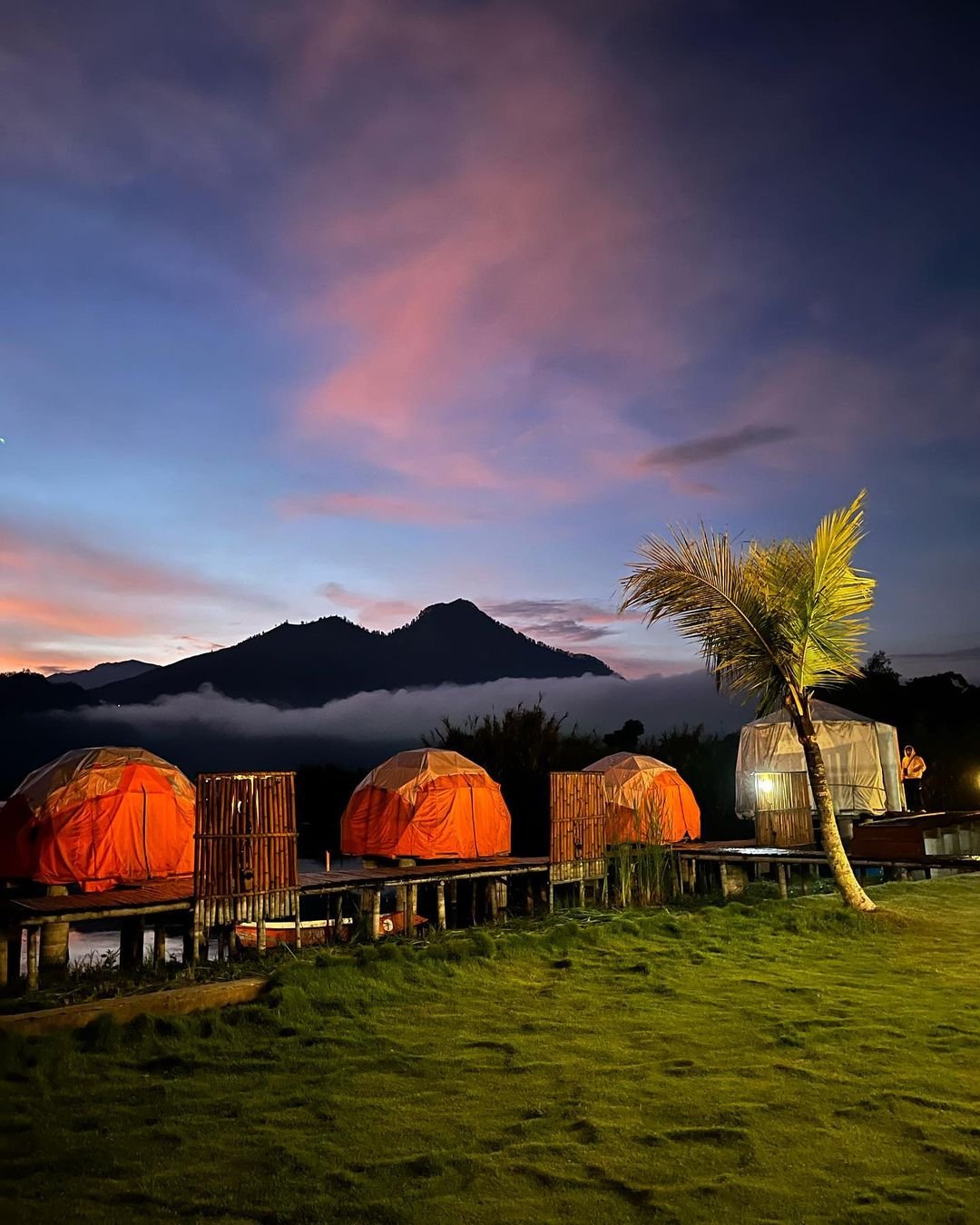 Jempana View is a haven for nature lovers and offers luxury tents surrounded by stunning mountain views. Each tent is equipped with modern amenities, including a comfortable bed, fan, desk, and a bathroom. If you prefer a different option, a cabin room is also available. Situated in the village of Kintamani, Jempana Glamping is a short distance from Lake Batur, one of Bali's top attractions. You can immerse yourself in the enchanting views of the surroundings, even from the comfort of your own bed. It's an ideal base for exploring the town of Ubud and its famous Tegallalang Rice Terraces, where you can delve into Bali's rich cultural heritage.
Jl. Songan Jl. Jempana No.6, Songan A, Kec. Kintamani, Kabupaten Bangli, Bali 80652
Phone: +62 812 3707 8007
Instagram 
Menjangan Dynasty Resort Beach Glamping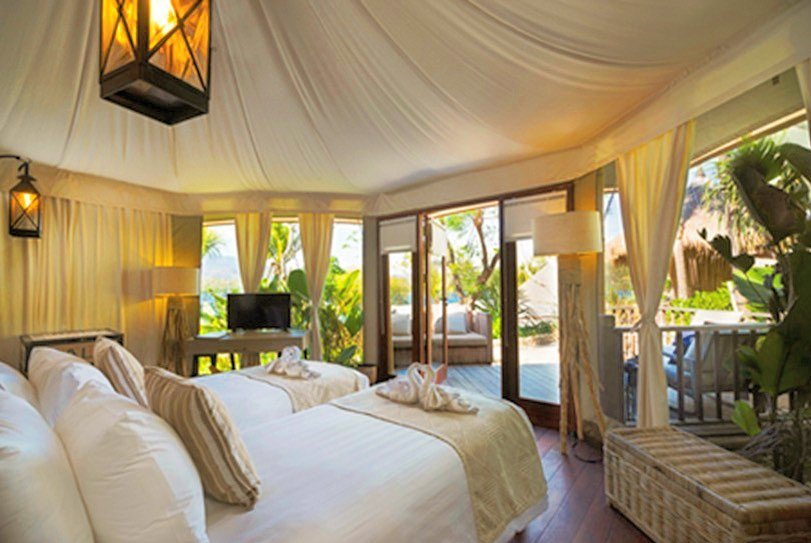 For an ultimate glamping experience that combines luxury and comfort, Menjangan Dynasty Resort Beach Glamping and Dive CentreCenter is an exceptional choice. Situated on a 16-hectare peninsula with pristine white beaches, this ecological resort offers safari-style tent rooms that bring you close to nature without compromising on comfort. Experience the romance of sleeping under canvas in one of the 24 Beach Camp Tents or indulge in the luxury of a private villa with a personal pool. Pamper yourself at the on-site spa and gym while enjoying the serene surroundings and the tranquility of the beachfront.
Pejarakan, Gerokgak, Buleleng Regency, Bali 81155
Phone: +62 362 335 5000
Website
Instagram
Sandat Glampin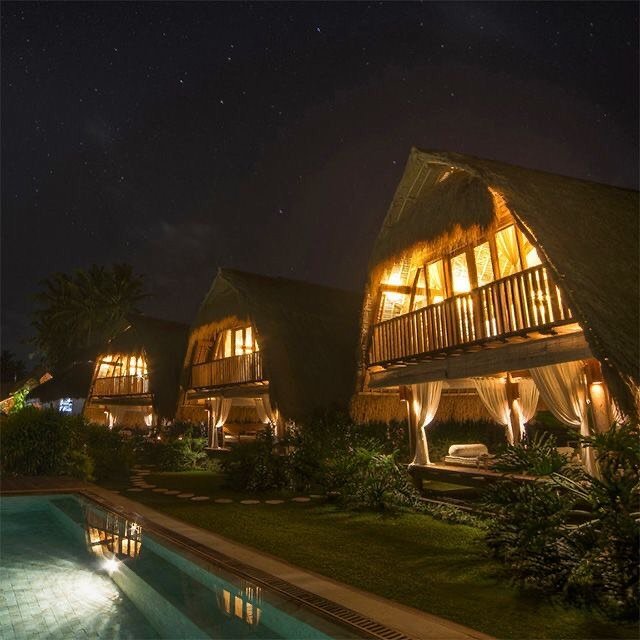 Sandat Glamping is another eco-friendly glamping site nestled in the popular tourist town of Ubud. Surrounded by lush greenery, this enchanting site features luxury safari-style tents designed with eco-architectural principles in mind. Each tent boasts a private pool, garden, shower, bathroom, and modern amenities, ensuring a truly relaxing and rejuvenating glamping experience. While you have everything you need on the property, take the opportunity to explore the nearby attractions. Ubud Market and Ubud Palace are just a short distance away, offering a glimpse into Bali's vibrant culture and arts scene.
Jl. Subak Sala Banjar Sala Pejeng Kawan Ubud 80571, Pejeng Kawan, Ubud, Gianyar Regency, Bali 80552
Phone: +62 821 4408 1998
Website
Instagram
Sang Giri Mountain Rainforest Resort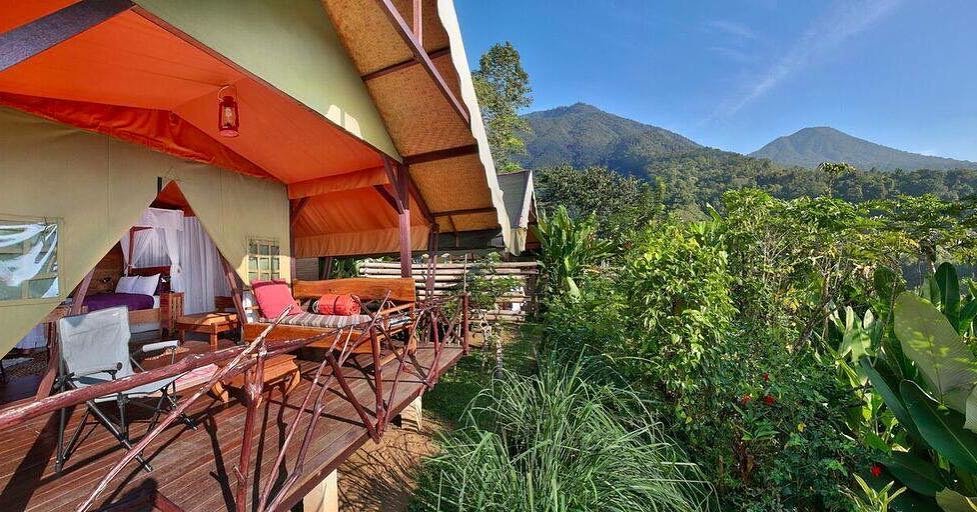 For a truly unforgettable glamping adventure, Sang Giri Mountain Rainforest Resort stands out as the ultimate choice. Located in the mountains of Jatiluwih, a UNESCO World Heritage Site, this remarkable glamping site offers splendid views of nature and a range of modern comforts. The tents feature queen-sized beds, en-suite bathrooms, and spacious private terraces. Additionally, guests have access to an outdoor hot tub, sauna, yoga platform, on-site restaurant, and bicycle rental services. Sang Giri Mountain Rainforest Resort allows you to immerse yourself in the beauty of the rainforest while enjoying the luxuries of a top-notch glamping experience.
Jalan Sang Giri Hills, Jatiluwih Kangin - Pura Luhur, Jatiluwih, Kec. Penebel, Kabupaten Tabanan, Bali 82152
Phone: +62 812 3836 8645
Website
Instagram
Triyana Resort and Glamping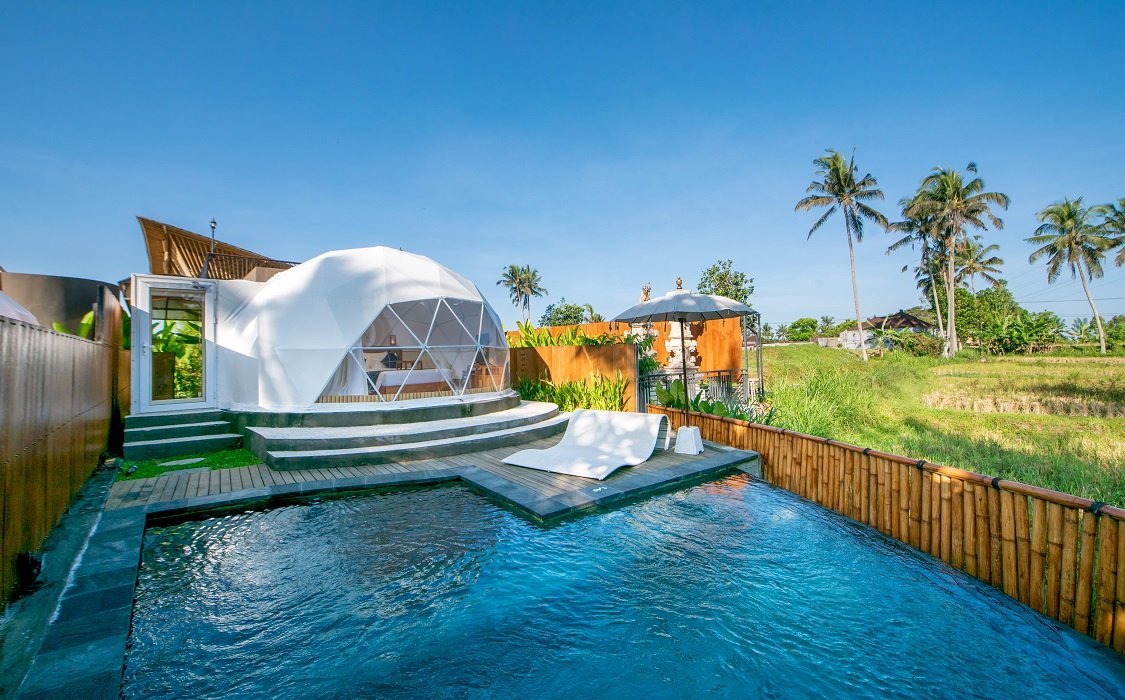 Triyana Resort and Glamping offers a unique and luxurious getaway in Bali with its luxury dome-style tents. Each tent comes with a private pool and garden, allowing guests to enjoy the tranquility of their surroundings. Some tents even feature a bathtub, providing the ultimate indulgence. Inside, you'll find comfortable beds, a balcony with stunning views, a private bathroom, and modern facilities like air conditioning, a flat-screen TV, and Wi-Fi. While the resort provides everything you need for a relaxing stay, don't miss the opportunity to explore the nearby attractions, such as the beautiful rice terraces, by renting a bike and immersing yourself in the natural beauty of Bali.
Jl. Tukad Ayung XIX, Carangsari, Kec. Petang, Kabupaten Badung, Bali 80353
Phone: +62 813 3949 8851
Website
Instagram