'Bali' and 'aesthetic' goes hand in hand. The island's alluring nature and culture is a feast for the eye, mind and soul alike, and that's been going for centuries. But the island also a home to some of the finest aesthetically-pleasing hotels; boasting excellence in its service, facility and presentation. Discover a world where design meets nature in harmony. These aesthetic hotels in Bali will redefine the way you experience beauty, culture, and relaxation.
Best Aesthetic Hotels in Bali
Aleva Villa Seminyak by iNi Vie Hospitality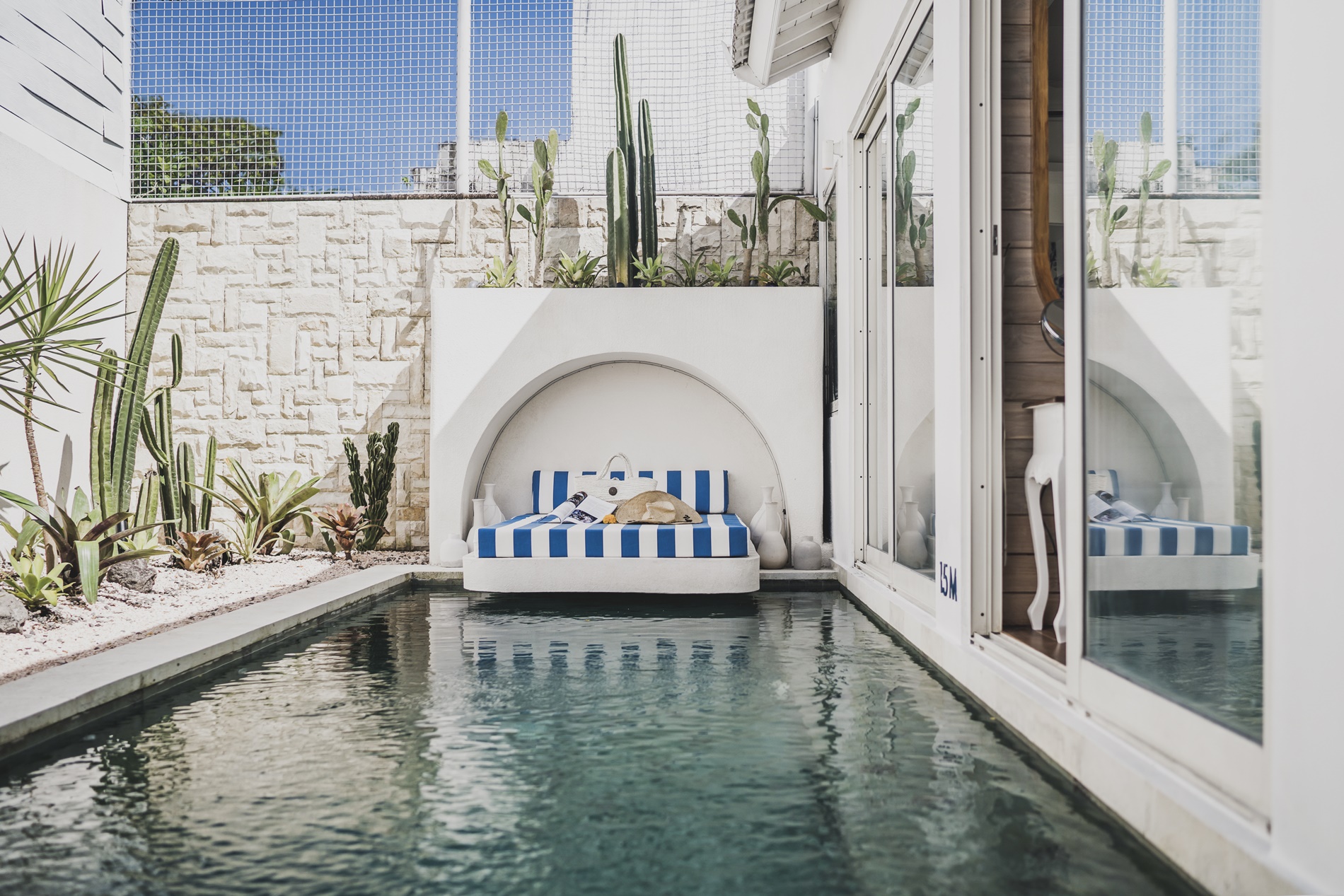 Discover the epitome of romantic luxury at Aleva Villa in Bali, where every detail is meticulously designed to elevate your honeymoon experience. Nestled in Seminyak, this one-bedroom haven boasts a private bathtub and high-end facilities against a backdrop of captivating room aesthetics. A contemporary fusion of comfort and style awaits, featuring a fully equipped kitchen, a sumptuous bed, and a large-screen smart TV with Netflix for cozy moments. Step into modern opulence with a spacious bathtub, a lavish shower, and a private pool just beyond the expansive sliding doors. Immerse yourself in the enchanting ambiance, enhanced by Alexa, your virtual room assistant. Aleva Villa promises not just a stay, but an aesthetic journey into romantic bliss.
Jl. Dewi Saraswati No.8, Seminyak, Kec. Kuta, Kabupaten Badung, Bali 80361
Phone: +62 812 1025 8889
Website 
Instagram 
Balquisse Heritage: A Bohemian Oasis in Jimbaran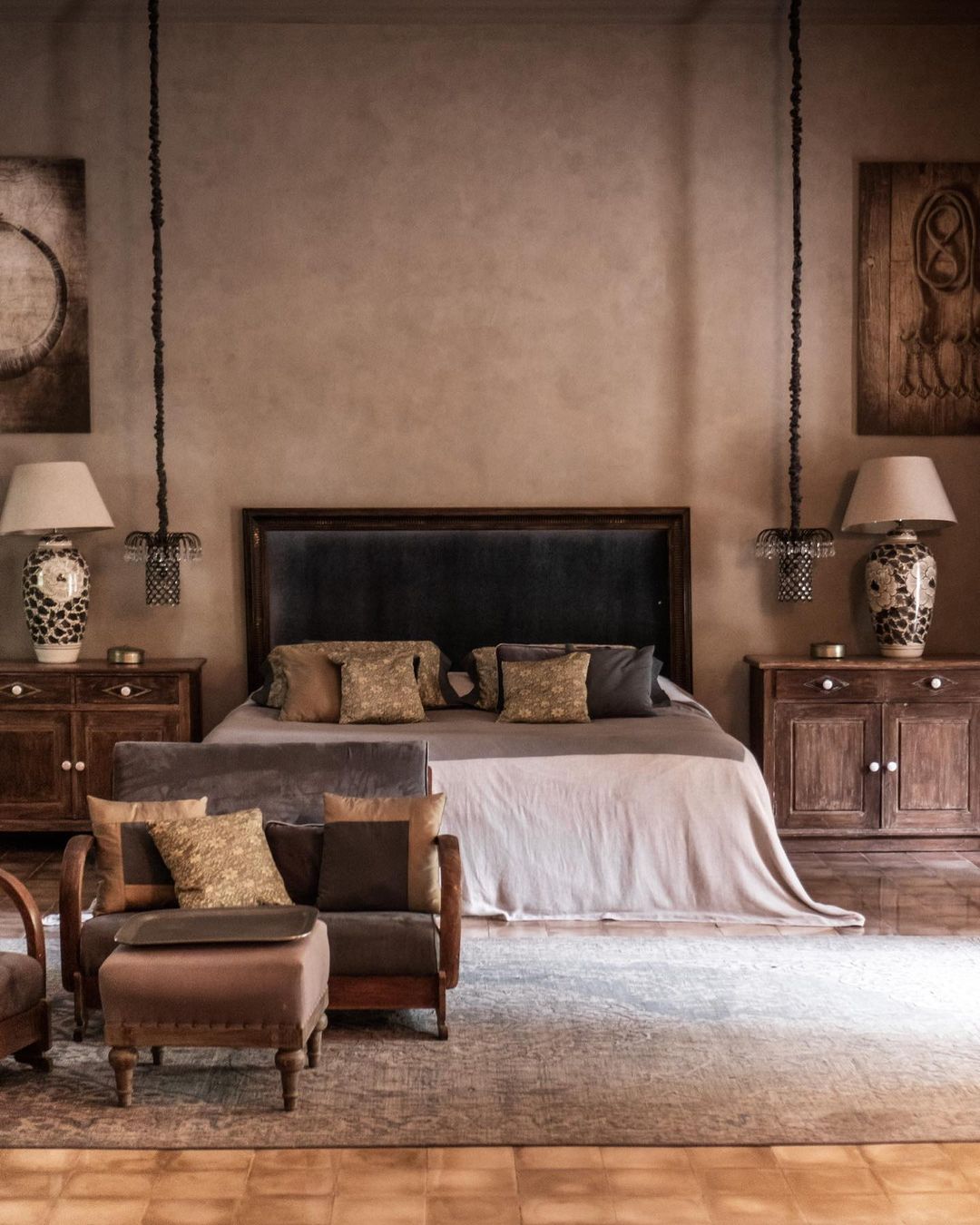 Balquisse Heritage Hotel in Jimbaran offers boho-inspired interiors drawing from Java and Morocco. The bohemian vibes resonate throughout the rooms, complemented by a delectable Balinese cuisine menu at Asam Garam restaurant. Immerse yourself in the serenity of this chic sanctuary.
Uluwatu St No. 18X, Jimbaran, South Kuta, Badung Regency, Bali 80361
Phone: +62 811 3990 120
Website 
Instagram 

Bambu Indah: Eco-Friendly Immersion in Nature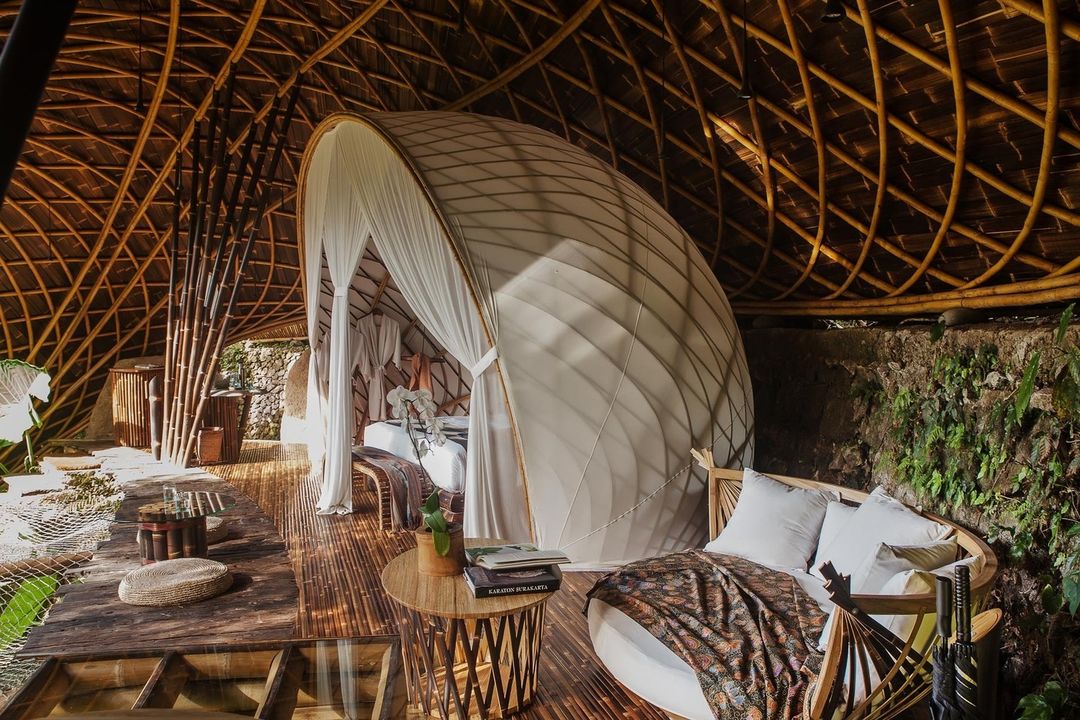 Nestled amidst lush jungle and rice paddies, Bambu Indah is an eco-friendly boutique hotel that epitomizes traditional Javanese and antique wooden bridal homes. Experience the heart of Bali's culture with unique accommodation options and a sustainable ethos.
Jl. Baung, Sayan, Kecamatan Ubud, Kabupaten Gianyar, Bali 80571
Phone: +62 361 977 922
Website 
Instagram 

Buahan, a Banyan Tree Escape: Immersed in Nature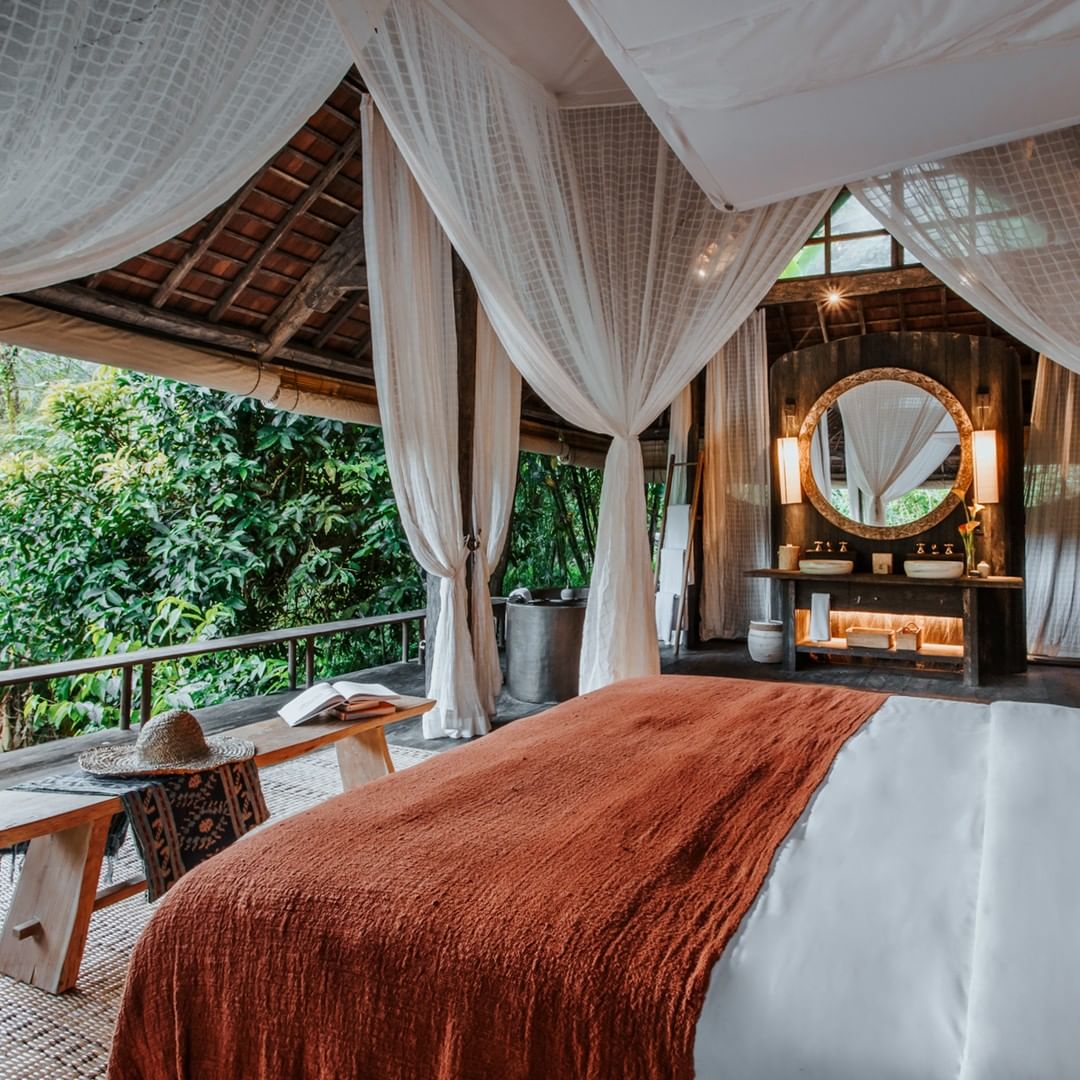 Buahan, a Banyan Tree Escape, invites you to embrace nature with its "no walls, no doors" concept. Surrender to the allure of 16 open-air balés, offering breathtaking views of rice paddies and the jungle. Experience a luxurious retreat seamlessly integrated with the lush surroundings.
Jl, Buahan Kaja, Kec. Payangan, Kabupaten Gianyar, Bali 80572
Phone: +62 361 620 8181
Website 
Instagram 

Capella Ubud: Luxe Tents in Nature's Embrace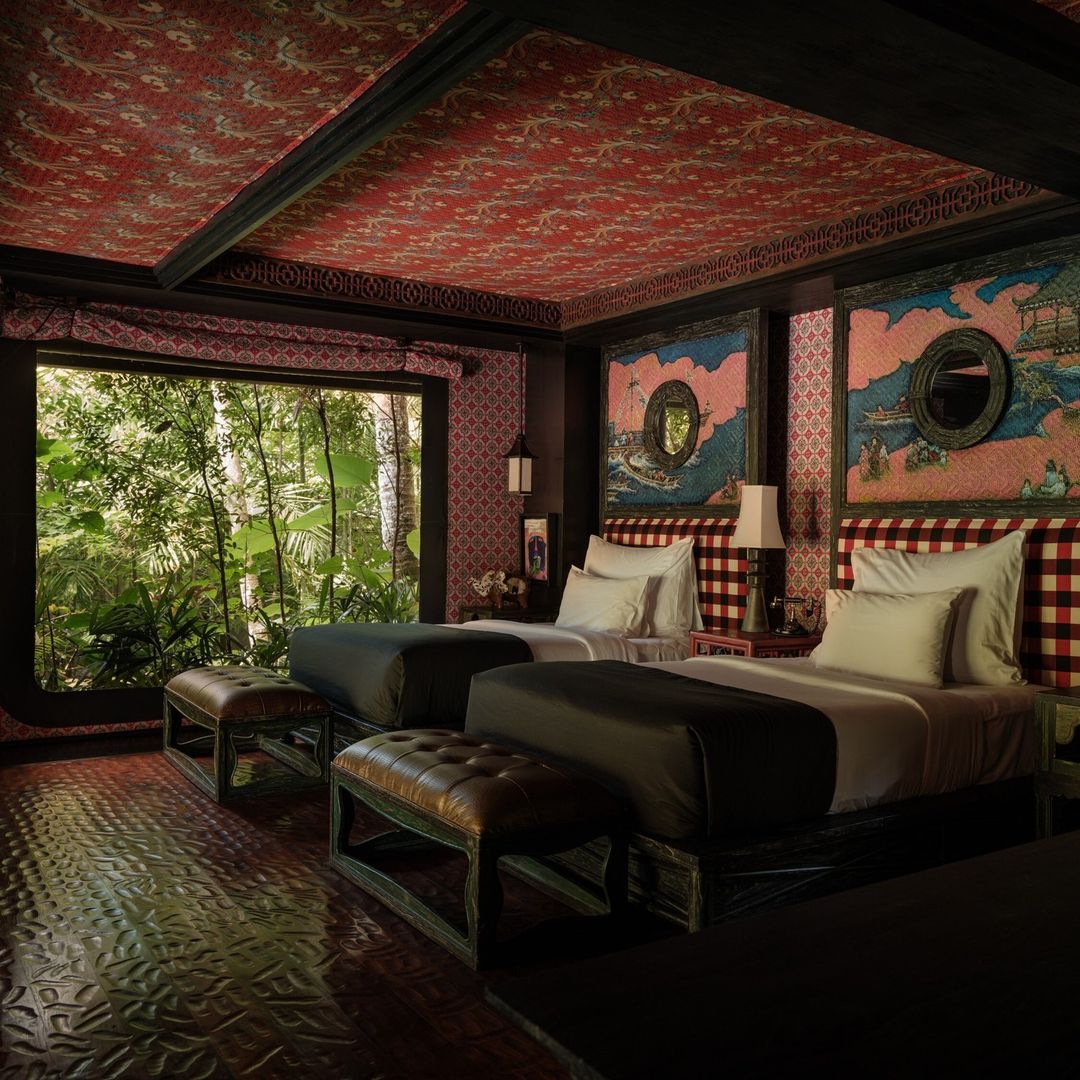 Capella Ubud redefines luxury in the heart of Bali's greenery with tented accommodation featuring saltwater pools. Marvel at the expansive terraces and outdoor decks overlooking the serene rice fields or the lush rainforest. Experience opulence seamlessly woven into the untouched beauty of Ubud.
Jl. RY Dalem, Keliki, Kec. Tegallalang, Kabupaten Gianyar, Bali 80561
Phone: +62 361 209 1888
Website 
Instagram 

COMO Shambhala Estate: Holistic Bliss in Bali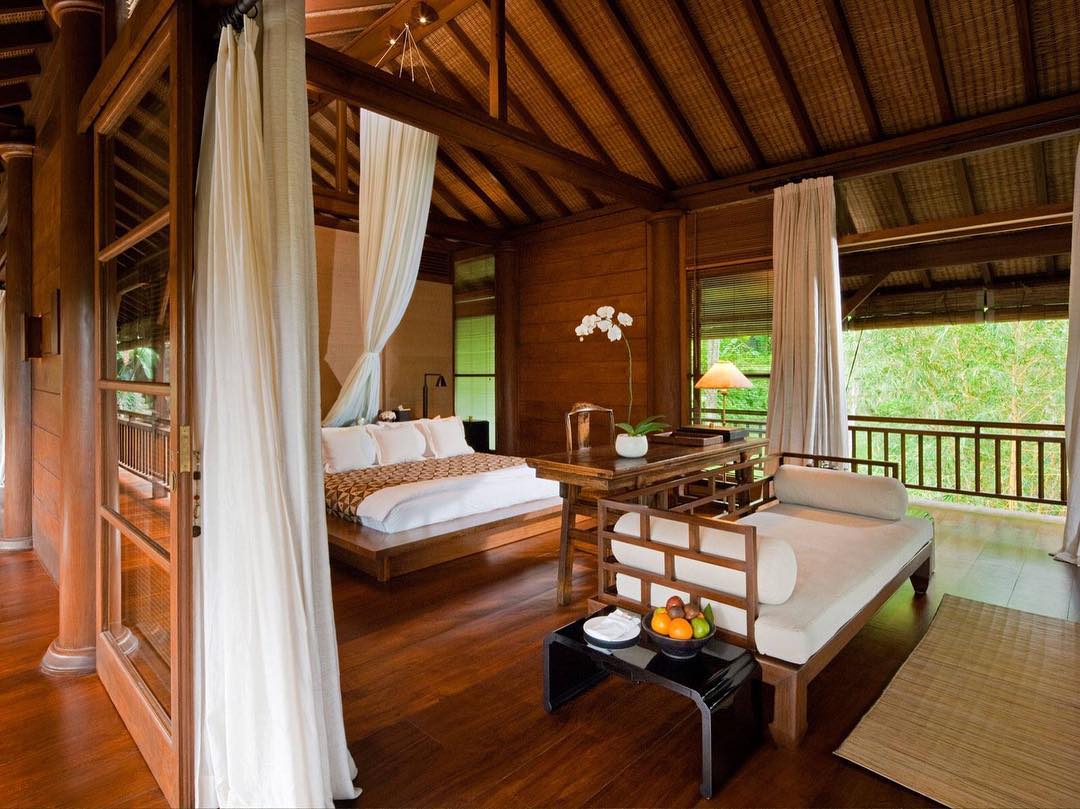 COMO Shambhala Estate embodies Bali's essence with a focus on holistic treatments and wellness activities. This retreat offers open-air living rooms, wooden rooms, and pools immersed in the jungle. Immerse yourself in yoga, spa treatments, and a nutrition-focused culinary experience.
Banjar Begawan, Desa, Melinggih Kelod, Kec. Payangan, Kabupaten Gianyar, Bali 80571
Phone: +62 361 978 888
Website 
Instagram 

Hotel Indigo Bali Seminyak Beach: Where Art and Tradition Dance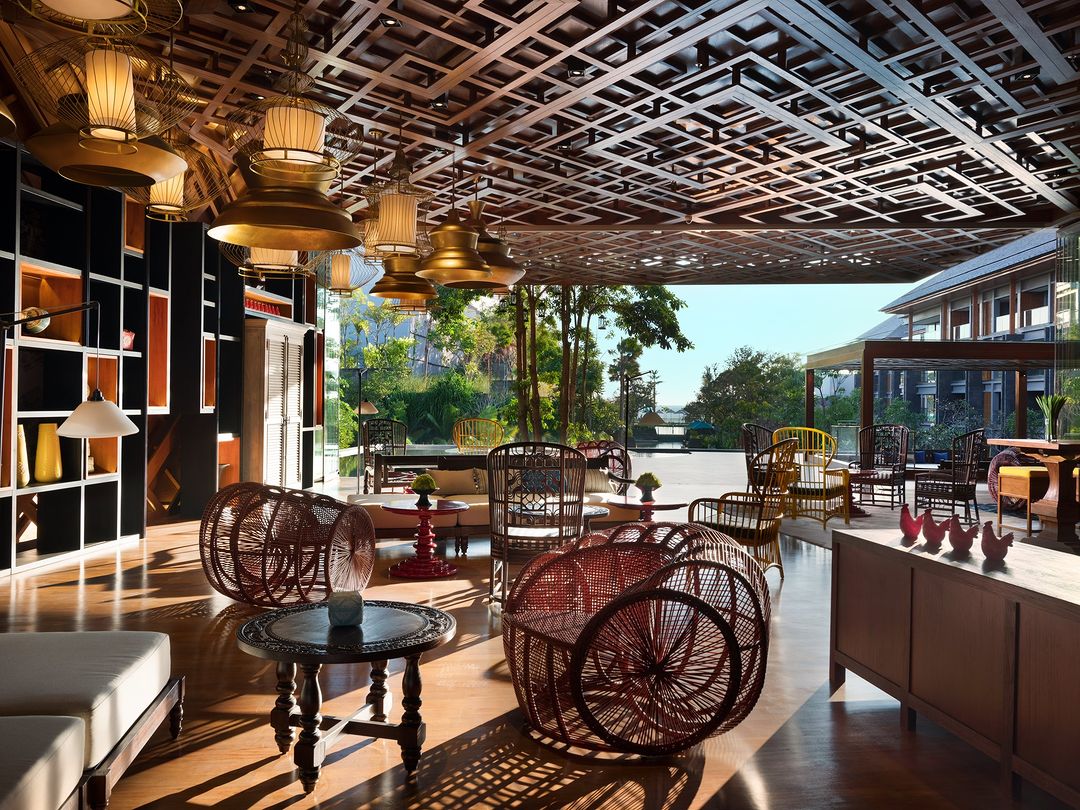 Hotel Indigo Bali Seminyak Beach seamlessly blends the vibrant essence of Seminyak, Bali's stylish beachside neighborhood, into its eclectic designs and impeccable services. This celebrated gem among Seminyak's finest hotels harmoniously melds centuries-old traditions with a contemporary lifestyle. Intricate wooden carvings, inspired by Balinese songket weavings, adorn the property, adding a touch of tradition to the modern aesthetic. The lobby, a pinnacle of aesthetics, features a wooden-based lounge adorned with rattan chairs, plush sofas, and intricate lamps—signifying the true epitome of an eclectic, high-end getaway.
Jl. Camplung Tanduk No. 10, Seminyak, Bali, Kabupaten Badung, Bali 80361
Phone: +62 361 209 9999
Website 
Instagram 

Lost Lindenberg: Unspoiled Nature Meets Artful Design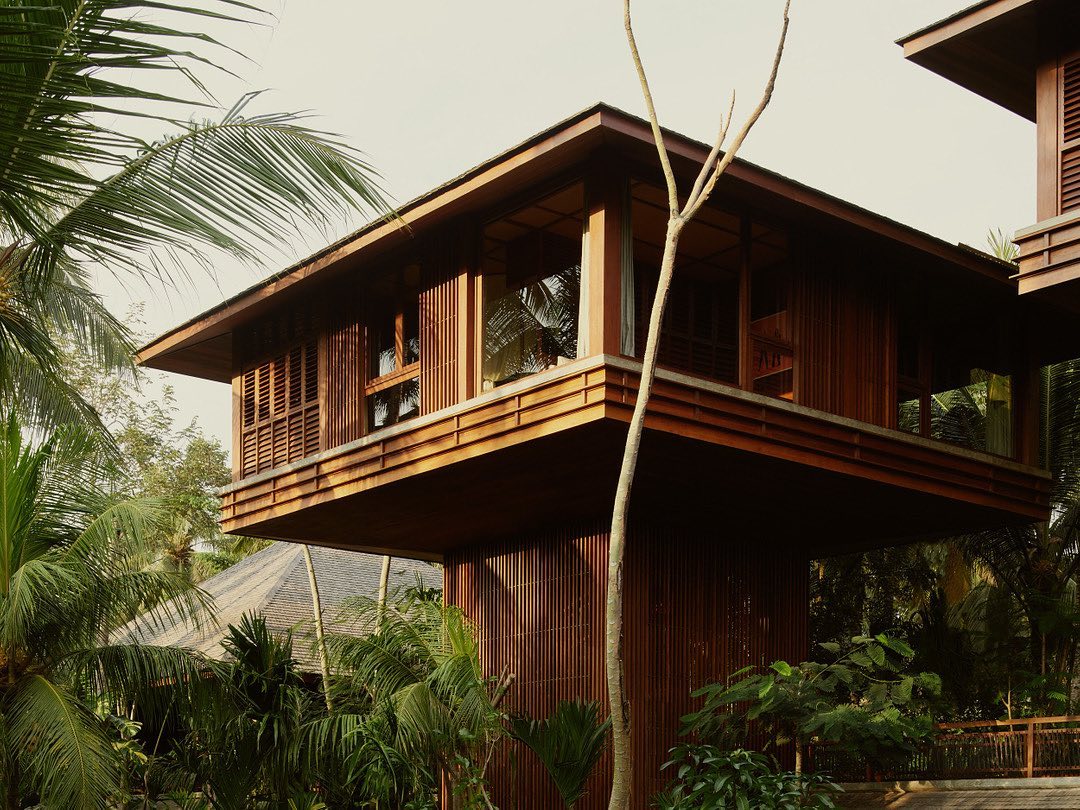 Lost Lindenberg is a paradise tucked away in the jungle, offering a true Balinese experience. The breezy, treehouse-style rooms perched on wooden towers provide an authentic connection with nature. Enjoy plant-based meals and connect with fellow guests amidst unspoiled natural surroundings.
Banyar Yeh Kuning, Jl. Ngurah Rai, Pekutatan, Kec. Pekutatan, Kabupaten Jembrana, Bali 82262
Phone: +62 812 3456 6830
Website 
Instagram 

MAMAKA By Ovolo: An Eclectic Aquatic Paradise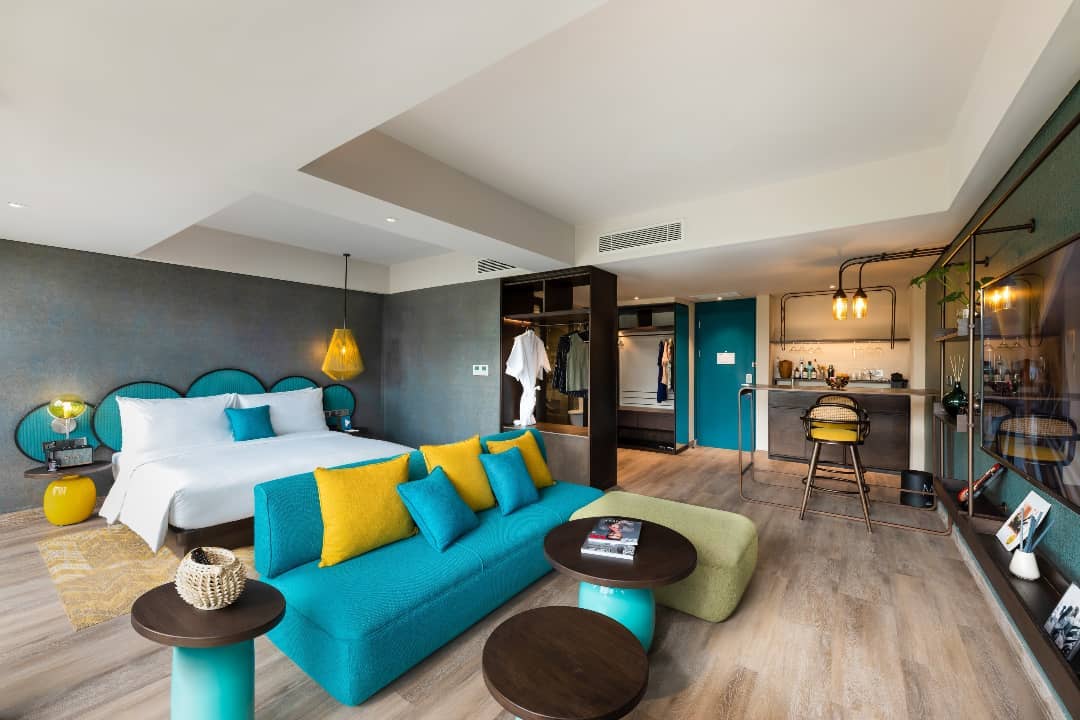 MAMAKA by Ovolo in Kuta Beach brings together an aquatic color palette and local furnishings to create a captivating aesthetic. Dive into the rooftop infinity pool, savor Asian-inspired dishes with a twist at Street 32, and let the vibrant ambiance of this beachfront retreat enchant you.
Jl. Pantai Kuta No. 32, Legian, Kec. Kuta, Kabupaten Badung, Bali 80361
Phone: +62 361 849 6500
Website
Instagram 

The Slow: Where Art Meets Architecture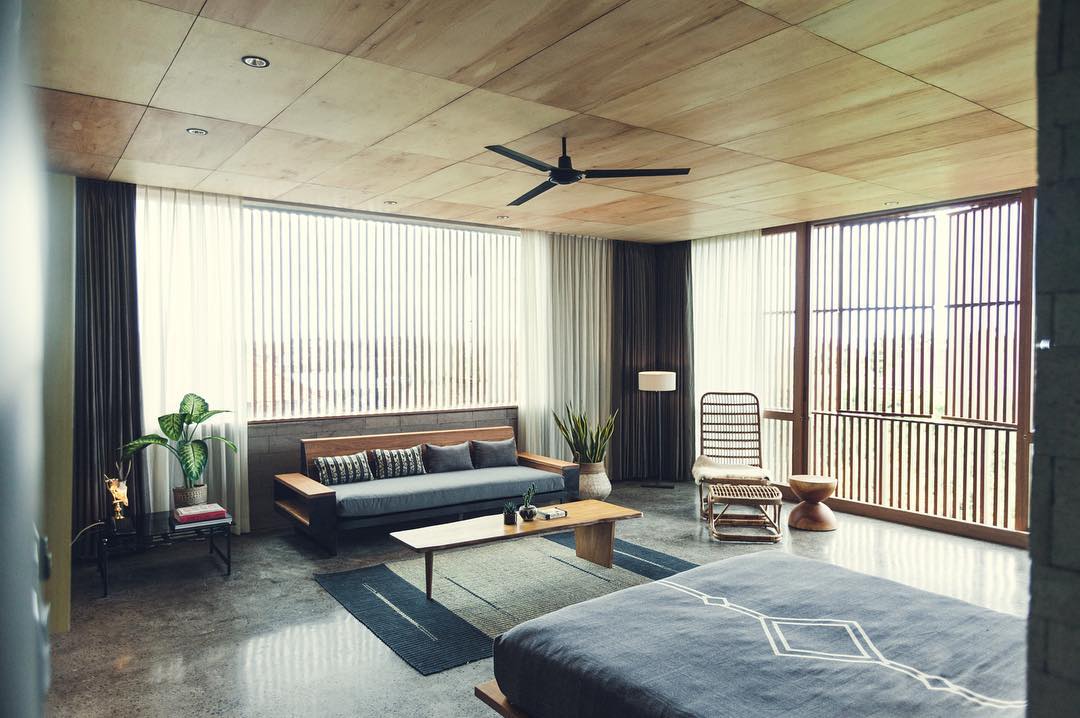 Step into a realm of sleek concrete-cast suites at The Slow in Canggu. Floor-to-ceiling windows, native wood furnishings, and private plunge pools adorn certain rooms. The eclectic art collection and local culture imbue each room with a unique, artistic charm.
Jl. Pantai Batu Bolong No.97, Canggu, Kec. Kuta Utara, Kabupaten Badung, Bali 80361
Phone: +62 811 3899 009
Website 
Instagram