Bali always has an answer for every one's craving, including to those who are in the mood for some Chinese food. The island surely provides several Chinese restaurants where people can savor the flavorful taste of Chinese cuisine.
And here we save your time by listing some of the must-try Chinese restaurants to fulfill your craving for some noodles, roast duck, or tasty delicate dumplings.
Chinese Restaurants in Nusa Dua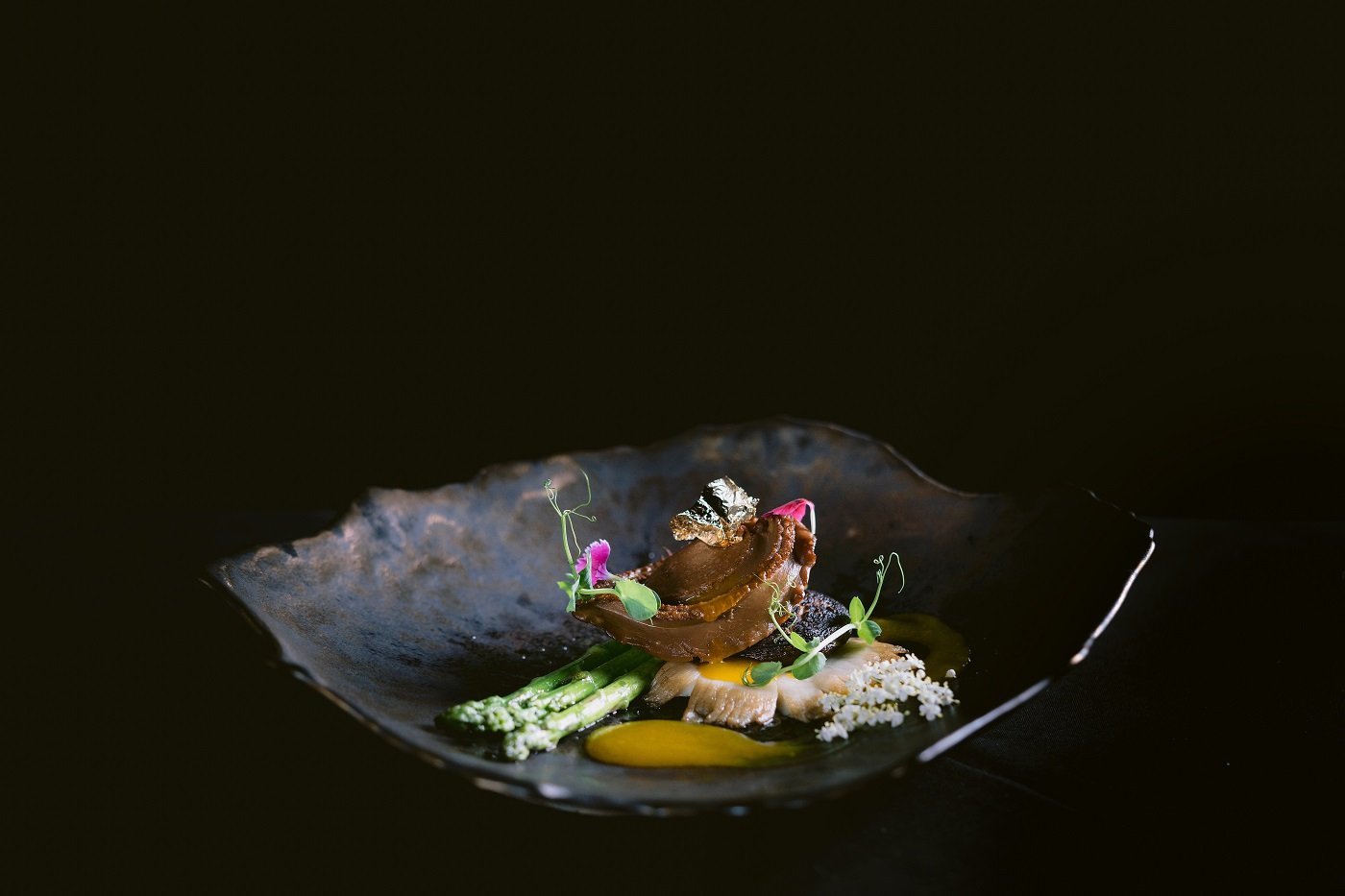 Inspired by a culture of Lion dancing, Lion X is a  modern Chinese restaurant specializing in Cantonese and Szechuan cuisine. Open for lunch (12:00 PM-3:00 PM) and dinner (6:00 PM-10:30 PM), Lion X, which is headed  by a Chinese Chef, Alex Kuan, offers an a la carte menu to the diners. Located right beside the R  Bar, this new Chinese specialties dining venue in the South is set to cater up to 114 persons,  including in a private dining room and an outdoor dining area. A very contemporary designed  Chinese Restaurant, diners will encounter a stylish Chinese lounge in front of the main door.  Dominated by green and red colors on its interior, representing good luck and wealth, Lion X  showcases unscripted art pieces in the entire venue. 
For further information and assistance, please contact us at WA: +62 81138205490 or e-mail to  [email protected] 
Renaissance Bali Nusa Dua Resort
Kawasan Pariwisata Lot SW 4
Table8 at Mulia Bali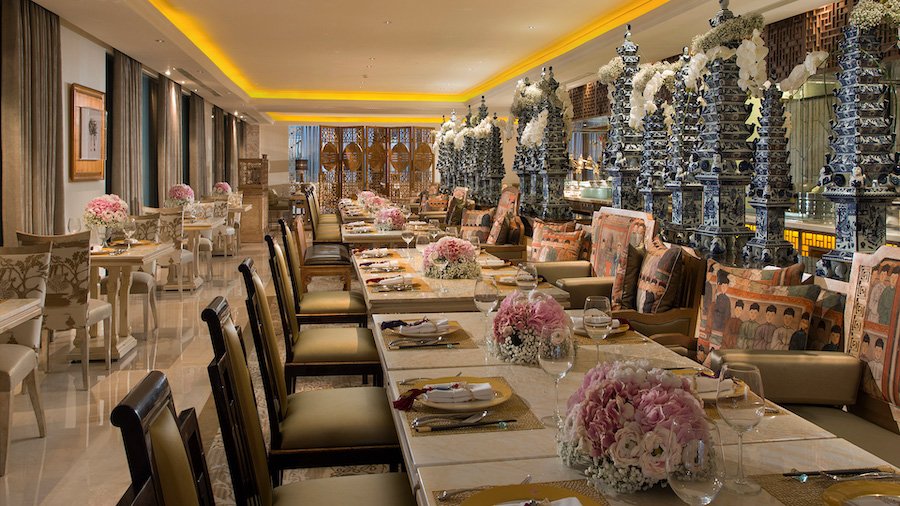 As one of the finest Chinese restaurants in Bali, Table8 exudes elegance and offers a spectacle for all your senses. With an interior reminiscent of a royal Chinese palace, the dining room boasts a series of porcelain Pagodas, Imperial inspired furnishing and artworks that reflect the glory of China's Dynasty era. The menu features a vast selection of traditional Chinese flavours from Cantonese dim sum and Szechuan delicacies, prepared by the team of culinary professionals. Experience the joy of cooking as the chefs prepare your favourite Chinese delicacy at the live cooking stations.
The Mulia Resorts and Villas Nusa Dua| Jl. Raya Nusa Dua Selatan, Kawasan Sawangan Nusa Dua| Call: +62 361 3017777
Kwee Zeen at Sofitel Bali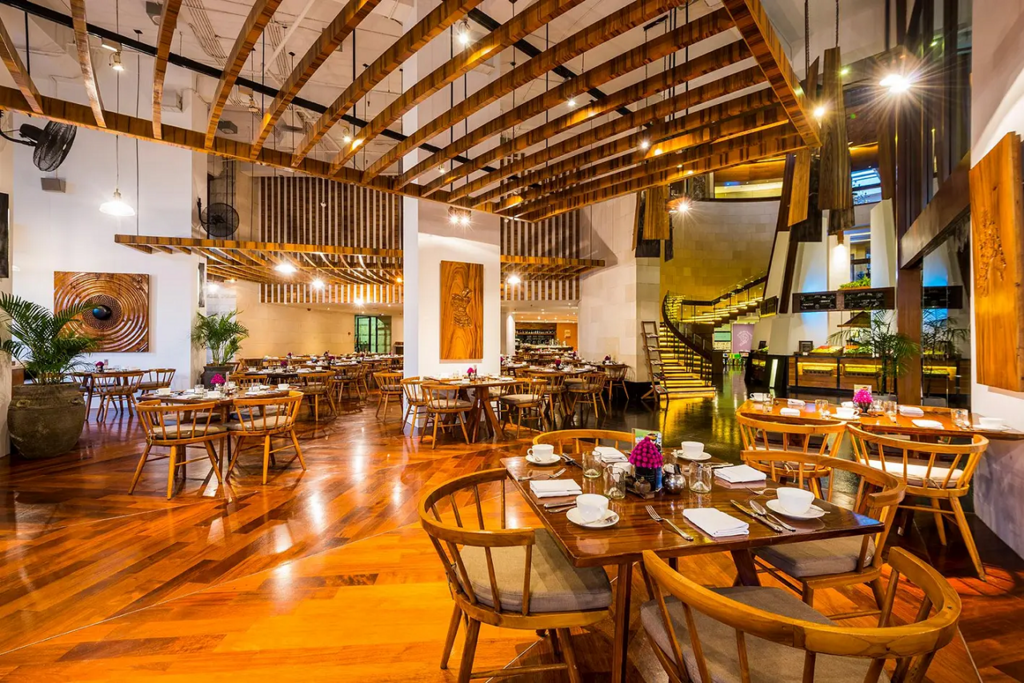 If you're looking for an interactive boutique dining with authentic market feel, Kwee Zeen is definitely a must-try Chinese restaurant. This part of Sofitel Bali Nusa Dua is serving Pan Asian cuisines, also modern and comprehensive buffet and a la carte menu. Enjoy its great selection of dumplings and dim sum, grilled meat and seafood, to its signature Goldeng Pecking duck.
Address: Sofitel Bali Nusa Dua Beach Resort Kawasan Pariwisata ITDC Lot N5, Jl. Nusa Dua, Benoa, Kec. Kuta Sel., Kabupaten Badung, Bali 80363, Indonesia
Phone: +62 361 8492888
Bai Yun at The Apurva Kempinski Bali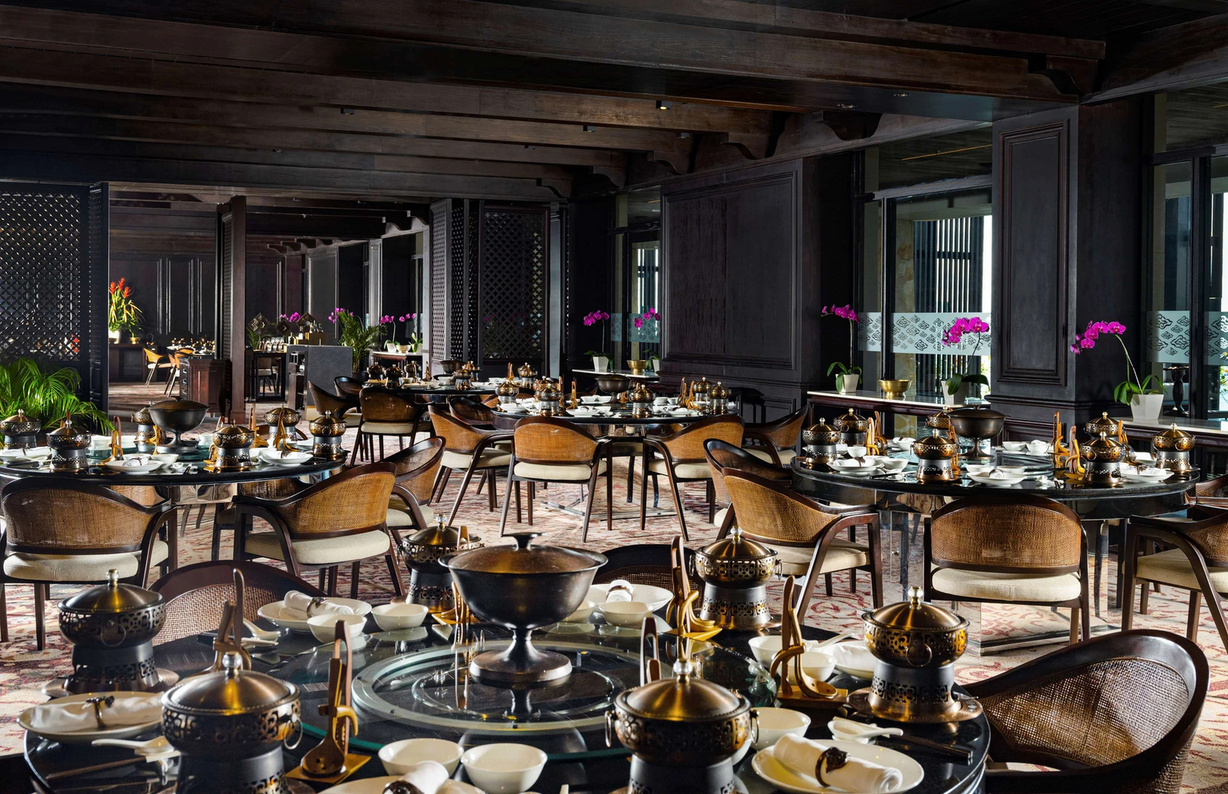 Enjoy luxurious hot pot experience at The Apurva Kempinski Bali Resort Nusa Dua's latest dining venue, Bai Yun.  The name has a meaning of "white cloud" in Chinese-Mandarin, referring to the white steam coming out of the seething hot pot. With a selection of chicken herbal broth, pork ribs, and vegetarian hot pot, and focuses on fresh seasonal ingredients. All-you-can-eat dim sum is also available at Bai Yun, with 31 types of handcrafted dim sum and other homemade meals. A worth to visit when you're in the area.
Bai Yun
The Apurva Kempinski Bali
Jalan Raya Nusa Dua Selatan
Sawangan, Nusa Dua
Instagram: @kempinskibali
www.kempinski.com/en/bali
phone: +62 361 209 2288
Chinese and Asian Restaurants in Seminyak
Ginger Moon Canteen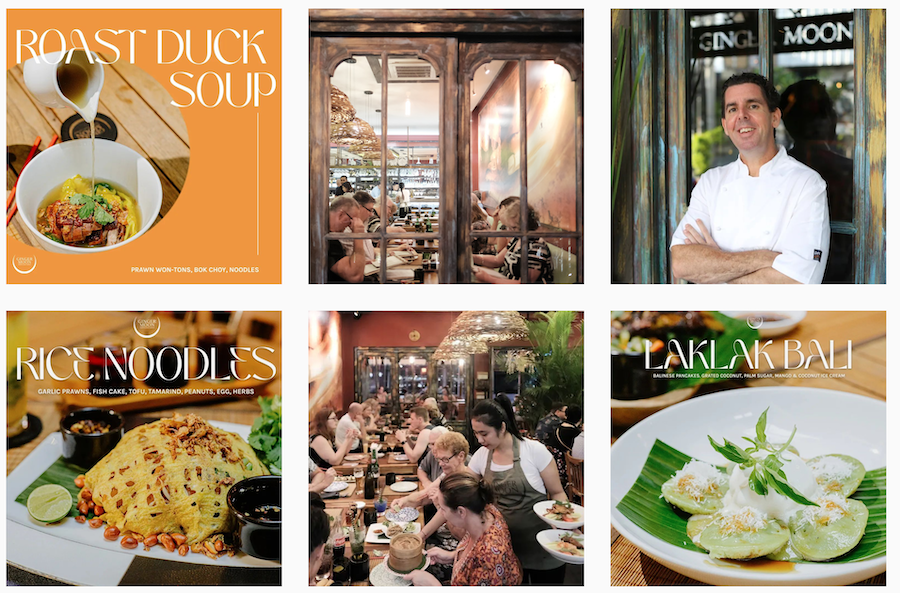 Ginger Moon is a relaxed, casual, modern Asian eatery spread over 2 levels, serving up a seriously tasty fare. Here you can enjoy the casual Chinese dining, such as dumpling, dim sum, roasted duck, and several Chinese style pork dish in a very comfortable ambiance. The menu has been designed with sharing in mind as food tastes best this way. We recommend ordering several dishes to share, take the time to graze, and savor the experience.
Address: Jl. Kayu Aya No. 7 Seminyak Kuta, Kerobokan Kelod, Kec. Kuta Utara, Kabupaten Badung, Bali 80361
+62-361-734-533 / +62-81-236-081-718 - https://gingermoonbali.com
Happy Chappy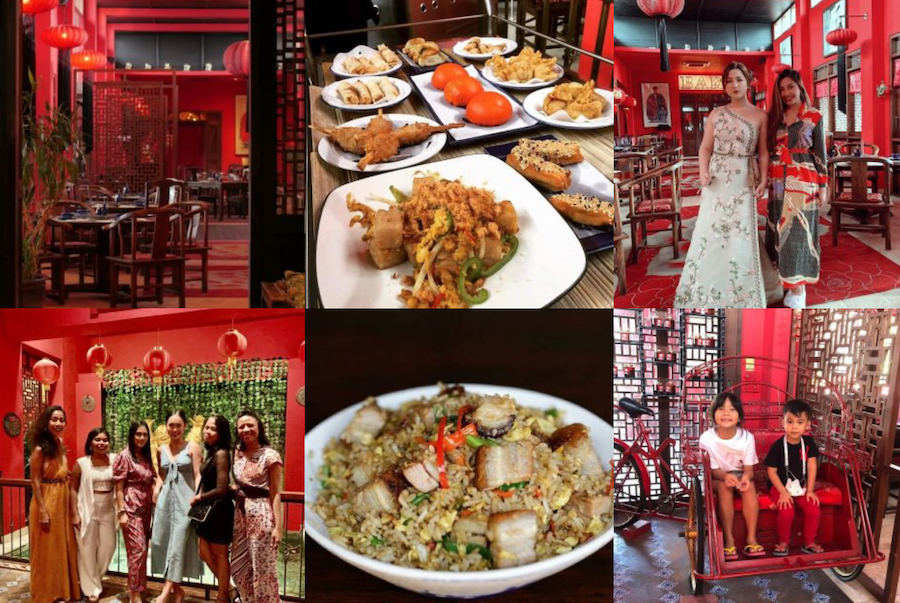 Happy Chappy's whimsical take on upscale Chinese dining is tempered by one of the finest, state-of-the-art kitchens serving the most delicious traditional Cantonese-style Chinese food in Bali. Guests are delighted by Happy Chappy's inviting and contemporary environment with moderately priced, yet thoughtfully plated dishes. With a total seating capacity for 160 diners, Happy Chappy features a large and inviting dining area perfect for groups, families or couples. The old-shanghai inspired décor is contrasted by pops of modernity and elegance.
Happy Chappy | Jl. Beraban No. 62, Banjar Taman, Seminyak| +62 361 474 1960
Mamasan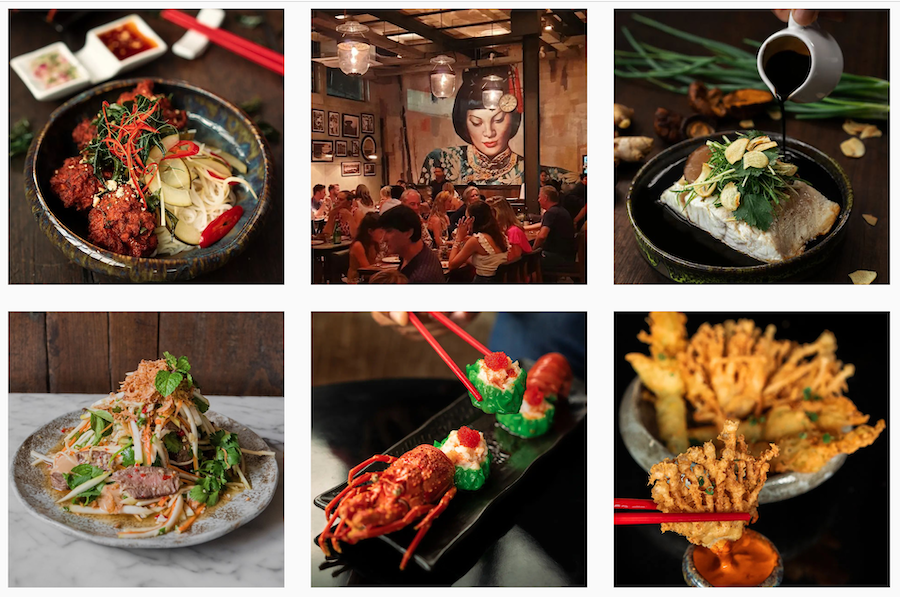 Experience another level of dinner at Mamasan as the restaurant brings modern yet sophisticated dining ideas. Offers a curated menu that introduces the flavors of Asia interwoven with distinct hill tribe influences. Here you can also have a dialogue with the chef who prepared your food. Sharing their preferences and suggestions for you to have an engaging dinner.
Asian Restaurant in Kuta
Fat Chow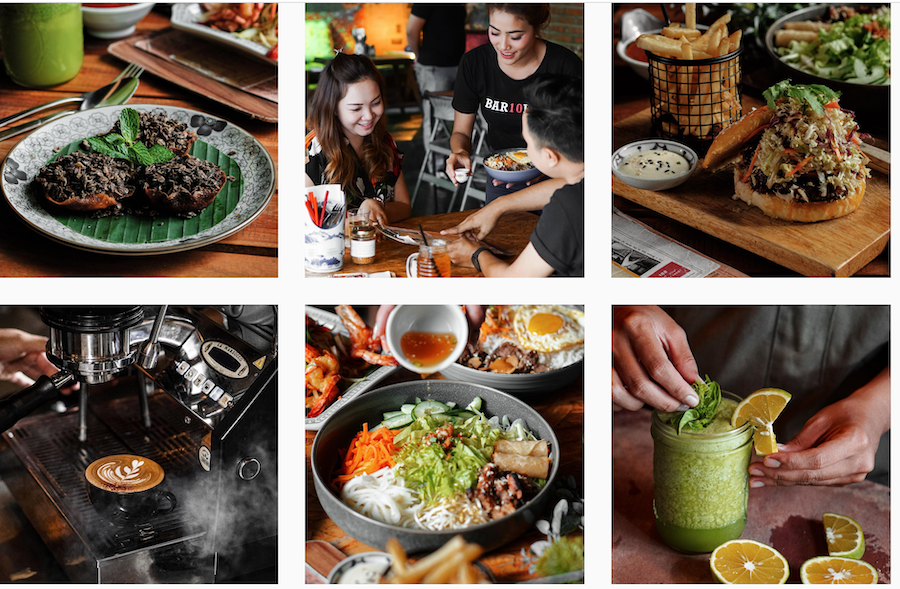 Taste the honest and unpretentious food around Asia, including Chinese best cuisine here at Fat Chow. The highlight of this restaurant is none other its recipe which is a family recipe that have been developed for many years. Then being elevated with modern touch to meet the palate of many people. Don't miss one of its excellent dish, Akira Pepper Beef and Chow Pao, Fat Chow Fried Rice or Pork on Fire.
 Fat Chow Kuta | Poppies Lane II No. 7C, Pantai Kuta, Bali +62361 – 753516
 +6287761330661
Warung Laota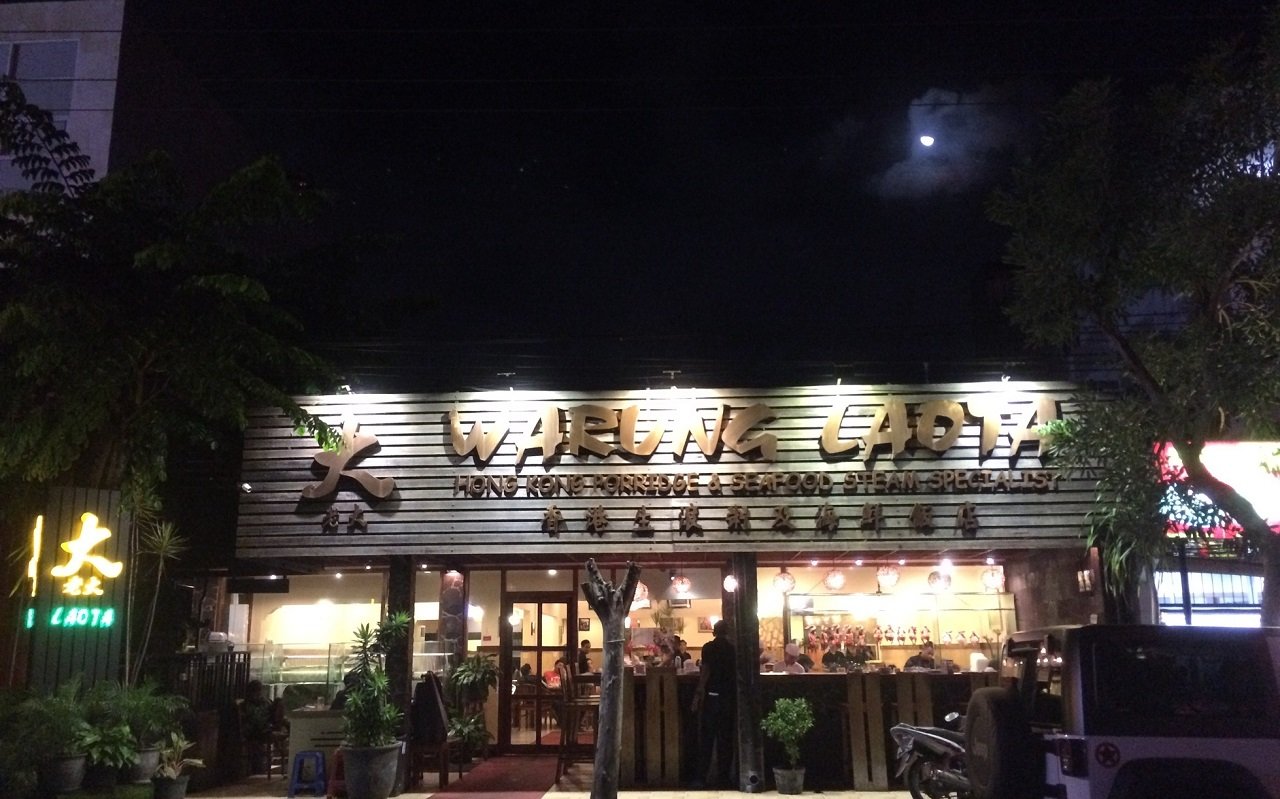 Rising from a difficult time, Mr. Laota, the founder of Warung Laota was once a fisherman who enjoys cooking. His cooking captured the hearts of his colleagues and loved ones, which encouraged him to open his own restaurant. He only kept it in mind, until his ship sunk and the economic crisis prompted Mr. Laota to open his own restaurant. Warung Laota is established in 2002 and since then has become a superstar in providing the best Hong Kong style porridge. With authentic homemade recipes, fresh ingredients, and free of preservatives, Warung Laota is often seen jam packed by visitors. Various Hong Kong style homemade dishes such as dim sum, roast duck, stir-fry vegetables, are available in the 3 branches around Bali, with the Tuban location open for 24 hours.
Warung Laota Tuban
Jl. Raya Kuta no. 530
Instagram: @warunglaotabali
Golden Lotus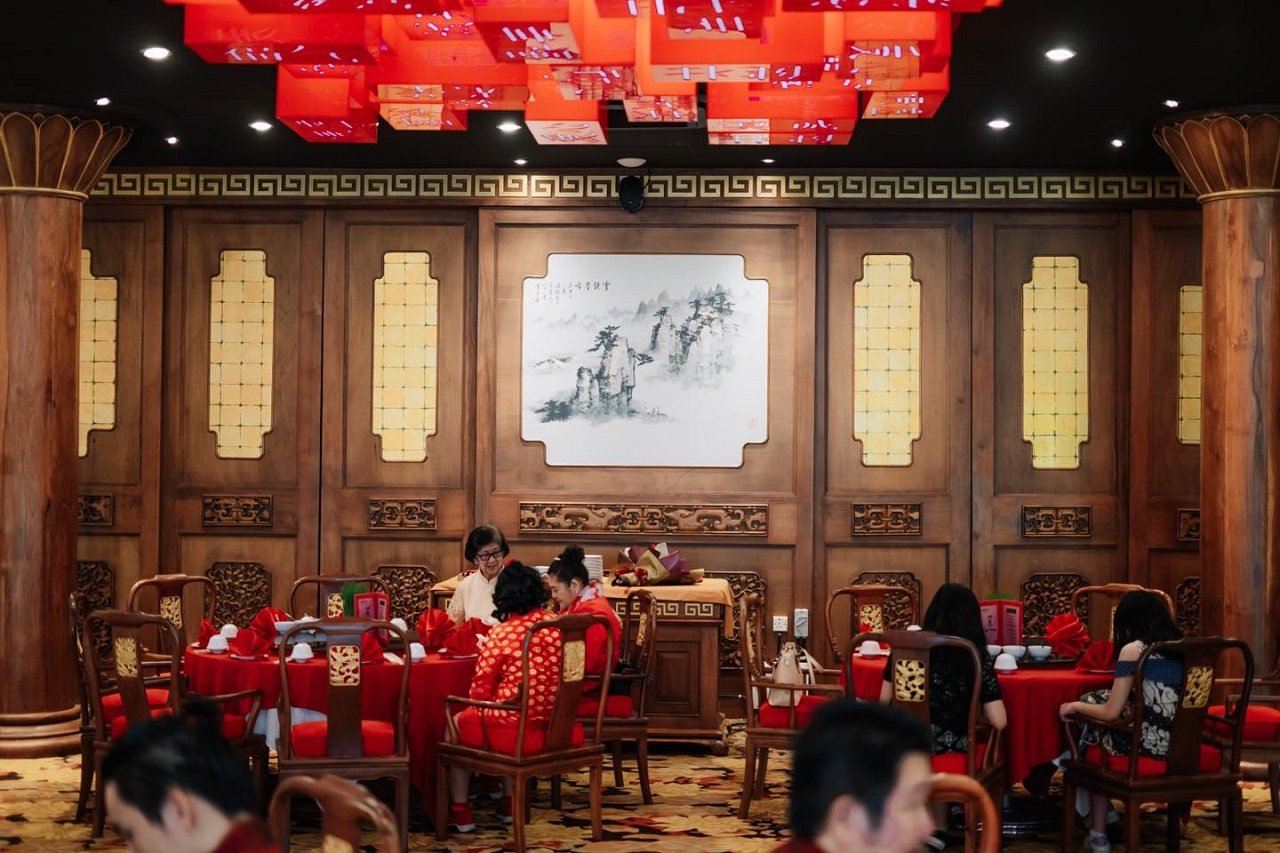 Golden Lotus Chinese Restaurant is an elegant and sophisticated Chinese Restaurant serving the finest Cantonese,  Szechuan cuisines, and Dim Sum lunches. The interior resembles a classic Chinese dining venue, with traditional paper lanterns, a rich combination of red and gold with carved wood paneling, and elegant furnishing. It is located adjacent to the Main Lobby of Bali Dynasty Resort, it is open for lunch and dinner 7 days a week. With many awards as one of the best Chinese Restaurants in Bali, Golden Lotus is proud to cook Chinese cuisine that is MSG Free.
Golden Lotus | Jl. Kartika Plaza, Kuta| +62361 752 403
Asian Restaurants in Ubud
Golden Monkey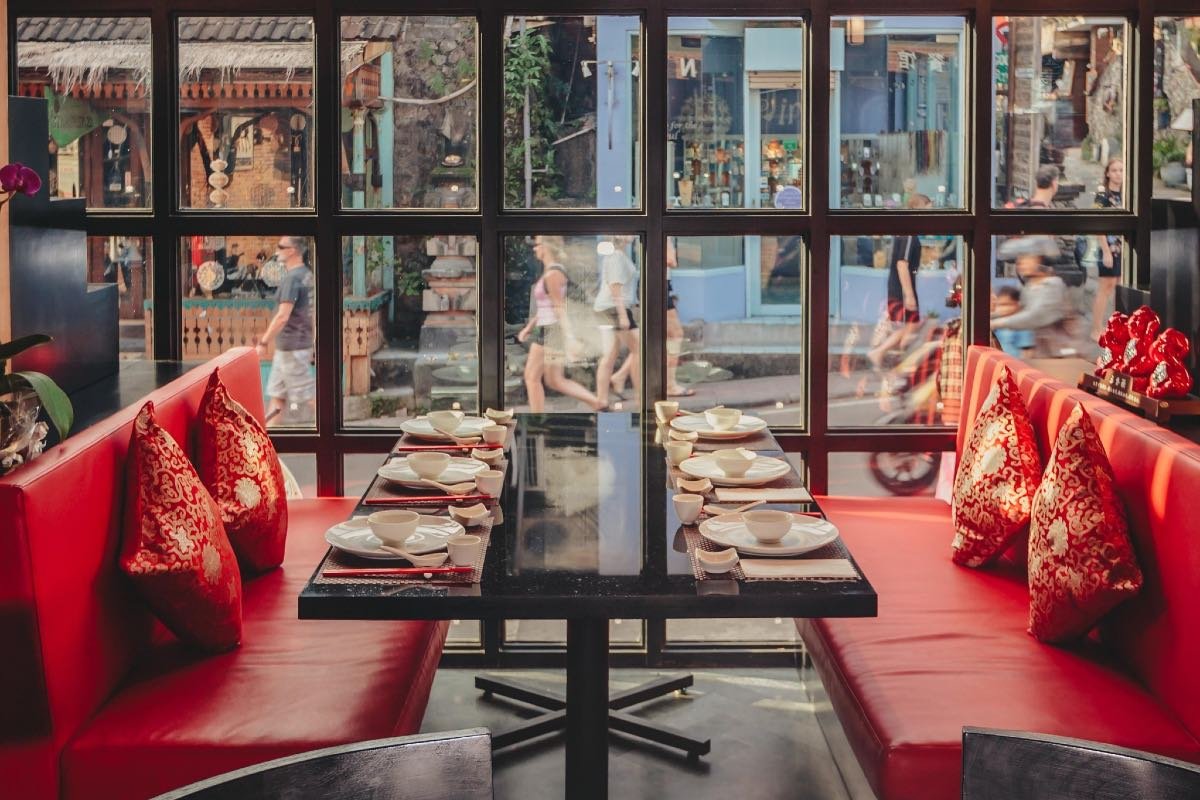 It's safe to say that Golden Monkey is a little heaven for dumpling lovers as you can savor plenty selections of dumpling here. Go for its mix of dim sum, includes the Crystal Dumplings with minced chives and prawns in a translucent wrapping, prawn-filled Har Gow, and the classic favorite Siu Mai made with a mix of minced pork and prawns topped with orange roe. Other than dumplings, you should try its BBQ dishe as well, as Golden Monkey serves it with its signature recipe.
Golden Monkey | Jl. Dewisita, Ubud
OMIIKU Ubud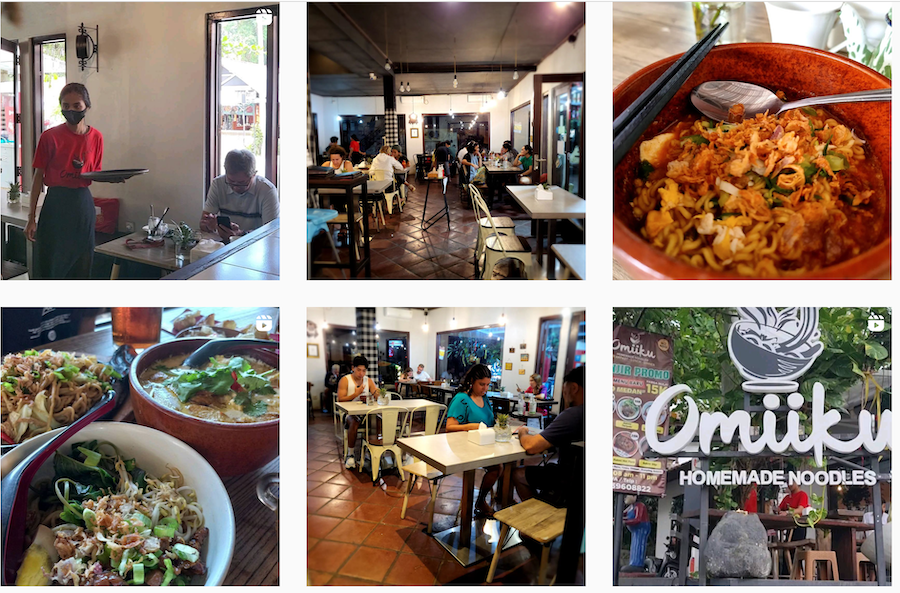 Get you a casual Chinese dining here at Hongalia, a simply modern Asian restaurant yet very cozy and homey.  Hongalia serves delicious Chinese style noodle along with other Chinese inspired cuisines. Other than its noodle, you can also try the dumplings too as most of the dishes here are homemade. 
Hongalia| Jl. Made Lebah, pengosekan, Ubud| Call +62 812 6017 8822
Chinese Restaurants in Canggu
Golden Monkey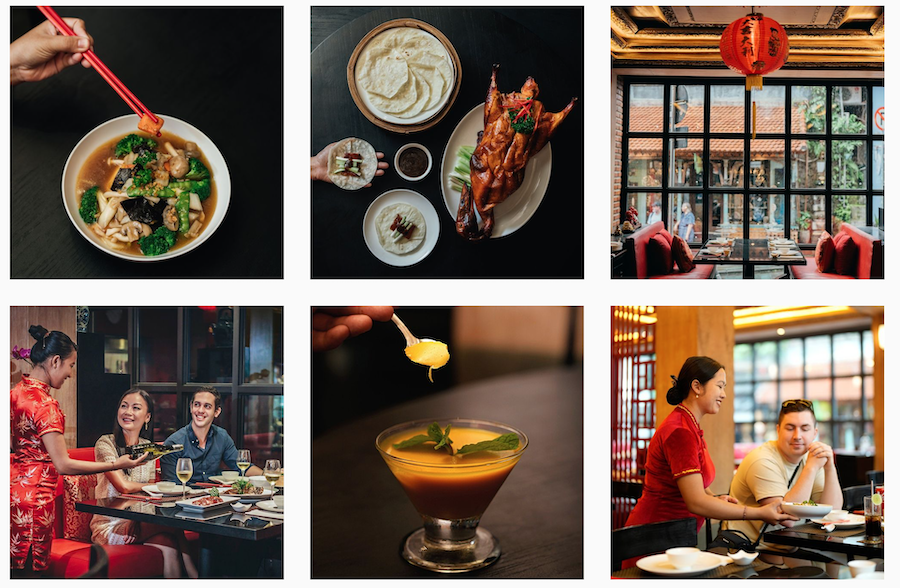 Golden Monkey is the place to go for some of Bali's best Chinese food, including a steaming basket of dim sum, sticky char-siew pork and deep fried Gurame in spicy Szechuan sauce. Located in Ubud and Canggu, you can also enjoy all-you-can-eat Dim Sum Brunch every Saturday and Sunday. Golden Monkey also offers plenty of options for vegetarians with vegetable-based dishes such as Eggplant Clay Pot, salt & pepper tofu, and vegetable congee. Don't forget to save some room for their desserts, too!
Tamora Gallery
Jl. Pantai Berawa no. 99, Canggu
Instagram: @goldenmonkeyrestaurant