Amidst the splendor of breathtaking beaches and lush greenery, Bali is also a treasure trove for food enthusiasts. When it comes to indulging in the art of tapas, Bali surprises with its array of delightful options. From charming beachside establishments to hidden gems nestled in bustling towns, the island boasts a tapestry of flavors that will transport your taste buds to the sun-kissed shores of Spain. Join us as we embark on a culinary adventure and explore the best tapas bars in Bali, where delectable bites, vibrant ambiance, and warm hospitality converge to create an unforgettable dining experience.
Small Plates, Big Flavors: Bali's Best Tapas Bars
AKUA de Bilbao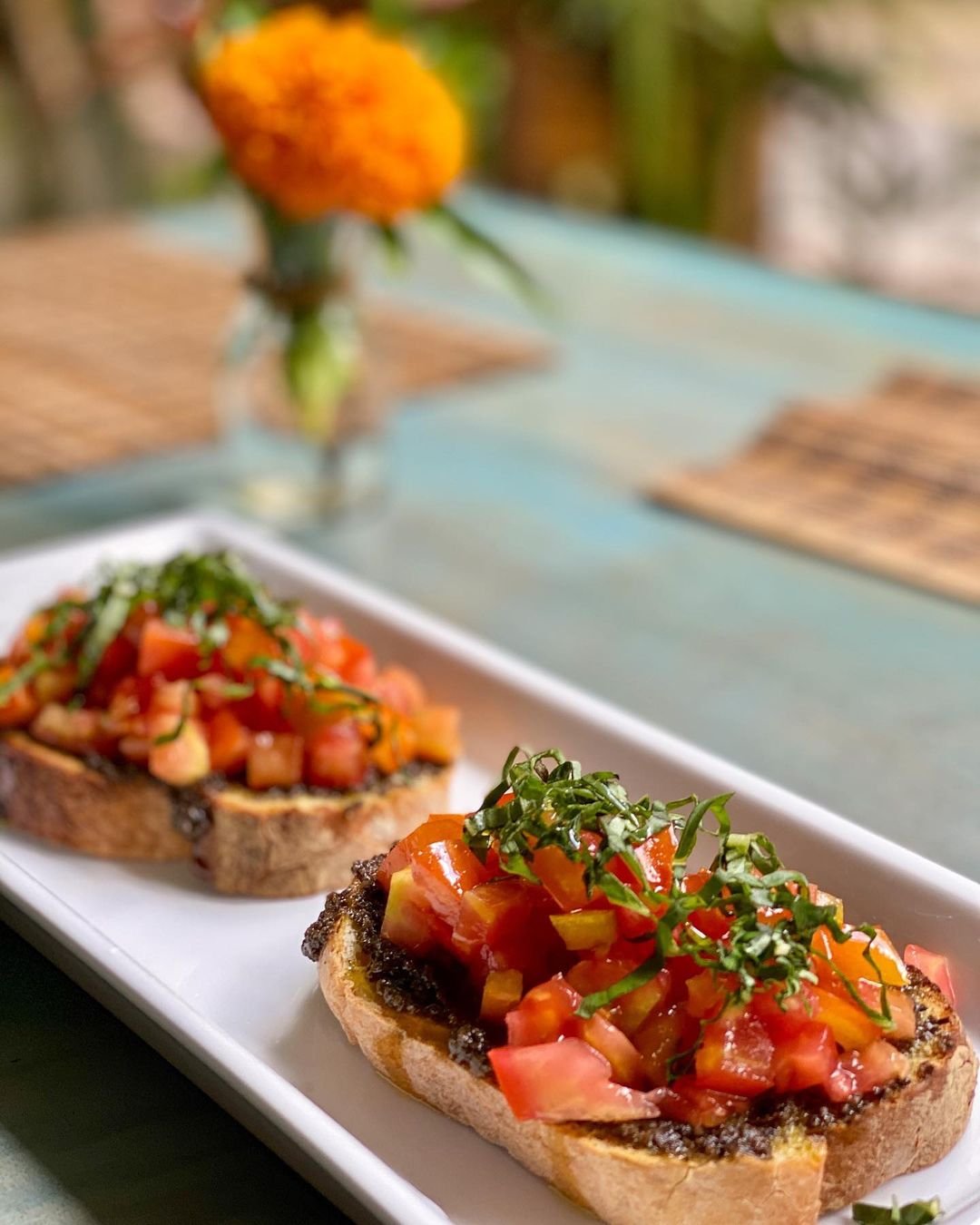 Experience the taste of Spain at AKUA de Bilbao, the upcoming Spanish tapas restaurant and sunset lounge nestled on Jimbaran Bali's picturesque beach. With a commitment to using only the freshest ingredients sourced directly from the sea, local farmers, and vibrant vegetable gardens, AKUA ensures an authentic culinary journey. Indulge in their signature tapas, carefully crafted into nine enticing menus. From the sizzling Gambas al Ajillo to the classic Tortilla Espanola de Patata and the flavorsome Parrillada de Verduras de Bedugul, each dish showcases the unique and delicious essence of Spanish cuisine. 
Jl. Pemelisan Agung Pantai No.27, Jimbaran, Kec. Kuta Sel., Kabupaten Badung, Bali 80361
Phone: +62 816 800 542
Website
Instagram
Alma Tapas Bar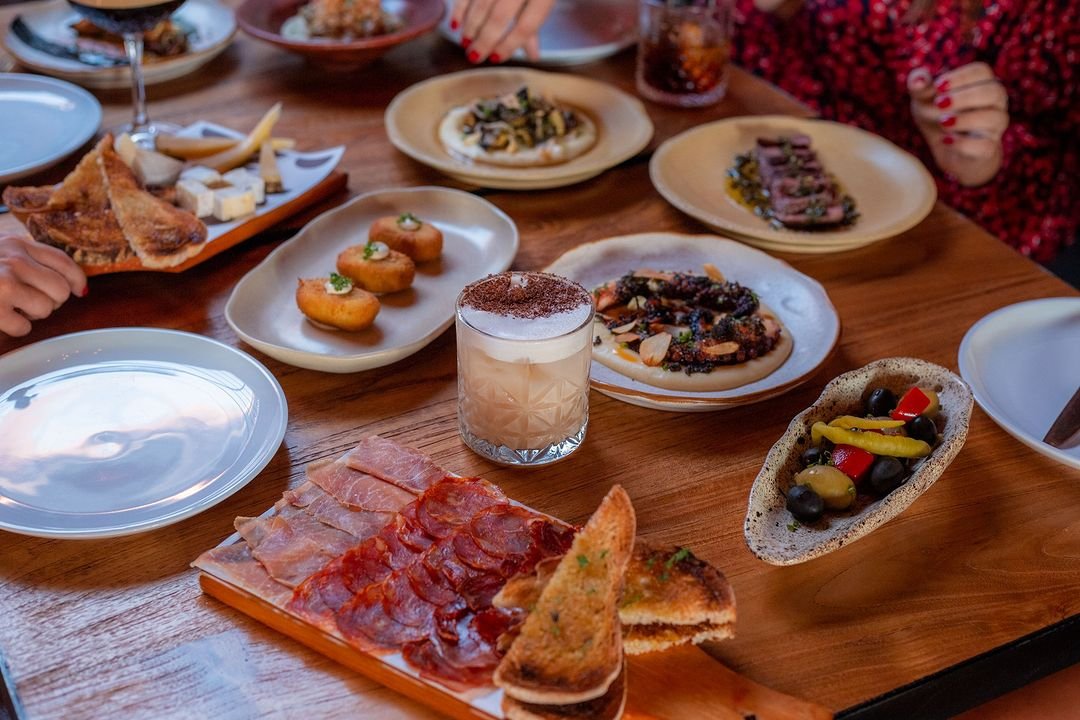 Bringing the vibrant flavors of Spain in vibrant Canggu, Alma Tapas Bar is the latest hotspot in the island. This stylish and welcoming tapas bar offers the perfect blend of delicious cuisine, refreshing drinks, and a laid-back atmosphere for a memorable time with friends. As you step inside, you'll be greeted by a relaxing ambiance that invites you to unwind and enjoy the company of your loved ones. The menu at Alma Tapas Bar is thoughtfully curated, featuring four distinct categories to cater to every palate. From the mouthwatering cured and pickled options to delectable dishes sourced from both land and sea, as well as the finest garden-fresh creations, there's something to satisfy every craving.
Jl. Pantai Berawa, Canggu, Kec. Kuta Utara, Kabupaten Badung, Bali 80361
Phone: +62 819 9910 5888
Website
Instagram
Cuca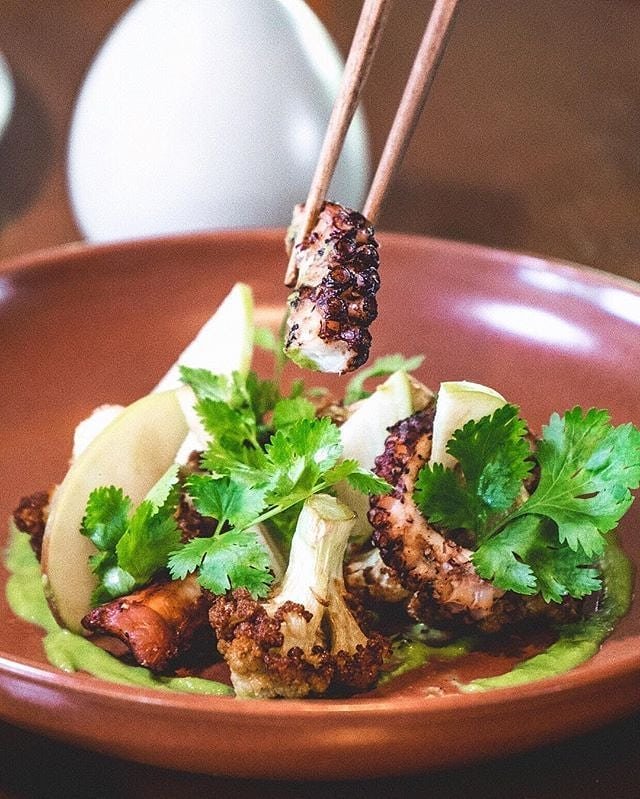 Craving for an indulging and unique culinary adventure? Cuca is the definite place to go! This award-winning restaurant is a haven where tantalizing tapas, creative cocktails, and irresistible desserts await. Immerse yourself in a world of flavors, as Cuca takes pride in sourcing the finest, natural ingredients from local Indonesian artisans and farmers. With each dish crafted to perfection, you'll savor the freshest and most flavorful bites. Explore their diverse tapas menu and discover a symphony of tastes. From the delightful harvested tapas, featuring must-try options like the Cuban corn and indulgent ricotta gnocchi, to the hooked tapas with its succulent baked scallop and exquisite smoked butterfish. And don't miss the farmed tapas selection, with its enticing offerings like the mouthwatering roasted pork buns. 
Jl. Yoga Perkanthi, Jimbaran, Kec. Kuta Sel., Kabupaten Badung, Bali 80364
Phone: +62 812 3687 0486
Website
Instagram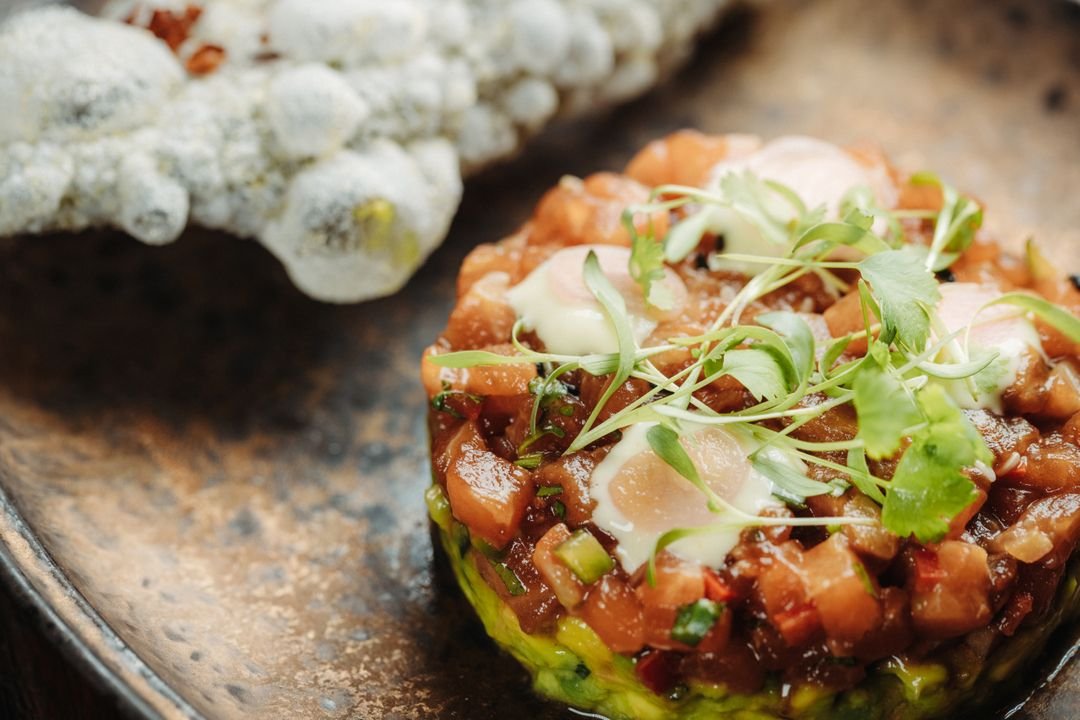 An enchanting culinary destination in the heart of verdant Ubud, Donna Ubud captivates with its exquisite selection of tapas. Step into this gastronomic haven and embark on a flavorful journey unlike any other. The menu in Donna Ubud features four distinct categories, namely Starters, Chef's Specials, Tapas & Desserts. Boasting an extensive list of 29 items including vegan and vegetarian selections, there's surely something for everyone! Delight in the artful presentation of each dish as you explore their carefully curated tapas menu. From traditional Balinese-inspired creations to international fusion delights, there's something to satisfy every palate. Indulge in the bold and aromatic spices, the freshness of locally sourced ingredients, and the creativity that elevates each tapas plate to a culinary masterpiece. 
Jl. Monkey Forest No.67, Ubud, Kecamatan Ubud, Kabupaten Gianyar, Bali 80571
Phone: +62 812 7718 9610
Website
Instagram
Pica Tapas Bar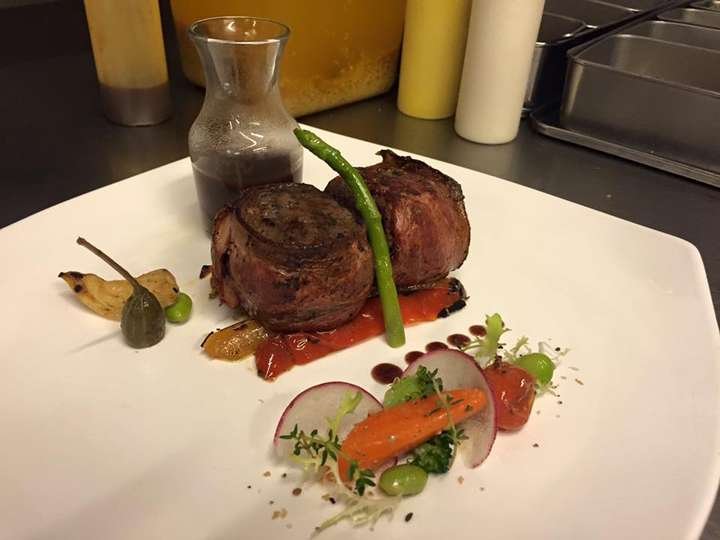 For over 2 decades, Pica Tapas Bar & Churrasqueria has been captivating a diverse crowd of culinary enthusiasts in the Nusa Dua area. Situated in the heart of Bali's finest area, this charismatic restaurant draws in locals, tourists, executives, and large groups with its irresistible charm. While renowned for its tapas specialties, Pica Tapas Bar & Churrasqueria is also known as a paradise for meat lovers, where their churrasqueria's charcoal grill expertly roasts your chosen meats. Indulge in the succulent sirloin picanha, juicy beef ribs costela, bacon-wrapped filet mignon, delightful lamb chops cordeiro, flavorsome pork ribs costela de porco, and slow-roasted chicken legs and breasts. 
Bali Collection ITDC, Benoa, Nusa Dua, Badung, Bali 80361
Phone: +62 361 775 340
TAPA Bistro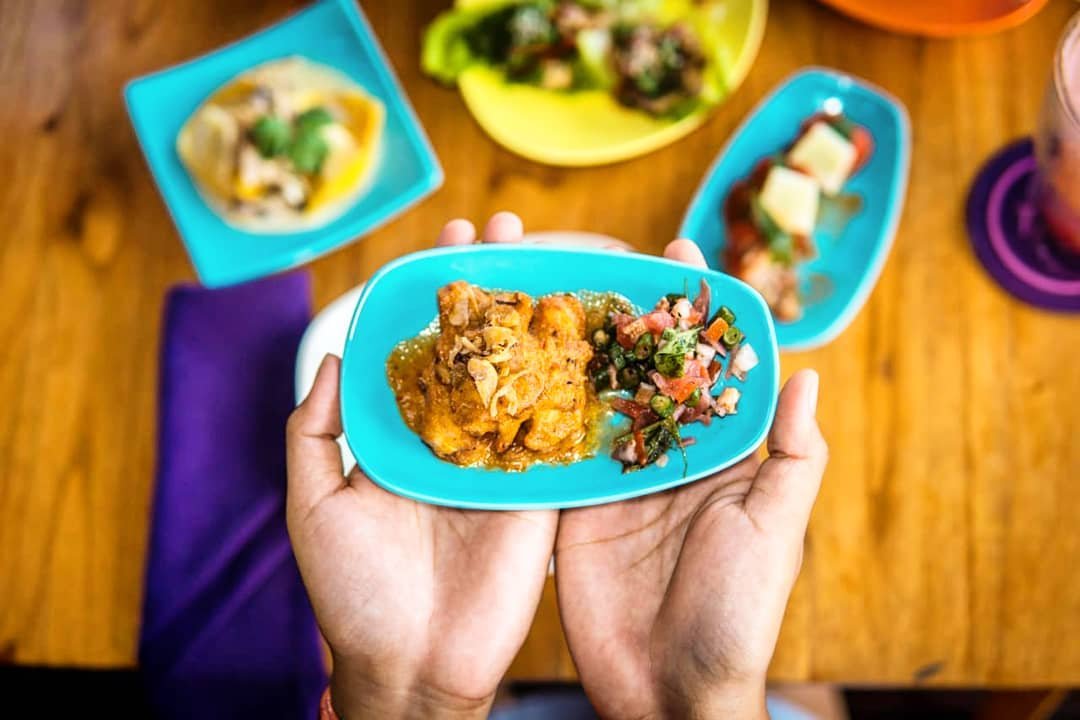 As a part of The Balé Nusa Dua resort, TAPA is not just a bar and bistro; it's an invitation to indulge in great food, good times, and unforgettable moments. TAPA's classy ambiance sets the stage for romantic evenings or lively gatherings with friends. With their innovative tapas system, you can savor a wide selection of mouth-watering dishes, each offering a taste sensation of its own. Let your taste buds embark on a global journey as their talented chefs and cocktail artisans draw inspiration from cuisines around the world. TAPA goes beyond just delicious food, hosting live DJs and acoustic performers, creating an atmosphere that blends lounge, soul, nu-jazz, and dance-floor favorites.
The Balé Nusa Dua
Jl. Raya Nusa Dua Selatan Jl. Nusa Dua, Benoa, Kec. Kuta Sel., Kabupaten Badung, Bali 80363
Phone: +62 361 775 111
Website
Instagram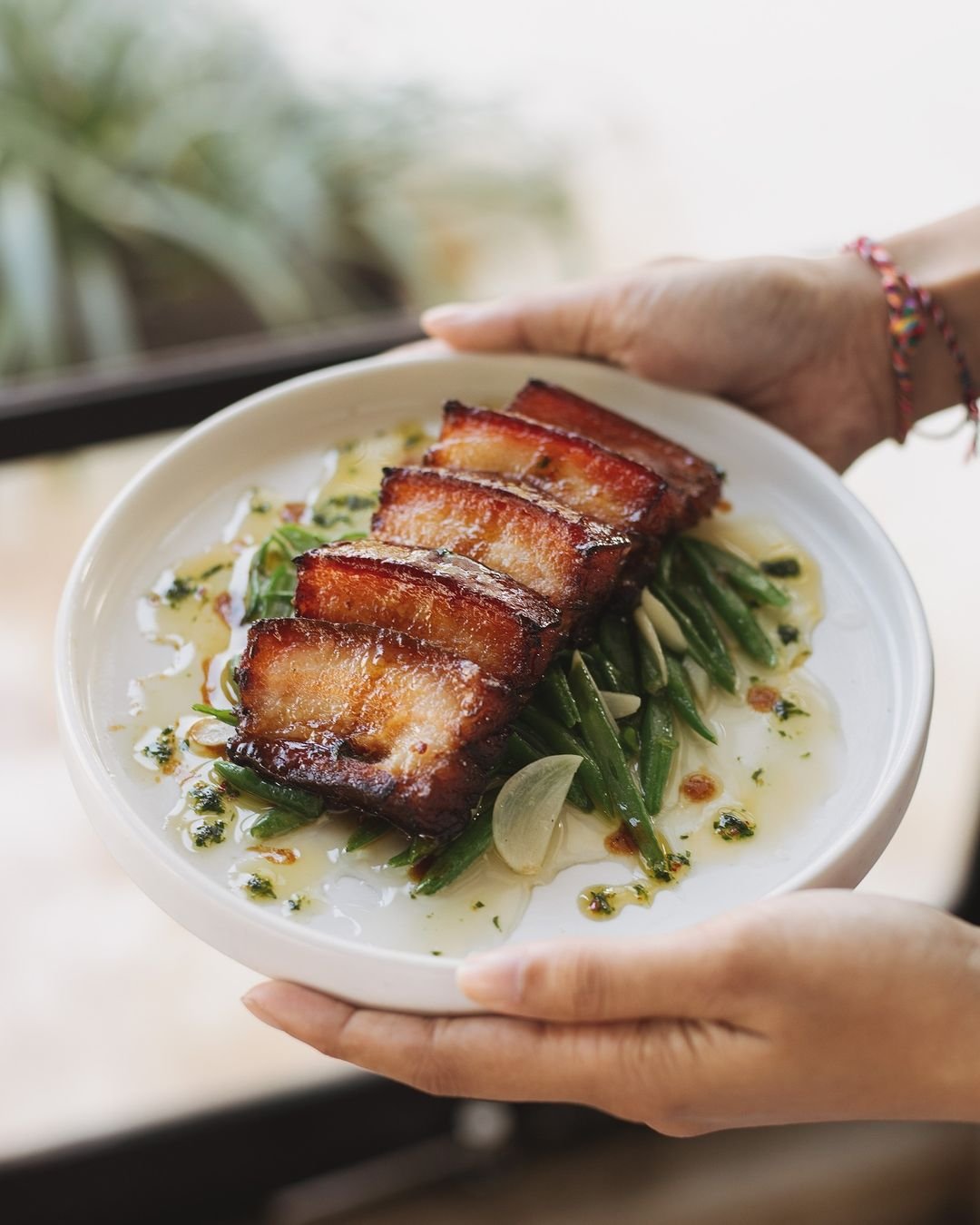 A trendy tapas bar with a lounge concept, Tapas Tapas invites you to unwind and savor every dining moment; drink, eat and have a good time. Discover their beloved culinary delights, including the irresistible coca de probadura, mouthwatering sous vide tonkatsu ribs, flavorful huevos rotos con shorizo, and the exquisite pancetta de cerdo. These Spanish gems with a twist of Japanese and local flavors are a must-try for every visitor. Whether you're looking to relax with a drink, tantalize your taste buds, or simply hang out with friends, Tapas Tapas is the place to be. Join us and experience the perfect blend of flavors, ambiance, and fun. 
Grand Livio Kuta Hotel
Address: Jl. Dewi Sri No.17, Legian, Kec. Kuta, Kabupaten Badung, Bali 80361
Phone: +62 361 846 9700
Instagram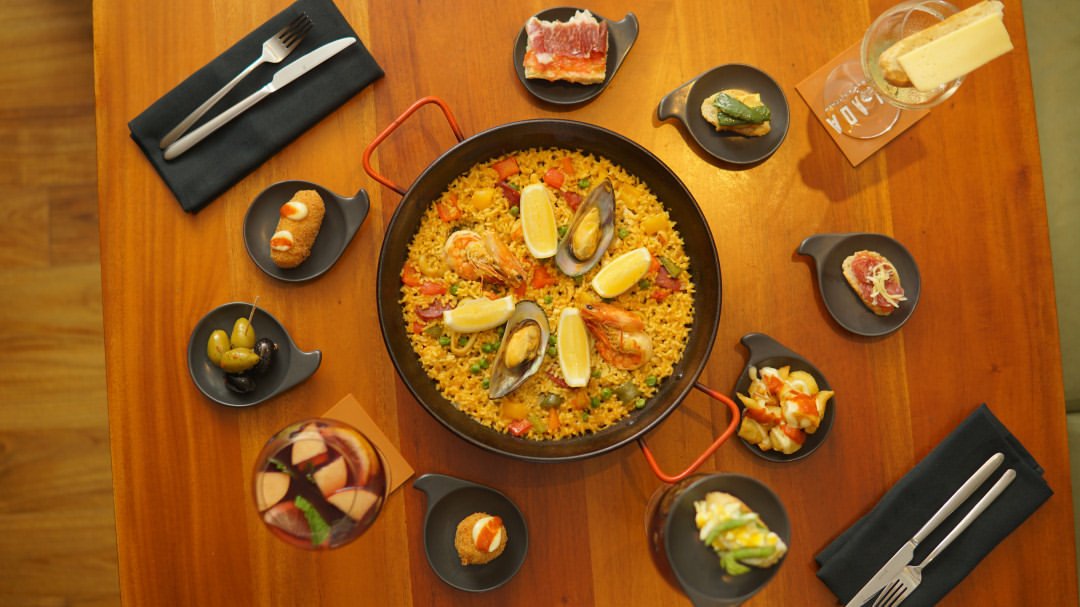 Located within the iconic Westin Nusa Dua Resort, Velada boasts a fun, sporting theme, making it the ultimate destination for both delectable dining and thrilling entertainment. Immerse yourself in the lively ambiance of Velada Tapas Bar & Kitchen, where vibrant live jazz music sets the stage for an unforgettable evening. Indulge in the artistry of skilled bartenders as they craft signature margaritas and refreshing fruit-infused sangrias, perfectly complementing the authentic hot and cold Spanish tapas prepared in the open kitchen. Catch the excitement of major sporting events from around the world on multiple screens, adding an extra layer of excitement to your dining experience. 
The Westin Resort Nusa Dua
Kawasan Pariwisata Nusa Dua, BTDC Lot N-3, Badung Regency, Bali 80363
Phone: +62 811 3995 958
Website