Bali's diverse and mouthwatering culinary scene is a gift that keeps on giving. Amidst the selections of international restaurants from different countries, you can embark on a culinary journey that spans the archipelago of Indonesia. From the bursting flavors of Padang to the eloquent taste of Sundanese cuisine, here's a curated list of the best indigenous restaurants in Bali, each offering a delightful taste of different Indonesian regions.
Best Indigenous Indonesian Restaurants in Bali
Balinese Delights:
Men Weti: A Taste of Bali's Tradition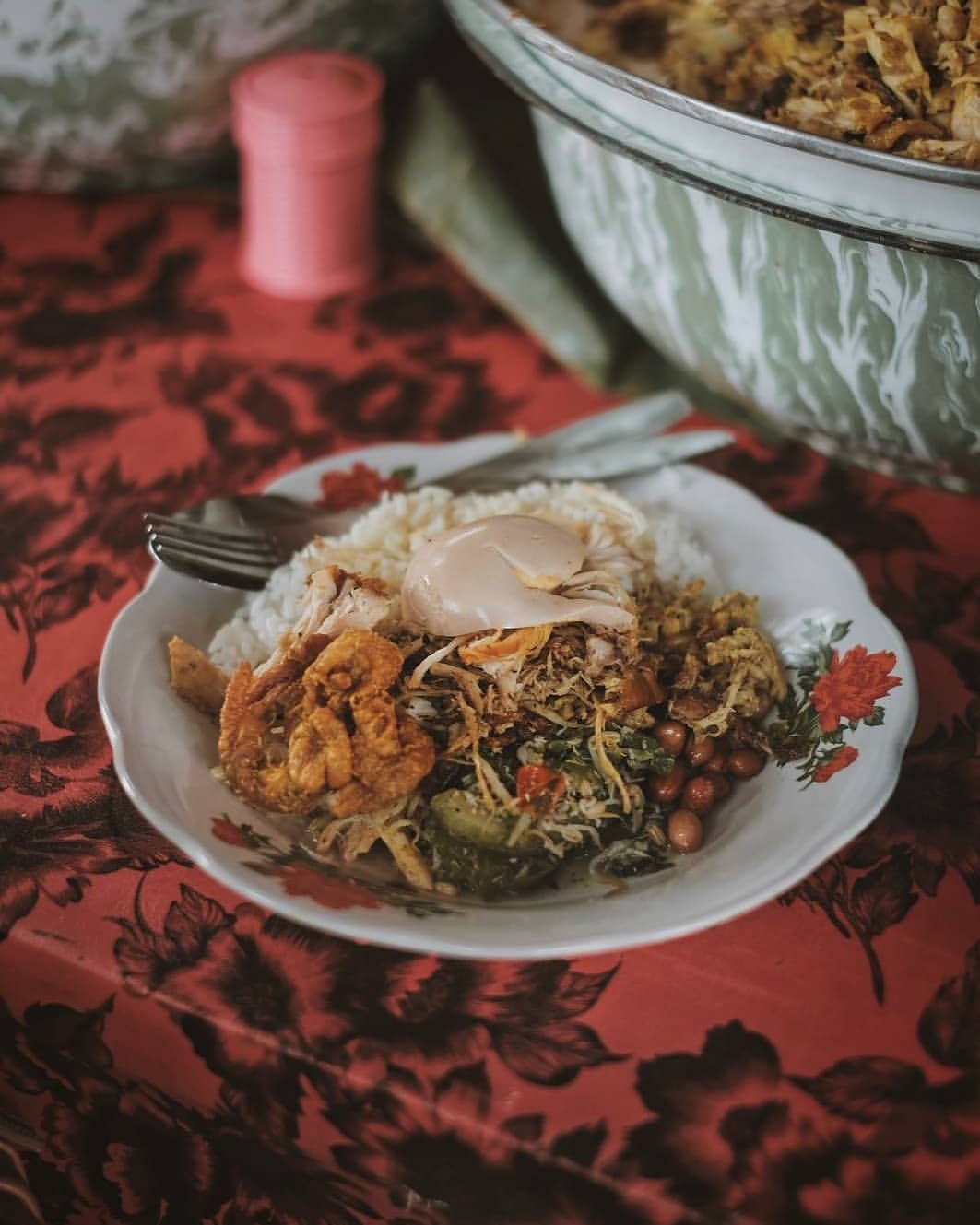 Located at the edge of Segara Sanur Beach, Nasi Bali Men Weti has been a staple since 1976, standing the test of time across generations. This Balinese gem serves up an authentic Nasi Bali that will transport you back in time. Imagine enjoying your breakfast alongside a famous Sanur sunrise. The crispy, savory chicken skin and tantalizing ayam sisit are highlights, best paired with their sambel embe. A must-visit for crispy chicken skin enthusiasts and those seeking a true Balinese experience. Men Weti never opens any branches outside of their Sanur establishment, so we can safely consider it a one-of-a-kind Balinese Nasi Campur delight.
Jl. Segara Ayu, Sanur, Denpasar Selatan, Kota Denpasar, Bali 80227
Phone: +62 812 3899 0448
Instagram
Sate Pan Bingin: Rockin' Porky Sensation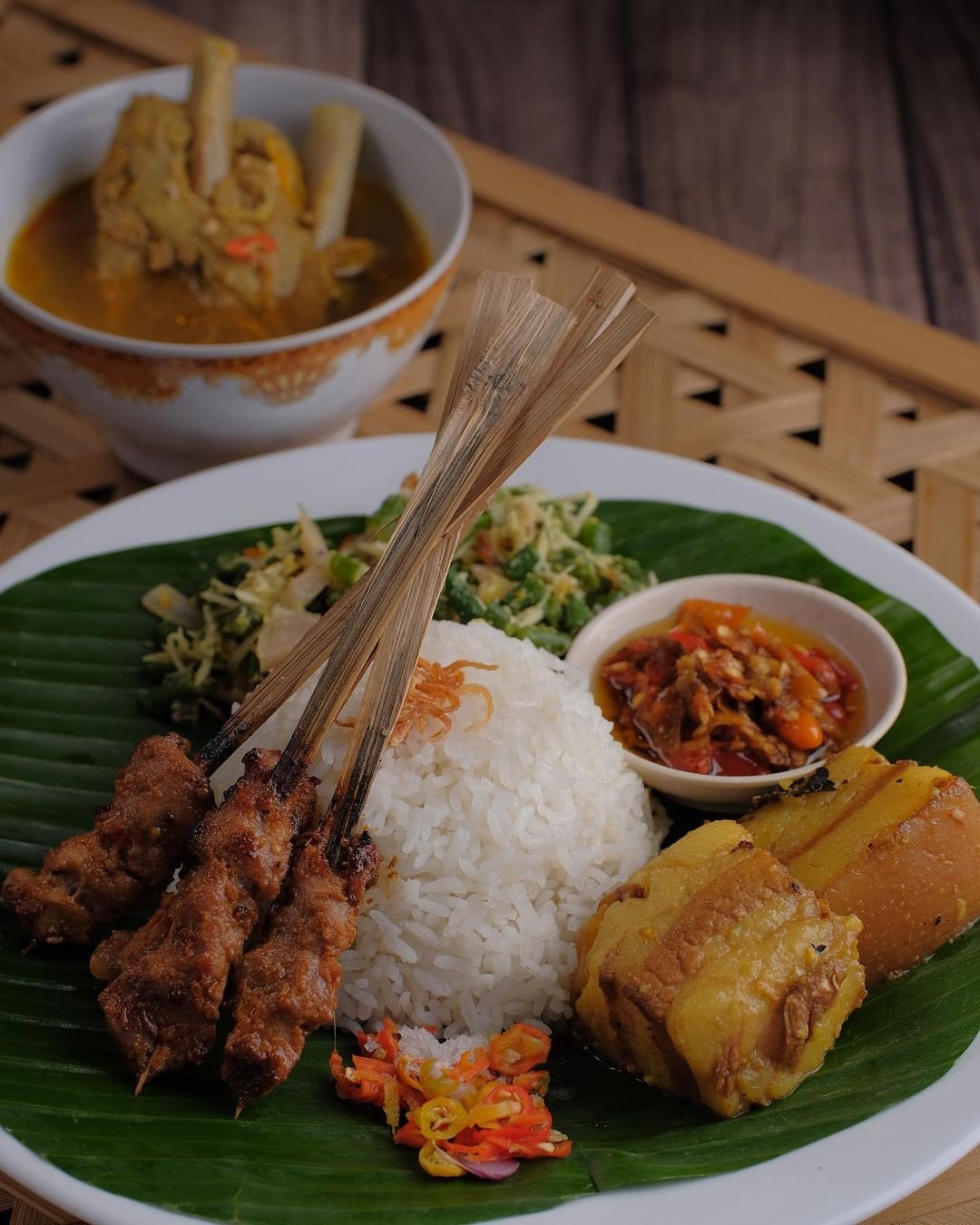 If you're in the mood for mouthwatering Balinese-style pork satay, Sate Pan Bingin is your go-to spot. Originally starting in the Legian area, this brand has expanded across the island. Also derived as 'Punk Bingin' (rumor has it that it was actually initiated by some of Kuta's renowned punk rockers), Their finely grilled satay is a masterpiece, but try also their other pork-based goodness like crispy pork belly and 'be genyol' (tender steamed Balinese-style pork). Get ready for a culinary adventure like no other!
Jl. Raya Padang Luwih No.108, Dalung, Kec. Kuta Utara, Kabupaten Badung, Bali 80361
Phone: +62 857 9293 1665 
Instagram
Warung Igor: Seafood and Soups, Bali-Style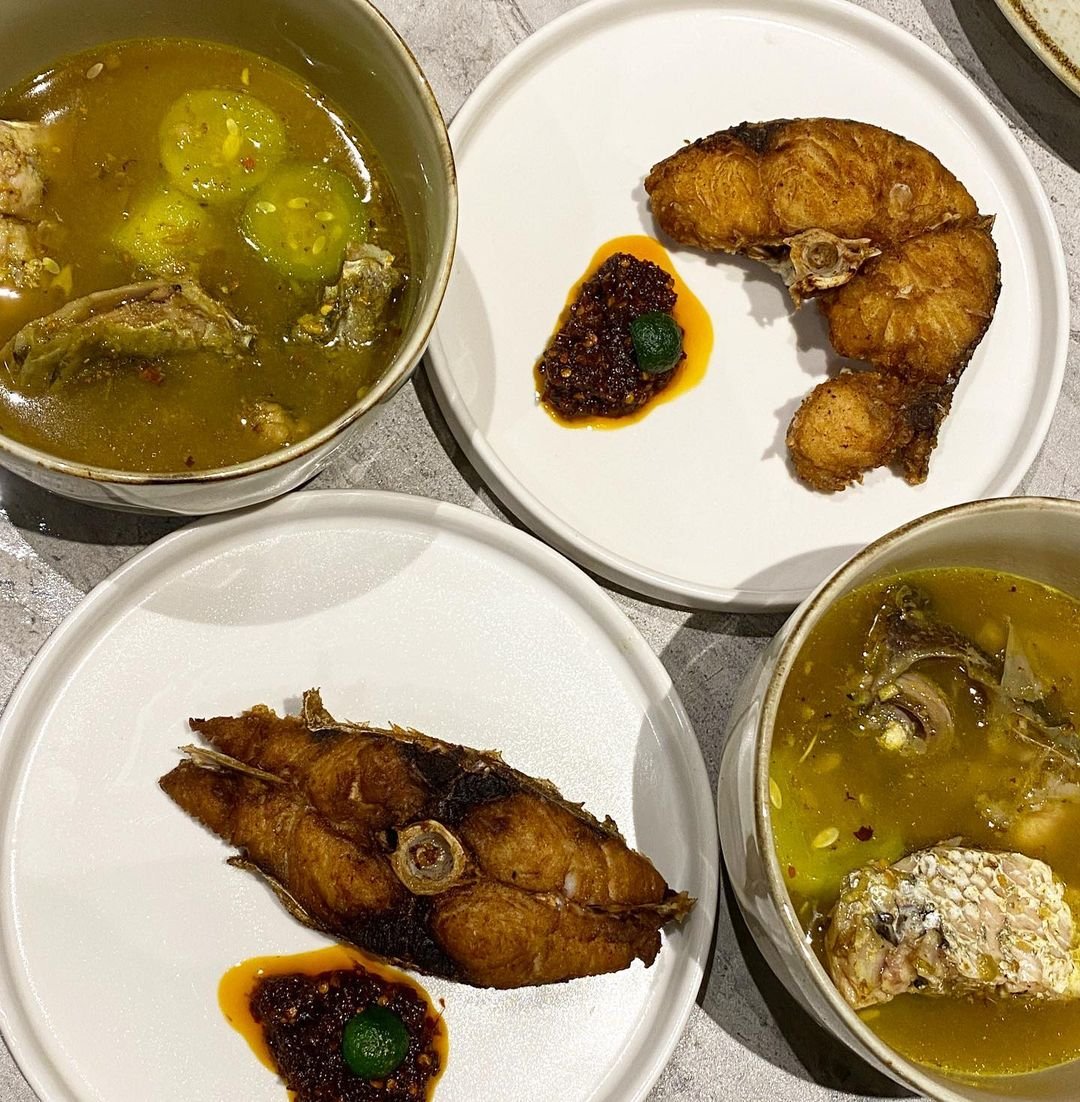 For those craving fish soup or crispy fried fish, Warung IGOR (the acronym for Ikan Goreng Renon) beckons with its fantastic offerings. The menu package includes a hearty portion of fried fish, spicy sambal, and invigorating fish soup. Don't miss the chance to try their crispy corn fritters. Whether you're sharing it with family or friends, Warung Igor promises a delightful culinary experience without breaking the bank.
Jl. Raya Puputan No.40, Dangin Puri Klod, Kec. Denpasar Tim., Kota Denpasar, Bali 80234
Phone: +62 812 4670 5599
Instagram
Padang Flavors:
Natrabu Minang: Padang Perfection in Bali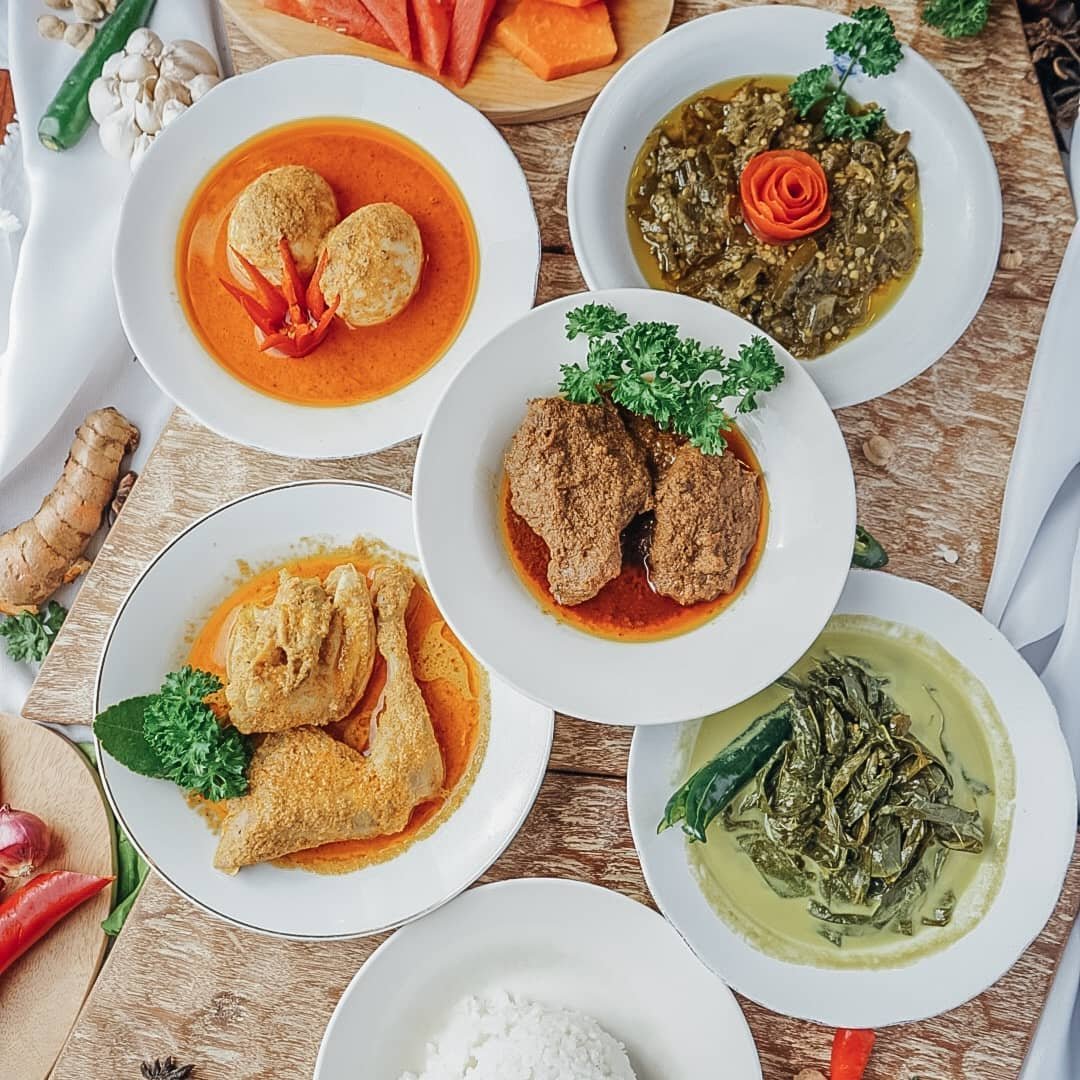 Natrabu Minang Restaurant has been serving authentic Padang cuisine since 1999. Bringing the flavors of West Sumatra to Bali, this restaurant ensures an experience that captures the essence of Minangkabau culture. The decor adds to the ambience, immersing you in the Padang experience. From rendang to sambal goreng udang, Natrabu's menu is a journey through Sumatran flavors.
Jl. Bypass Ngurah Rai No.163, Sanur, Denpasar Selatan, Kota Denpasar, Bali 80228
Phone: +62 361 286 824
Instagram
Simpang Raya: A Taste of West Sumatra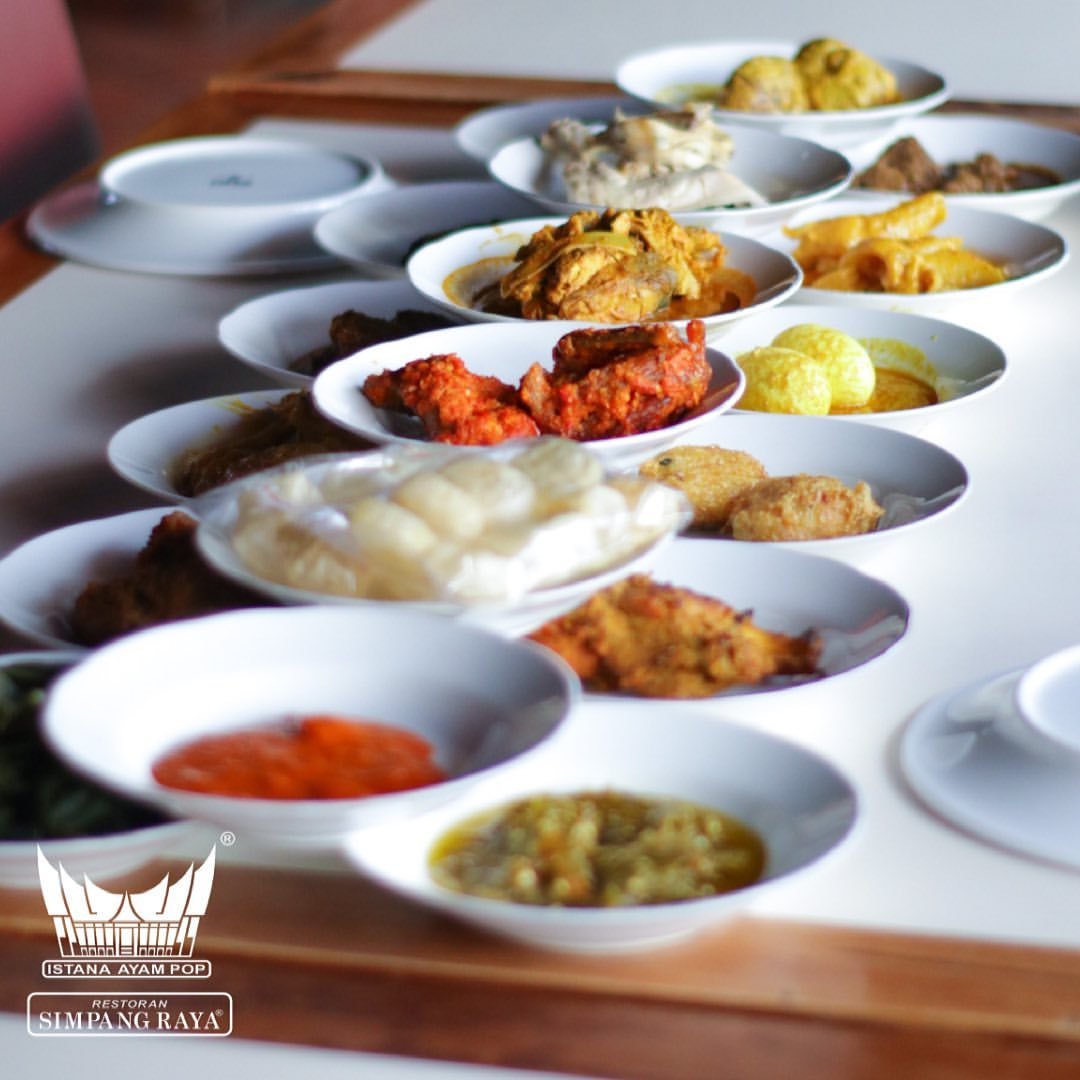 With its multiple branches around Bali, Simpang Raya has become synonymous with quality Padang cuisine. Their rendang, gulai cincang sop iga, and an array of other mouthwatering dishes showcase the richness of West Sumatran flavors. With meticulous architecture and interior design that closely resembling Padang's traditional house, this iconic restaurant is a culinary haven for those seeking a genuine taste of Padang. 
Jl. Sunset Road X No.88, Kuta, Kec. Kuta, Kabupaten Badung, Bali 80361
Phone: +62 812 3676 8035
Instagram
Sederhana: The Iconic Padang Experience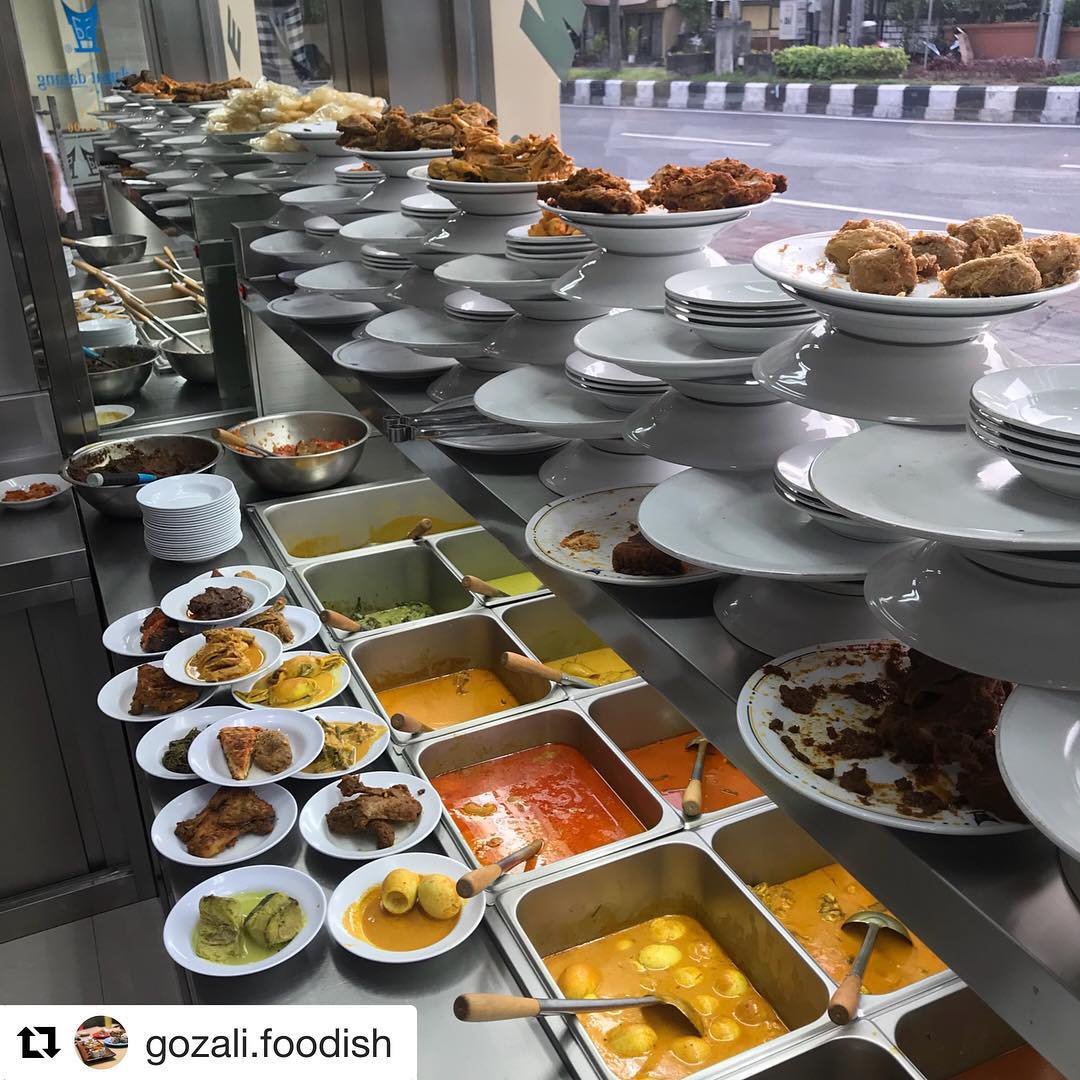 Sederhana is the epitome of authenticity, serving classic Padang dishes in a comfortable, inviting environment. With its extensive range of dishes like rendang daging, gulai kepala kakap, and more, it's a true Padang culinary adventure. The brand's commitment to affordability and quality has made it a household name across Indonesia.
Jl. Bypass Ngurah Rai No.1, Jimbaran, Kec. Kuta, Kabupaten Badung, Bali 80361
Phone: +62 361 446 9237
Sundanese Delicacies:
Bale Udang Mang Engking: Savoring Sunda in Style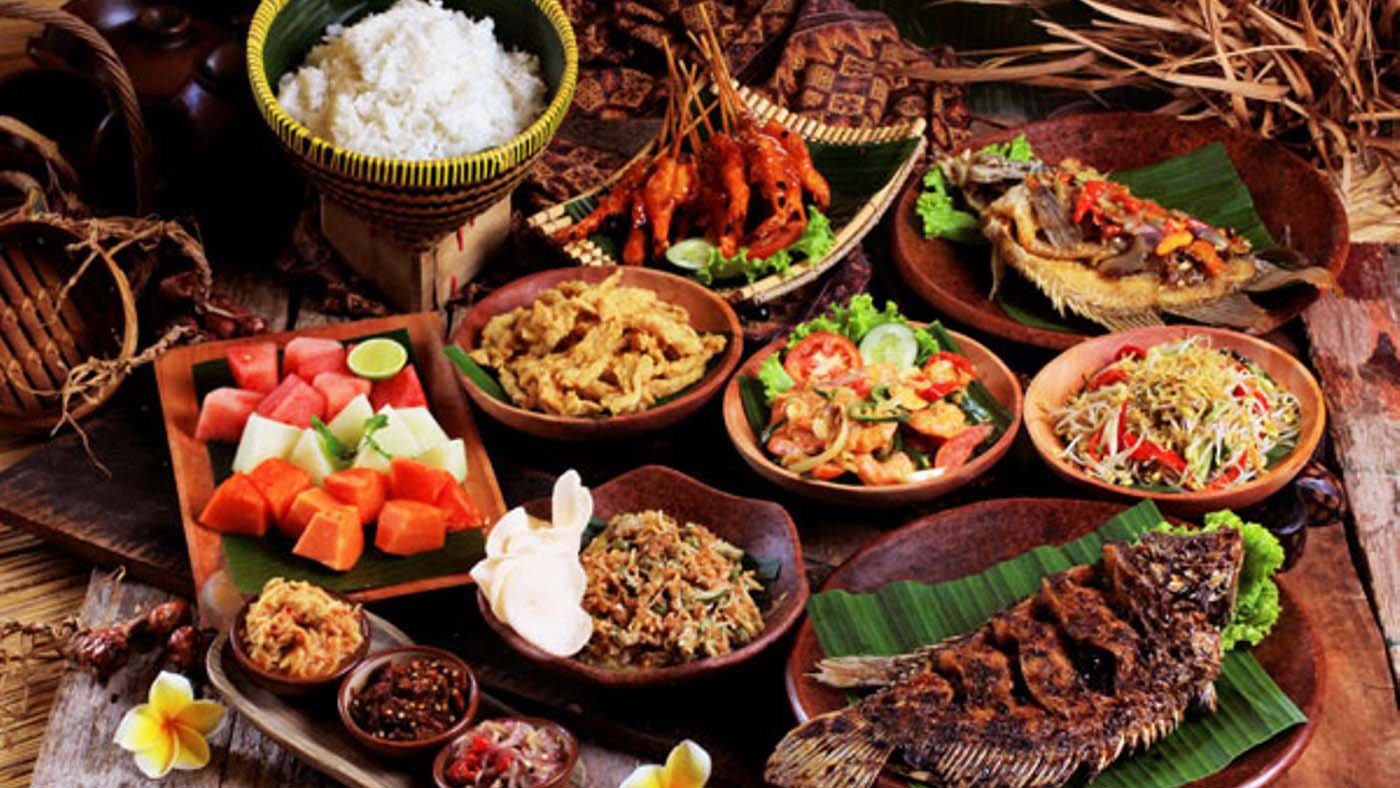 At Bale Udang Mang Engking, you'll find an array of Sundanese specialties that are not only halal but also bursting with flavor. From the iconic udang bakar madu to sate ayam and cumi tepung, every bite celebrates the Sundanese culinary heritage. The traditional saung setting enhances the experience, providing a truly immersive dining encounter. Visit one of their two grand establishments in Bali; at Denpasar and Ubud, respectively.
Jl. Nakula No.88, Pemecutan Klod, Kec. Denpasar Bar., Kota Denpasar, Bali 80119
Phone: +62 817 6780 001
Website
Dapur Abah: Authentic Sundanese Feast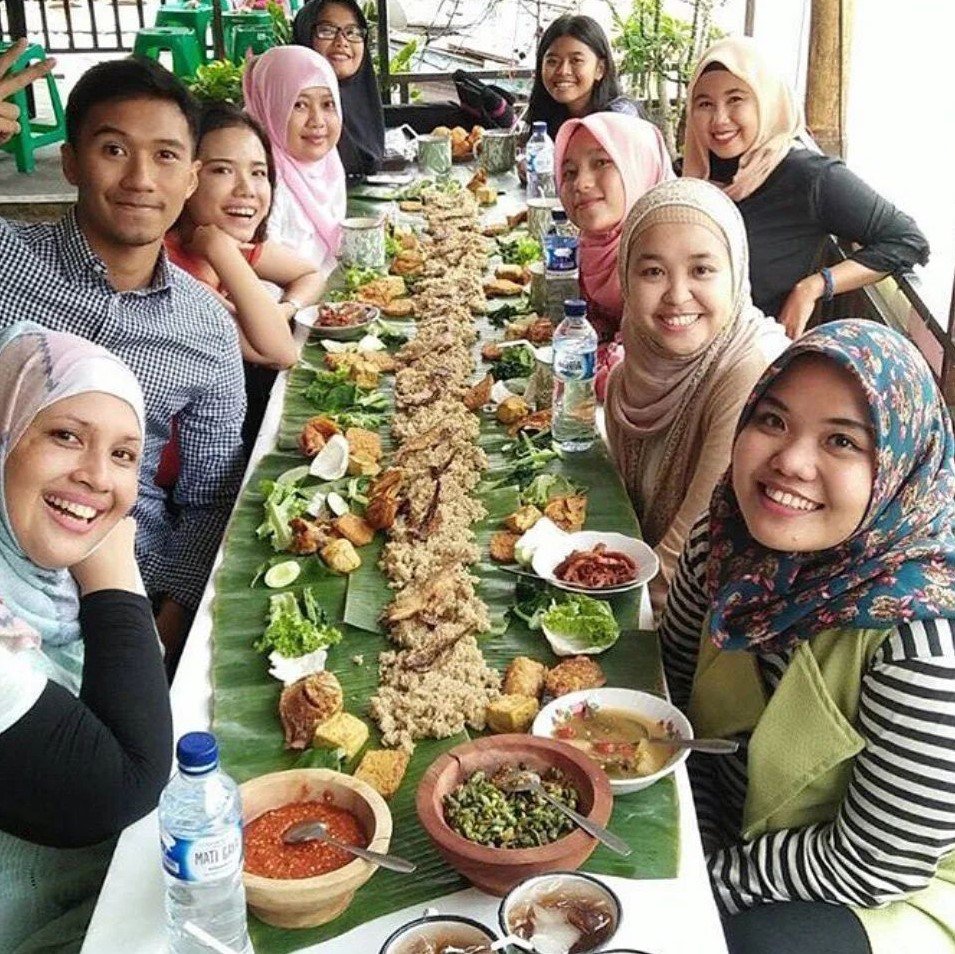 Dapur Abah is a haven for those craving authentic Sundanese cuisine in Bali. With its unforgettable dishes like Pepes Tahu isi Usus Ayam (Steamed tofu filled with chicken intestines) and Nasi Timbel rice, this restaurant perfectly captures the essence of Sundanese flavors. They also serves 'ngabotram' service; a unique traditional dining style where the dishes are placed on top of long banana leaves and savored together. Spread across multiple branches, Dapur Abah is where the taste of Tanah Pasundan comes alive.
Jl. Gatot Subroto VI No.66, Dauh Puri Kaja, Kec. Denpasar Utara, Kota Denpasar, Bali 80231
Phone: +62 822 6808 6733
Instagram
Warung Ampera: A Legacy of Flavor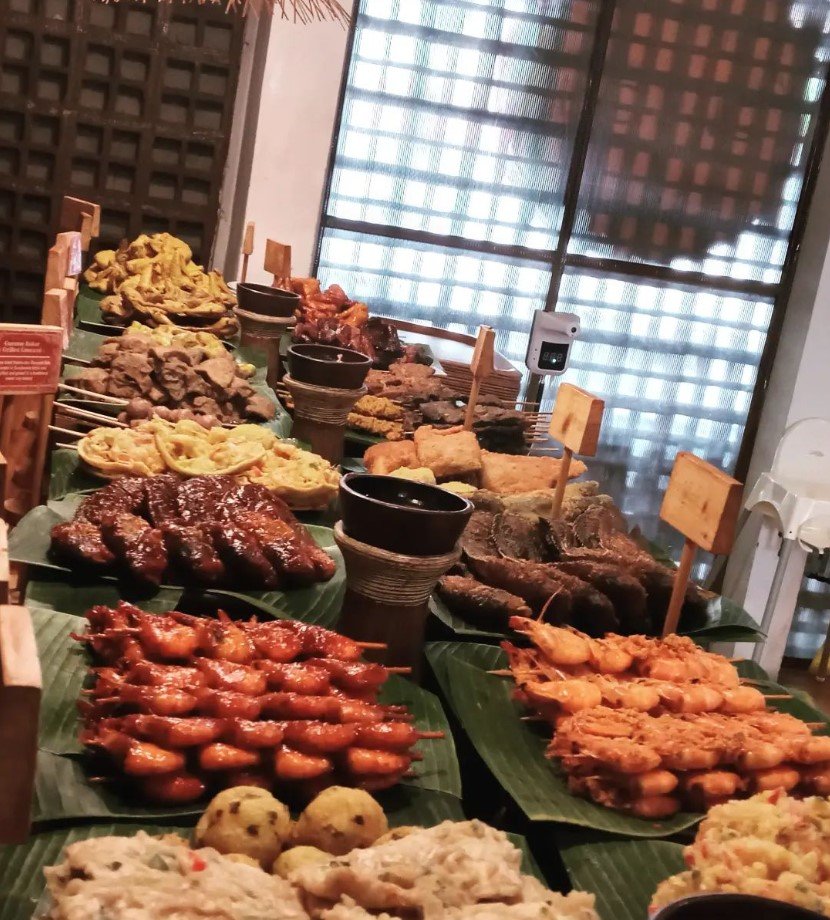 Founded over six decades ago, Warung Ampera has evolved into a culinary institution with a commitment to serving delicious Sundanese fare. Its affordable pricing and quality have drawn patrons to its 80 branches across Indonesia. By offering dishes like Nasi Liwet and Gepuk, Warung Ampera embodies its roots, delivering a cherished communal dining experience favored by Indonesians.
Jl. Teuku Umar No.41, Dauh Puri Klod, Kec. Denpasar Bar., Kota Denpasar, Bali 80113
Instagram