Whether you're planning a wedding, corporate event, private party, or any special celebration in Bali, choosing the right catering service is crucial to ensuring a memorable experience. Here are some of the best catering services in Bali that stand out for their exceptional offerings and professional service
Best Catering Services in Bali
Bali Catering Company: Style, Taste, and Elegance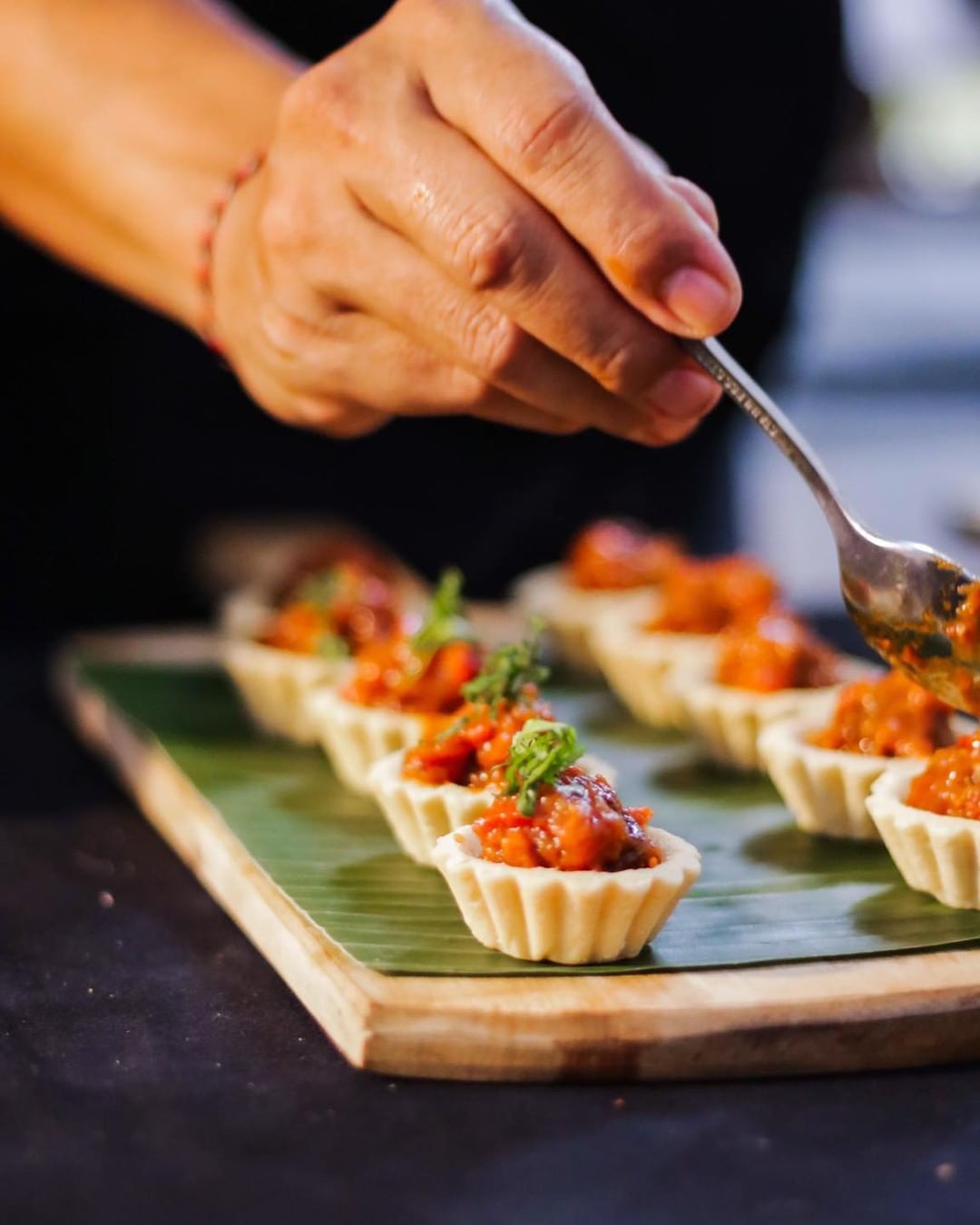 Since 2005, the Bali Catering Company has been creating magical and memorable events for guests of all budgets. With a team experienced in the luxury hotel industry, they provide style, taste, and elegance in their catering services. They offer canapes, stand-up cocktails, 3, 4, or 5-course menus, buffets, BBQ, and Indonesian cuisine. Additionally, they provide pre-event dish-tasting, professional English-speaking staff, and various bar solutions.
Jl. Petitenget No. 45, Seminyak, Kec. Kuta Utara, Kabupaten Badung, Bali 80361
Phone: +62 361 473 7325
Website 
Instagram 

Bali Good Food Catering:  Customizable Options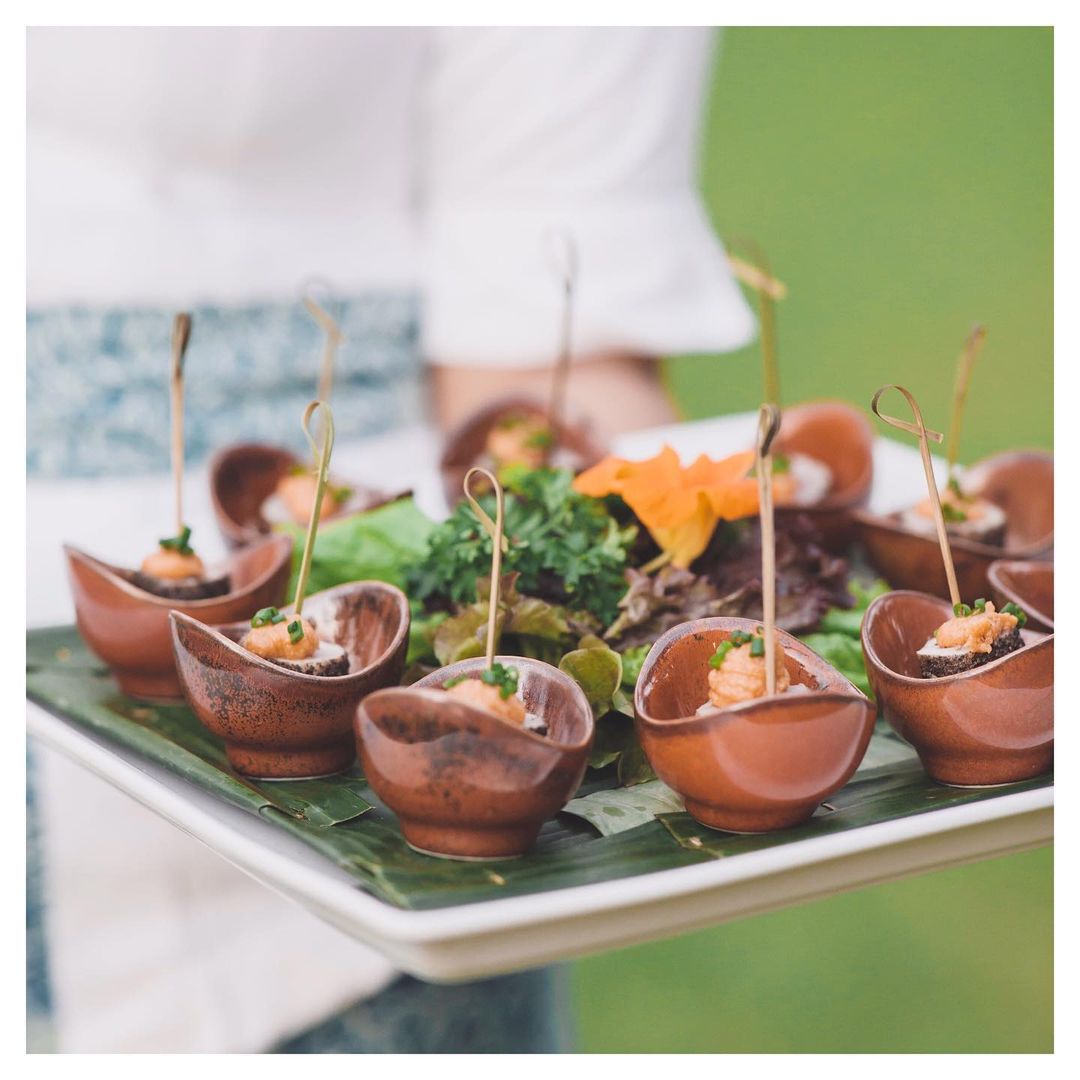 Bali Good Food has built a solid reputation for its delicious food, warm service, and meticulous attention to detail over the past ten years. They specialize in catering for weddings, corporate events, birthdays, and more. They are known for their flexibility, as they work with clients to customize existing packages to meet specific needs.
Jl. Sedap Malam No. 120, Kesiman, Kec. Denpasar Tim., Kota Denpasar, Bali 80237
Phone: +62 361 285 777
Website 
Instagram 

Bali Miracle Catering: Unforgettable Events and Authentic Experiences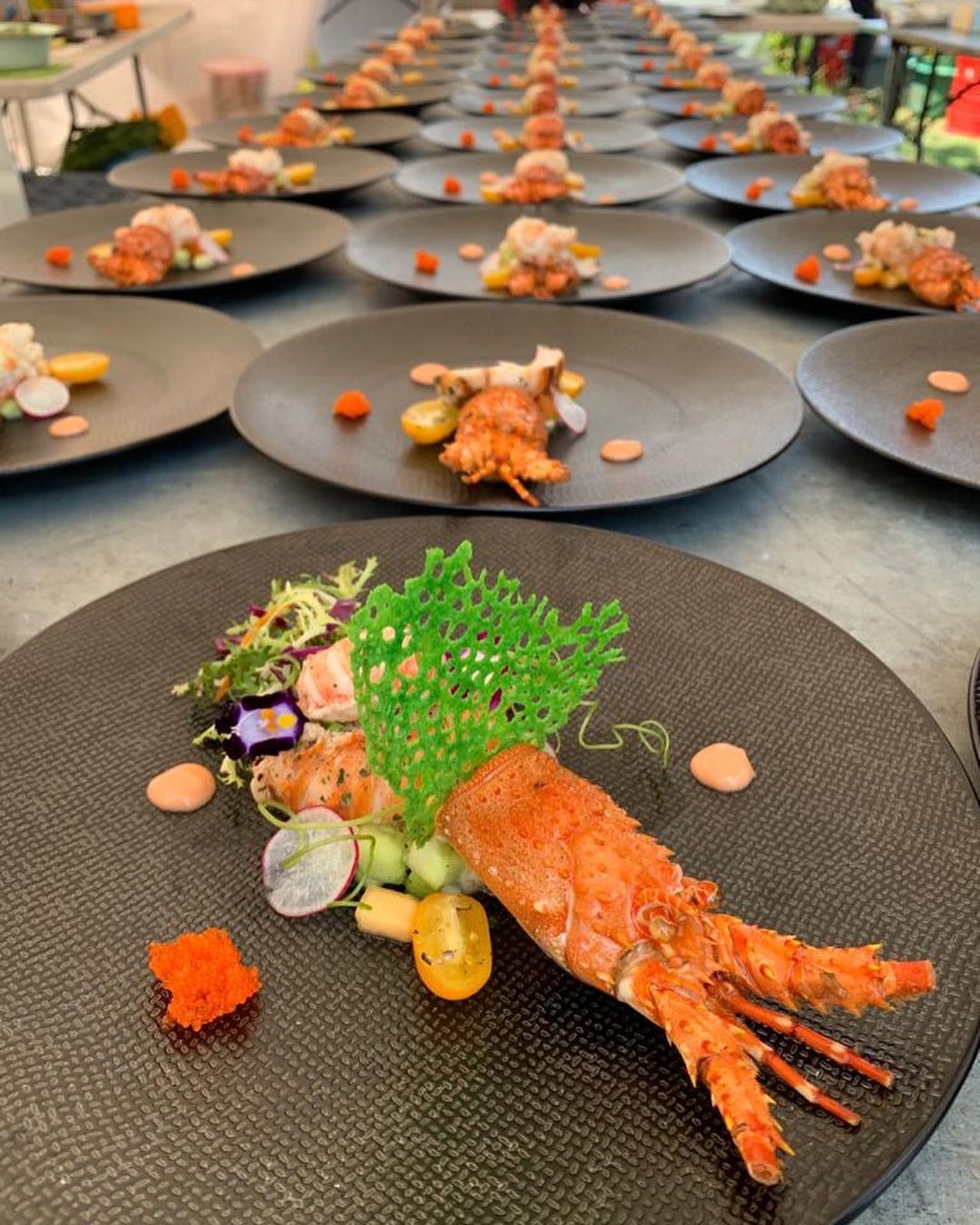 Bali Miracle Catering is known for its passionate chefs, attentive staff, and unforgettable events. They cater to various occasions, including corporate events, weddings, birthday parties, and more. What sets them apart is their unique offerings, such as private chef services, cooking classes, and meal box delivery for an authentic Balinese gourmet experience.
Perumahan Puri Gading, Gg. Bendesa No. 9, Jimbaran, Kec. Kuta Sel., Kabupaten Badung, Bali 80361
Phone: +62 853 3929 7339
Website 
Instagram 

CateringBali.com : Professional, Friendly, and Responsive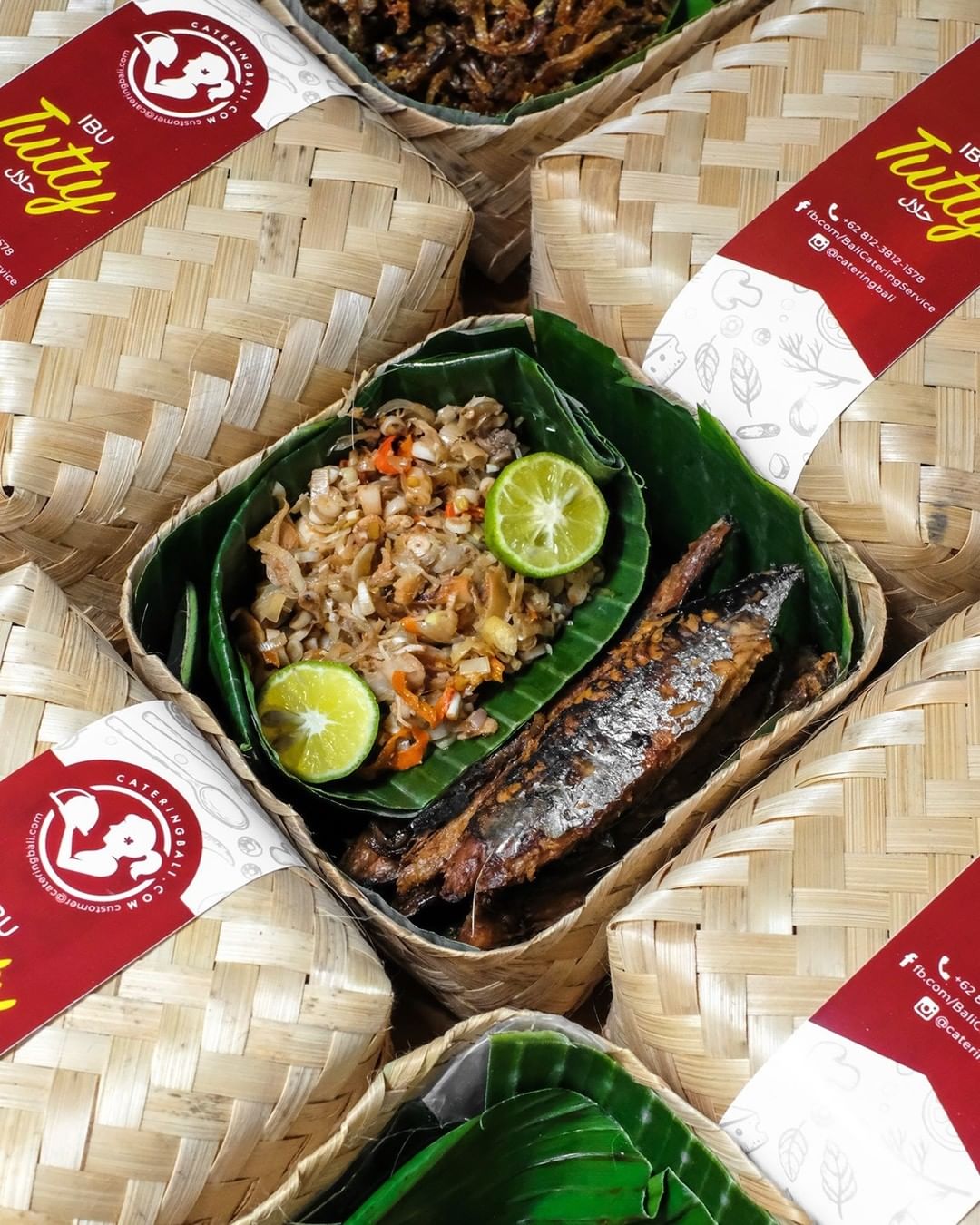 Also known as 'Catering Bu Tutty', Catering Bali is a professional and responsive catering service that can adjust menus according to your budget. Customers praise their fast response, professionalism, and delicious menu choices.
Jl. Akasia V No. 18 U, Sumerta, East Denpasar, Denpasar City, Bali 80235
Phone: +62 821 4567 0077
Website 
Instagram 

Catering Kita (CatKit) Bali: Halal Catering for All Occasions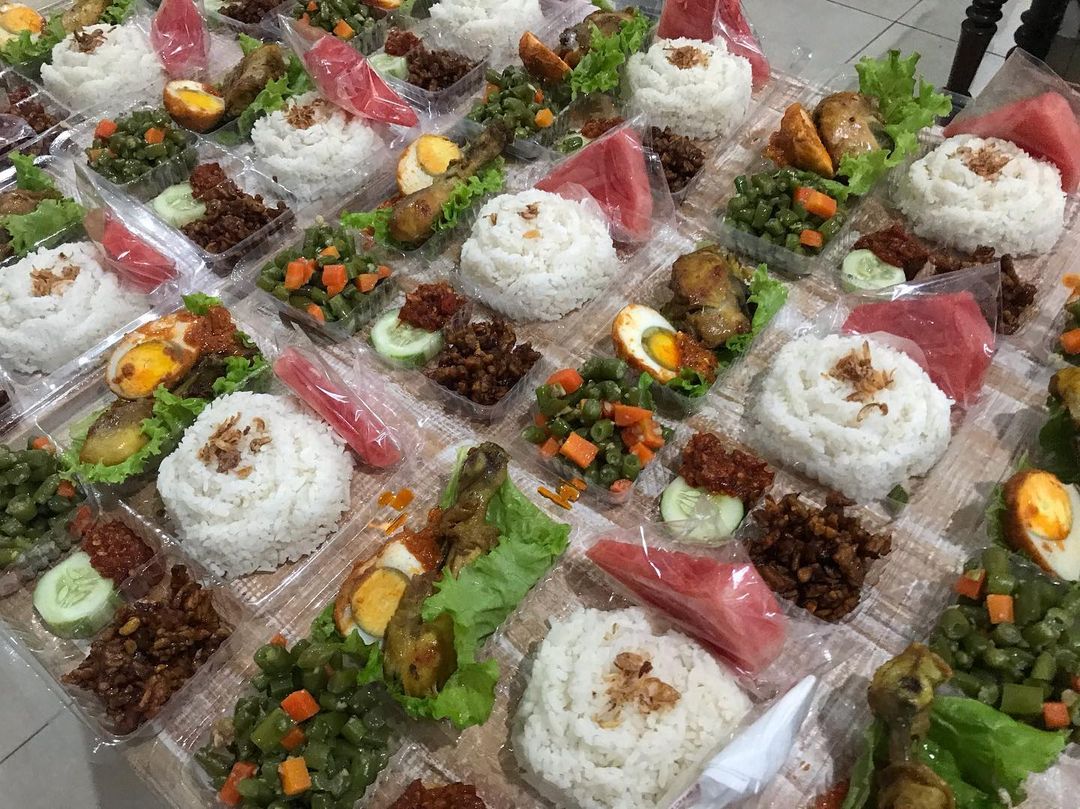 Catering Kita is a Bali-based catering service providing halal food options for various events. Their specialization includes prasmanan, nasi tumpeng, and nasi kontak, and they have the ability to cater to both Indonesian and international menus.
Jl. Suli No. 25, Dangin Puri Kangin, Kec. Denpasar Utara, Kota Denpasar, Bali 80233
Phone: +62 811 3955 503
Website 
Instagram 

Damar Bali Catering: Expertise in Culinary Excellence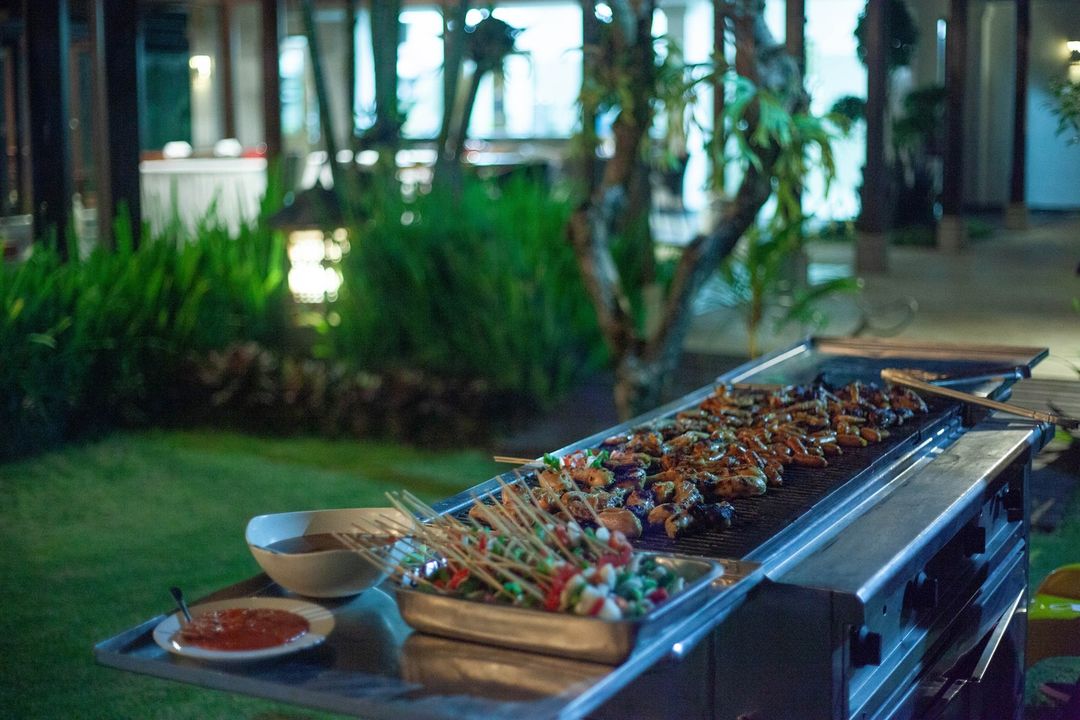 Damar Bali Catering offers a wide range of Nusantara dishes prepared with high-quality and fresh ingredients. They cater to meetings, parties, weddings, and more. They have a strong commitment to cleanliness and hygiene, and they are certified by the Health Department.
Gg. Pipit, Sidakarya, Denpasar Selatan, Kota Denpasar, Bali 80225
Phone: +62 896 8892 2212
Website 
Instagram 

Lumbung Catering: Cater Memorable Event With Fantastic Food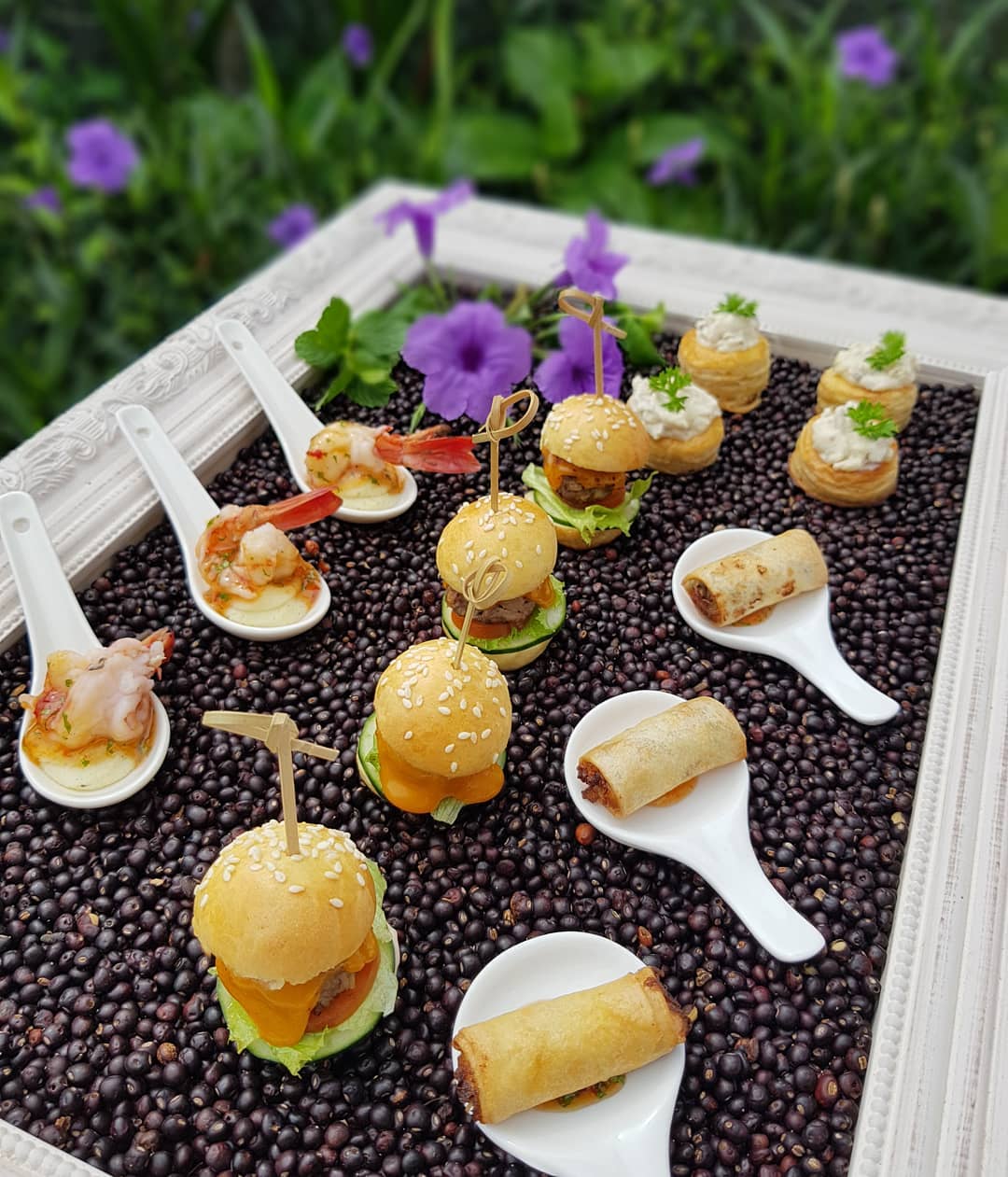 Lumbung Catering focuses on creating memorable events with a homemade touch. They provide a variety of food options for weddings, corporate events, private parties, and other celebrations. What makes them stand out is their ability to customize their services to fit your budget and specific needs.
Gg. IV No. 25D, Dauh Puri Klod, Kec. Denpasar Bar., Kota Denpasar, Bali 80223
Phone: +62 812 3927 7720
Website 
Instagram 

OMA THIA's Concept Catering: Delicious Home Cooking and Professional Service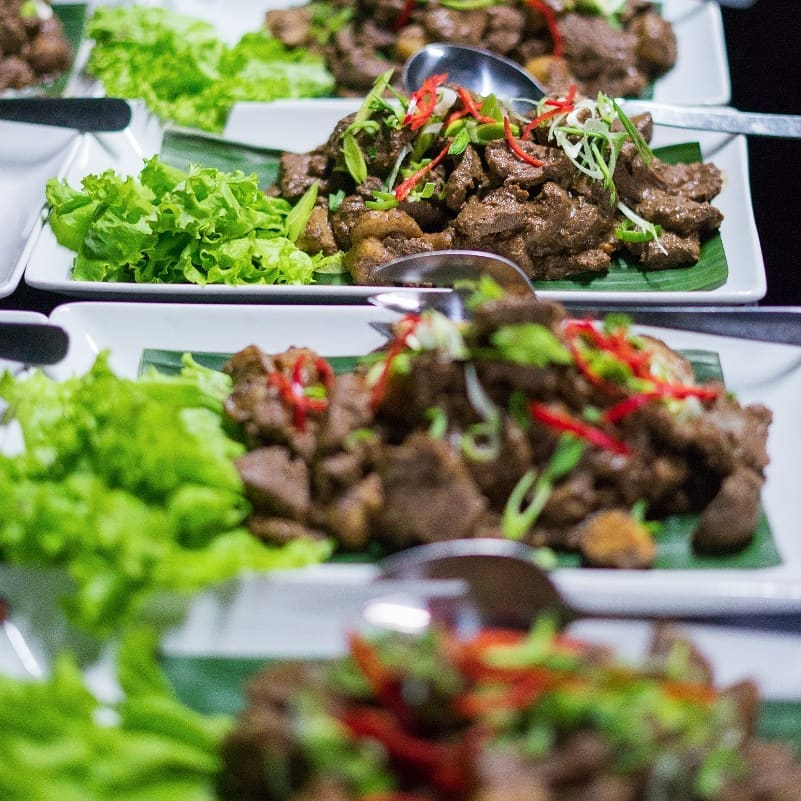 OMA THIA's Catering offers simple and delicious home-cooked catering services for weddings, private functions, and birthday parties. They provide various options, from canapés to barbecues. They work closely with clients to design a menu that suits the occasion and requirements.
Gg. Puri Ratu No. 23, Padangsambian Klod, Kec. Denpasar Bar, Kota Denpasar, Bali 80117
Phone: +62 815 5749 500
Website 
Instagram 

Table d'Or Prime Catering: Premium Service Excellence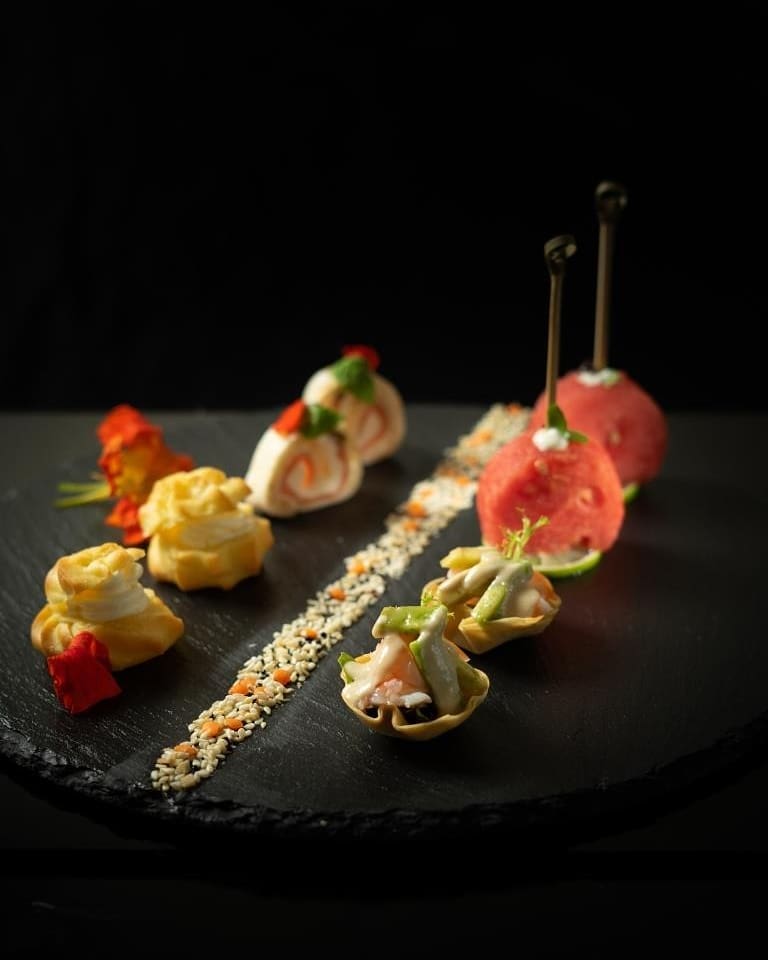 Table d'Or provides international standard cuisine, hospitality, and service for events in Bali. They offer a personalized approach, combining fine dining with beautiful presentation. With over 30 years of event catering experience in Bali, Table d'Or creates stunning and delicious dishes that leave a lasting impression.
Jl. Pengubengan Kauh, Kerobokan Kelod, Kec. Kuta Utara, Kabupaten Badung, Bali 80361
Phone: +62 821 4492 8410
Website 
Instagram