As a global holiday destination, Bali is renowned for its fantastic range of restaurants, offering delicious cuisines from around the world. One of the up and rising cuisine in the island's foodie scene is Middle Eastern. Known for its rich and vibrant culture, Middle Eastern or Arabic dishes provide an enticing variety of delightful dishes made from signature spices. Here we take you on a journey to discover some of the best Middle Eastern / Arabic eateries around Bali.
Discovering the Flavors of the Middle East in Bali: The Ultimate Restaurant Guide
Al Jazeerah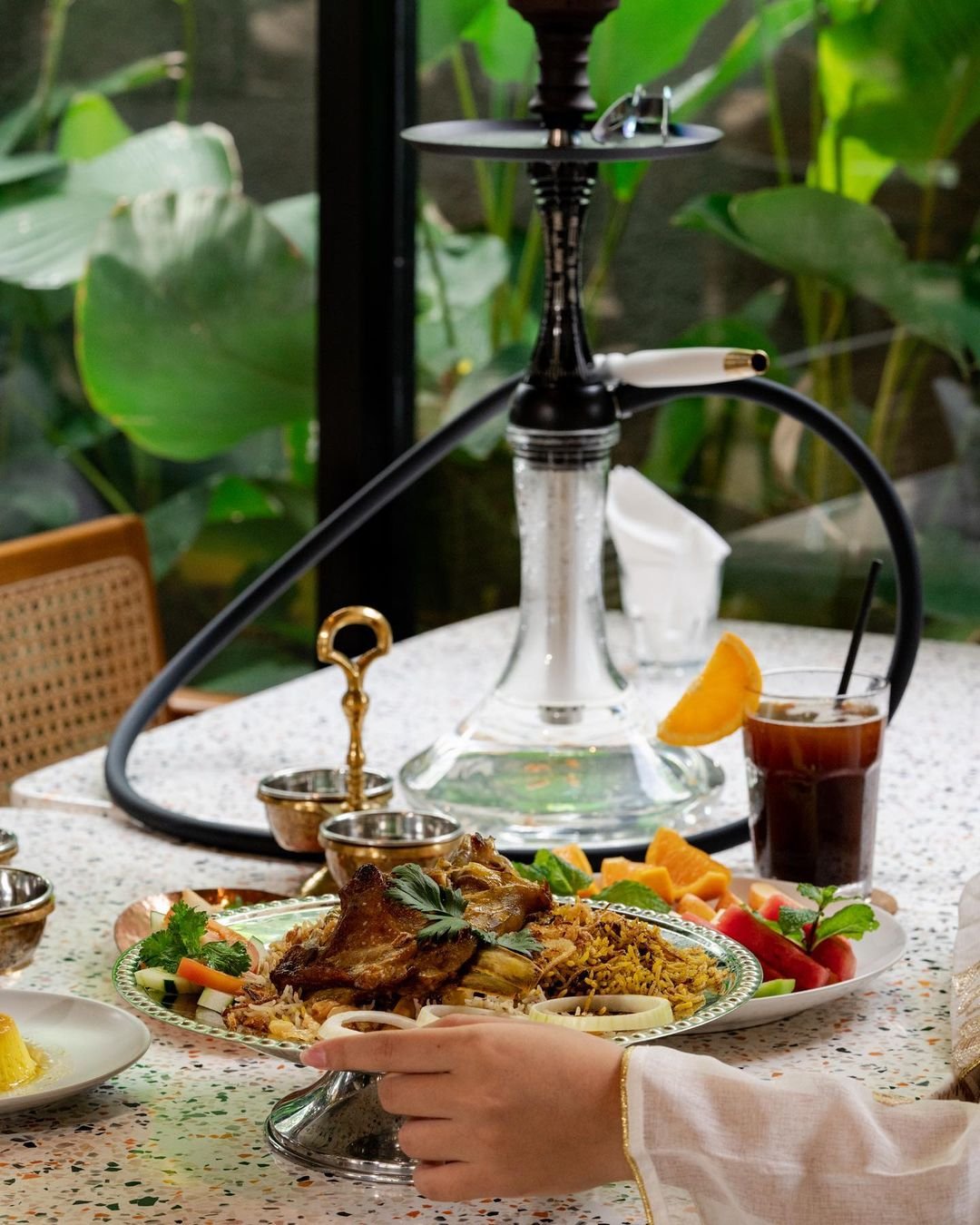 The latest addition to Bali's vibrant dining scene, Al Jazeerah Signature opens and offers an authentic Middle Eastern dining experience. Helmed by Chef Fadi Hakim, a Lebanese-born who has led culinary programs at luxury hotels across the Middle East and latest as Executive Chef for Royal Court Bahrain, Al Jazeerah Signature Bali's menu features quintessential Middle Eastern dishes that the region is known for. Its collection of rice specialties from different regions of the Middle East also caters to diverse palates, from the choice of lamb or chicken to the choice of rice from Yemeni's mandhi, or biryani and kabsah. To complement the restaurant's Middle Eastern authentic cuisines, Al Jazeerah Signature Bali also offers a premium shisha collection with flavorful infusions.
Jl. Sunset Road, Seminyak, Bali
Phone: +62 816 863 001
Instagram
Falafel Temple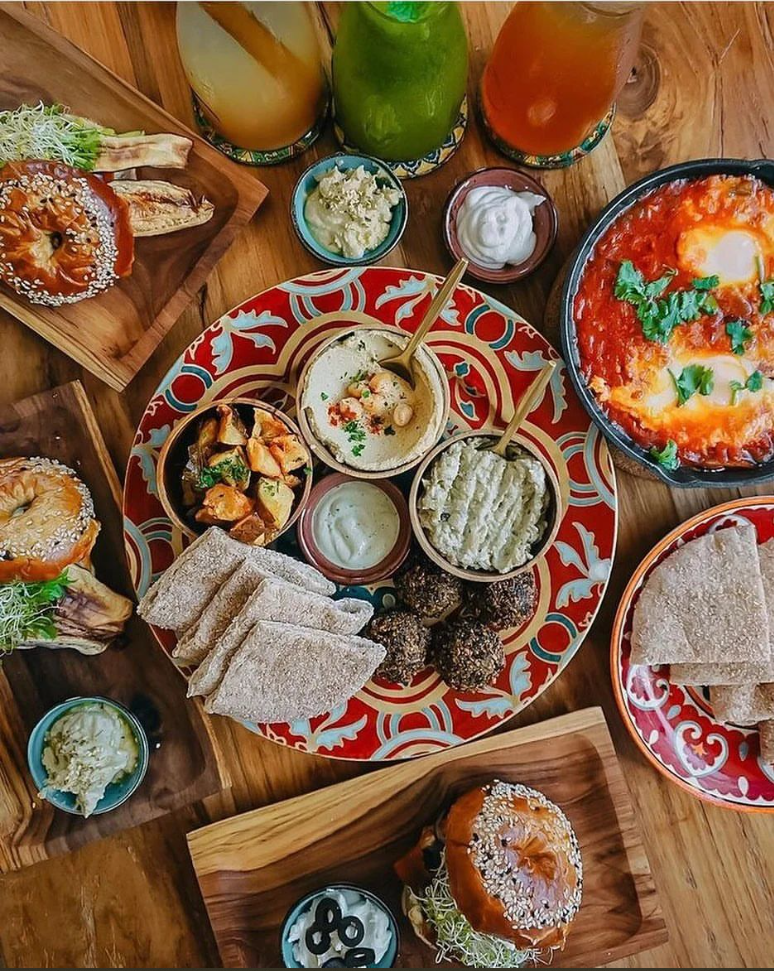 Situated at Canggu's trendy area of Berawa, Falafel Temple is ready to bring the authentic home-cooked Middle Eastern cuisine to Bali. Inspired by the iconic flavor of Morocco, Turkey and Egypt respectively, the restaurant menu combines traditional spices with freshest locally-sourced ingredients from finest producers around the island. Stop by during your lunch or dinner and taste some of their favorites; from the delicioys plant-based Mezze Platter, signature Pita Pocket, extensive list of fine wine, and of course, fragrant and soothing selections of flavorsome shisha.
Jl. Pantai Berawa No.35, Tibubeneng, Kec. Kuta Utara, Kabupaten Badung, Bali 80361
Phone: +62 811 967 979
Instagram
İstanbul Meze Kebab House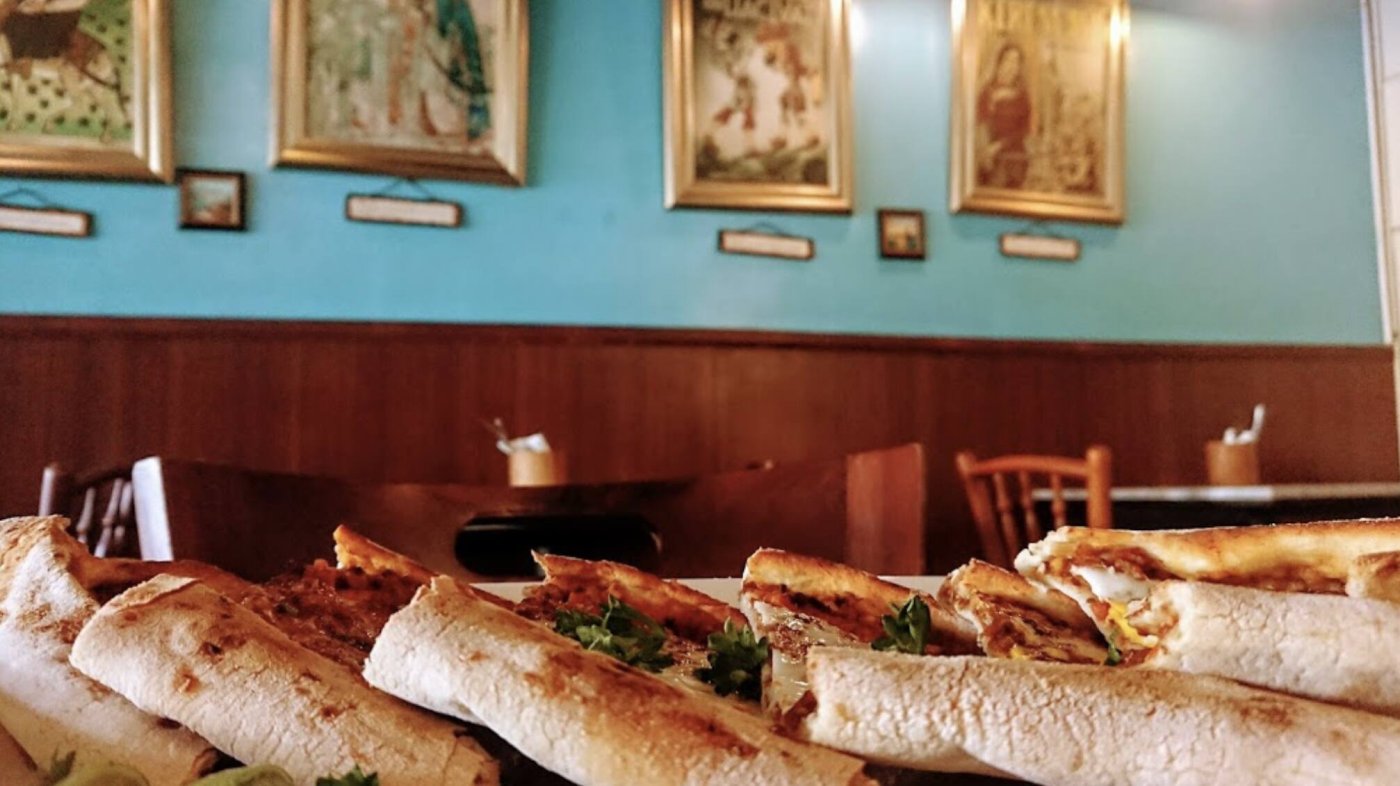 Another small yet cozy eatery serving fine Middle Eastern food, Istanbul Meze Kebab House is a definitely must-visit place for your memorable dine. They have fantastic selections of dishes to offer; starting from fresh Mezes that change daily, followed by wide arrays of kebabs variant as the main course. Vegetarians would be happy to try their delicious vegetable kebabs, and meat lovers would surely enjoy their tender lamb, fish and chicken kebabs. The restaurant also serves other varieties of food, including wood oven baked bread, dried chili and tomato paste, humus, pickled chillies and spices. For the drinks, they do not serve alcohol, but guests are more than welcome to bring their own with a fair corkage fee charge. Try their signature chilled homemade lemonade to cool off on a humid day. They boast cozy indoor and outdoor dining space, with the outside sitting area specially designed for shisha lovers.
    
Jalan Sunset Road No. 30, Kerobokan Kelod, North Kuta, Badung, Bali 80361, Indonesia
Phone: +62 361 934 0025
Instagram
The Lebanesian Warung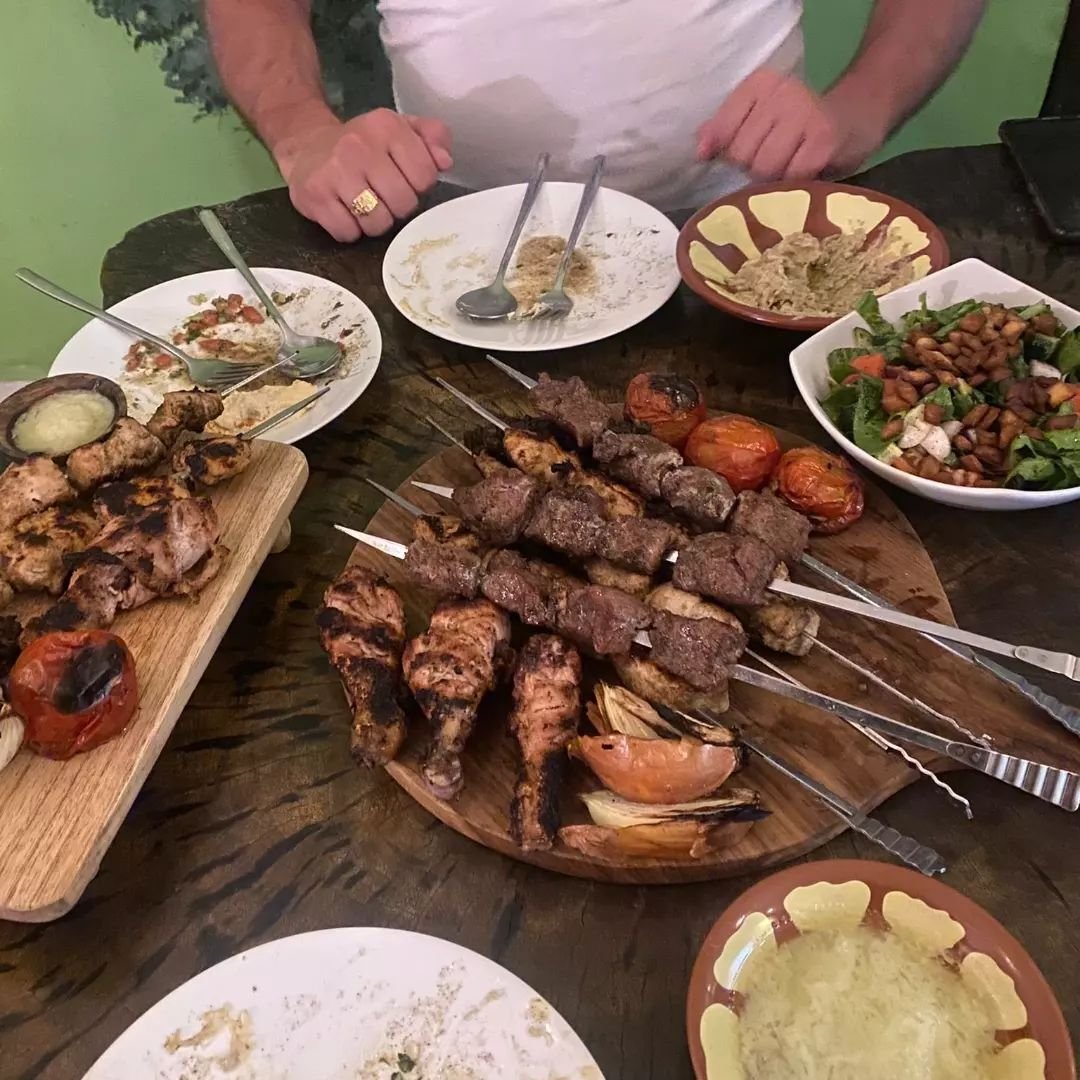 A small stall with big flavor ('Warung' means 'small stall' in Bahasa Indonesia), The Lebanesian Warung brings the beauty of Lebanese cuisine to the tranquil vibe of Sanur. The restaurant is run by a couple, Charbel and Kitty. Charbel is a native Northern Lebanon, and Kitty from Jakarta. They both decided to reside in Bali from summer 2018 with their two babies. Now, The Lebanesian Warung has become one of the must-try Middle East eateries in Bali. Here, you can find the fine rendition of Lebanese dishes, from falafels, tabbouleh, to fattoush, all with reasonable prices. It is truly a place worth visiting to cater your crave of quality Middle Eastern goodness.
Lebanesian Warung, Jl. Kutat Lestari No.98B, Sanur, Denpasar Selatan, Denpasar City, Bali 80227
Phone: +62 819 3102 8480
Website
Instagram
Sababa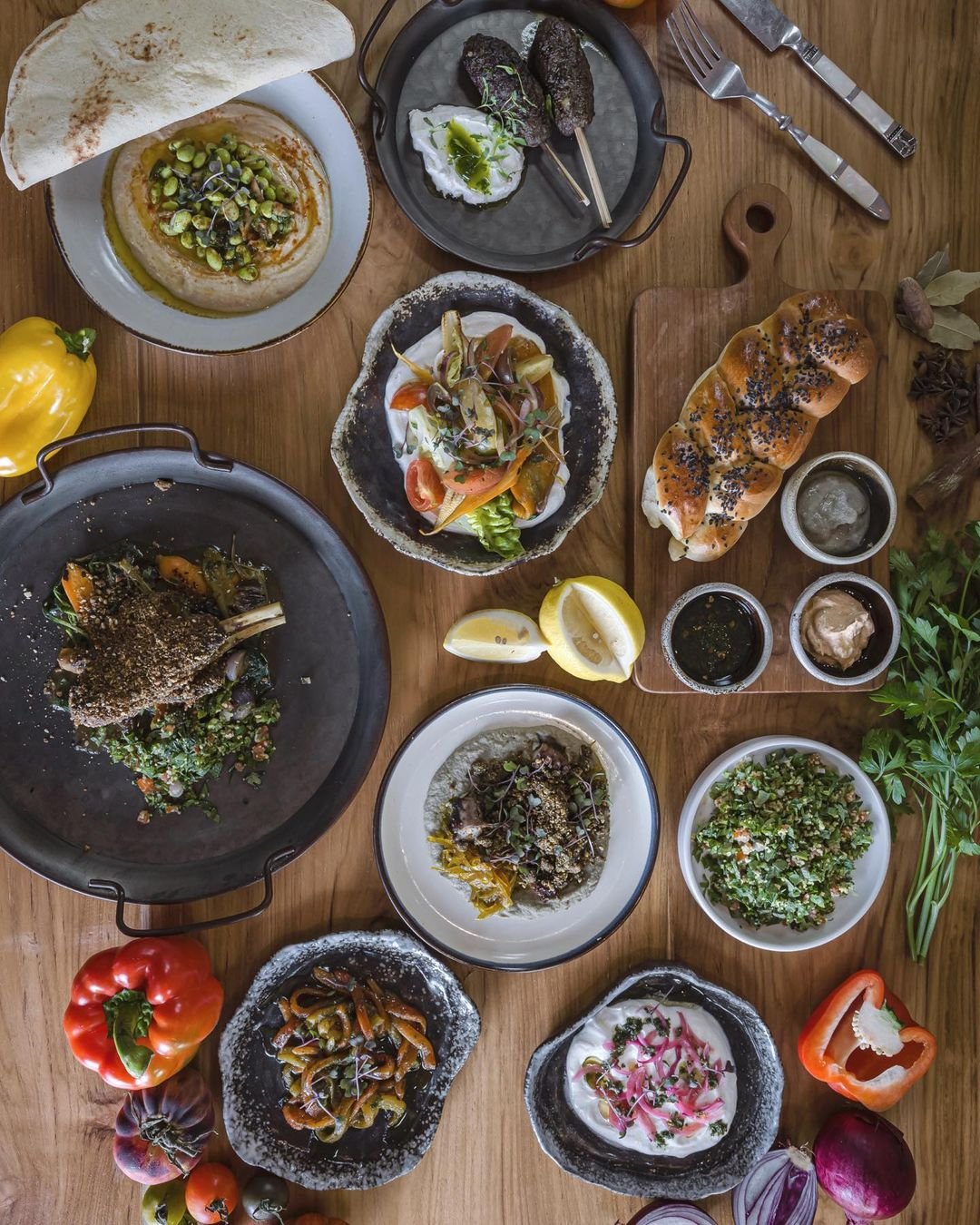 Born from a bustling market in the Middle East, Sababa is a vibrant restaurant located in Berawa beach at the heart of Canggu. The restaurant name was taken from Arabic words 'Tzababa', which literally means 'awesome, great', and also Hebrew slang for "great, cool'. Like its namesake, Sababa's food has its roots in both Jewish and Arab cuisine, personifying the true melting pot that is the Mediterranean region. Tantalize your taste buds with the restaurant's signature Levantine grilled meats, iconic chicken shawarma, range of delicious mezze such as our homemade labneh, along with a selection of classic and signature cocktails.  Sababa also introduces the unique 'Aba Sababa' sharing concept menus perfect to cater large groups of friends and families.
Jl. Pantai Berawa, Tibubeneng, Kec. Kuta Utara, Berawa, Bali 80361
Phone: +62 811 3891 221
Website
Instagram
Tagine Bali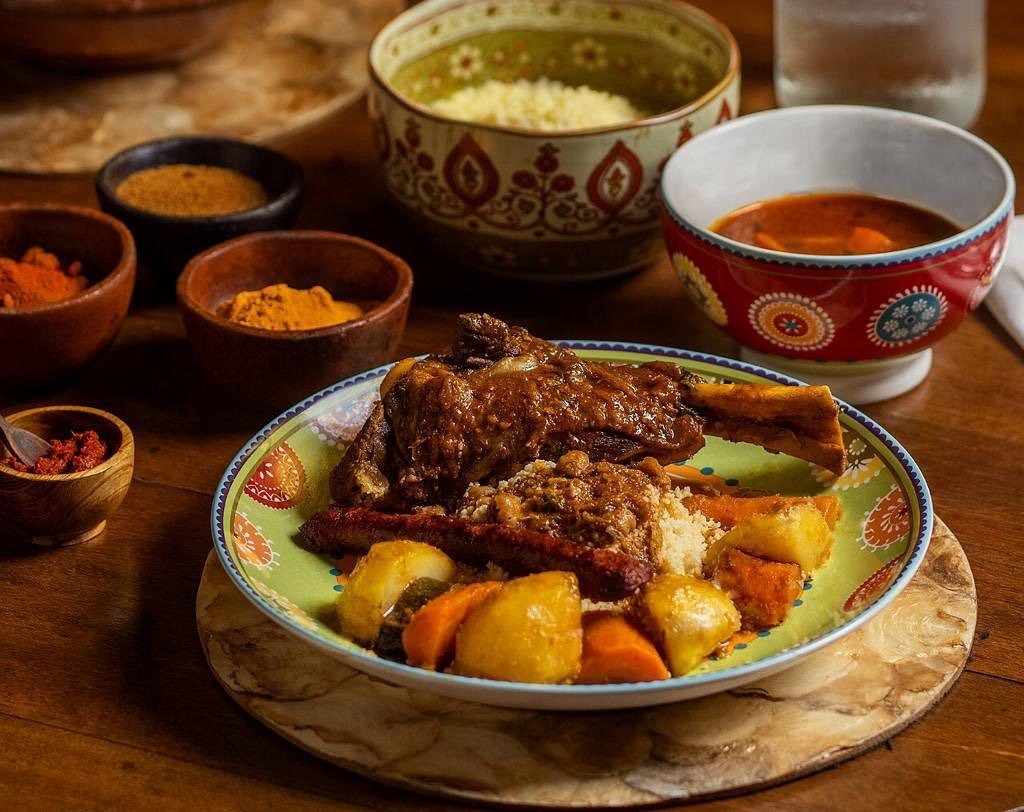 A unique restaurant serving traditional Moroccan food with authentic taste, Tagine Bali is one of the most sought-out Middle Eastern restaurants in Bali. The food is meticulously prepared with intricate cooking methods in a traditional pot to get the best taste of the good spice and ingredients combination. 'Tagine' is a type of traditional Moroccan bowl used to serve a variety of meals. The interior of Tagine was made resembling a Moroccan desert tent, with authentic music in the background for a more immersive 'Moroccan dining' vibe. The choice of food is rather limited, but the quality and taste of each dish is magnificent. The slow cooked lamb is tender and melts in your mouth like butter, and the home made lamb sausages are spicy and very tasty. 
Jl. Mertanadi No.39, Kerobokan Kelod, Kec. Kuta Utara, Kabupaten Badung, Bali 80361
Phone: +62 878 8938 4180
Instagram
Zali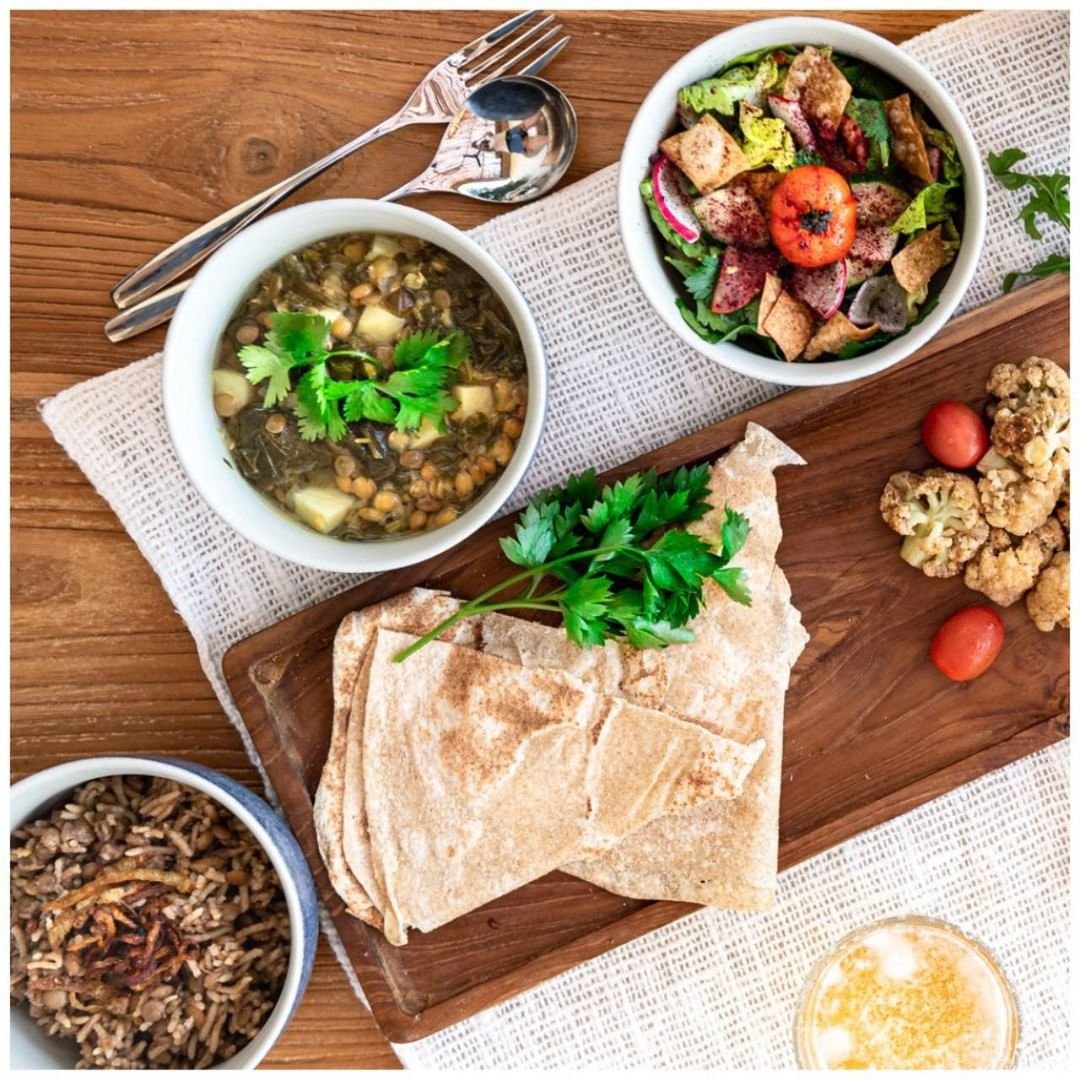 One of Bali's latest 'brunch spots on the block', Zali became one of the destinations for food enthusiasts thanks to its exceptional fare, attentive service, laid-back atmosphere, and authentic Lebanese flavor. Located in the bustling neighborhood of Pantai Pererenan, Zali is a restaurant that perfectly embodies the essence of Lebanese cuisine in Bali, offering an impressive selection of dishes that highlight the country's unique flavors and ingredients. From savory mezze platters brimming with hummus, baba ghanoush, and falafel, to hearty entrees like shawarma and kafta, there is something to satisfy every appetite. What's more, the restaurant is mindful to the needs of its diners; with a range of healthy, vegetarian, and gluten-free options that make it more convenient for everyone to enjoy the exotic flavors of Lebanon.
Jl. Pantai Pererenan No.152, Pererenan, Kec. Mengwi, Kabupaten Badung, Bali 80351
Phone: +62 812 3900 3100
Website
Instagram