Bali's vibrant culinary scene is getting richer on each passing days with latest additions of top-notch dining destinations. From the sun-soaked shores of Uluwatu to the artistic streets of Jungut Batu, Nusa Lembongan, Bali's new tables offer a symphony of flavors, culture, and innovation. Join us as we unveil the captivating stories about some of the island's finest new eateries. Each venue beckons with its unique blend of tradition, creativity, and heartwarming hospitality, promising unforgettable culinary experiences that transcend borders. Some of this definitely deserve to be on your next bucket list!
Bali New Tables September 2023
2080 Burger: Gourmet Burgers and Balinese Hospitality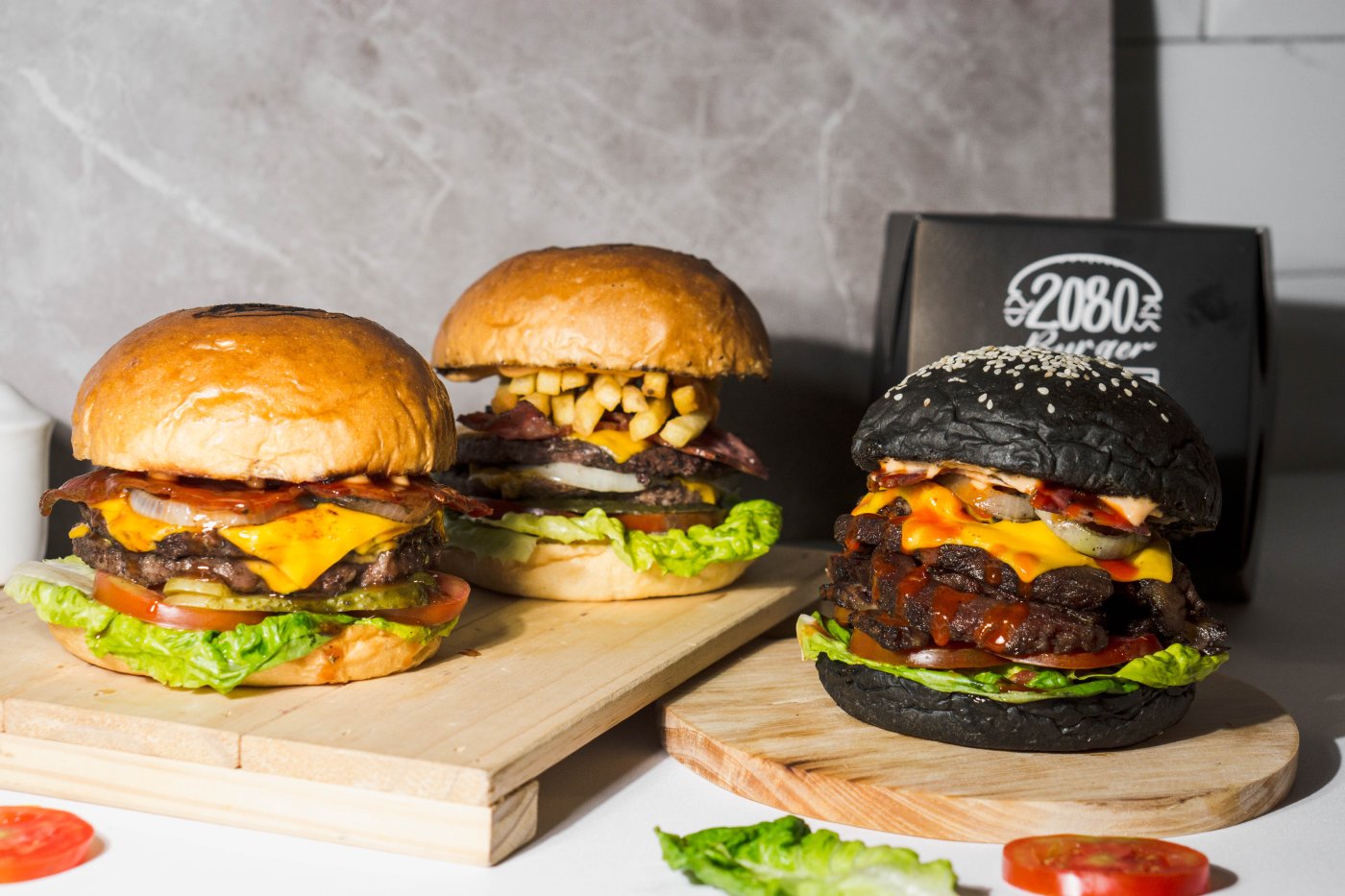 2080 Burger takes gourmet burgers to new heights, drawing inspiration from classic recipes and unique flavors. With its new expansion to Seminyak, this establishment continues to serve scrumptious, award-winning burgers with Balinese warmth. Enjoy the fusion of world-class taste and heartwarming service in every bite!
2080 Burger Seminyak
Jl. Pangkung Sari No. 2, Ruko B4
Seminyak, Bali 80361
Phone: +62 817 7020 2080
Website 
Instagram
Azure by Pronoia: Sunset and Seafood Symphony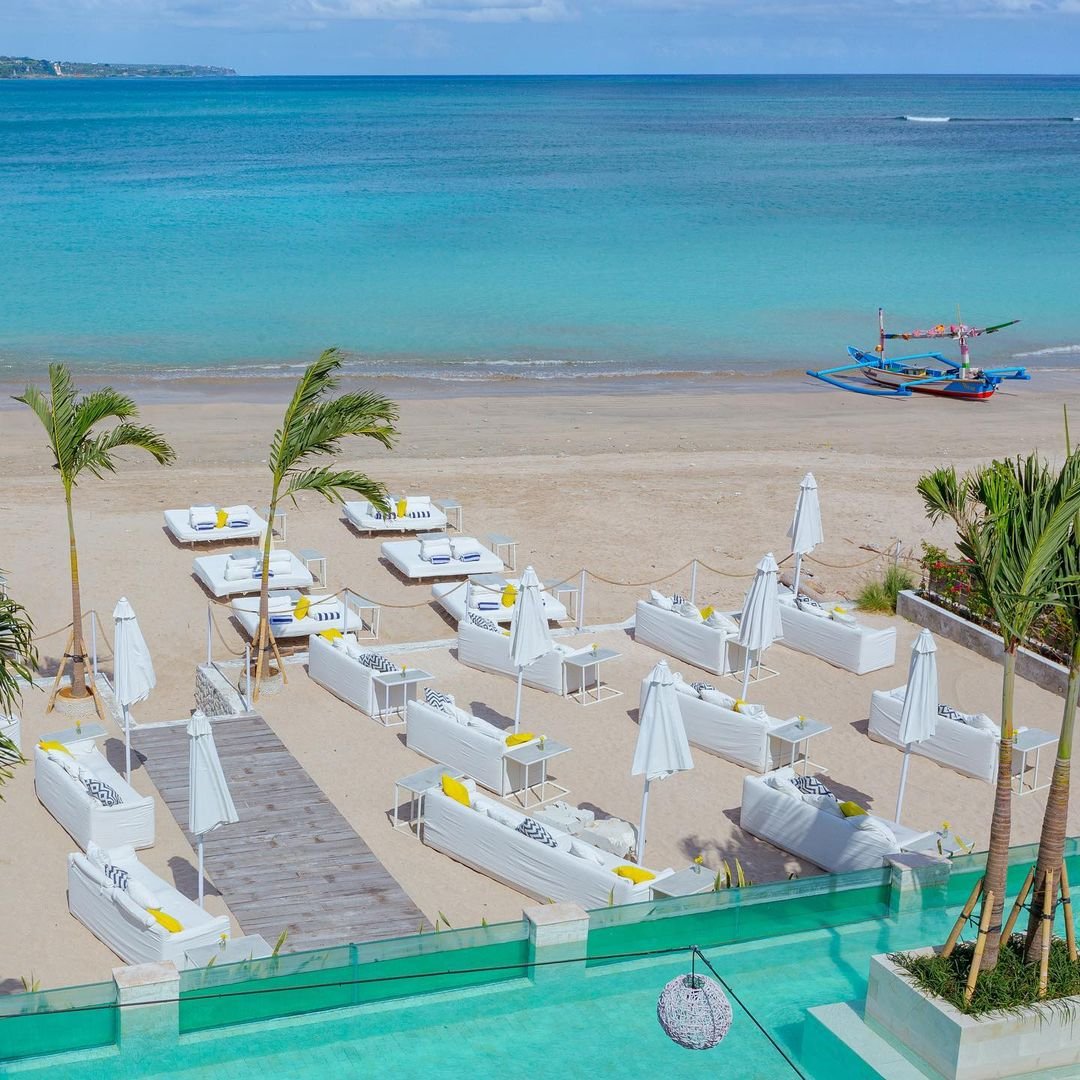 After a brief hiatus following the pandemic, Azure is back with a shout. With stunning blue waters and year-round sunsets as a backdrop, this sophisticated dining destination offers carefully crafted cocktails by expert mixologists. Now operated by Pronoia, Azure invites its guest to savor Mediterranean cuisine sourced from Jimbaran's seafood treasures while indulge in the venue'sharmony of flavors, relaxation, and sophistication.
Jl. Segara Wangi No.36, Jimbaran, Kec. Kuta, Kabupaten Badung, Bali 80361
Phone: +62 821 4741 3356
Website
Instagram
BITE: Creative Croissants and Captivating Coffee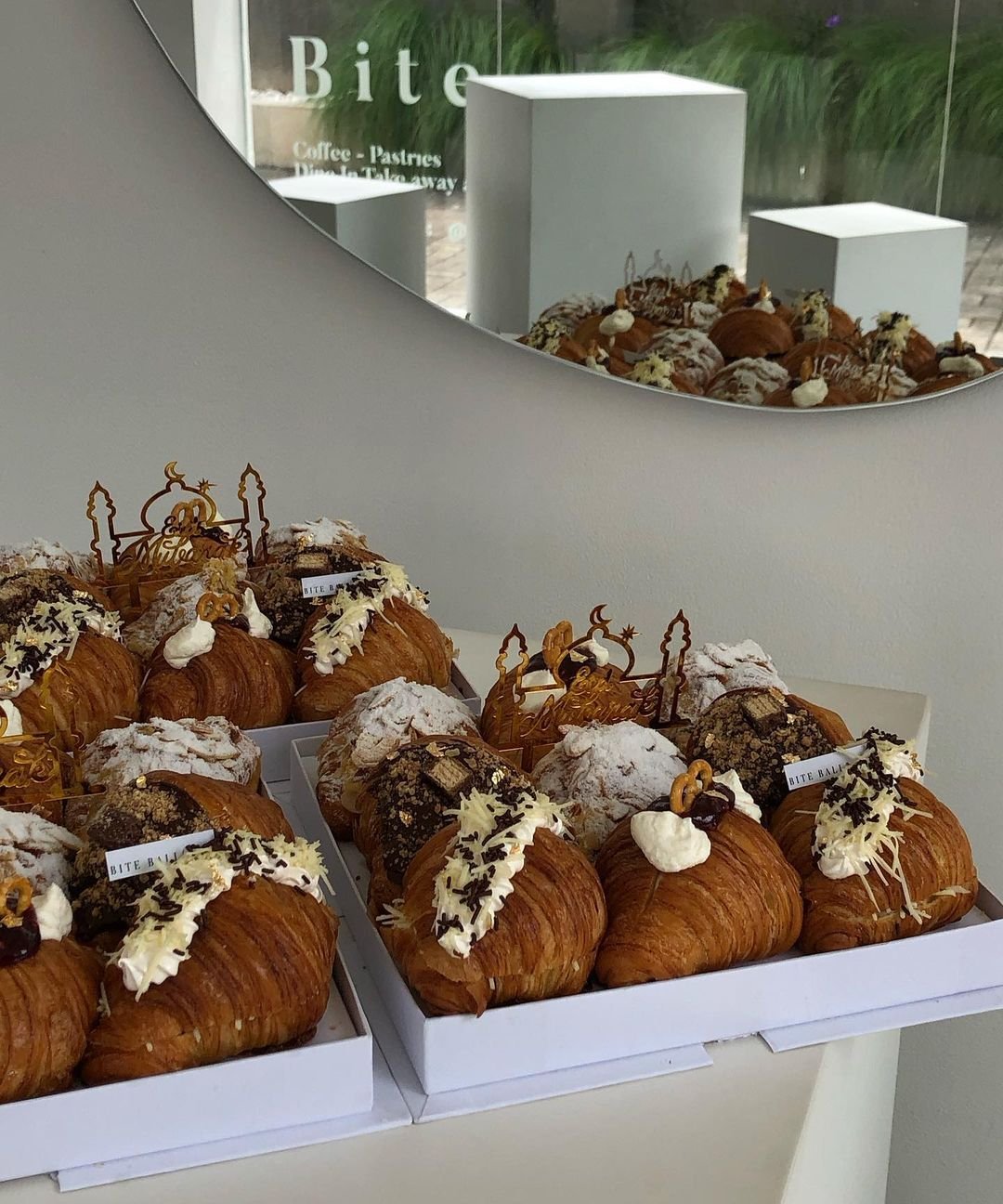 Located in the prime Sunset Road area, BITE is a cozy oasis blending creative minimalistic interior design with delectable treats. Indulge in assorted homemade croissants adorned with intriguing sweet or savory toppings, from Baked Cheese Garlic Truffle to Salted Caramel Popcorn. The Salted Maple Oat Latte and other imaginative drinks complement the experience, making BITE an ideal spot for a relaxing afternoon hangout.
Jl. Sunset Road No.808, Seminyak, Kec. Kuta, Kabupaten Badung, Bali 80361
Phone: +62 852 8282 5517
Instagram
Gajah Putih: Elegance of Flavor and Theatre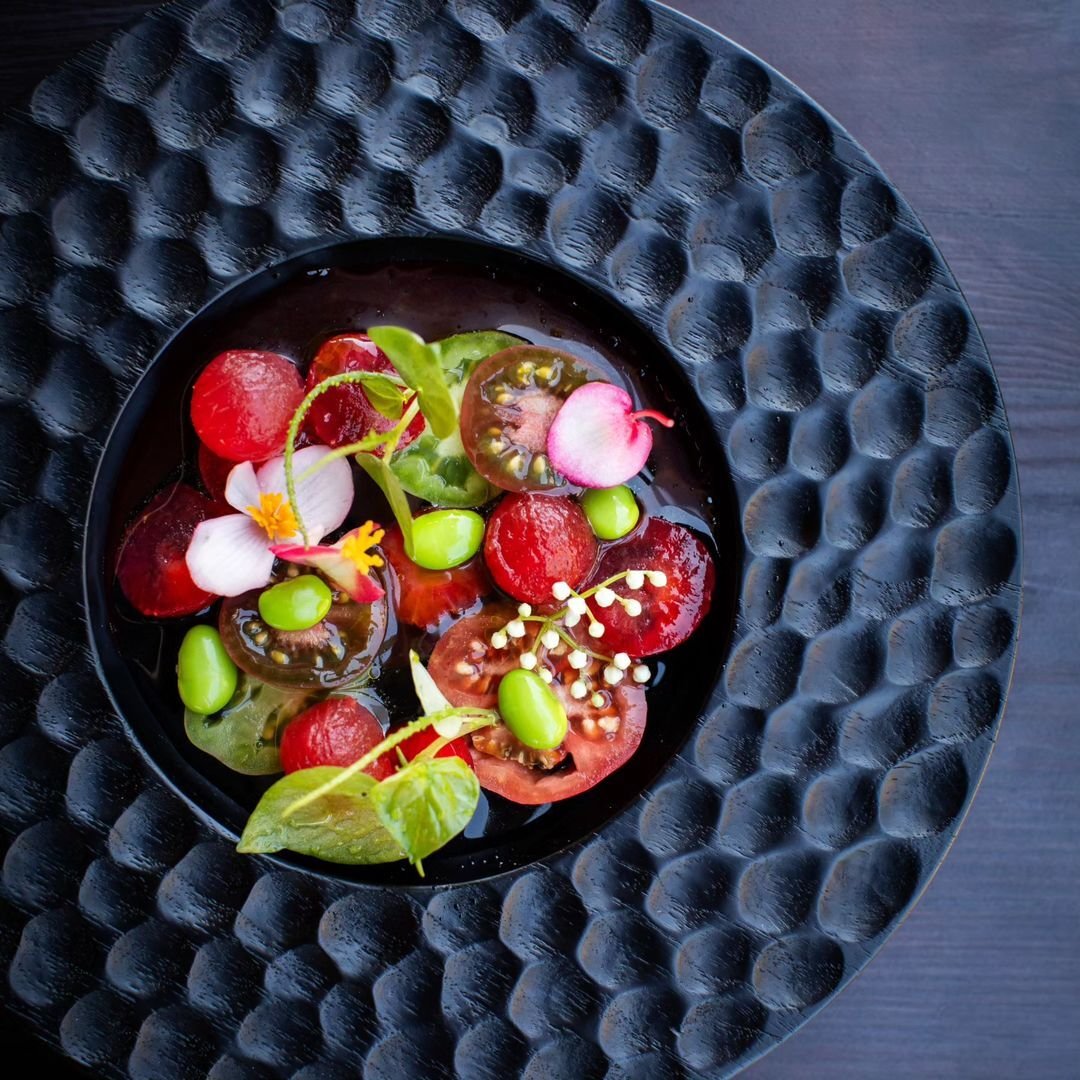 Immerse yourself in a world of culinary artistry and theatrical dining at Gajah Putih. Chef Alexei Dokuchaev's imaginative creations come to life in a fine dining experience that captivates the senses. Elegance and flair converge as dishes become edible masterpieces, offering a unique dining experience in the heart of Bali.
Jl. Raya Mawang No.88, Lodtunduh, Kecamatan Ubud, Kabupaten Gianyar, Bali 80582
Phone: +62 878 1440 3575
Instagram
Nisi Taverna: Where Greece Meets Lembongan Hospitality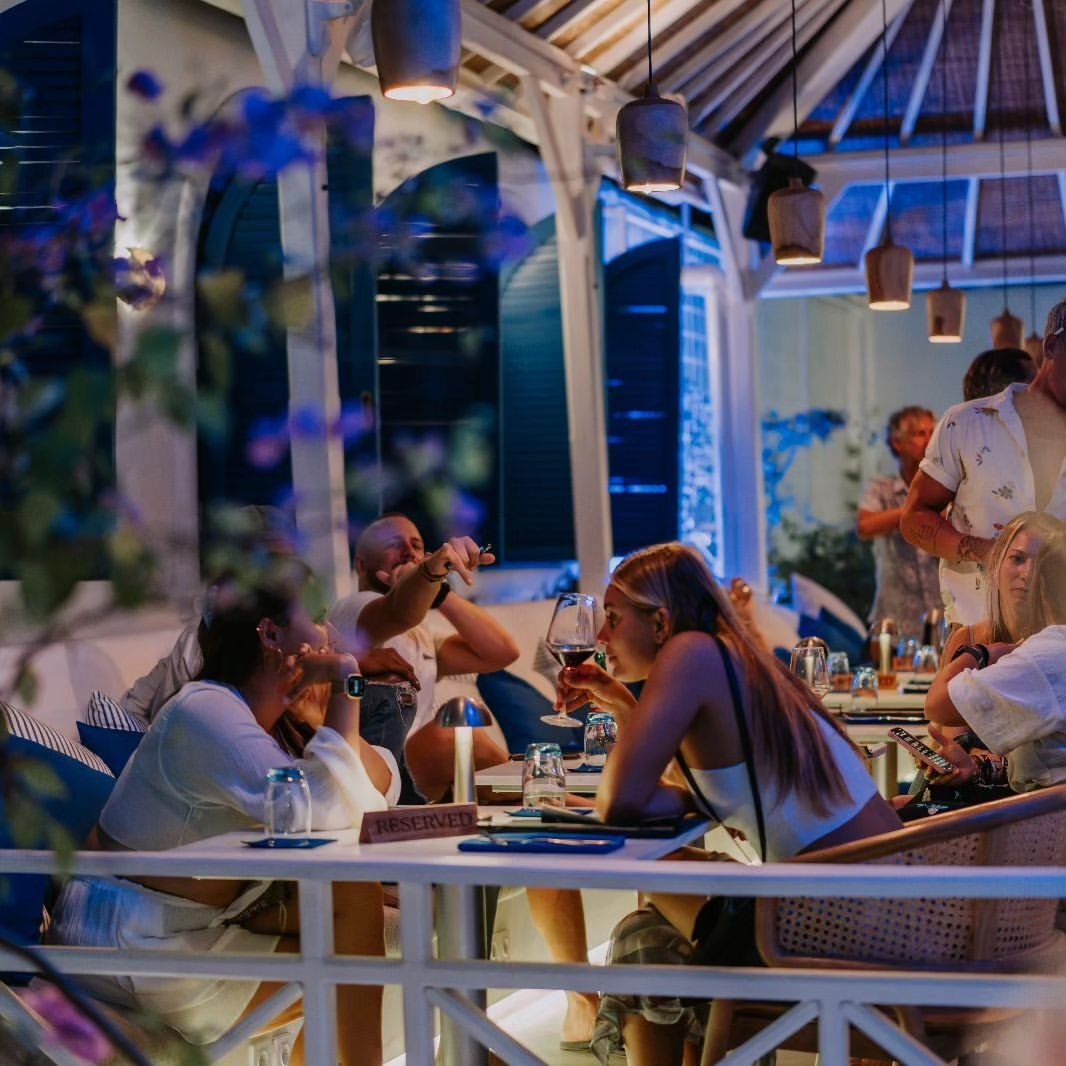 Nisi Taverna transports diners to the sun-soaked hills of Greece while embracing the laid-back charm of Nusa Lembongan. This fusion of Modern Greek Cuisine and Indonesian warmth offers a menu tailored for all dietary preferences. From the harmonious blend of feta and chili in Tyrokafteri to the layered masterpiece of Moussaka, Nisi Taverna celebrates both tradition and innovation in every bite.
Nusa Lembongan, Jl. Jungutbatu, Jungutbatu, Nusa Penida, Klungkung Regency, Bali 80711
Phone: +62 819 3006 2023
Website
Instagram
Norii Ubud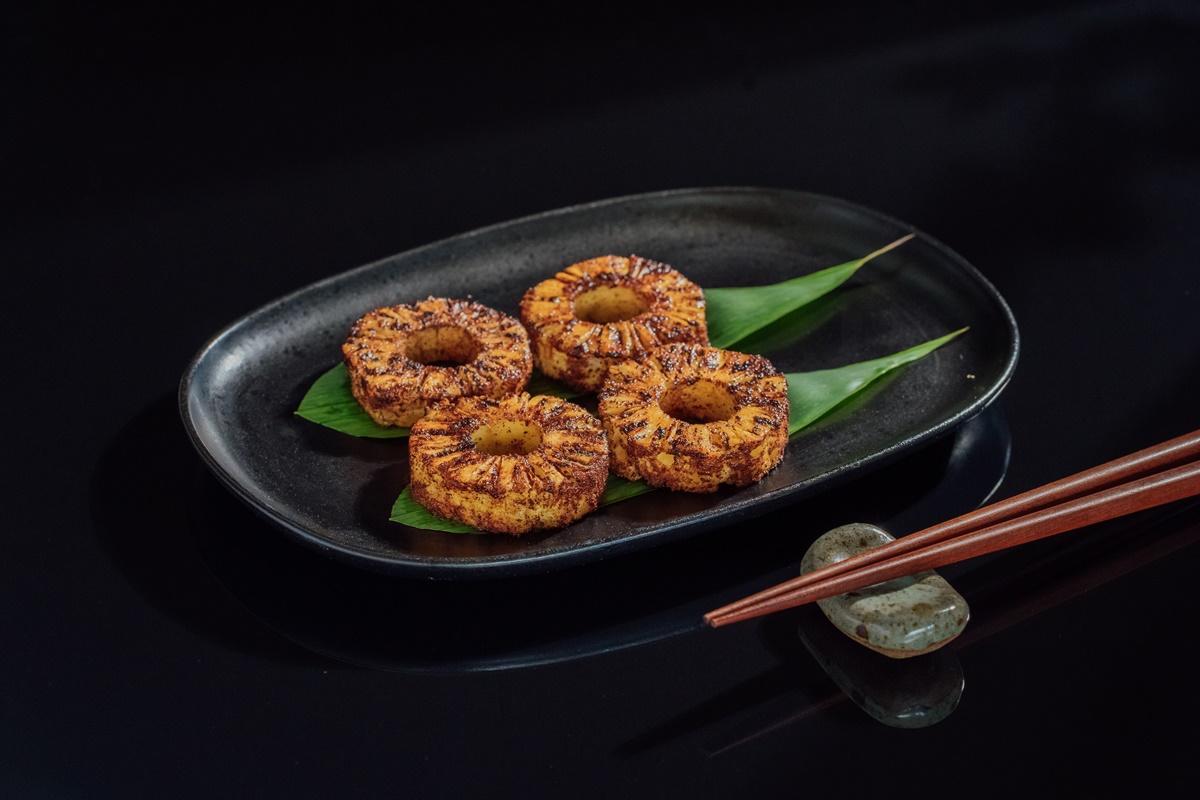 Discover Japanese cuisine with a modern twist at Norii Ubud in the heart of Ubud. Operated by the renowned IniVie Hospitality, the restaurant's "Flame the Happiness" concept brings you a diverse menu, including must-try dishes like Robatayaki Beef, Grilled Chicken Oyster Skewers, and Sushi Tuna Salad Crispy Mentai. Enjoy the serene atmosphere amidst nature and Ubud's cultural richness. Elevate your experience with Asian Sparkler and Maehama cocktails designed to complement the flavors.
Jl. Sawah Indah Gang Amarea No.8, Peliatan, Kecamatan Ubud, Kabupaten Gianyar, Bali 80571
Phone: +62 812 3669 6361
Website 
Instagram 
Pahdi Specialty Coffee: Asia's Largest Coffee Haven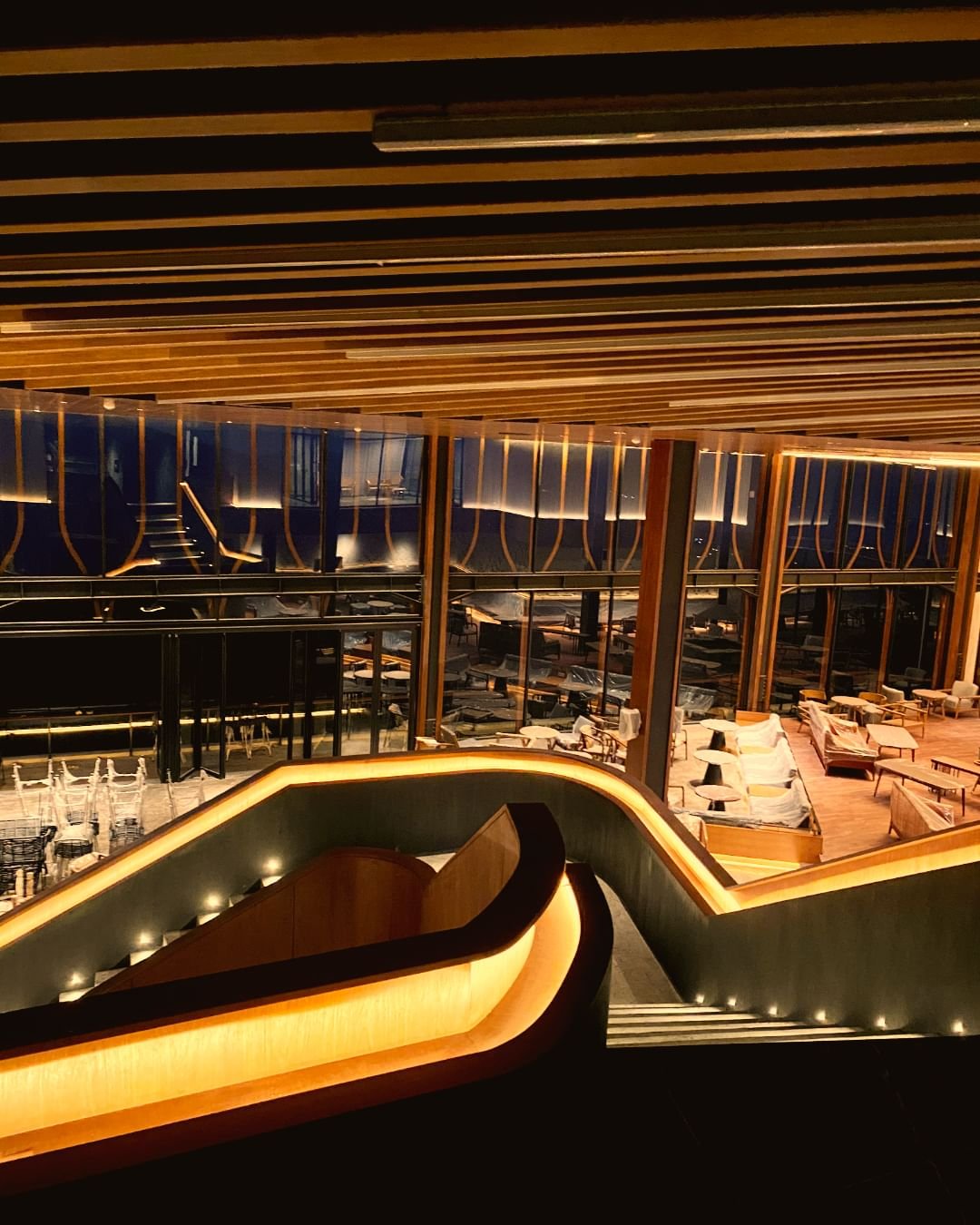 Pahdi Specialty Coffee emerges as Asia's largest coffee haven, nestled in Kintamani. Offering panoramic views of Gunung Batur and Danau Batur, this modern coffee shop boasts aesthetic design, diverse menu options, and a haven for photography enthusiasts. The fusion of superb coffee, striking landscapes, and ample space make Pahdi an exceptional retreat.
Penelokan Main Rd, Central Batur, Kintamani, Bangli Regency, Bali 80652
Phone: +62 878 5547 6958
Website 
Instagram
Syrco BASE: A Blend of Balinese Cultural Roots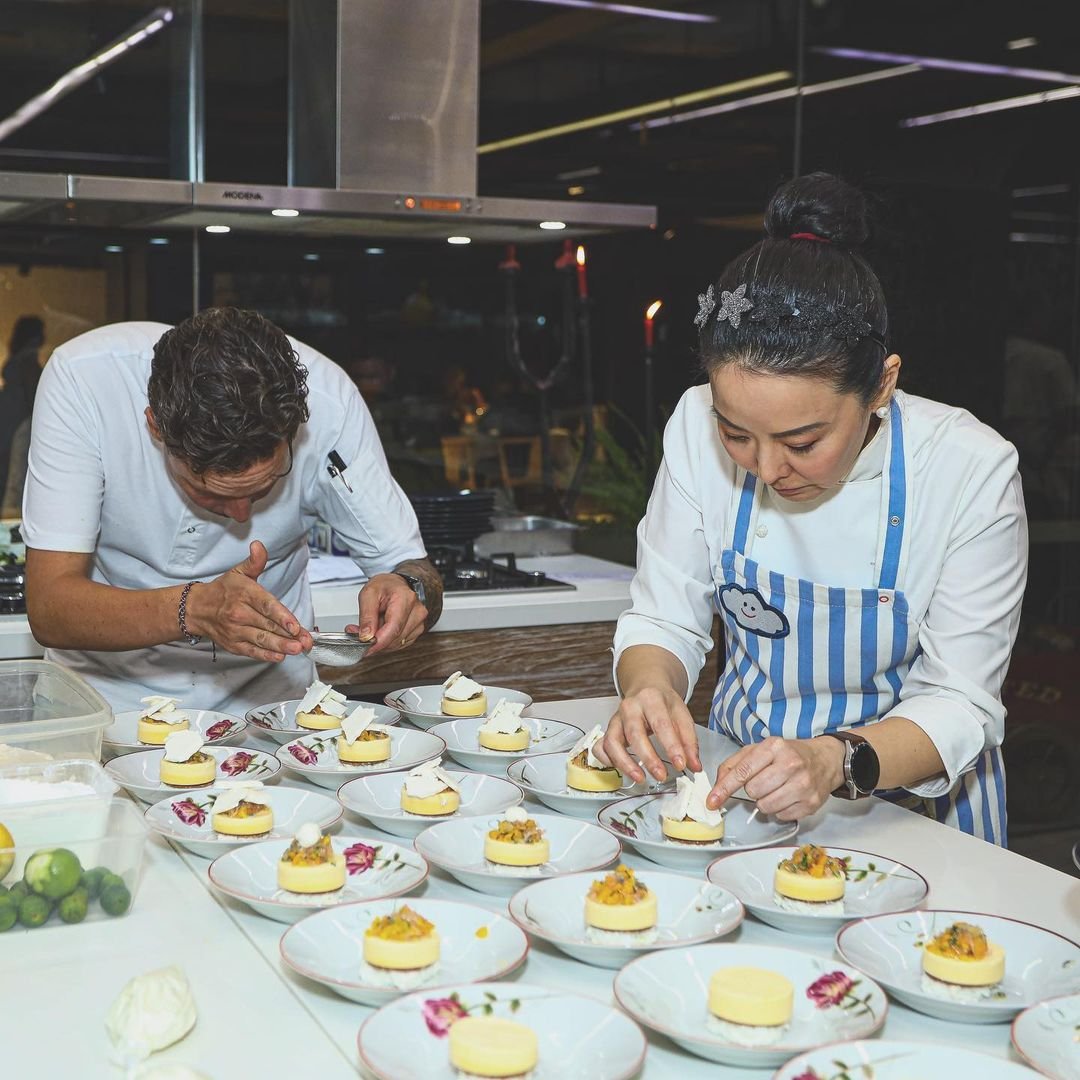 The latest venture of two-star Michelin chef Syrco Bakker, Syrco BASE celebrates Balinese roots while embracing fine dining excellence. 'BASE' here is taken from Balinese word with two meanings: spice and languange. With native ingredients and local collaborations, this Ubud restaurant creates a culinary narrative influenced by seasons and local flavors. Guests can engage with the culinary process at the chef's table, and a unique shop celebrates local artisans and producers.
Jl. Sri Wedari, Ubud, Kecamatan Ubud, Kabupaten Gianyar, Bali 80571
Instagram
The Bungalow Kitchen Bali: Contemporary Bistro Magic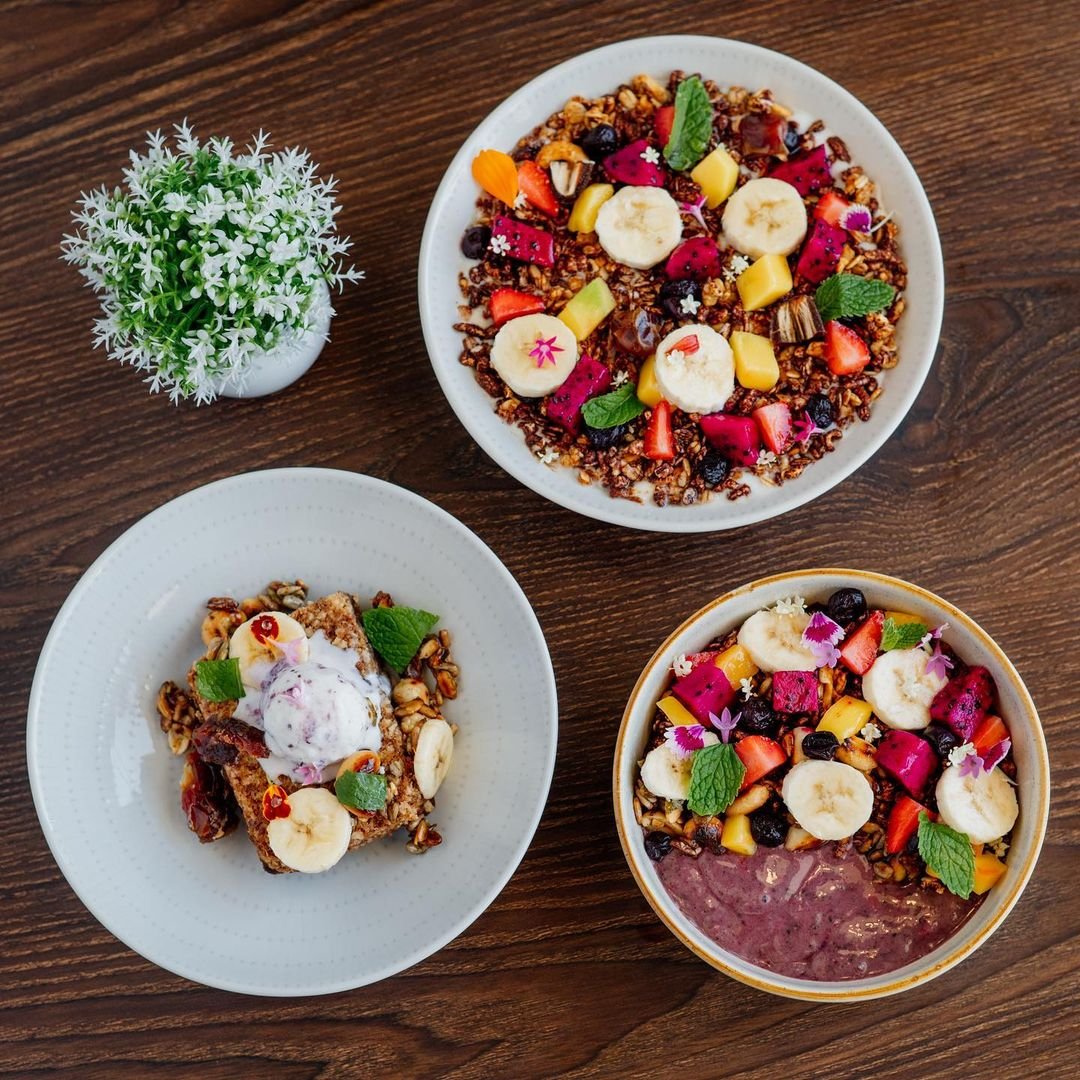 The Bungalow Kitchen Bali redefines the bistro experience, infusing international comfort eats with modern artistry. Located near Double Six Beach, this chic establishment offers a diverse menu, from tandoori prawns to truffle mushroom tagliatelle. The blend of casual vibes and global flavors makes it the perfect go-to spot for any occasion.
Jl. Pantai Legian, Legian, Kec. Kuta, Kabupaten Badung, Bali
Phone: +62 813 3719 0919
Instagram
YUKI Uluwatu: A Fusion of Japanese Delights and Balinese Spirit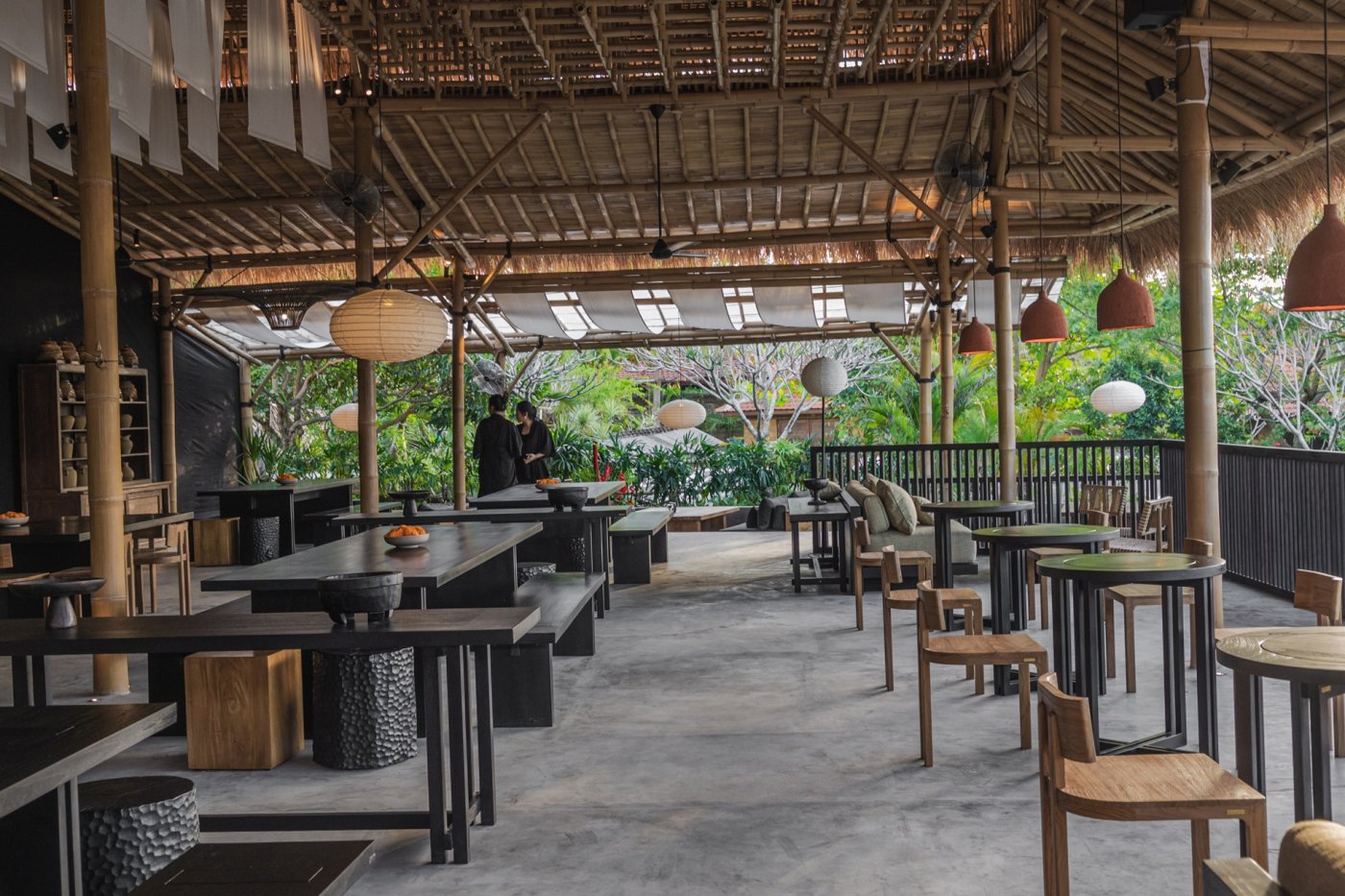 Discover the harmonious marriage of Japanese cuisine and Balinese heritage at YUKI Uluwatu. Set against the backdrop of Uluwatu's stunning coastal charm, YUKI Uluwatu seamlessly blends creativity and culture. Fresh seafood sourced from local fishermen takes center stage, as dishes like Truffled Tuna Tartare and Wagyu Beef Sando delight the senses, making YUKI Uluwatu a culinary haven for travelers and locals alike.
Pecatu, South Kuta, Badung Regency, Bali 80361
Phone: +62 811 3960 8557
Website
Instagram