Every passing day, Bali's ever-growing dining scene continues to evolve, offering foodies and travelers a delightful journey through diverse flavors and experiences. As we step into November 2023, let's take a culinary tour to explore the newest additions to the island's food scene. From cozy cafes to one-stop community hub, Bali's New Tables for this month promise unforgettable moments. Here, we have compiled some of these culinary gems for your reference.
Bali New Tables November 2023
Accent Gastrobistro: A Symphony of Modern European Cuisine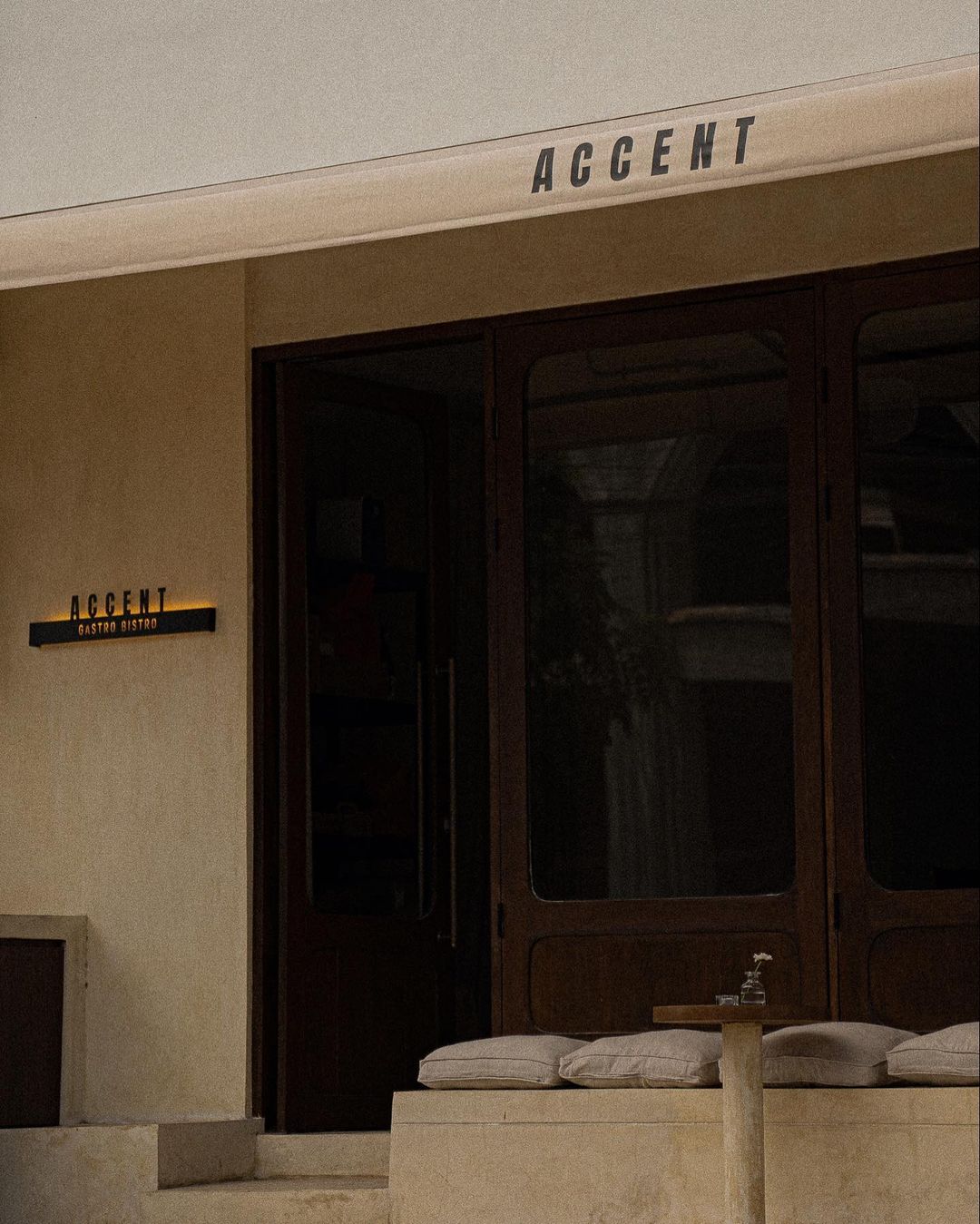 Nestled in the heart of vibrant Canggu, Accent Gastrobistro is making waves with its modern European cuisine. This gem is not just a restaurant; it's an experience, a gastrobistro that wears its heart on its sleeve. The ambiance is warm and inviting, evoking a sense of home, while the bar is a treasure trove of mixology marvels. What sets Accent Gastrobistro apart is its love for vinyl—live music played through vintage classic record players. You, as a guest, have the power to choose your favorite record and request that it be played during your meal. It's an enchanting blend of flavors, atmosphere, and music that immerses you in a cozy yet classy ambience.
Jl. Nelayan No.34, Canggu, Kec. Kuta Utara, Kabupaten Badung, Bali 80361
Phone: +62 811 3905 8058
CORE Art & Tech Hub: Where Innovation Meets Community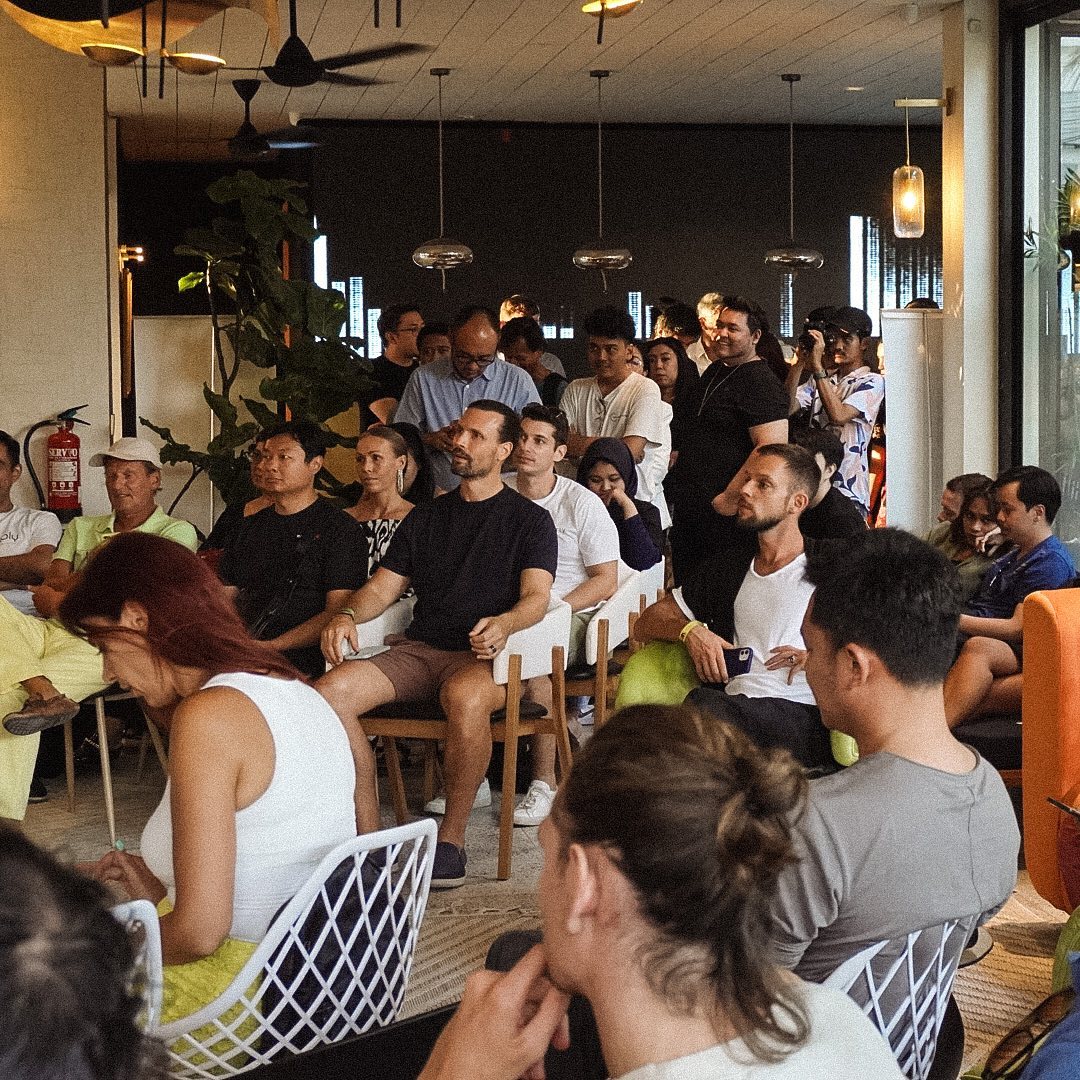 In the heart of Bali's thriving community, CORE Art & Tech Hub stands as a beacon of community and reciprocity. Previously known as the S21 Core Hub, his versatile venue combines a community hub, event space, and a collaborative area where innovation thrives. While the heart of CORE beats with innovation and inspiration, it also houses FORK, a restaurant and bar. Here, you can sip drinks, dive into a book, and relax by the pool while indulging in delectable bites. It's the place where creativity and connection come together, making it a must-visit spot in Bali.
Jl. Batu Belig Gg. Daksina No. 1, Kerobokan Kelod, Kec. Kuta Utara, Kabupaten Badung, Bali 80361
Phone: +62 821 9799 2153
Joy Cafe: A Corner of Happiness in Uluwatu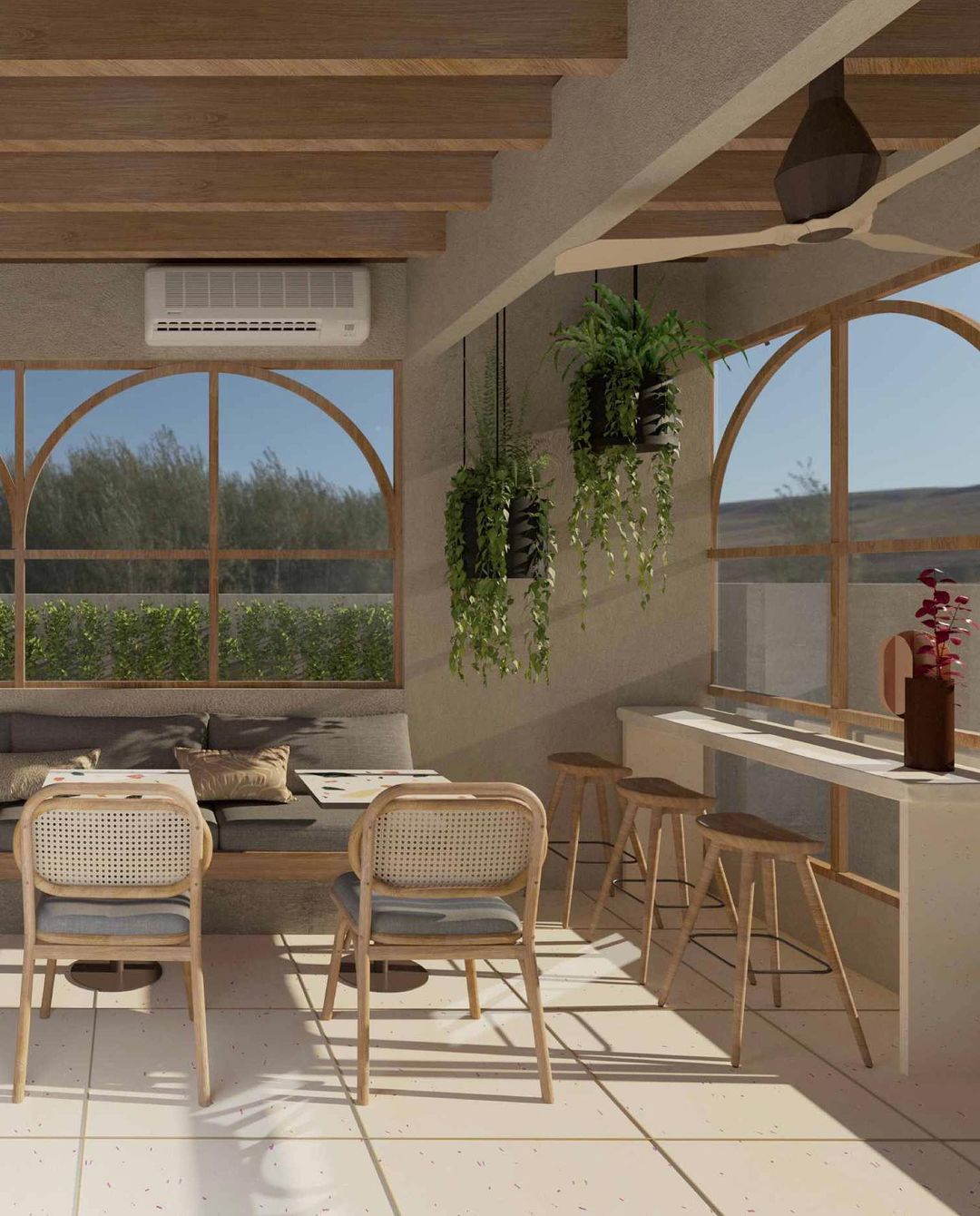 If you're seeking pure joy on your plate, look no further than Joy Cafe in Uluwatu. More than just a name, joy is the philosophy that this cozy corner of happiness embraces. Start your day with a delicious breakfast, sip your first morning coffee, and savor delightful pastries. The cafe's interior is cozy and inviting, with large window panels and wooden-based furniture. From focaccia, berliners to French toast, Joy Cafe has a menu full of mouthwatering treats. And don't forget the drinks, ranging from coffee and juice to signature cocktails and premium wine selections. Joy Cafe is your one-stop destination for happiness in Uluwatu.
Uluwatu St No.2000X, Ungasan, South Kuta, Badung Regency, Bali 80361
Phone: +62 812 8595 4180
Lemanja: Cocktails, Seafood, and Oasis Living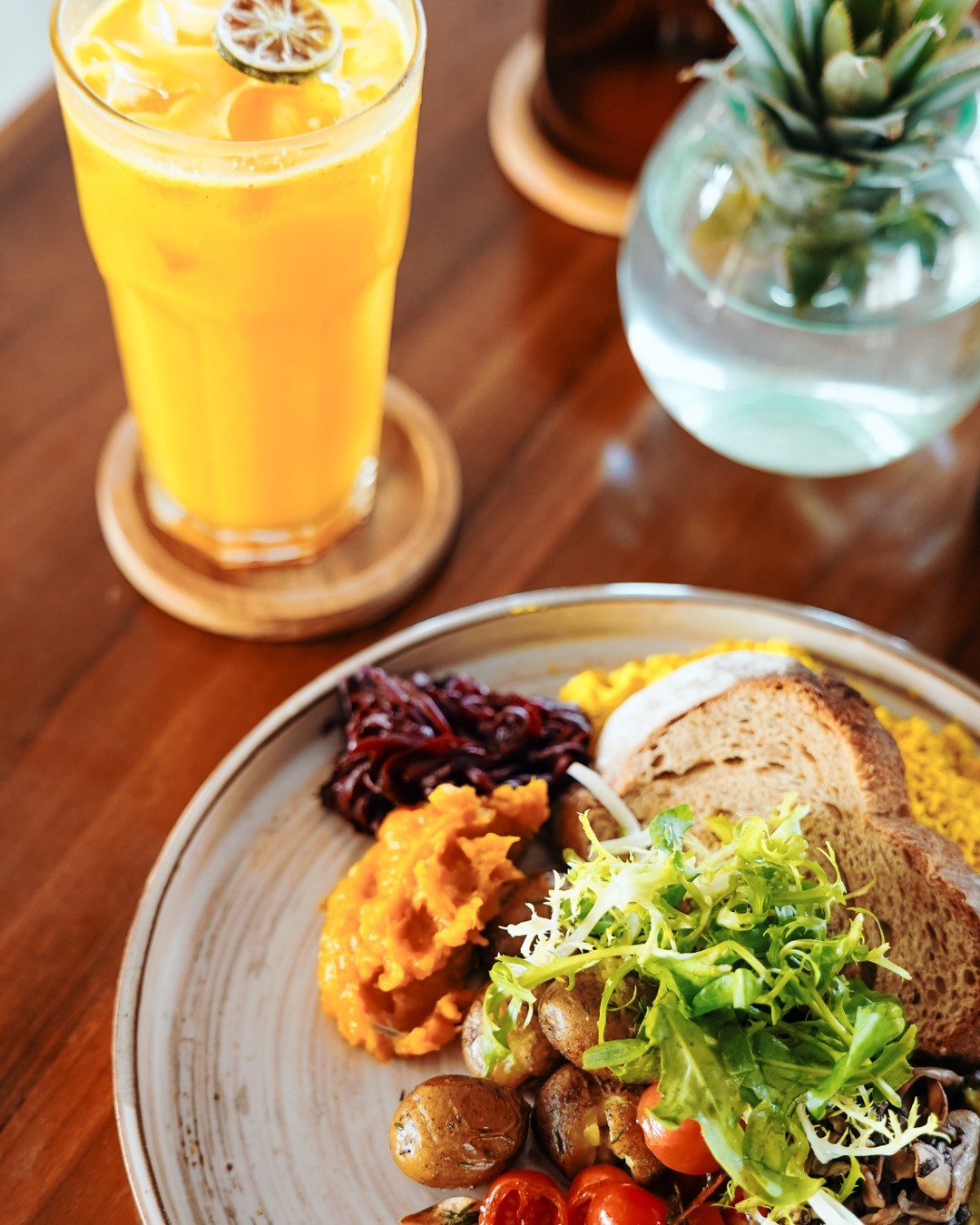 In the renowned Uluwatu neighborhood, Lemanja beckons with its promise of cocktails, poolside lounging, and top-notch seafood dishes. The extensive selection of puff pastries complements the cocktails perfectly. It's an oasis of relaxation where you can celebrate the good life, whether you're brunching or enjoying the tropical ambiance.
Jl. Labuansait No.168, Pecatu, Kec. Kuta Sel., Kabupaten Badung, Bali 80361
Phone: +62 823 4061 0168
Paddle Cafe & Bar: Where Every Table Tells a Story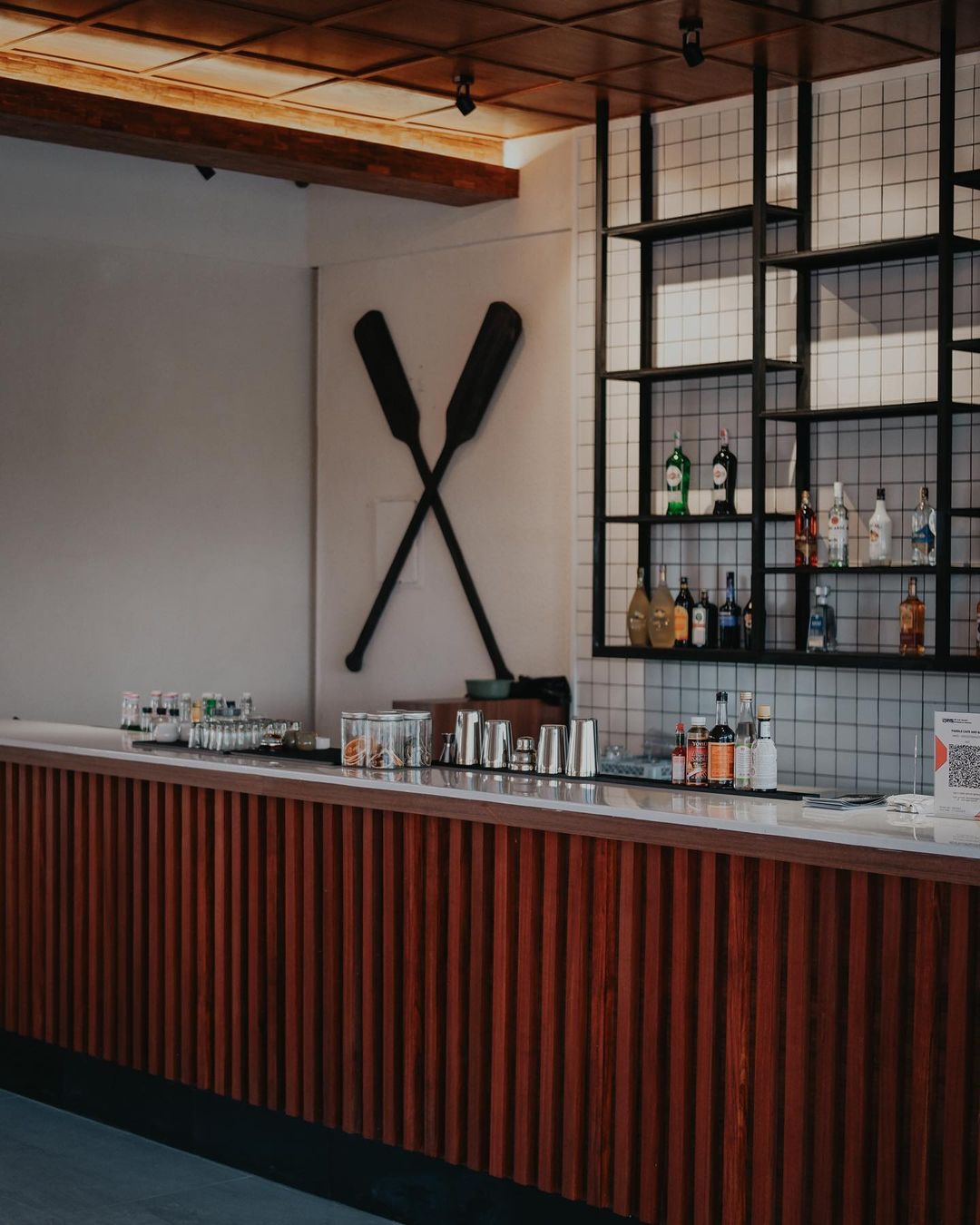 At Paddle Cafe & Bar on Batu Mejan Street, Canggu, every table is a storyteller. This cozy and elegant diner serves unique drinks and dishes, such as the Spanish Latte and Shakshouka. It's more than a place to eat; it's a tranquil escape where lush greenery embraces you, from intimate breakfasts to family brunches. Paddle Cafe & Bar is on a mission to make every guest's meal memorable.
Jl. Batu Mejan Canggu, Canggu, Kec. Kuta Utara, Kabupaten Badung, Bali 80351
Phone: +62 878 9704 7888
Suburbia: Where Brunch Meets Style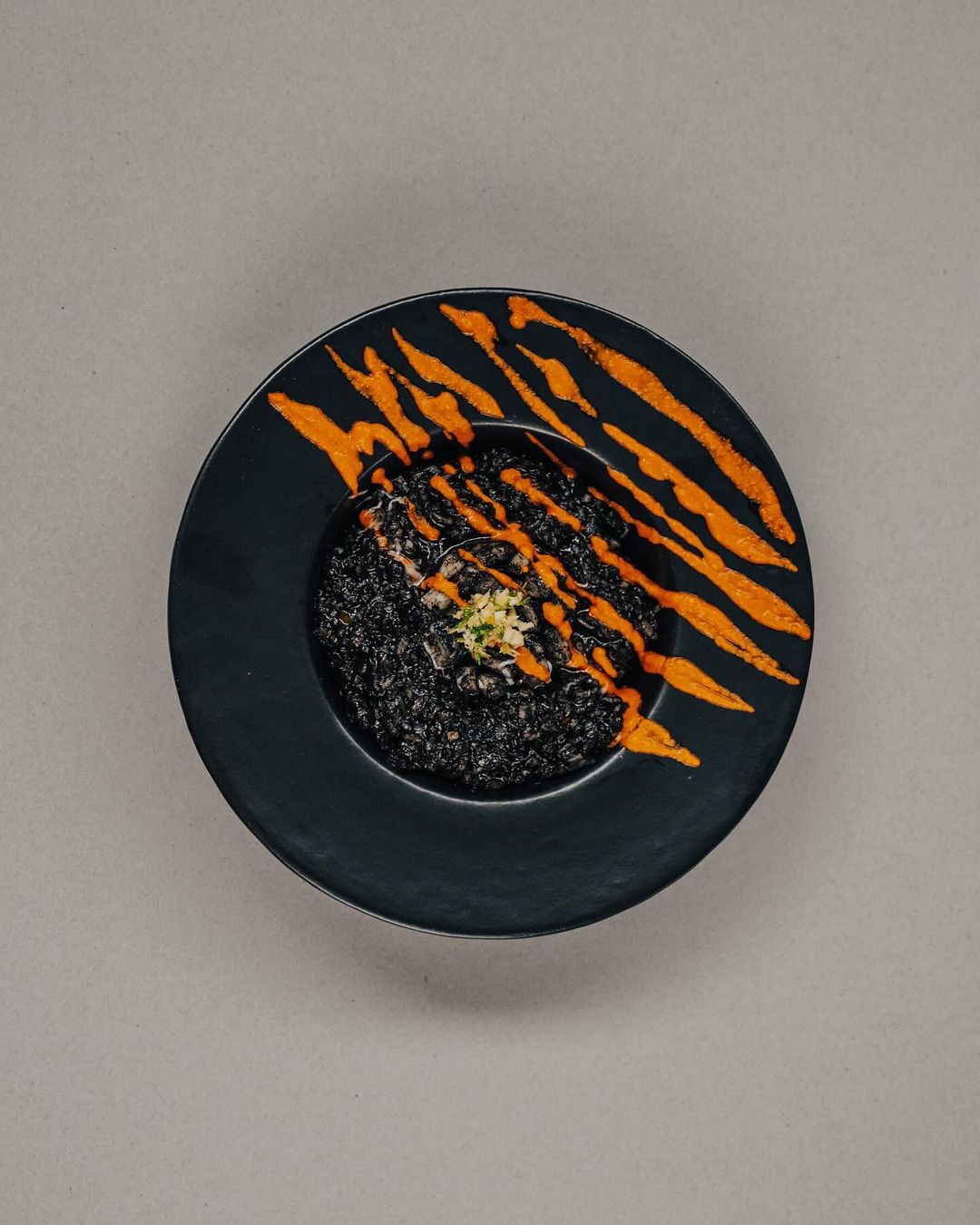 For those in search of a stylish brunch experience, Suburbia is the place to be. The cutting-edge tropical industrial interior sets the stage for a vibrant gathering spot. Their dishes redefine brunch standards, and you must try the Black Ink Calamari Risotto with Fish Tartar. With its all-black presentation, except for the bright orange romesco sauce, it's a visual delight. Classic coffee selections and energy-boosting juices are also on the menu, making Suburbia a must-visit destination for foodies.
Jl. Pura Batu Pageh No.09, Ungasan, Kec. Kuta Sel., Kabupaten Badung, Bali 80361
Phone: +62 819 5397 8127
Suksma Kitchen: Vegan-Friendly Bliss in Tumbak Bayuh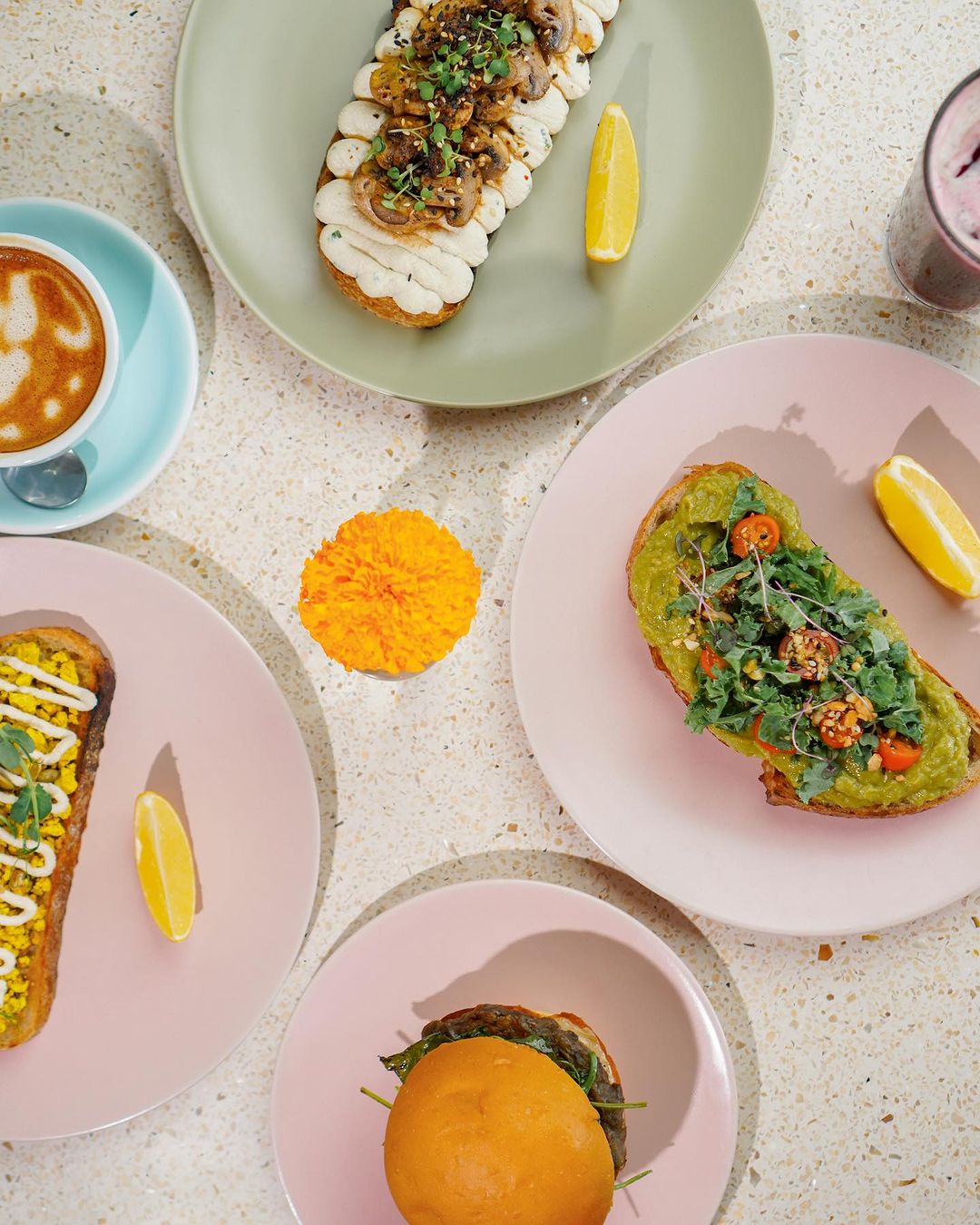 Located in the quaint Tumbak Bayuh area of Pererenan, Suksma Kitchen is part of the Suksma Guest House. Overlooking verdant rice fields, this vegan-friendly cafe serves up plant-based goodness, from hummus salad to 'nasi campur.' Paired with quality coffee or healthy juice, it's an ideal place to co-work or unwind. The breezy, open-air interior style and proximity to paddy fields add to the charm of this hidden gem.
Jl. Raya Tumbakbayuh No.7a, Pererenan, Kec. Mengwi, Kabupaten Badung, Bali 80351
Phone: +62 813 3931 9784