During the 20's, it was illegal to sell alcoholic beverages in America. They call it the Prohibition Era. But this doesn't stop people from having a little fun on the side. So speakeasy bars in Bali starts popping up here in there in a secret manner. These times are long gone. Now you can grab a cocktail almost everywhere in Bali. Yet, in a time where everything is allowed, it's always exciting to find a secret rendezvous where one can sip fine cocktails and enjoy a great night. So, the trend is back, and speakeasies are now on the rise. Let's check these places out.
BAKER STREET SOCIAL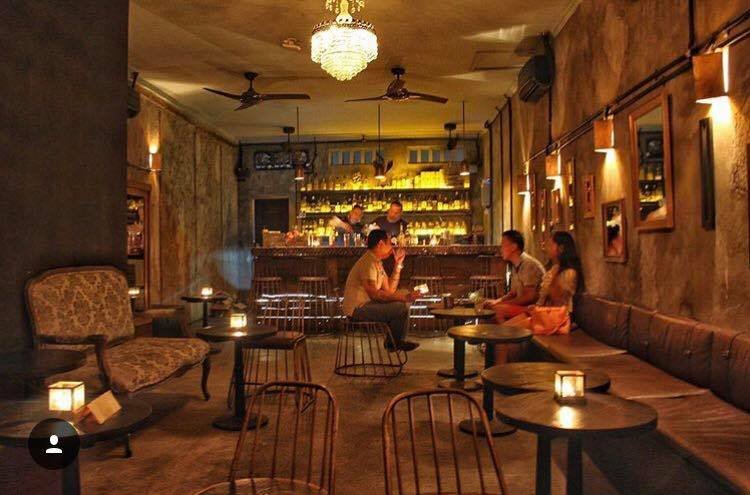 Opened in December 2015, this place is the first late-night speakeasy bar in Bali. It is located right on top of Shearlock Barbershop in Petitenget, just find the glass door and up the stairs. It's craft cocktails, artisanal spirits, and bartenders up to no good. Baker Street Social is so cool looking, with cement walls, leather seats, and small intimate space. Because it only has 25 seats, this place is like a secret getaway for the 'chosen ones'. So you won't be bothered with trashy tourists kicking and screaming. There's a word that you will be treated like royals if you have the special 'key'. Now, where did we drop that key?
Where: Jl. Petitenget No.17C, Kerobokan +62811 3865 869
Business Hours: 8PM-2AM
The Blind Pig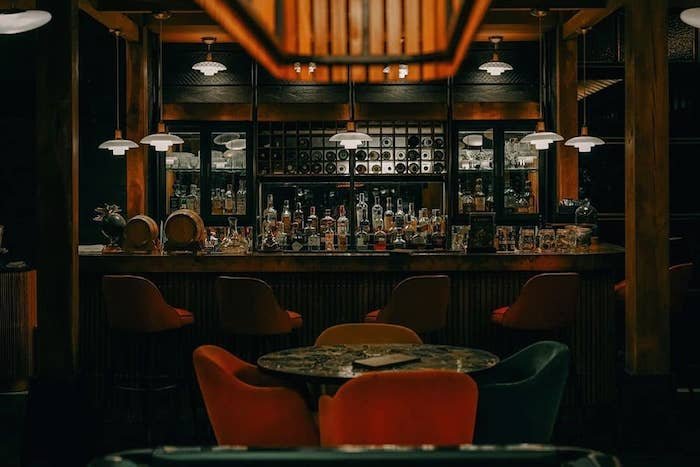 Located in Chapung Se Bali, Ubud, The Blind Pig Lounge and Bar serves classy cocktails and tapas-style snacks, while you listen to jazz and classical music, often live, seated on your velvet couch enjoying its candlelight ambiance.
Jl. Raya Sebali, Keliki, Ubud, Bali
P: (+62361) 8989102
IG: chapungsebali
Website
40 THIEVES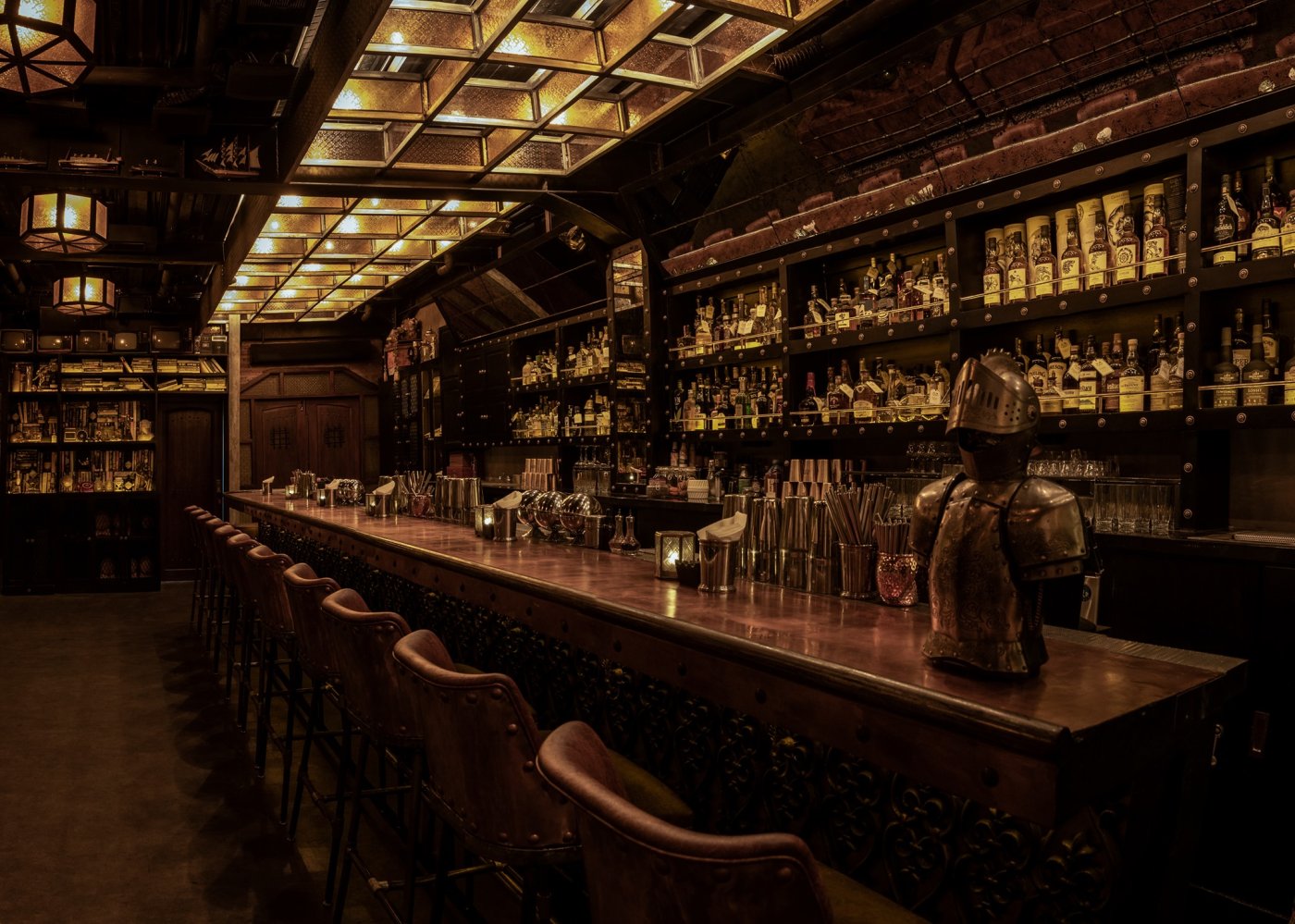 The 40 Thieves Club is a New York-style speakeasy bar focusing on craft cocktails & artisanal spirits accompanied with genuine flamboyant hospitality to provide u a true cocktail experience in Bali. Own & operated by bar entrepreneur Shah Dillon, The 40 Thieves Club is the latest addition to Bali's speakeasy's scene. Located right on top of Mad Ronin, a Japanese food haven in Petitenget. After dinner, head upstairs for some late-night sip.
Where: Jl. Petitenget No.7 phone.+62878 6226 7657
Business Hours: 8 PM – 3 AM
SINGLE MALT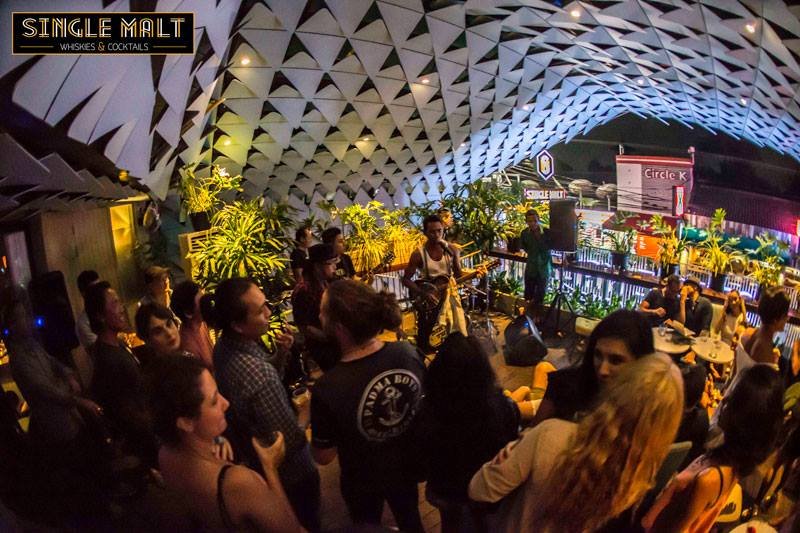 Just above the MEJA restaurant is Single Malt, home to serious liquors from some of the world's most famous distilleries. This stylish drinking venue marries the building's modern exterior design with a Great Gatsby inspired interior complete with vintage furnishings. There is a complete menu for die-hard whiskey fans or for those curious about the age-old whiskey-drinking culture. It is set up in alphabetical order with the names of each distillery and different ages to choose from. In total there are about 60 different types of whiskeys and single malts. The cocktail section of the menu is another adventure in itself. A tapas menu, with a slight Asian influence, will be available, such as Beijing duck rolls with Hoisin Sauce or a Sushi Trio.
Where: Jl. Kayu Aya #68, Seminyak
+62361 8466 996
Business Hours: 6PM-1AM
THE BARBER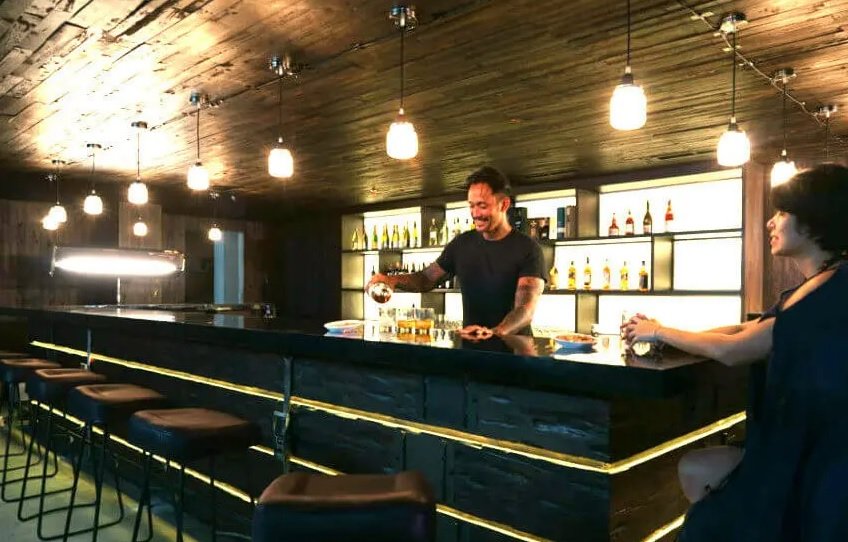 A hideout venue that created as a place to relax and huddle. The BARber is all about exceptional. Located within The Sintesa Jimbaran hotel, this place is a normal-looking barbershop – that also functions as a bar. Let the music and drink restore your energy and style. Designed with most of the interior using recycle wood it connects us to a classic bar environment playing good music that suits the mood. The mature and warm ambiance reminds us of the Prohibition Era in 1920-1933. Every service we offer caters to the unique touch. Your experience is as individual as you are.
Where: Jl. Kencana No.1 Jimbaran
+62361 472 5333
Business Hours: 8AM-2AM