ATLAS Beach Fest, a new and iconic island-cosmopolitan experience like no other heads towards becoming the #1 Bali's best destination, aiming to indulge visitors by providing an overall holiday experience through a remarkable lifestyle center of fun, entertainment, and leisure.
ATLAS Beach Fest opens its gates to the public on Tuesday, 19 July 2022. Wonder and amazement serenade visitors as they pass through the gates of the grand colosseum-like walls only to be excited and refreshed by the beauty of the majestic waterfall within. ATLAS Beach Fest itself is located with an area of 29,000 m² with various unique destinations for visitors to explore.  In addition to culinary delights, ATLAS Beach Fest also has a beach club, department store, and soon a nightclub.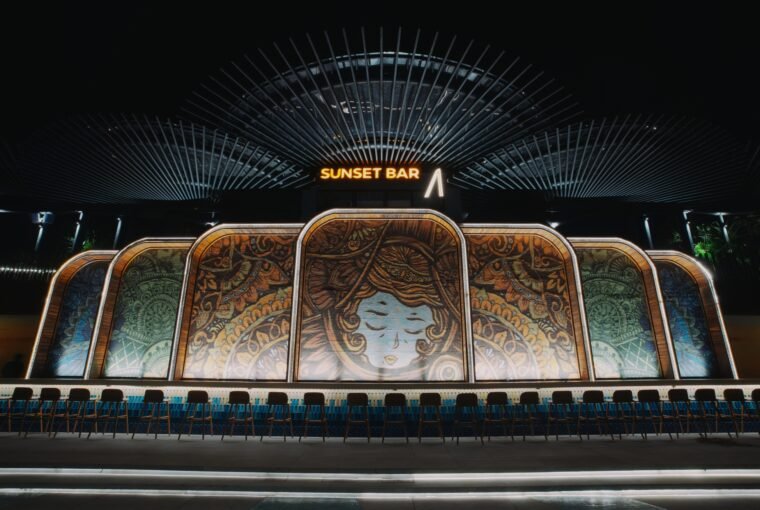 With a cultural range of more than 1,500 employees coming across the Indonesian archipelago to be on the inspirational journey, all of them have joined together towards being the first step in setting a benchmark within Indonesia showing the world what a true lifestyle of hospitality means. 
Committed to supporting the local tourism and creative economy of people in Bali, ATLAS Beach Fest provides facilities for small to medium businesses by providing them free bazaar locations for the first month of ATLAS Beach Fest opening. Lidya Angelina Rinaldi, the founder of a humble small business 'La dame in Vanilla', expresses that "I am happy that ATLAS provides facilities for MSMEs [small to medium businesses] in Bali to sell and promote their products at ATLAS, I hope La dame in Vanilla can be recognized by ATLAS visitors from local and international tourists. The opportunity given by ATLAS helps vanilla farmers in Indonesia to be able to compete internationally."
Until now, ATLAS Beach Fest has opened hundreds of job opportunities supporting the Balinese people and local communities in general. During the opening ceremony, the Military Regional Commander (Kodam IX/ Udayana) Bapak Mayor Jenderal TNI Sonny Aprianto S.E., M.M. expressed, "There has been a huge impact in Bali for the past two years. Hoping there will be an increase in tourism. Atlas Beach Fest aspires to extend beyond the epidemic and restore Bali back to new [socio-economic] heights."  
With full support from Bali's Chief of Police (Kapolda Bali) to generate a flow of investment in Bali, especially in the North Badung regency, it can be well run and bring synergy with other entrepreneurs in the same area. It can be seen that Indonesia's recent Independence motto, 'Resilient Indonesia, Growing Indonesia' (Indonesia Tangguh, Indonesia Tumbuh), reflects the inspirational state of Indonesia's Youth who invest in the North Badung regency. 
The AKBP Police Chief Leo Dedy de Fretes and Brigadier General Pol. Gde Sugianyar added their support and remarks for the opening of ATLAS Beach Fest, "I highly support the rise of investment for Indonesia to grow. Indonesia is strong, it is seen especially from the sons of the region."
In addition, Brigadier General.  Pol.  Gde Sugianyar Dwi Putra, as the Head of BNNP Bali, is particularly supportive of the activities that opened to not only generate a flow of investment in Bali but to provide added value for the community as well. 
 Aji Krisna, a successful Balinese businessman, is grateful for ATLAS Beach Fest, opening job opportunities for more than 1,000 local Balinese people. At the closing moment, Hotman Paris, as an investor and ATLAS Beach Fest official, expressed that ATLAS Beach Fest is 100% the work of the nation's youth. 
At the opening ceremony, ATLAS Beach Fest also released 15,000 baby turtles as a form of ATLAS Beach Fest's strong commitment to the environment and surrounding communities. The release of baby turtles was welcomed by the Indonesian World Record Museum (MURI) and received an award for the largest baby turtle release in Indonesia.