As an island brimming with fantastic art and culture, Bali is also a haven for tattoo enthusiasts seeking exceptional craftsmanship and artistry. The island boasts a multitude of premium tattoo parlors, each with its own unique style and talented artists. Here, we unveil some of the most sought-after tattoo studios, showcasing their distinct styles and artistry.
Best Premium Tattoo Parlour / Artists Bali
Angel Ink: Where Art Meets Perfection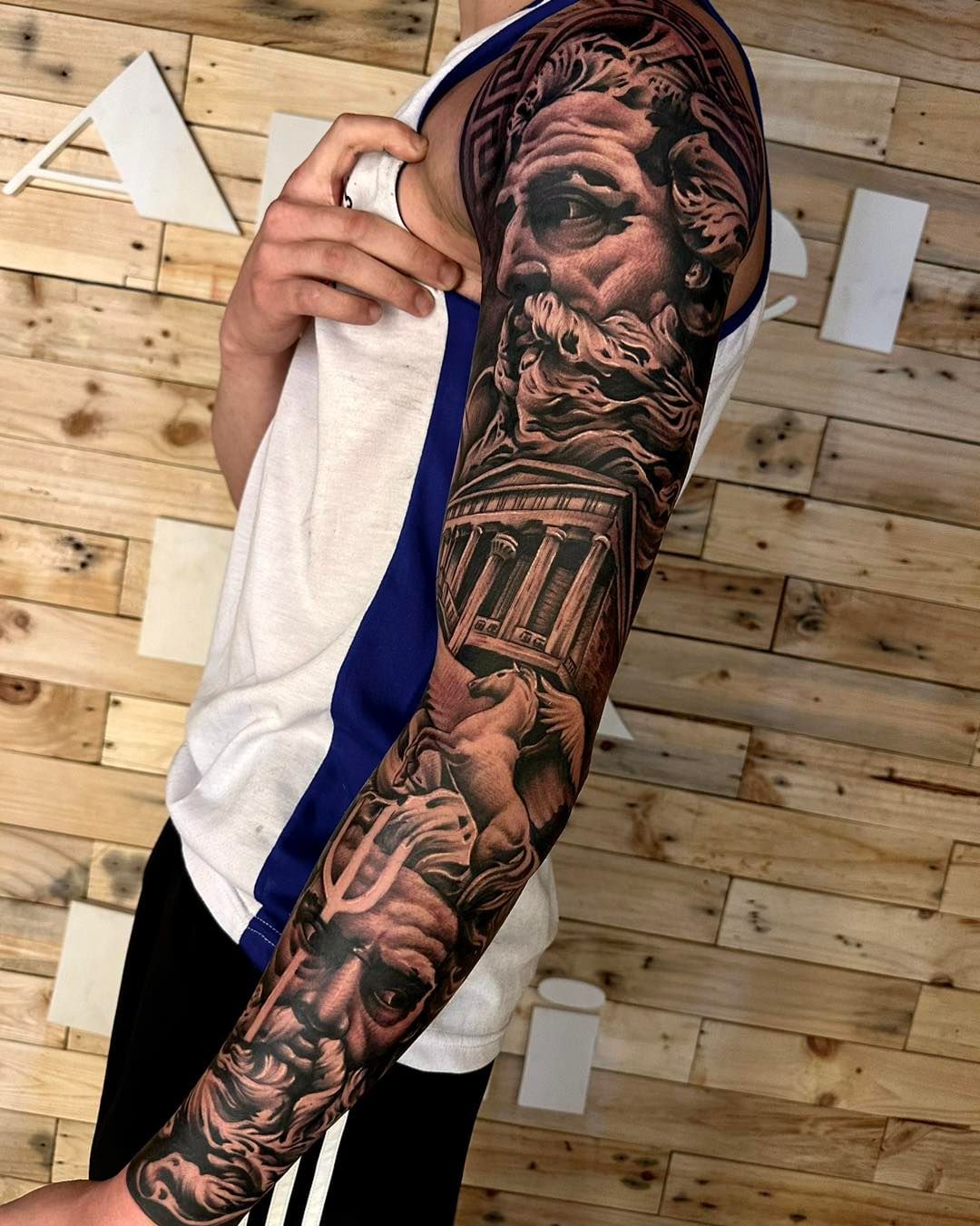 Located at the heart of Seminyak and Legian, Angel Ink Bali Tattoo Shop stands as one of Asia's largest tattoo studios, adorned with 32 exceptionally talented tattoo artists. Owned and managed by the local Balinese virtuoso, Adi Darmanta, Angel Ink prides itself on bringing your tattoo ideas to life. The studio accommodates up to 45 customers simultaneously, ensuring a seamless and personalized experience for each client.
Jl. Pandawa No.2, Legian, Kec. Kuta, Kabupaten Badung, Bali 80361
Phone: +62 812 3918 7863
Website 
Instagram 

Altar Tattoo: A Testament to Black Tattoo Art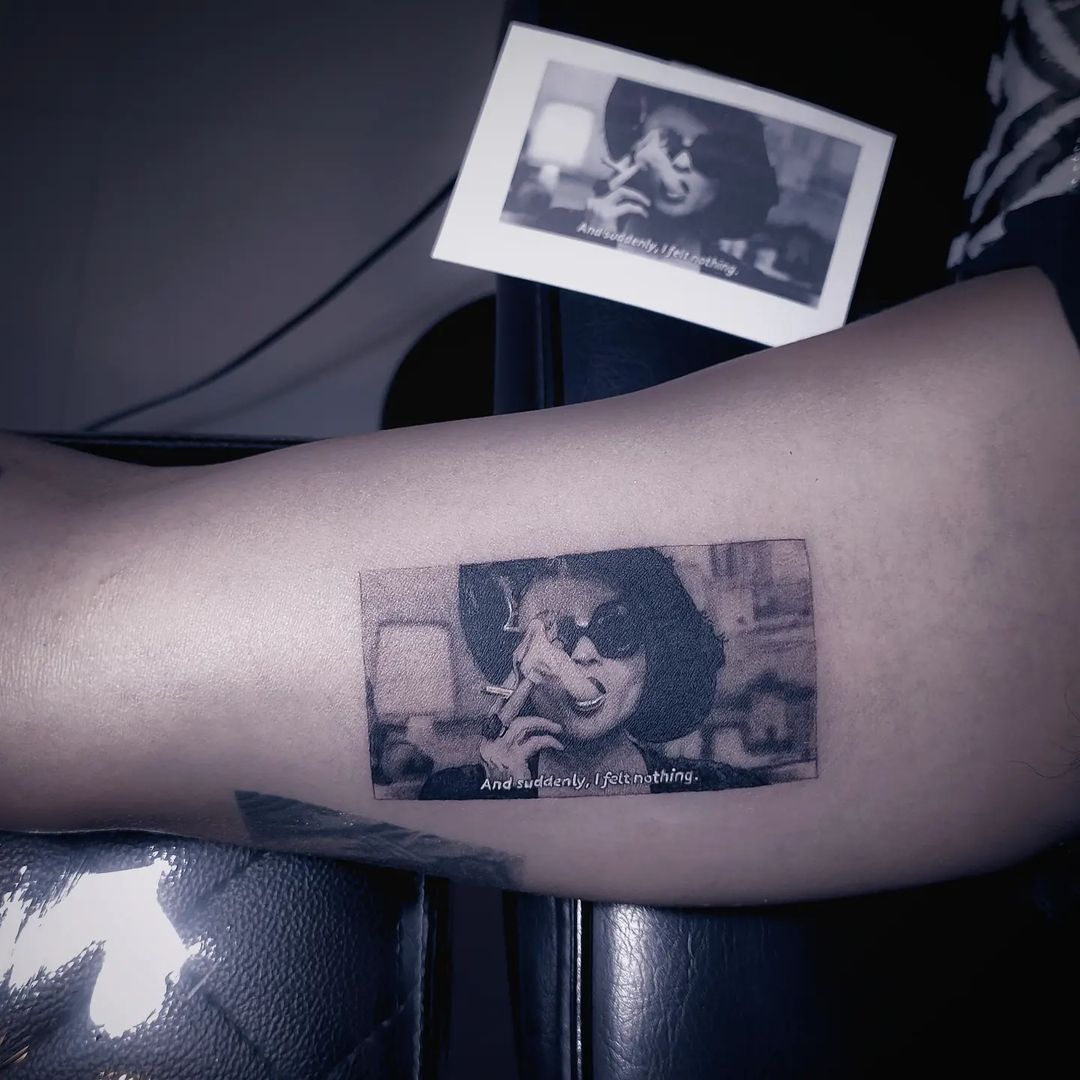 Altar Tattoo is a sanctuary preserving the beauty of black tattoo art, offering an array of styles such as Dotwork, Linework, Blackwork, Traditional Handtapping, and Handpoke. Their distinctive 'noir' vibe transcends micro-realism figures, animals, to dreamy ornaments. Altar Tattoo is where art meets skin in the form of custom-designed black tattoos.
Jl. Raya Padonan, Dalung, Kec. Kuta Utara, Kabupaten Badung, Bali 80361
Phone: +62 812 3881 6699
Instagram 

Celebrity Ink: A Franchise of Inked Excellence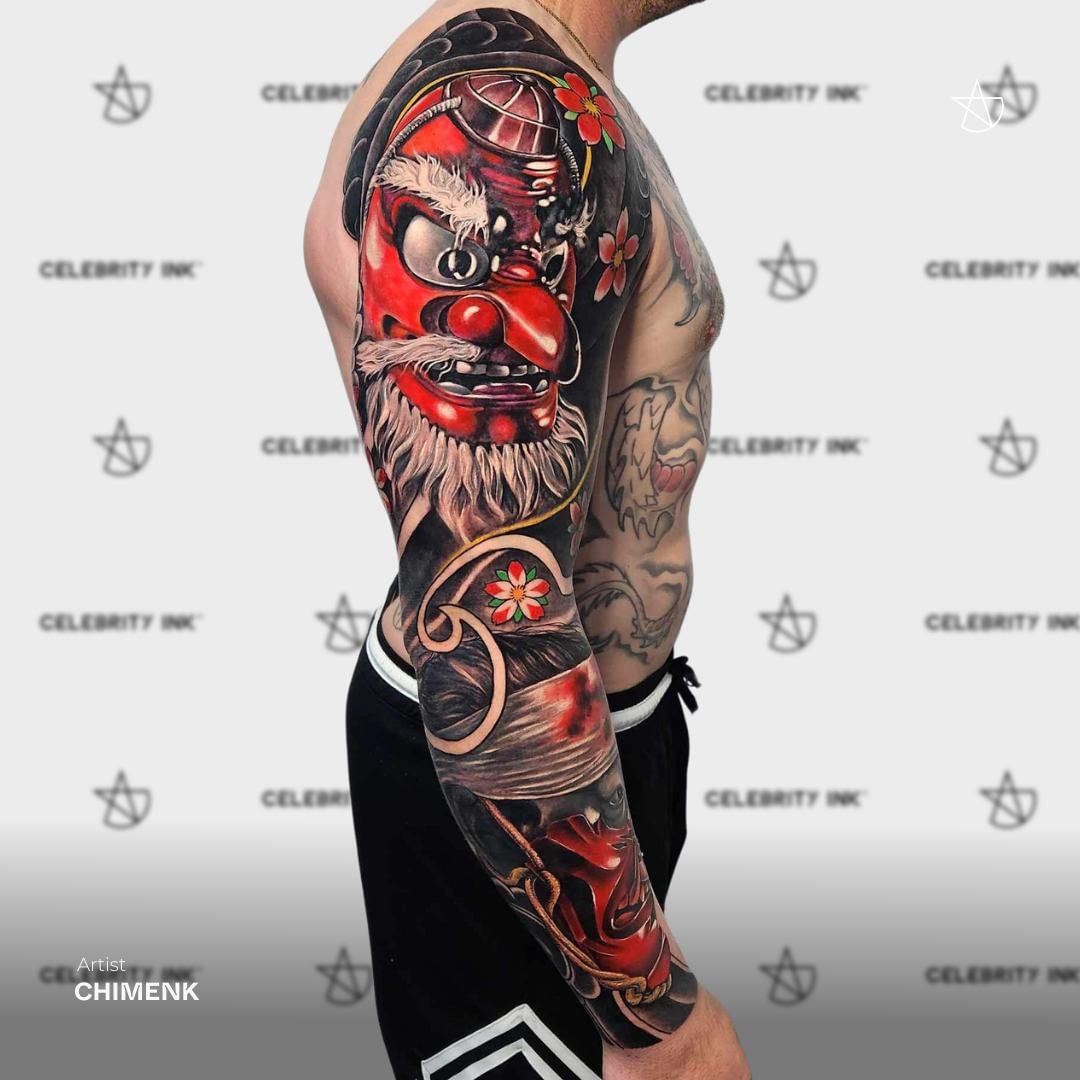 The story of Celebrity Ink began in 2013, evolving from a small tattoo studio in Thailand to becoming the world's first tattoo studio franchise. In Bali, Celebrity Ink continues its legacy of international standard quality, hygiene, and diverse art styles, both colored and black and grey. With a proven track record of success, Celebrity Ink promises a world-class tattooing experience.
Kuta, JI. Legian No.10, Kuta, Badung Regency, Bali 80361
Phone: +62 812 6767 1700
Website 
Instagram 

Canggu Ink Club: Where Versatility Meets Precision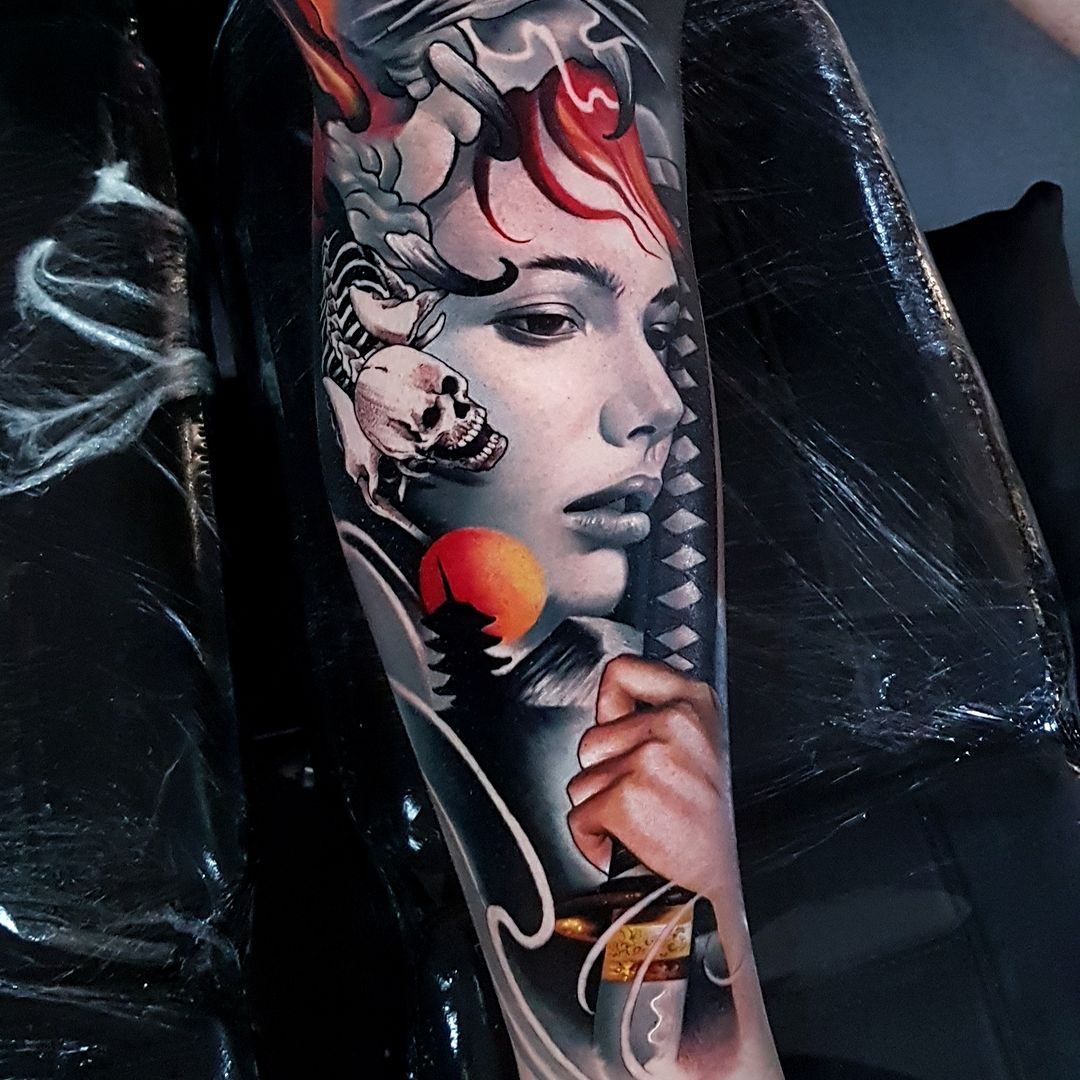 Situated in Canggu, Bali, the Canggu Ink Club Tattoo Studio boasts a team of versatile tattoo artists specializing in diverse styles like Fine Line, Japanese, Realism, Mandala, and Geometric tattoos. Recognized as the most reviewed tattoo studio in Bali, their commitment to impeccable hygiene standards and exceptional customer service ensures a captivating piece of body art tailored to embody your unique personality and vision.
Jl. Pantai Batu Bolong No.69c, Canggu, Kec. Kuta Utara, Kabupaten Badung, Bali 80351
Phone: +62 819 4642 1830
Website 
Instagram 

Hendric Shinigami: A Prolific Indonesian Tattoo Artist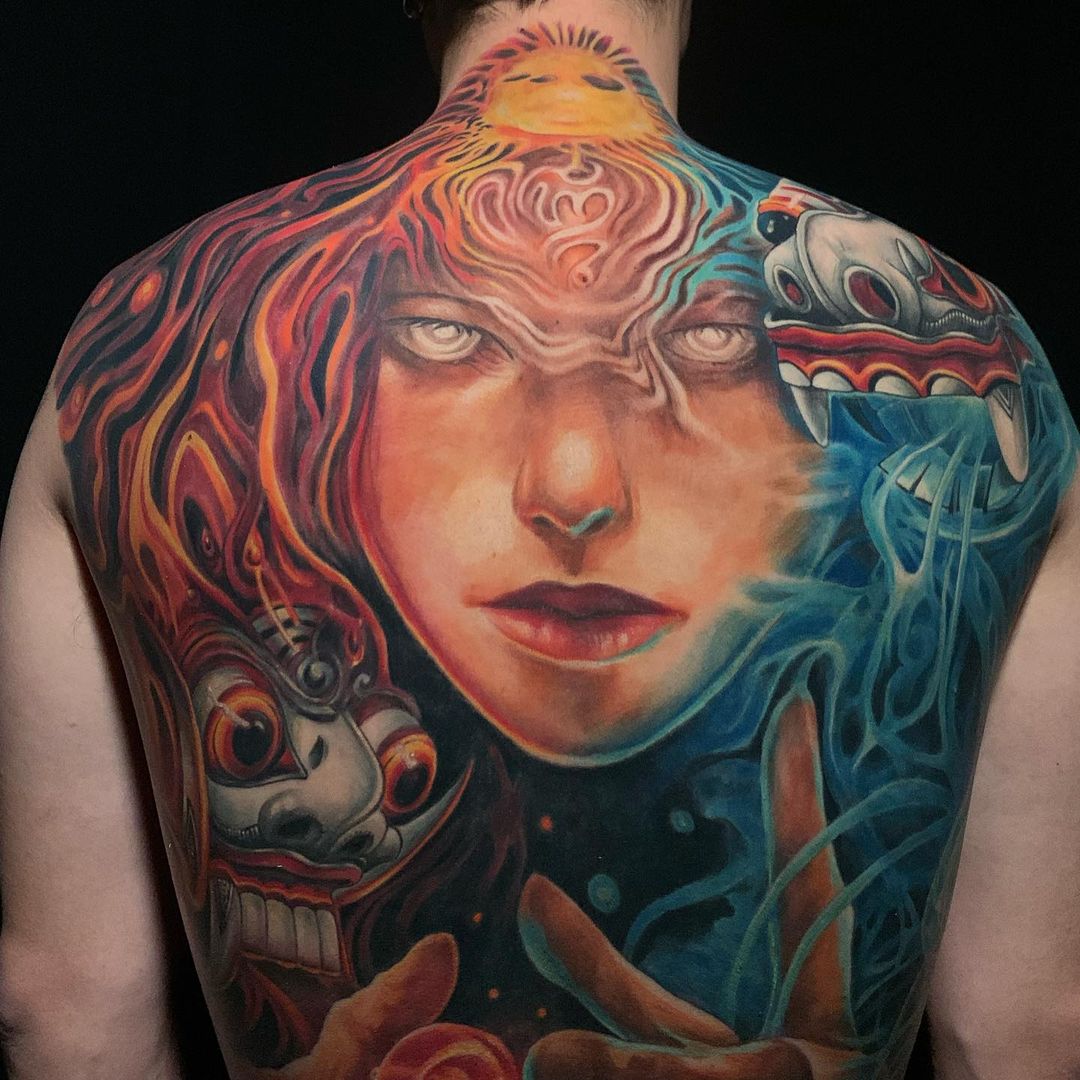 Hendric Shinigami, a prominent name in the Indonesian tattoo scene, brings over 20 years of artistic prowess to his craft. Hailing from Riau, Sumatera Barat, Hendric's artistry has graced the skin of numerous celebrities and artists in Indonesia. His journey from teaching tattooing in Malaysia and Singapore to establishing his own tattoo studio in Indonesia showcases his dedication and mastery of the craft.
Jl. Mertanadi No.12, Seminyak, Kec. Kuta, Kabupaten Badung, Bali 80361
Phone: +62 812 1212 0897
Instagram 

Kink Tattoo: Balinese Expertise in Neotraditional Designs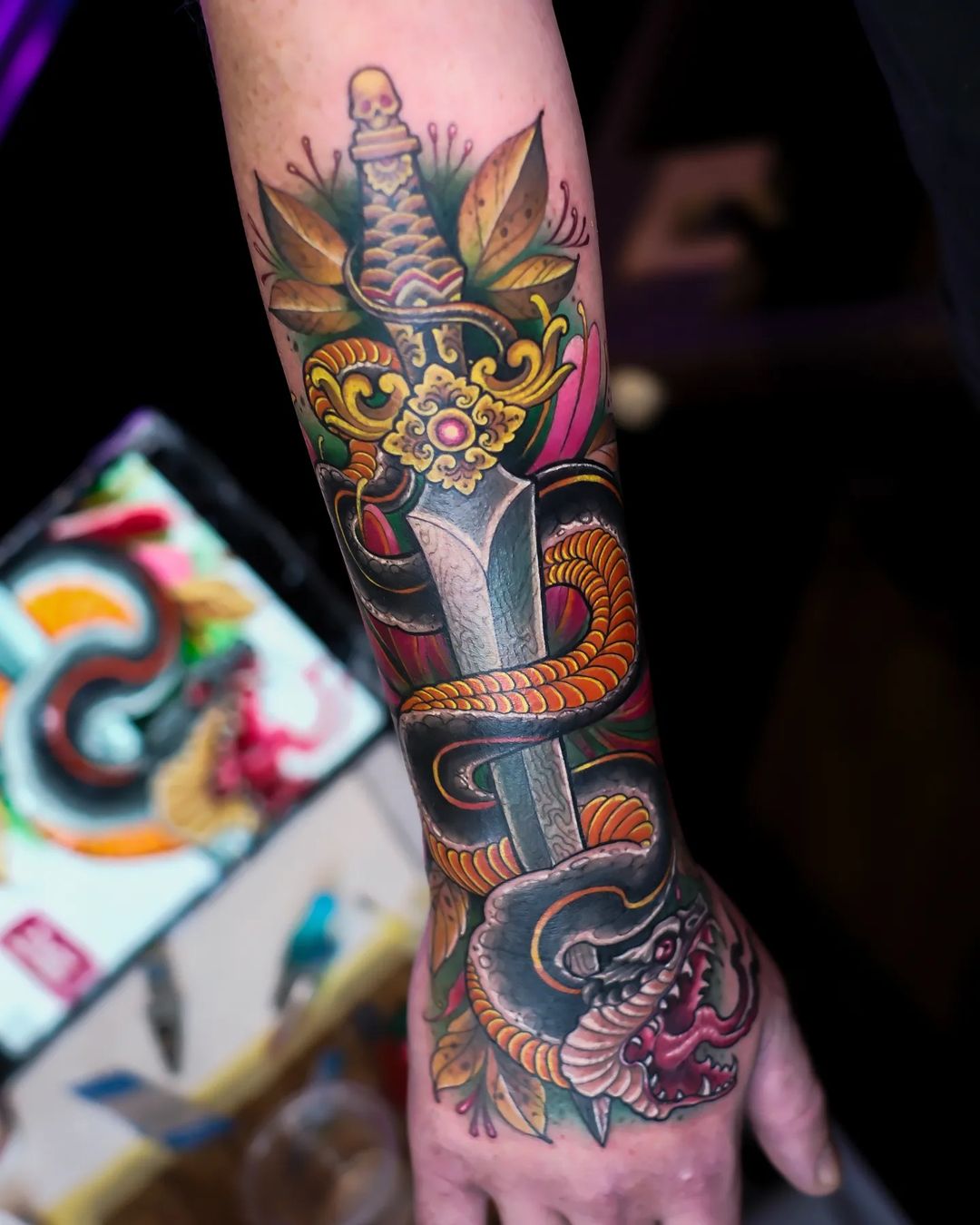 Owned and operated by a Balinese tattoo artist, Kink Tattoo stands as a sought-after parlor excelling in neotraditional designs and vibrant color tattoos. Their Canggu establishment is renowned for its skillful color-grading and offers free aftercare for every client, epitomizing their commitment to both artistry and client satisfaction.
Jl. Kubu Manyar No.1, Canggu, Kec. Kuta Utara, Kabupaten Badung, Bali 80351
Phone: +62 859 5498 5558
Website 
Instagram 

TNT Tattoo: Crafting Unique Tattoos with Expertise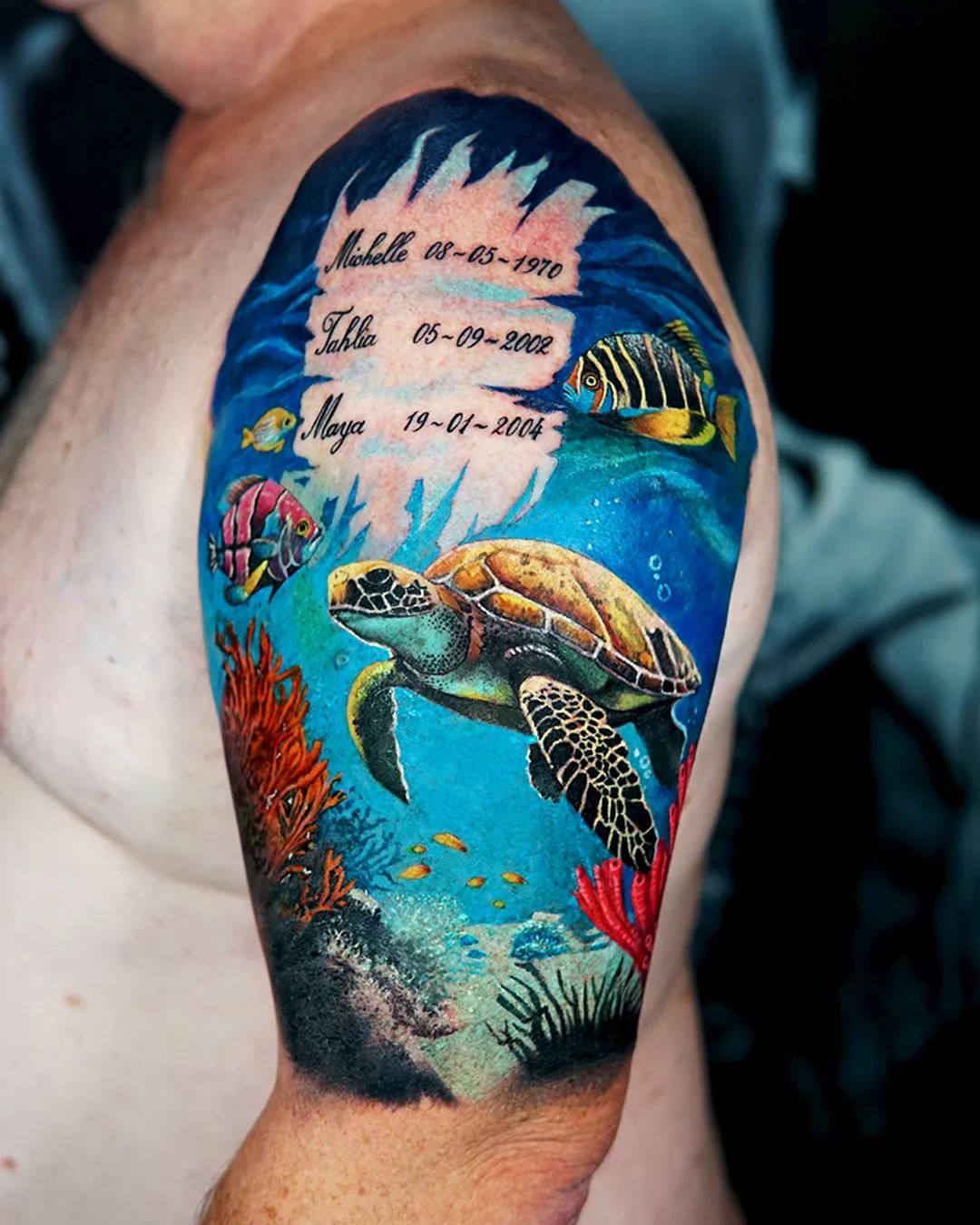 TNT Tattoo Bali is a boutique tattoo shop specializing in high-end tattooing tailored to each client. Their veteran artists, proficient in Freehand and digital design, ensure your tattoo is a unique work of art. Located near the bustling heart of Seminyak, their cozy studio and top-notch hygiene protocols guarantee a comfortable and relaxing tattooing experience.
Jl. Raya Taman No.8, Seminyak, Kec. Kuta Utara, Kabupaten Badung, Bali 80361
Phone: 0813-3733-7676
Website 
Instagram 

Tridatu: The Epitome of Realistic Black and Grey Artistry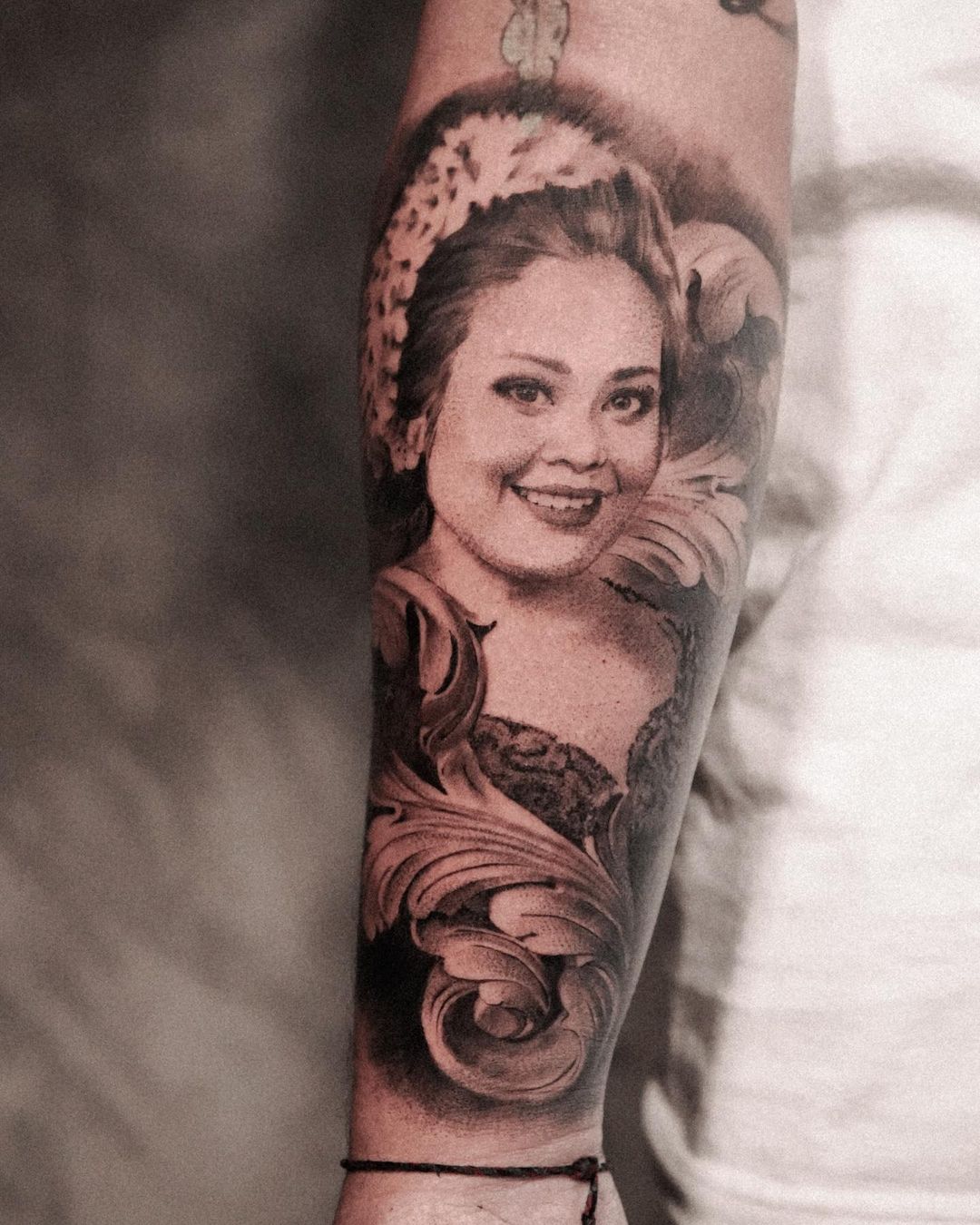 Tridatu Tattoo is celebrated for its expertise in creating realistic, Balinese-inspired black and grey tattoos. Led by the main artist, Denu Sentanu, their distinctive art style is specialized on ultra realism-portraits, but also encompasses arrays of styles, including neo-classic, animal, mythology figures, and more. Their cozy venue, premium hygiene, and intricate designs make Tridatu Tattoo a distinguished destination for body art enthusiasts.
Jalan Kubu Anyar I, Gang Asoka No.108x, Kuta, Kec. Kuta, Kabupaten Badung, Bali 80361
Phone: +62 813 5368 345
Instagram