With its stunning landscapes, rich culture, and unique tropical climate, Bali has become the grand hub for innovative architectural design. The island's top architectural firms are pushing the boundaries of creativity, sustainability, and functionality to create exceptional spaces that blend seamlessly with the natural beauty of Bali. Let's explore some of the best architectural firms that are making waves in the architectural scene of this tropical paradise.
Best Architect Firms in Bali
2M Design Lab
Key Projects: Black Sand Brewery, Tappo Tapas, Cactus Beach Club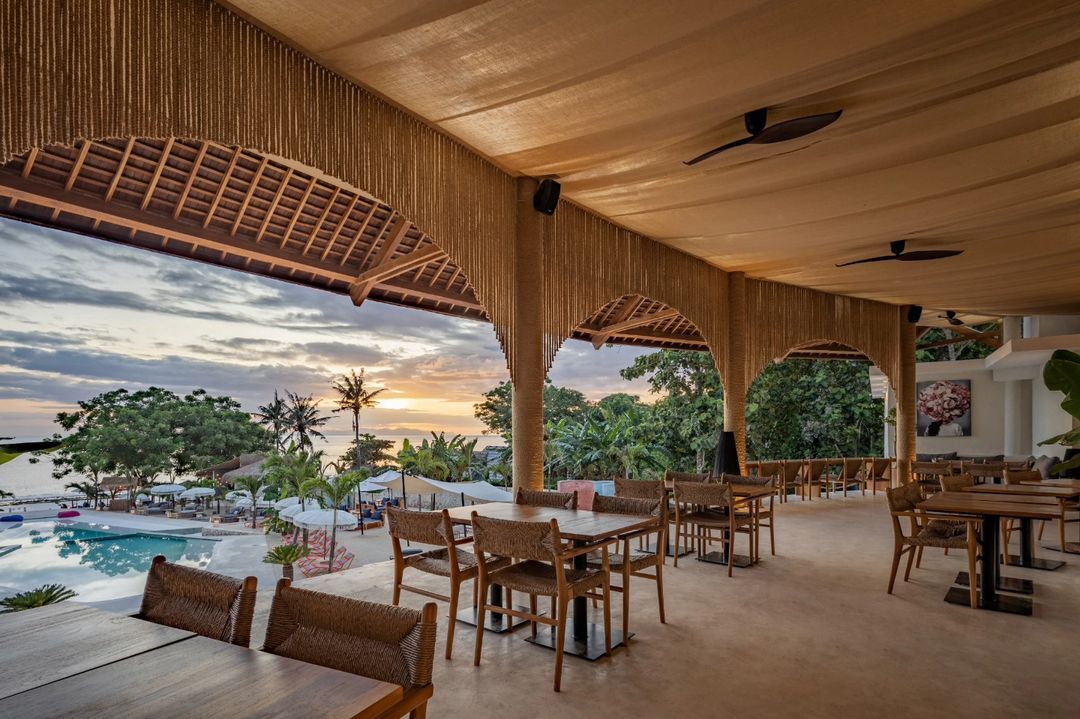 2M Design Lab stands out for its cutting-edge approach to tropical design. Led by Director Manuele Mossoni, the firm leverages advanced technology, including Virtual Reality (VR), to anticipate climate change and construction challenges. Their portfolio showcases a commitment to creating climate-responsive spaces, making them a top choice for those looking to embrace Bali's natural environment while enjoying modern comforts.
Jl. Sunset Road No.88, Seminyak, Kec. Kuta, Kabupaten Badung, Bali 80361
Phone: +62 878 0008 0818
Website 
Instagram 

Alexis Dornier
Key Projects: Lost Lindenberg, Birdhouses Bali, The River Studio, Bali Tennis Club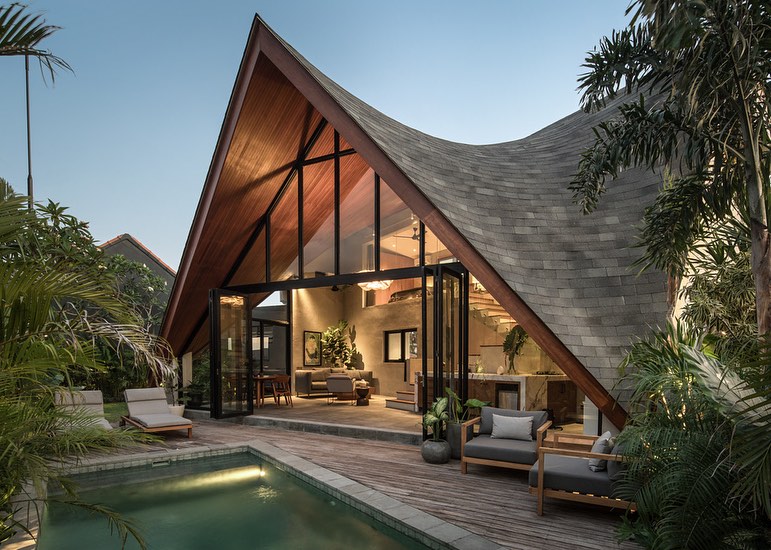 Alexis Dornier, with his background in the aviation industry and architectural expertise gained in New York, brings a unique perspective to Bali's architecture. His projects beautifully blend the local culture with international design principles. Dornier's holistic approach ensures that each project is not only visually appealing but also functional and sustainable.

Arkana Architects
Key Projects: Desa Hay Resort, Oberoi Villa, Spice Mantraa & NOAA Social Dining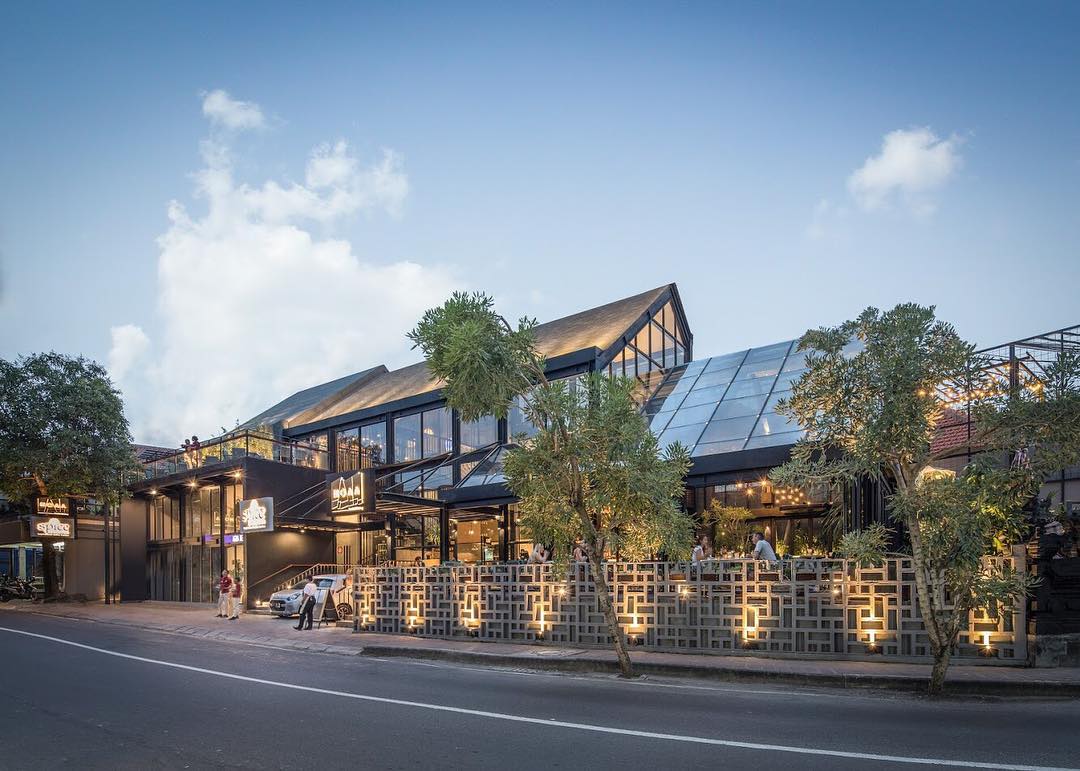 Arkana Architects, located in the heart of Bali's vibrant area, specializes in out-of-the-box property design. Their collaborative approach ensures that client perspectives and opinions are central to the design process. Their modern tropical architecture with Balinese influences creates captivating and joyful spaces, perfect for resorts, villas, hotels, and other commercial properties.
Jl. Umalas II No.85, Kerobokan Kelod, Kec. Kuta Utara, Kabupaten Badung, Bali 80361
Phone: +62 877 0511 6888
Website 
Instagram 

Balitecture
 
Key Projects: Casa Uluwatu, Desa Hut, Casa Petak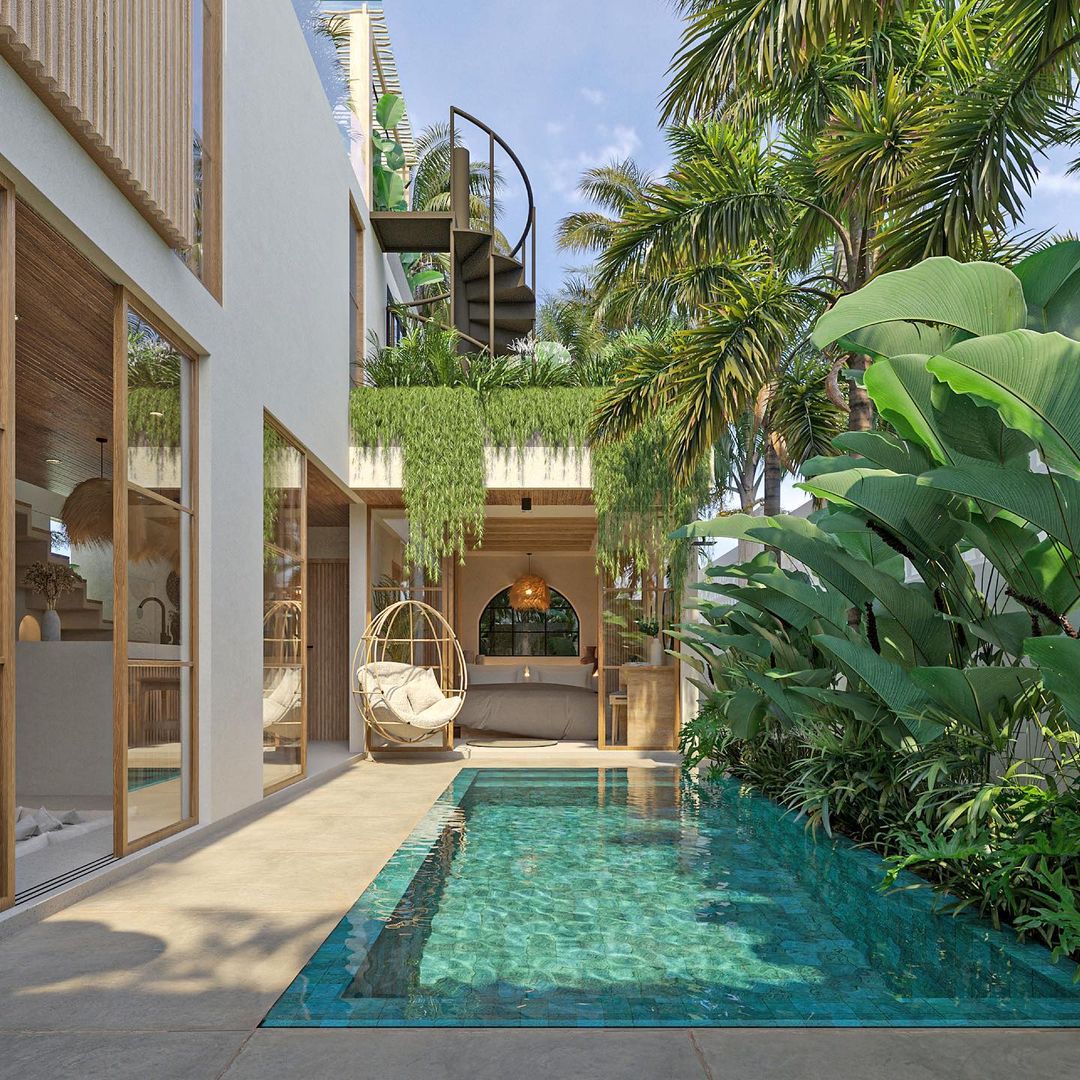 Balitecture offers end-to-end property services, from development to maintenance, specializing in lifestyle houses, luxury villas, resorts, and more. Their passionate team collaborates closely with experts to provide worry-free property development and management. Their projects are synonymous with quality and luxury, making them a trusted name in Bali's architectural scene.
Jl. Mertanadi No.81, Kerobokan, Kec. Kuta Utara, Kabupaten Badung, Bali 80361
Phone: +62 813 3978 3231
Website 
Instagram 
DP+ Concept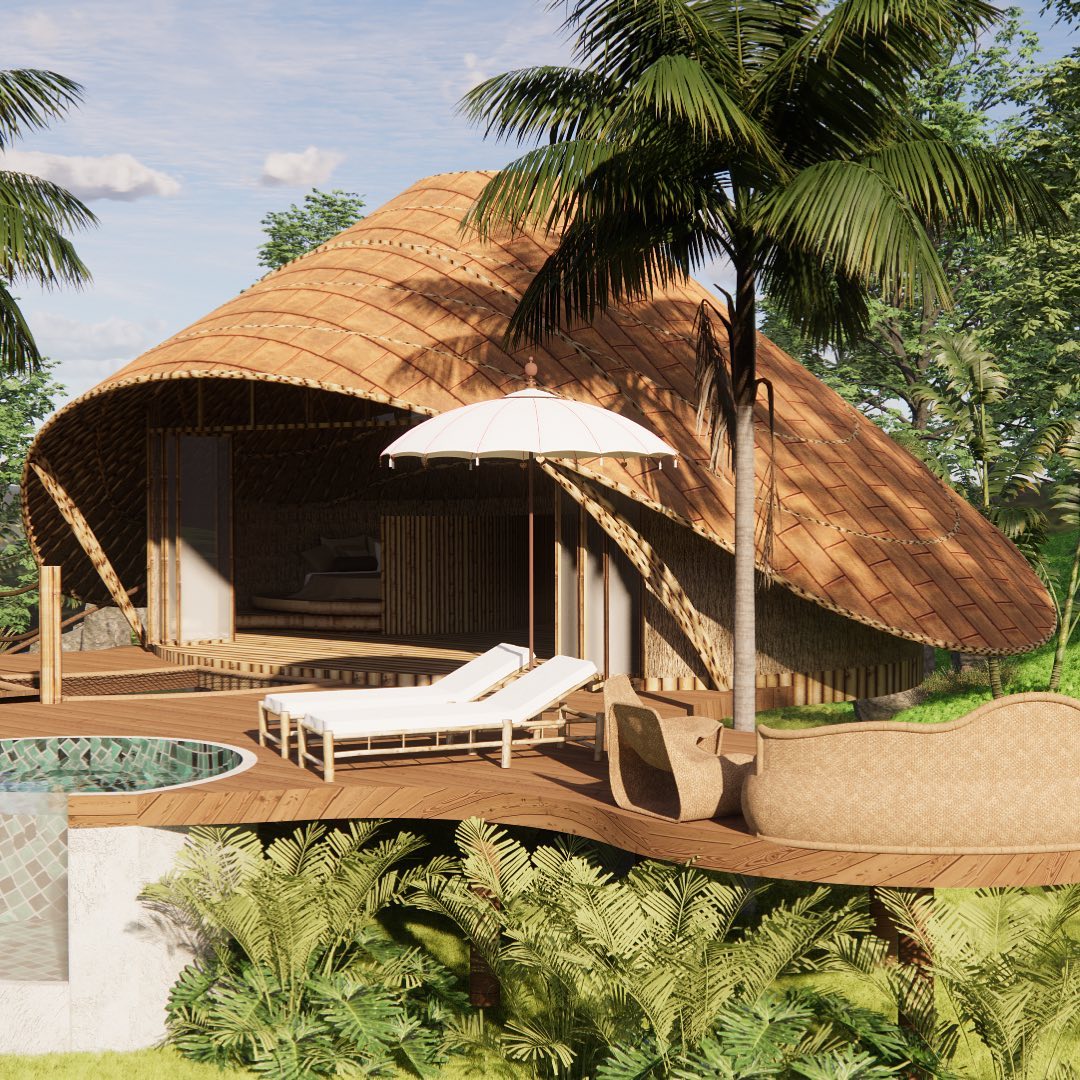 DP+ Concept, a Bali-based consultancy specializing in architecture and interiors, is on a mission to transform visions into realities. Founded in 2017, they infuse art, humor, functionality, and a touch of the streets into their designs, creating spaces that enhance urban living. With over two decades of experience and a deep understanding of Balinese wisdom, as seen in projects like the Aksari Resort Ubud, DP+ Concept excels in crafting harmonious, visually pleasing, and functional spaces. Their expertise extends to restaurant branding, as exemplified by Shichirin, a unique blend of Japanese and contemporary styles. They've also left their mark on the luxurious Astera Canggu, where elegance meets practicality in the serene North Kuta landscape. With their years of experience and numerous successful projects, DP+ Concept is the ideal partner to turn property dreams into stunning realities.
Jl. Gn. Tangkuban Perahu No.888, Kerobokan Kelod, Kec. Kuta Utara, Kabupaten Badung, Bali 80361
Phone: +62 812 3966 6177
Website 
Instagram 

Earth Lines
 
Key Projects: Asa Maia Wellness Resort, Jungle House, Coral Villa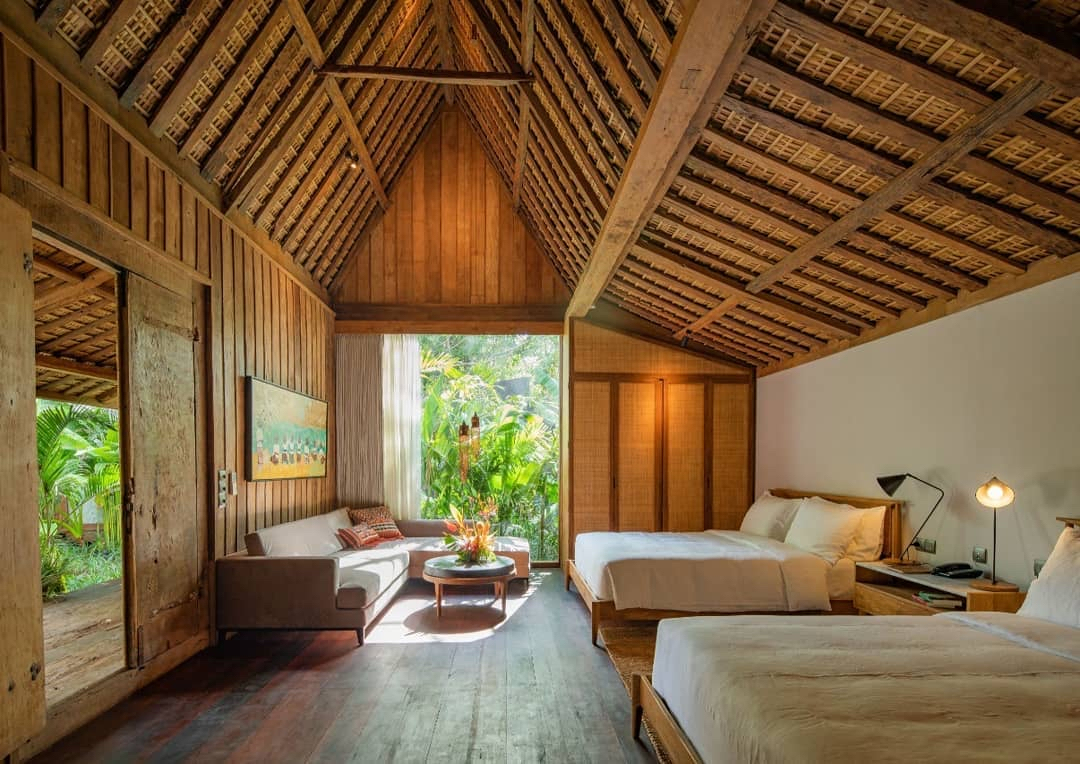 Earth Lines Architects is dedicated to creating contextual, inspired, tropical, and vernacular architecture that harmonizes with Bali's topography and environment. Their focus on sustainability, natural materials, and innovative techniques results in architecture that connects seamlessly with nature, making every project a unique masterpiece.
Jl. Bypass Ngurah Rai No. 234 Sanur, Kota Denpasar, Bali, 80361
Website 
Instagram 

IBUKU

Key Projects: Green School, Green Village, Sharma Springs, Bambu Indah Hotel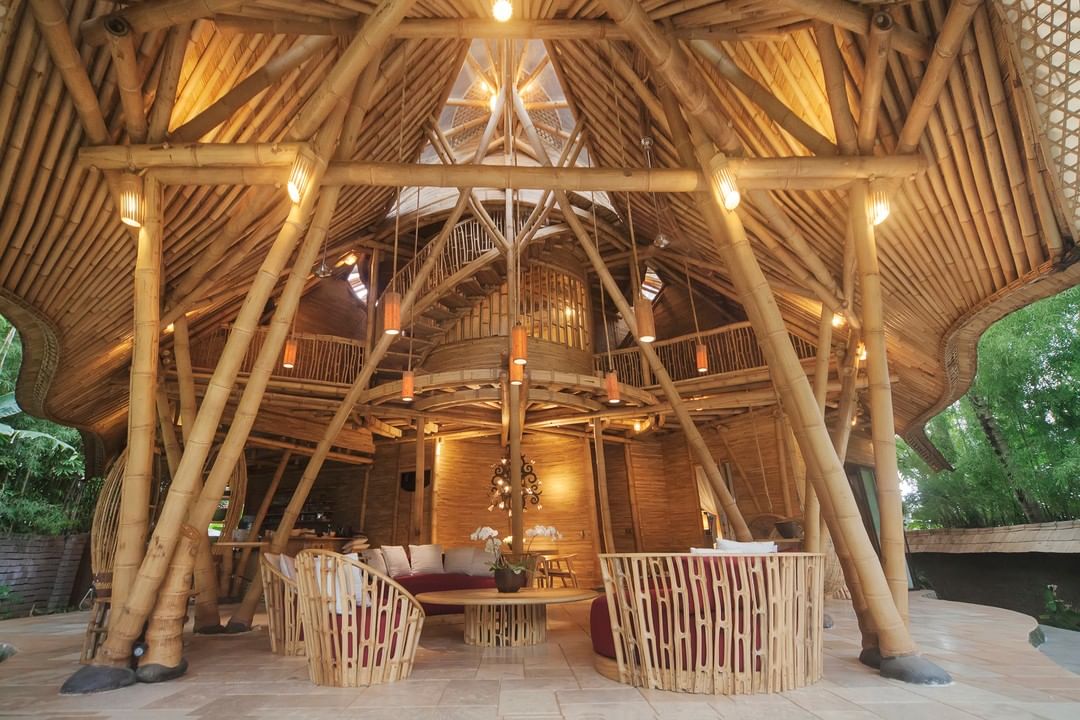 A project by Elora Hardy, IBUKU is pioneering sustainable architecture using bamboo as its primary material. Their designs redefine luxury by harmonizing with nature and engaging local craftsmen. With over 60 bamboo structures in Bali and beyond, IBUKU's commitment to authentic, sustainable, and innovative design sets them apart.
Banjar Piakan, Sibang Kaja, Abiansemal, Badung Regency, Bali 80325
Phone: +62 361 846 3314
Website 
Instagram 

Inspiral

Key Projects: Ulaman Eco-Luxury Resort, Nuanu Bali, Villa Annabelle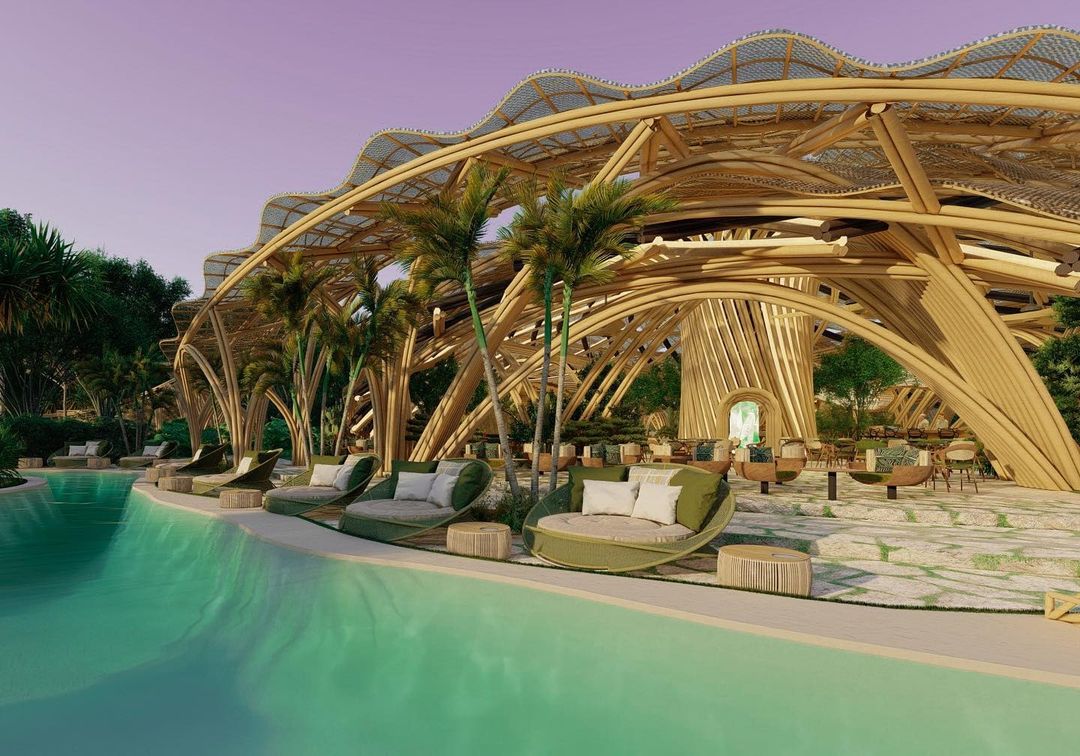 Inspiral architects draw inspiration from the merging of stars, symbolizing the convergence of diverse backgrounds and philosophies. Their designs reflect a commitment to excellence, environmental stewardship, and improving people's lives. By combining the best of East and West, they create architecture that radiates positive energy.
Mertasari St No.1A, Sanur, Denpasar Selatan, Denpasar City, Bali 80228
Phone: +62 812 3866 8698
Website 
Instagram 

Made Dharmendra Architect

Key Projects: Villa Jimbaran, Villa Delmara, Simmita Private Villa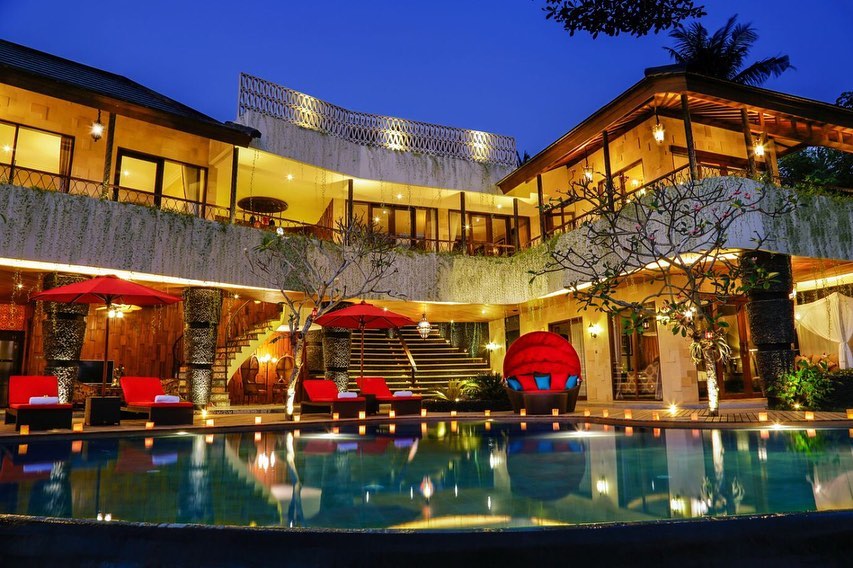 Made Dharmendra Architect is known for its comprehensive approach to architectural design, ranging from private residences to hospitality buildings. Their strong connection to nature and local traditions results in designs that are responsive and responsible to their surroundings, delivering a unique identity to each project.
Jl. Tunjung Sari Gg. Pandan Arum No. 3 Denpasar, Bali-Indonesia 80117
Phone: +62 361 413416
Website 
Instagram 

Studio Lumbung

Key Projects: Ulu Villa, Casa De Quadrada, Villa Poetih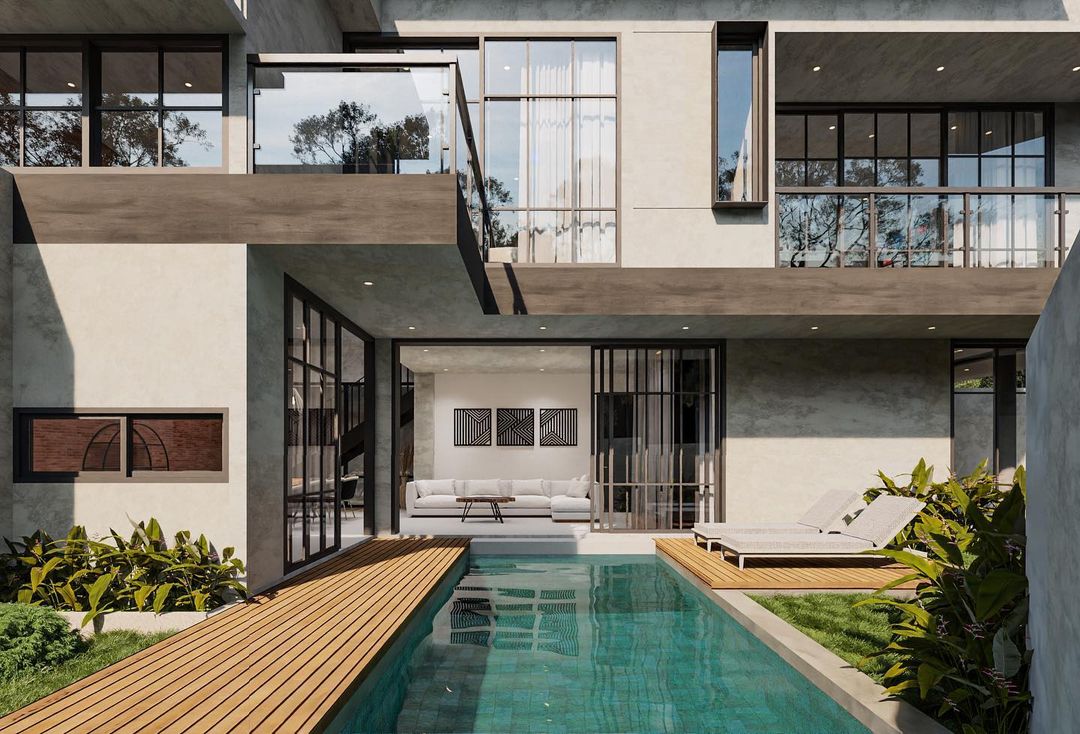 Led by Andri Saputra, Studio Lumbung combines traditional Balinese design with a global perspective. Their unique approach, combining function and aesthetics, has led to projects in Bali, Jakarta, Nigeria, and the Bahamas. Their commitment to showcasing Balinese style on a global scale is evident in their expanding portfolio.
Selaras Residence, Jl. Raya Sading No.18, Sading, Kec. Mengwi, Kabupaten Badung, Bali 80351
Phone: +62 851 8685 7891
Website 
Instagram