The endless exploration of art and design is one of the main reasons people get attracted to Bali. On this small island, artists from all over the world came and interpreted their own vision of Bali into paintings and design works. Collaborations become unavoidable, and thus art in Bali flourish. Here are our selections of must-visit art galleries in Bali.
Yellow Brick Road Gallery
The Yellow Brick Road is a representation of the road to happiness and prosperity. This sums up the path of making the decision to quit the corporate world and pursue their aspirations perfectly. It's also perfectly appropriate for the fantastic "under-discovered" artists they deal with since they provide them a stage on which to display their incredible skill and travel down their own Yellow Brick Road. As part of their mission to give back to the community, they work with underprivileged youth to utilize color, creativity, and art to create a picture of their road to success and happiness.
Jalan Drupadi, No. 7 or Jalan Basangkasa, No. 11, Seminyak
Instagram: https://www.instagram.com/theyellowbrickroadgallery/
Facebook: https://www.facebook.com/TheYellowBrickRoadGallery/
Website: https://www.theyellowbrickroadgallery.com/
TiTian Art Space
Inaugurated on 29 January 2016, the TiTian Bali Foundation is being founded as an effort to "re-frame" the potential of Balinese Visual Arts within the creative economy. The TiTian Bali Foundation is on a mission to help Balinese visual artists not only survive and adapt to this profound transformation but also flourish to the point where they can support Bali and Indonesia's creative economies. Balinese art will be displayed on international platforms. 
Biji World, Jl. Raya Mas, MAS, Ubud
Website: https://titianartspace.com/id/
Facebook: https://id-id.facebook.com/TiTianArtSpace/
Cush Cush Gallery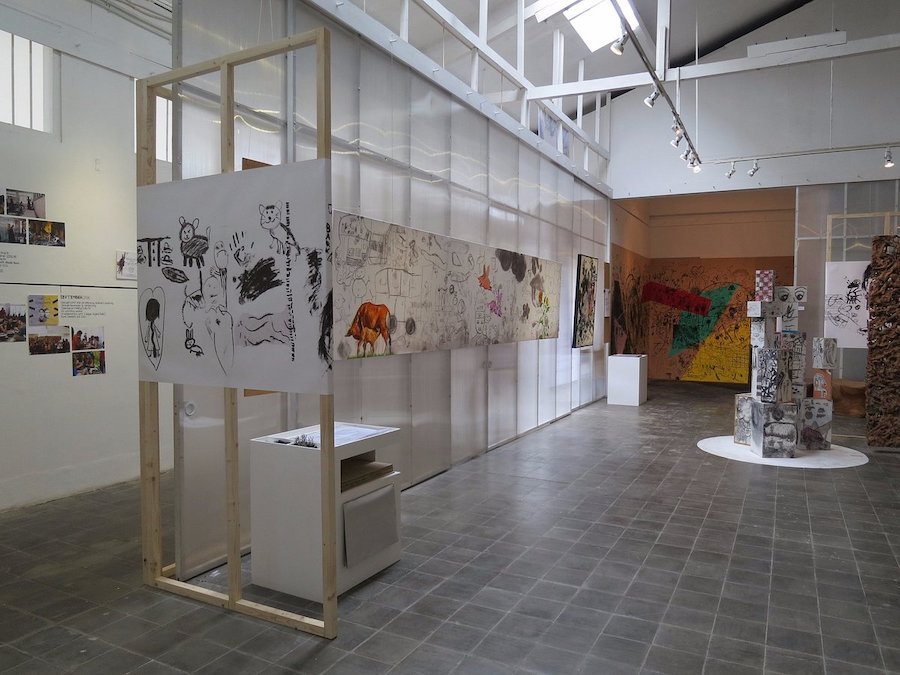 Located hidden in the Denpasar downtown area, Cush Cush Gallery is a modern platform for creative collaborations in contemporary art and design. You may find many different kinds of multidisciplinary arts shown through intersections of materials and techniques. The gallery has a main gallery space with three smaller studios where a variety of creative programs are held. To get the best experience, you may want to check their events and programs before visiting.
Gg. Rajawali No.1B, Dauh Puri Klod, Denpasar
Facebook: https://www.facebook.com/ccgbali/ 
Instagram: https://www.instagram.com/cushcushgallery/?hl=en 
Website: http://cushcushgallery.com/
HeartLab Bali
Crazy and fun are the two words that perfectly explained HeartLab Bali. Through a fresh approach to art, the gallery has gained much curiosity from visitors. At this little wonderland, you can find colorful pugs, cowboy Ahok sculptures, Yoda Bruce Lee, men and women with rabbit head paintings, cardboard robots, and much more imagination spill. Many of the artworks are for sale, so who knows what you are going home with!
Jl. Kayu Jati No.8, Seminyak (Seminyak Village Mall)
Facebook: https://www.facebook.com/HeartArtLab/ 
Instagram: https://www.instagram.com/heartlabbali/
TONYRAKA Art Gallery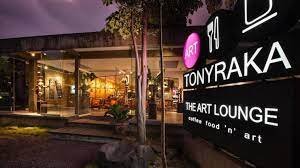 TONYRAKA Gallery
A collaboration between a father and a son, TONYRAKA Art Gallery showcases two distinct themes: tribal and contemporary. Before changing the name to TONYRAKA, A. A Gede Raka Wirayuda established the Raka Gallery in 1968 to showcase his fine wood carving artworks. In 1997, A. A Bagus Tony Hartawan joined the business and thus the gallery changed its name to TONYRAKA. Now it presents broad artworks, including some from overseas artists who stay on the island. The gallery constantly endorses the growth and development of local artwork through its ongoing exhibitions.
Jl. Raya Mas No.86, MAS, Kecamatan Ubud
Facebook: https://www.facebook.com/Tonyraka-Art-Gallery-179609328736700/ 
Instagram: https://www.instagram.com/tonyrakagallery/ 
Website: http://www.tonyrakaartgallery.com/
Komaneka Fine Art Gallery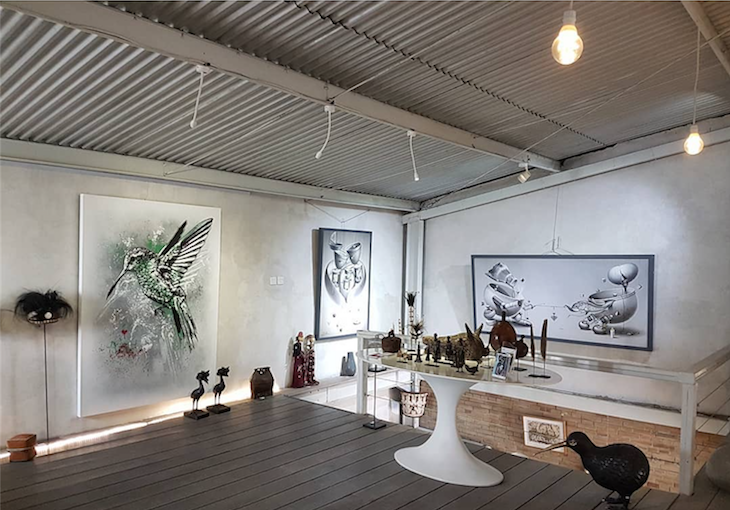 Komaneka Fine Art Gallery
Spacious and clean, Komaneka Fine Art Gallery features unusual artworks that reflect contemporary lifestyles from the vision of Balinese artists. Walking away from the traditional local paintings, the gallery collections are fresh and relevant to our life. It is located within Komaneka resorts area, where visitors can enjoy warm hospitality during their stay in Ubud.
Jl. Monkey Forest, Ubud
Facebook: https://www.facebook.com/KomanekaGallery/ 
Instagram: https://www.instagram.com/komaneka_gallery/ 
Website: http://gallery.komaneka.com/
Nyaman Gallery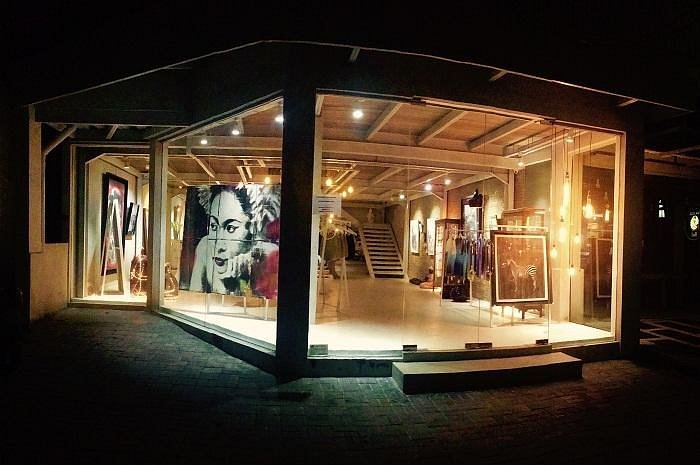 Nyaman Gallery at Seminyak
An eclectic art gallery in Seminyak, Nyaman Gallery represents Bali-based emerging local artists and some carefully curated international artists. The artworks ranging from paintings, photographs, sculptures, to wearable art like jewelry and fashion. Just like its name which means cozy in English, Nyaman Gallery urges the visitors to enjoy their collections with a relaxed mind as if they are in their own home. Eventually, you can purchase the artworks you love and really bring them home.
Jl. Raya Basangkasa No.88, Seminyak
Facebook: https://www.facebook.com/nyamangallery/ 
Instagram: https://www.instagram.com/nyamangallery/ 
Website: http://www.nyamangallery.com/