School's off, summer ON! Looking for an unforgettable experience for your little ones during their mid year vacation? Bali could provide them as well! From outdoor adventures to art skills, the island offers a wide range of exciting and enriching summer camps that will keep your beloved children engaged and entertained. In this article, we have curated some of the finest alternative education centers in Bali with enticing programs for your kids to explore, learn, and make unforgettable memories and friendships during their summer holiday. 
Fun, Learn, Explore: Best Summer Schools or Holiday Camps In Bali 2023
The Anak Atelier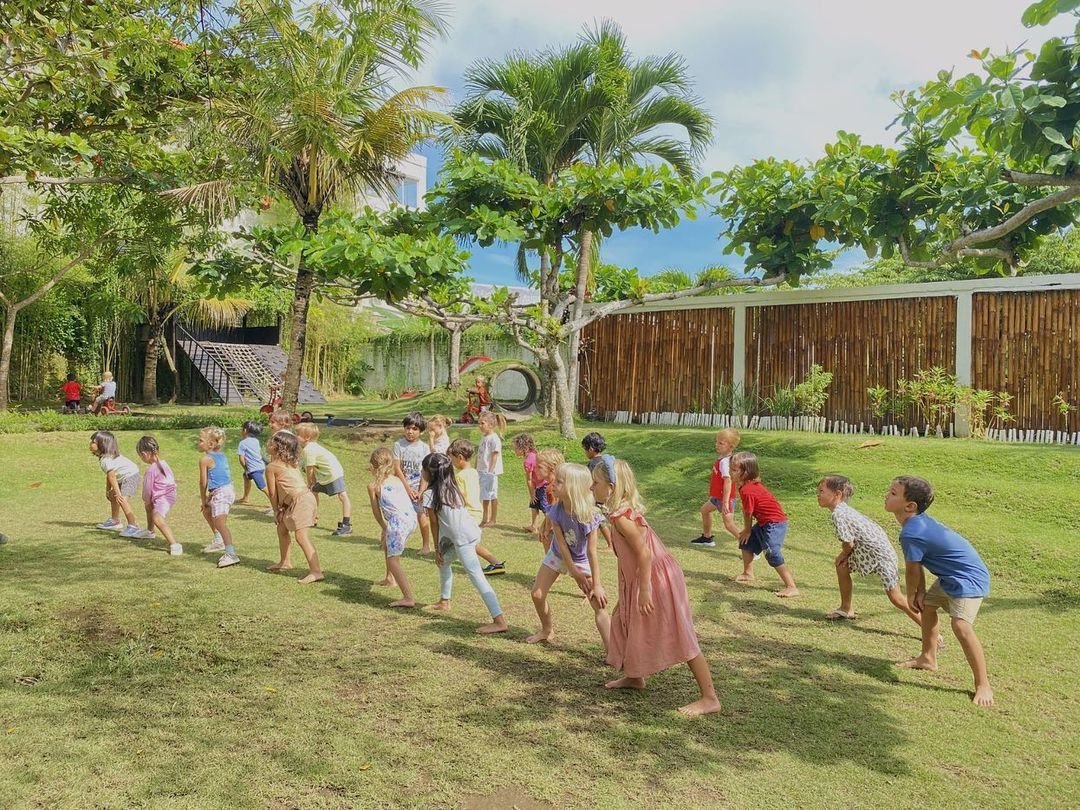 An early learning centre that caters families from the age of 18 months to 6 years, The Anak Atelier will provide kids with compelling education and entertaining activities. The Balangan-based learning center at Bukit Peninsula area of Bali understands that children are actually competent enough to take learning into their own hands, and build their curriculum based on engaging creative activities including sport and dancing. They also host annual holiday camps regularly for kids during their summer vacation.
Age Range: 18 Months - 6 Years
Jl. Pantai Balangan, Ungasan, Kec. Kuta Sel., Kabupaten Badung, Bali 80361
Phone: +62 878 6355 0300
Website
Ensiklomusika Bali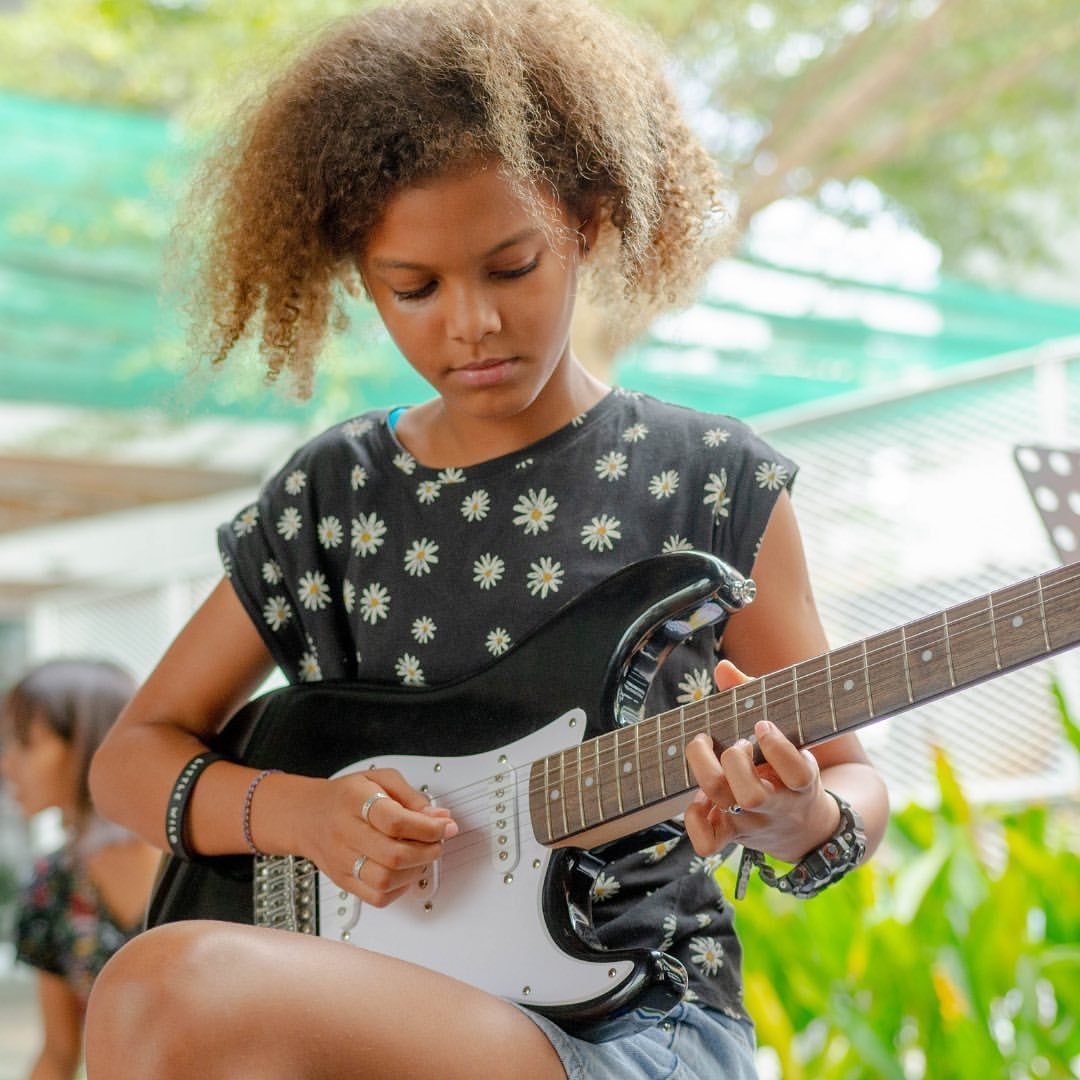 Believing that every kid has their own dreams and preferences when it comes to music, Ensiklomusika were established to guide the little ones toward their dreams. Since first opened in 2012, Ensiklomusika has been guiding children and adults reaching their musical dreams through music lessons in their branches in Jakarta and Bali. All the lessons in this school are presented in English and Indonesian, with world-wide certification opt for students available. Ensiklomusika offers a wide range of musical classes for your little ones; from instrument, vocal to digital music making.
Age Range: 3 - 9+
Real Madrid Foundation Training Program at Finns Beach Club Bali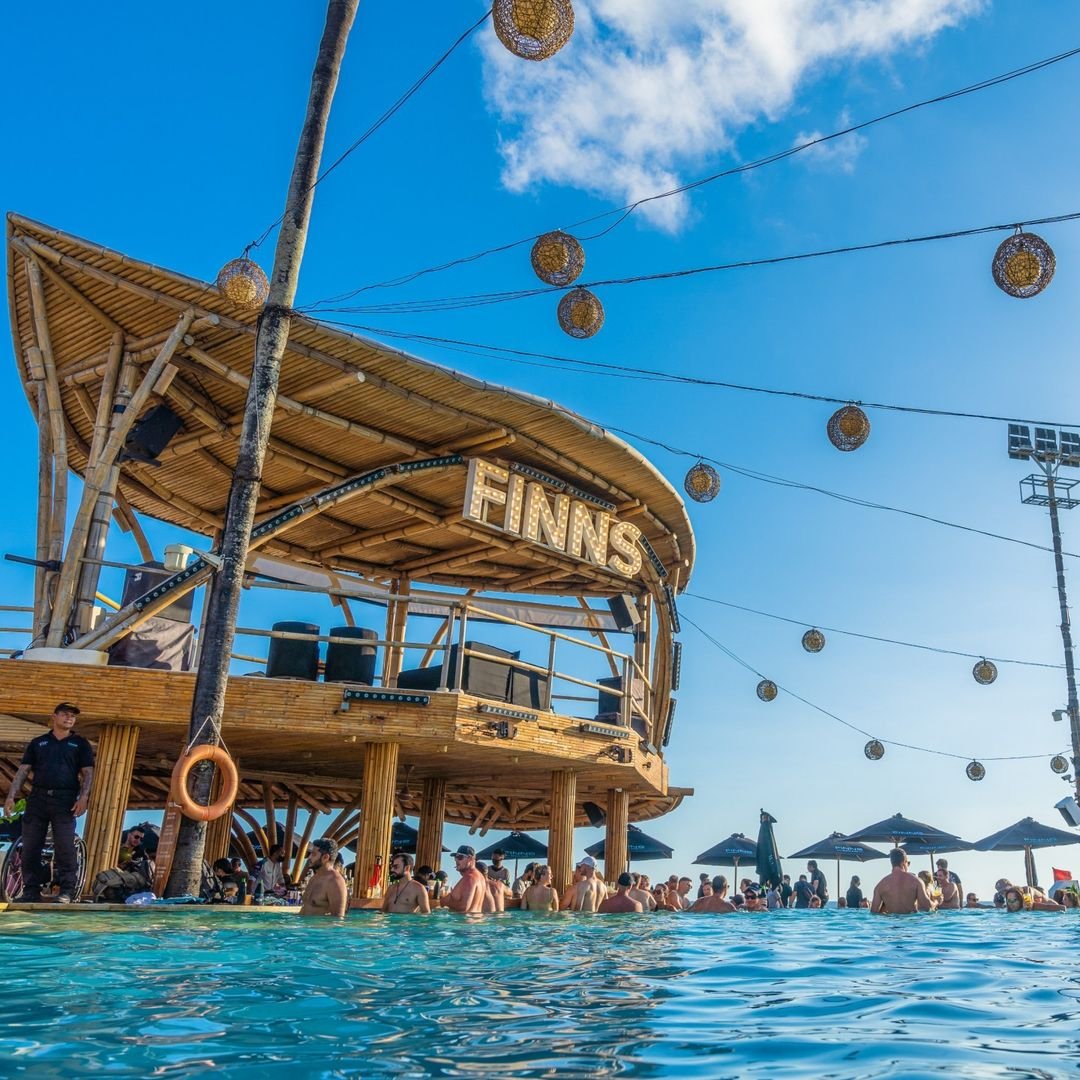 Looking for a way to keep your kids active and engaged this summer? Real Madrid Foundation Bali Training Program is the perfect answer! Commence on 3rd - 7th July 2023 at Finns Beach Club, this exciting program offers five consecutive days of soccer training led by a professional coach from the club's prestigious 'La Fabrica' youth academy. With each daily session running for 90 minutes, your child will have the opportunity to develop their physical, sports, and social skills in an international environment. Plus, each player will receive an official Adidas Real Madrid Foundation jersey, shorts, socks, and bag. Don't miss this chance to introduce your child to the values of Real Madrid, including leadership, teamwork, effort, solidarity, cooperation, and respect. Join us and share in our passion for football!
Jl. Pantai Berawa No.99, Canggu, Kec. Kuta Utara, Kabupaten Badung, Bali 80361
Phone: +62 361 844 6327
Website
 
Green Camp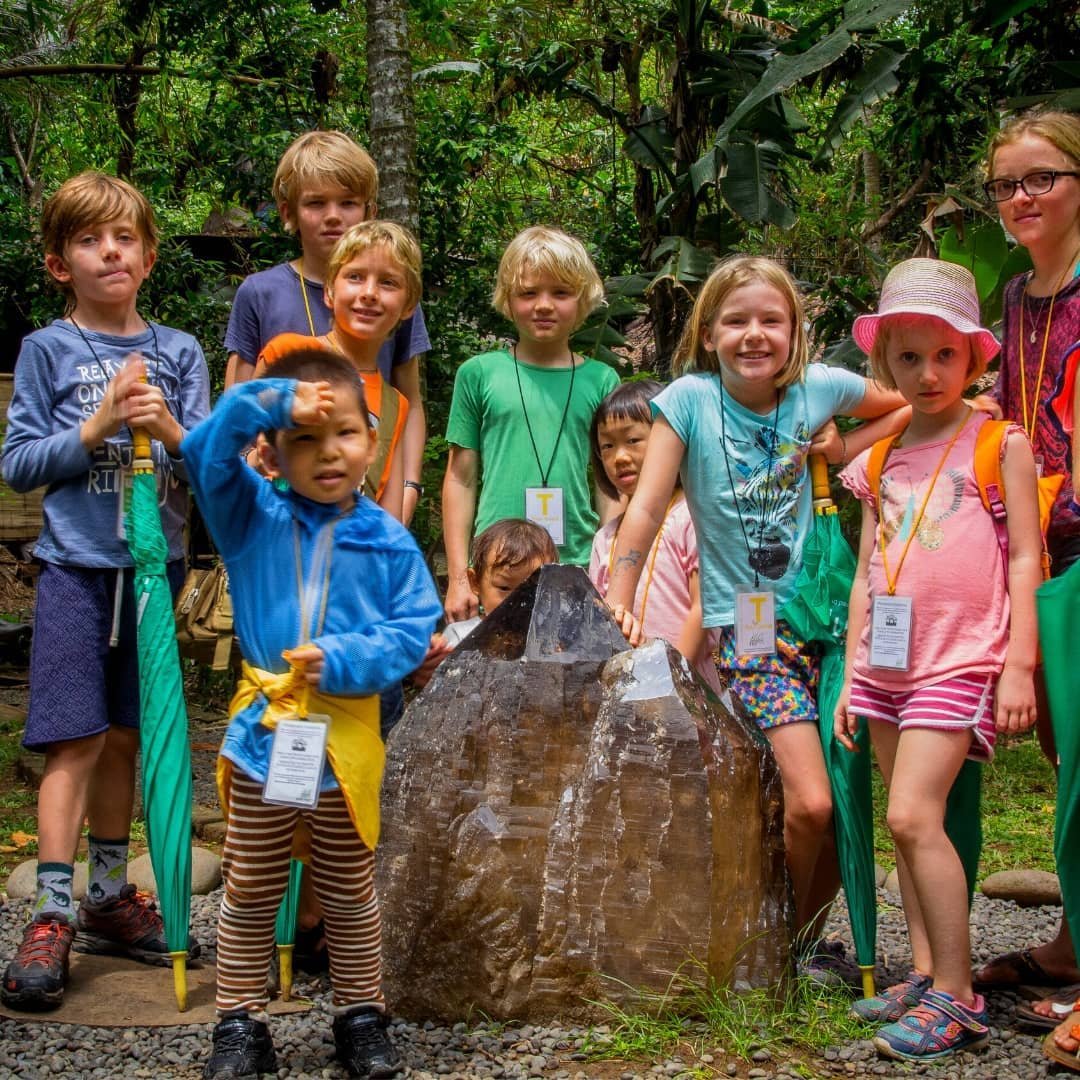 Developing a strong sense of connection to nature for the young 'uns is essential, and Green Camp understands this very well. They believe that experiential education focused on sustainability helps people to better understand the world around them and their personal impact in a fun and memorable way. Located at Green School Bali, one of the greenest learning centers in the world, Green Camp offers programs for children, families, school groups, and corporations with a range of fun activities that challenge campers physically, intellectually and emotionally.
Age Range: 4-17 
Banjar Saren, Jl. Raya, Sibang Kaja, Kec. Abiansemal, Kabupaten Badung, Bali 80352
Phone: +62 851 0009 3310
Website
Pelangi School
Emphasizing in both 'fun' and 'creative' aspects of learning, Pelangi School offers a perfect opportunity for your children to learn new skills and express themselves creatively. Started as a private, non-profit school in 2006, now it has become one of the most renowned alternative educational centers in Bali. The Ubud-based learning center now includes 200 students, representing almost thirty different nationalities. Pelangi School also regularly held enticing children holiday programs, like Creative Summer Camp, which has successfully commenced last year.
Age Range: 2-14 
Mas, Ubud, Gianyar Regency, Bali 80571
Phone: +62 821 4524 7146
Website
Rumah Rabbit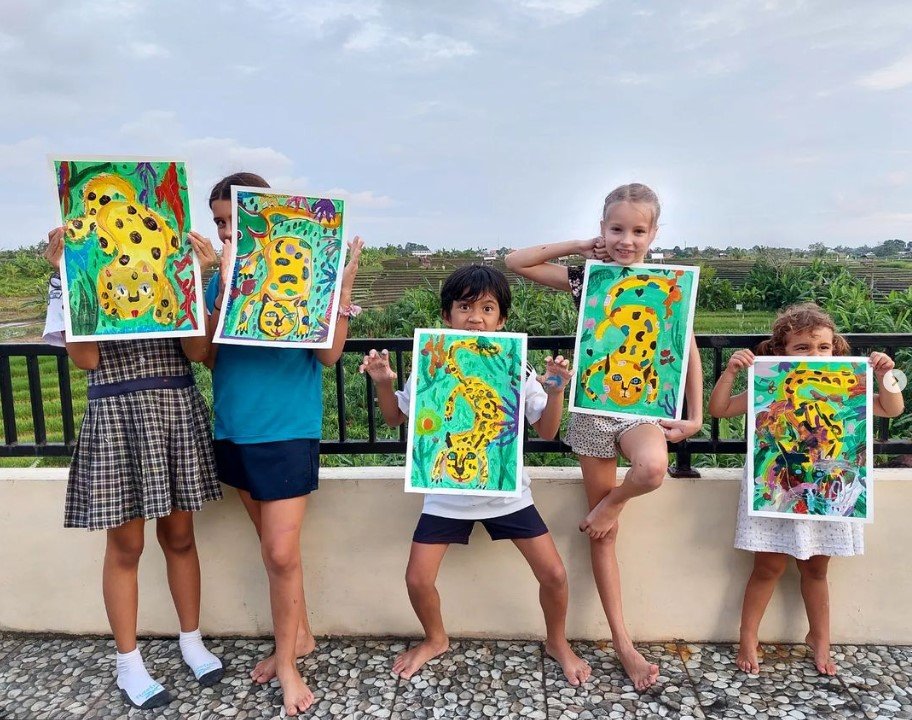 Created in 2020 by Bianca Timmerman a.k.a Bunny Bone, The Rabbit House focuses on creative and fun projects while helping develop fine motor skills and confidence. Here, the little ones will engage to create different art projects while exploring their creativity using a variety of materials and techniques. Rumah Rabbit hosts various art workshops and classes for kids regulary; from watercolor, bouquet arrangement to embroidery.
Age Range: 4-13 
Jl. Bumi Damai Indah, Pererenan, Kec. Mengwi, Denpasar, Bali 80361
Phone: +62 881 0384 49407
Website
Umalas Kids Club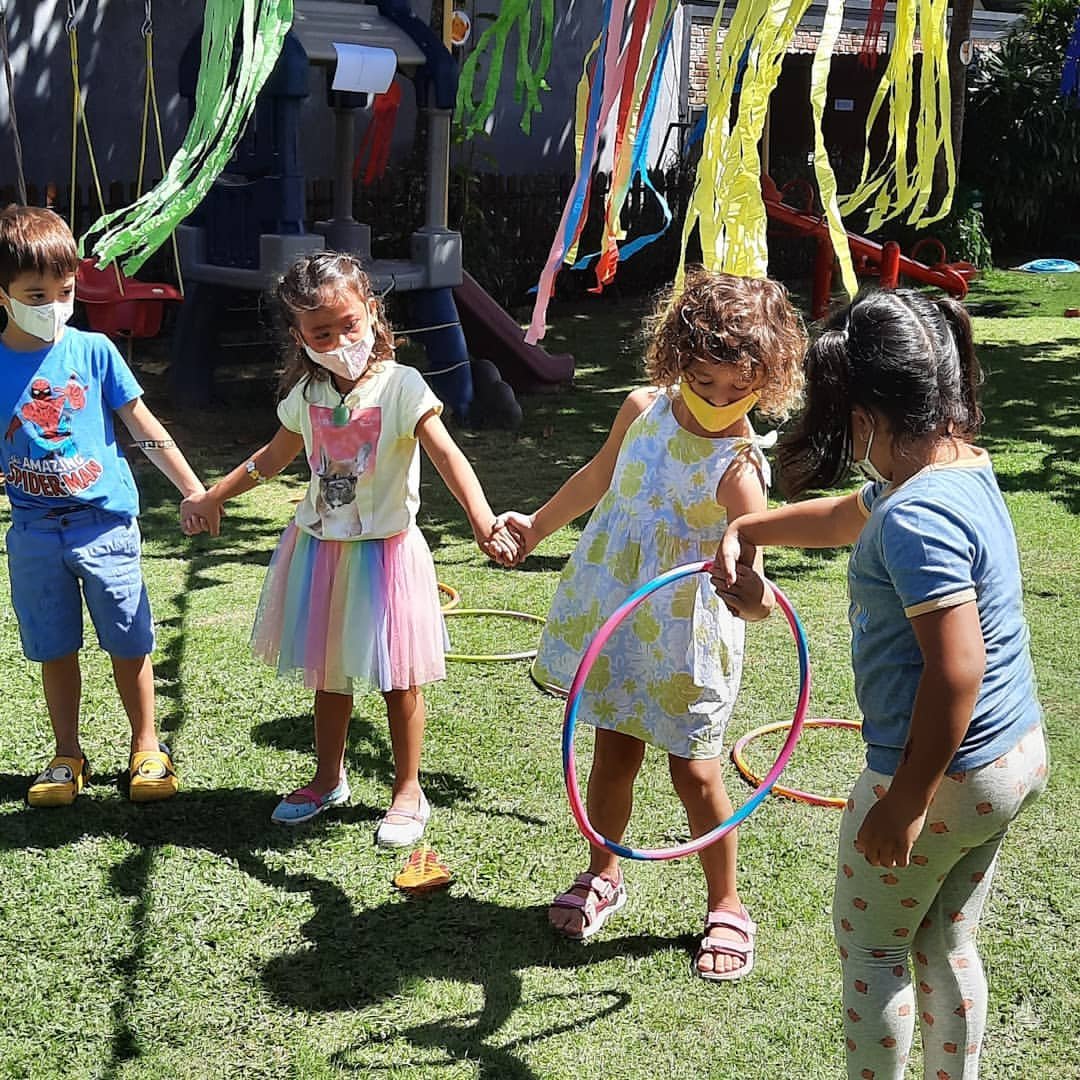 Situated in a safe and prime residential area, Umalas Kids Club provides a safe environment for children to play, learn, make friends and have fun. It offers immense experience in areas of child care and preschool education, with a learning and teaching approach through child-centered interactive activity. Umalas Kids Club will pamper your child with top-notch facilities' including a spacious, fully air-conned classroom, a playground with numerous toys and equipment to keep the little one active and moving.
Age Range: 0-5 
Jl. Umalas Lestari No.28, Kerobokan, Kec. Kuta Utara, Kabupaten Badung, Bali 80361
Phone: +62 819 3629 1040
Website
Wood School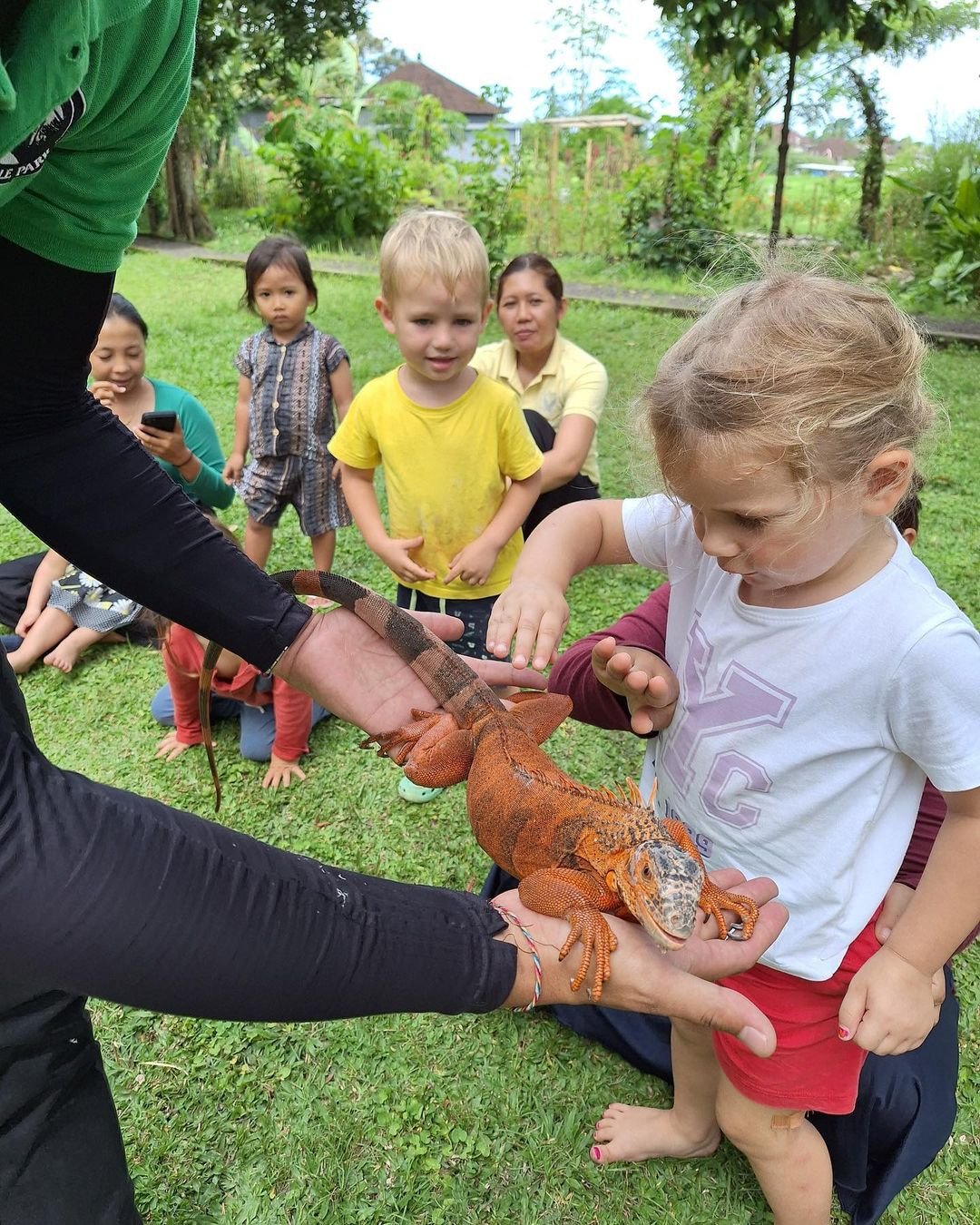 With a mission to create an educational environment which brings life to the foundation of ethics within each child, Wood School wants to inspire benevolent actions to all of its students. They aim to contribute to the future of compassion, joy, universalism and justice through fostering love and respect to all living creatures; human, animal and plants alike, as well as the earth's ecosystem in general. They also regularly initiate several exciting programs for kids; including a dedicated Summer Camp in July this year.
Age Range: 3 - 7+
Pejeng, Tampaksiring, Gianyar Regency, Bali 80552
Phone: +62 821 4794 9688
Website