Nestled in Batu Bolong, Svaha Spa offers a haven of tranquility where luxury meets rejuvenation. With its stunning natural surroundings, dedicated staff, and a wide array of wellness treatments, Svaha Spa has become a sought-after destination for those seeking relaxation and restoration. 
As you step into Svaha Spa, you are greeted by a sense of serenity and harmony. The spa is beautifully designed with traditional Balinese elements infused with a modern touch, creating a space that is both inviting and soothing. The lush tropical gardens surrounding the spa further enhance the peaceful ambiance, transporting you to a world of blissful escape.
Svaha Spa takes great pride in its team of highly trained and experienced therapists. They are not only experts in various massage techniques but also possess a deep understanding of the body's energy flow. With their intuitive touch and attention to detail, they create a truly transformative experience for each guest. Whether you seek to alleviate muscle tension, reduce stress, or simply unwind, the skilled practitioners at Svaha Spa will tailor their treatments to meet your specific needs.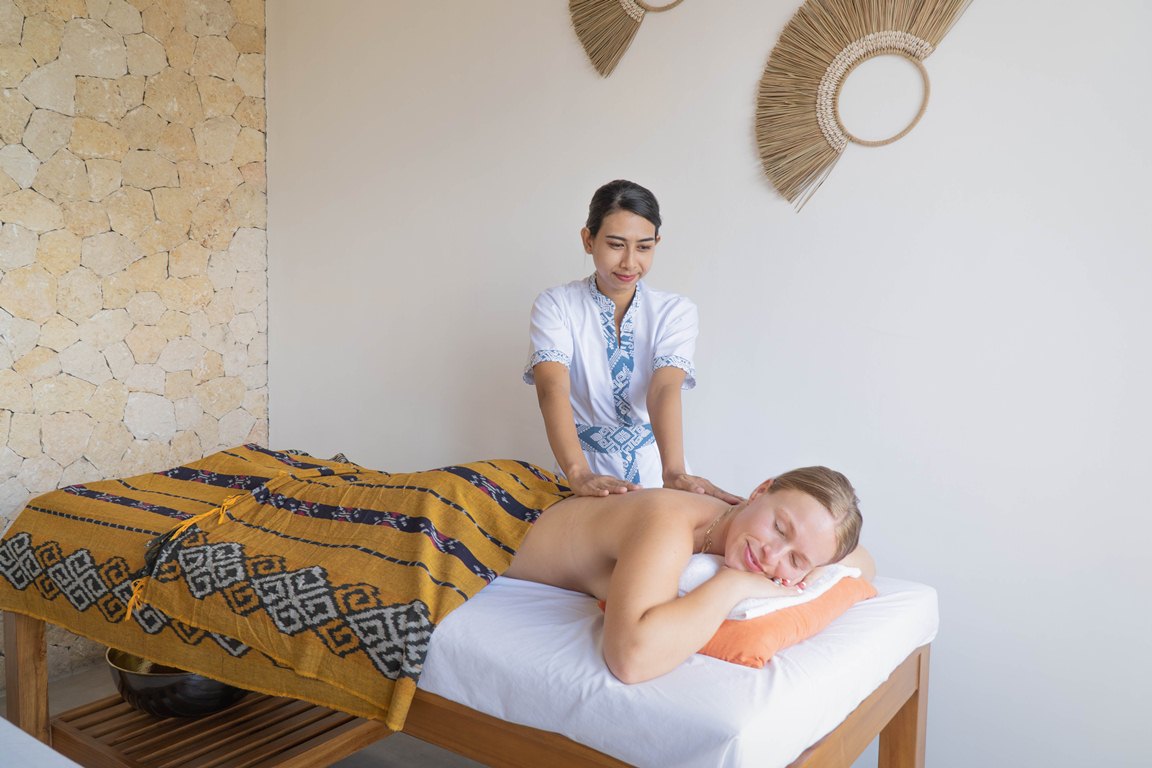 Among the extensive menu of treatments offered at Svaha Spa, several signature treatments stand out as unique experiences. The "Romantic Forest" is a romantic bath infused with essential oils and exotic flower petals that brings a romantic session to a memorable close. These signature treatments reflect the essence of Svaha Spa's commitment to providing exceptional experiences.
Svaha Spa Batu Bolong offers an oasis of tranquility in the heart of Bali, where guests can immerse themselves in luxury and experience the healing power of wellness. With its serene ambiance, skilled practitioners, and holistic approach to well-being, Svaha Spa provides a sanctuary for relaxation and rejuvenation. Whether you seek a therapeutic massage or a holistic wellness experience, Svaha Spa is dedicated to providing you with an unforgettable journey towards inner harmony and bliss. Visit Svaha Spa Batu Bolong and embark on a transformational retreat for your mind, body, and soul.