Stepping into The Spa at Renaissance was akin to entering a realm of tranquility nestled amidst Bali's lush Nusa Dua, where serenity reigns supreme and daily worries seem to melt away. What's New Bali's recent visit to this exceptional wellness oasis was a true revelation.
A Remarkable Wellness Retreat: Our Memorable Visit to The Spa at Renaissance Bali Nusa Dua Resort
From the very moment we crossed the threshold, it was evident that this was no ordinary spa. The ambiance exuded an air of sophistication and thoughtfulness, setting the stage for the indulgent pampering that awaited us. The Spa at Renaissance's Living Room welcomed us with its distinctive furnishings, a welcoming fireplace, and a carefully curated playlist that created the perfect mood for our upcoming relaxation.
Upon arrival, we were graciously presented with a refreshing welcome drink and a moist towel, a small gesture that immediately put us at ease. This meticulous attention to detail in the lobby, complete with a trickling 'waterwall' and an indoor shallow pond, was a testament to the spa's commitment to providing a personalized and unforgettable venue for a memorable wellness experience.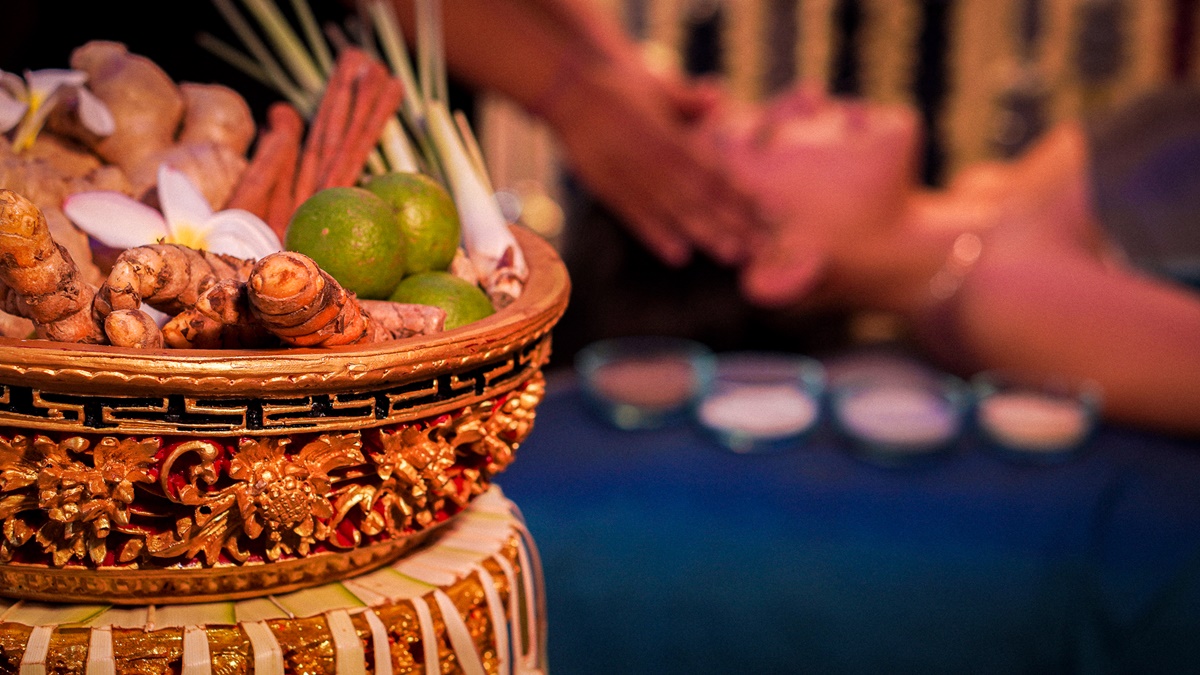 The treatment menu at The Spa at Renaissance seamlessly blends ancient Balinese holistic healing techniques with cutting-edge skincare innovations from international laboratories. Each treatment is a masterpiece, meticulously customized to cater to our unique preferences and desires. It was like being seated at the chef's table of a world-class restaurant, savoring a culinary experience of the highest order. However, here the artistry was in the realm of relaxation and rejuvenation.
For our ultimate indulgence, we had the pleasure of selecting our preferred homemade massage oils and scrubs from a tempting array of choices right before our treatment. After careful consideration, we opted for the Tropical Bliss and Forest Retreat oils, each offering its own unique sensory delight. Complementing these exquisite oils, we chose the lulur and coffee scrubs, promising a delightful combination of exfoliation and invigoration.
Our chosen experience for the day was the Rama Sita Couple Ritual, inspired by the timeless 'Ramayana' romantic folktale. This two-hour journey promised to soothe our bodies and minds while subtly kindling the flames of love with its aphrodisiac properties. It all commenced in a convenient couple treatment room with a tailored 60-minute body massage and a symphony of expert therapists working in unison to create a state of pure bliss. The precise and firm touch dissolved every knot and tension, leaving us in a state of utter bliss.
Following the massage, we were treated to a 30-minute body scrub ritual, a fragrant and invigorating experience that left our skin feeling as soft as silk. The climax of this romantic journey was the Romance Bath, an intimate soak in a bath strewn with rose petals in the room's spacious indoor bathroom.
The final touch to our indulgent day was a moment of respite in the outdoor relaxation lounge, a haven of comfort that enveloped us in tranquility. Sipping on complimentary glasses of red wine, we savored the serene evening moments, still basking in the glow of our enchanting wellness experience.
In one word, our visit to The Spa at Renaissance was 'Memorable.' From the warm welcome to the attentive staff, the thoughtfully crafted treatments, and the luxurious ambiance, this spa truly understands the art of pampering. It becomes more than just a spa; it becomes an extension of you, a place where your desires and unspoken wishes are met with precision and care.
Renaissance Bali Nusa Dua Resort
Kawasan Pariwisata Lot SW 4 & 5, Jl. Nusa Dua, Bali, 80363
Phone: +62 361 209 2888
Website 
Instagram