In the heart of Bali's coastal allure, a culinary symphony is currently playing out, captivating taste buds and stirring the senses. From November 15th to 17th, the enchanting COMO Beach Club and the vibrant Carbón Jakarta have joined forces to create 'TROPICAL GASTRONOMIC FIESTA'; an intricate dining experience that transcends expectations. Under the skillful guidance of renowned Chef Andri Dionysius, this ongoing three-day affair promises a celebration of vibrant Latin American cuisine, set against the picturesque canvas of Canggu's Echo Beach.
Latin Flair and Coastal Charms: Culinary Bliss at COMO Beach Club meets Carbon Jakarta
Setting the Scene at COMO Beach Club
Nestled within COMO Uma Canggu, the COMO Beach Club offers more than just a dining experience—it's an immersion into a world of panoramic sea views, poolside seating, and a bar list featuring barrel-aged cocktails and infused gins. The venue opens its doors from dawn to late, providing an eclectic global menu accompanied by live acoustic musicians and DJ sets.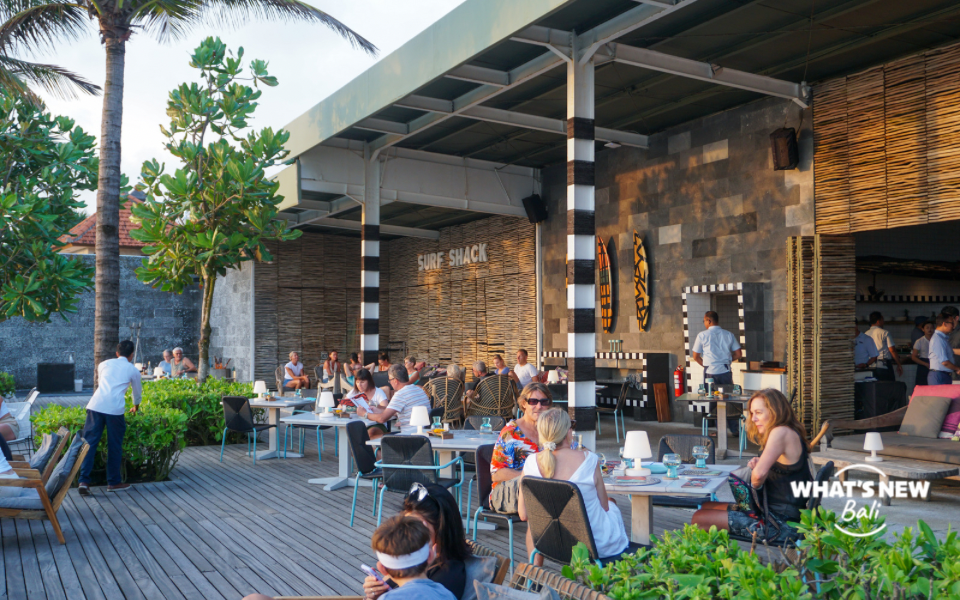 Carbón Jakarta's Latin American Delight Continues
Across this culinary landscape, Carbón Jakarta, a part of the grand MDA Restaurant Group, continues to deliver its promise of a vibrant and fun-filled dining experience. Latin American-inspired dishes, prepared over live fire grills, transport diners to the heart of Mexico and Peru, infusing each bite with the spirit of these rich culinary traditions.
The Ongoing Gastronomic Symphony
Andri Dionysius, MDA's Patron Chef and the mastermind behind this collaboration, orchestrates a meticulous nine-course menu that tells a story of flavors, textures, and culinary artistry, and this story is still unfolding until 17th November!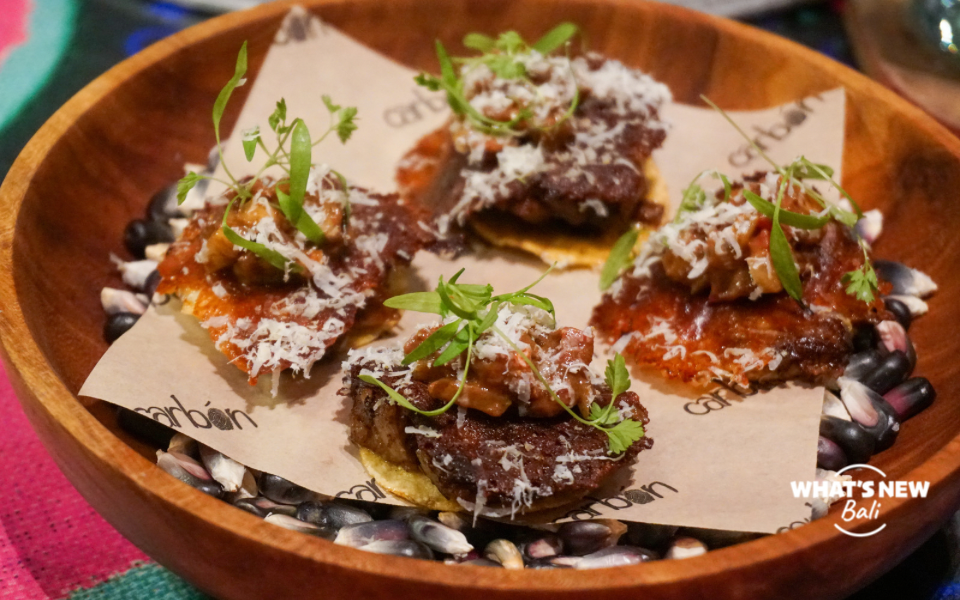 The extravagant feast begins with ANTOJITOS, a prelude that features delights such as the Pulpo Infladita—an inflated taco shell with aji panca, tomatillo jam, and a slice of octopus—delivering crunchy, sour, and sweet delight. Pota-Quito follows, showcasing a sizable portion of Alaskan snow crab in a crispy potato taco shell with creamy cotija cheese, offering a delightful mix of sour and spicy hints. The "Quesabirria"; a unique quesadilla with slow-cooked ox-tail, Oaxaca cheese, and birria tartare sauce, continues to deliver flavorsome and tantalizing goodness.
Next in line is CEVICHE; salty and spicy Hokkaido scallop with aguchille verde, strawberry, cancha corn, and choclo. The blend of fresh fish flavors, balanced with strawberry sweetness and the crunch of cancha corn, continues to create an interesting and precise melody on the palate.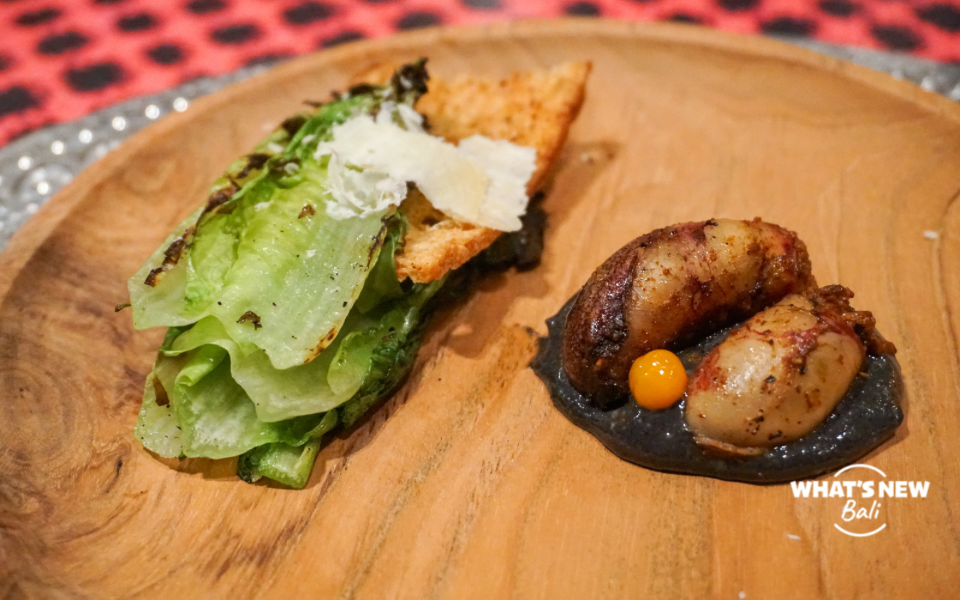 VERDURAS unfolds as a garden of delight, with the Grilled Romaine elevating the classic Caesar Salad experience. Chorizo-stuffed firefly squid, aji charapita, and tajin crouton transform this dish into a daring and meticulous menu, with the unique aji charapita chili bursting into pleasant spiciness.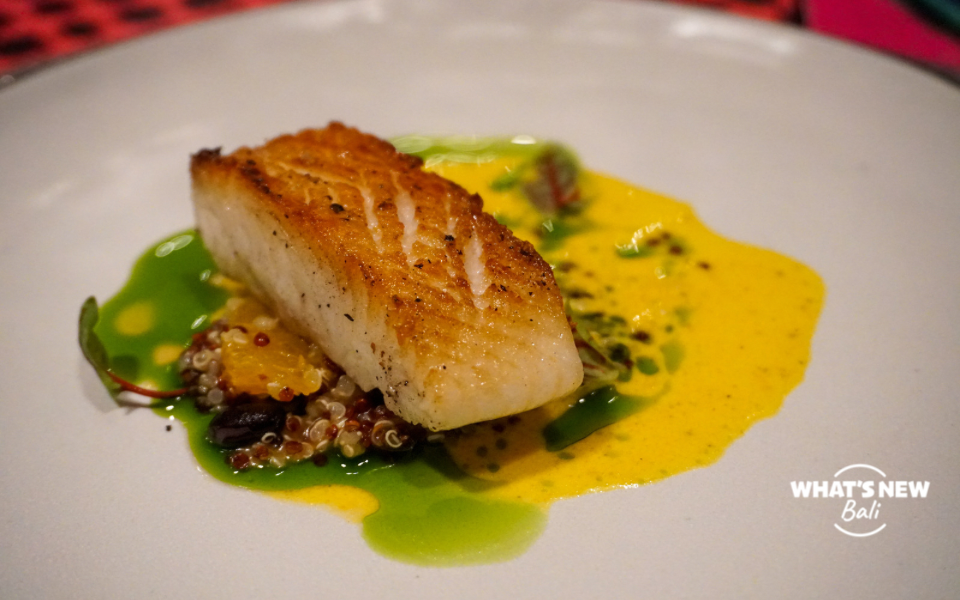 PESCADO and AVES continue to bring ocean and sky delicacies. The Halibut presents fresh 'catch of the day' style goodness, served along with crunchy quinoa salad adorned with light aji Amarillo butter and tangy oranges, creating a colorful and savory symphony. The Dry Aged Duck Breast offers an ultimate delicacy with a meticulous yet tantalizing mix of foie gras, kale tamal, mole negro, and gooseberries—a crunchy, tender, sweet, and sour sensation.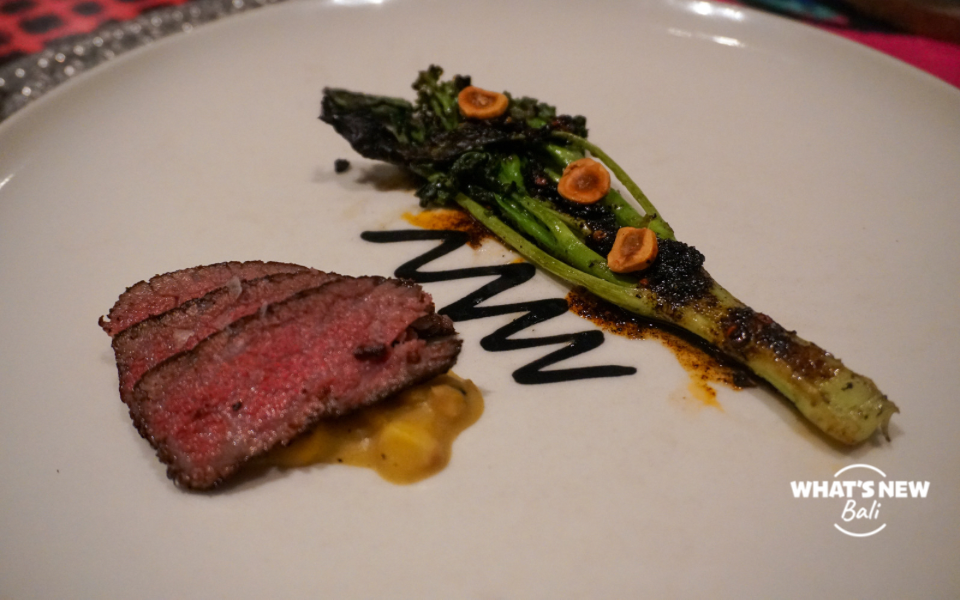 The crescendo of 'TROPICAL GASTRONOMIC FIESTA' unfolds with CARNE: Wagyu Zabuton 9+, a masterful creation by Chef Andri Dionysius. This slow-cooked Australian Zabuton, tender as a pillow, reveals a symphony of flavors as the knife meets intricately marbled layers. Grilled to perfection on charcoal, the meat achieves a sublime balance of succulence and smokiness, with each bite an indulgent dance of richness. Paired with a revelation of creamless cream corn, broccolini, and salsa macha, this dish transcends mere culinary delight, offering a sensory journey and a celebration of perfectly cooked meat.
As the ongoing symphony nears its conclusion, the dessert POSTRES unveils a sweet conclusion in form of Siete Leches—a milk-based dessert extravaganza with evaporated, condensed fresh milk, goat milk, cajeta diplomat, burnt milk, crispy milk, and fro-yo. Served fluffy, creamy, and cold, it remains a sweet finale to an exceptional ongoing culinary journey.
As a bonus, diners are treated to Carbón's signature Avocado Bonbon—a small avocado-shaped sweet delight filled with avocado cream, encased in a chocolate shell, and adorned with gold-glazed peanuts. Everyone cheers as we savor this delightfully unexpected encore.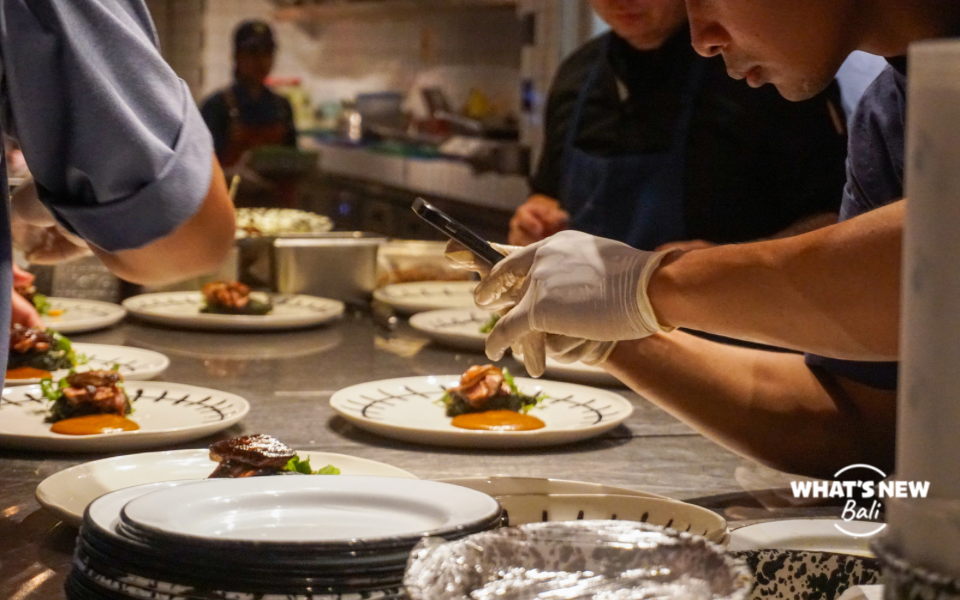 The collaboration of COMO Beach Club and Carbón Jakarta continues to stand as a testament to the endless possibilities of flavor and innovation. This ongoing affair is not just a meal; it's an enchanting journey through Latin American cuisine, an exploration of culinary artistry, and a celebration of the vibrant spirit that defines the island's ever-growing gastronomic scene.
For reservations and inquiries, reach out to COMO Beach Club via WhatsApp at +62811-3820-9418, email [email protected], or call +62 361 620 2218.