Where are the best breakfast places in Jakarta? Breakfast is said to be the most important meal of the day. We agree, but not only it gives the nutrients we need, we think breakfast is a great mood-setter for the rest of the day. If you're not an early riser, you still can get the energy by the brunch time as well, don't worry. So here we have compiled the best place to have breakfast and brunch in Jakarta!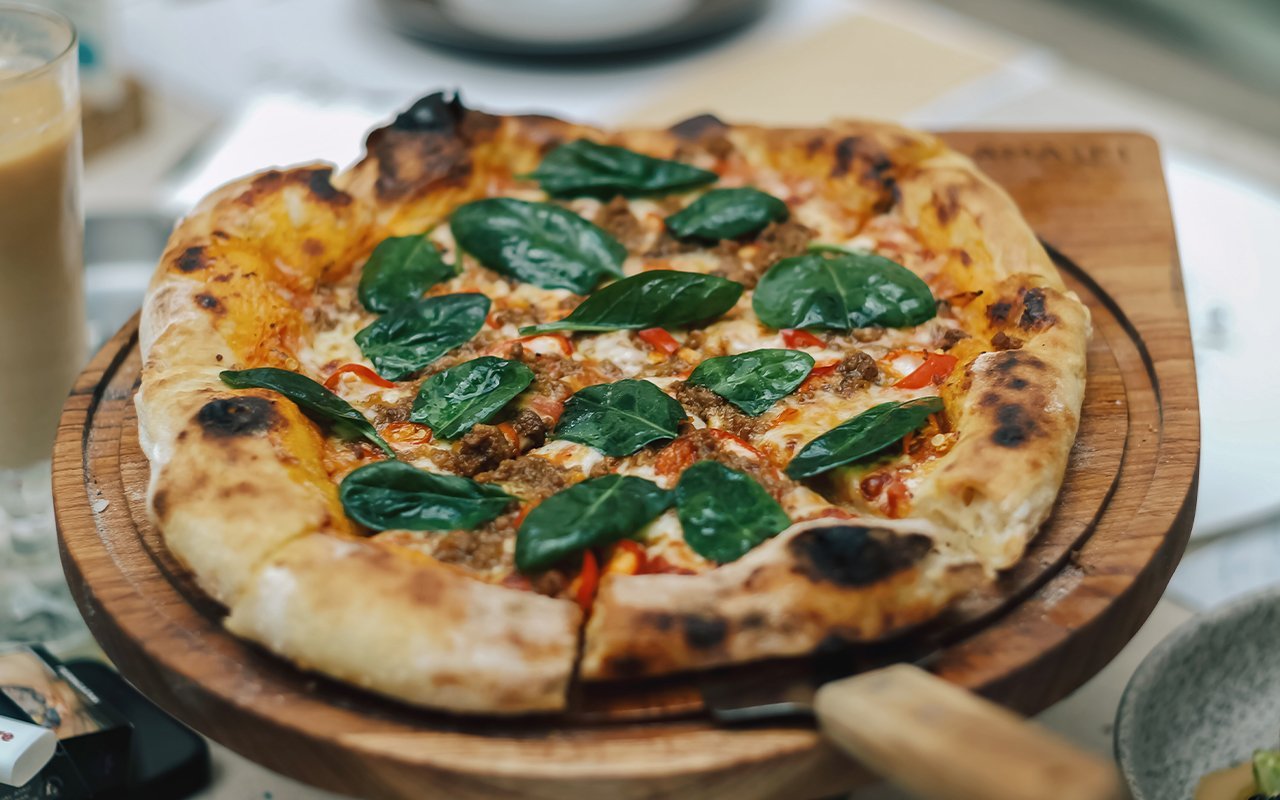 Amalfi Ristorante Italiano & Bar's breakfast menu is divinely composed not just of Italian and Mediterranean cuisines but also a taste sensation from all around the globe. So expect a simple, fresh, and nourishing breakfast with a breezy setting when you start your day here.
Jalan Hang Tuah Raya No. 33 Jakarta Selatan 12120
Phone: +6221 2709 3337, +62 8111 433 833
Instagram: @amalfiristorante.id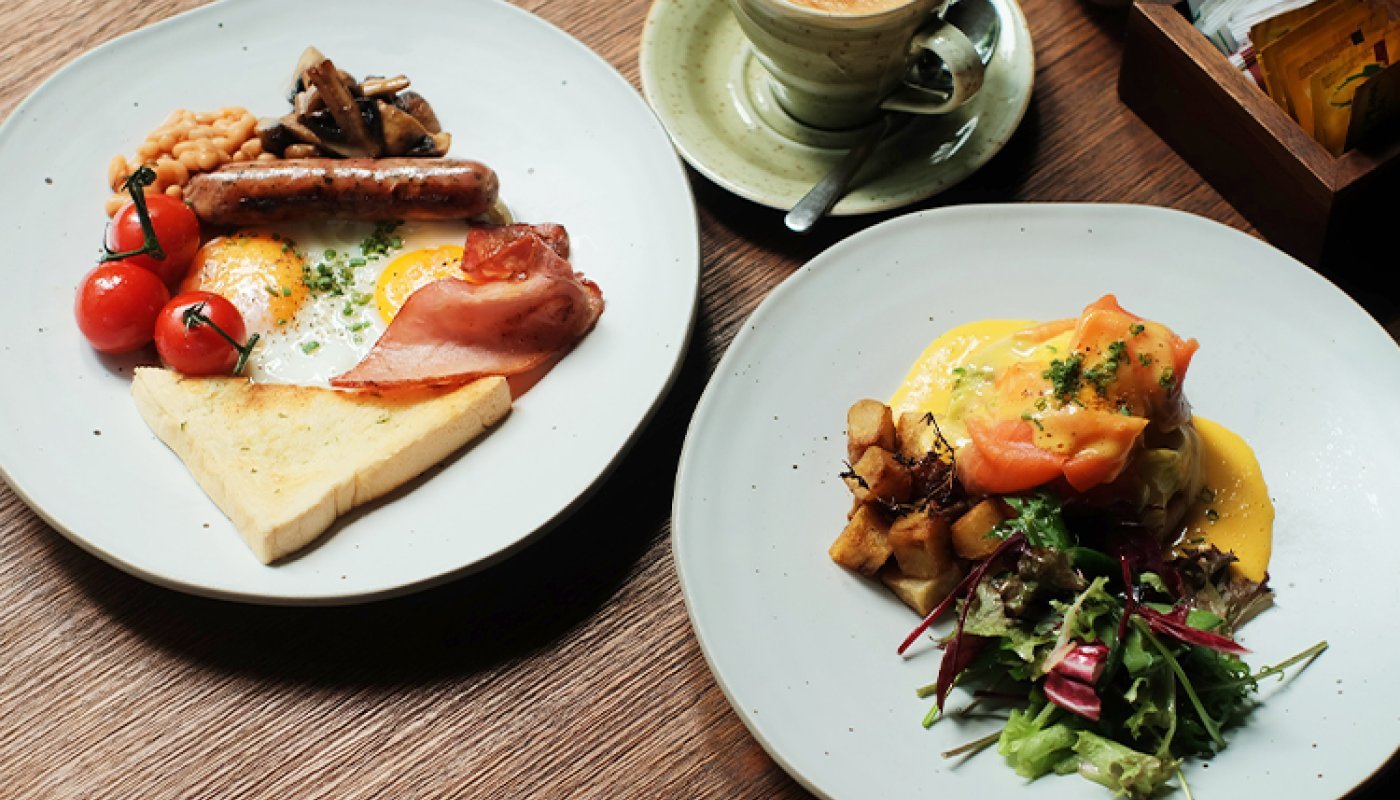 Botanica Dining Jakarta is great at any hour, but starting your morning here with their brunch menu is like greeting your day with a heartfelt blessing. Led by Patrese Vito, the Executive Chef of Botanica Dining Jakarta, the brunch menu at Botanica Dining Jakarta is a homage to some of the finest brunch dishes around the world.
ASHTA District 8, Ground Level
Jl. Jenderal Sudirman Kav. 52 - 53, SCBD, Kebayoran Baru, Jakarta Selatan
Phone: +6282113112220
Instagram: @botanicadining.jkt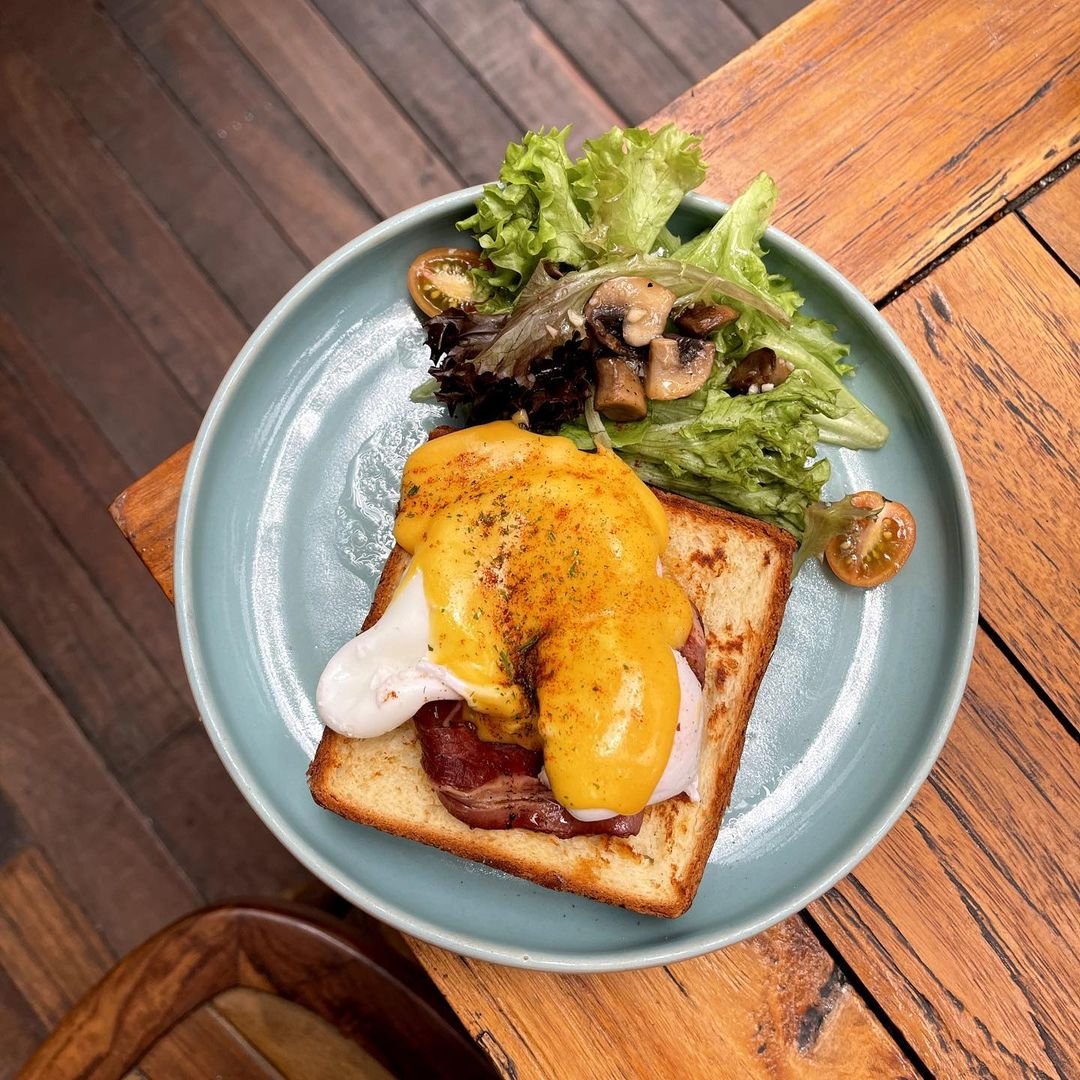 Refresh and recharge amidst the luscious Balinese vibes in the Menteng area at The Acre's relaxing venue. Serving, a casual, full-service restaurant with modern twists of Indonesian culture, The Acre boasts a spacious open-air area. You can kick back with friends and family comfortably.
Jl. HOS Cokroaminoto No. 100, Menteng, Jakarta Pusat
Phone: +6281138138138
Instagram: @theacre.id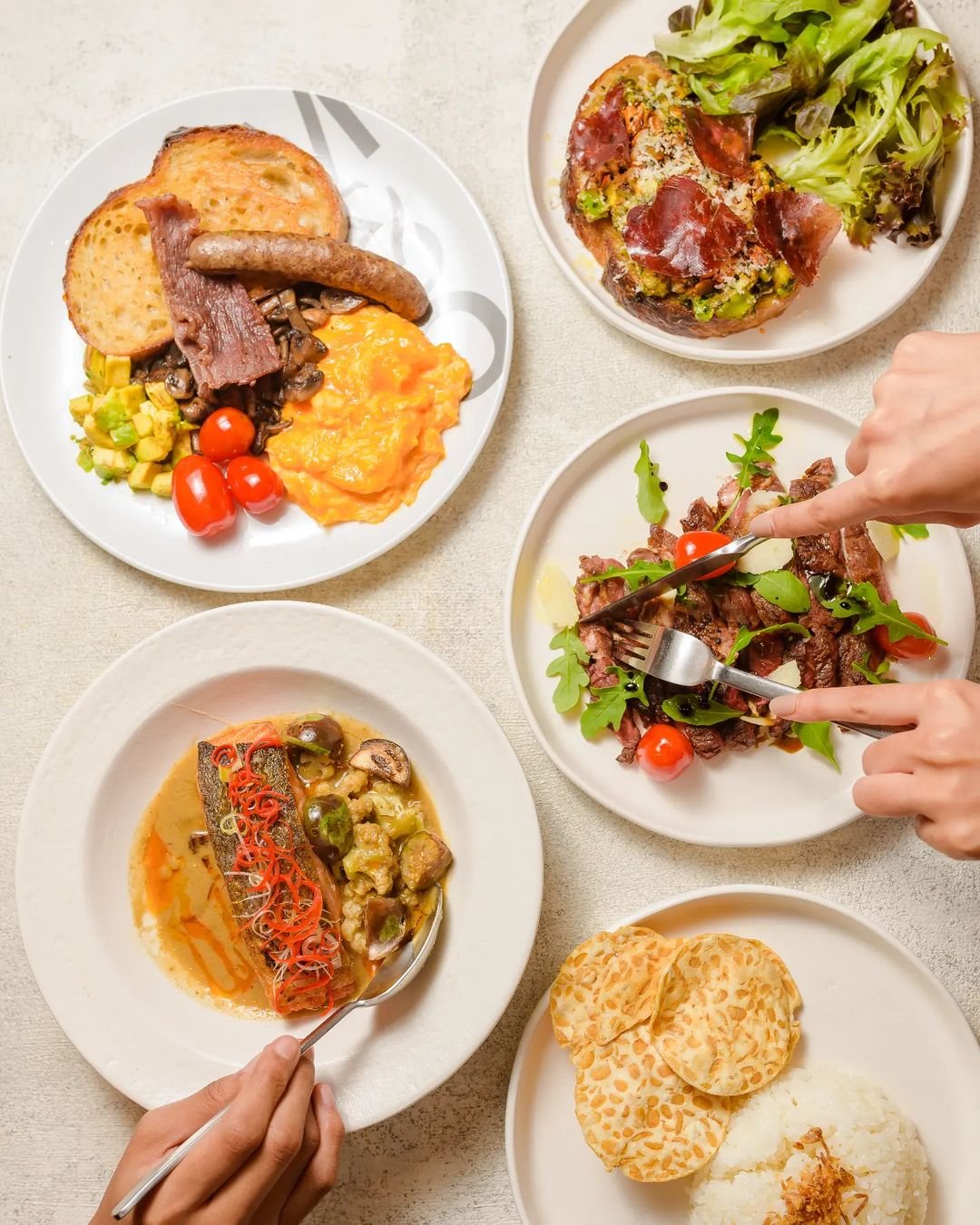 We are really sure that Maple & Oak becomes Jakarta's most beloved brunch spot. Serving classic eats, like omelets, burgers & salads, enjoy Maple & Oak's new ambiance with a classy touch in a cozy, industrial-chic space.
De Ritz Building, Lantai Ground
Jl. HOS Cokroaminoto No. 91, Menteng, Jakarta Pusat
Phone: +62 812-4621-9273
Instagram: @maple.oak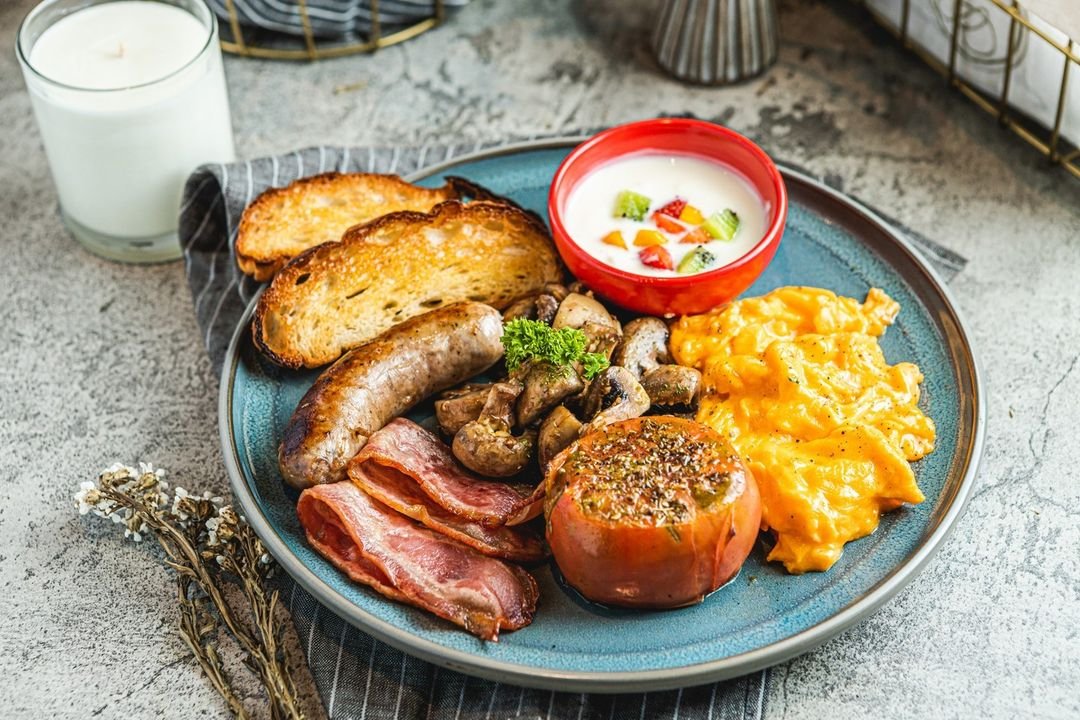 Convivium is a cheery, contemporary cafe serving creative coffee, pastries & light fare in a warm environment. As an Italian delicatessen & cafe, they feature excellent pastries, the finest artisanal cakes & comfort food to cure your body and mind from the hectic schedule.
Jl. Panglima Polim V No. 8A, Panglima Polim, Kebayoran Baru, Jakarta Selatan
Phone: +6281218244720
Instagram: @conviviumdeli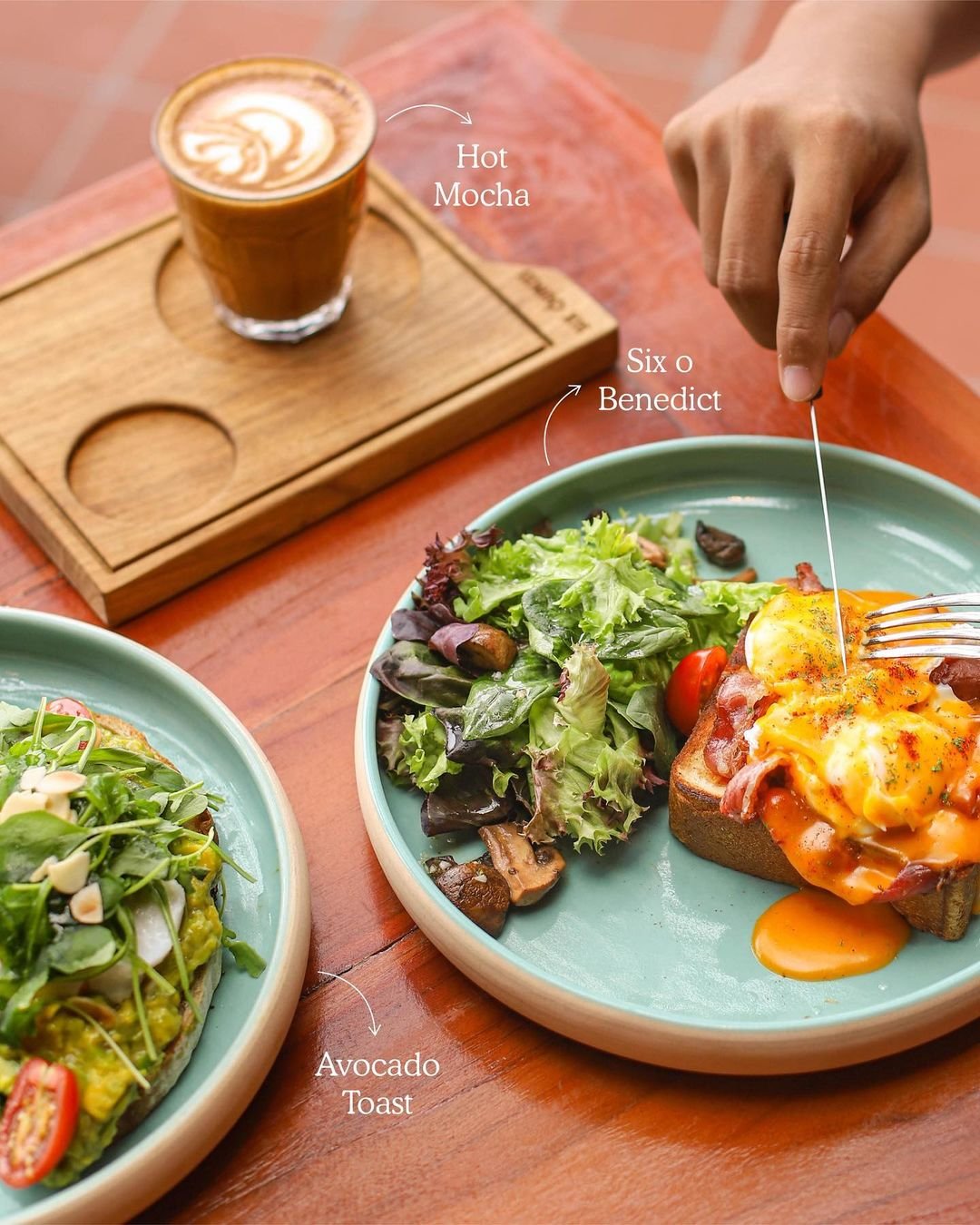 Proudly brewing specialty Indonesian coffee, Six Ounces Coffee is more than the usual coffee shop. they blend a new harmony from the taste of Australia and the richness of Indonesian culture. Their Avocado Toast, Truffle Mushroom Benedict, Six Ounces Benedict, and Six Ounces Breakfast are some of the favorites.
Jl. Panglima Polim IX No. 93, Panglima Polim, Kebayoran Baru, Jakarta Selatan
Phone: +6281285899260
Jl. Gading Indah Raya Blok NB2 No. 1, Kelapa Gading, Jakarta Utara
Phone: +6281295592233
Central Market, Level 2
Jl. Pulau Maju Bersama, Pantai Indah Kapuk, Penjaringan, Jakarta Utara
Phone: +6281369980011
Instagram: @sixounces.coffee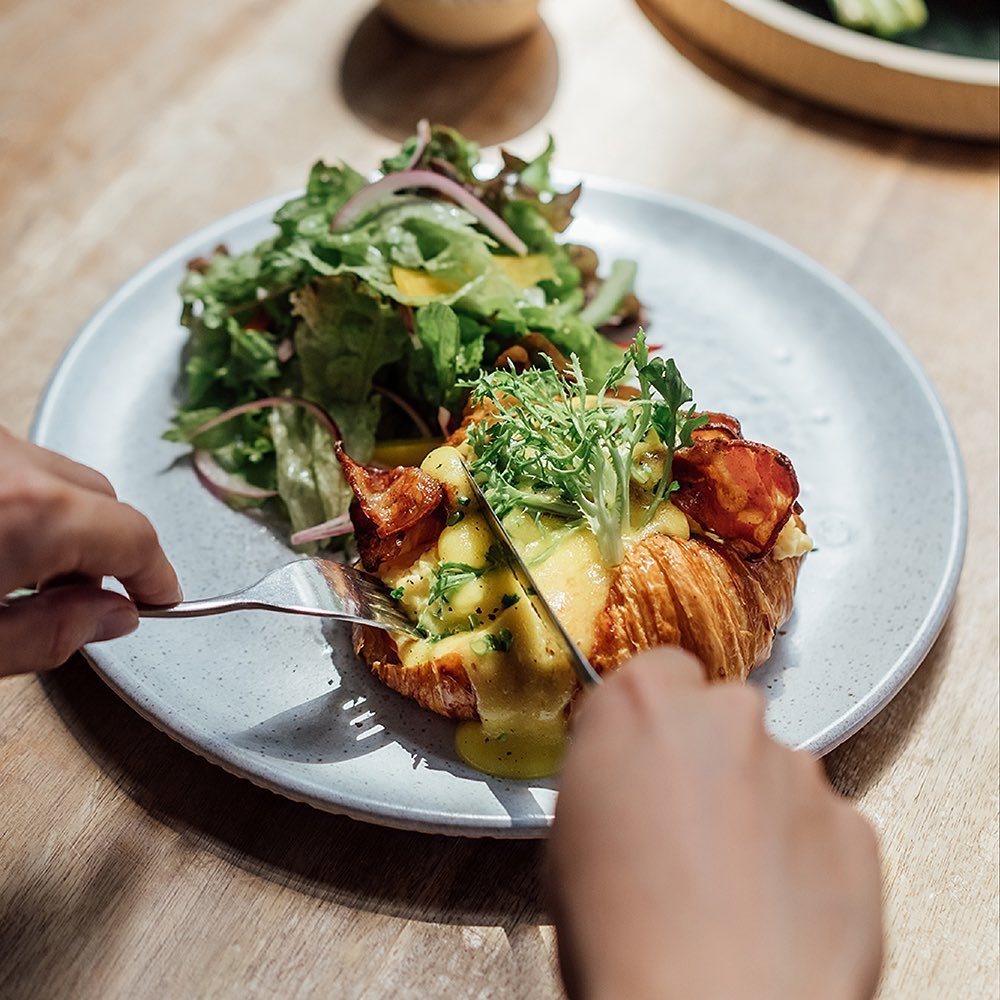 Livingstone Cafe and Bakery is all about passion, love, creativity, awesome croissants, and a cup of divine coffee. They use locally sourced ingredients with the highest quality ingredients for the brunch menu. Their signatures are the extensive menu of Australia-inspired brunch, and also some dishes with local twists of some local favorites.
Cove at Batavia PIK
Jl. Pantai Indah Kapuk, Pantai Indah Kapuk, Penjaringan, Jakarta Utara
Phone: +6281320006101
Instagram: @livingstonebakeryjkt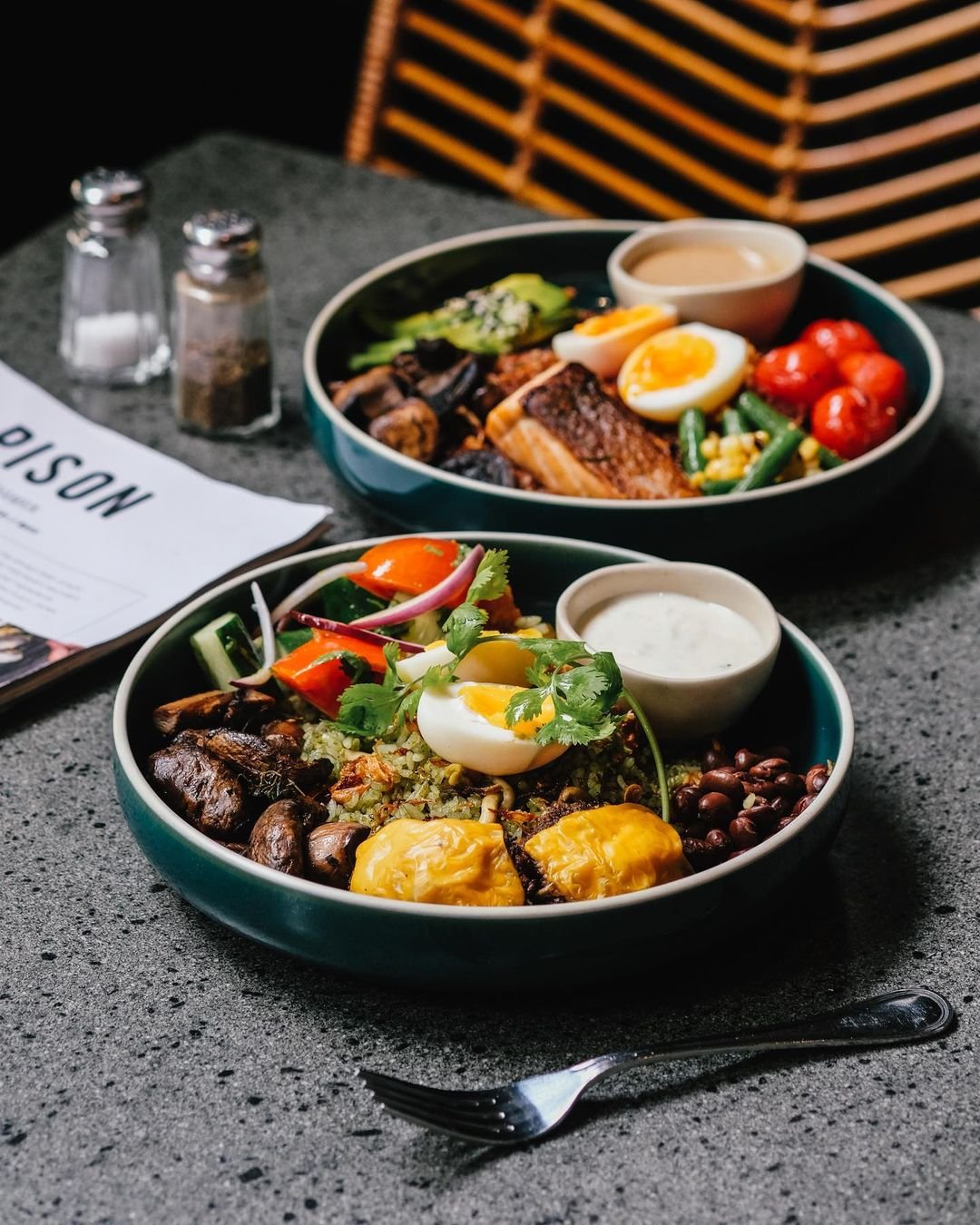 From Bali to Jakarta, Pison brings the same, consistency and famous menu, such as Espresso Avocado, our Pison Blend Coffee, Oxtail Fried Rice, and many more. Located in Senopati Area, Pison strives to become one of the best coffee shops and breakfast spots in the neighborhood.
Jl. Kertanegara No. 70, Senopati, Kebayoran Baru, Jakarta Selatan
Phone: +62 821 43922353
Jl. Teluk Betung No. 33, Thamrin, Jakarta Pusat
+62 859 43133040
Instagram: @pisoncoffeejakarta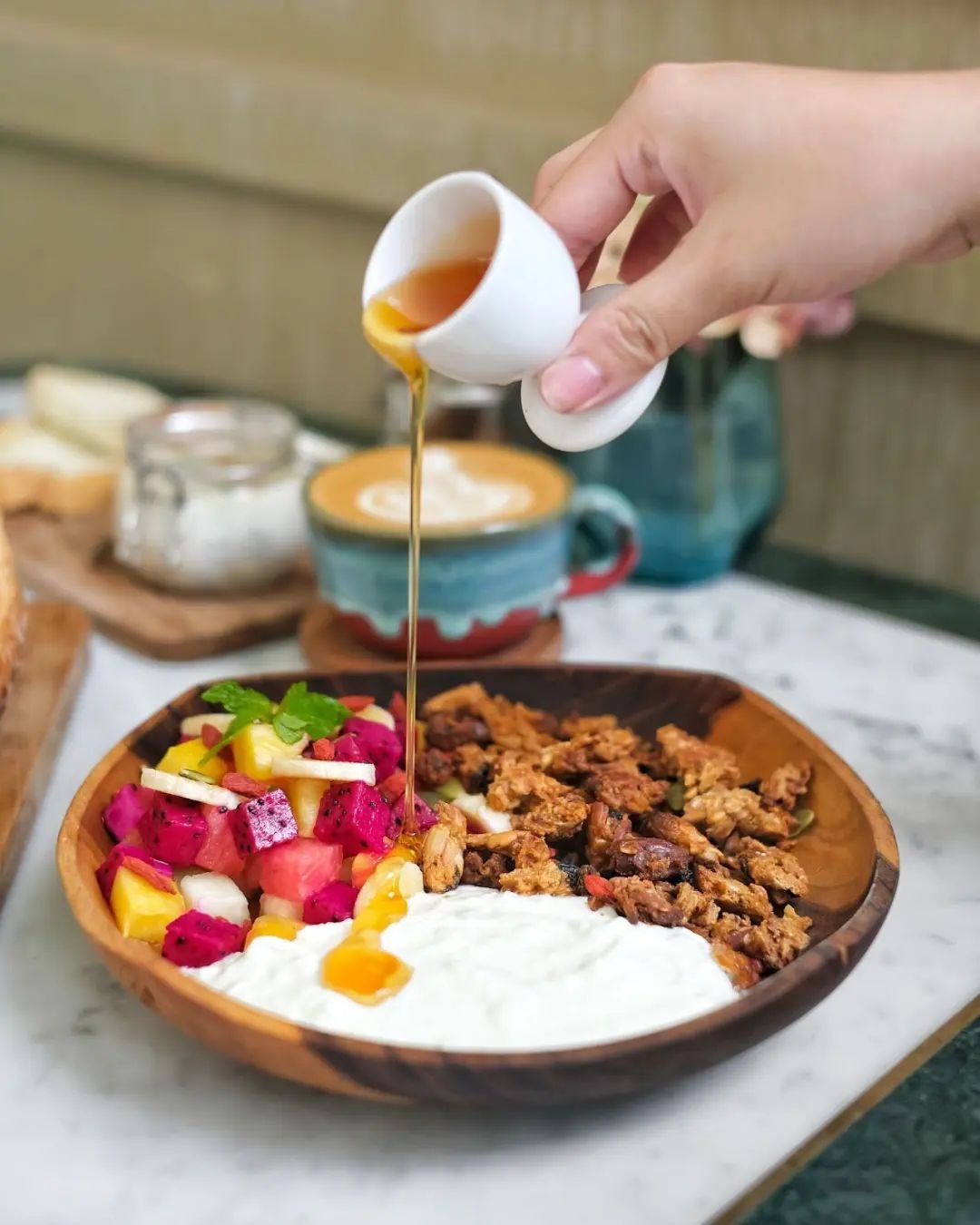 Although the Monsieur Spoon outlets in Jakarta look fancier and lovelier, you still can find their beloved signature pastries and sweets. Monsieur Spoon always serves a tempting range of high-quality handmade French pastries, cakes, artisan bread, and viennoiseries. Don't forget to try the Jakarta Exclusive menu too!
Urban Farm, PIK
Phone: +628170114344
Pacific Place
Phone: +62811-2001-0357
Senayan City
Phone: +62811-2001-0359
Mall Kota Kasablanka, Food Society Lobby Ground Floor
Phone: +62817-0114-345
Pondok Indah Mall 1, Street Gallery, Lantai Ground
Phone: +628170114319
Mall Taman Anggrek, Lantai Upper Ground
Phone: +6281120022271
Puri Indah Mall, Lantai Ground
Phone: +628112227766
Instagram: @monsieurspoon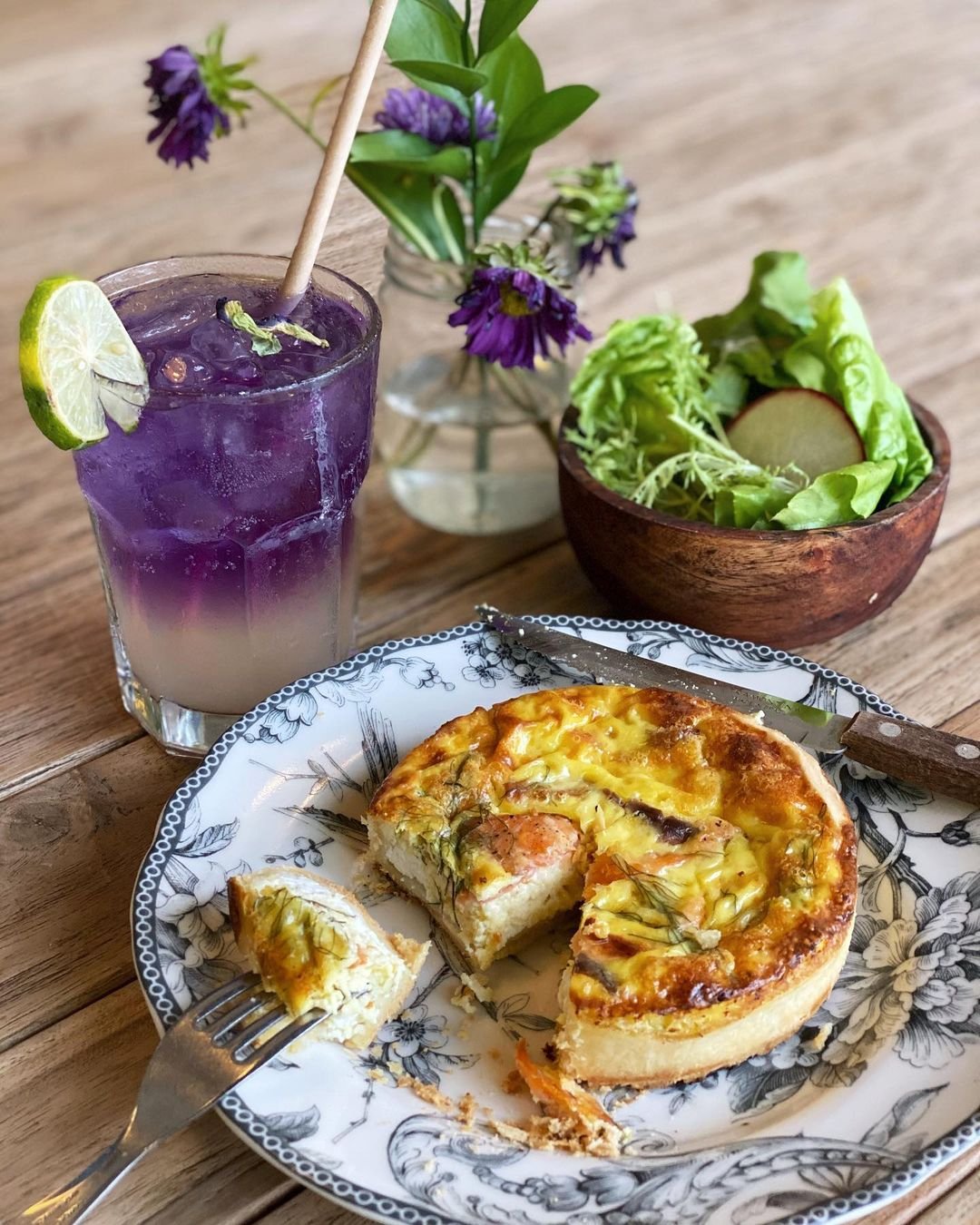 Besides being a bakery, Levant Boulangerie Pâtisserie also serves all-day breakfast, lunch, and dinner in a family-friendly and relaxed environment. They serve simple, healthy, and comforting food inspired by French and Mediterranean classics, such as the classic Steak Frites, Niçoise salad, Baguette Sandwiches, and our famous Omelette Mont Saint-Michel, the viral Brioche French Toast, as well as our refined homemade cakes and pastries.
Jalan Cipete Dalam No 9A, Jakarta selatan 12420
Phone: +62812 2345 4677
Instagram: @levantboulangerie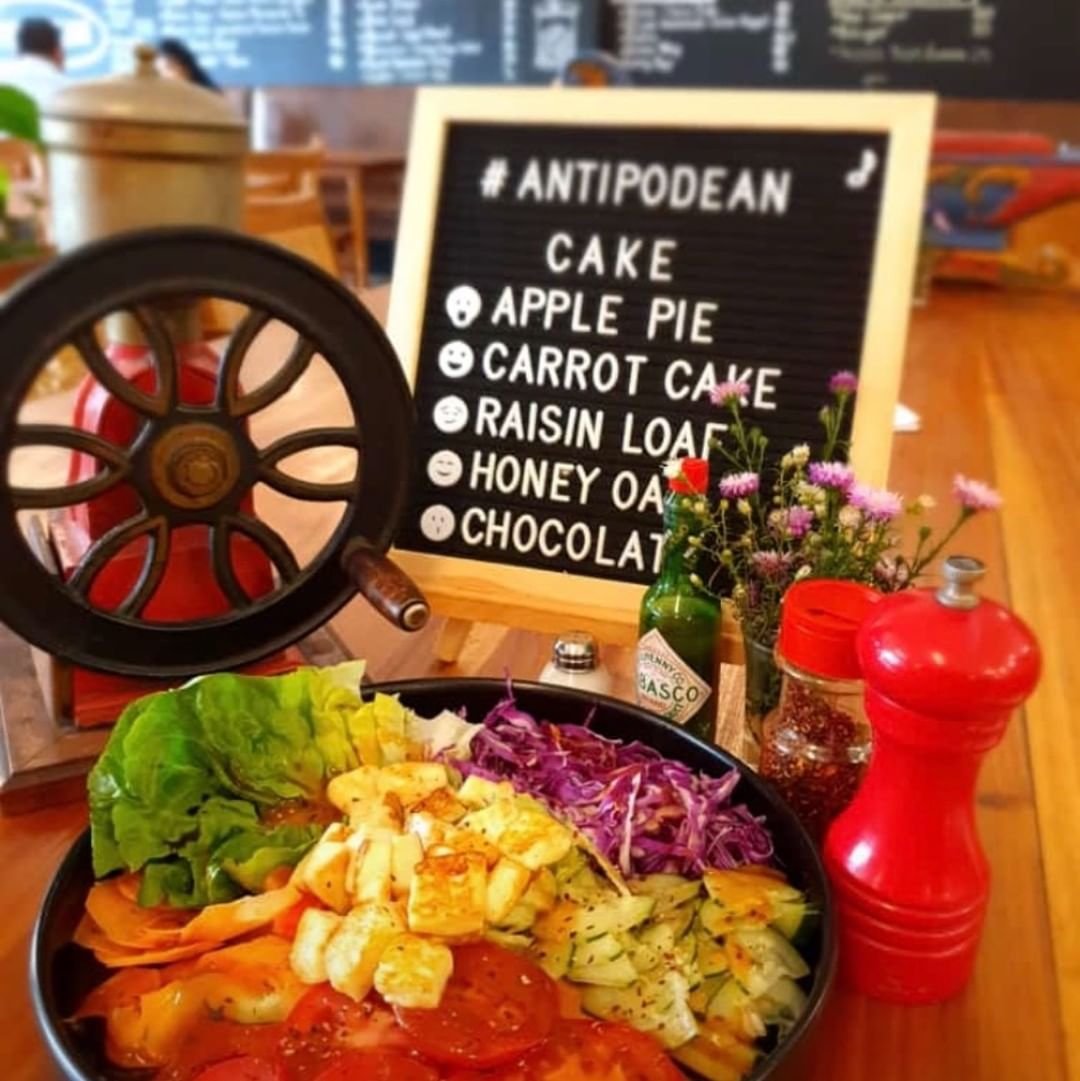 Antipodean Kemang is a popular cafe and restaurant located in the Kemang neighborhood of South Jakarta, Indonesia. Antipodean Kemang serves a variety of breakfast, lunch, and dinner dishes, with a focus on Western-style cuisine. The cafe has a cozy and welcoming atmosphere and is known for its friendly staff and efficient service.
Hero Kemang, Kemang Club Villas
Jl. Kemang Selatan I, Kemang, Jakarta Selatan
Phone: +6221 7192364
Instagram: @antipodean_indonesia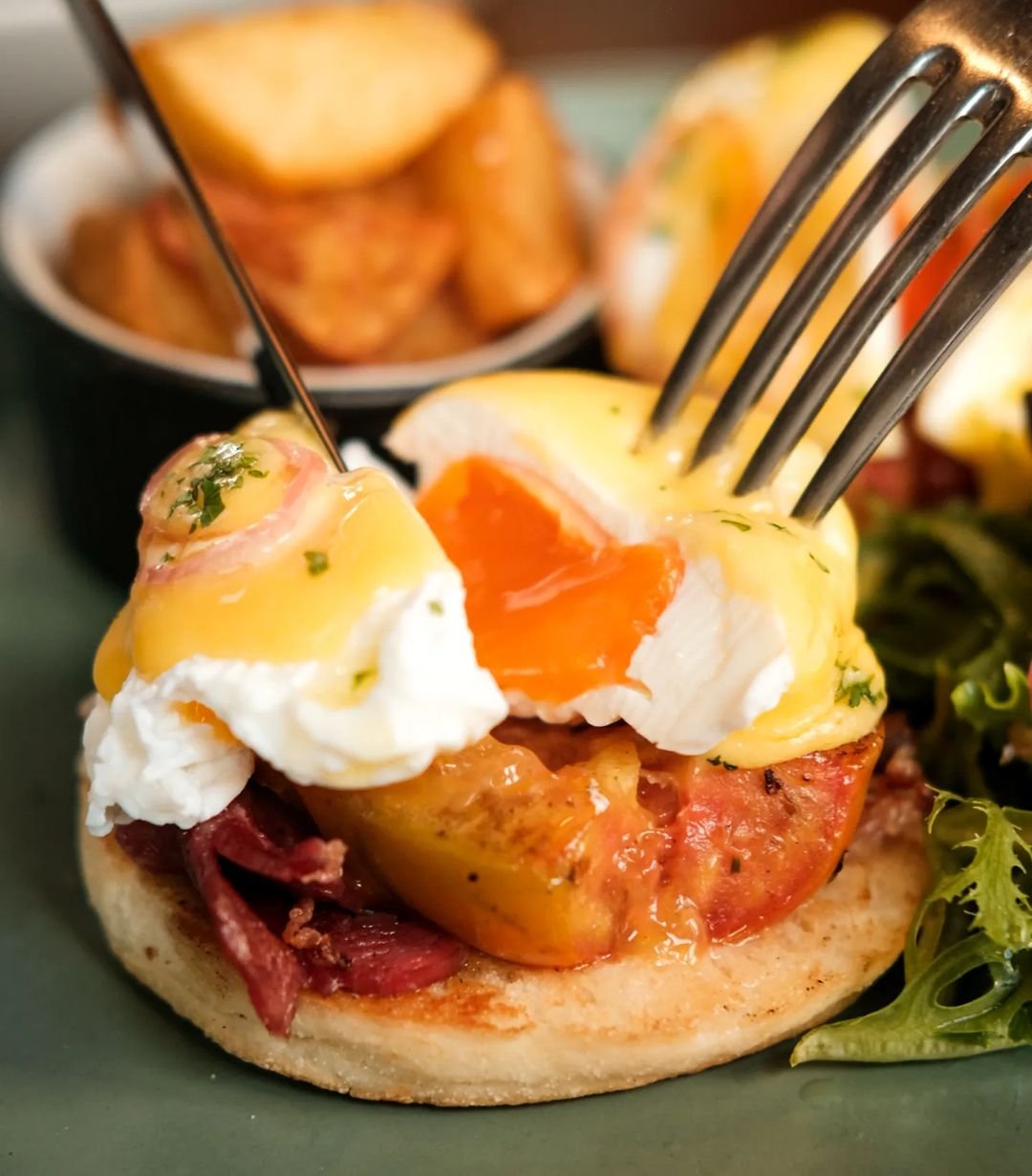 Classic meets modern innovation, breakfast at Benedict is a fun experience you can't find anywhere else. Besides the classic breakfast items like steak & egg, the place also offers some modern variations. Don't forget to try their coffee selections as well.
Pacific Place Mall, Lantai 4, Pacific Bay
Jl. Jenderal Sudirman, SCBD, Kebayoran Baru, Jakarta Selatan
Phone: +6281213271714
Instagram: @benedictjakarta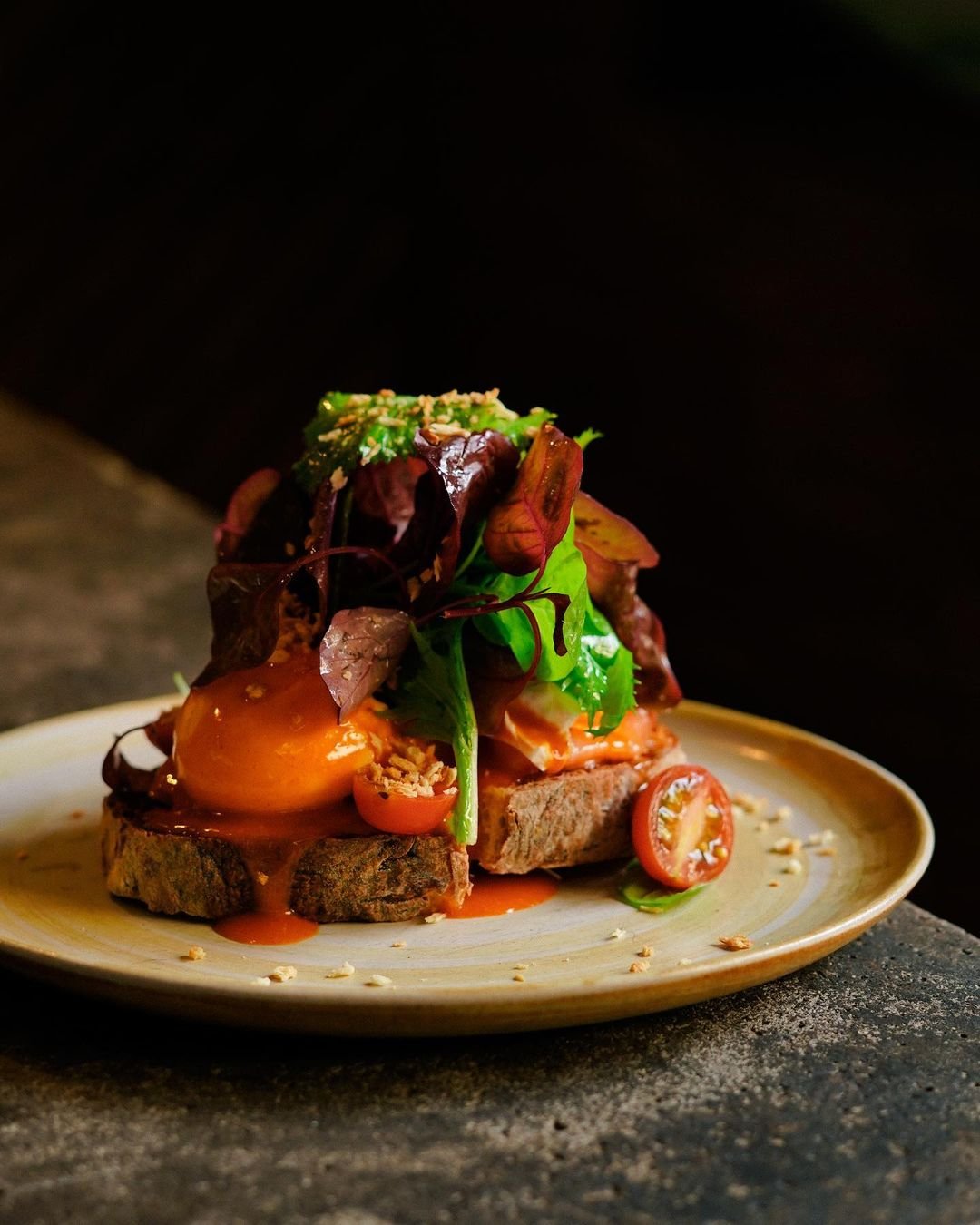 Coming all away from Melbourne, St. Ali is the pioneer when it comes to specialty coffee. Now you can too enjoy their innovative creations with a selection of all-day brunch and breakfast. Located at Setiabudi Building One, the place itself is very open and welcoming, offering you a nice environment to enjoy the moment.
Setiabudi 2 Building, Lantai 1A
Jl. HR Rasuna Said, Setiabudi, Jakarta Selatan
Phone: +6221 52906814
Instagram: @stali.id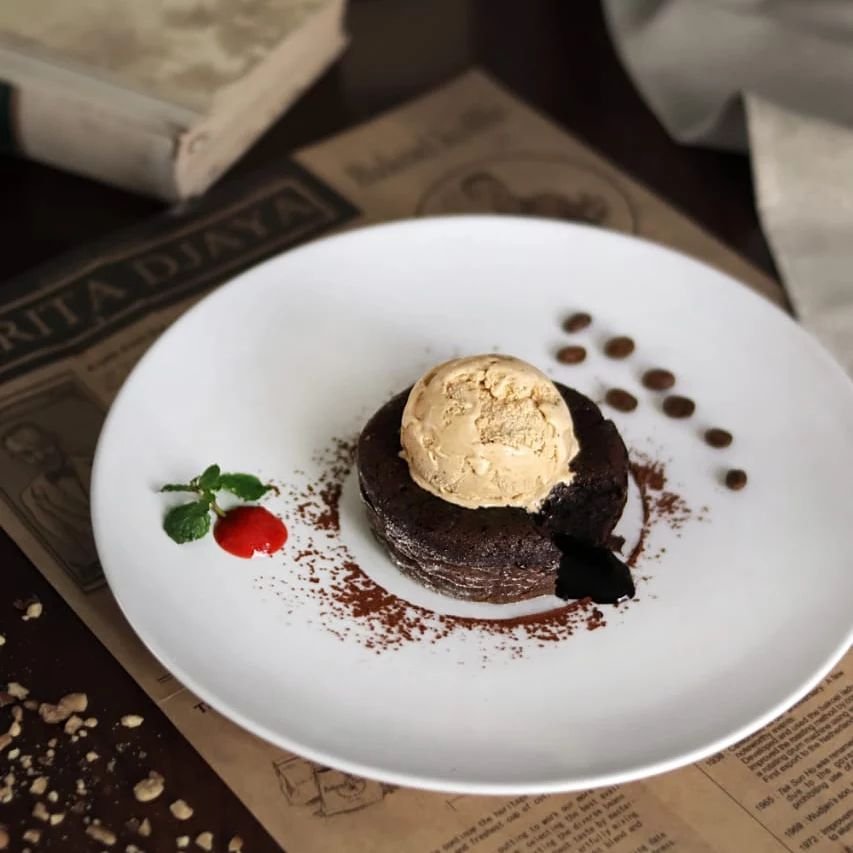 With a long history, Bakoel Koffie is the fourth generation in the coffee-roasting family business. It has a mission to continue the heritage of Java roasting and introduce it to the public. You can have a taste of their unique blends in Jakarta at Cikini. What's more, the café occupies the old colonial house, offering you a unique breakfast experience. Besides the coffee, Bakoel Coffee also serves some Indonesian signature dishes and snacks such as Nasi Goreng, Pempek Bangka, Tape Bakar, and many more.
Jl. Cikini Raya No.25, Jakarta 10330, Indonesia
Phone: +622131936608, +6281353535320
Instagram: @bakoel_koffie