Known for its stunning landscapes and nature, Bali also offers some of the world's most breathtaking underwater adventures. With its crystal-clear waters, diverse marine life, and fascinating marine ecosystem, the offshore area around the island has become a haven for scuba divers from across the globe. Here, we'll take you on a journey through some of the best diving spots in Bali, each offering a unique and awe-inspiring experience.
Exploring Bali's Best Scuba Diving Spots
Anker Wreck, Menjangan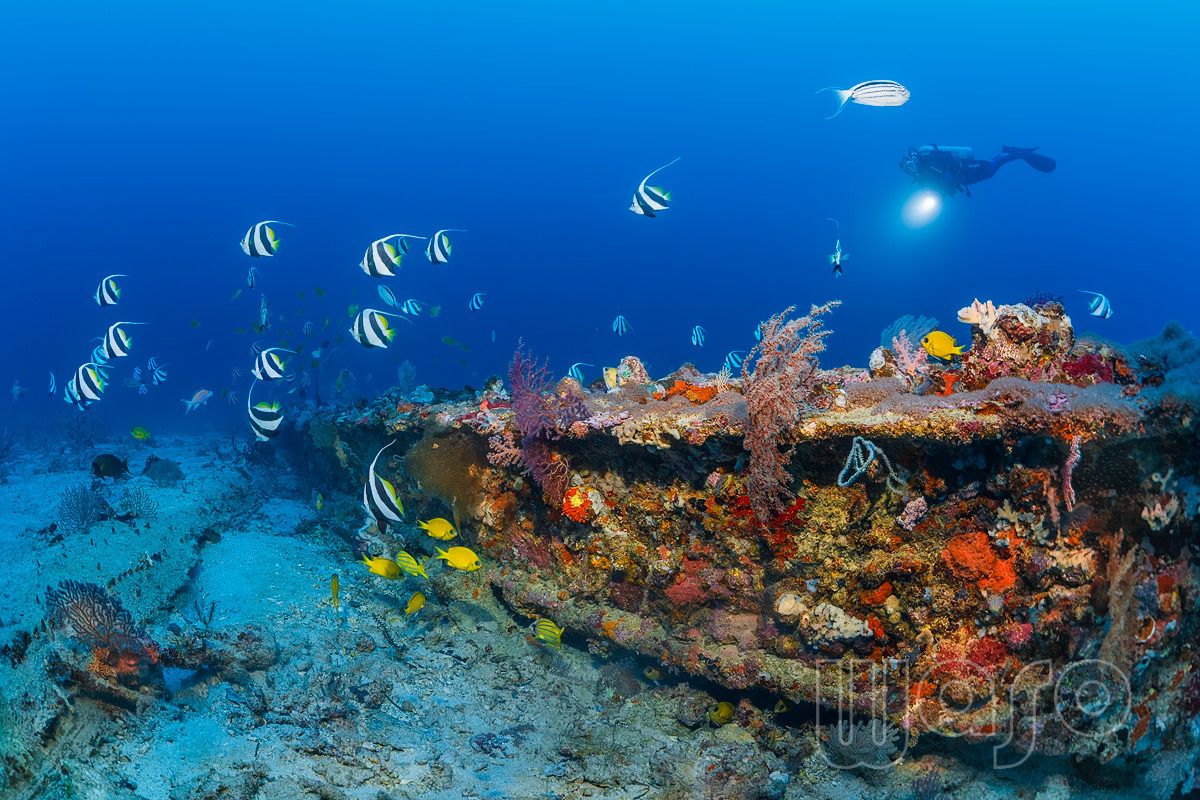 For the advanced divers seeking a deep and captivating adventure, Anker Wreck in Menjangan is a must-visit. This dive site reaches depths of up to 40 meters, offering calm conditions that make it ideal for experienced divers. The site features an intriguing wooden boat wreck, named after the anchor lying 6 meters below the surface. The wreck has broken into several pieces, providing an area of exploration spanning 50 meters. Divers can expect to encounter a rich assortment of marine life, including gorgonians, nudibranchs, frogfish, fusiliers, batfish, and bannerfish. As an added bonus, the surrounding area boasts a stunning wall at 5-10 meters, filled with overhangs, cracks, and caves teeming with fish.
Ceningan Wall, Nusa Penida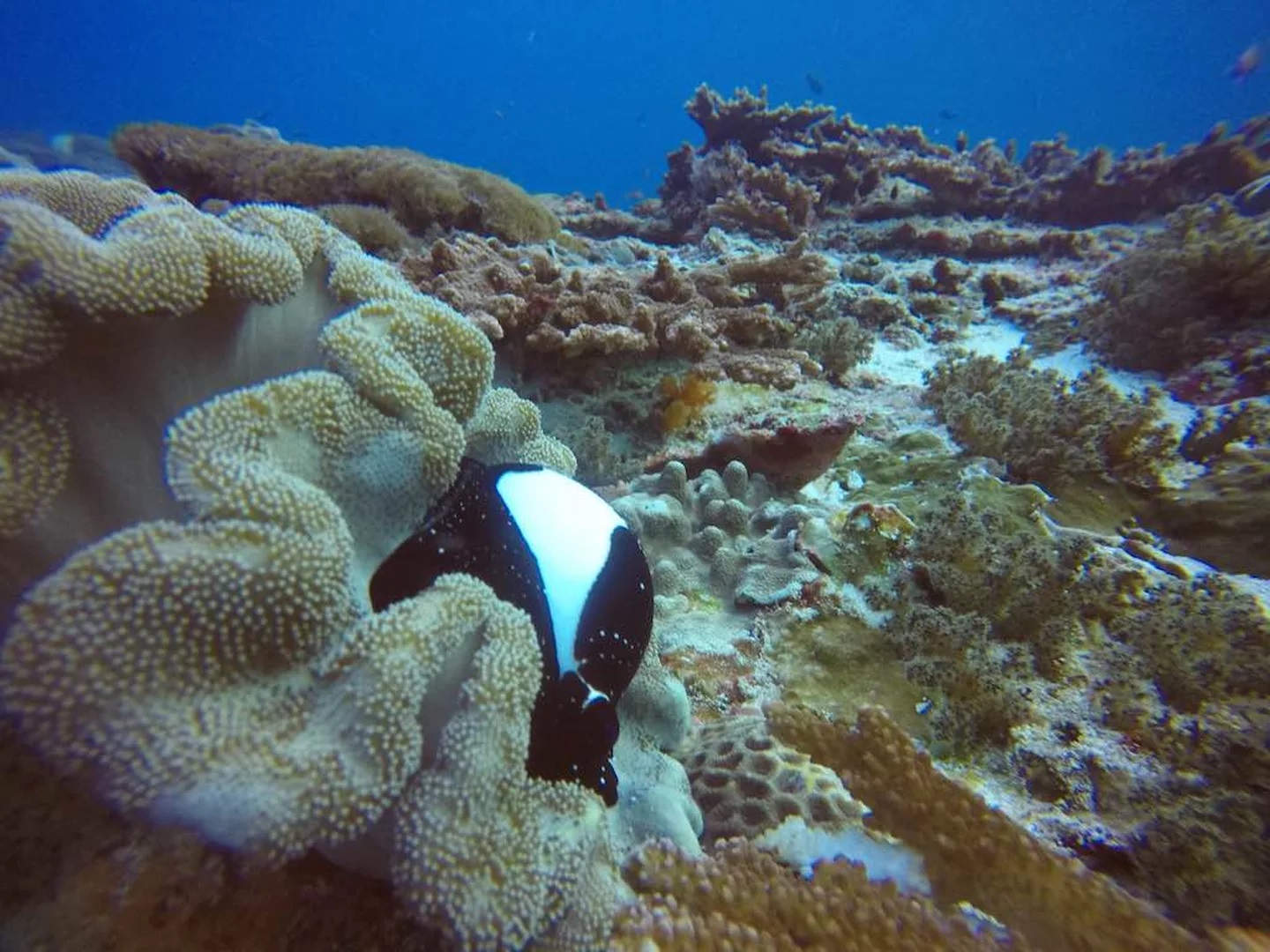 Nusa Penida, designated a marine protected area in 2010, is a short boat ride away from Bali, offering access to an underwater paradise. One of its standout dive sites is the Ceningan Wall, a spot adored by advanced divers. Dropping down to a depth of 80 meters, this dive site presents a stunning display of corals, including gorgonian fans, staghorn coral, and plate coral. The strong currents attract barracudas, massive tunas, and the occasional sighting of marble rays.
Eels Garden, Menjangan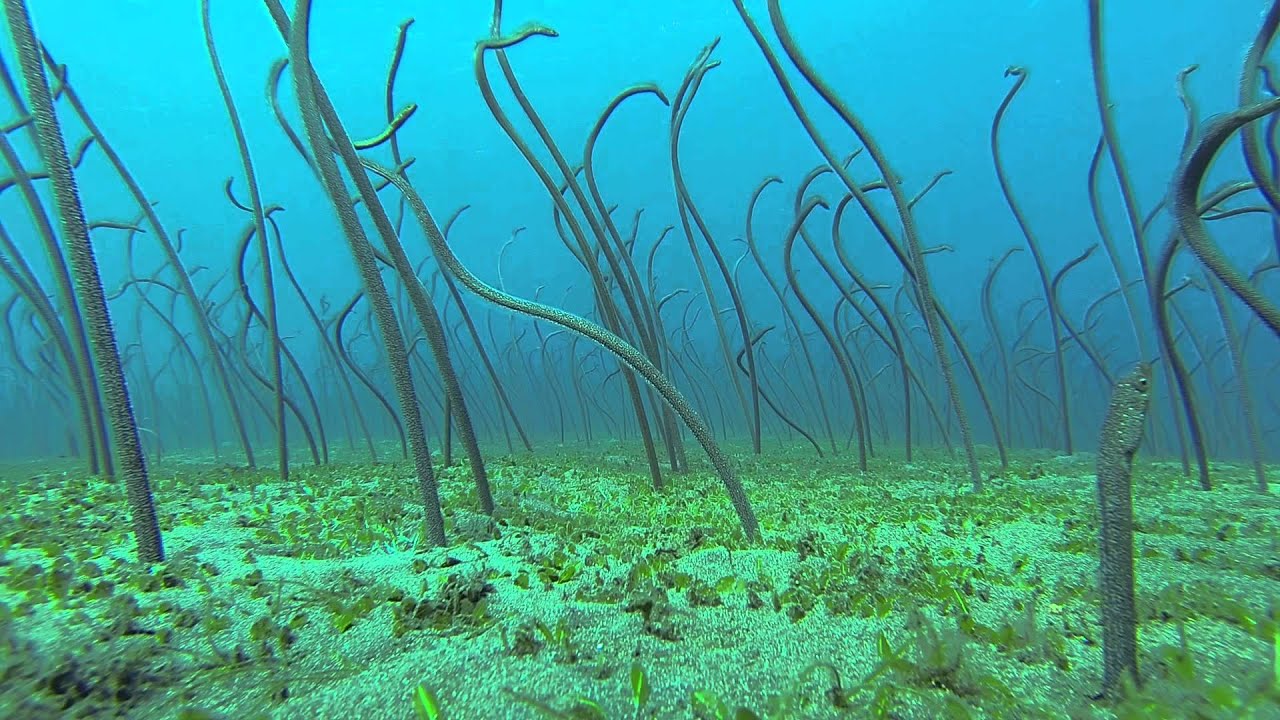 Situated within the Bali Barat National Park on Menjangan Island, Eels Garden is a dive site where beginners and advanced divers alike can explore an enchanting underwater world. It features a deep wall adorned with elegant gorgonians, a sandy bottom with garden eels, and a colorful hard coral garden. The diversity of marine life here includes pipefish, nudibranchs, and well-camouflaged seahorses.
Ghost Bay, Amed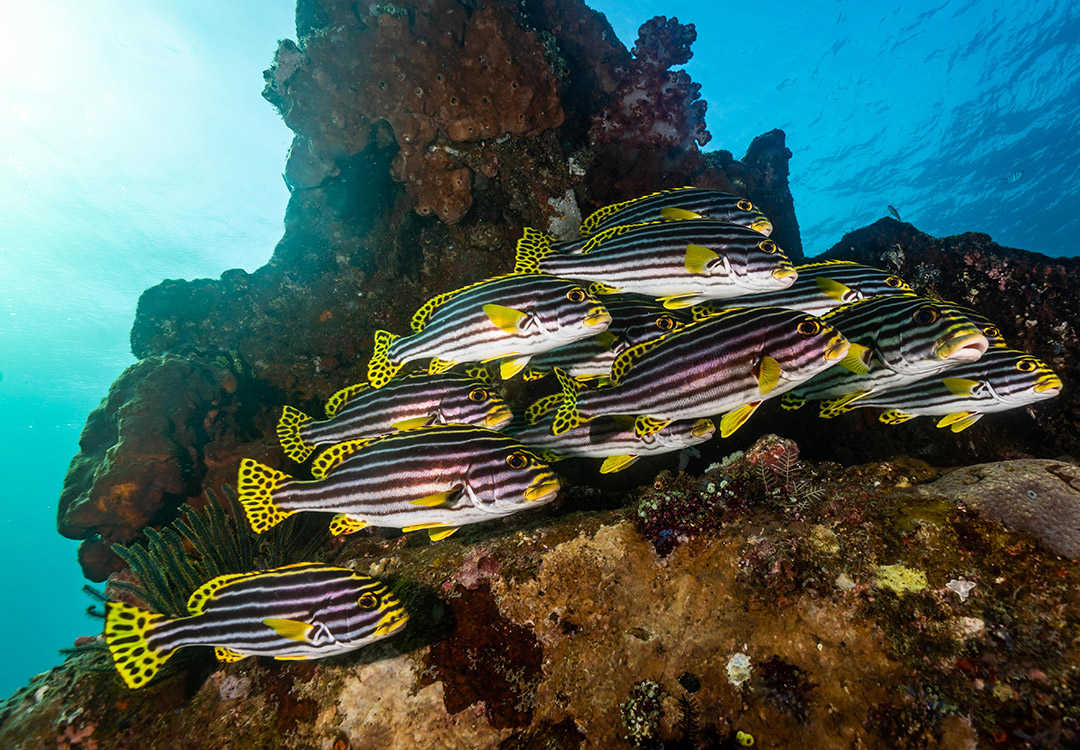 Ghost Bay is a highly-rated dive site perfect for muck diving enthusiasts and underwater photographers. It's an artificial reef created with bottles, wheels, and other man-made objects, offering a habitat for an array of fascinating critters. Expect to encounter lionfish, mimic octopus, pipefish, razorfish, and stone fish. Local divemasters are skilled at spotting these creatures hidden in the silty bottom, making guided dives an excellent choice.
Seraya Secrets, Tulamben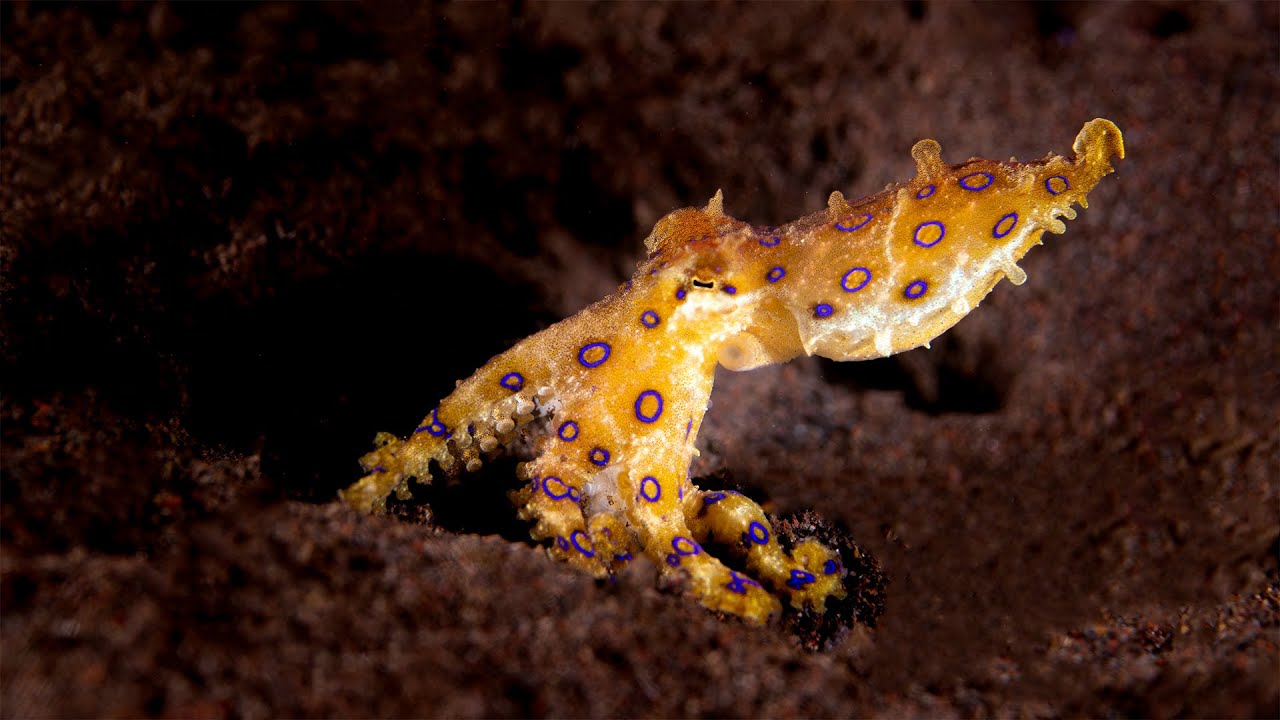 Seraya Secrets in Tulamben is a renowned spot for muck diving, and its nutrient-rich black volcanic sand provides a nursery for a wide range of macro life. The area is teeming with pipefish, nudibranchs, seahorses, and other critters, many of which become more active at night. Turn off your dive light for a moment during a night dive to witness the mesmerizing bioluminescent plankton.
Shark Point, Padang Bai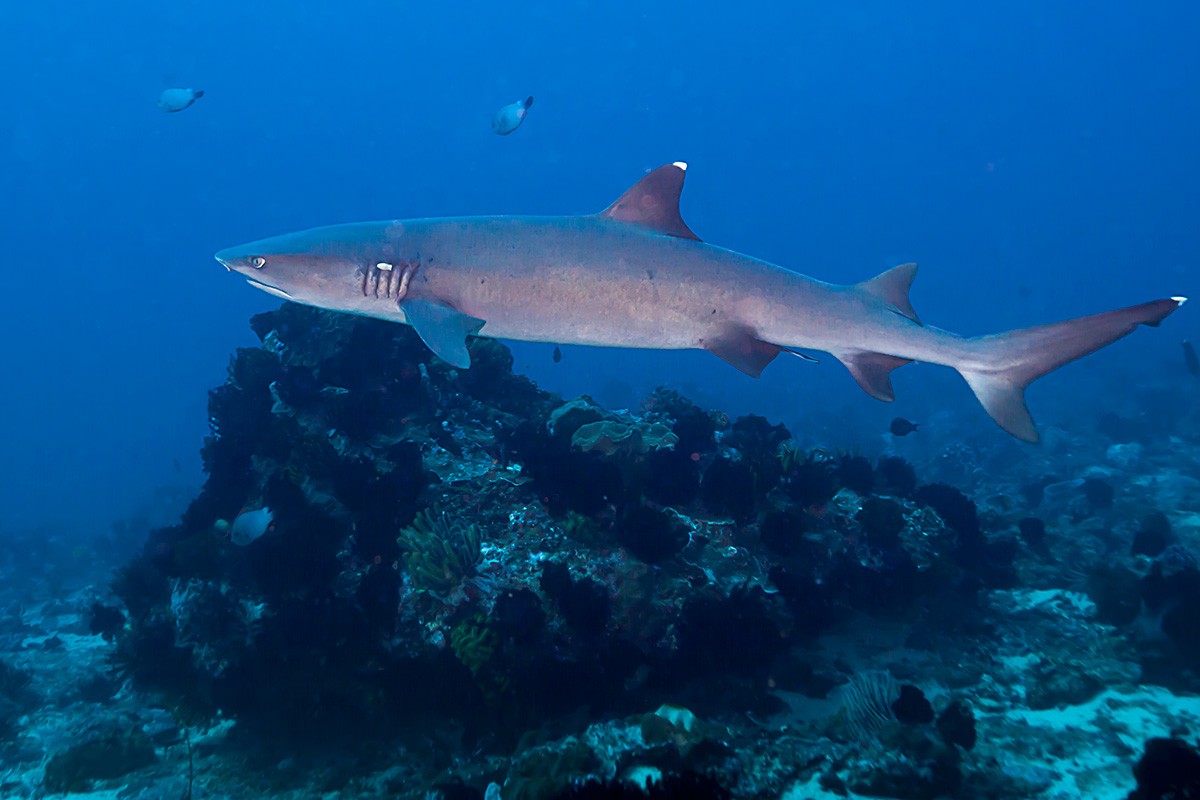 For those craving a shark encounter, Shark Point in Padang Bai is the place to be. This dive site is suitable for advanced divers and offers the opportunity to spot white-tip sharks. In addition to sharks, you can expect to see various other marine species, making it a thrilling and diverse underwater experience.
The Wall, Amed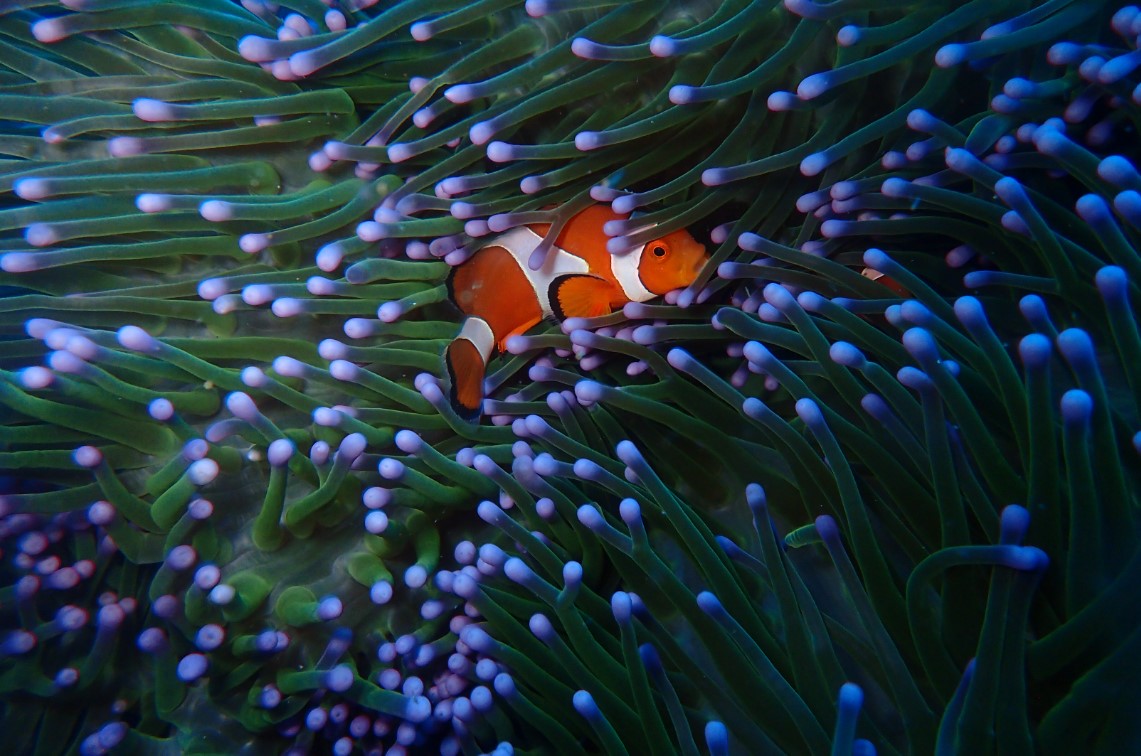 Amed, a peaceful fishing village on Bali's East coast, remains relatively untouched by tourism, providing an authentic Balinese experience. The area is renowned for muck diving, offering the chance to observe mimic octopuses, ghost pipefish, reef fish, clownfish, and frogfish. Drift dives along Amed Wall or the Pyramids may bring you face to face with turtles, reef sharks, blue-spotted stingrays, pelagic fish, and barracuda. If you're lucky, you might even spot seasonal visitors like the Mola Mola (Sunfish).
Temple Garden, Pemuteran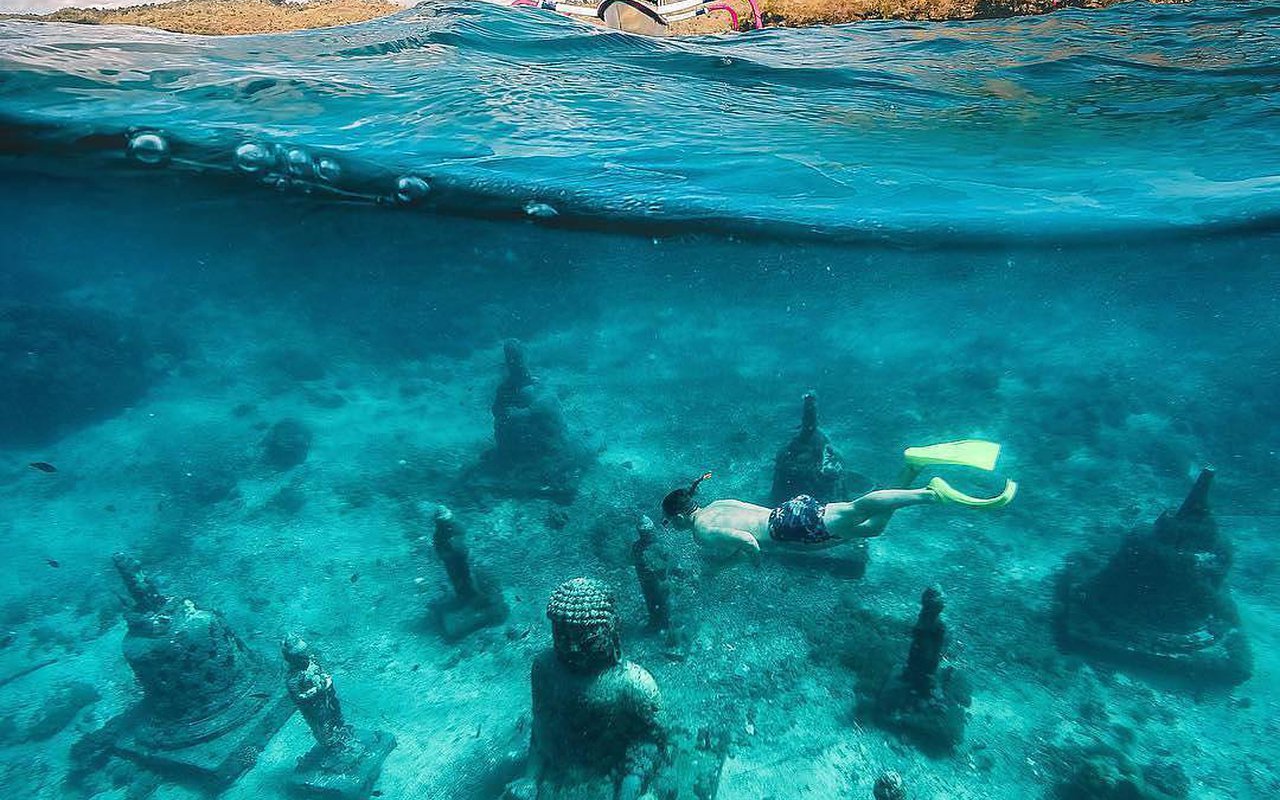 Temple Garden is a unique dive site in Pemuteran, where you'll explore a man-made underwater garden featuring statues of Buddha, Ganesha, turtles, and other sea creatures. Cleaner shrimps inhabit the bommies and Buddha heads, and the area teems with schooling fish and vibrant corals. This dive site is suitable for advanced divers, and the underwater garden adds a touch of cultural intrigue to your dive.
USAT Liberty Wreck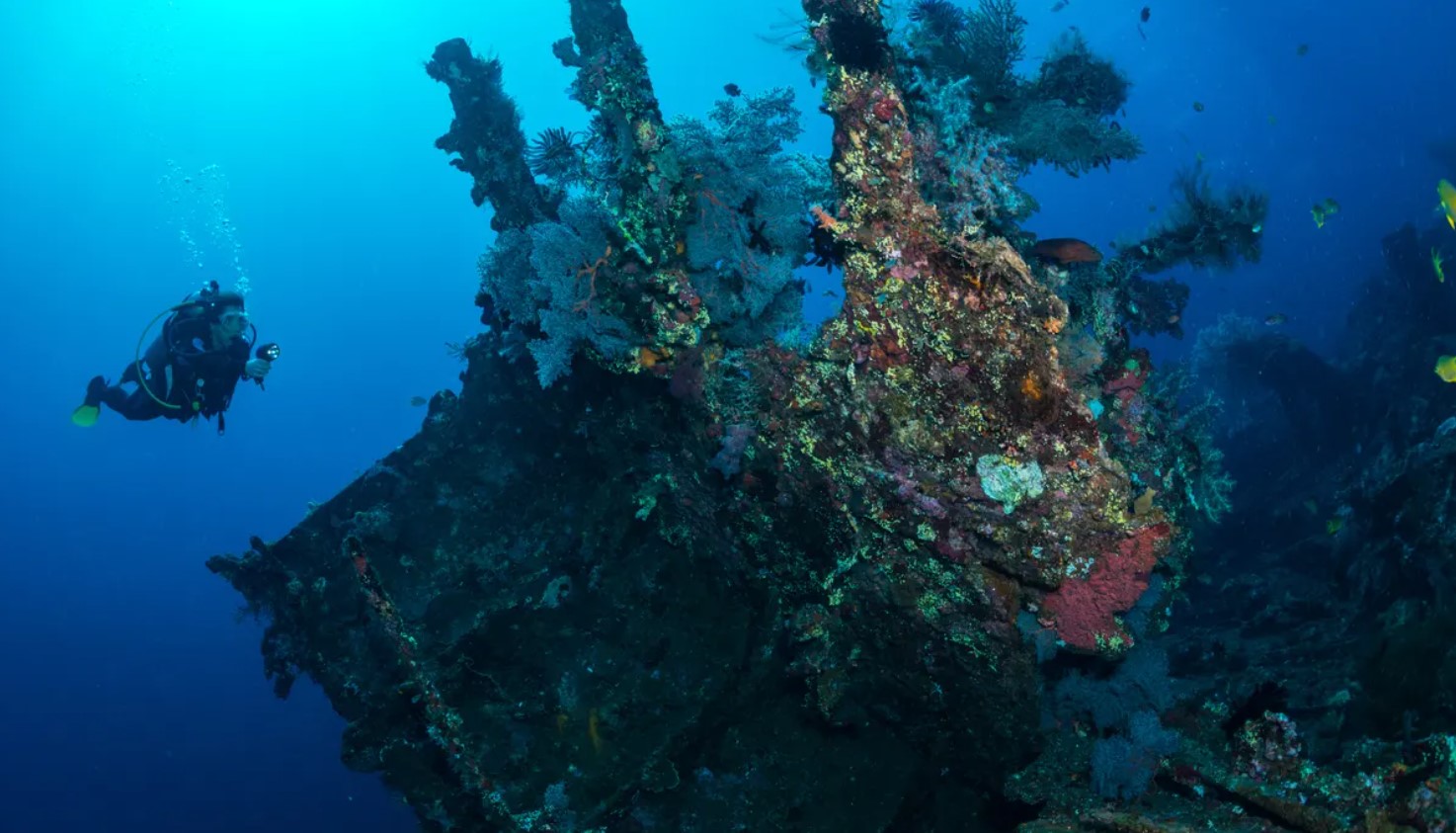 USAT Liberty Wreck is a fantastic shore dive accessible to divers of all levels. The walk to the dive site, while challenging on a pebble beach, is well worth it. The wreck, once a cargo ship, has transformed into an artificial reef, offering shelter to a multitude of marine life. As you explore the wreck, you'll come across soft sponges, corals, and unique small creatures. Keep an eye out for reef fish, frogfish, nudibranchs, and larger creatures like stingrays, batfish, and pelagic fish.