True to its moniker as 'Paradise island', Bali boasts a plethora of incredible natural wonders, not only stunning beaches, but hiking destinations as well. From majestic volcanoes to lush rice fields and hidden waterfalls, Bali offers a diverse range of landscapes to explore on foot. Here we have listed some of these unforgettable hikes where you can immerse yourself in the natural beauty that the island has to offer. Discover Bali's best hiking destinations and let your adventurous spirit soar amidst breathtaking scenery.
Bali's Best Hiking Destinations: Exploring The Island's Nature Treasures
Mount Agung: Conquer the Tallest Volcano in Bali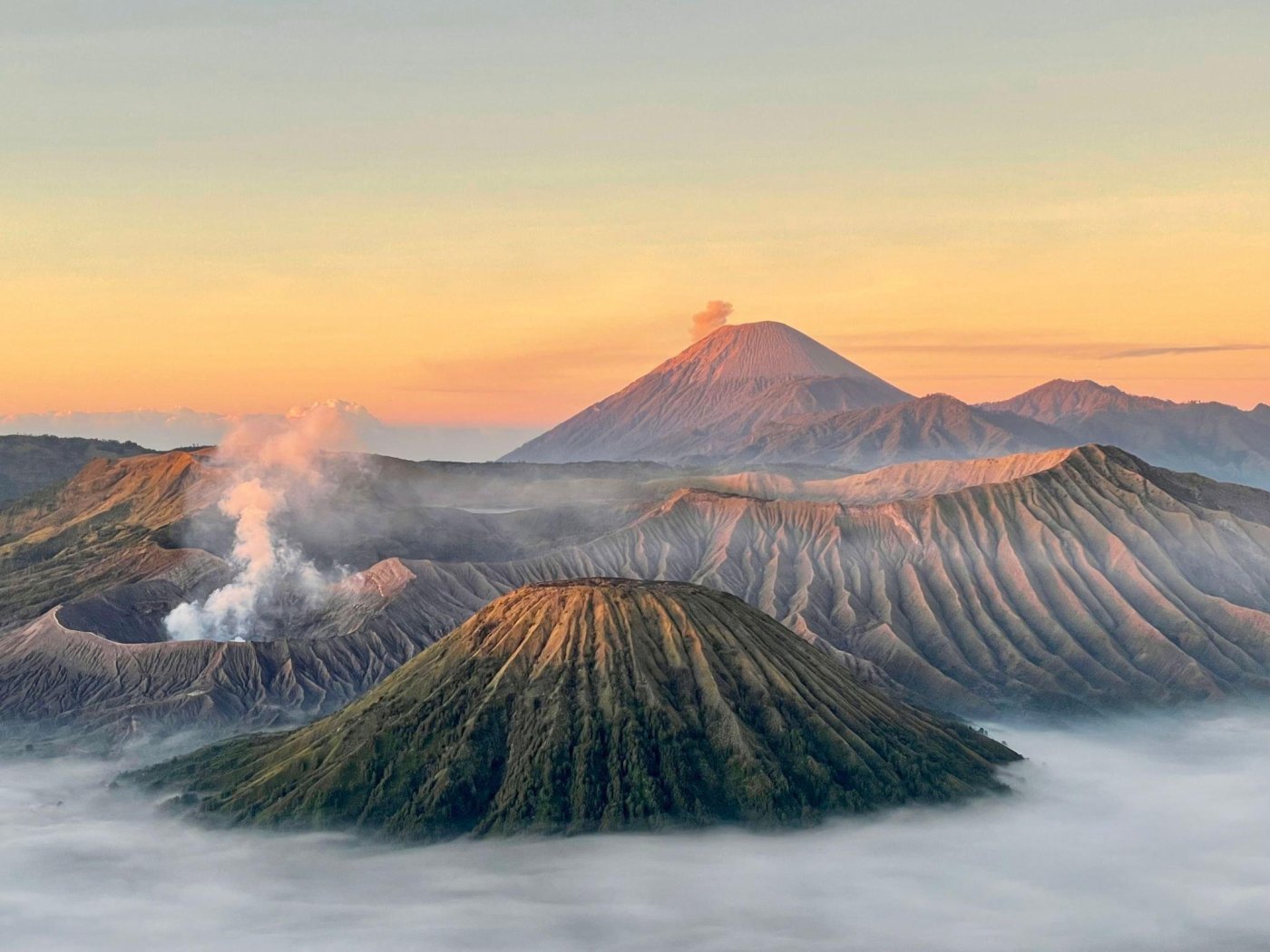 Mount Agung, Bali's highest peak, presents a thrilling and demanding hiking experience. The sunrise trek, although currently unofficial, rewards adventurers with spectacular views and a sense of accomplishment. Setting off in the early hours of the morning, you'll navigate the treacherous terrain while guided by experts equipped with seismometers for safety. While the volcano erupted in 2017 and is officially closed, adventurous souls can still attempt this challenging hike, albeit at their own risk. The journey to the top of Mount Agung is reserved for experienced hikers seeking the ultimate adventure and breathtaking vistas.
Difficulity: Hard
Mount Batukaru: Unspoiled Bali at Its Finest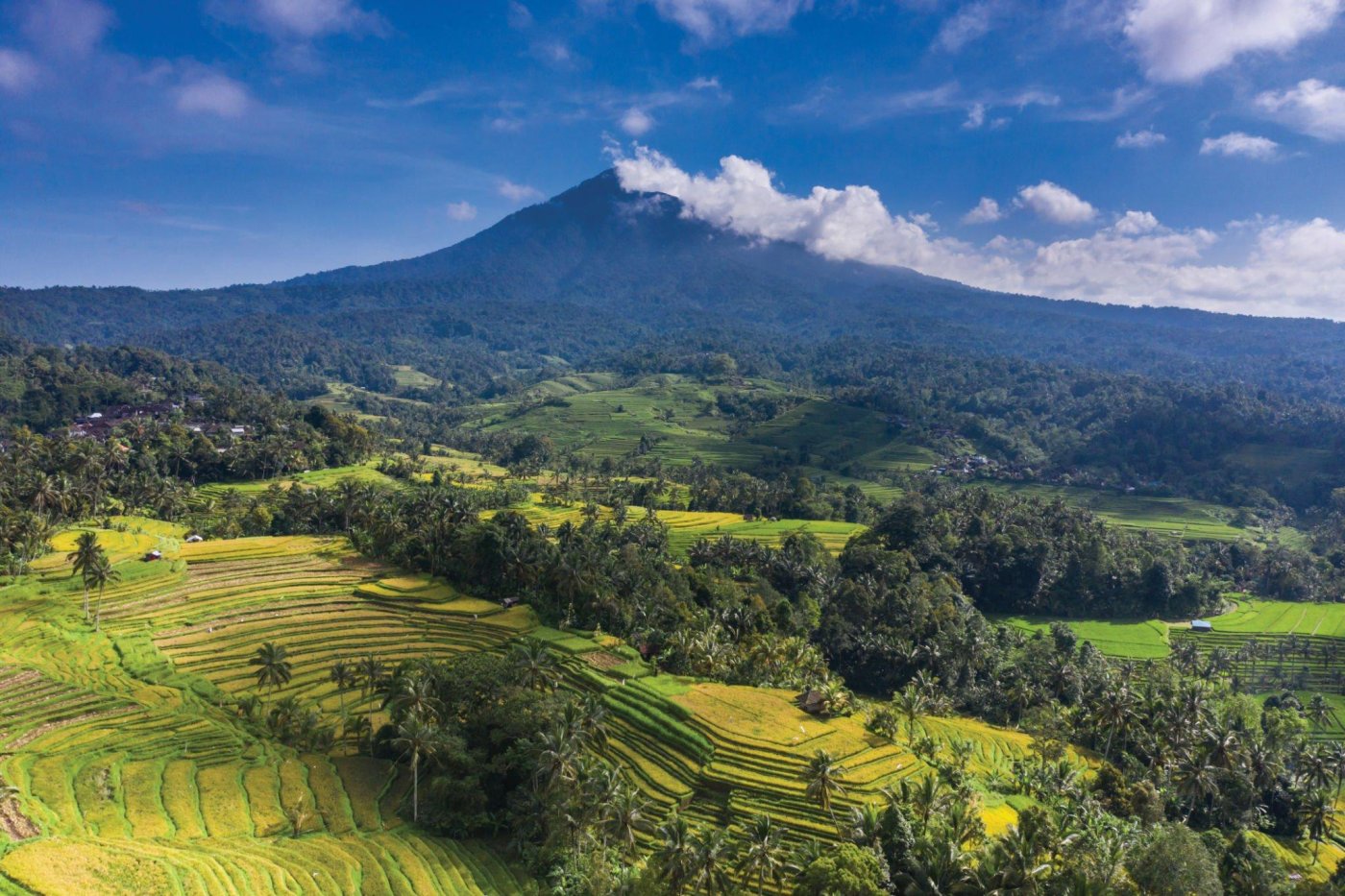 As Bali's second-highest peak, Mount Batukaru offers an off-the-beaten-path adventure for avid hikers. With two less-traveled paths to choose from, you can either start from Pura Luhur Batukaru or the more isolated Pura Malen trailhead. The summit can be reached in under four hours, making it possible to complete the hike in a day. Alternatively, camping atop the mountain provides a memorable experience under the starry night sky. Take in the unspoiled beauty of Batukaru and revel in Bali's untouched wilderness.
Difficulity: Moderate
Mount Batur Sunrise Trekking: A Magical Ascend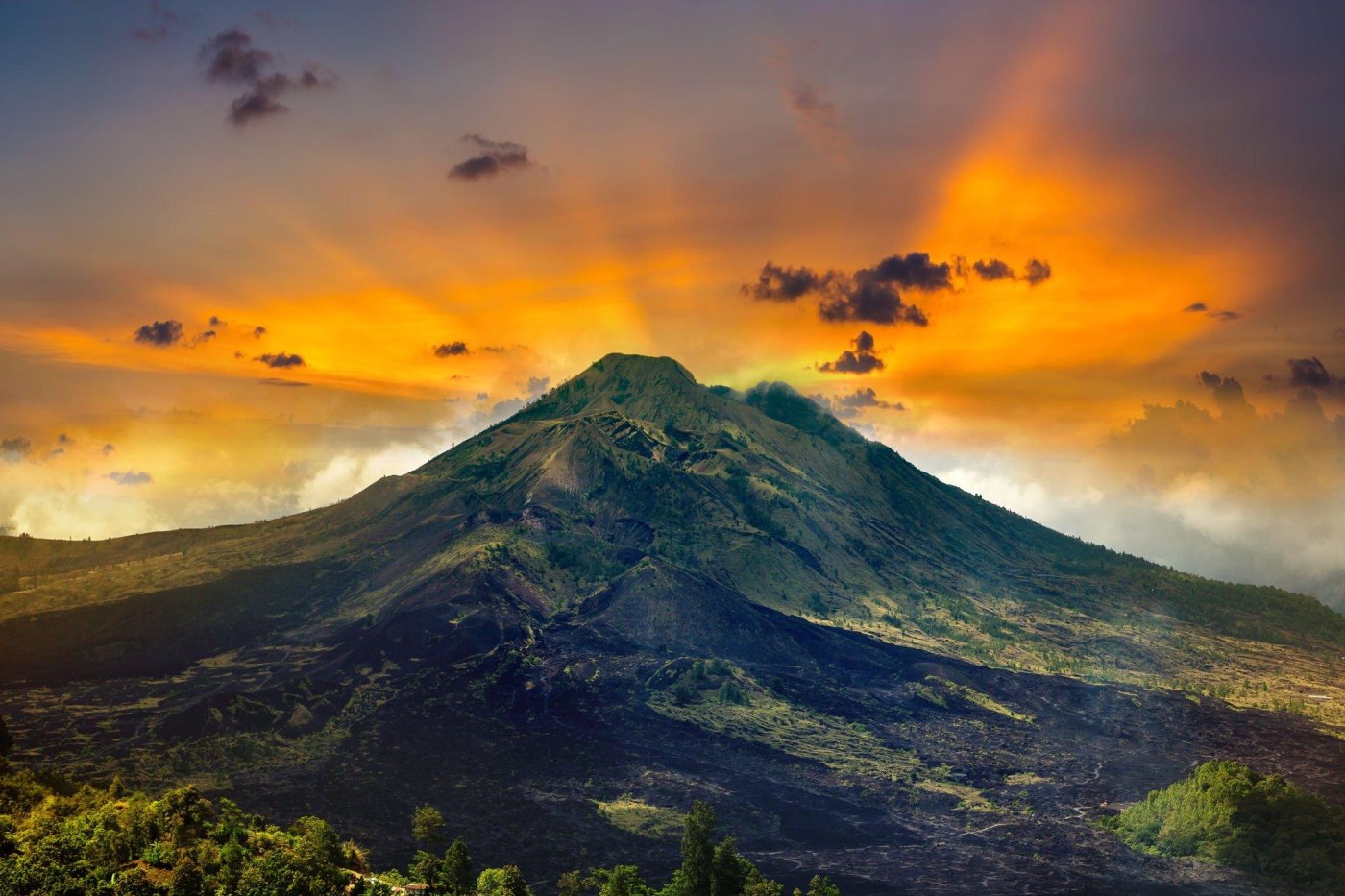 As the pinnacle experience on every Bali itinerary, the Mount Batur Sunrise Trekking promises an unforgettable adventure. Setting off in the dark, you'll conquer this active volcano to witness the breathtaking sunrise from its summit. The chilly temperatures at the top are a stark contrast to Bali's usual tropical climate, adding to the mystique of this experience. Marvel at the panoramic views of black lava fields and volcanic steam vents as you hike along the ridge. The descent takes you on a thrilling slide down a steep gravel slope, completing the loop back to the village. This hike is a must for nature enthusiasts and provides an exhilarating start to your day.
Difficulity: Moderate
Campuhan Ridge Walk: A Tranquil Stroll in Ubud's Greenery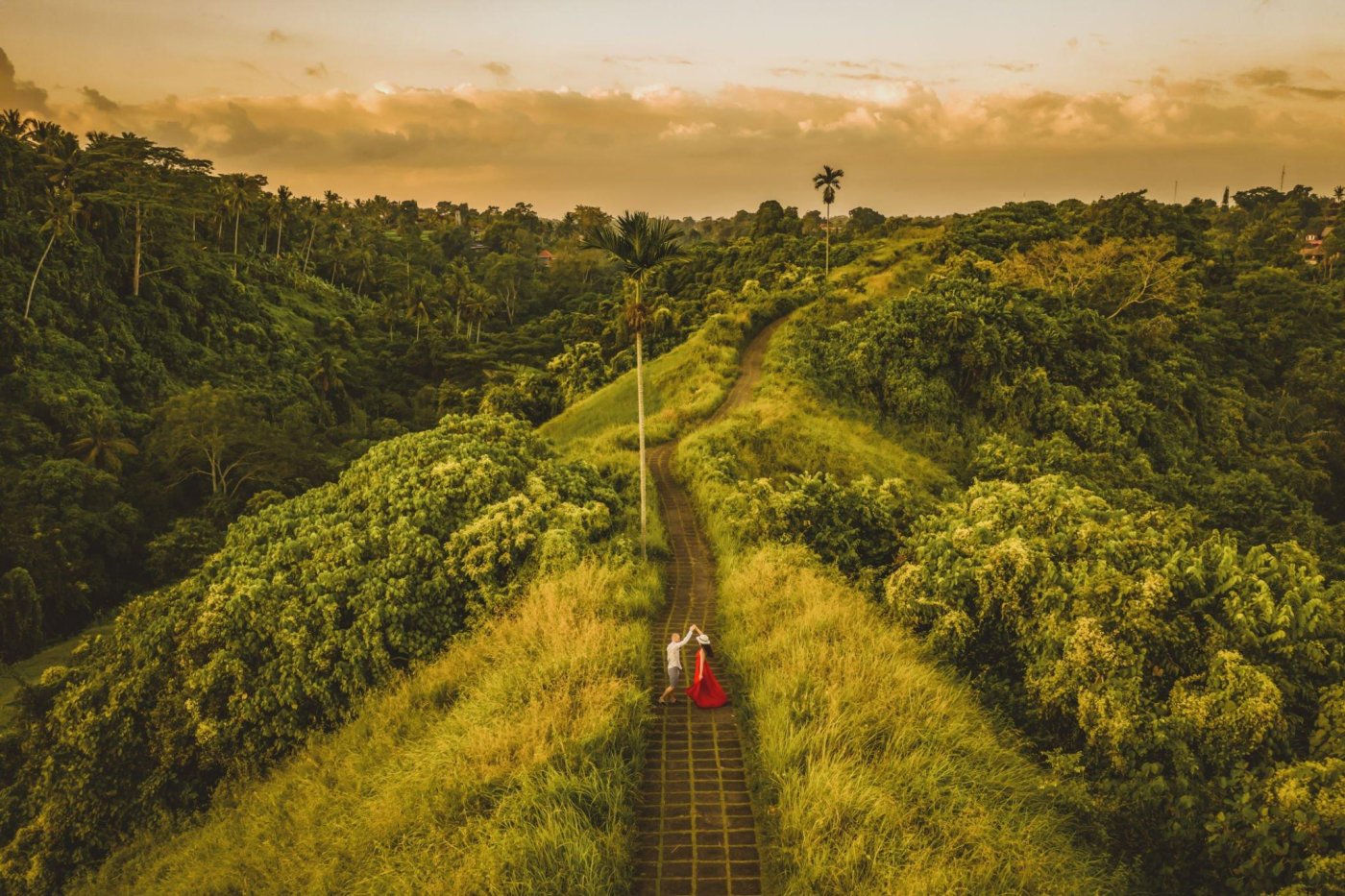 For a leisurely yet enchanting walk in Ubud, the Campuhan Ridge Walk is a perfect choice. This gentle path offers captivating vistas of lush rice fields, epitomizing the essence of Ubud's natural beauty. Embark on this easy trek early in the morning to savor the serene ambiance before the crowds arrive. Surrounded by verdant greenery, you'll find solace in this picturesque setting. Although not a challenging hike, the Campuhan Ridge Walk is a delightful way to immerse yourself in Ubud's tranquil nature.
Difficulity: Easy
Nusa Penida: A Hidden Gem for Hiking and Wildlife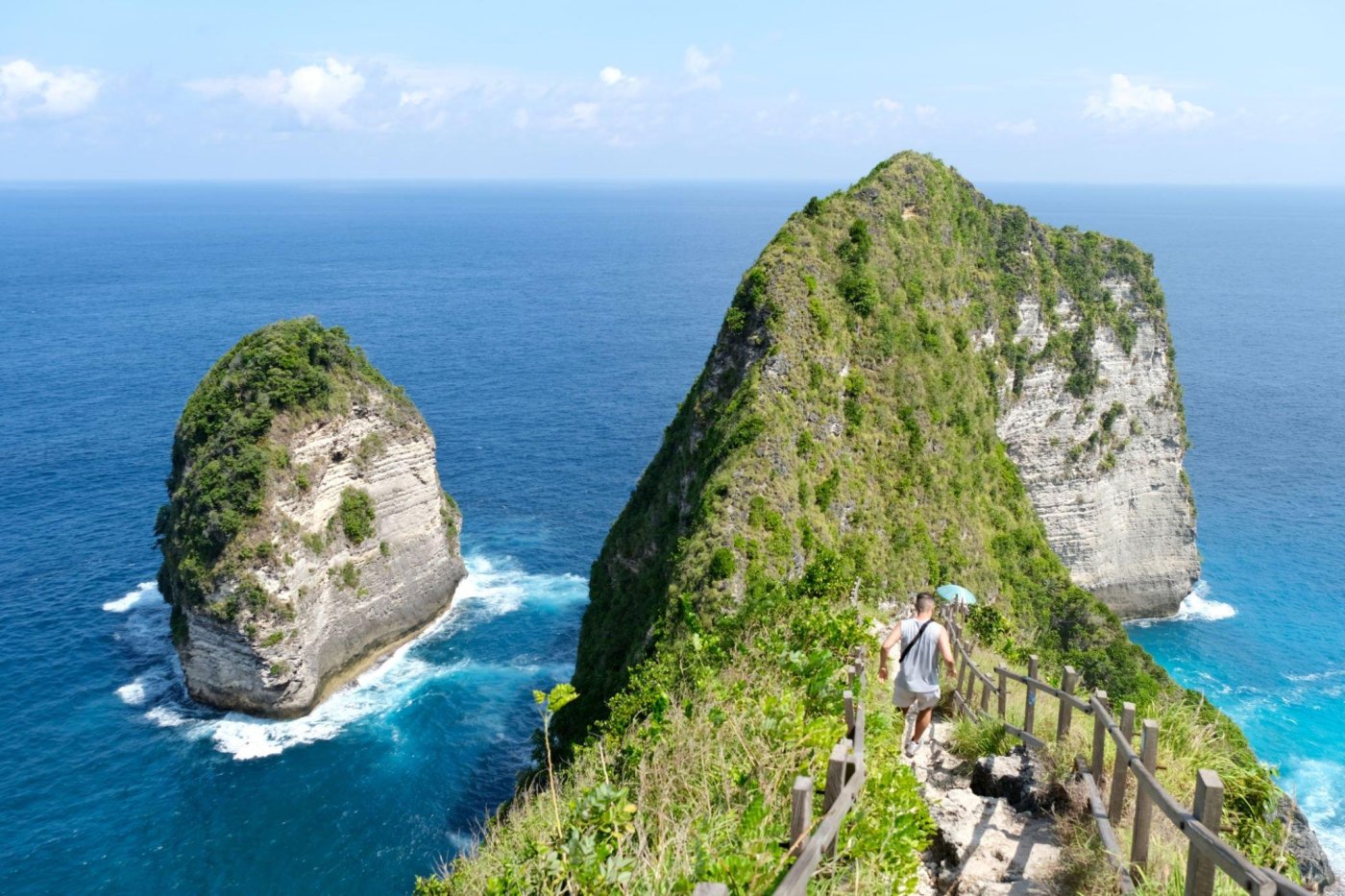 Nusa Penida, an island known for its wildlife and exceptional diving, offers a unique hiking experience. Discover untouched landscapes and encounter fascinating sea creatures like manta rays from vantage points along the trail. Nusa Penida's pristine beaches and opportunities for surfing make it an ideal destination for outdoor enthusiasts seeking adventure off the beaten path. With fewer tourists and abundant natural beauty, this novel hiking destination rewards intrepid explorers with a true sense of wilderness.
Difficulity: Easy
Sekumpul Waterfall: An Idyllic Oasis Off the Beaten Track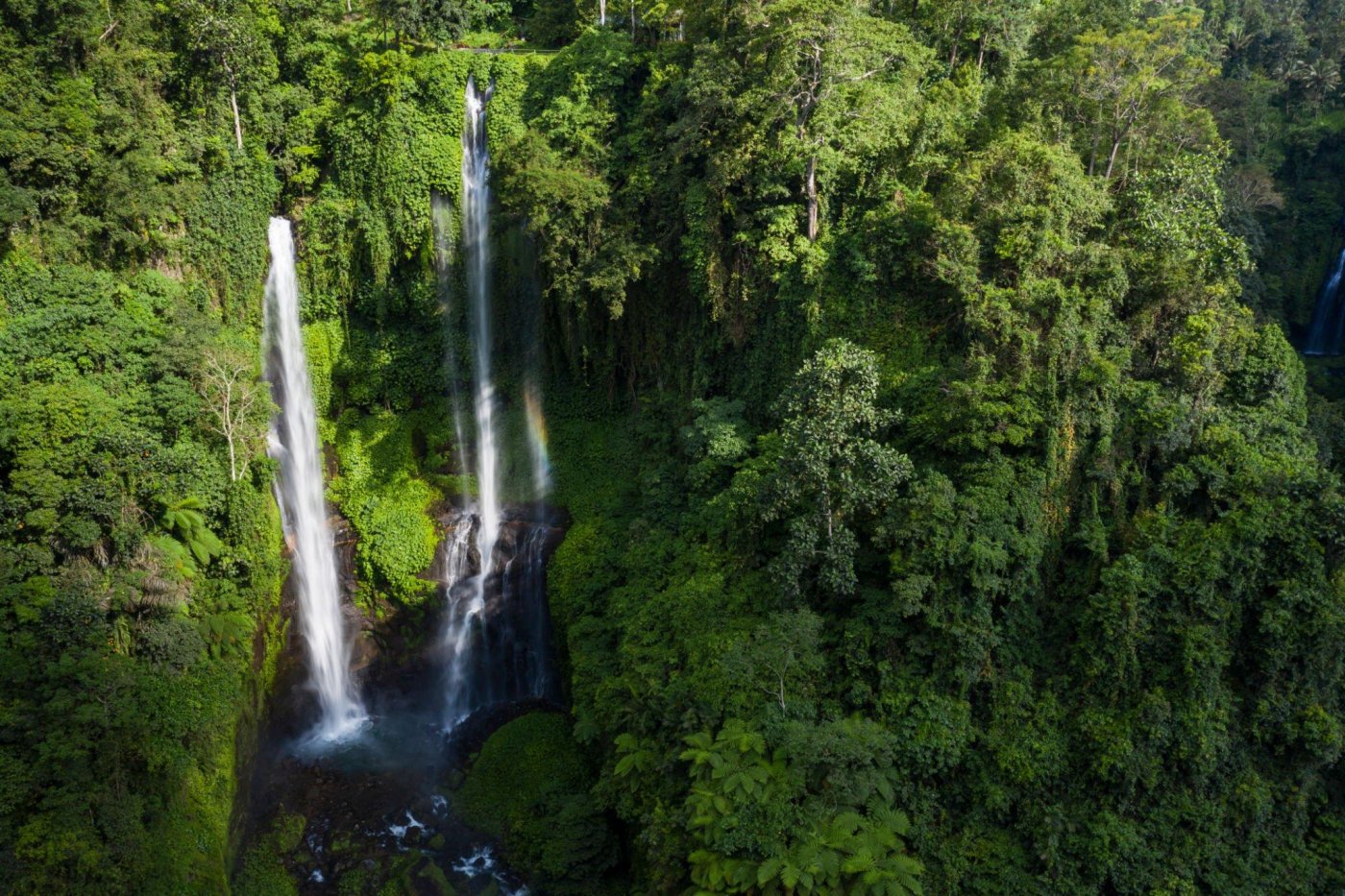 Sekumpul Waterfall, hidden away from the tourist trail, offers a refreshing retreat amidst nature's splendor. A group of seven falls converges here, creating a mesmerizing spectacle. Trek through the lush surroundings, crossing fern-shrouded pools, and take a cooling swim in this idyllic paradise. Explore nearby hidden waterfalls for an even more secluded experience. Admission fees support the local village, and various ticket options allow you to choose the level of immersion you desire. Sekumpul Waterfall is a hidden gem that promises tranquility and natural beauty.
Difficulity: Easy to Moderate
Twin Lakes: Tranquility Amidst Nature's Majesty

Discover the natural wonders of Buyan and Tamblingan, the twin lakes guarding the entrance to Munduk. Starting at Tamblingan Lake Temple, you'll embark on a scenic hike along the southern edge of the lake. Admire the fishermen in traditional canoes and relish the captivating views from the lake viewpoint. For those seeking a longer adventure, continue along the coastline of Lake Buyan until you reach a camping spot on the opposite end. Whether you explore alone or opt for a guide, Twin Lakes promises serenity and unspoiled beauty.
Difficulity: Easy to Moderate
West Bali National Park: Untamed Beauty and Wildlife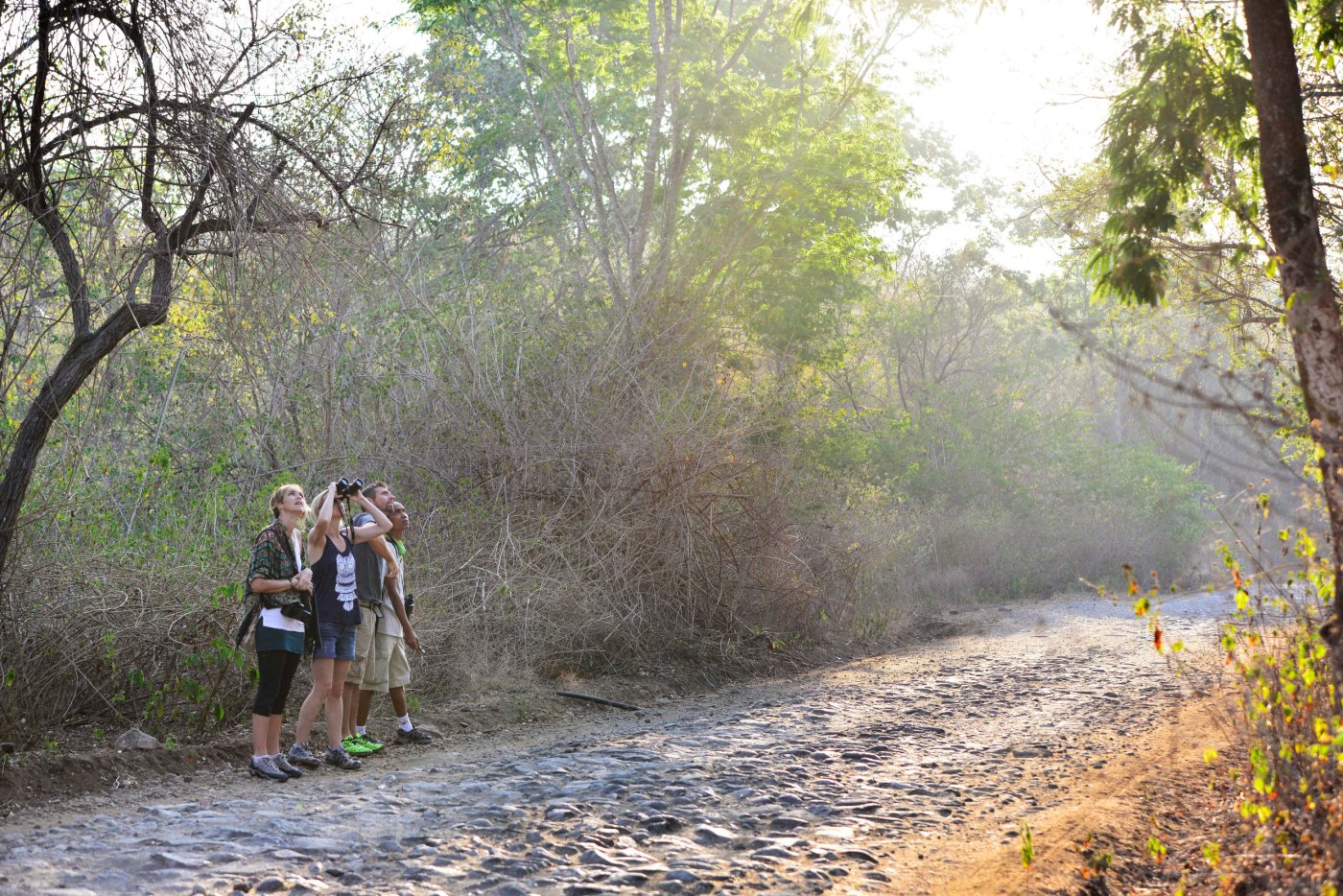 Escape the crowds and delve into the untamed wilderness of West Bali National Park. This remote area challenges preconceptions of Bali's overcrowded image, immersing you in a sanctuary teeming with wildlife. From Sunda deer to macaques and rare ebony leaf monkeys, encounters with diverse fauna are commonplace. To access the trails, a permit and knowledgeable guide are necessary for a safe and enriching experience. Set off in the early morning to witness the region's vibrant wildlife and embark on an unforgettable jungle expedition.
Difficulity: Moderate