Known for its breathtaking natural beauty and vibrant marine life, Labuan Bajo is a hidden gem nestled in the Eastern archipelago of Indonesia. Join us on an unforgettable journey as we unravel the wonders of Labuan Bajo, from remarkable accommodations and captivating tourist attractions to delightful cruise options that will take you on an adventure from Bali to this picturesque island.
Paradise of Eastern Archipelago: Exploring the Enchanting Island of Labuan Bajo 
Accommodation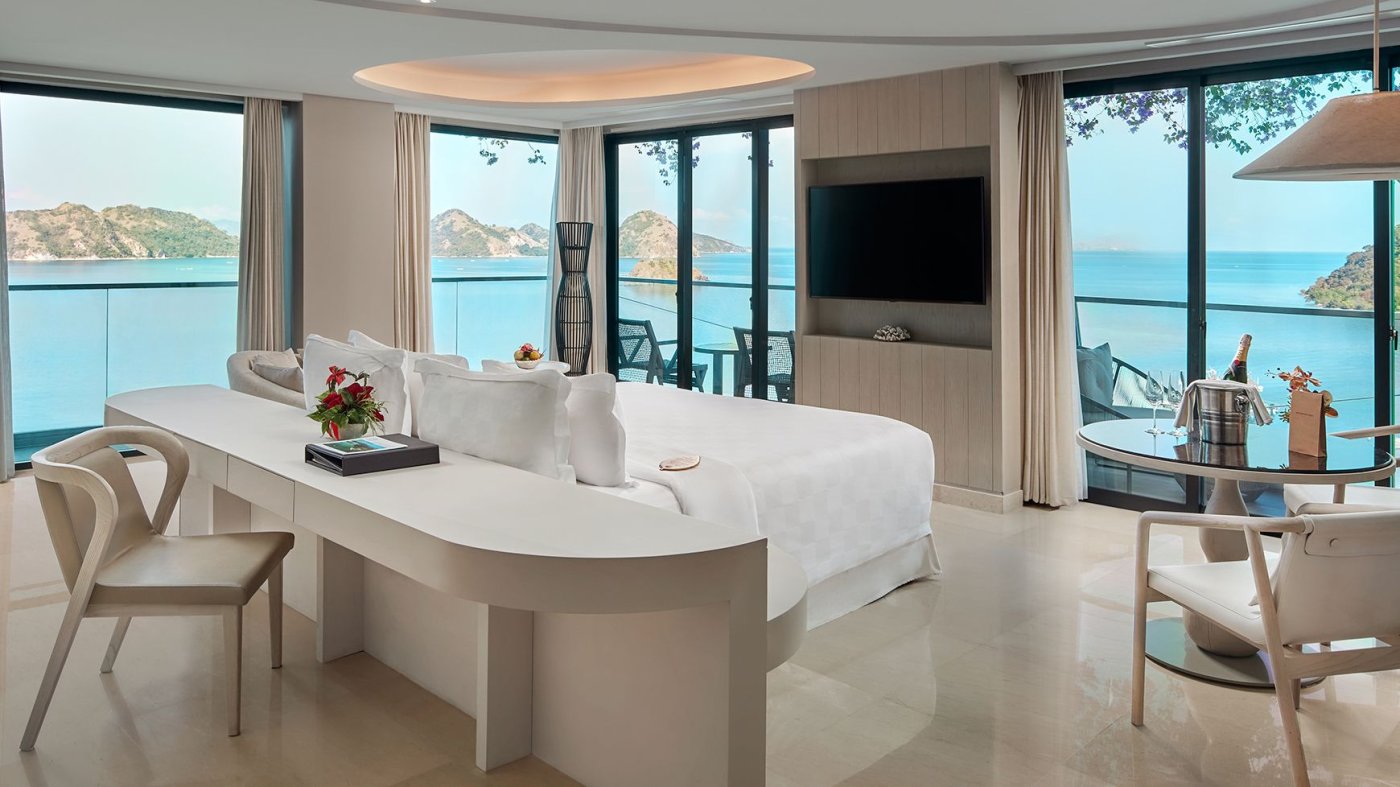 Ayana Komodo Resort
Indulge in luxury at Ayana Komodo Resort, offering spacious rooms adorned with traditional Indonesian decor, infinity pools overlooking the ocean, and a rejuvenating spa. Immerse yourself in world-class amenities and impeccable service. The resort's infinity pools overlooking the ocean offer an ultimate tranquil setting for relaxation, while the rejuvenating spa provides a haven of serenity. Indulge in a range of treatments that combine traditional Indonesian techniques with modern therapies, ensuring a truly rejuvenating experience. The resort's dining options showcase the rich flavors of Indonesian cuisine, offering a delightful culinary journey.
Laprima Hotel Labuan Bajo
Experience comfort and convenience at Laprima Hotel Labuan Bajo. Situated near the harbor, this hotel provides easy access to the town's attractions. Enjoy well-appointed rooms, a swimming pool, and a rooftop bar with stunning sunset views. Take a refreshing dip in the swimming pool, surrounded by lush tropical gardens, or enjoy a cocktail at the rooftop bar, where you can witness breathtaking sunset views over the horizon. The hotel's restaurant serves a variety of international and local dishes, offering a gastronomic journey for your taste buds.
Plataran Komodo Resort & Spa
Enjoy a tranquil retreat at Plataran Komodo Resort & Spa. Nestled on a hillside, this boutique resort offers breathtaking panoramic views, private balconies, and a charming restaurant serving delectable local delicacies.Wake up to breathtaking panoramic views from your private balcony or terrace, where you can enjoy a cup of coffee while savoring the peaceful ambiance. The resort's restaurant, nestled amidst lush greenery, serves delectable Indonesian and international cuisine. Unwind at the spa, where skilled therapists provide rejuvenating treatments inspired by local traditions.
Tourist Attractions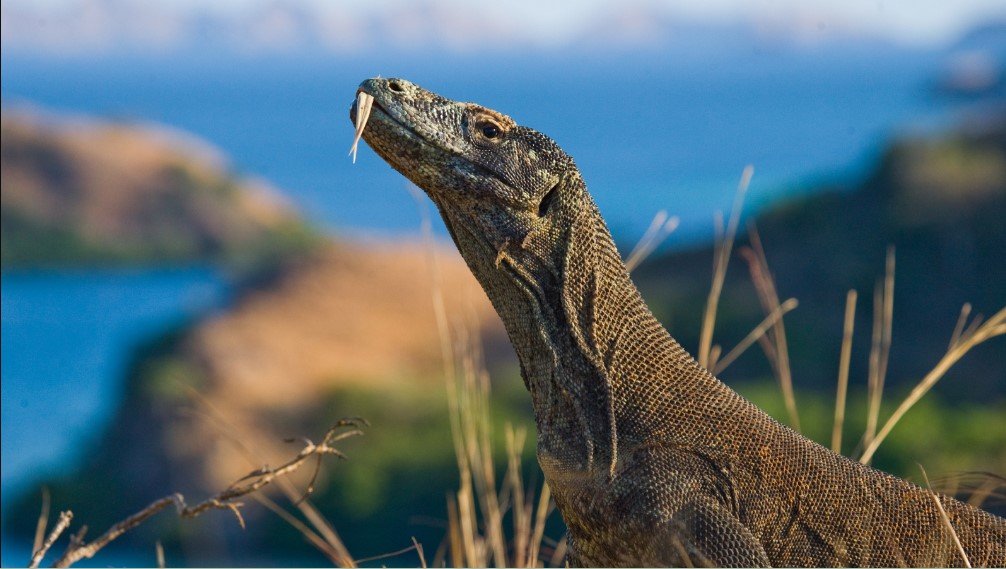 Komodo National Park
Of course, the legendary Komodo National Park is a definite must-visit spot at Labuan Bajo island. Embark on a guided tour through the UNESCO World Heritage Site. Witness the legendary Komodo dragons in their natural habitat, along with breathtaking landscapes and diverse wildlife. As you venture through the park, your expert guide will provide fascinating insights into the behavior and conservation efforts of the Komodo dragons. Witness the raw power and ancient allure of these majestic creatures. Marvel at the untouched landscapes, which encompass rugged hills, pristine beaches, and vibrant marine ecosystems.
Padar Island
Visit Bajo's nearby Padar Island for a panoramic view of the region. Trek uphill to the iconic hills adorned with lush greenery, and be rewarded with stunning vistas of the surrounding islands and shimmering turquoise waters. As you ascend, be prepared to be rewarded with stunning vistas of the surrounding islands and shimmering turquoise waters. The sight of the distinctive three-colored bays, with their contrasting hues of white, pink, and black sands, is truly mesmerizing. Capture postcard-perfect photographs and bask in the serenity of this natural masterpiece.
Snorkeling and Diving
Not only its gorgeous land and pristine beach, Labuan Bajo's vibrant underwater world also worth exploring through snorkeling or diving. Encounter colorful coral reefs, tropical fish, and graceful manta rays. Don't miss the opportunity to swim alongside gentle whale sharks. Explore vibrant coral reefs adorned with a kaleidoscope of colors, inhabited by an abundance of tropical fish. Swim alongside graceful manta rays as they glide effortlessly through the crystal-clear waters. If you're lucky, you might even encounter the gentle giants of the sea, whale sharks, creating an unforgettable experience.
Cruise Options from Bali to Labuan Bajo
AYANA Lako di'a
Experience the AYANA Lako di'a, a stylish and elegant 54-meter phinisi luxury yacht. With spacious cabins, a spa, a dive center, and a dedicated crew, this cruise provides a blend of comfort and adventure as you explore the pristine beauty of the Komodo National Park. Immerse yourself in the beauty of the Komodo National Park as you enjoy various activities such as diving, snorkeling, kayaking, and fishing. Indulge in exquisite dining experiences, where talented chefs create culinary delights inspired by the flavors of the region. With a dedicated crew catering to your every need, the AYANA Lako di'a ensures a truly exceptional journey.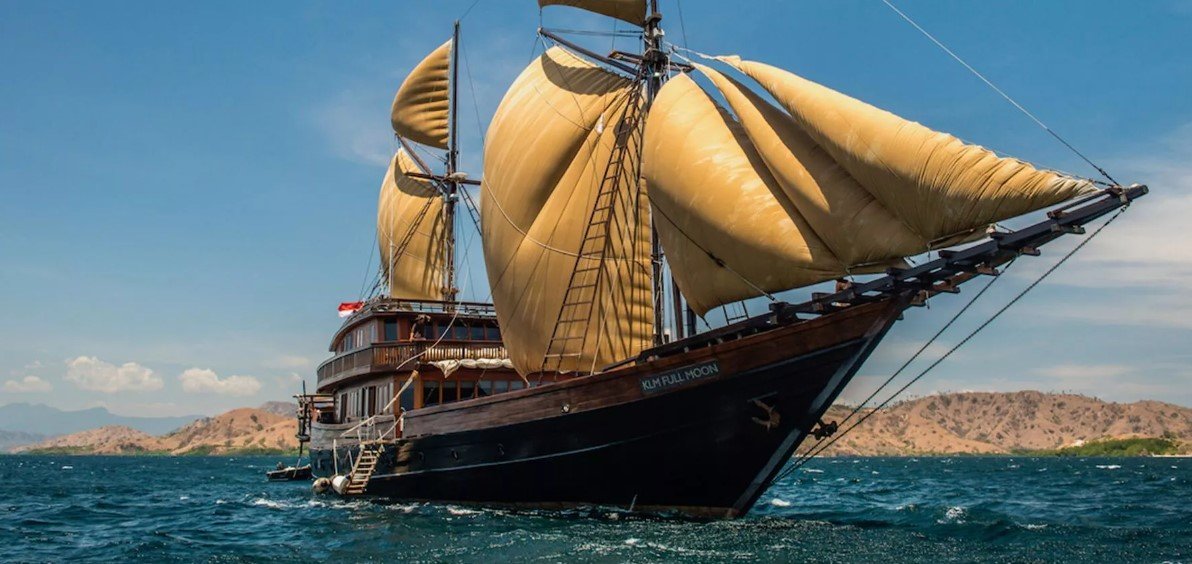 Alila Purnama
Embark on a luxurious journey aboard Alila Purnama, a stunning traditional Phinisi sailing yacht. With spacious suites, world-class cuisine, and a dedicated crew, this cruise offers an indulgent and intimate experience as you sail through the stunning waters of the Flores Sea.
Indulge in delectable cuisine prepared by talented chefs, blending international flavors with local ingredients. From diving and snorkeling to island exploration and sunset cruises, Alila Purnama's experienced crew ensures that every moment of your journey is extraordinary.
Rascal Voyages
Discover the enchanting Komodo National Park on a Rascal Voyage, a luxury liveaboard yacht. With beautifully designed cabins, a spa, a dive center, and personalized service, this cruise offers a seamless blend of relaxation, exploration, and immersive experiences in Labuan Bajo. Savor gourmet cuisine prepared by talented chefs, showcasing the freshest local ingredients. Dive into the crystal-clear waters, explore hidden coves, and soak in the beauty of Labuan Bajo's natural landscapes.