The Bintaro area slowly gains its popularity as a culinary district. Several hot dining spots begin to sprawl around the area from street food joints, coffee shops, and bistros, to upscale restaurants that elevate your dining experience. However, it's not easy to meander in search of a spot that feels just right and Meatguy Steakhouse is one of the places that resonates with an exceptional dining experience.
Meatguy Steakhouse was born upon Dimas Ramadhan Pangestu's biggest dream of following his long-lived passion, cooking. As you may have heard, Dimas The Meat Guy who is known as Dimsthemeatguy, the viral content creator on social media like Instagram and TikTok is a self-taught meat enthusiast who has been experimenting with meat since early 2014 and still continues to do so.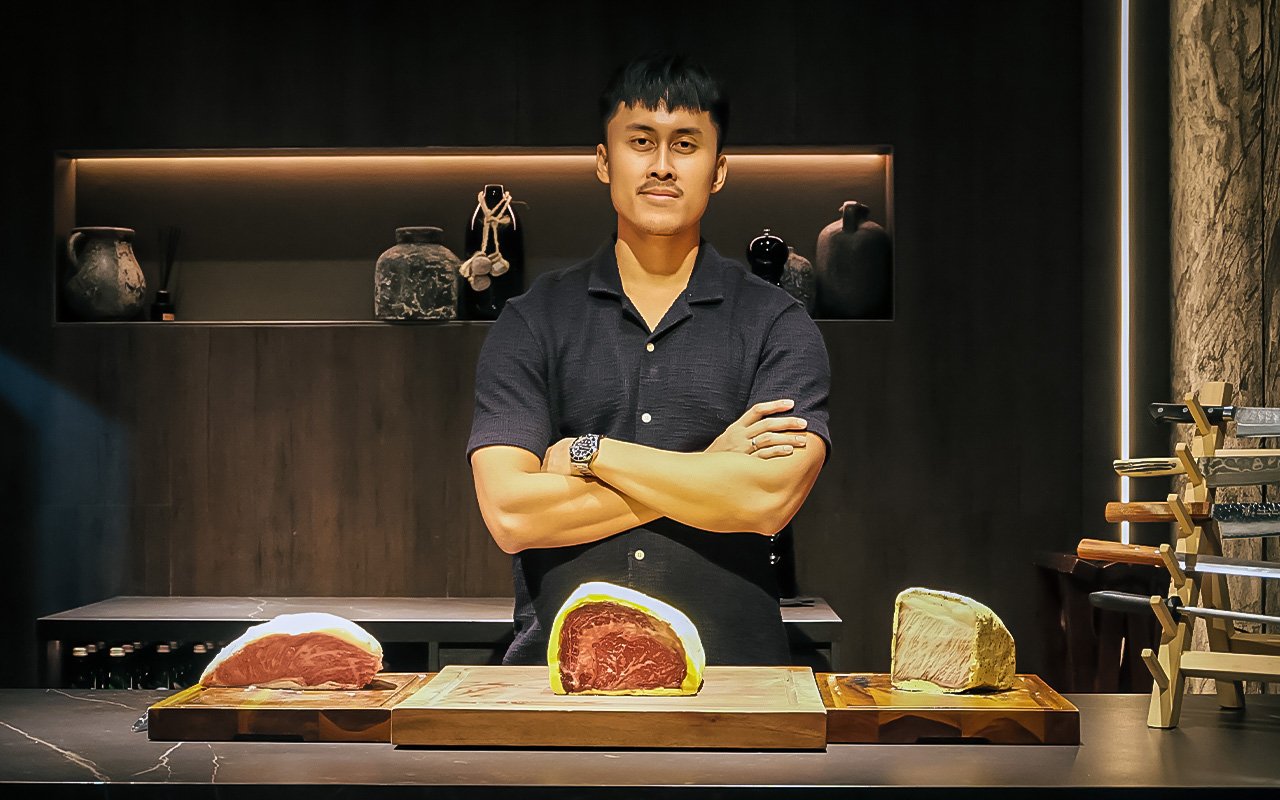 Meatguy Steakhouse's strongest service is the story on every service on the plate. To give guidance or insights into what you're going to chaw, the Maître D(s) are very well known to tell the guests about their steaks. They know every cut, and every detail about their meat based on your preferences.
Every time Dimas is around, his excitement and spirit about the meat exude. Thus, he loves to demonstrate how to cut and slice the meat in front of the guests and then entertain the guests by showering mainly educational meat knowledge on how to treat meat through an interactive demonstration.
To ensure the steakhouse runs smoothly and keeps maintaining the quality of the meat, Meatguy Steakhouse is armed with the best people in the industry. As the result, Meatguy Steakhouse has been serving more than 15.000 guests only in the five months after it was first inception. Meatguy Steakhouse is garnering great enthusiasm from people across the country and even from overseas. This has fired up Dimas' spirit to grow bigger and better.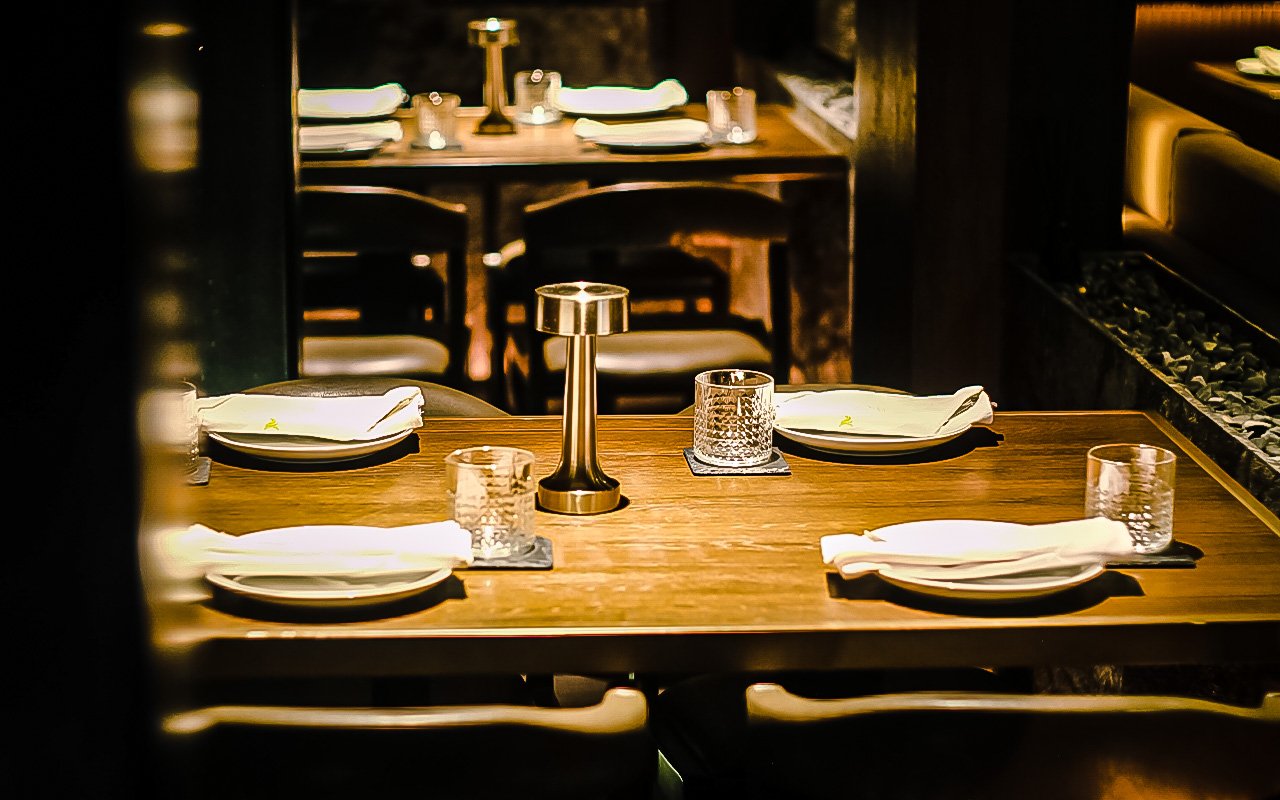 But first, you'll take a step into a white building and will be greeted by the greeter. Then direct you to a vault door as if the inside space is a precious gently burnished area. A seat in the minimalist yet elegant exudes sophistication and the black prime stone-hued wall embodies masculinity. The space is not too big but It's all very intimate, both as a euphemism for a manageably moment and as a mood.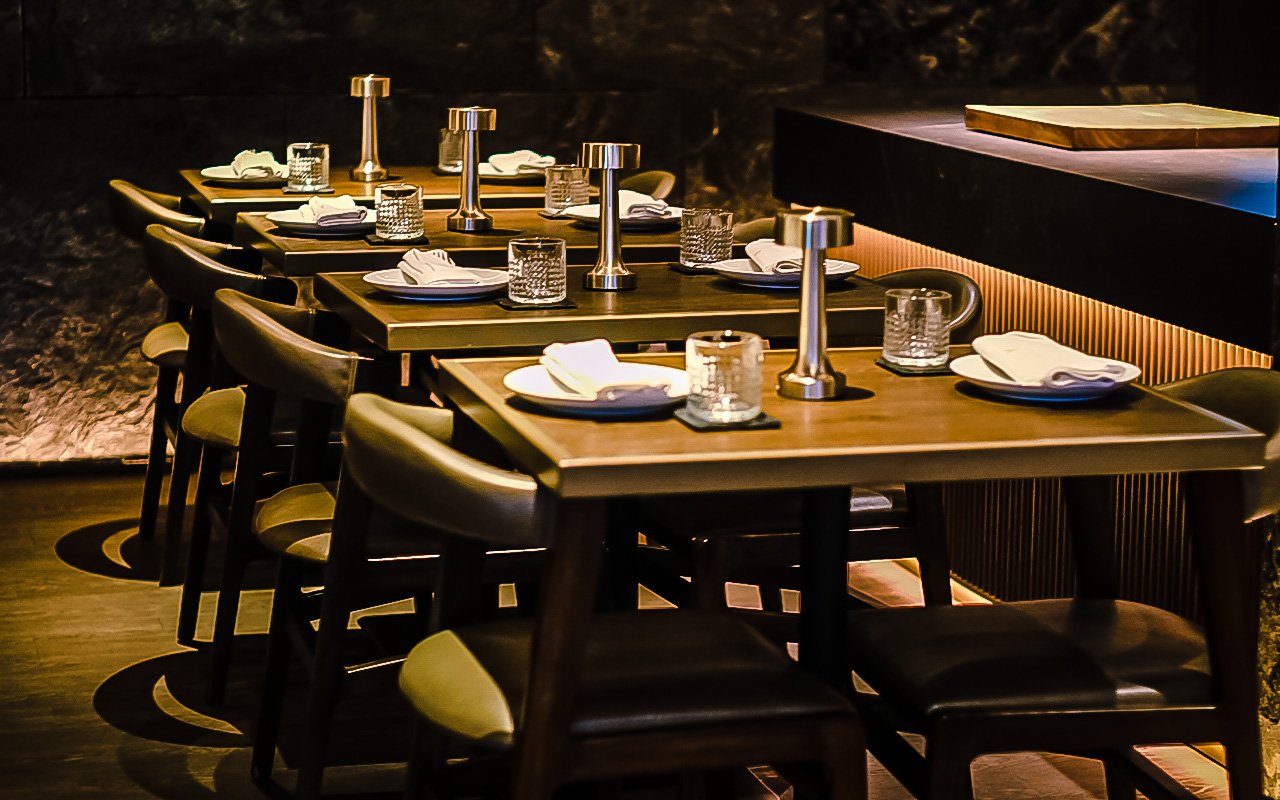 A staff member details every menu item once you are sat and settled; a unique routine that saves time on what to order. Complimentary bread is served while waiting for the dish to come, warm bread made from sourdough. They taste better with great butter, simply pleasing to fill enough time and your belly space.
The Roasted Bone Marrow & Beef Ragout shines among other starters. You'll be rewarded with appetite space for the exquisite, another one of the kitchen's best that tops a generous dish of a mix of wagyu beef braised for 8 Hours with the Meatguy Steakhouse's 48 hours homemade special sauce served with bone marrow. The staff will be scrapping the wagyu on the toasted baguette for maximal indulgence in one bite. The plate is adorned with mushroom duxelles, pickled red radish, arugula, parmesan, garlic chips, truffle oil and basil oil, literally elevating the very notion of a starter plate.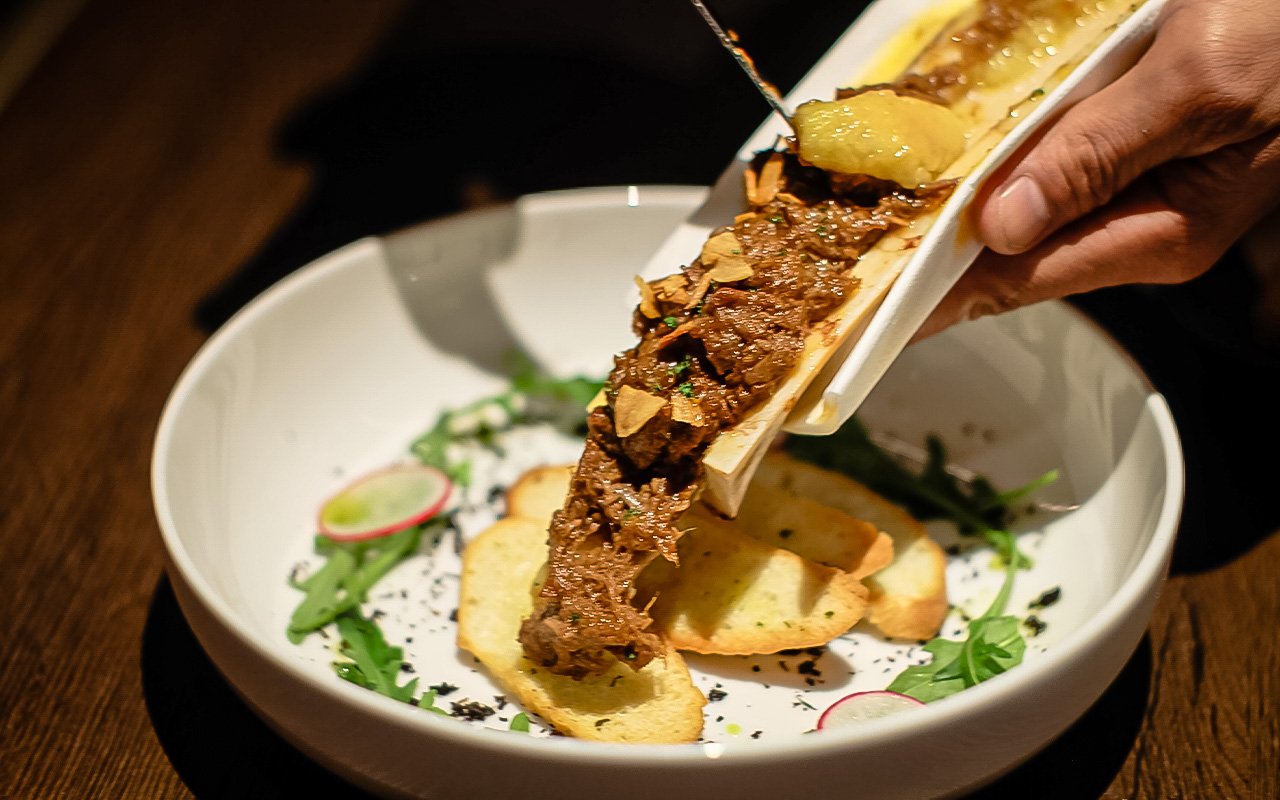 It's a showtime for all of us in the room when the supreme meat you ordered arrives on the side table. If you're lucky, Dimas himself will be doing the theatrical cutting as he explains the dry-aged beef. Manhattan Affairs is a deftly executed grilled steak. The 900 gr Australian wagyu full blood came from 400 days grain-fed as the porterhouse or shortloin cut, which you can get both lean and fatty meat. Derived by its popularity in New York City, the immense tender steak is impeccably grilled with charcoal and wood resulting in a smoky natural aroma and taste. The glazed butter on top of it is made from juicy wagyu fat and burned butter. For the cherry on top, Dimas usually adds Maldon salt that scatters over the meat surface evoking an 'umami' taste.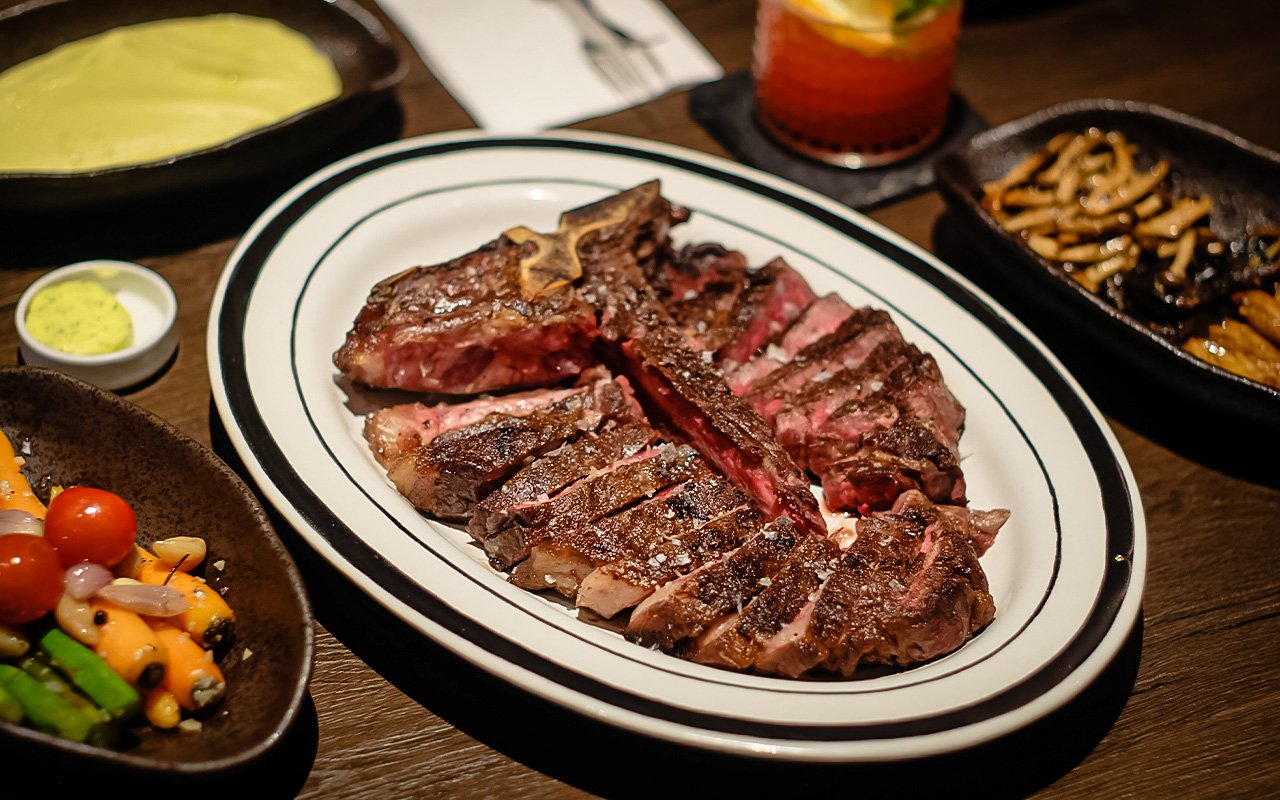 The Manhattan Affairs is served with Pomme De Terre Purée. The immaculate and creamy Dieng, Central Java potato melted smoothly with French butter.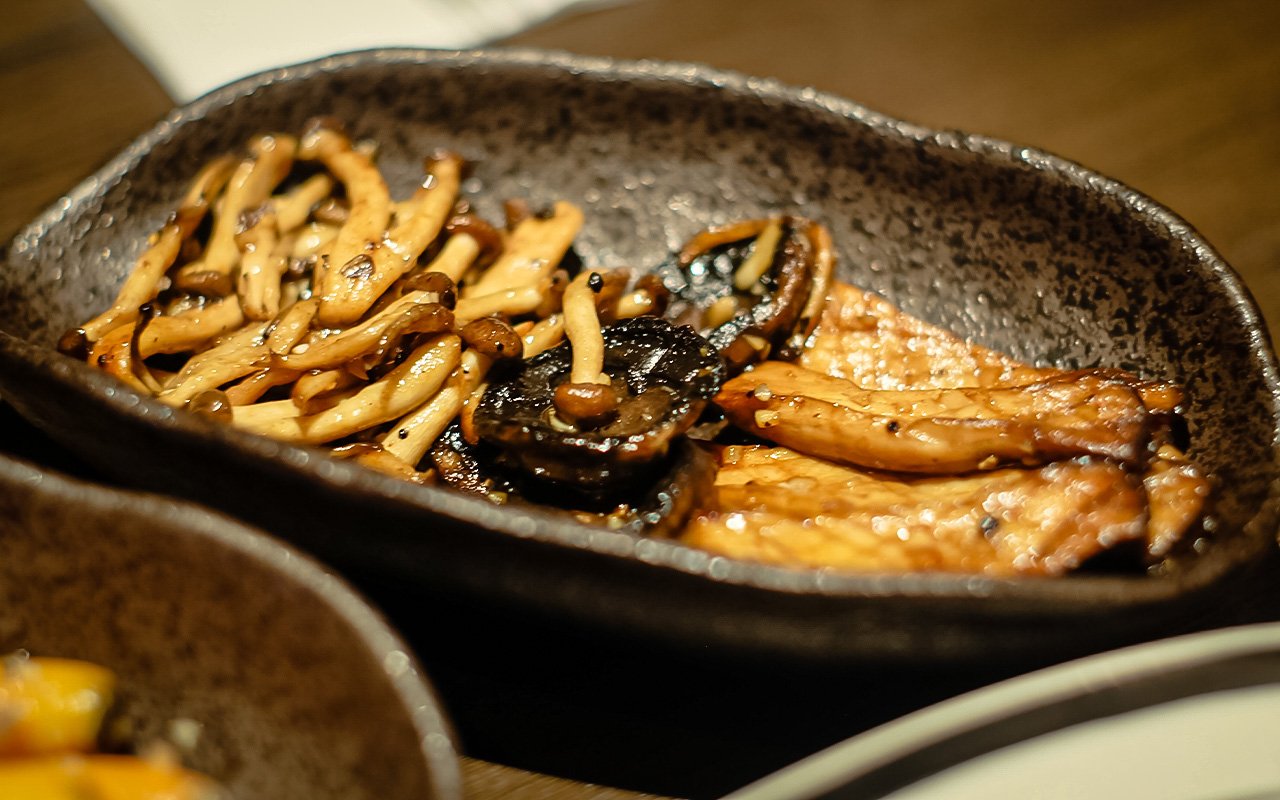 If you're wondering what other sides to try, Ignite your appetite with Grilled Vegetables served with asparagus, baby carrot, tomato confit, garlic confit, shallot confit, and Beurre butter. Sauteed Mushroom is a home run, the medley seasonal mushroom includes shimeji, king oyster, and champignon that are perfectly sauteed with garlic, shallot, and truffle oil to caramelized perfection. Other safe choice would be French Fries Straight, served with Muntok Island Black Pepper and Fleur de Sel.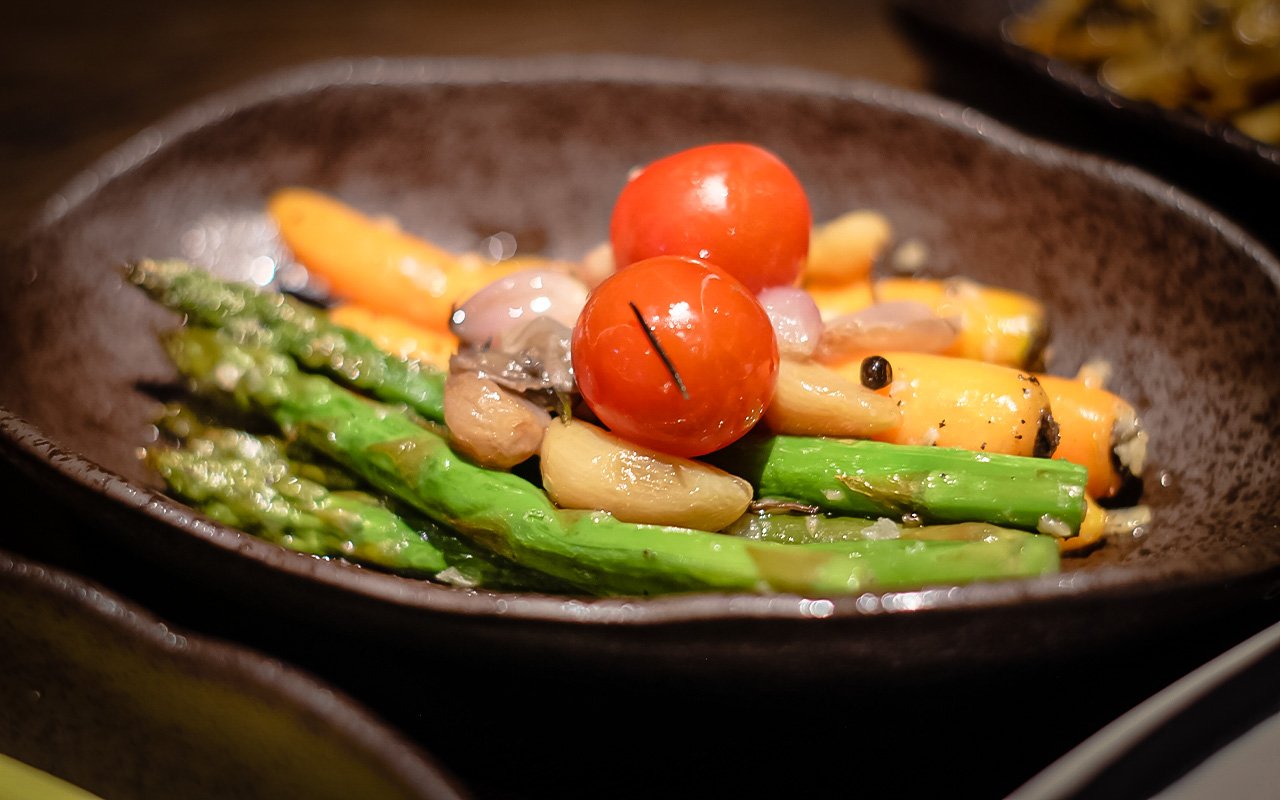 As a closure, Moelleux Au Chocolat "Valrhona Manjari" could be your sweet destination. The sexy chocolate lava cake is filled with single-origin Madagascar chocolate anointed with berries compote and vanilla ice cream. The subdued and subtly sweet is a true treat, especially for chocolate lovers.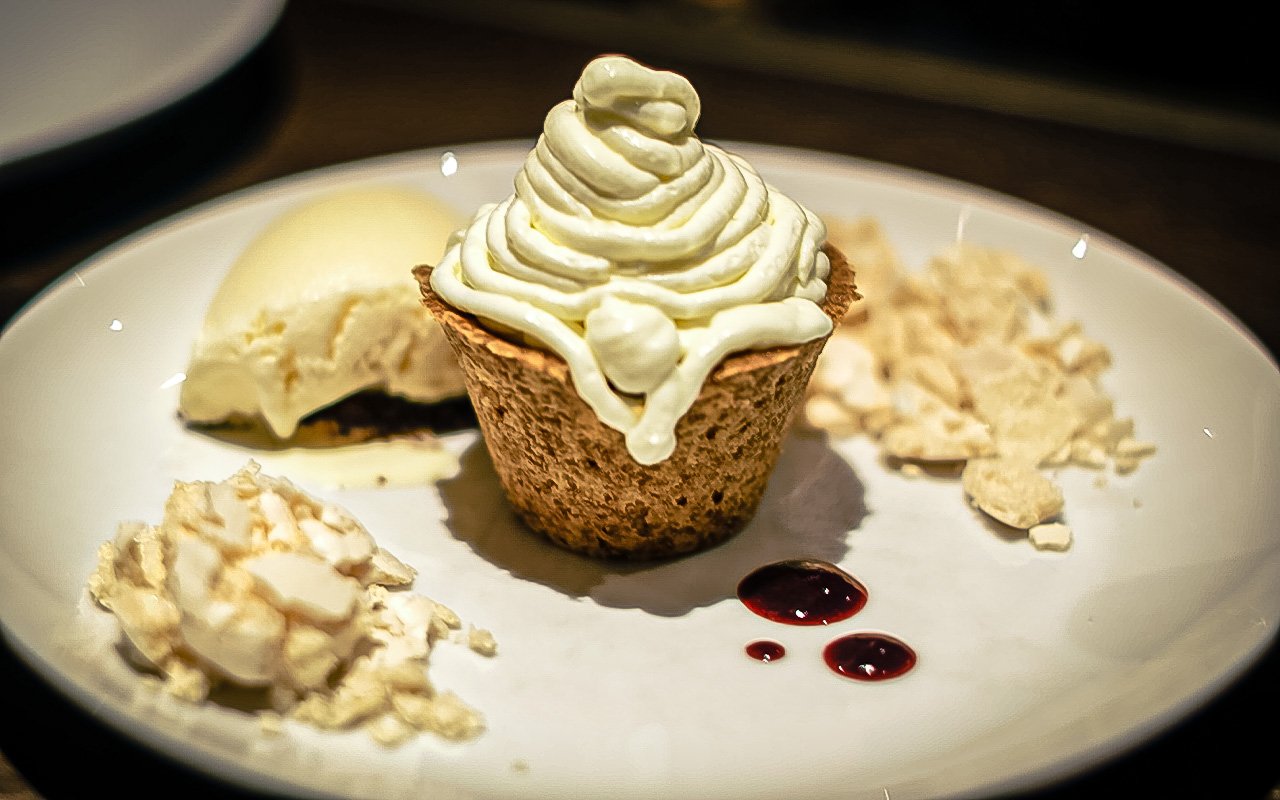 Another substantial dessert is Apple Pie A La Mode. The caramelized apple is nestled in tartelette accompanied by cinnamon caramel drizzle, lemon cream, vanilla ice cream, and mixed berries. Here, you can taste it light, and each ingredient is performing at its height to achieve a precise blend of flavors and texture.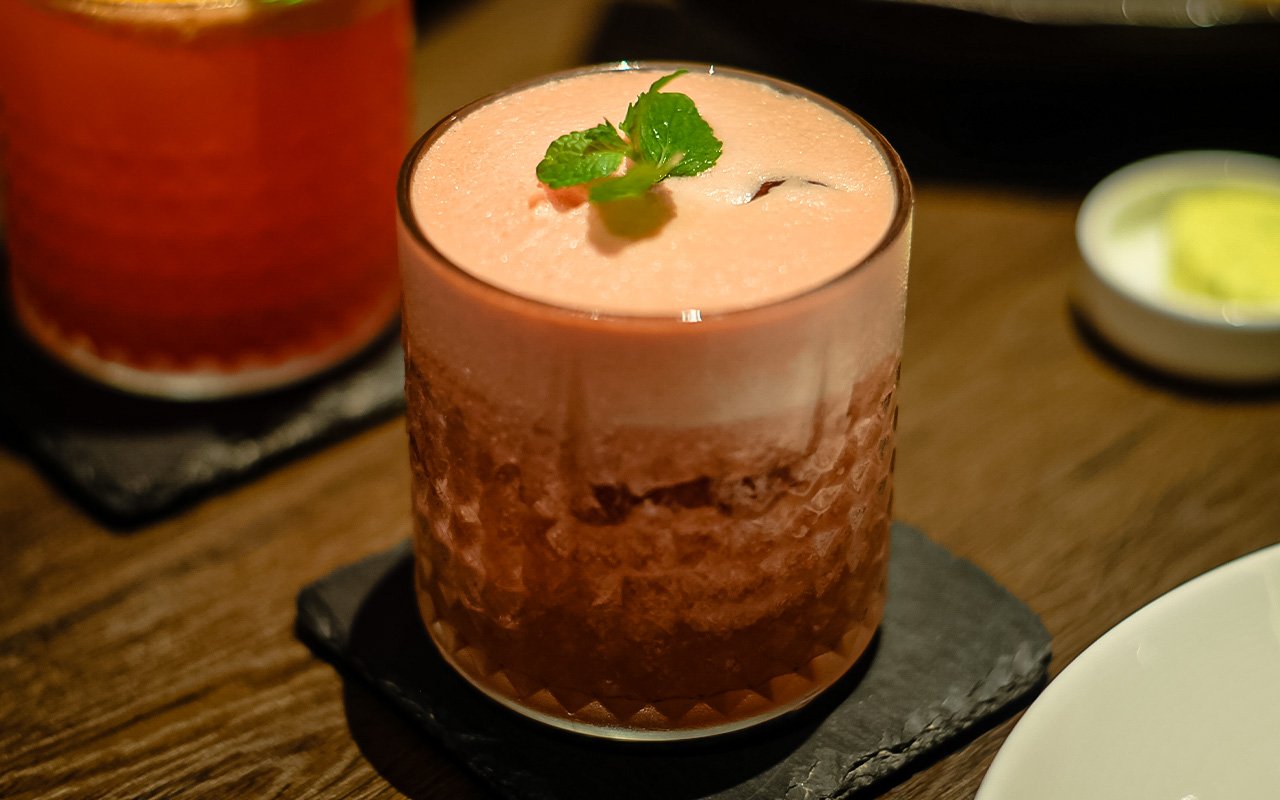 Meatguy Steakhouse is also amplified by nice mocktails to wash down after meals like Cloud 9 made from cold brew, elderflower syrup, fresh milk, and grenadine syrup or you can sip on Sunset in Meatguy. This sunset hue-colored mocktail is made from pineapple, orange, lemon, and grenadine suitable for any occasion at any lunch sessions or after-work drink rituals.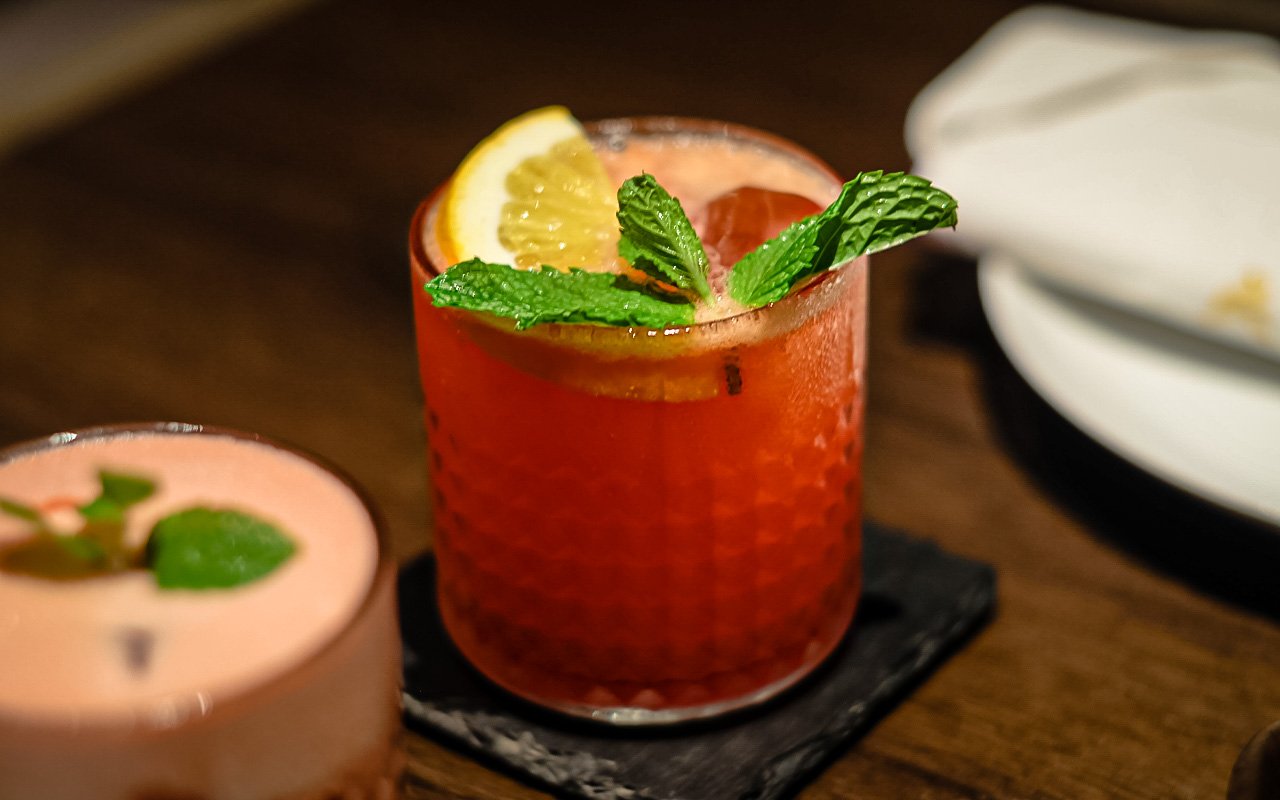 Meatguy Steakhouse
Jl. Maleo Raya Blok JA1 No. 1 (Bintaro Sektor 9), Bintaro, Tangerang Selatan, Banten 15229
Open: 11:00 AM - 09:00 PM
Phone: +6221 5010 2860, +62 812 5007 0094
Instagram: @meatguysteakhouse
Website