If you want to get away from the busy main island of Bali, you should consider visiting the Nusa islands trio just off the coast of Bali. The Nusa islands trio consists of Nusa Penida, Nusa Lembongan, and Nusa Ceningan. The latter two islands are connected by the famous yellow bridge, and Nusa Penida is the biggest of the three.
We had the chance to visit one of the biggest Nusa islands, Nusa Penida, with a private cruise, one of Jetwings Tour & Travel Bali services. Visiting the Nusa islands has been on our bucket list and many of our friends recommend we visit its beautiful beaches.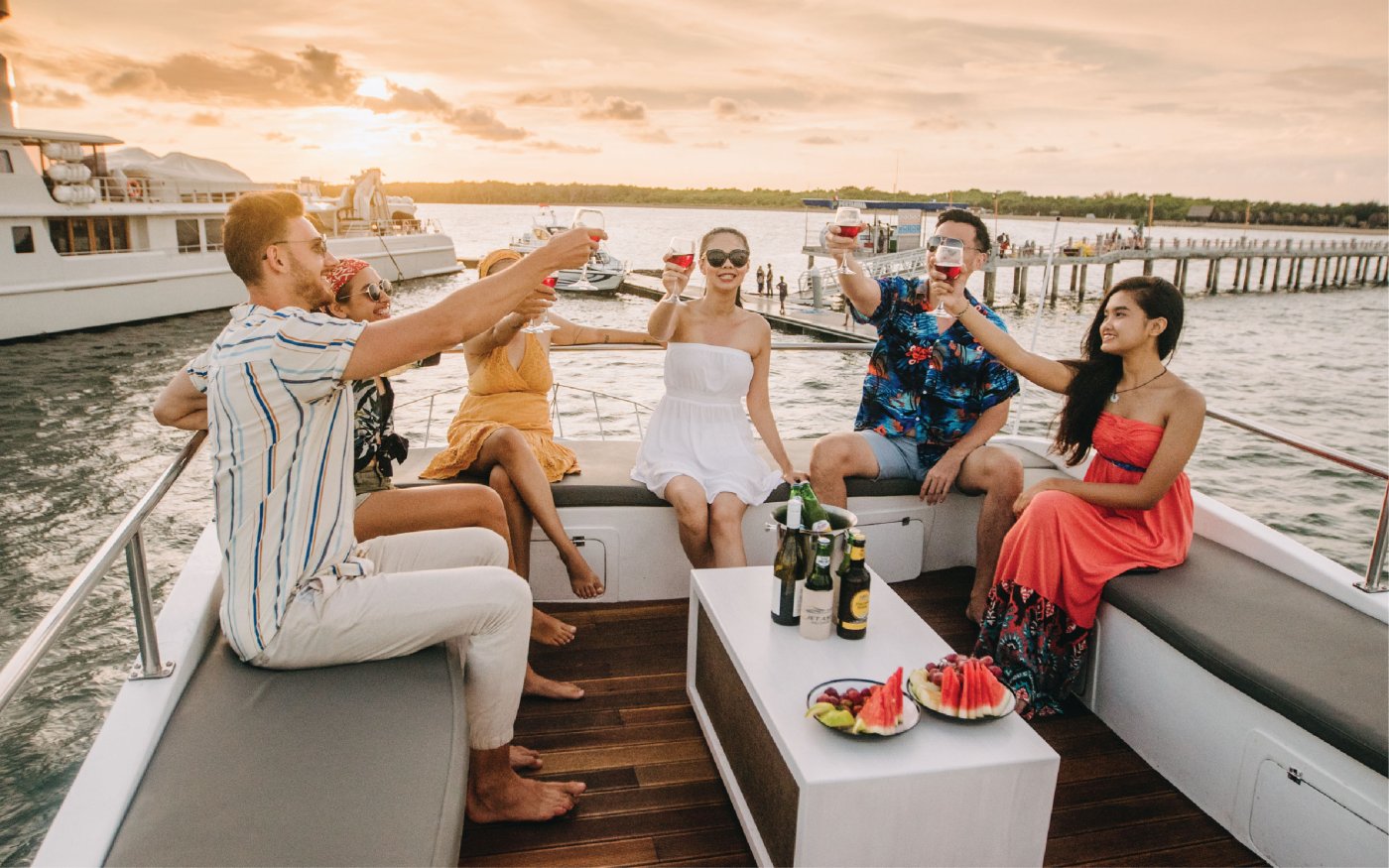 Considering it was our first time visiting the island, using the service of Jet Asia Bali Cruise was the right decision. Jetwings Tour & Travel provides several selections for the trip, be it Sunset Cruise, Penida Cruise or Lembongan Cruise, Lombok or Gili Cruise, and many more, including a tailored private trip for you and your guests.
Our trip that day was the Penida Cruise with an 8-hour duration. We were picked up in the morning using the latest luxury car to the Serangan Harbour and were warmly welcomed by the friendly captain and cruise ship crews of Jet Asia Bali Cruise. After a refreshing drink, we hop aboard the cruise ship heading to the first destination where we can snorkel, near the Nusa Penida. Not only do the crew provide us with snorkeling equipment, but they also accompany us in search of the best coral reefs.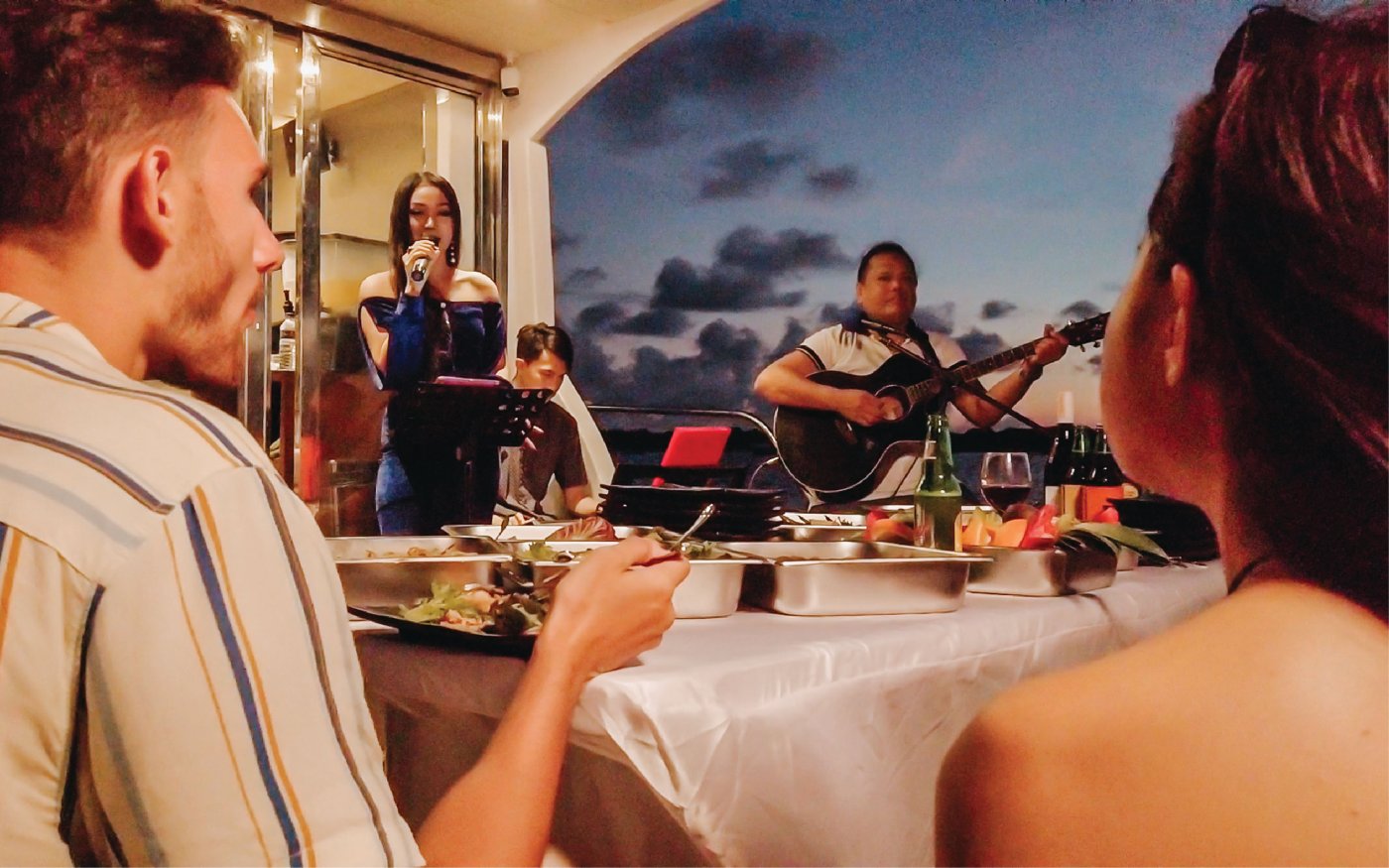 Our lunch was provided by Sukiyaki 8 Bali, a Jetwings Tour & Travel subsidiary. Sukiyaki 8 Bali is located at the Jalan Bypass Ngurah Rai of South Denpasar, with sufficient space for your gatherings. After a yummy instant chicken and seafood hot pot with Mala and chicken broth, we continued our trip to the Nusa Penida, where they have arranged a small boat to get us to the harbour. 
Upon arriving at the harbour, a car was already waiting for us to take us to the famous destinations on the island, namely Diamond Beach, Kelingking beach, Broken Beach, and Angel's Billabong.  After four hours under the blazing sun and getting our photo ops, we head back to the harbour, and return to the Serangan Harbour.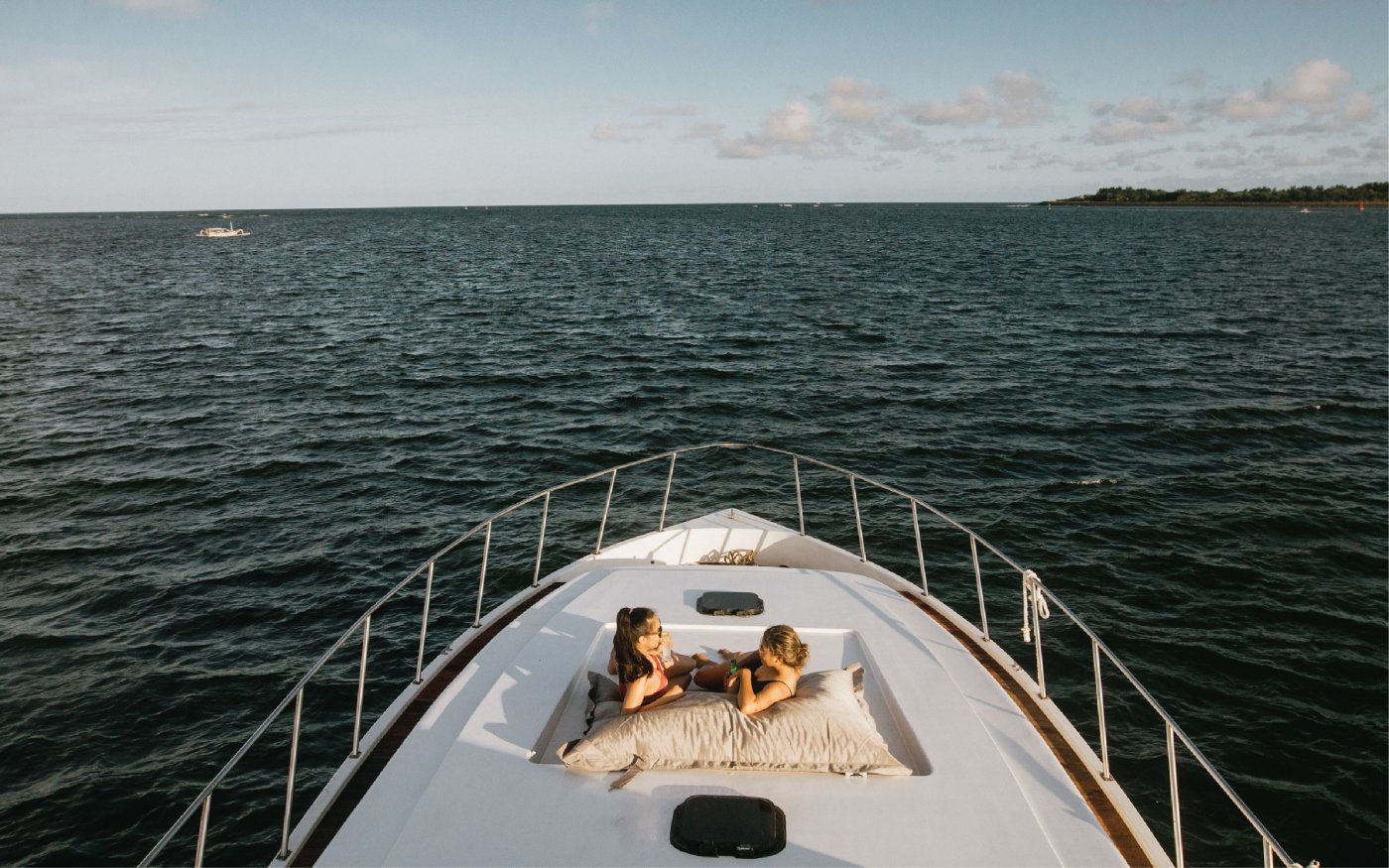 On our way back to Serangan, Jet Asia Bali Cruise and Sukiyaki 8 Bali team served us a glass of cocktail to enjoy while witnessing the sunset. Within an hour, we were back in the Serangan Harbour and the team was ready to drive us back to Hilton Bali Nusa Dua Resort where we were staying. 
Jet Asia Bali cruise can accommodate up to 30 people, for your birthdays, gatherings, corporate events, small weddings, or an after party. We highly recommend it as the service was impeccable. 
For more information, please visit their website or check out their Instagram page for updates.