Norii Ubud is delighted to announce the grand opening of its unique establishment, nestled amidst the serene ambiance of Ubud. Drawing inspiration from Nori, a seaweed that has long been an essential ingredient in Japanese cuisine, renowned for its delectable and savory dried sheets. Inspired by the widespread appreciation for this culinary treasure, the concept of Norii Ubud was born, with a passionate mission to bring the authentic flavors of Japan to the heart of Ubud.
Located in the heart of Ubud, Norii as a Yakitori Bar, is a testament to unwavering commitment to bringing people together through food, fun, and an authentic Japanese dining experience with a modern twist. The fusion of traditional Japanese cooking techniques with contemporary flavors is the hallmark of our culinary creations.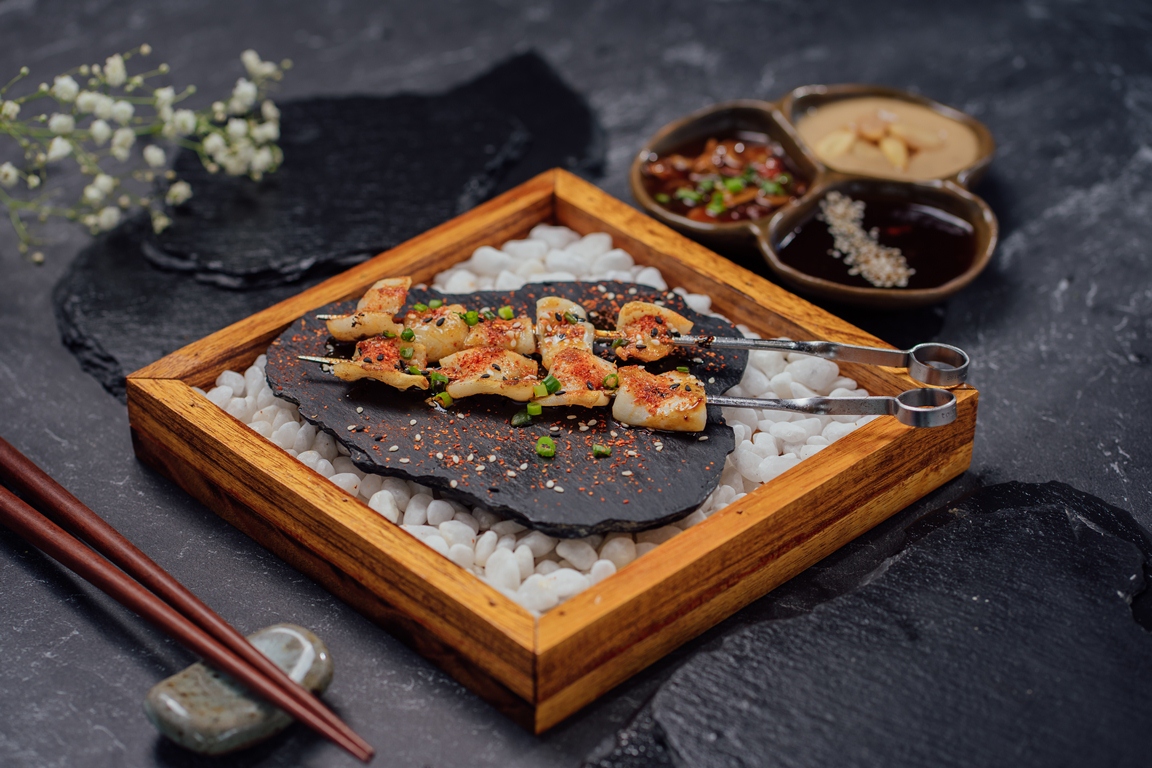 The focal point of Norii lies in yakitori dishes. Each skewer is expertly grilled over Robatayaki technique, also known as robata, a traditional Japanese grilling method that involves cooking various ingredients over charcoal, ensuring a perfect balance of smokiness and tenderness. Norii Ubud's menu boasts an array of delectable options, featuring signature grill skewers such as Stuffed Chicken Wings, Tuna Cheviche Lemon Buttered Sauce, Shrimp Meatball, Meatball Pistachio, and Trio Meatball. These culinary delights are crafted with the finest ingredients sourced both locally and internationally. With each bite, guests will savor the passion and precision with which our culinary team prepares these mouthwatering delicacies.
Norii, now open to the public, invites guests to indulge in the unique fusion of Japanese culinary artistry, offering a truly unforgettable dining experience in an intimate setting. As you relax and enjoy your meal, experience the creativity of our mixologists who serve a variety of experience cocktails and mocktails directly to your table. With a capacity of 36 guests, Norii Ubud is the ideal destination for both locals and visitors alike.
The restaurant operates from 4 PM to 11 PM, providing ample time to savor the delectable flavors of Norii. For further details and to make reservations, kindly visit the official website at www.noriiubud.com/contact. Immerse yourself in the world of Norii Ubud and discover a truly remarkable dining experience in the heart of Ubud.