Meliá Bali, the luxurious beachfront resort nestled in the heart of Bali's Nusa Dua, is proud to announce a partnership with the prestigious British Butler Institute to further enhance its guest experience through world-class training and service excellence.
As part of its commitment to delivering the highest level of service and hospitality, Meliá Bali has initiated an exclusive collaboration with the British Butler Institute, renowned for its expertise in training professionals in the art of butler service. This unique partnership seeks to elevate the resort's offerings, ensuring that guests receive an unparalleled level of personalized and refined service during their stay.
The British Butler Institute is renowned globally for its dedication to training butlers and service staff to the highest industry standards. With a rich heritage and a reputation for delivering the utmost in professionalism, their expertise will be invaluable to the team at Meliá Bali as they undergo specialized 5 days of intensive training to refine their skills in butler service, guest interaction, and attention to detail.
Eduardo Perera Castro, General Manager of Meliá Bali, expressed his enthusiasm about the collaboration, stating, "At Meliá Bali, we continuously strive to provide our guests with the most exceptional and memorable experiences. By partnering with the British Butler Institute, we are taking a significant step towards this goal. The expertise and knowledge that this collaboration brings will undoubtedly elevate our service to new heights."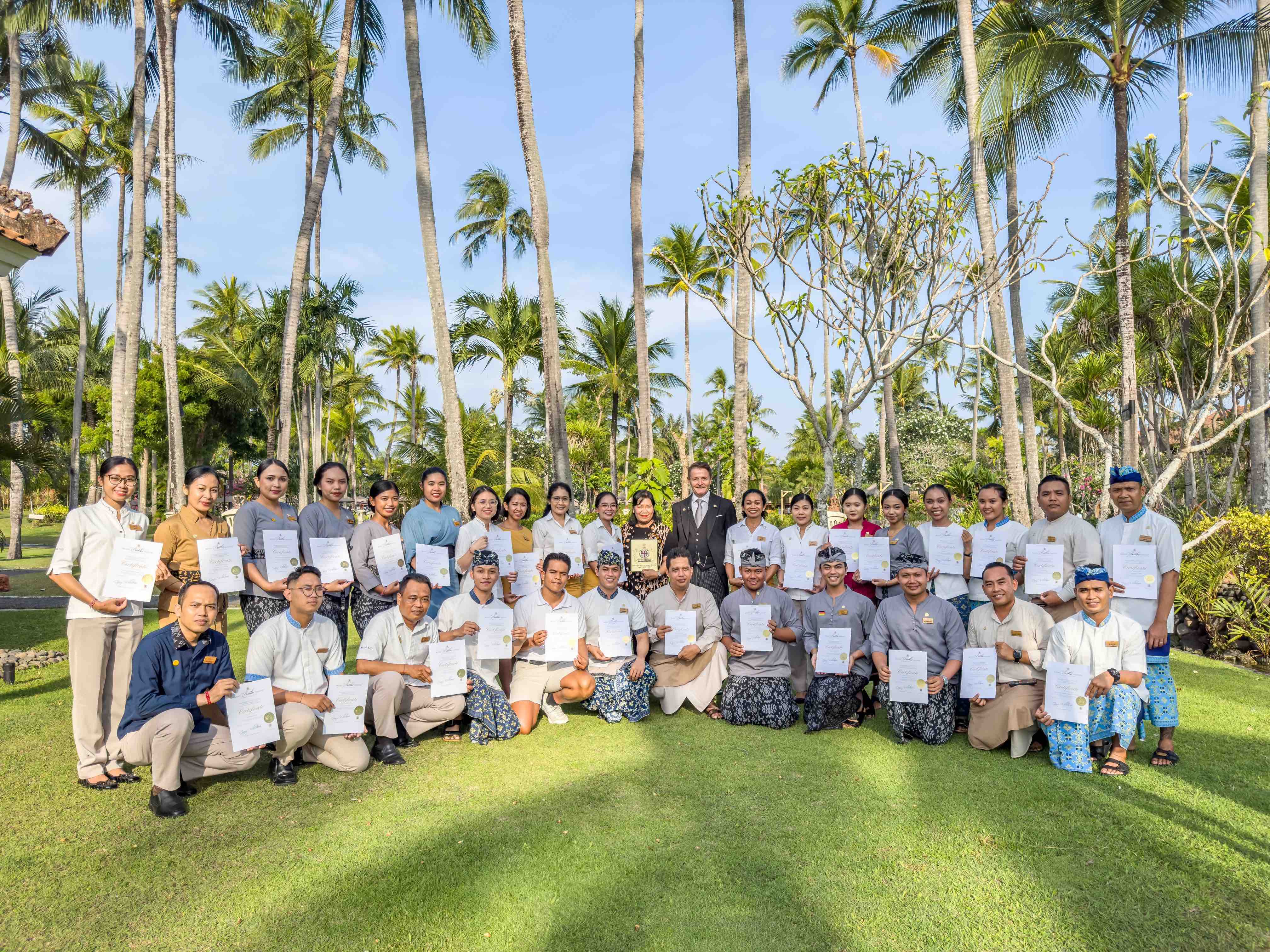 The comprehensive training program will cover various aspects of butler service, including etiquette, table service, room preparation, guest interaction, and more. These skills will be integrated into the daily operations of the resort, ensuring that guests receive the finest and most personalized service possible.
This partnership underscores Meliá Bali's commitment to delivering world-class service and enhancing the guest experience, setting it apart as a leading luxury destination in Bali. It aligns with the resort's dedication to providing an unparalleled level of service to its discerning guests.
Guests at Meliá Bali can look forward to an even more refined and exquisite experience as a result of this exclusive training partnership. The British Butler Institute's involvement will further solidify the resort's reputation for excellence and unmatched hospitality.
For more information and other inquiries, please contact [email protected] or WhatsApp at +628113867789.
Meliá Bali
Kawasan Pariwisata ITDC Lot 1, Jl. Nusa Dua, Bali
Phone: 0361 771510
Website
Instagram