What's New Bali recently embarked on a culinary journey that satisfied both our wanderlust and taste buds at Bai Yun restaurant which translates as 'White Cloud'. Not only was it a memorable experience, it was also truly comforting as we enjoyed the unlimited-to-order Dim Sum Brunch experience at Bai Yun in The Apurva Kempinski Bali, where authentic flavours awaited us!
Dim Sum Brunch at Bai Yun, The Apurva Kempinski Bali
A Culinary Prelude - The Journey Begins
The journey began with a curious mix of excitement and appetite as we stepped into the elegant ambiance of Bai Yun. The restaurant welcomed us with the feeling of comfort and steam that curled into white clouds from the boiling hot pots and dim sum bamboo steamer. The enticing aromas swirled around us, promising an unforgettable feast ahead.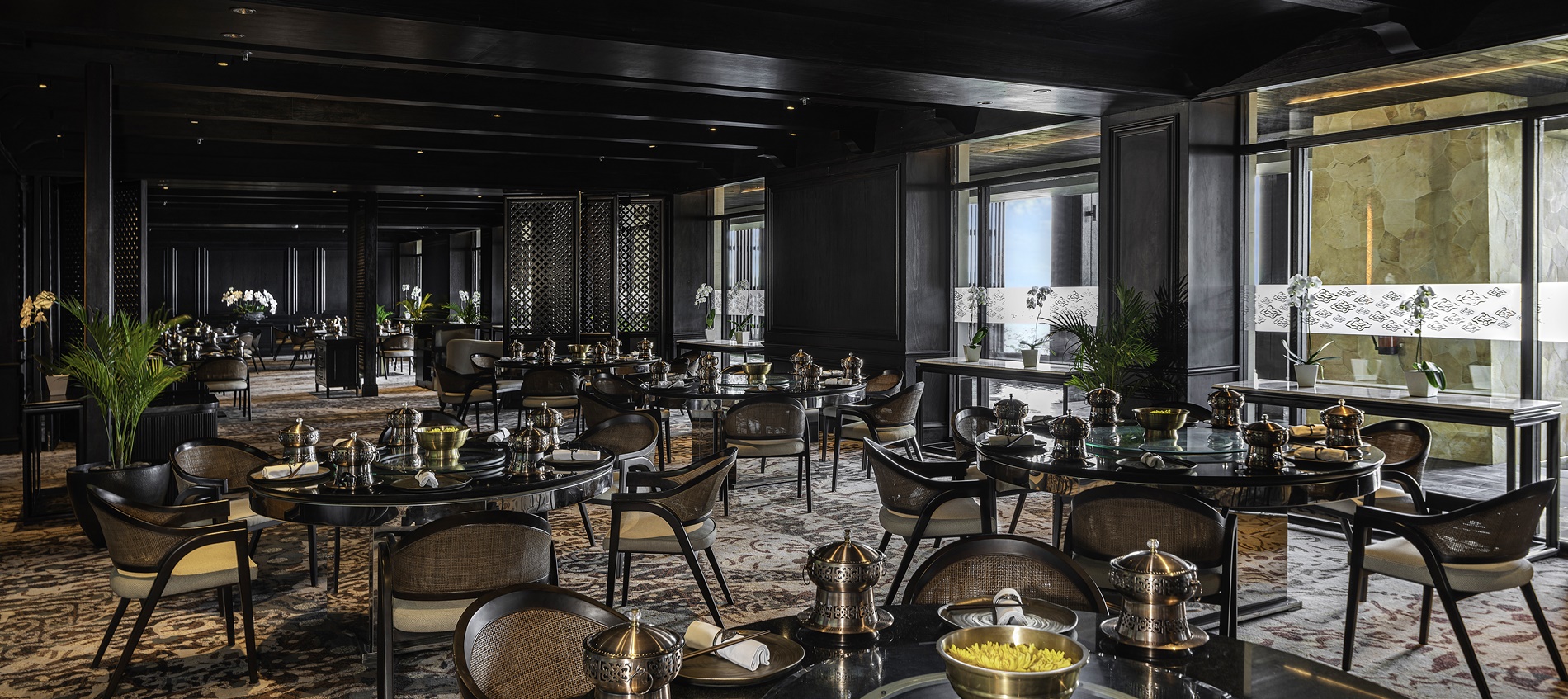 The Enchanting Entrée - Awakening the Palate
True as we predicted, our taste buds woke up with a jolt! The entrée set the stage for what was to come — a symphony of flavors and textures. From the spicy kick of Pickle Cucumber Szechuan Style to the bittersweet and salty undertones of Bitter Melon Black Bean Sauce, every morsel prepared us for more to come. It was as if our palates were being serenaded by a harmonious ensemble of ingredients.
Journey through an array of authentic Dim Sum
Then came the pièce de résistance — the 31 dim sum varieties including Chinese specialties that are masterfully crafted by Chef Weng Kit Ho as part of the brunch experience. Not to worry, vegetarian and vegan dim sums are also available to suit your preference.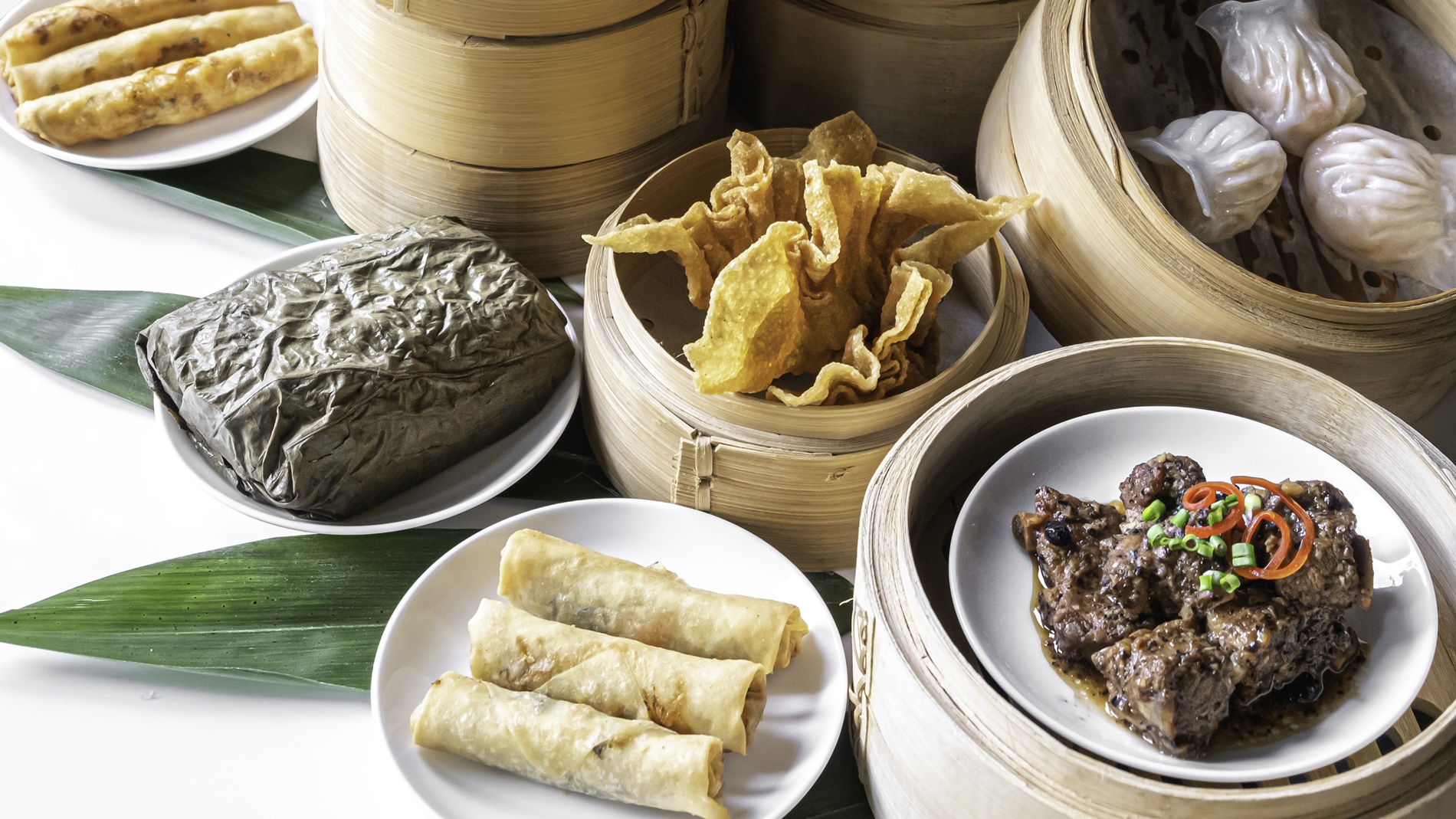 Before we dug into the steaming dim sum, a bowl of Fish Congee was served with several condiments including poached egg and the unique century egg, surprisingly we found comfort in the layer of flavors.
The Chicken Herbal Soup was extraordinary, it was an elixir of health and flavor. The herbal notes danced with the tender chicken, creating a broth that was soothing and comforting.
The Soft Shell Crab was a revelation — a delicate balance of crunchiness, succulence, and creaminess that left us craving for more. And our favorite's Roasted Pork Belly with its satisfying crunch that gave way to succulent layers beneath.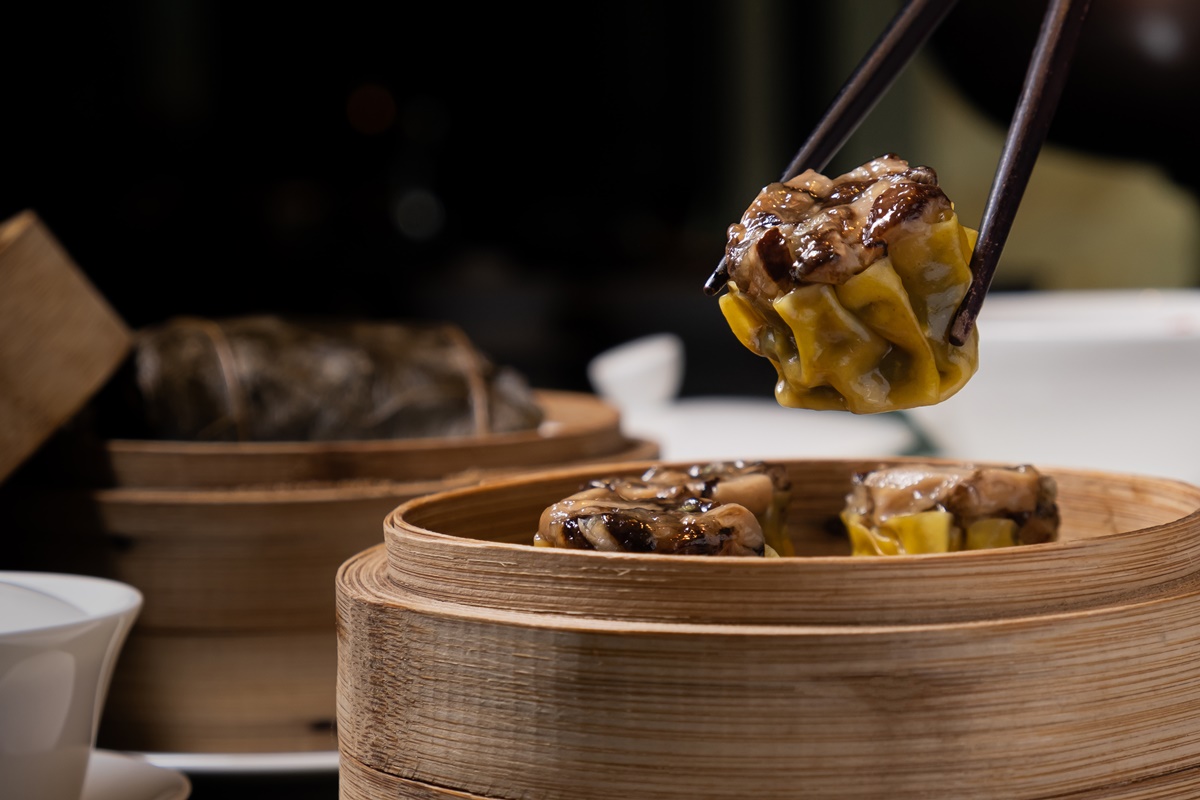 The Black Pepper Wagyu Beef was a journey into premium oriental tastes. Each bite of the tender, juicy meat was a celebration of flavors that transported us to the heart of culinary excellence.
Another masterpiece was succulent, flavorful, and tender Roast Duck, showcasing Chef Kit's culinary expertise.
Finally, as we indulged in the Seafood Fried Noodles, we couldn't help but break down each ingredient, appreciating how they harmoniously came together. The mix of seafood, vegetables, and perfectly cooked noodles left us in awe.
Savoring Every Moment - A Dim Sum Feast
Dumplings, oh the dumplings! Each bite was a journey to authenticity and tastiness. The selections of fried and steamed dumplings with arrays of fillings from prawn (fried dumpling section), shiitake, custard, to Valrhona chocolate with their irresistible soft texture were like a symphony to our taste buds. As spectacular as they are, we had to savor every bit, from the soft buns to the creamy center. Each delicate parcel was a work of art in its presentation, another inspiring dedication of Chef Kit and his team to culinary excellence.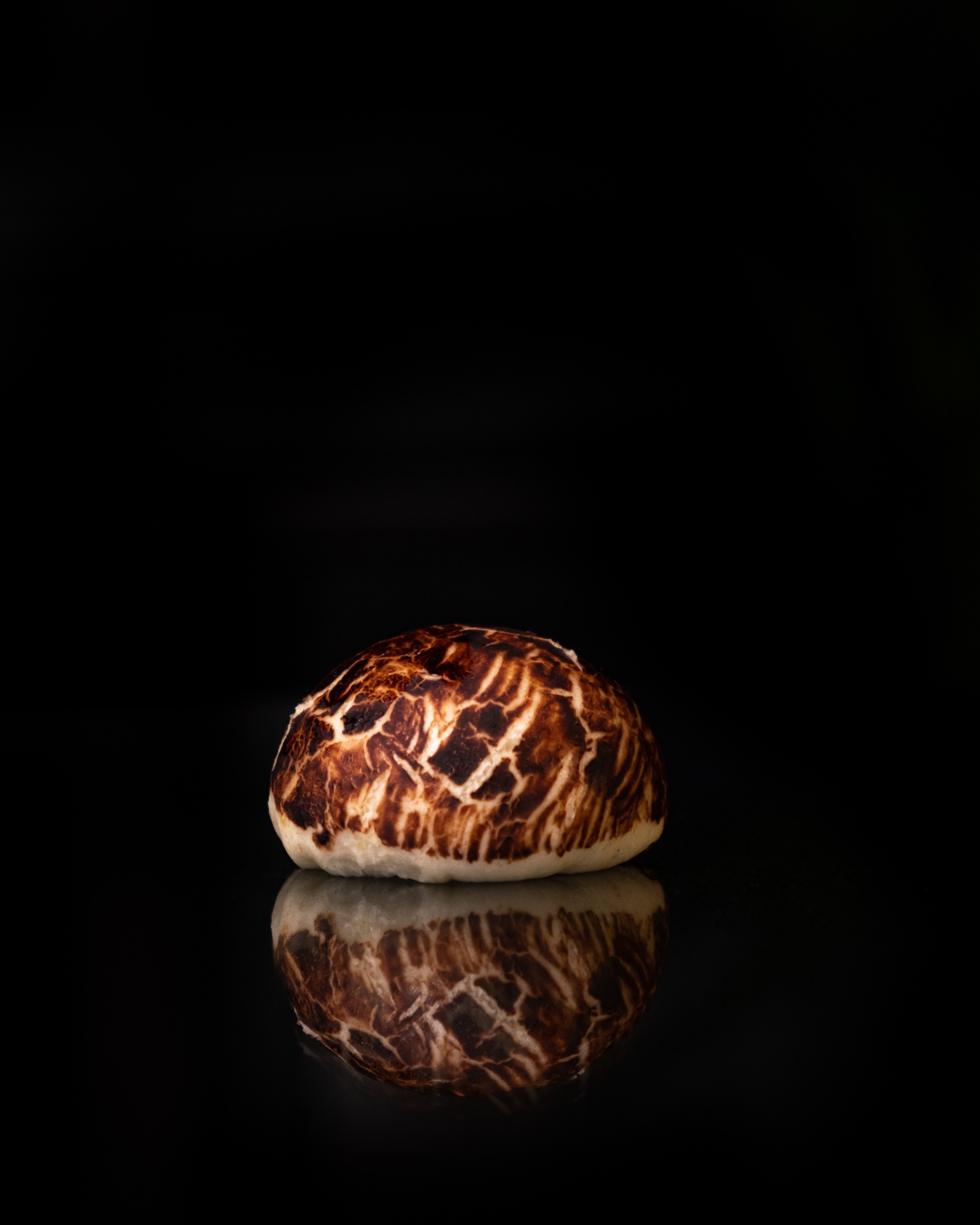 A Sweet Conclusion - Embracing Dessert
Just when we thought it couldn't get any better, dessert arrived. We tried the Almond Pudding, one of the three available pudding flavors, which was nothing short of a triumph. The velvety texture and the light sweetness were the perfect ending to our feast, leaving us with satisfied smiles and happy hearts.
A Cloud of Memories - Wrapping Up
Our day at Bai Yun was more than just a culinary experience; it was a journey through flavors, aromas, and ambiance. As the clouds of steam danced in the air, we couldn't help but feel a sense of contentment. The Apurva Experience has truly opened its doors to us, extending the resort's unique experiences for everyone to enjoy, even those who are not staying. This wondrous weekend brunch package includes access to The Apurva Kempinski Bali's iconic pool and Jalak Family Club, what a treat!
Bai Yun had stolen our hearts with its premium dim sum brunch, and Chef Weng Kit Ho had earned our admiration for his culinary wizardry. So, if you're seeking a weekend destination that combines family fun, a dip in the pool, and an unrivaled culinary journey, look no further than The Apurva Kempinski Bali. Your taste buds will thank you, and your heart will forever treasure the memory of dining among the clouds of flavors.
The Apurva Kempinski Bali
Jl. Raya Nusa Dua Selatan, Benoa, Kec. Kuta Sel., Kabupaten Badung, Bali 80361
Phone: +62 361 209 2288
Website 
Instagram