Surabaya, also known as the "City of Heroes," is the second-largest city in Indonesia and is located in the eastern part of Java Island. It has a rich history and a blend of cultures that make it a unique and interesting place to visit. Here are some of the top attractions in Surabaya:
House of Sampoerna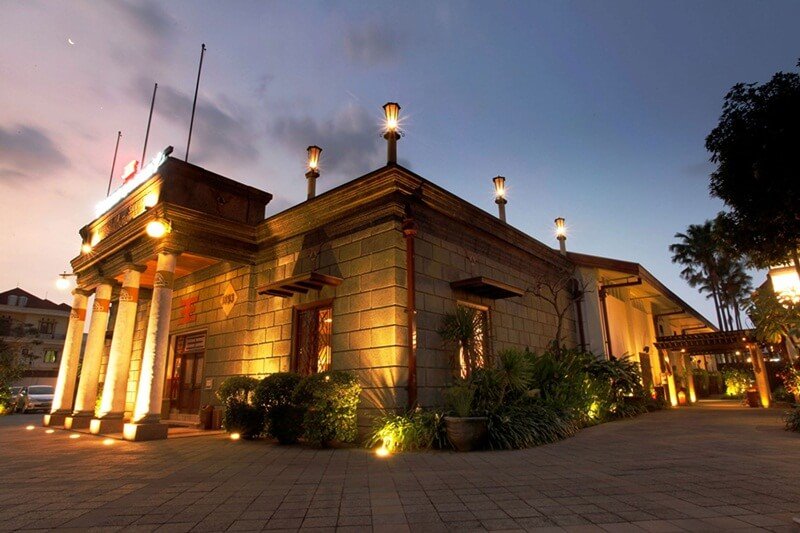 Located in the"Old Surabaya" area, House of Sampoerna (HoS) is a Dutch colonial-style heritage building complex built in 1862. This complex was initially an orphanage for boys managed by the Dutch. In 1932, it was purchased by Liem Seeng Tee then became the first Sampoerna's production facility.
House of Sampoerna complex consists of a large central auditorium, two smaller buildings in the East and West wings. These outbuildings were used for tobacco and cloves processing inclusive of blending, rolling, packing, printing up to become finished goods. The central auditorium currently serves as a Museum, while The East wing has been transformed into a unique building for The Café and Gift Shop and The West wing is currently an exhibition hall of Galeri Paviliun and The Residence.
House of Sampoerna: This museum offers a glimpse into the history of Indonesia's tobacco industry and the role it played in Surabaya's development. Visitors can take a guided tour of the museum, learn about the history of tobacco cultivation and processing, and even see skilled workers rolling cigarettes by hand.
Address: Taman Sampoerna No.6, Krembangan Utara, Pabean Cantian, Kota SBY, Jawa Timur 60163
Suramadu National Bridge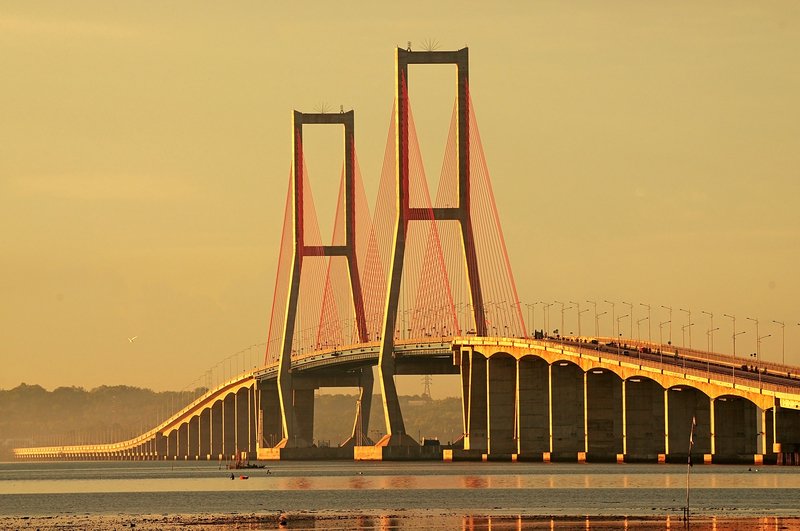 Suramadu National Bridge: This bridge connects Surabaya to the neighboring island of Madura and is the longest bridge in Indonesia. Visitors can walk or drive across the bridge and enjoy stunning views of the city and the sea.
Address: Jl. Jembatan Suramadu, Kenjeran, Surabaya, East Java 60126, Indonesia
Tugu Pahlawan Monument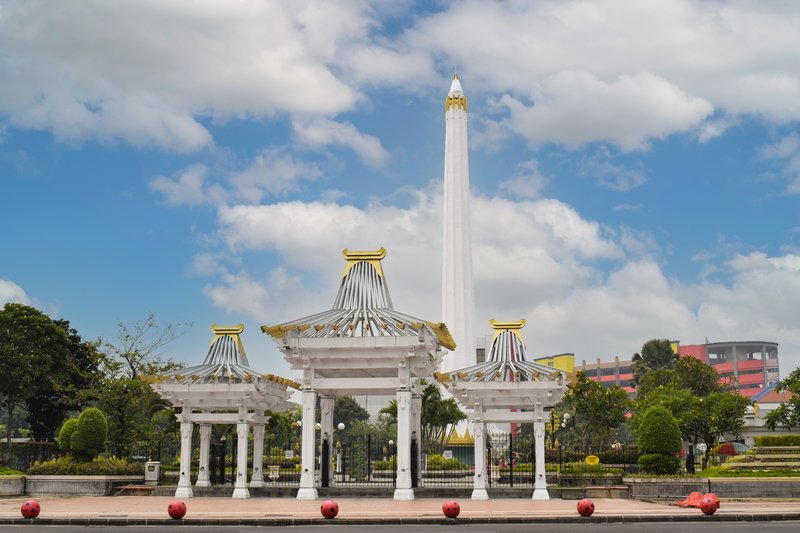 Tugu Pahlawan Monument: This monument honors the heroes who fought and died for Indonesian independence. Visitors can see the statue of a soldier with his arms raised, symbolizing the fighting spirit of the Indonesian people.
Address: Jl. Pahlawan, Bubutan, Surabaya City, East Java 60174, Indonesia
Surabaya Zoo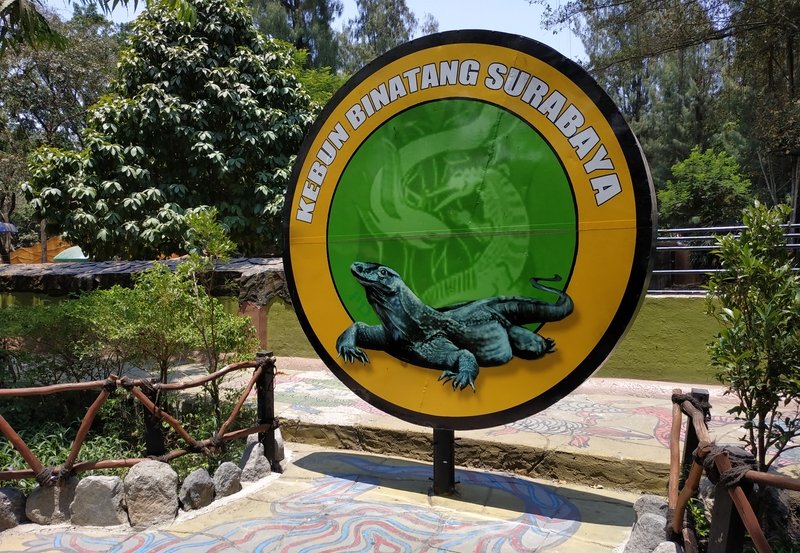 Photo 234280712 © David David | Dreamstime.com
Surabaya Zoo: This zoo is home to a wide variety of animals, including tigers, elephants, and orangutans. Visitors can also see a collection of bird species and reptiles, as well as watch animal shows and feedings. 
Address: Jl. Setail No. 1, Darmo, Kec. Wonokromo, Kota SBY, Jawa Timur 60241, Indonesia
Masjid Cheng Hoo Mosque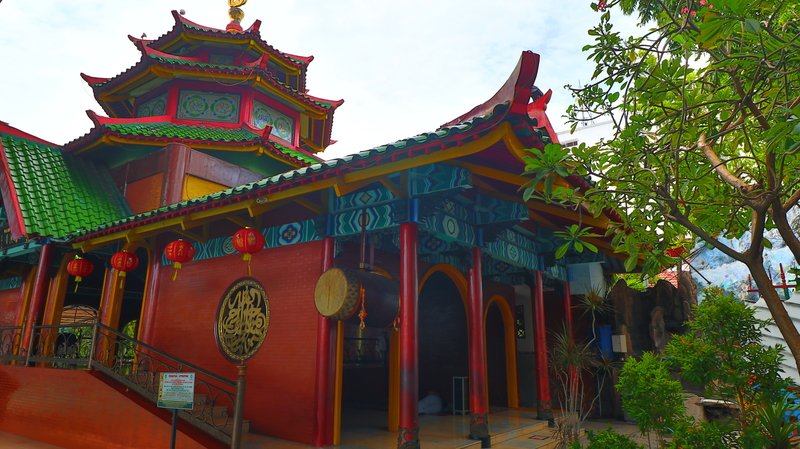 Masjid Cheng Hoo Mosque: This mosque is an impressive example of Islamic architecture and was built to honor Admiral Cheng Ho, a Chinese explorer who visited the city in the 15th century. Visitors can admire the intricate details of the mosque's design and learn about the history of the Chinese community in Surabaya.
Address: Jl. Gading, Gang 1 No. 16, Ketabang, Kec. Genteng, Kota SBY, Jawa Timur 60272, Indonesia
Pasar Atom Surabaya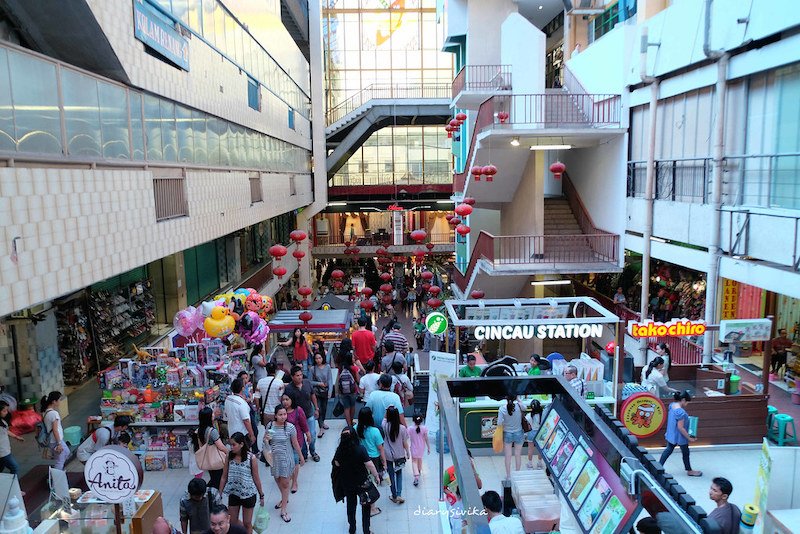 Photo Credit https://jooneechees.com
Pasar Atom: This bustling market offers a variety of goods, including clothing, electronics, and souvenirs. Visitors can haggle with vendors for the best prices and sample local street food.
Address: Jl. Kupang Krajan No. 73, Ketabang, Kec. Genteng, Kota SBY, Jawa Timur 60272, Indonesia
Monumen Kapal Selam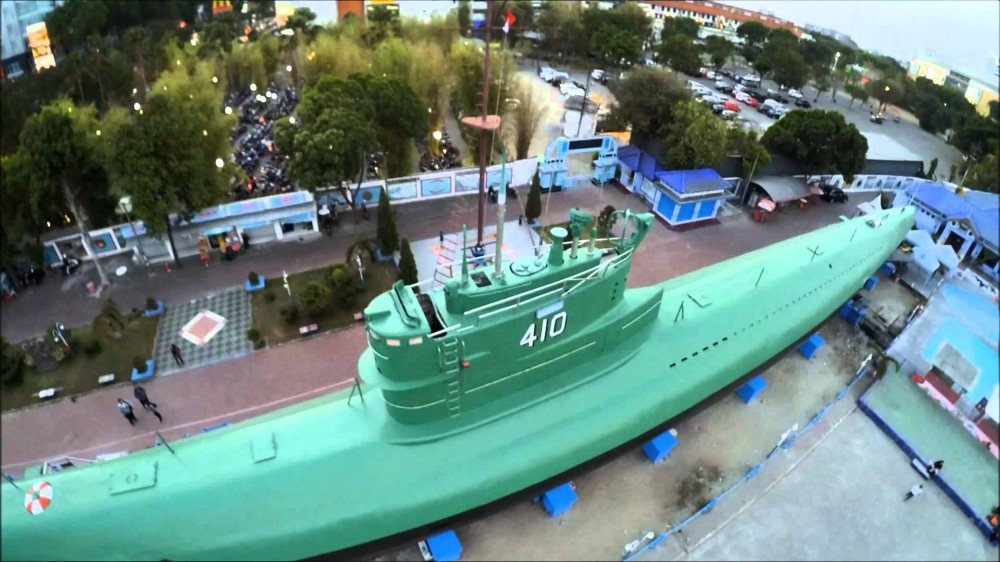 Monumen Kapal Selam is located at Jalan Pemuda No. 39, Embong Kaliasin, Genteng District, Surabaya City. The KRI Pasopati 401 submarine was made in the Soviet Union in 1952 which belongs to the Indonesian Navy. After no longer operating, the ship was repurposed and became the monument as we know it today.
Stepping into it is really fun because we can know the control room, periscope, rudder, to the submarine torpedo. This 76-meter-long ship also has a long and unique history that you can get information about when you're visiting there.
Jl. Pemuda Nomor 39, Embong Kaliasin, Kecamatan Genteng, Surabaya
Surabaya has many other attractions to explore, and visitors are sure to find something that appeals to their interests. From history and culture to nature and entertainment, there is something for everyone in this vibrant city.