As a bustling city, Surabaya thrives on the exquisite array of coffeehouses that will entice even the most discerning palates. From the tantalizing scent that greets you at the doorstep to the mesmerizing swirls in your cup, Surabaya's coffee scene is a thriving adventure waiting to be savored. Grab your favorite mug and join us on this java-filled journey as we unveil the crème de la crème of Surabaya's coffee culture!
Sip, Savor, Repeat: Surabaya's Best Coffee Shops
Blackbarn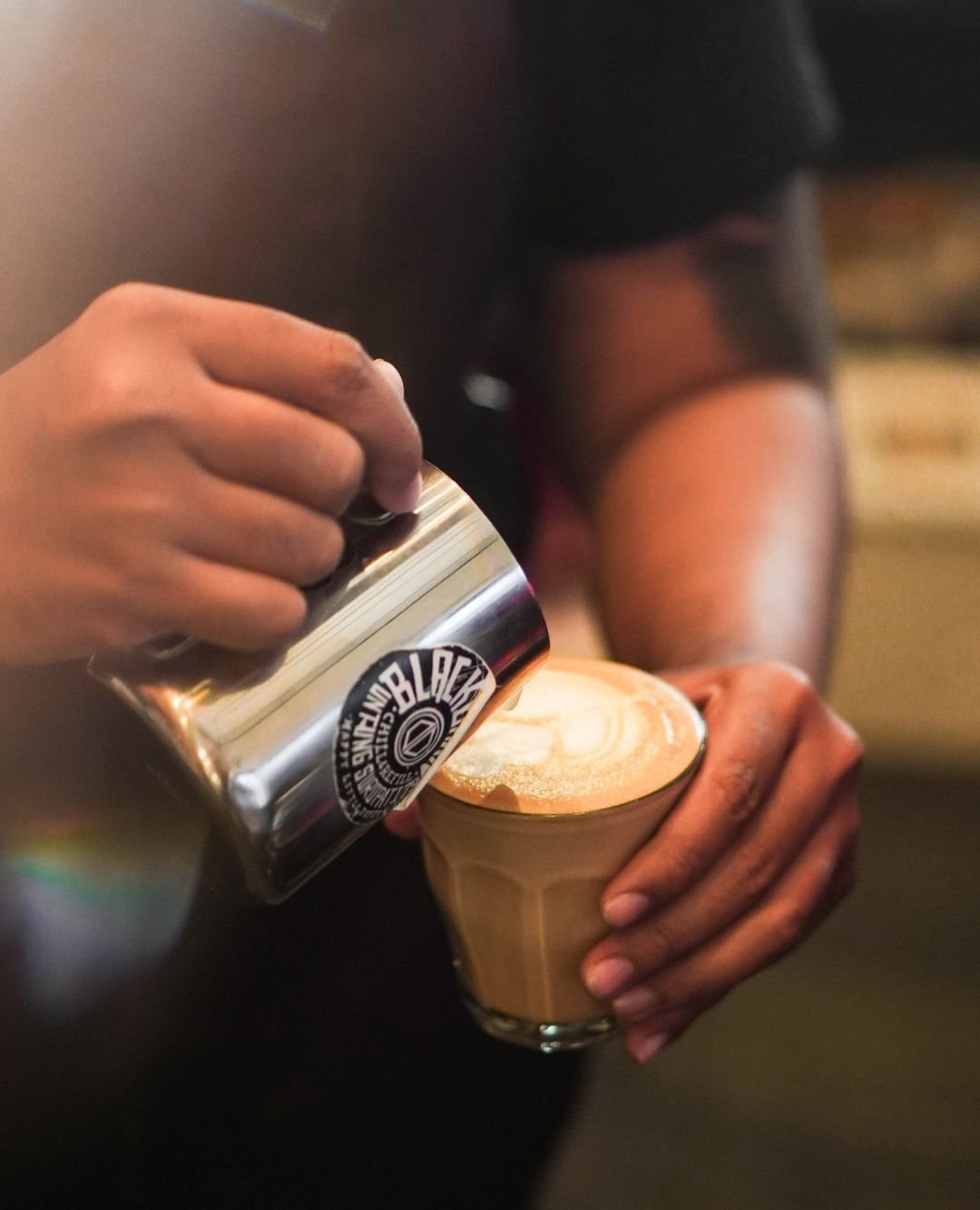 Step into Blackbarn Surabaya and be transported to a nostalgic wonderland. This charming coffee shop, designed like an old Dutch house with a modern twist, exudes vintage allure. Indoors or outdoors, the ambiance is simply enchanting. While coffee is the star, Blackbarn also serves a delightful range of smoothies, milkshakes, and flavored iced teas. To complete the experience, indulge in their delectable food offerings. 
Jl. Untung Suropati No.79, DR. Soetomo, Kec. Tegalsari, Kota SBY, Jawa Timur 60264
Phone: +62 31 567 1066
Instagram
Calibre
Nestled in Surabaya's Genteng area, Calibre Coffee Roasters is an absolute gem that captivates with its aesthetic design and tantalizing menu. Designed by the talented Eric Wibowo, the café showcases an industrial and minimalist interior, adorned with rustic touches and recycled wood elements. The subdued lighting casts a cozy ambiance, while the hanging plants add a refreshing touch. Beyond their diverse coffee offerings, Calibre impresses with a range of mouthwatering dishes, including pasta, sandwiches, snacks, and desserts. The culinary delights perfectly complement the café's beautiful design, making every visit a feast for the senses.
Jl. Walikota Mustajab No.67 - 69, Ketabang, Kec. Genteng, Kota SBY, Jawa Timur 60272
Phone: +62 812 2941 8452
Instagram
Historica Coffee & Pastry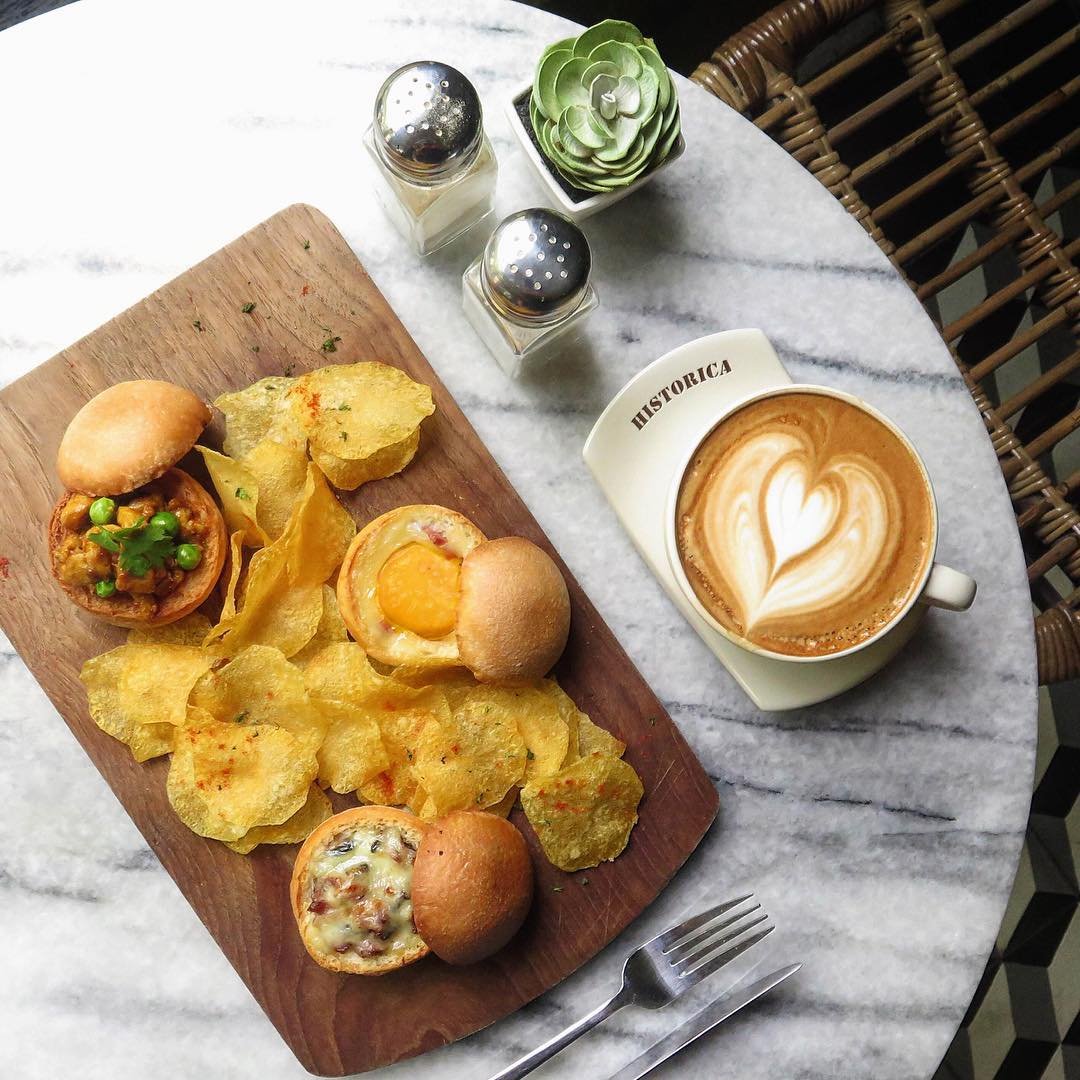 Embracing an Italian-inspired concept, Historica Coffee & Pastry transports you to a realm of vintage charm blended with modern touches. The interior design effortlessly combines simplicity with sophistication, creating a tranquil and exclusive haven away from the hustle and bustle. Historica showcases an array of coffee equipment and coffee beans as part of their room decor, signaling to visitors that this is a must-visit destination for coffee enthusiasts. Moreover, it's a haven for Instagram enthusiasts, offering picture-perfect settings and delectable treats that are sure to impress your followers without straining your wallet.
Society Complex
Jl. Sumatera No.40, Gubeng, Kec. Gubeng, Kota SBY, Jawa Timur 60281
Phone: +62 31 503 3003
Instagram
Redback Specialty Coffee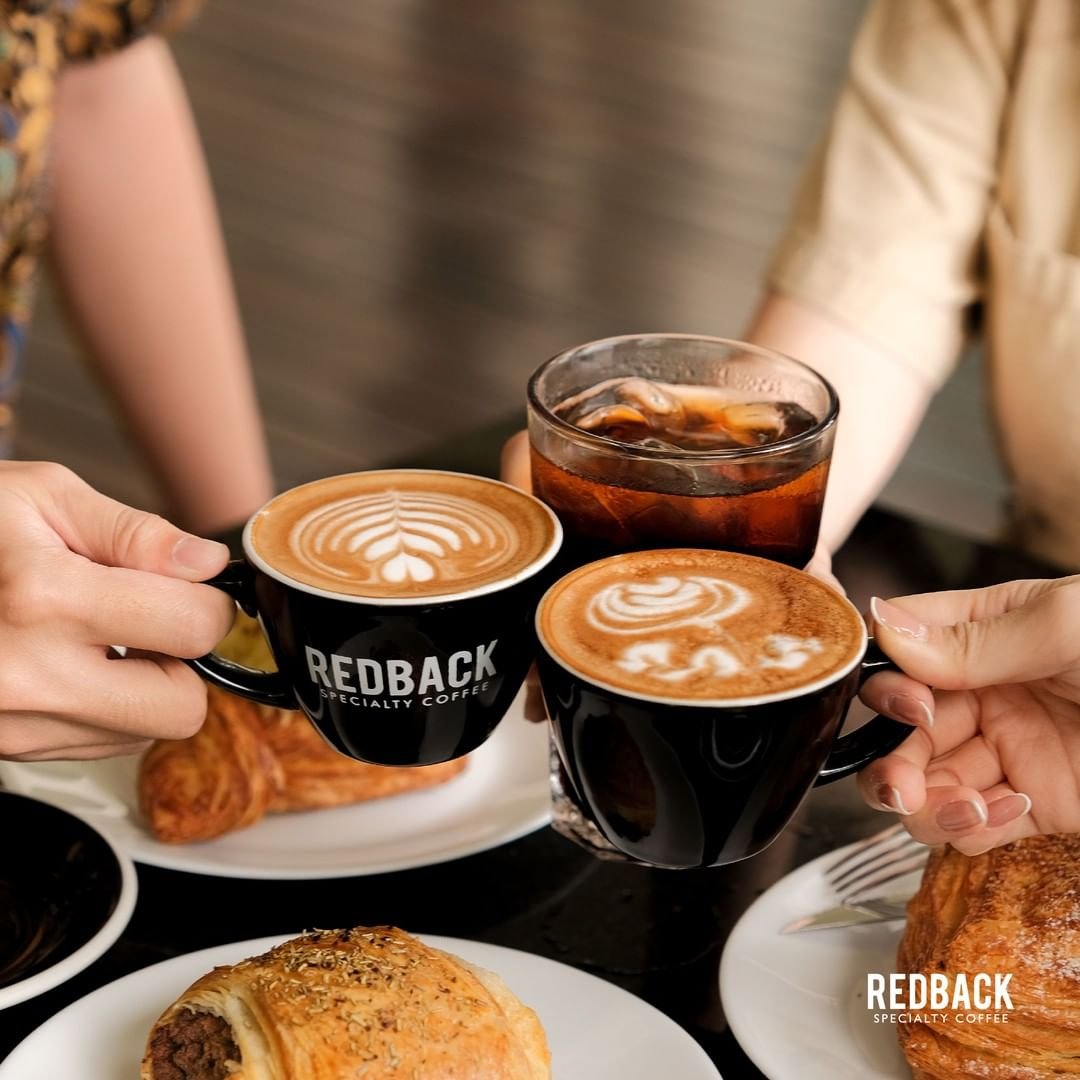 A renowned coffee shop located in Surabaya, Redback Specialty Coffee is known for its dedication to sourcing and serving high-quality specialty coffee. At Redback Specialty Coffee, you can expect a focus on the finest coffee beans and meticulous brewing methods. The shop prides itself on selecting premium beans from various origins, often highlighting single-origin or specialty blends. One of the key aspects that sets Redback Specialty Coffee apart is its commitment to providing an immersive coffee experience. The shop's ambiance often features a cozy and inviting atmosphere, allowing customers to unwind and enjoy their cup of coffee.
Jl. Raya Golf Graha Famili No.2, Pradahkalikendal, Kec. Dukuhpakis, Kota SBY, Jawa Timur 60227
Phone: +62 813 3572 7369  
Instagram
Tanamera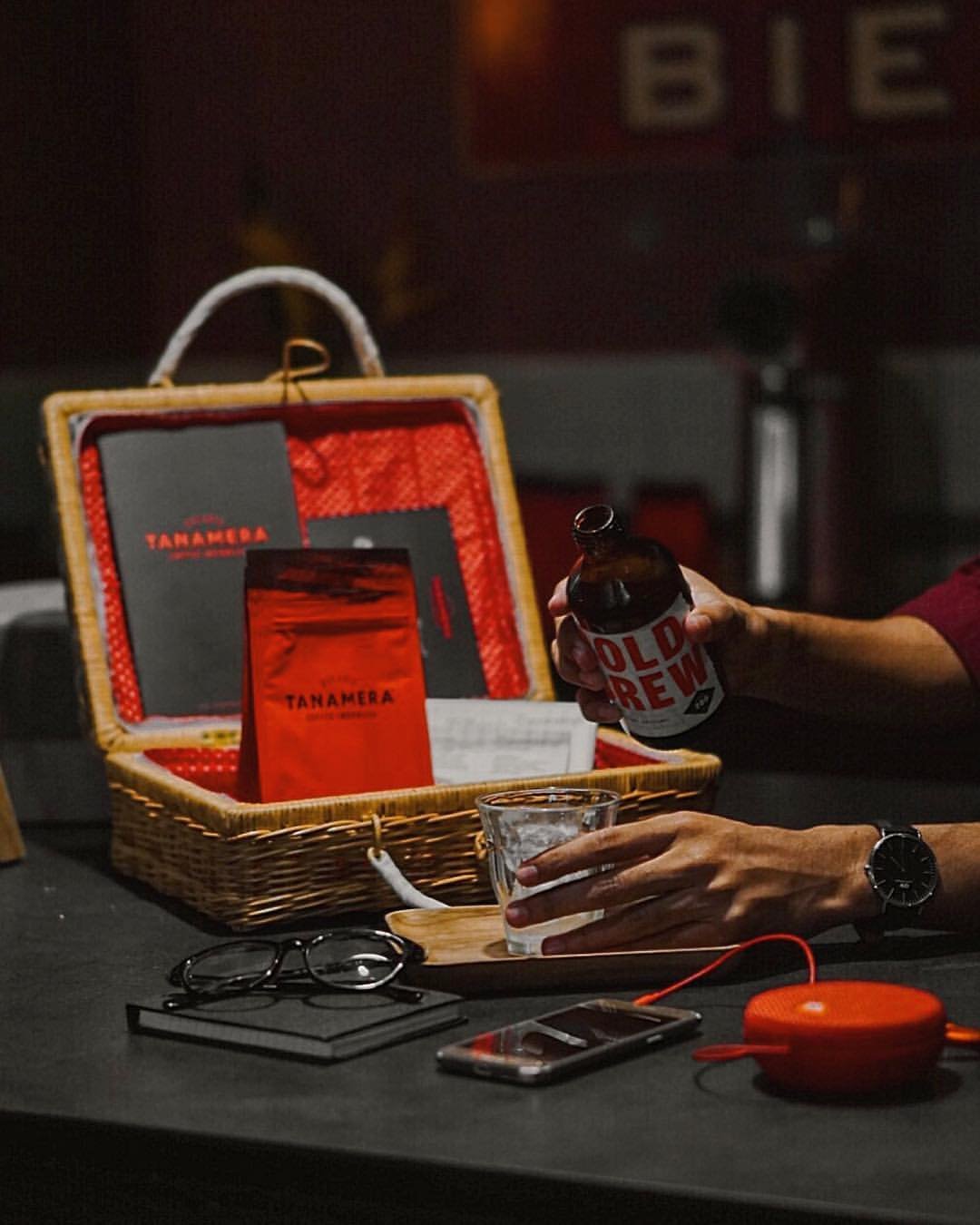 Situated right in the heart of Surabaya, Tanamera stands as a beacon of excellence in the city's coffee scene. This renowned coffee shop with many branches across Indonesia combines a commitment to quality with a dedication to sustainability, creating an experience that goes beyond a simple cup of joe. From the moment you step inside, you're enveloped in an atmosphere that exudes warmth and hospitality. The aroma of freshly brewed coffee fills the air, enticing your senses. Tanamera's skilled baristas craft each cup with precision, using locally sourced beans that have been carefully roasted to perfection. But it's not just about the coffee—their selection of delectable pastries and snacks perfectly complements the beverages. With a strong focus on sustainability, Tanamera showcases their dedication to supporting local farmers and embracing eco-friendly practices. 
Thirty3Brew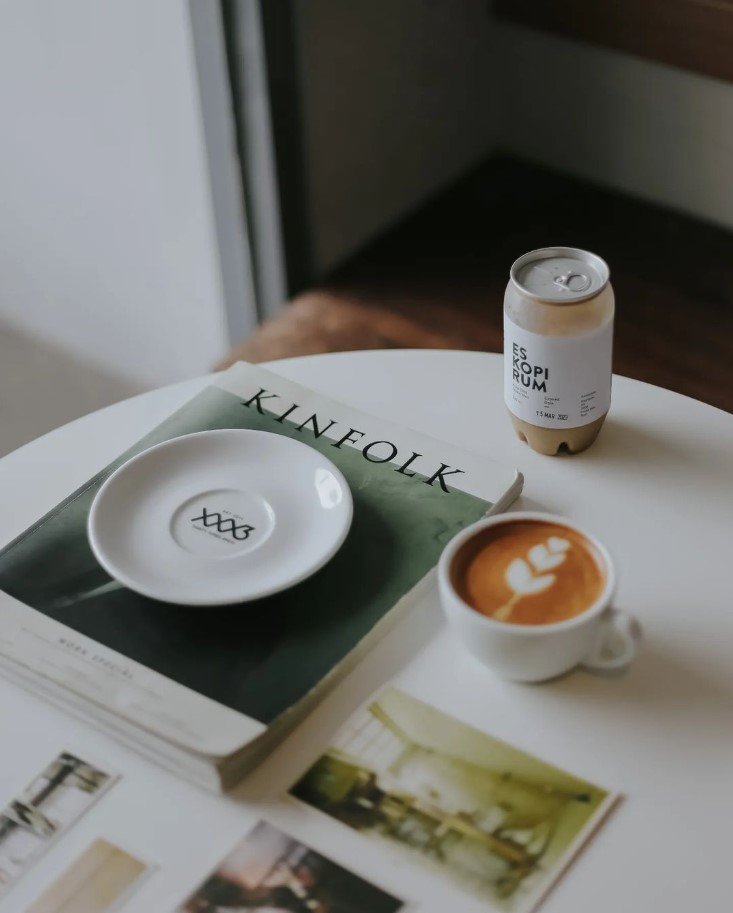 Tucked away in Surabaya's thriving coffee landscape, Thirty3Brew Coffee shines as a true gem awaiting discovery. Step into one of the brand's intimate Japanese-inspired café (there are several branches across Surabaya!), where minimalism meets comfort, creating a haven of tranquility. Every inch of this charming space exudes an alluring aesthetic, captivating visitors with its thoughtful design. Prepare to be tempted by a captivating menu featuring a delightful range of both coffee and non-coffee concoctions. Indulge in the irresistible allure of their signature offerings, such as the tantalizing Gula Aren (Palm Sugar) Coffee and the richly flavored Rum Coffee, served in sleek cans that enhance the experience. Complemented by complimentary ice cubes and a selection of delectable snacks.