New things are popping up in Bali nonstop! Every day there is always an endless supply of new things happening where you can see and be seen.
In this list, we try to wrap the latest dining places in one listing so you can go ahead and try it out yourself. Let us know what you think!
Big Fish Grill - Kuta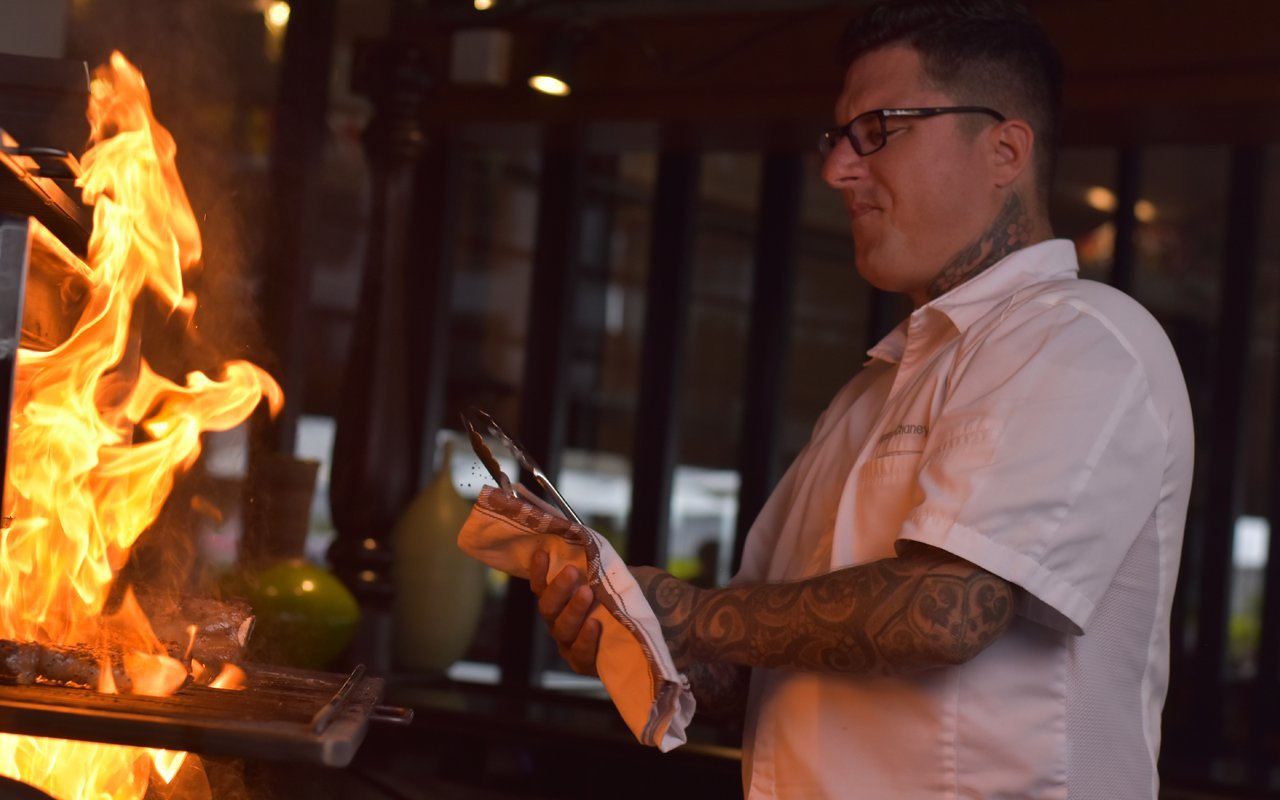 Big Fish Grill, the signature restaurant of The Stones – Legian, Bali, A Marriott Autograph Collection Hotel has officially reopened its doors. The Resort's new Executive Chef Daniel "Danny" Chaney leads the kitchen team, bringing his expertise in barbecue and steakhouses to the outdoor restaurant.
Chef Danny, the Resort's newly-appointed executive chef, is the brain behind every dish at Big Fish Grill. Born and raised in Southern California and spent some of his childhood in South Florida, Chef Danny has had 20 years of experience in barbecue and steakhouses with a degree in Culinary Art from Wales University, Florida.
The star of the Big Fish Grill kitchen is the Josper, a charcoal grill slash oven originating from Barcelona, Spain. The Josper grill is the ultimate powerhouse for charcoal gastronomy. Cooking temperatures over 2,000 degrees Celsius, the Josper grills proteins fast, while locking their natural juices inside. The result is extremely juicy and tender steaks to indulge in.
Big Fish Grill at The Stones – Legian, Bali, A Marriott Autograph Collection Hotel
Jl. Raya Pantai Kuta, Legian, Bali
Phone: +62 361 3005888
Website
Instagram: Big Fish Grill
RAMU Kitchen - Ubud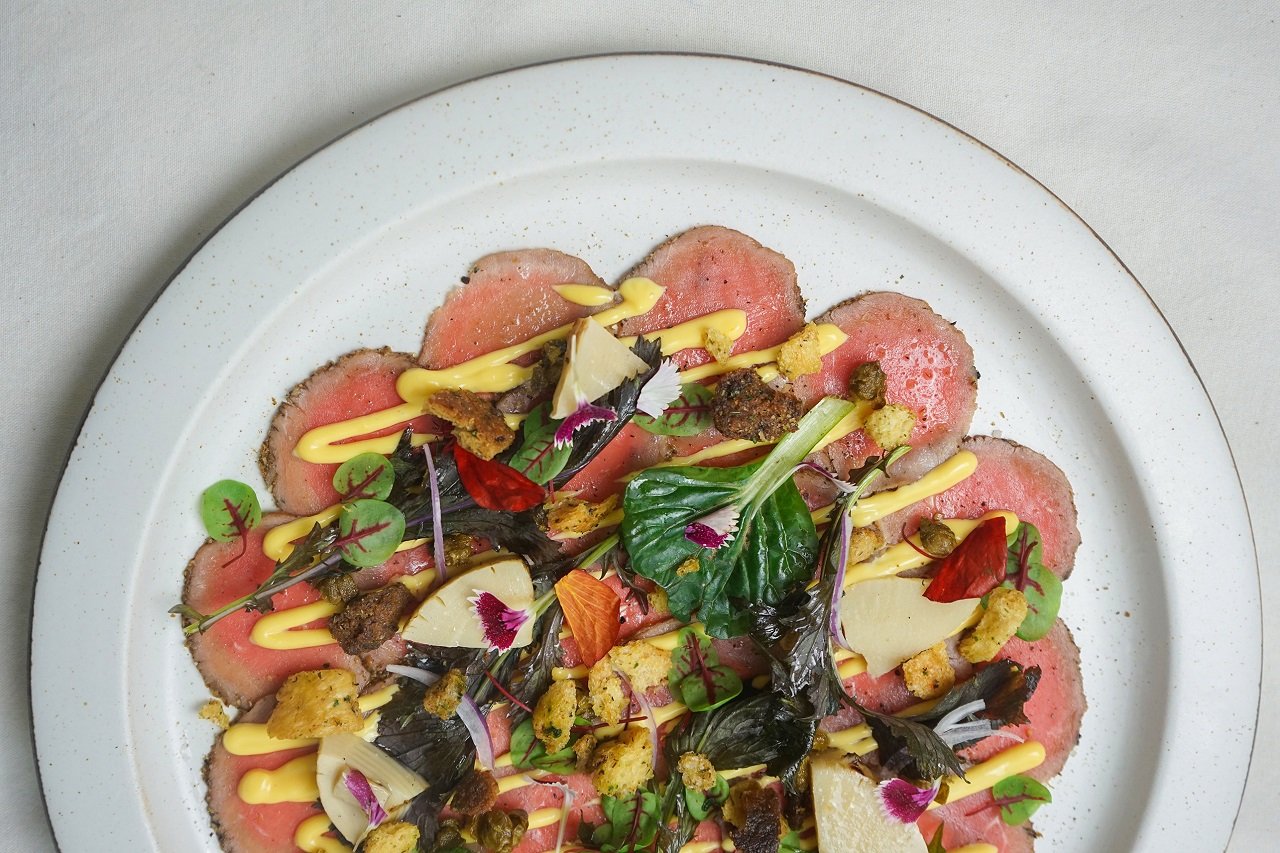 RAMU kitchen is inspired by the collective consciousness of the earth's soil and ocean as one of Mother Nature's legacies. The restaurant elevates the connection between humans and nature.
Collaborating with a number of local farmers on the island to ensure that ingredients used are locally sourced, fresh, and of the finest quality. Guests are welcomed to experience layers of taste and flavors, a fusion of tasty Asian and wholesome European dishes. The menus will be rotating and seasonal, adapting to the ingredients available from the local farmers and partners.
RAMU Kitchen at Titik Dua Ubud
Jl. Cok Rai Pudak, no. 48, Peliatan, Ubud
Phone: +62 811 3960 3939
Website
Instagram
Shichirin - Ubud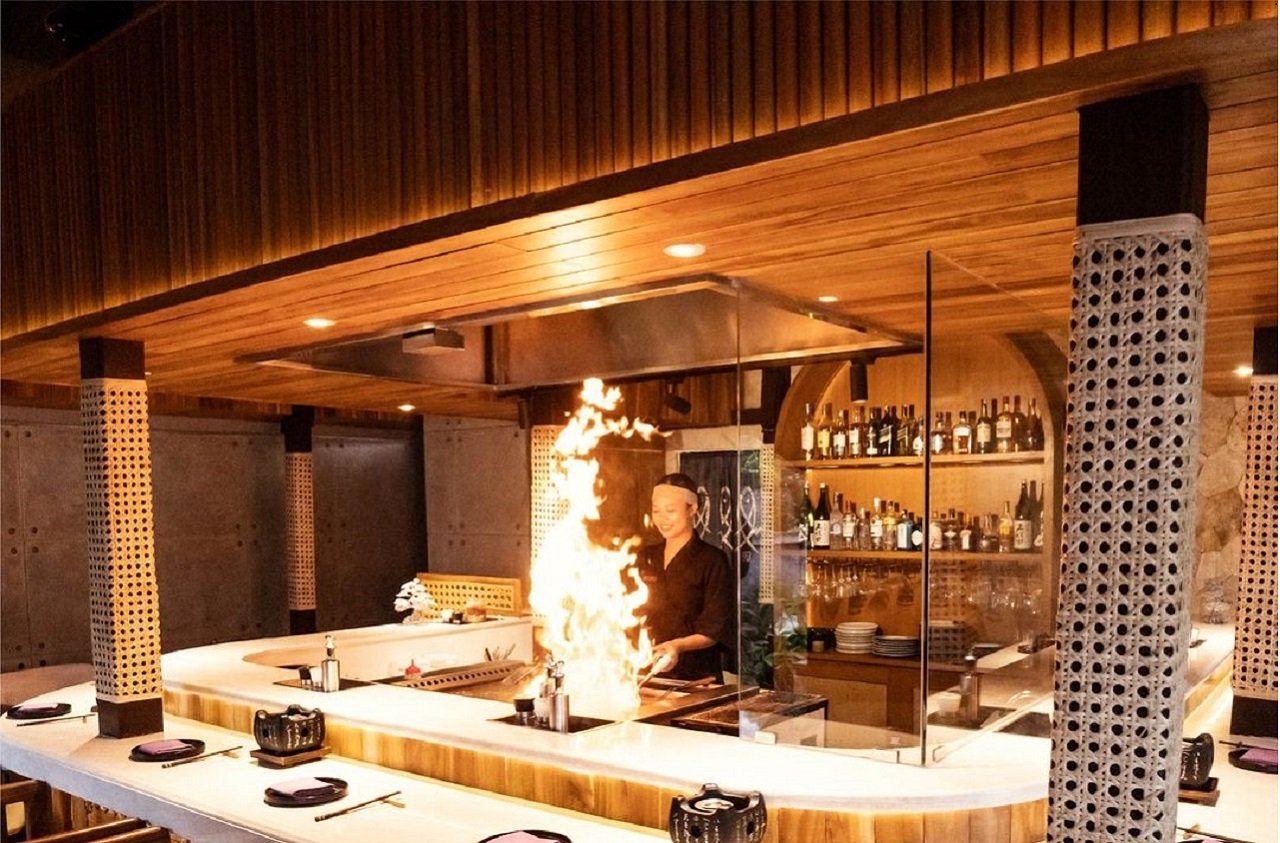 Three concepts—Konro grill, Teppanyaki, and Gyukatsu—are ready to sate the appetites of Japanese food devotees. It will be exciting to enjoy Japanese cuisine while surrounded by Ubud's gorgeous vegetation. Shichirin wanted to be more than just a place to eat, so they came up with the idea of fusing the taste, style, and tranquility of Ubud into a singular and unforgettable experience.
Shichirin's three top-notch chefs, Chef Agus, Chef Tomy, and Chef Tia, present an entertaining and breathtaking cooking performance for the guests. The chefs perform incredible demonstrations with knives, fire, and an odd bit of conversation with the guests. This cooking performance includes at least three signature menus. 
Shichirin at Kaamala Resort Ubud
Jalan Bisma no. 888x, Ubud
Phone: +62 813 3888 6513
Website
Instagram
Gloriam Grills & Glamor - Kerobokan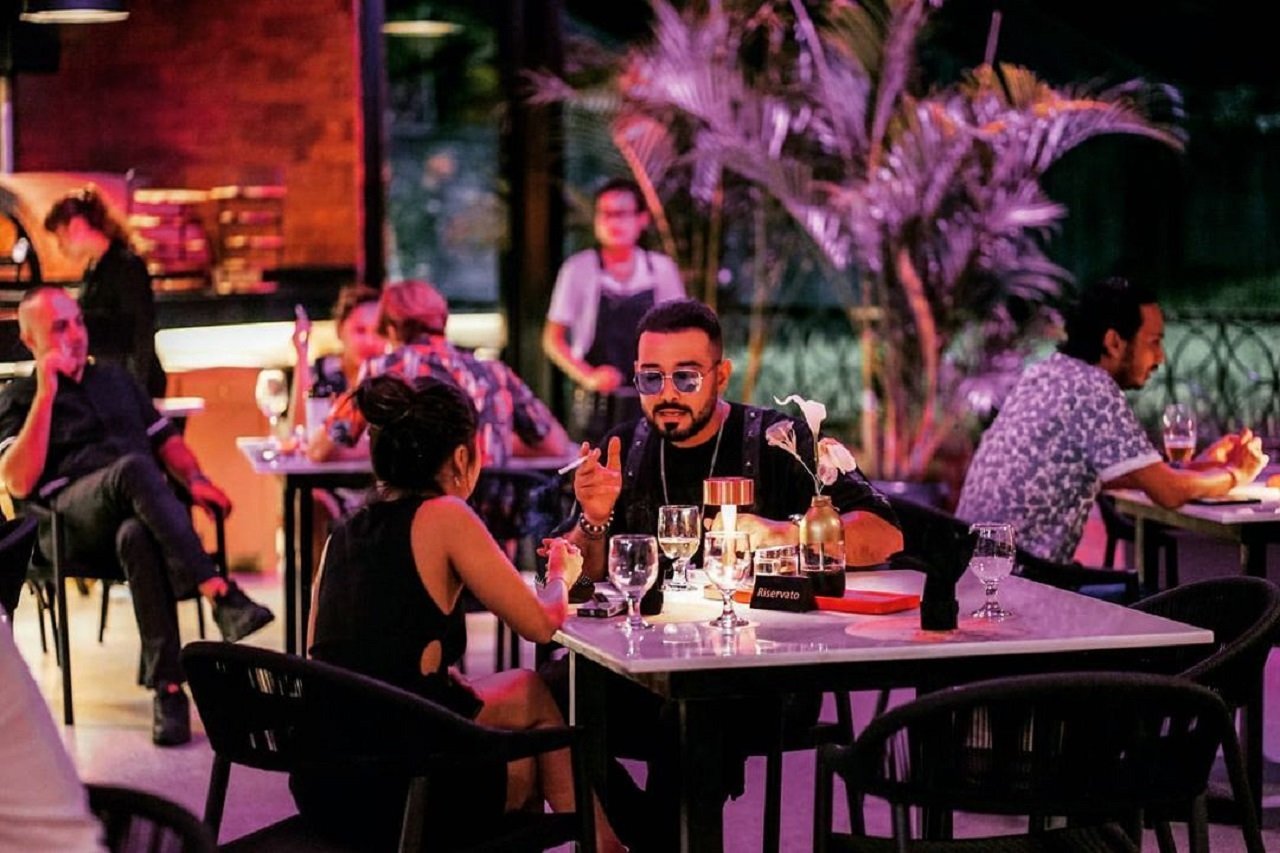 Gloriam is the place where you get meat and fire combined into a glamorous menu. The restaurant only uses the best wood available in Indonesia to grill the meats. Other menu includes premium meat cuts, poultry, and fresh fish, all grilled, allowing the guests to pair with the Mediterranean appetizers and the vast selection of side dishes.
Gloriam Grills & Glamor - Kerobokan
Jl. Lebak Sari no. 25B, Kerobokan Kelod
Phone: +62 361 934 2955
Website
Instagram
Honey & Smoke - Ubud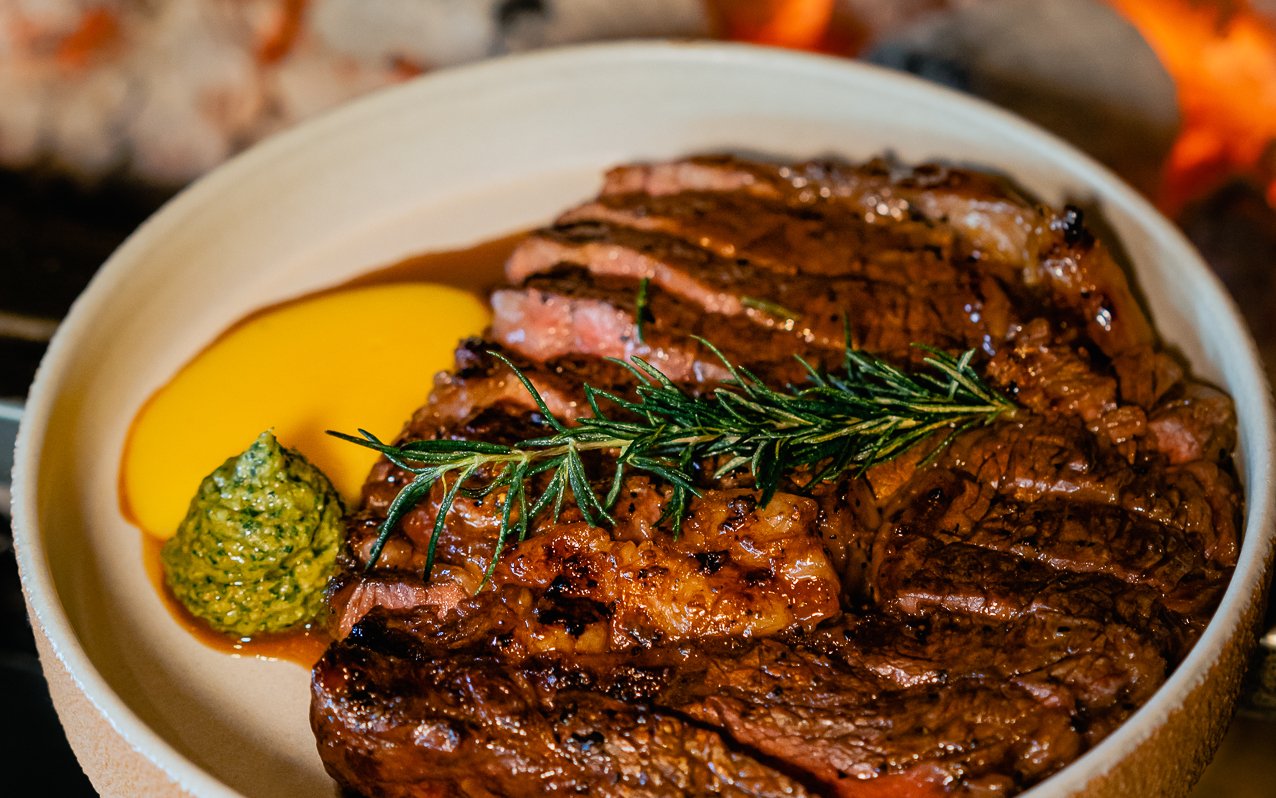 Ubud's dining scene continues to flourish, with its most recent arrival speakeasy Honey & Smoke, the latest creation of lauded restaurateur Will Meyrick. This fire-focused eatery is a celebration of the chargrill and is housed in a suavely styled space reminiscent of traditional train carriages. While the fire is the focus of the restaurant, various other dishes are available in the Wes Anderson-themed restaurant.
Jalan Monkey Forest no. 67B, Ubud
Website
Instagram
Upperdeck - Canggu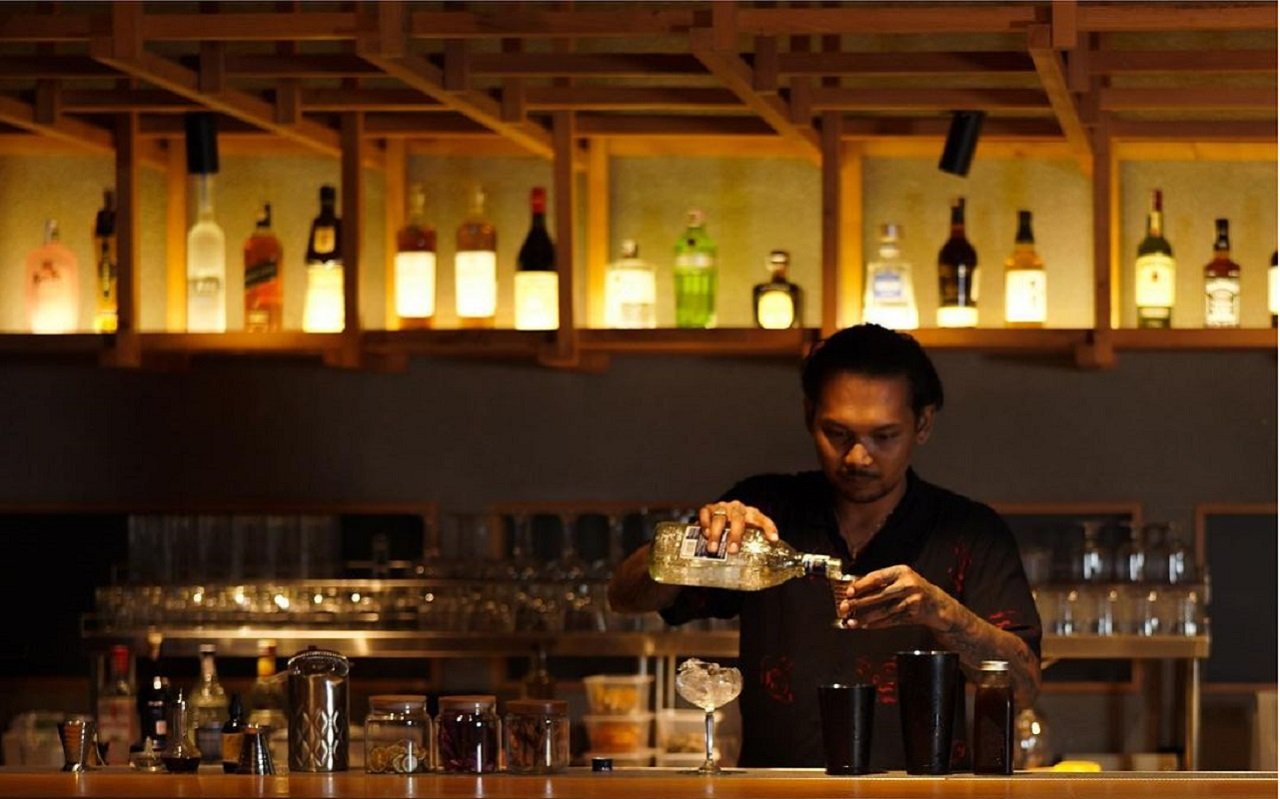 Upperdeck is the recently opened intimate cocktail bar in Canggu. Located on the 3rd floor of the sweets and savory Dough Darlings, the bar serves cocktails with an unwavering precision of ingredients. Open from Tuesday to Sunday from 5 pm to midnight, you can hang out at the bar until you feel whole again, and the bartender would not mind creating a drink that is specifically made for you. Drink today and drown your sorrows away.
Upperdeck at Dough Darlings Canggu
Jl. Raya Semat no. 1D, Tibubeneng
Phone: +62 877 1610 1993
Instagram