Indonesia has many unique tourist attractions in each region to relieve stress and fatigue from the daily hustle. Yogyakarta in particular has many interesting tourist destinations that make many local and foreign tourists come again and again due to its amazing charms. Whether it's the beach, the natural green scenery of the forest, or the cafe and restaurant, Yogyakarta has many to offer. This time, we recommend some of the best tourist destinations with beautiful views in Yogyakarta.
1. Obelix Hills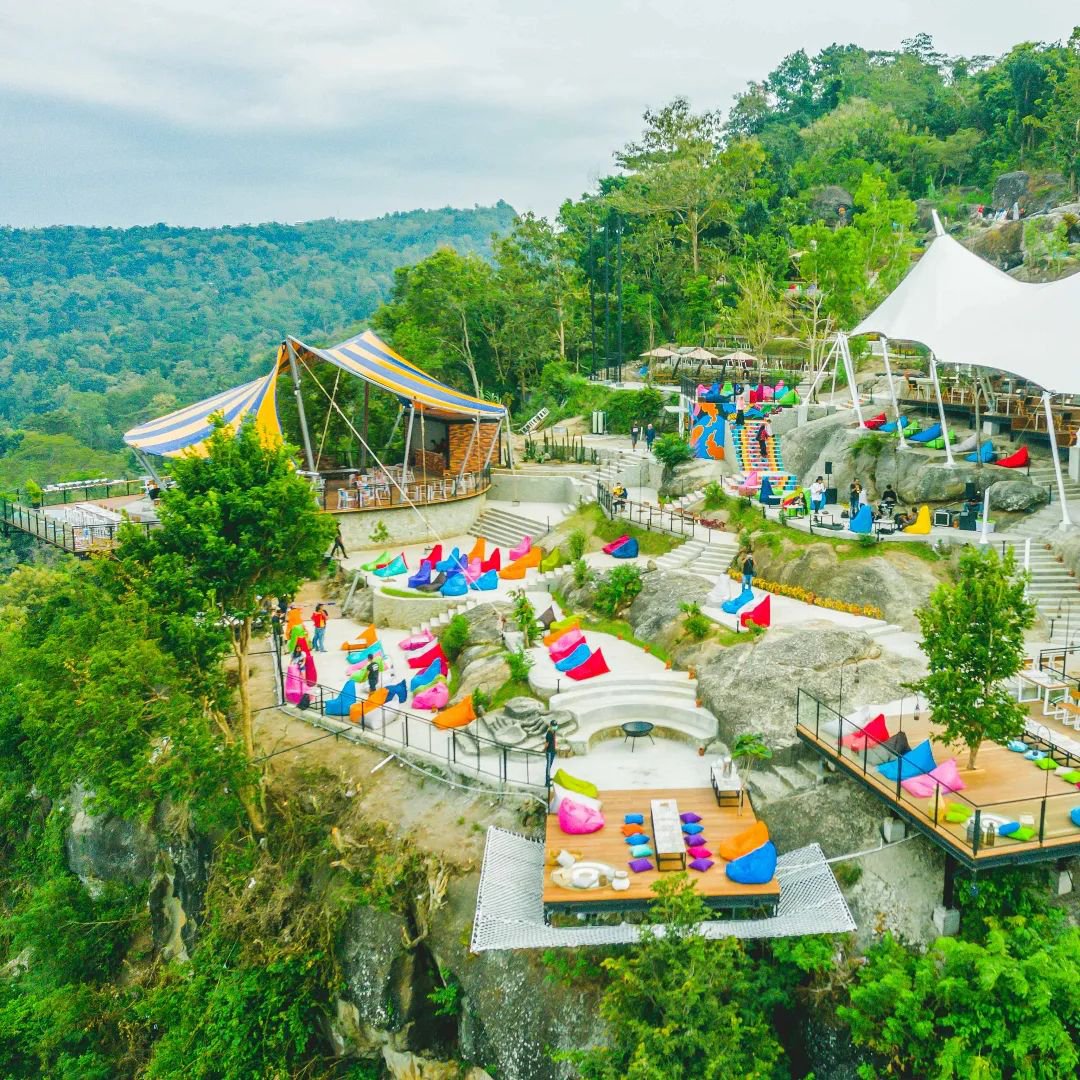 Obelix Hills has stunning sunset views and over 30 photo spots. There are some paid photo spots, but many are free to take. Even so, Obelix Hills is more suitable for hanging out and enjoying the sunset view than just taking selfies. There are also various facilities, such as the Three Mountains Tent, a giant white tent-shaped like 3 mountains, Rock Bar, a yellow-blue tent located on a cliff where you can enjoy a meal from Pulen The Café, and Picnic on The Sky, a place to eat in the form of a wooden deck located at the end of a cliff with fantastic views, and many more.
Klumprit, Blok I & 2, Wukirharjo, Kec. Prambanan, Kabupaten Sleman
Instagram
2. Geblek Menoreh View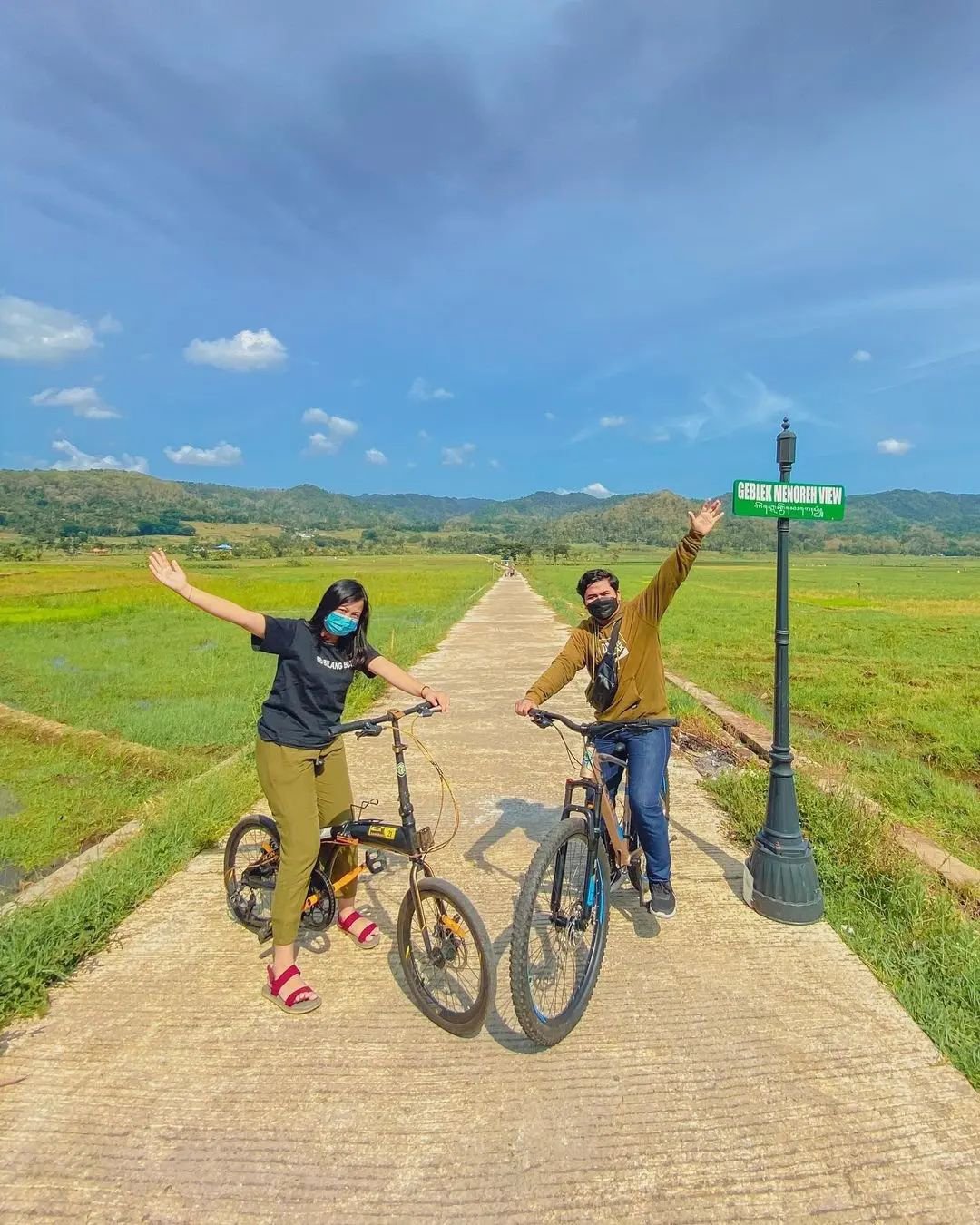 This place can be called one of the hidden gems of Kulon Progo, precisely in Kepanewon Nanggulan. The perfect combination of views of the rice fields, and the stretching Menoreh mountains, coupled with a serene rural atmosphere, is even more special even if you only enjoy the natural atmosphere while sitting in the dining area provided, taking pictures, or trying to walk around the rice fields by riding scooters and ATVs. The food is affordable too. There are angkringan, satay, fried food, soup, etc. The dining area is also comfortable with lounge chairs and umbrella tables.
Pronosutan, Kembang, Kabupaten Kulon Progo, Daerah Istimewa Yogyakarta
Instagram
3. De Mangol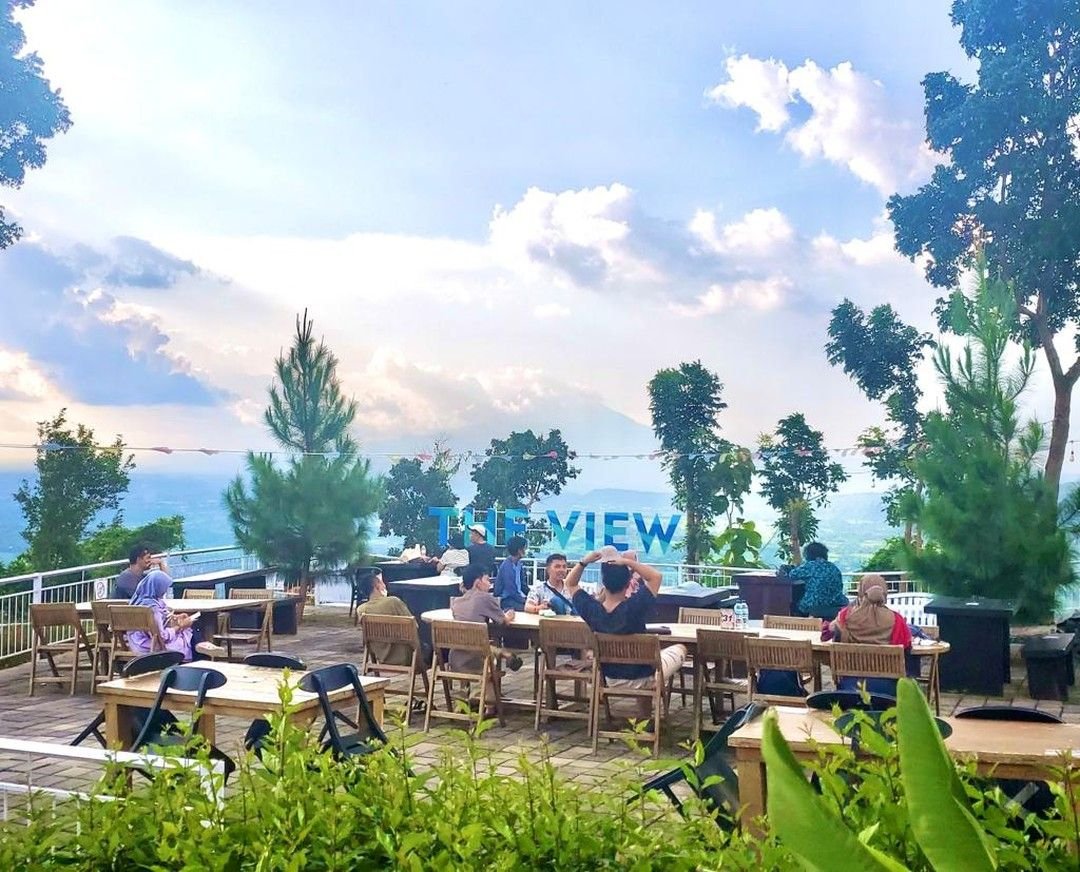 De Mangol is the right location to see the city of Yogyakarta from a height with beautiful views. In addition to presenting a beautiful view, there are also cafes and souvenir shops. The place is very spacious & beautiful, the place is very clean and well-maintained because not many visitors have come here. It is recommended to come in the afternoon because you can see the sunset and the night view of the city of Yogyakarta.
Gluntung, Patuk, Kec. Patuk, Kabupaten Gunung Kidul
Instagram
4. Tumpeng Menoreh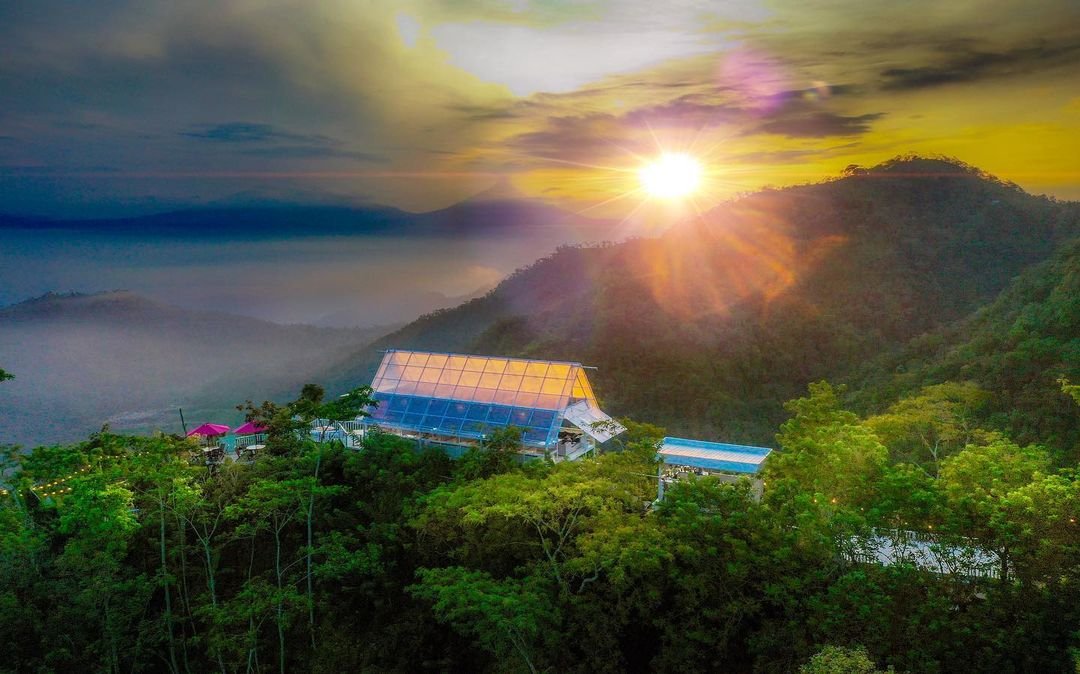 Tumpeng Menoreh, this one tourist destination, was viral on social media some time ago. Because from here we can get a view of 3 mountains at once like Merapi, Merbabu and Sindoro-Sumbing. As the name suggests, this restaurant has a hexagonal-shaped building and is shaped like a cone, and was built right in the Menoreh hills area. In addition to the amazing natural panorama, from this restaurant which is open 24 hours, we can also watch the sunset and sunrise.
Desa Ngargoretno, Kecamatan Salaman, Kabupaten Magelang
Instagram
5. Taman Watu Café & Resto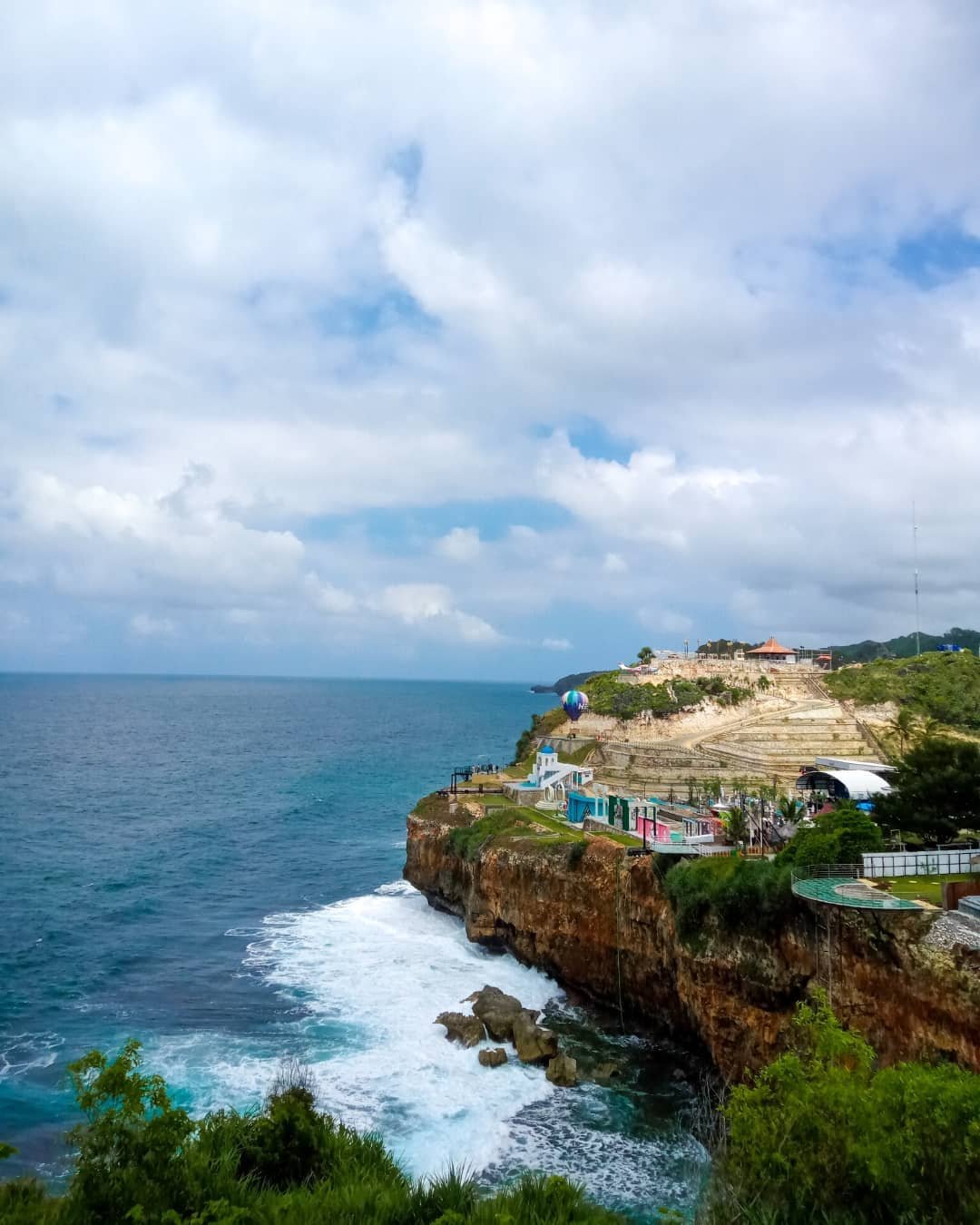 The cafe and restaurant can be considered qualified. The food provided by the restaurant is delicious and quite affordable for resort standards (because there are also resorts here). There is also a joglo-shaped house at the top of the hill near the cafe that can be used by visitors to enjoy various snacks, as well as to be used as a place to hold events. The location is much higher so that it makes our view wider, the best time to come here is at sunset or at sunrise.
Bolang, Girikarto, Kabupaten Gunung Kidul, Daerah Istimewa Yogyakarta
Instagram
6. HeHa Ocean View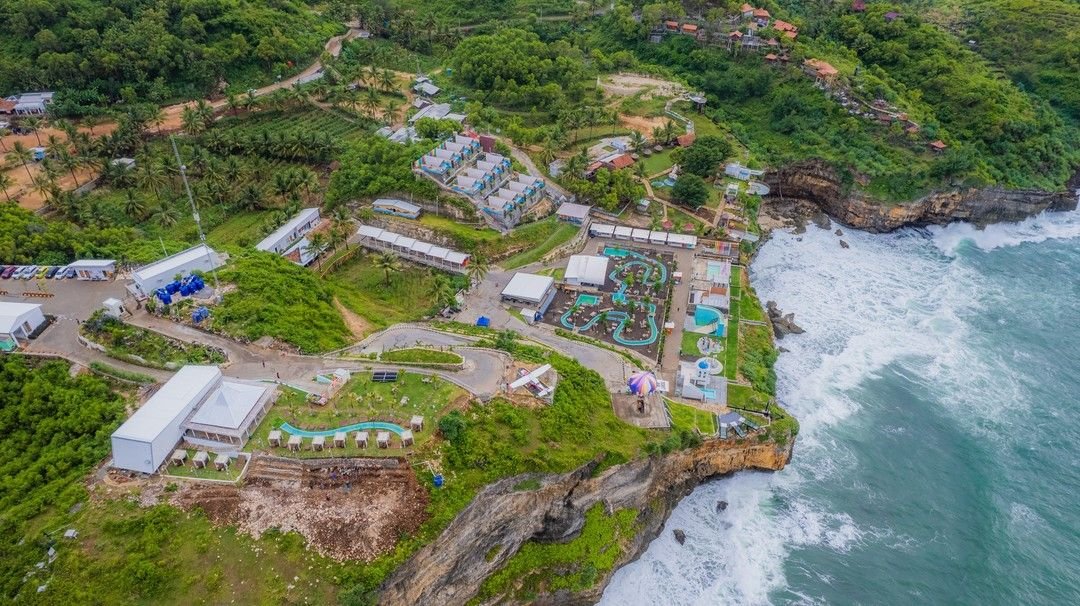 HeHa Ocean View is still under the same management as the HeHa Sky View tourist spot. While HeHa Sky View offers city views with mesmerizing lights, HeHa Ocean View offers beautiful southern sea views, typical coastal breezes, with impressive light shows. HeHa Ocean View is located right on the edge of the cliff, so you can immediately enjoy the view of the open sea when you visit there. Some of the facilities that visitors can enjoy at HeHa Ocean View include food stalls or food counters, drink stalls or beverage counters, angkringan, reflexology, prayer rooms, toilets, parks for hanging out, music stages, and several photo spots.
Bolang, Girikarto, Kec. Panggang, Kabupaten Gunung Kidul
Instagram
7. Bukit Lintang Sewu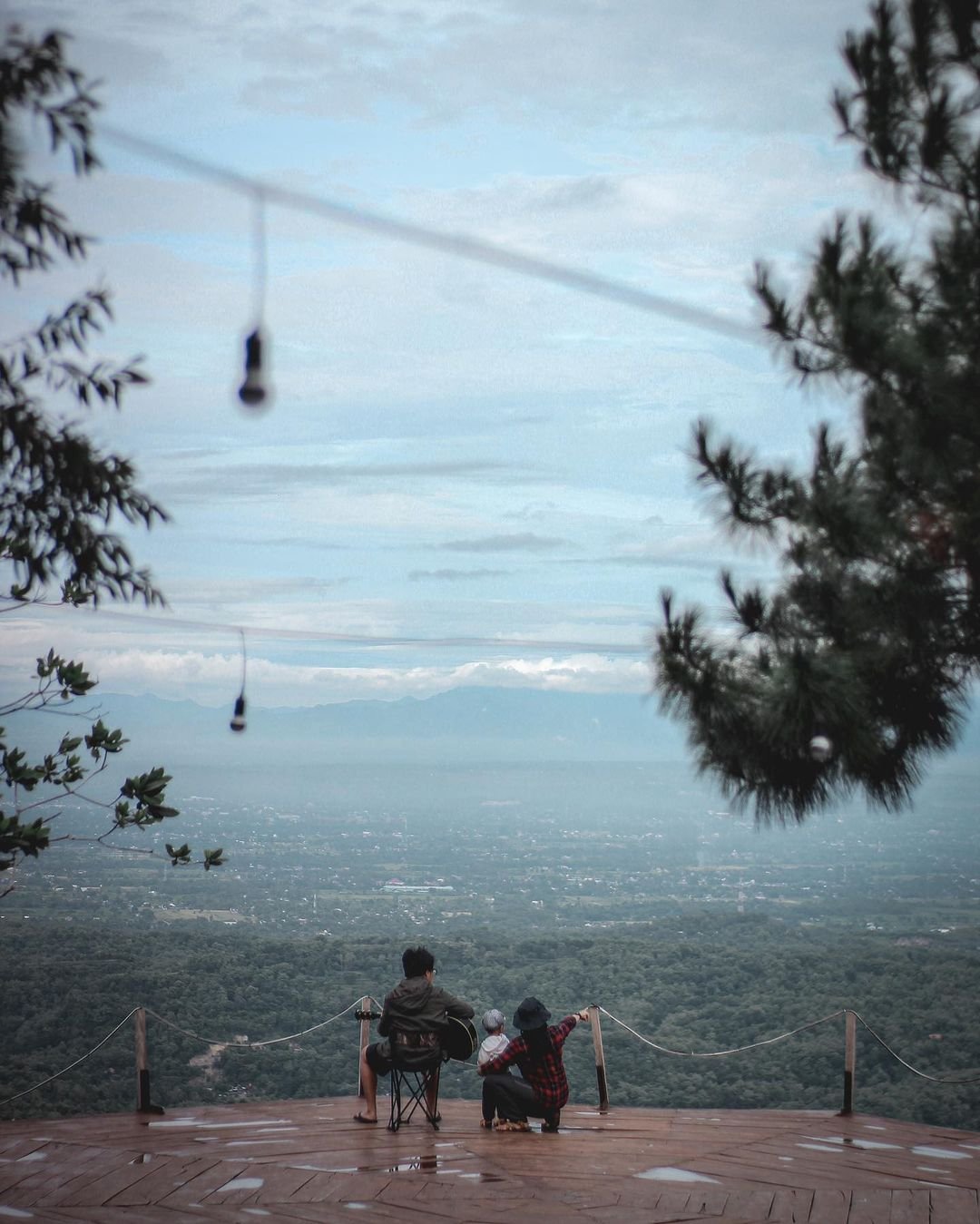 Photo by dsputri9
This is a national park forest that is reserved and belongs to Perhutani. Many eucalyptus trees are planted or cultivated. The place is fun, even though it is protected. Slowly but surely natural light will light up around the forest. This tourist spot can hold many fun activities like camping, glamping, taking photos, gathering, and even tracking using a jeep to see the sunrise. This popular mountaintop is famous for scenic valley views.
Karang Asem, Muntuk, Kabupaten Bantul, Daerah Istimewa Yogyakarta
Instagram
8. Bukit Pengilon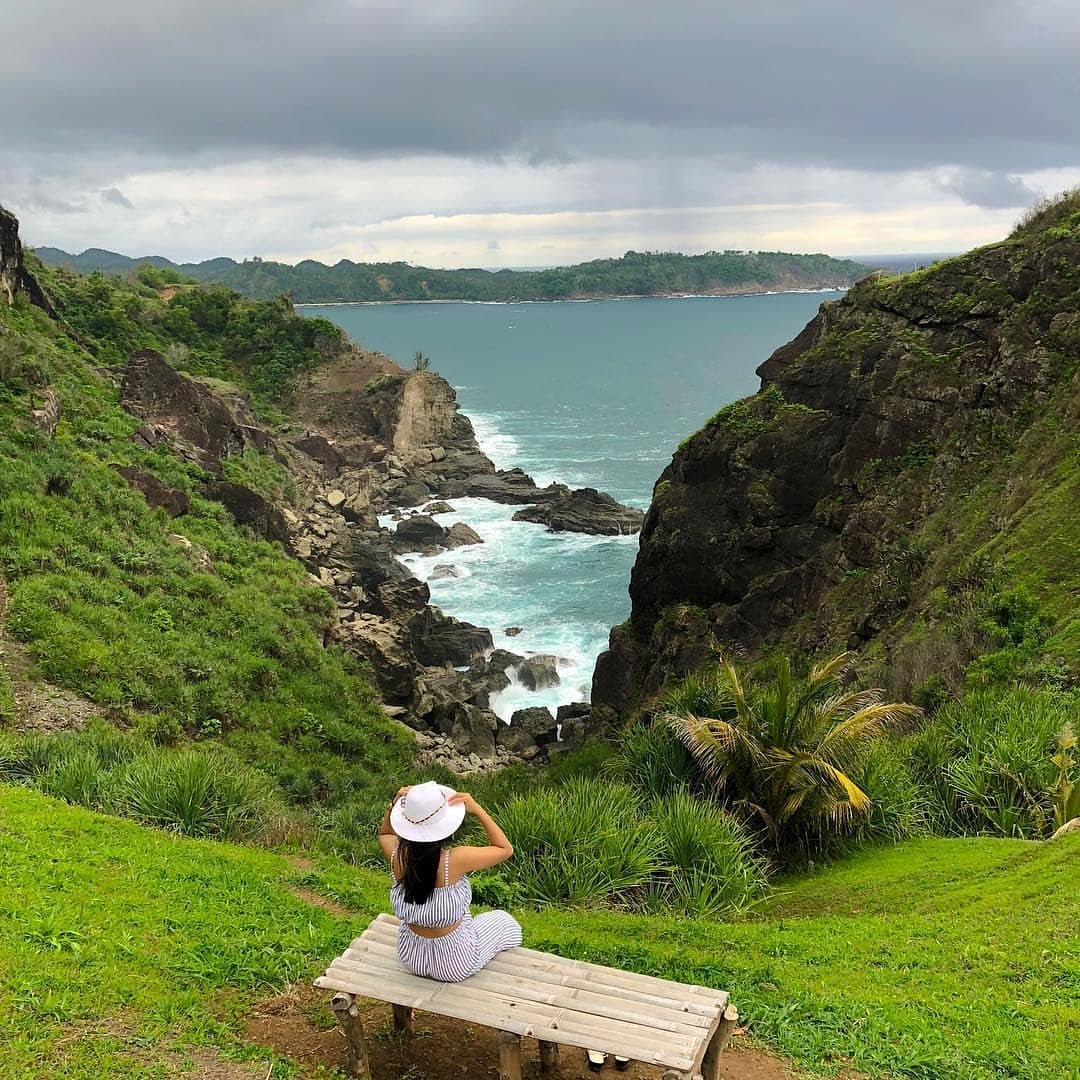 Photo byvalitaclaudya
Bukit Pengilon which is located west of Watu Lumbung Beach and Mount Batur is a highly recommended place to be on your wishlist to visit. To get here, you can rent a jeep or motorbike taxi service that is available at the entrance. Along the way, you will be mesmerized by the breezy sea views, beaches, and hills which are really cool. There are many beautiful places to explore, Bukit Pengilon is a hidden paradise hill in Yogyakarta.
Area Hutan, Purwodadi, Kabupaten Gunung Kidul, Daerah Istimewa Yogyakarta
Instagram
9. Bukit Bintang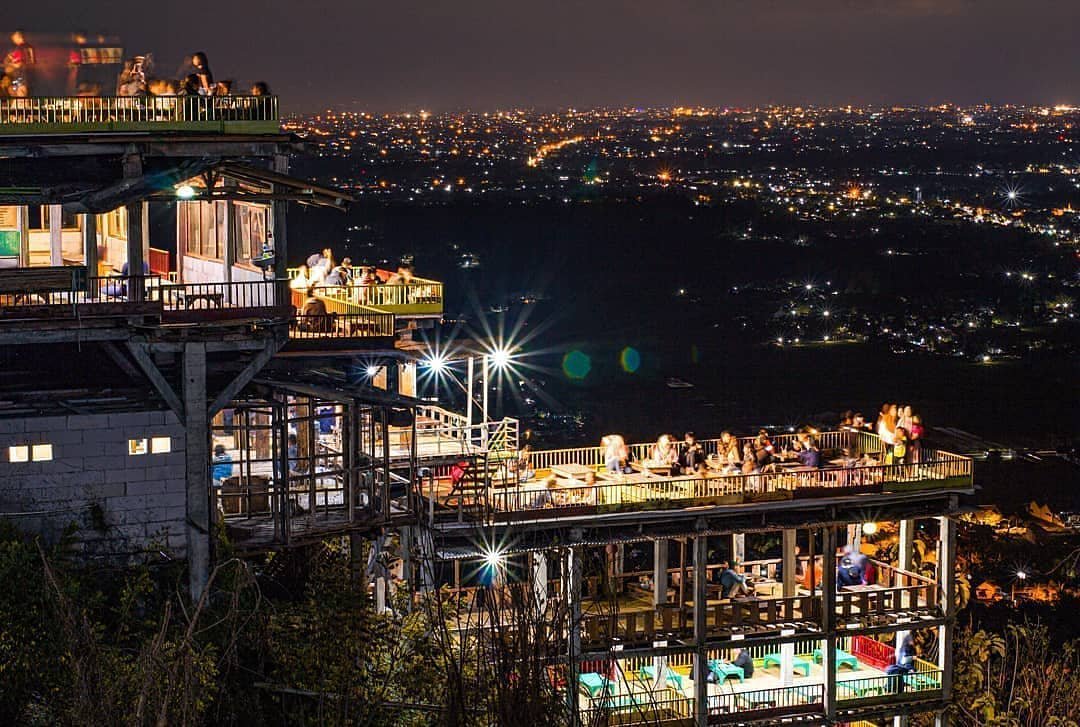 The view of Bukit Bintang is very nice. The forest is really magnificent, well-maintained, plus the air is very cool. Seeing the city of Yogyakarta from the hill while enjoying the food at the local stalls is really satisfying. If you want to enjoy the view with cool air, come in the afternoon. If you want to see the twinkling night lights of the city of Yogyakarta, come in the evening and during night.
Area Kebun, Srimulyo, Kabupaten Gunung Kidul, Daerah Istimewa Yogyakarta
Instagram
10. Hutan Pinus Pengger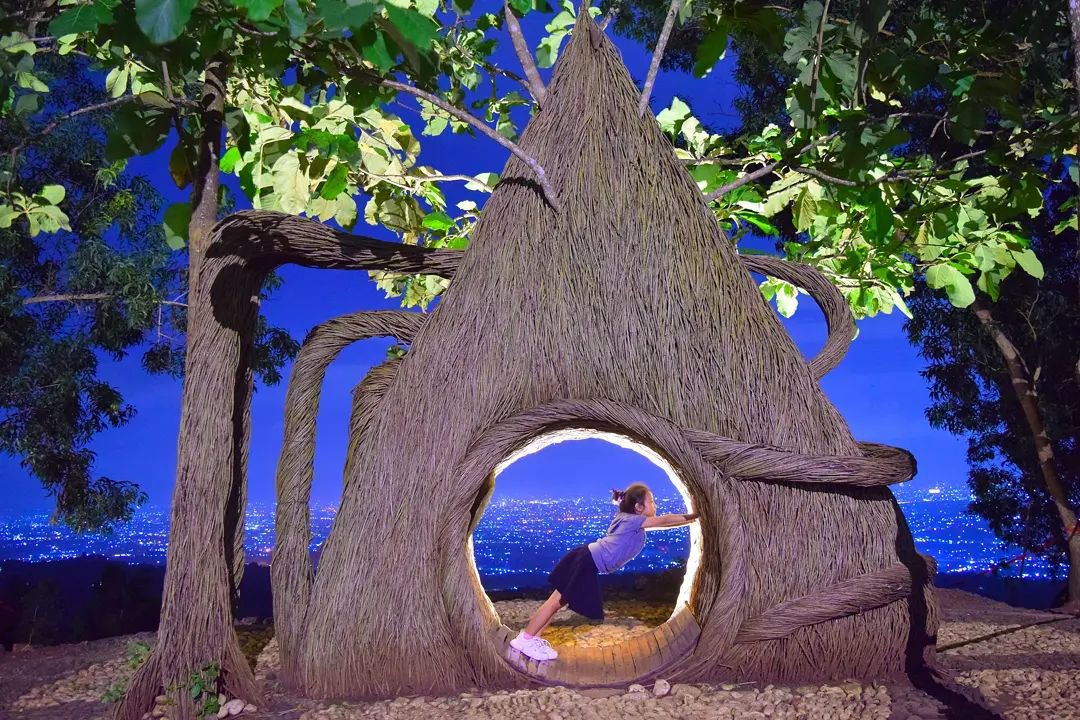 Photo by ara_rinjani88
Very good ecotourism. Initially, this area was just an ordinary pine forest, before finally, several community groups turned the area into a tourist attraction suitable for visiting with family with many interesting photo spots. Inside, we can feel the cool atmosphere of the pine forest even though the sun is still above us. The facilities at this tourist attraction can be said to be sufficient. If you come with the whole extended family or maybe for an informal event from work, you can book the hall. Toilets are available at several locations.
Jl. Dlingo-Patuk, Sendangsari, Terong, Kabupaten Bantul, Daerah Istimewa Yogyakarta
Instagram