December is the most magical month. With lots of festive things to do as people celebrate Christmas and New Year in Yogyakarta, book ahead at these special venues to enjoy Christmas and New Year celebrations!
Sheraton Mustika Yogyakarta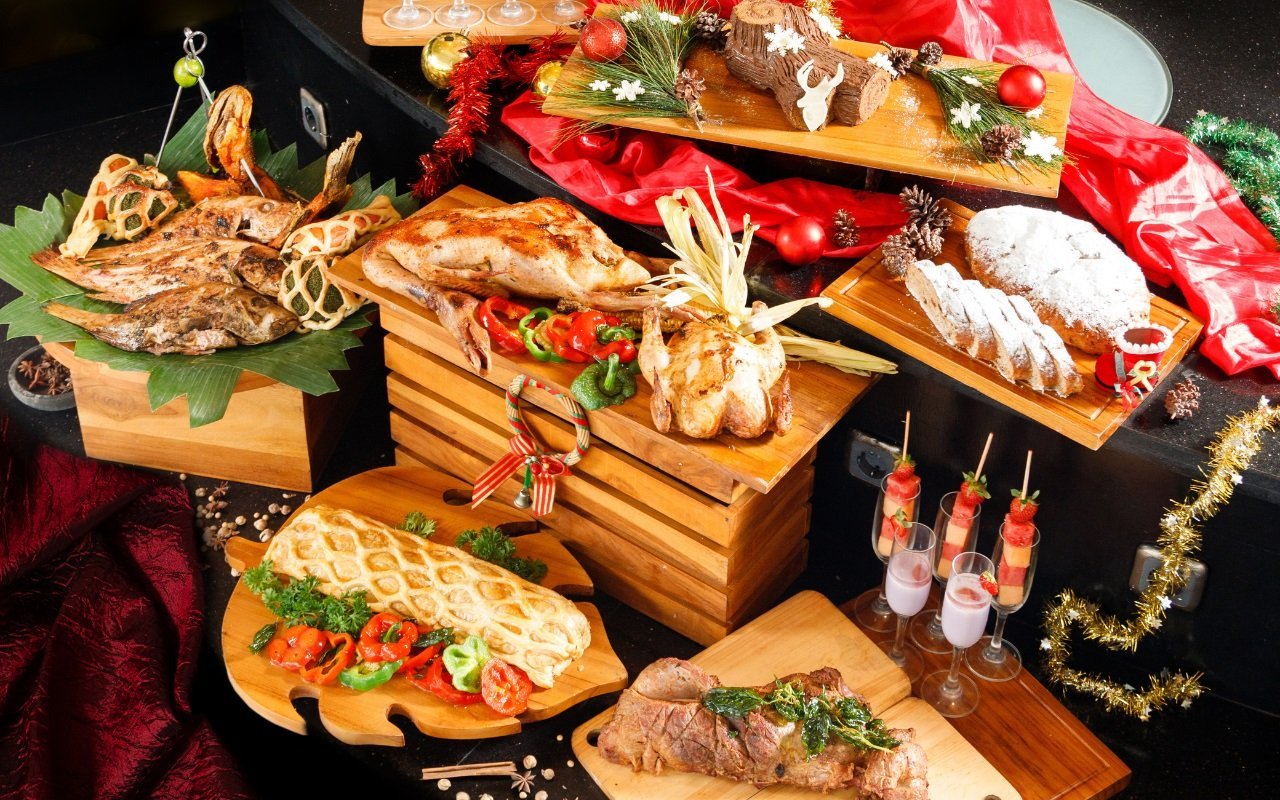 Celebrate beautiful moments with fine dining prepared by 5-star chefs and a delightful staycation before retiring 2022 and welcoming a magnificent 2023.
Christmas Hampers
Extend your heartwarming festive season greetings with hampers packed with special sweet culinary delights from our kitchen, which are available until 25th December. Handcrafted pastries by our 5-star Pastry Chef will amuse your friends and family. Christmas hampers available in various prices From IDR 350,000 nett to IDR 1,600,000 nett.
Classic Christmas Dinner
Sunday, 25th December  2022 at 6 PM. Synchronize with family for a Christmas dinner at Androwino Bistro. Relish joyous moments with your loved one in a Christmas eve buffet at the Androwino Bistro.
Prices:
IDR 250.000 (1 adult)
IDR 125.000 (1 kid 4-12 years old)
Mataram Kingdom New Year Dinner
Saturday, 31st December  2022 at 6 PM. Celebrate the New Year with a warm experience while enjoying sumptuous cuisine. Inspired by the Mataram Kingdom. Androwino Bistro invites you to embark on a gastronomic journey through a selection of mouthwatering menus typical of the Mataram Kingdom that will accompany dinner to close the 2022 new year. Available from 6 PM to 10 PM at Androwino Bistro.
Prices:
IDR 350.000 (1 adult)
IDR 175.000 (1 kid 4-12 years old)
Countdown Party
Saturday, 31st December  2022 at 10 PM at Suko Wine Lounge. After a delicious dinner, the year-end celebration will be held at the Suko Wine Lounge by enjoying DJ music. Celebrate a timeless tradition by counting down the journey from 20222 to a festive 2023.
IDR 150,000 (1 adult)
Holiday Christmas Cheer Package
Besides enjoying Christmas dinner at Androwino Bistro, Sheraton Mustika Yogyakarta offers to-stay packages on Christmas Eve. Rooms can be obtained at IDR 1,500,000++ per room/night, including breakfast for two people. This package includes a Joyful Christmas Eve Feast at Androwino Bistro for two people on December 24, 2022, at 6 PM.
Joyous New Year Package
Enjoying New Year's Eve with fun activities is the right choice. Sheraton Mustika Yogyakarta has prepared an attractive package for December 31, 2022. For IDR 2,475,000++ per room/night, guests can enjoy staying at the resort, including breakfast for two people. In addition, at 18:00 WIB on the 31st, guests can enjoy New Year's unique dishes at Androwino Bistro, valid for two people, and access to the Countdown Party at 22:00 at Suko Wine Lounge, valid for two people.
Jalan Laksda Adisucipto Km 8.7, Yogyakarta, Indonesia, 55282
Phone: +62 274-488588
Hotel Tentrem Yogyakarta
For this beautiful gifting season of the year, Hotel Tentrem Yogyakarta proudly presents our collection of gift hampers, Christmas Chocolate Set, and the best classic cake and log cake.
CLASSIC CAKE & LOG CAKE
IDR 288.000 ++
CHRISTMAS CHOCOLATE SET
IDR 588.000 net
- Chocolate Santa filled with homemade marshmallow and chocolate candies
- Set of 16 chocolate pralines with various flavors
FESTIVE HAMPERS
starts from IDR 588.000 net
Exclusive Hampers filled with cookies, herbal products, and Tentrem's exclusive goods.
Info & Reservation
Tentrem Cake Shop
WA +62 895-0674-4886
Jl. P. Mangkubumi 72A, Yogyakarta 55233, Indonesia
Phone: +62 274 6415555
Hyatt Regency Yogyakarta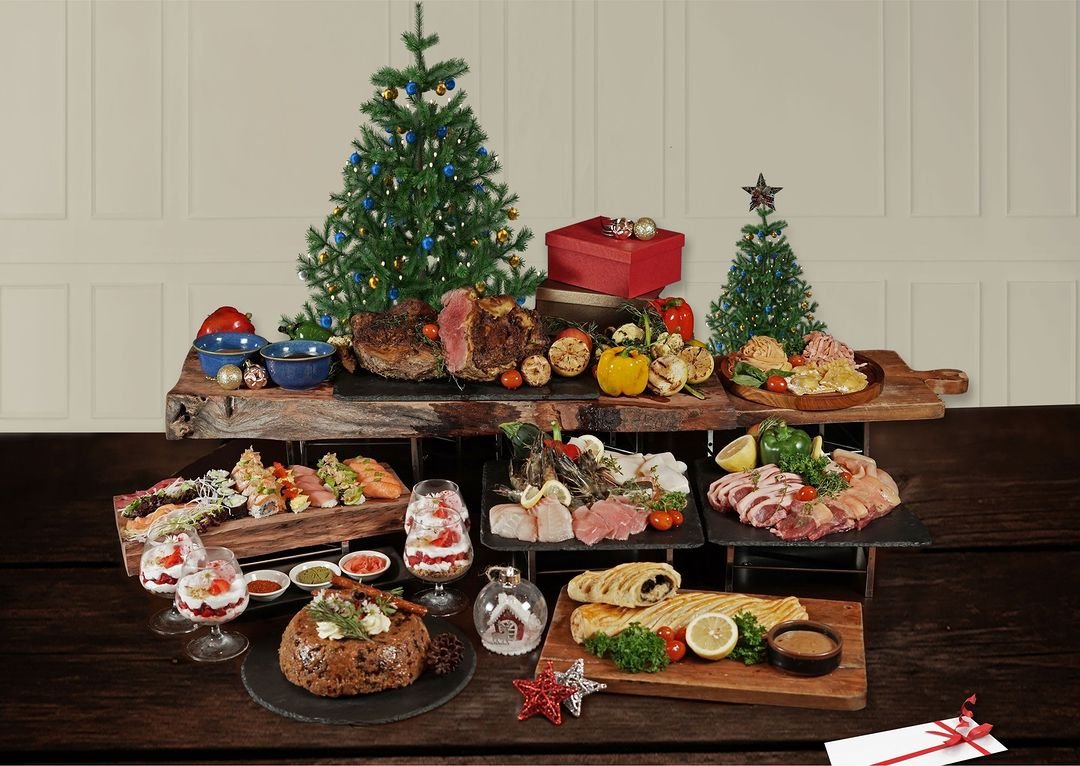 Hyatt Regency Yogyakarta invites you to celebrate the season while making yourself at home for the holidays!
Starting from an engaging Christmas Eve Dinner on the night of December 24, followed by a Christmas Brunch during the afternoon on December 25, the celebrations continue with a memorable Christmas Dinner at Kemangi Bistro, where you are invited to bask in a delightful feast full of joy and heartwarming vibes adorned with lavish Christmas décor.
Have a fun & unforgettable new year's eve celebration with 3 venues, 3 spectacular views, 3 themes, and +300 premium menus at Hyatt Night Carnival.
Enjoy exquisite dinner and night carnival with a night market, flying lanterns, fireworks, and more!
Jalan Palagan Tentara Pelajar, Yogyakarta, Indonesia, 55581
Phone: +62 274 86 9123
Meliá Purosani Yogyakarta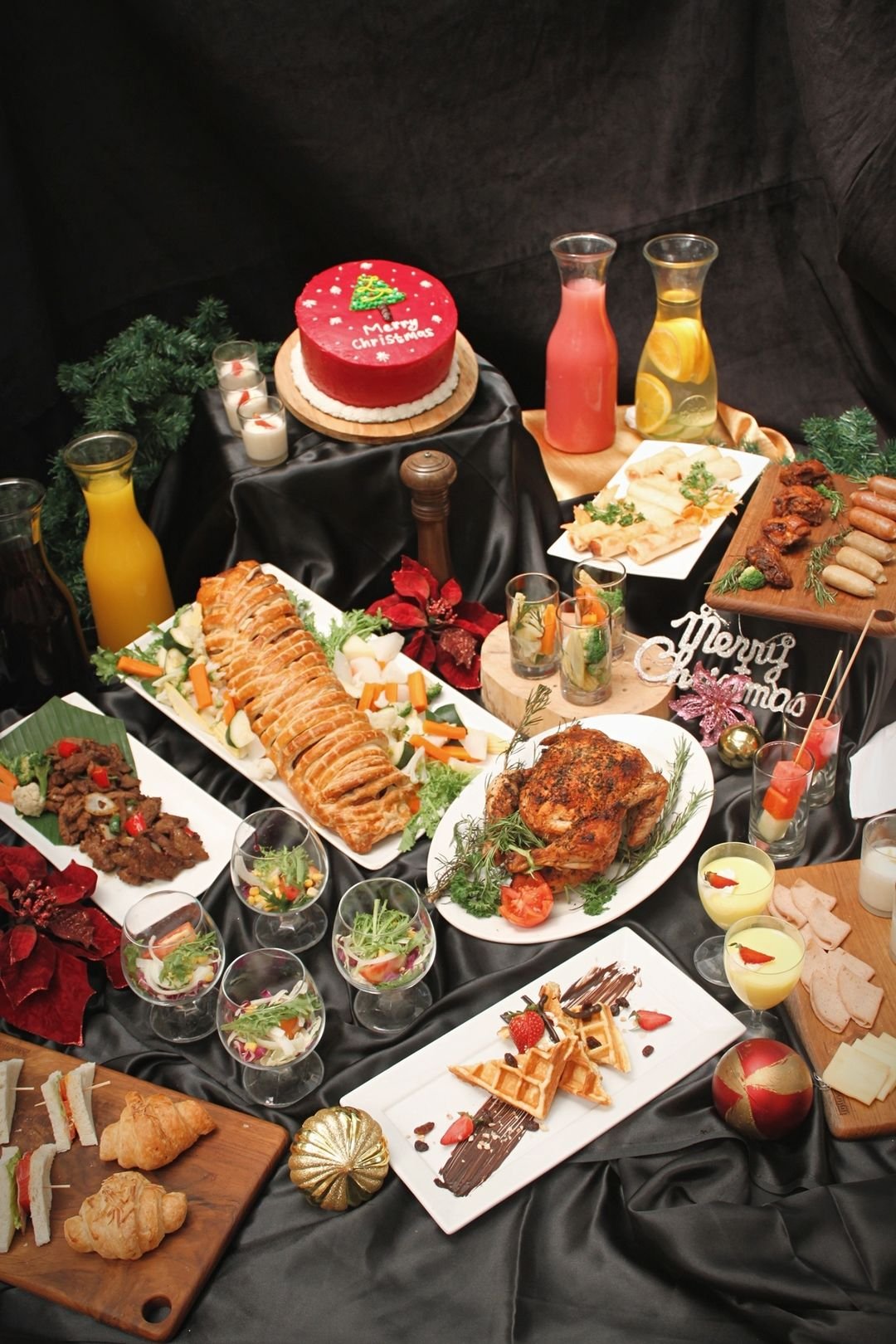 Christmas is on its way, this holiday season is the time to share with those you love most. Join the lavish Christmas dinner buffet with 30+ menu. Enjoy the most wonderful time of the year at Melia.
Christmas Dinner at Melia Purosani Yogyakarta
IDR 150.000++ (30+ Christmas menu)
Sunday, 25 December 2022
starting from 6 pm
Information & Reservation: WA 0895413411158
Jl. Suryotomo No. 31, Yogyakarta 55122, Indonesia
Phone: +62 274 589521 23
Royal Ambarrukmo Yogyakarta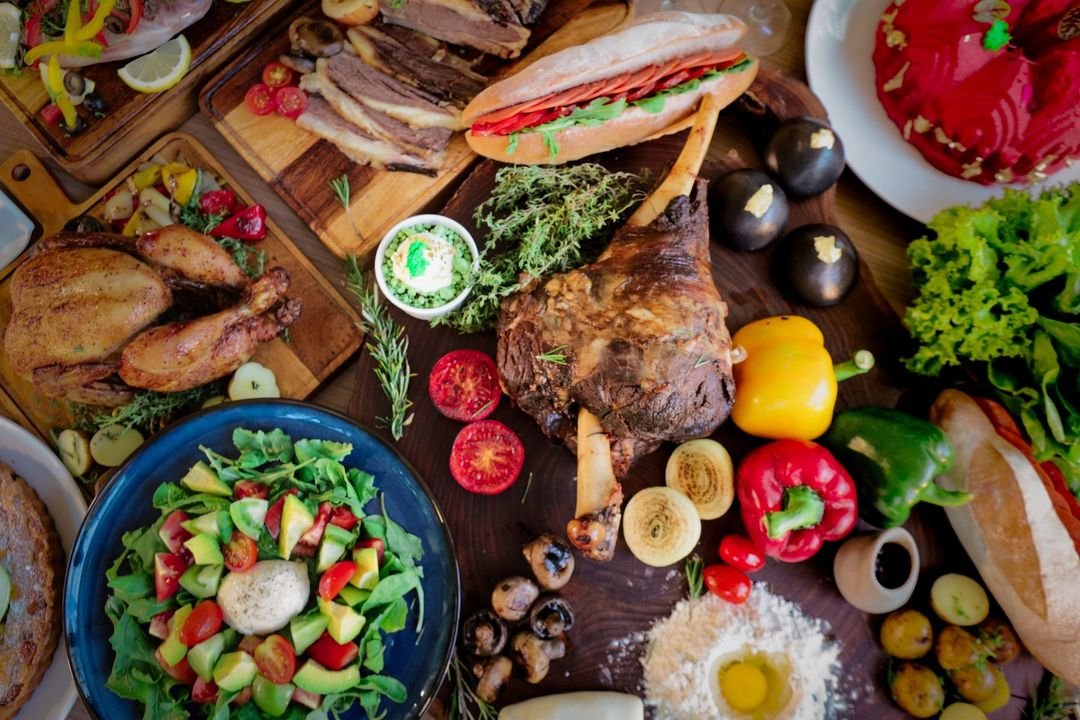 Christmas is around the corner. A precious season when we give each other a special present without a thought of getting it, pure happiness because of seeing the joy in the people we loved. Nothing is more delightful than a scrumptious dinner to celebrate the special season of Christmas. Make your Christmas memories splendid and unforgettable with our exquisite dinner package "Blissful Christmas".
Jalan Laksda Adisucipto No. 81, Yogyakarta 55281 - Indonesia
Phone: +62 274 488 488
The Manohara Hotel Yogyakarta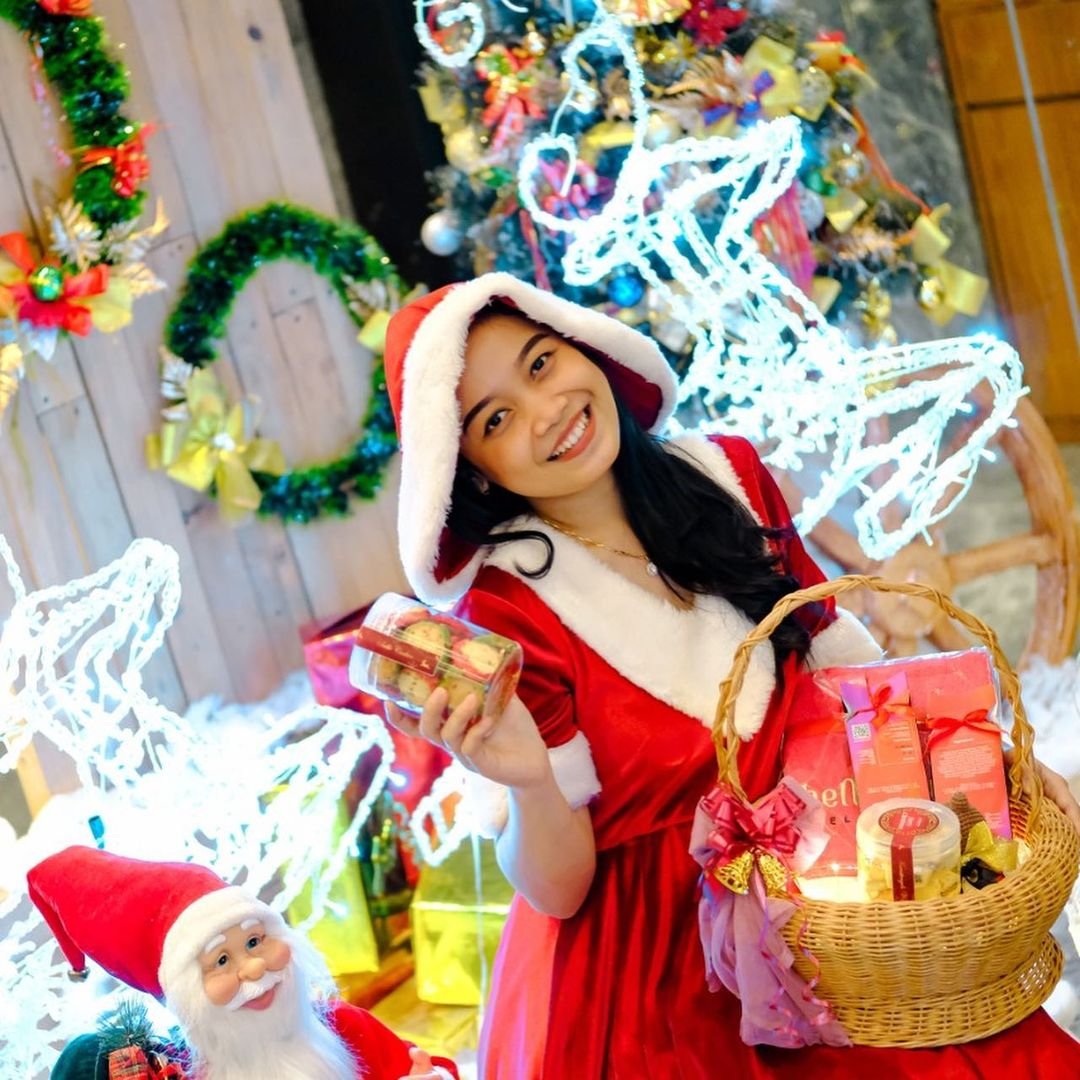 Let's create a December to remember for you!
Celebrate Christmas with The Manohara Hotel Yogyakarta's Magical Christmas Buffet Dinner and meet the Santarina that will be going around with lots of gifts.
24-25 November 2022
Start from IDR 139.999 Nett/pax
Jl. Affandi No.35, Gejayan, Yogyakarta 55283
Phone: +62-274-550001
The Phoenix Hotel-MGallery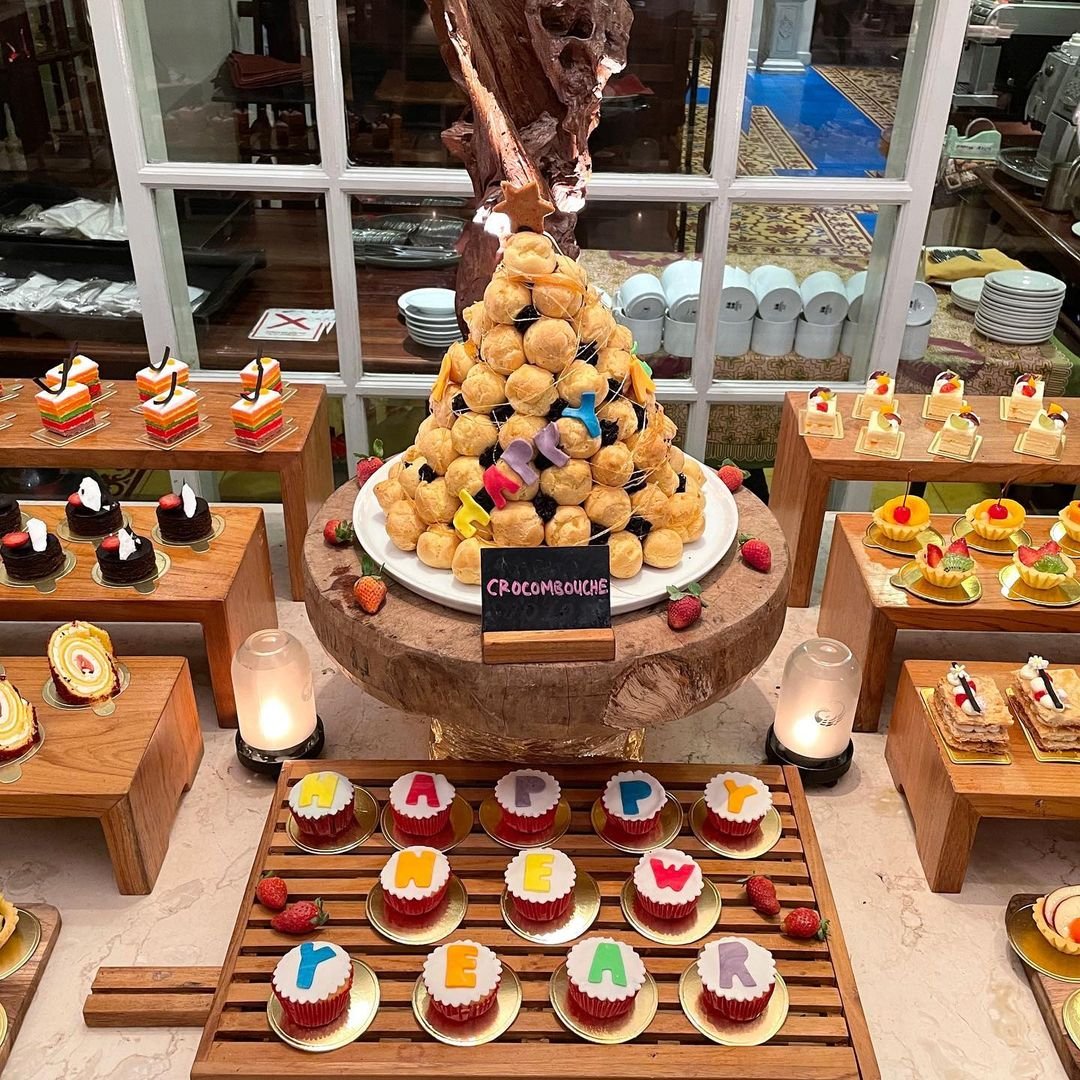 Christmas is getting closer, and The Phoenix Hotel-MGallery has something special to offer.
JINGLE & BELLS - Christmas Dinner
24 & 25 December 2022
6.00 PM – 9.00 PM
Paprika Restaurant - The Phoenix Hotel Yogyakarta
JINGLE PACKAGE
Family style for 3-5 pax
IDR 1,500,000 NET
FREE 1 (one) Christmas Gift
BELLS PACKAGE
Family style for 6-10 pax
IDR 2,500,000 NET
FREE 2 (two) Christmas Gift
RING PACKAGE
Room-Breakfast-Dinner (2 pax)
Starts from IDR 1,880,000 NET/room/night
Additional dinner IDR 350,000 NET/pax
For new year, there's a theme "COUNTRY BBQ NIGHT" to ring in 2023!
31st December 2022
7.00 PM – 12.00 AM
IDR 400,000 NET/PAX
Ballroom - The Phoenix Hotel Yogyakarta
There are LED Dance, Live Band, Flashmob, Door-prize, and Grand-prize during the event!
STAY PACKAGE
31st Dec 2022 - 1st Jan 2023
IDR 2,400,000 NET/ROOM/NIGHT (Room & Breakfast for 2 pax)
IDR 2,650,000 NET/ROOM/NIGHT (Room, Breakfast, and Dinner for 2 pax)
Book your table now!
(+62) 811 265 6595
(+62) 812 269 3900
Jl Jenderal Sudirman 9, Yogyakarta 55233, Indonesia
Phone: +62 274 566617
Yogyakarta Marriott Hotel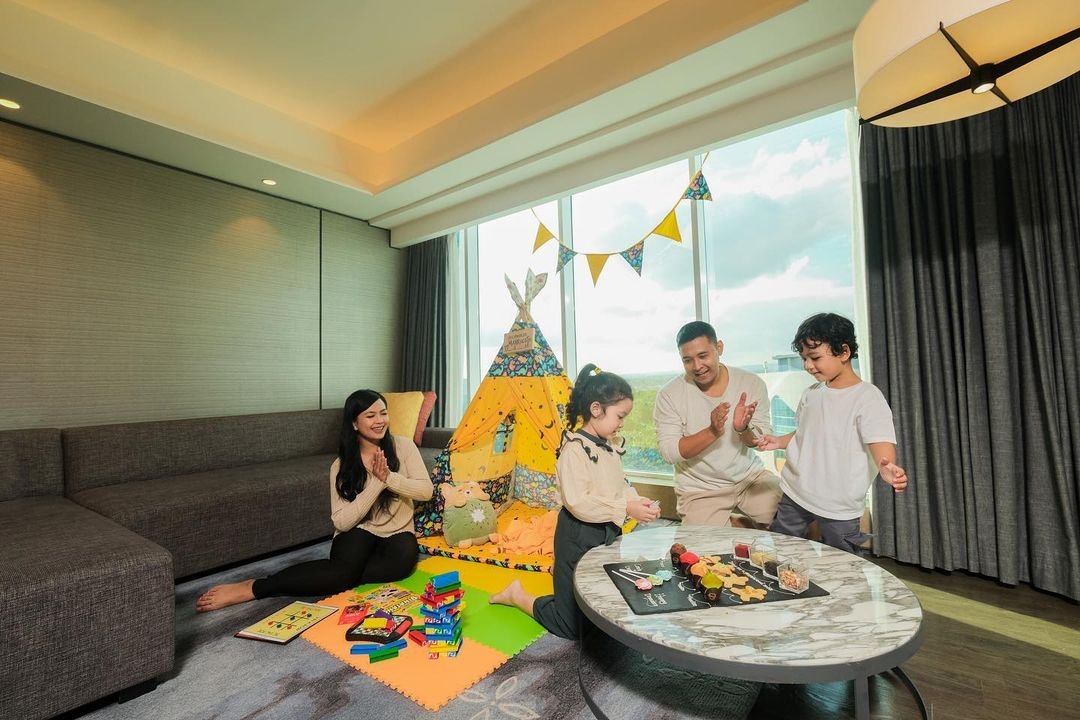 May the Spirit of the Holidays be with you throughout the New Year.
Spend your holiday getaway with us and enjoy a stay full of memorable and unforgettable experiences. Enjoy the exclusive room offers while the dazzling bright blinking lights wrap around the golden Christmas tree at Yogyakarta Marriott Hotel.
Jalan Ringroad Utara, Condong Catur, Yogyakarta, Indonesia, 55283
Phone: +62 274-600-0888