Celebrate the season in Surabaya with delightful offerings from various establishments. From Christmas hampers filled with gourmet treats, turkey hampers, enticing hampers, and festive feasts, to Christmas Wonderland. Embrace the festive spirit with culinary delights, joyful hampers, and enchanting activities throughout Surabaya.
What to Do for 2023's Christmas in Surabaya / Natal di Surabaya
Vasa Hotel Surabaya
Vasa Hotel Surabaya presents enticing Christmas hampers, including the Diamond Whispers hamper at IDR 958,000++, Silver Whisper hamper at IDR 588,000++, and Corporate Whisper hamper at IDR 328,000++. Indulge in delightful treats like gingerbread cake and chocolate U Log cake. For a festive feast, have Christmas brunch or dinner at 209 Dining (2nd floor) or experience Brazilian Christmas celebrations at Chamas (lobby floor) on December 24-25, 2023.
Jl. Mayjen HR. Muhammad No.31, Putat Gede, Kec. Sukomanunggal, Surabaya, Jawa Timur 60189
Phone: +62 (031) 7301888
Instagram
DoubleTree by Hilton Surabaya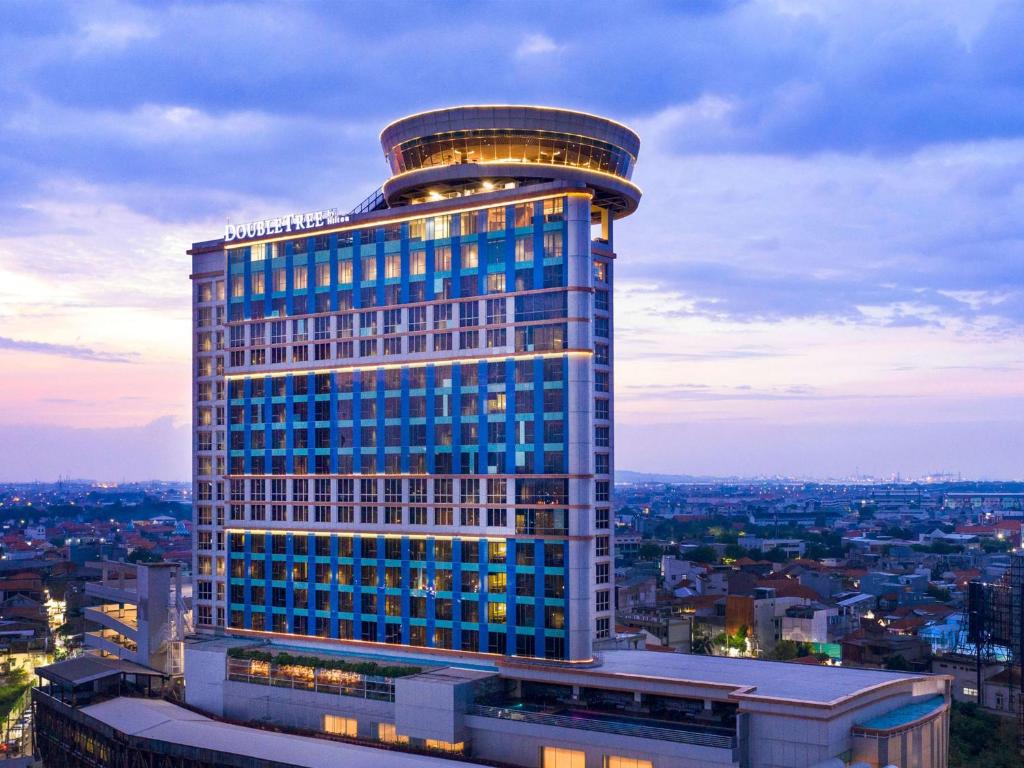 Celebrate Christmas elegantly by choosing the Christmas turkey hampers from DoubleTree by Hilton Surabaya. Priced at IDR 3,499,000++, you can enjoy an early bird special at IDR 3,150,000++, applicable until December 15, 2023. These thoughtfully curated hampers are the perfect addition to your festive celebrations, bringing joy and culinary delights to your Christmas gathering.
Jl. Tunjungan No.12, Genteng, Kec. Genteng, Surabaya, Jawa Timur 60275
Phone: +62 811 3200 5300
Instagram
Pakuwon City Mall
Pakuwon City Mall hosts a Christmas Wonderland from November 17 to January 14, 2023. Enjoy a series of enchanting activities, including a magical parade, Christmas musical, Santa roaming around the mall, Symphony of Angels, and a spectacular fireworks night every Saturday. This grand Christmas event offers a variety of food and beverages, an outdoor ice-skating section, and captivating Christmas decorations that truly come to life, especially at night. Join in the festivities and create lasting memories.
Jl. Raya Laguna KJW Putih Tambak No.2, Kejawaan Putih Tamba, Kec. Mulyorejo, Surabaya, Jawa Timur 60112
Phone: +62 (031) 58208800
Instagram

Sheraton Surabaya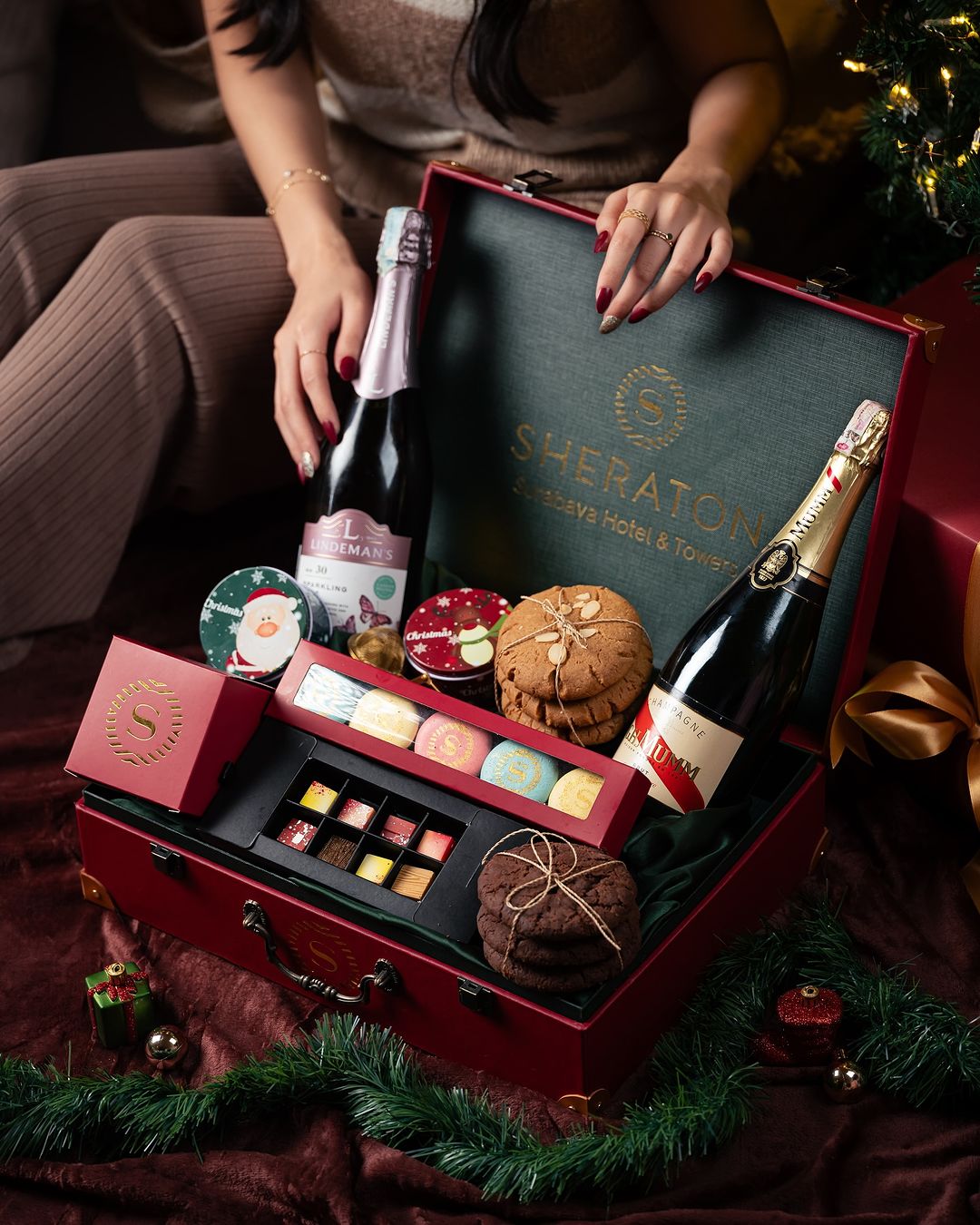 Sheraton Surabaya offers festive delights with Christmas hampers starting from IDR 788,000++. These make for perfect gifts, featuring sparkling wine or champagne, loose tea, candies, giant salted chocolate cookies, giant speculoos cookies, assorted macaroon, and assorted praline. Enjoy gourmet goodies like salmon or beef wellington at IDR 1,200,000++ and Chinese barbecue or ayam kodok at IDR 488,000++. Available for delivery from December 1, 2023, reservations are required 36 hours in advance.
Jl. Embong Malang No.25-31, Kedungdoro, Kec. Tegalsari, Surabaya, Jawa Timur 60261
Phone: +62 (031) 5468000
Instagram