2023's Halloween in Surabaya brings a bewitching array of spooktacular events. The city comes alive with a range of activities for all to enjoy. From chilling workshops to romantic Halloween dinners and themed costume parties, there's something for every ghoul and goblin. Surabaya offers haunted carnivals, hair-raising costume contests, and opportunities to dance the night away. Whether you're craving devilish sweets or sinister costumes, Surabaya has a wickedly good time waiting for you. Get ready to embrace the Halloween spirit and join in the fun throughout October.
Top Halloween Events in Surabaya: Frights, Fun, and Spooktacular Celebrations in 2023
#OnniZombieAplantcalypse Activities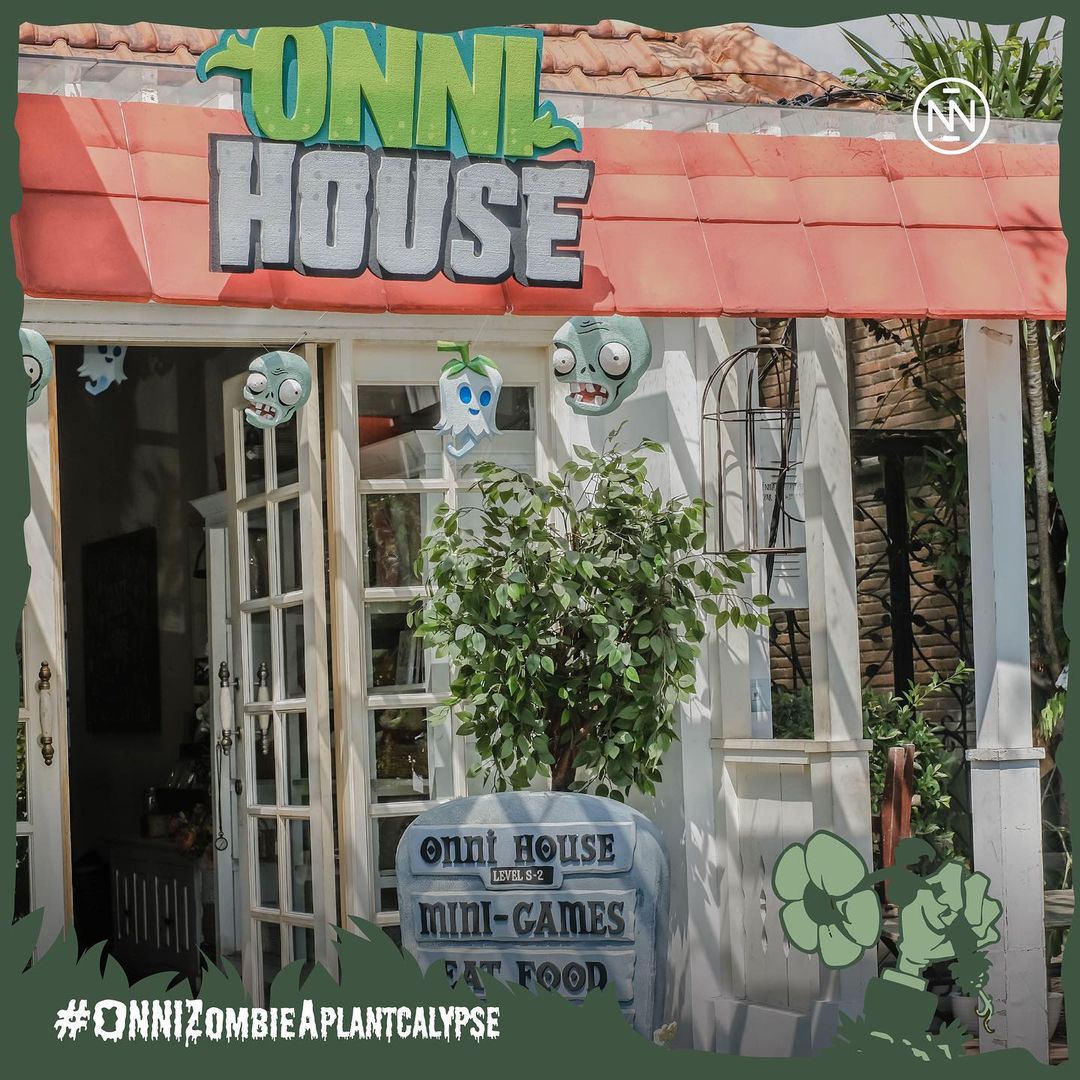 Onni House offers a series of exciting Halloween activities that cater to various interests, making it a fantastic place to celebrate the Halloween season. From October 13 to 15, 2023, they host a Halloween bake sale, perfect for indulging your sweet tooth. On October 21, there's a mirror clay workshop. On October 28, get ready for a Halloween glow-in-the-dark slime workshop. And on October 29, they have a Halloween cookie decorating workshop. Make sure you register before the dates. With a variety of creative workshops and events, Onni House promises a spooktacular Halloween experience for all.
ONNI House Surabaya, Jl. Opak No.56, Darmo, Kec. Wonokromo, Surabaya, Jawa Timur 60261
Phone: +62 821 4291 0990
Instagram
Children's Nightmare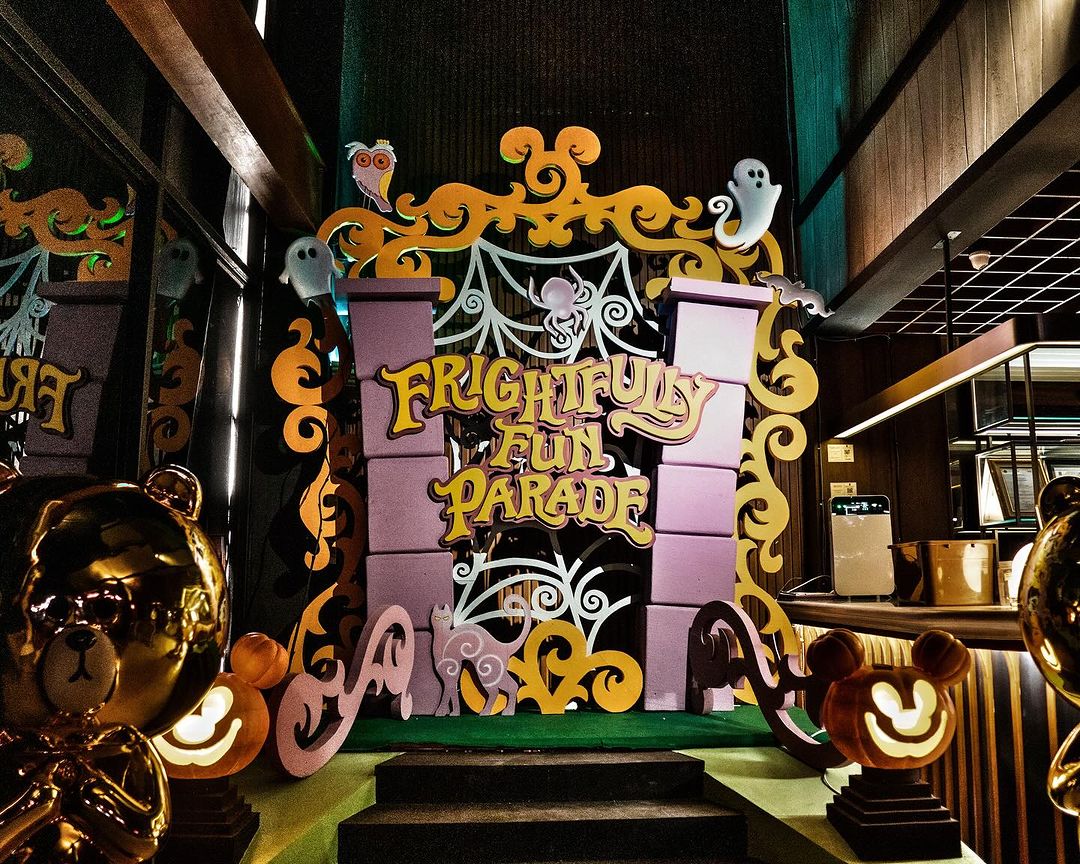 At W Super Club, from October 6 to November 4, 2023, you can embrace the spooky season with the "Children's Nightmare" event. Join in and get the chance to win cool prizes, including a best costume competition on October 28, 2023. Wear your best costume and you might even score a free cocktail. Special guest stars Inquisitive on October 13 and Anji on October 27 will make this Halloween celebration unforgettable.
W Super Club Basra, Jl. Basuki Rahmat No.25A - 31A, Embong Kaliasin, Kec. Genteng, Surabaya, Jawa Timur 60261
Phone: +62 (021) 50881670
Instagram
Chinese Ghost in Town
Goldvitel Hotel hosts a thematic Halloween party on Saturday, October 28, 2023, known as "Chinese Ghost in Town." The event promises a spooktacular experience, with a Halloween buffet, BBQ stall, haunted house, free cocktails and mocktails, magicians, hypnotics, and best costume awards. Guests are encouraged to wear costumes inspired by red ghosts or Chinese attire. To make the most of the evening, they also offer Halloween room packages at the hotel with attractive prices, giving you access to the Halloween party and more.
Skylounge 147 Goldvitel Hotel Surabaya, Jl. Basuki Rahmat No.147, Embong Kaliasin, Kec. Genteng, Surabaya, Jawa Timur 60271
Phone: +62 (031) 33363888
Instagram

Couple Scary Night Dinner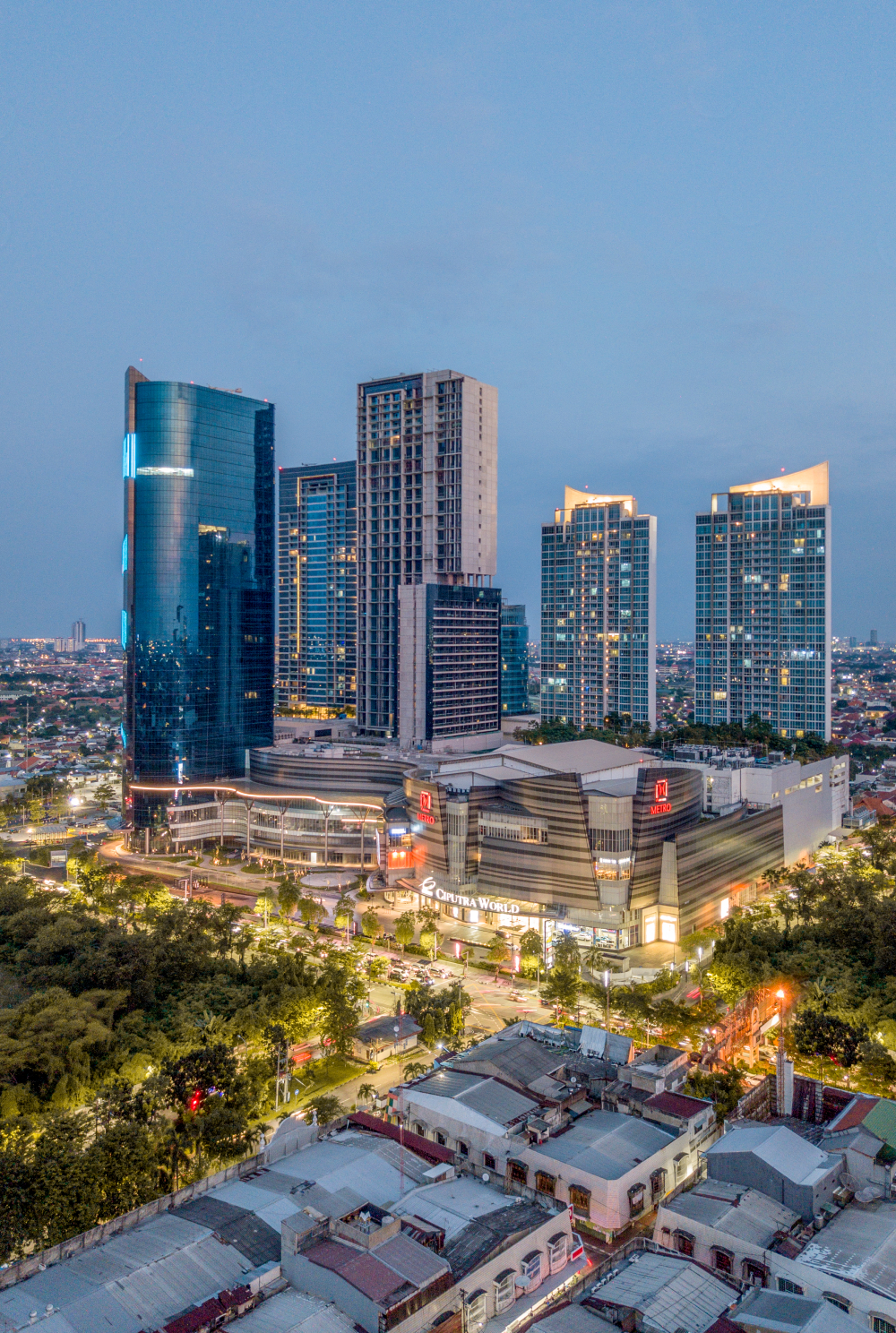 For those seeking a mix of spookiness and romance, head to Ciputra World Hotel for their Couple Scary Night Dinner. Only available in October 2023, it's a unique and spooky romantic dinner experience where couples can enjoy a memorable evening. And the best part? You have a chance to win a vacation in Bali! For just IDR 1,999,000 net per couple, which includes a glass of wine or a cocktail, you can savor a special Halloween night with your significant other.
Ciputra World Hotel, Surabaya Superblock, Jl. Mayjen Sungkono No.87-89, Gn. Sari, Kec. Dukuhpakis, Surabaya, Jawa Timur 60224
Phone: +62 (031) 51201000
Instagram

Halloween at Shangri-La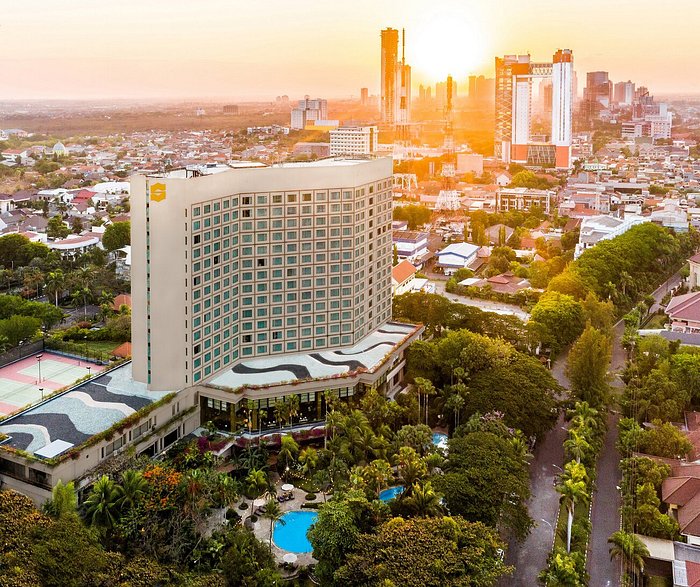 Shangri-La Hotel is ready to enchant you with various Halloween treats and goodies. From spooky cupcakes to delicious cookies, they offer a range of sweet and savory delights to indulge in during the Halloween season. If you're looking for a place to satisfy your Halloween cravings, Shangri-La is the place to be. Buy some delicious halloween treats for your beloved ones!
Shangri-La Hotel, Jl. Mayjen Sungkono No.120, Pakis, Kec. Sawahan, Surabaya, Jawa Timur 60256
Phone: +62 (031) 60038888
Instagram

Halloween Costume Challenge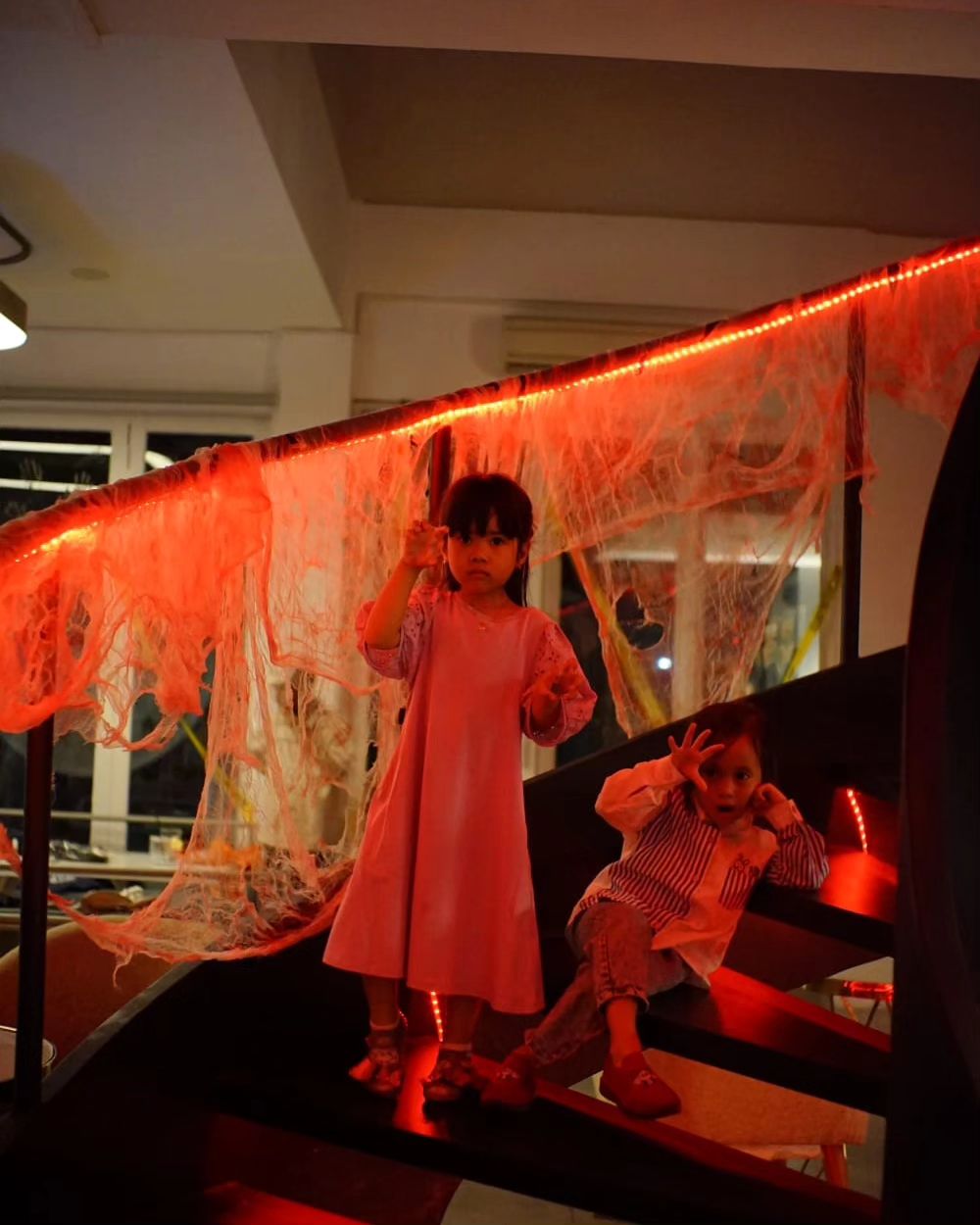 Andzero Cafe presents the Halloween Costume Challenge from October 13 to 29, 2023. Participants have the chance to win exciting prizes, including a Corkcicle and an impressive IDR 1 million for the best character costume. If you win, you can enjoy a free refill of drinks every day for a month. There are specific event rules to follow, so get creative and join in on the Halloween fun.
Andzero, Jl. Nginden Intan Raya No.39, Nginden Jangkungan, Kec. Sukolilo, Surabaya, Jawa Timur 60118
Phone: +62 815 1575 8888
Instagram

Haunted Carnival
Head over to Ciputra World Surabaya V Junction's 3rd floor from October 6 to 31, 2023, for a spine-tingling experience at the Haunted Carnival. This is the perfect place for a hauntingly good time, with a variety of thrilling games starting at just IDR 30,000. Don't miss the human claw game, where you can win great prizes. The carnival is adorned with Halloween vibes and decorations adding to the spooky atmosphere.
Jl. Mayjen Sungkono No.89, Gn. Sari, Kec. Dukuhpakis, Surabaya, Jawa Timur 60225
Phone: +62 (031) 51200088
Instagram

Terror-fic Costume Party - Halloween Night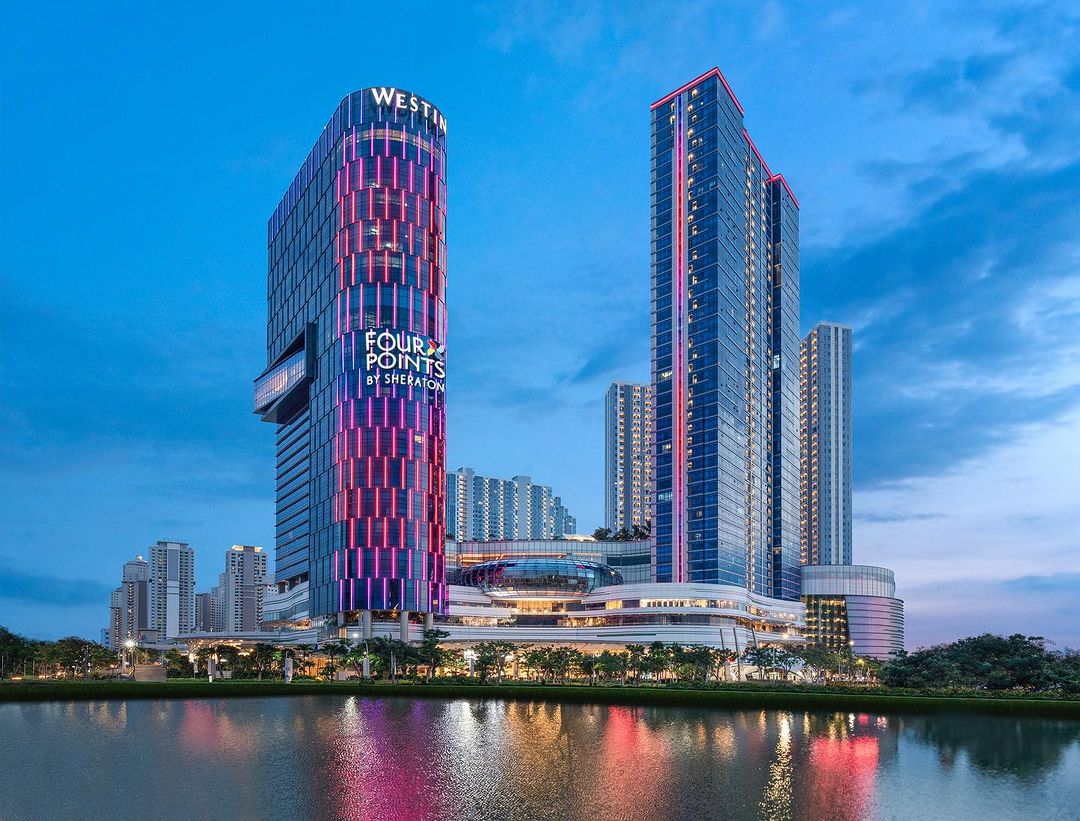 The Sky Lounge at Westin Hotel invites you to their Terror-fic Costume Party on Halloween night. This is your opportunity to showcase your most creative and terrifying costumes for a chance to win a special prize. Enjoy the thrilling atmosphere, sip on spine-chilling cocktails, and groove to hauntingly good music. It's the perfect place to make the most of your Halloween night and a chance to be crowned the best-dressed.
The Westin Surabaya
Pakuwon Mall Jalan, Jl. Raya Lontar No.2, Puncak Indah, Surabaya, East Java 60216
Phone: +62 (031) 29710000
Instagram