Jember can be an exciting destination for holidays. Jember is one of the regencies in East Java Province which is bordered by Bondowoso Regency and Probolinggo Regency. Nature tourism is still very dominating, but that doesn't mean Jember doesn't have other fun tours and activities.
Here are some tourist attractions you must visit when in Jember.
Pusat Penelitian Kopi and Kakao Indonesia
Pusat Penelitian Kopi dan Kakao Indonesia or The Indonesian Coffee and Cocoa Research Center is an agro-tourism attraction located in Nogosari Village, Rambipuji District, about 12 km to the south of Jember City. Established in 1911 and it is the only coffee and cocoa research institute in Indonesia. With a land area of 160 hectares surrounded by beautiful coffee and cocoa (chocolate) plantation areas, visitors can witness and learn about nurseries and hatcheries, the processing process, as well as directly enjoy the results of coffee and cocoa productions in hot/cold drinks, chocolate, candy, to ice cream. The results of these products can be used as signature souvenirs from Jember. There are also library facilities, halls, guest houses, tennis courts, mosques, and gazebos.
Enjoying Sunrise at Papuma Beach Jember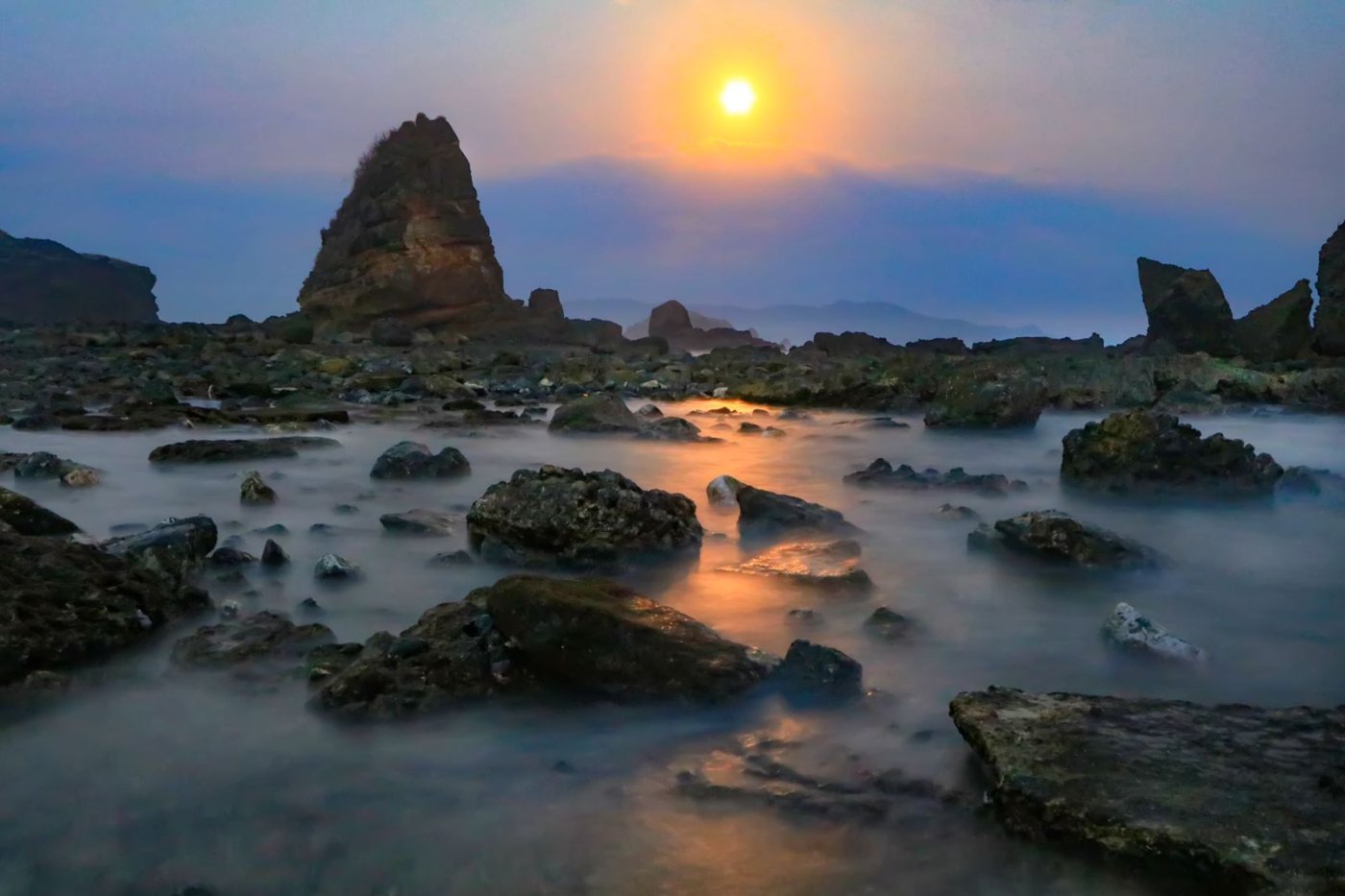 Jember is an area of East Java Province which is located at the eastern end. But unexpectedly, it is there that there is an amazing tourist paradise. One of them is Tanjung Papuma Beach which has a lot of uniqueness, namely its indented location and rocks and big waves. This uniqueness is what ultimately makes Tanjung Papuma Beach have many beautiful places that are suitable as photo spots.
The location is not far from the center of Jember Regency City, approximately 45 km. Precisely located in Lojejer Village, Wuluhan District, Jember Regency, East Java.
RM. Lestari, Legendary Place to Eat in Jember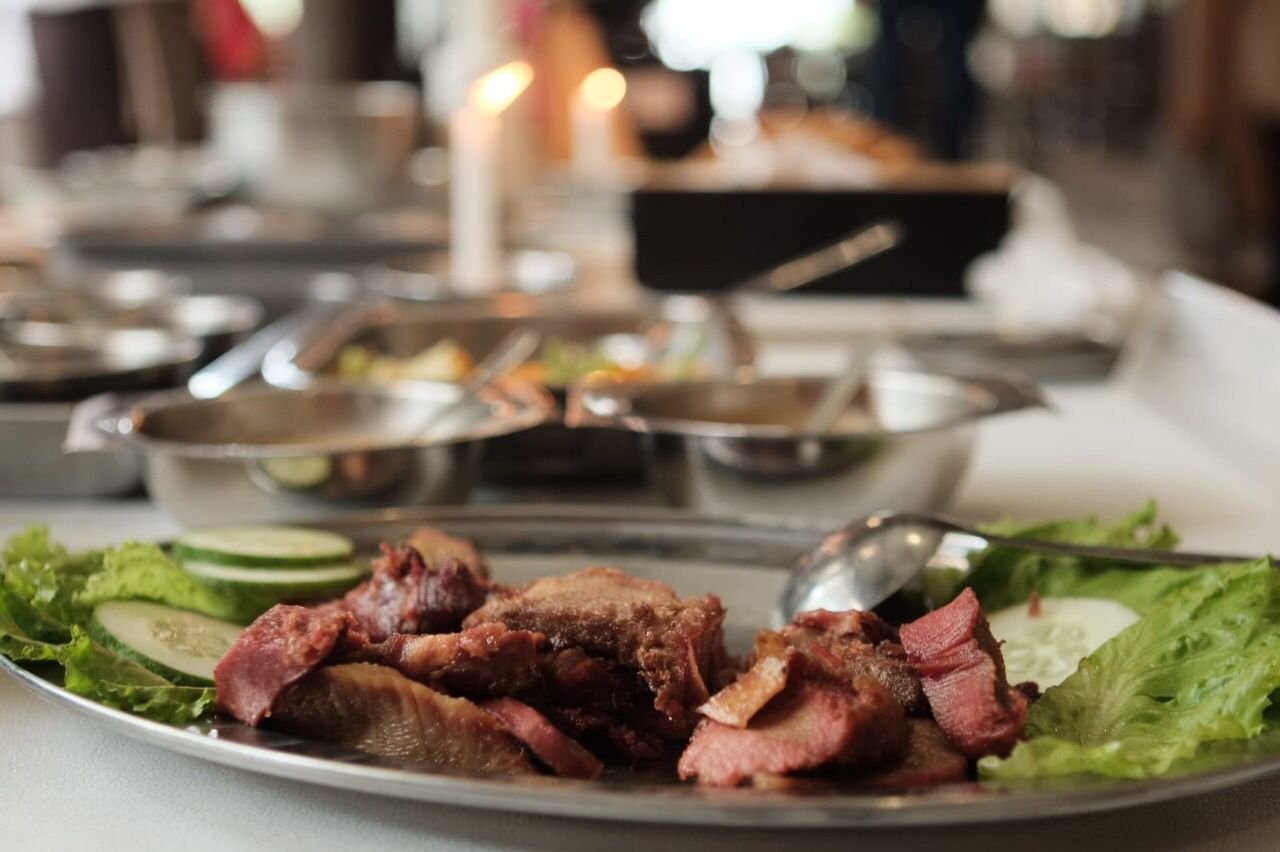 Each region always has its own unique culinary delights and legendary places to eat. Jember is no exception, which also has a number of exciting places to eat that you can visit. One of them is a legendary restaurant called Rumah Makan (RM) Lestari.
Established in 1982, RM. Lestari is managed by a married couple, Ir H. Nyoto Sunaryo and Hj. Siti Hatidjah. Both of them admit that they like to eat and do culinary journeys, and that is what ultimately prompted the two of them to open a restaurant.
Especially for the Beef Fried Tongue menu, RM. Lestari is the only place to eat in Jember that sells dishes based on beef tongue. This beef tongue preparation is made using a special family recipe that has been passed down for generations.
RM's popularity was also strengthened by President Jokowi's visit in Jember. At that time, President Jokowi came to RM. Lestari and ate several dishes such as Gurame Sambal Green Chili, Dawet Ice, to Bandeng Selimut where the milkfish is served without thorns. Of course, the arrival of the number one person in Indonesia is an added value for RM. sustainable.
RM. Lestari Located on Jl. RA Kartini No.14, Jember Regency, East Java, with a capacity of 200 people and operates every day between 09.00-22.00 WIB. Currently RM. Lestari has two outlets, one in Jember and one in Bondowoso.
Examining Tobacco at BIN Cigar, World Class Cigars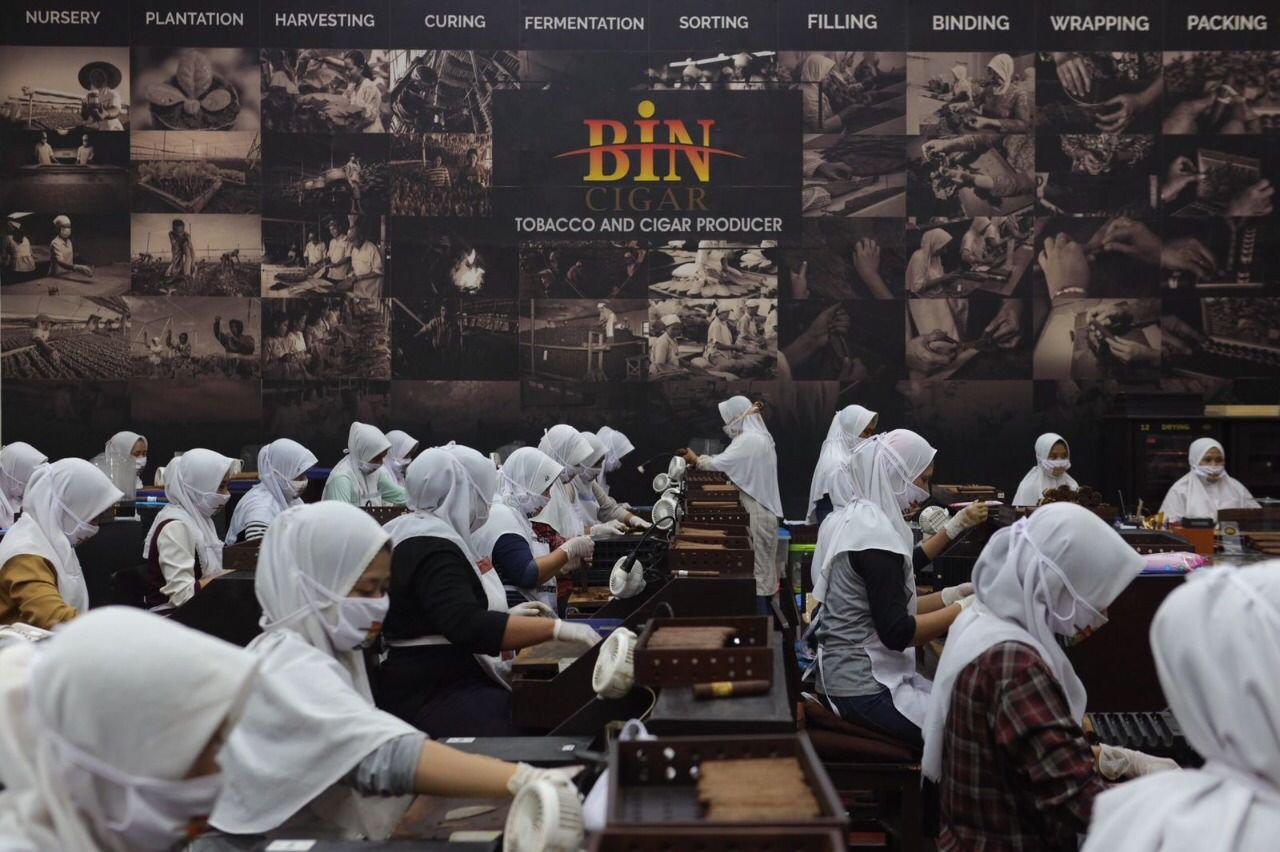 The fragrant smell of tobacco immediately wafted from the inside of the Boss Image Nusantara (BIN) Cigar factory, Jember. Briquettes from several stoves in every corner are able to provide warm temperatures. The temperature that is needed for each sheet of tobacco to be used for wrapping Cigar.
What's interesting is that the majority of BIN Cigar workers are women and have been passed down from generation to generation.
After leaving the wrapper factory, you can move on to visiting the BIN Cigar outlet which is not too far away. Again, we also find the fact that the majority of workers at this outlet are women. Some of them work layering tobacco, and packing cigars based on their category.
BIN Cigar currently has 24 trademarks and is exported to 15 countries. One more fact, is that BIN Cigar is a Cigar producer who is good at modifying flavors and imitating the taste of Cigar from Cuba.
For this reason, it is not surprising that BIN Cigar is an important player in the cigar industry, second only to Cuba in the world. Cigar connoisseurs, if they can't find the aroma and taste of Cohiba and Montecristo from Cuba, they will certainly look for it at BIN Cigar.
The smell of tobacco, it turns out, is directly proportional to the smell of business. In addition to controlling the international Cigar market from Indonesia. BIN Cigar also ranks second as the biggest tobacco player after Djarum. And the only Cigar manufacturer that works to order, and 100 percent handmade.
Museum Tembakau (Tobacco Museum)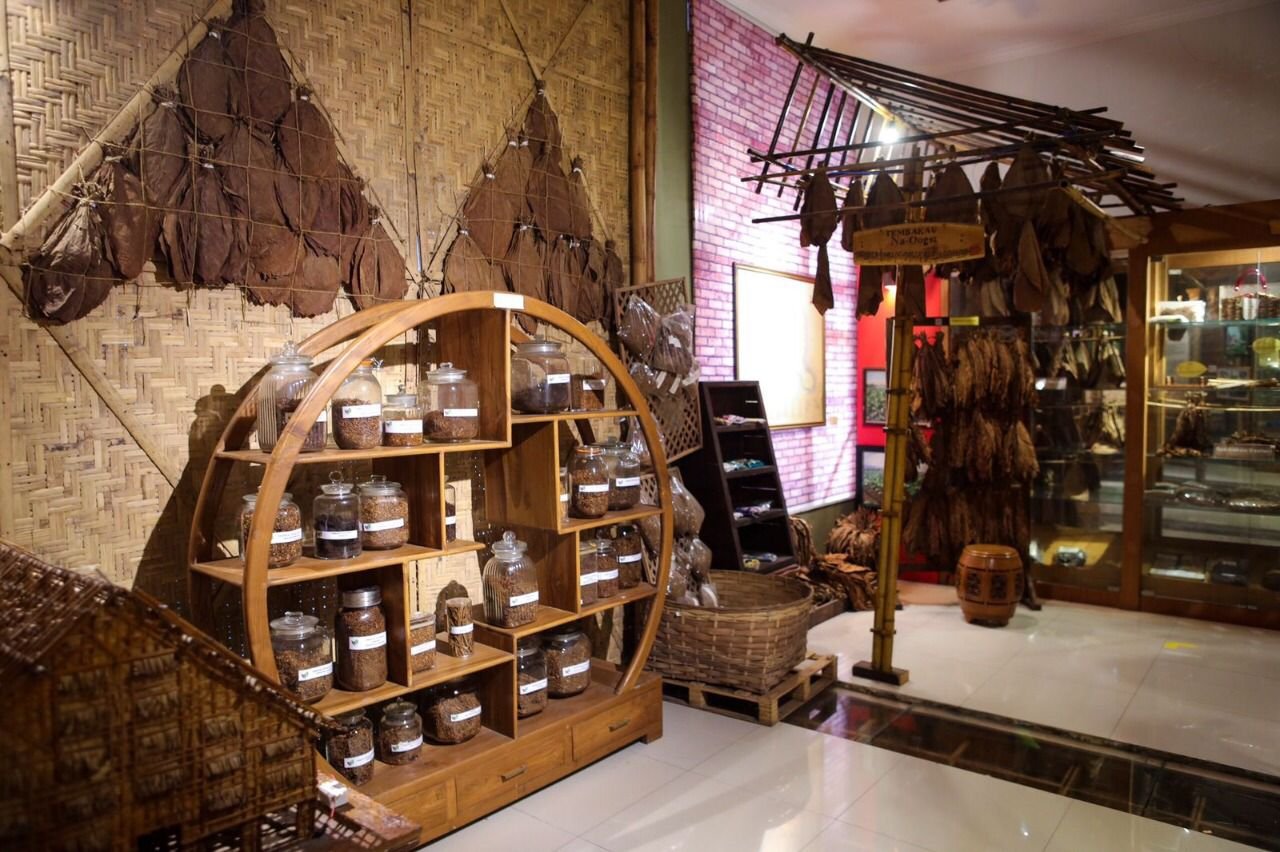 Building-wise, the Tobacco Museum is not very large. However, the blue leaf museum—the name for tobacco for the people of Jember—consists of two floors. On the first floor, visitors who come will be presented with a visual history of tobacco as an important commodity for the people of Jember.
Due to the large number of collections that want to be displayed on the first floor, this tobacco museum looks so crowded and piled up. However, literally, visitors get clear information about the history and process of tobacco in Jember.
Displays of tobacco leaves that hang on the walls and roof of the museum are beautifully arranged and are able to lure photographers to capture them. Two types of Besuki Na-Oogst tobacco and Kasturi tobacco which have been dried become the main magnets.
In every museum collection that is on display, there is no editorial display that tells about the objects beside it. It's just that, there is a barcode that can be directly scanned by every visitor who comes.
From here, you can learn that in fact, tobacco waste from these farmers can be processed into products that have economic value.
It can be used as pesticides, balm, briquettes, cloth smoke, rubber wood, some are coarse and fine. This museum explains that tobacco is not for cigarettes or cigars only. However, it can be used as essential oils, perfumes, pesticides, organic fertilizers, liquid smoke, briquettes, and others.
Mitratani 27
PT Mitratani Dua Tujuh is a national private company engaged in the frozen vegetable agro-industry with the main commodity being Japanese soybeans or edamame. But now it has developed so that it also produces okra, beans, sweet potato, and jusme (edamame juice).
Primadona, Jember Typical Snacks Starting from Proll Tape to Suwar Suwir
Jember Regency, one of the regencies in the East Java region, has extraordinary charm and wealth. Jember also has many unique and unique snacks to taste. Starting from Suwar Suwir to Proll Tape, both of which are made from the main ingredient of cassava tape.
These two typical Jember snacks can also be found in a gift shop called Primadona. Not only selling various souvenirs, Primadona also independently produces Suwar Suwir and Proll Tape. Primadona owned by Rendra Wirawan has been established since 1984 and produces a variety of typical Jember snacks based on cassava tape. His business has progressed and has succeeded in getting through the pandemic some time ago. And now Primadona is still producing Suwar Suwir and Proll Tape.
Suwar Suwir, which is produced by Primadona, uses white cassava as its main ingredient. The manufacturing process takes a long time because you have to keep stirring it while heating it over a fire. At first glance, the manufacturing process resembles making dodol. After stirring for about 4-5 hours, the dough is cooled and then cut or shredded into smaller sizes. From this process, the name Suwar Suwir became known, which continues to be popular today.
Primadona brand Suwar Suwir is offered with several different flavors. Starting from the flavors of chocolate, soursop, pineapple, durian, and milk. Of all the existing flavors, Suwar Suwir Chocolate is the best-selling and much-loved by Primadona's customers. Suwar Suwir itself has a sweet taste and has a shelf life of about 1 year. However, Rendra admits that he does not use preservatives in his products.
This Primadona-style Tape Proll is also offered in several different flavors. Namely Walnut Proll Tape, Raisin Cheese Tape Proll, Chocolate Cheese Proll Tape, and Original Proll Tape. This Proll Tape is packed with 2 different size options, large and small. The small size is offered at IDR 33,000, while the large size costs IDR 38,000 per box.
Comfy and Modern Stay at Hotel Dafam Fortuna Jember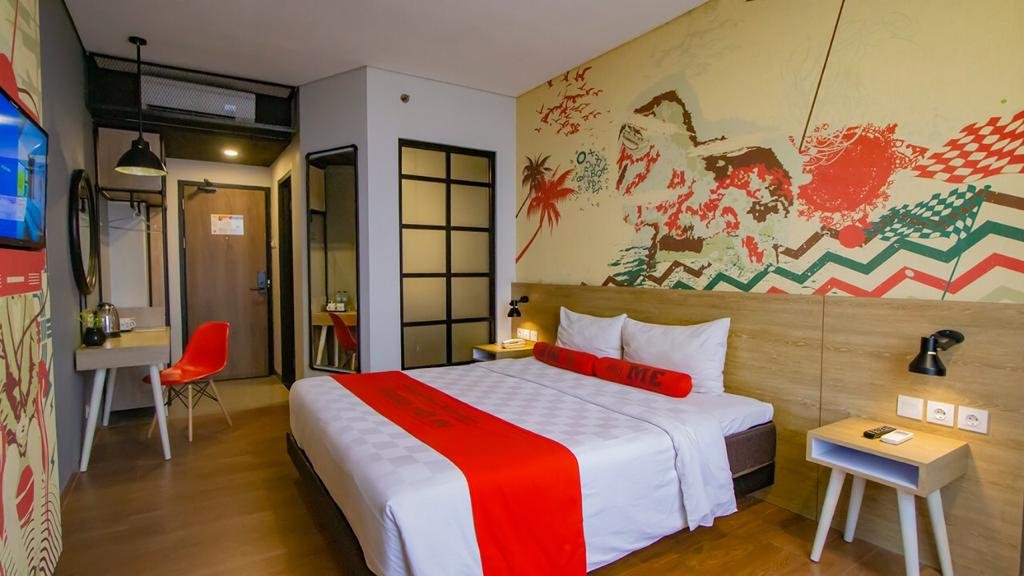 Talking about comfortable accommodation to stay, Hotel Dafam Fortuna Jember is the one. Located in the heart of the Jember urban area, Hotel Dafam Fortuna Jember exudes modern artistic value combined with a retro industrial theme. Only 20 minutes away drive from Notohadinegoro Airport and 10 minutes from Jember train station and it's in the business district area, Hotel Dafam Fortuna Jember features 121 rooms from Standard, Deluxe, Family and Executive rooms; several meeting rooms, an outdoor swimming pool and affordable atmosphere Ukafe bistro and lounge to enjoy. The design triggers people's curiosity and the inner creativity concept facilitates the artistic hospitality service.