As a dynamic city pulsating with vibrant energy, Surabaya presents avid golfers with an unmatched gem—a golf venue that stands head and shoulders above the rest. Whether you're a seasoned pro or a budding golfer, this divine haven offers a captivating blend of challenge and tranquility. Prepare to have your swings guided by the expertly crafted greens as you soak in the panoramic vistas. In this article, we have curated some of Surabaya city's finest golf venue; providing upscale facilities and comfort for newbie and experienced, casual to pro golfers alike. Swing into action, seize the moment, and unlock the secrets of Surabaya's best-kept golfing paradise!
Swing In Excellence: Best Golf Club / Range In Surabaya
Ahmad Yani Golf Society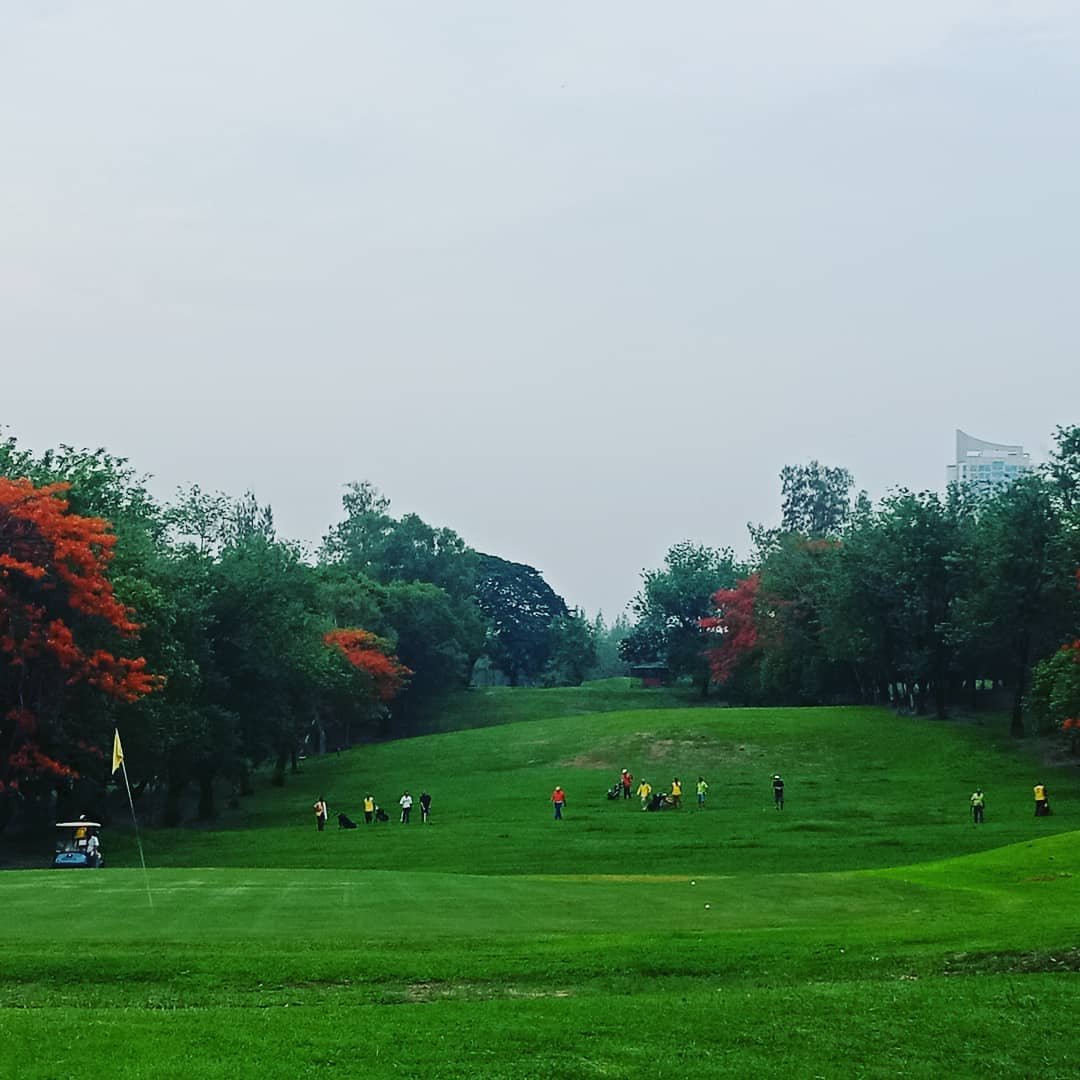 As one of Surabaya's oldest and most esteemed golf courses, Ahmad Yani Golf Society stands as a testament to the enduring legacy of golf in Surabaya. Established in 1989, this traditiocal golf course offers narrow fairways lined with majestic trees, harmoniously following the contours of the hilly landscape. Golfers who appreciate the traditional European/English design will find immense pleasure in playing here. Immerse yourself in the serenity of this picturesque course, where every swing is accompanied by breathtaking views and a sense of tranquility.
Jl. Golf 1 Surabaya, Gn. Sari, Kec. Dukuhpakis, Surabaya, Jawa Timur 60224
Phone: +62 31 567 7213
Instagram
Bukit Darmo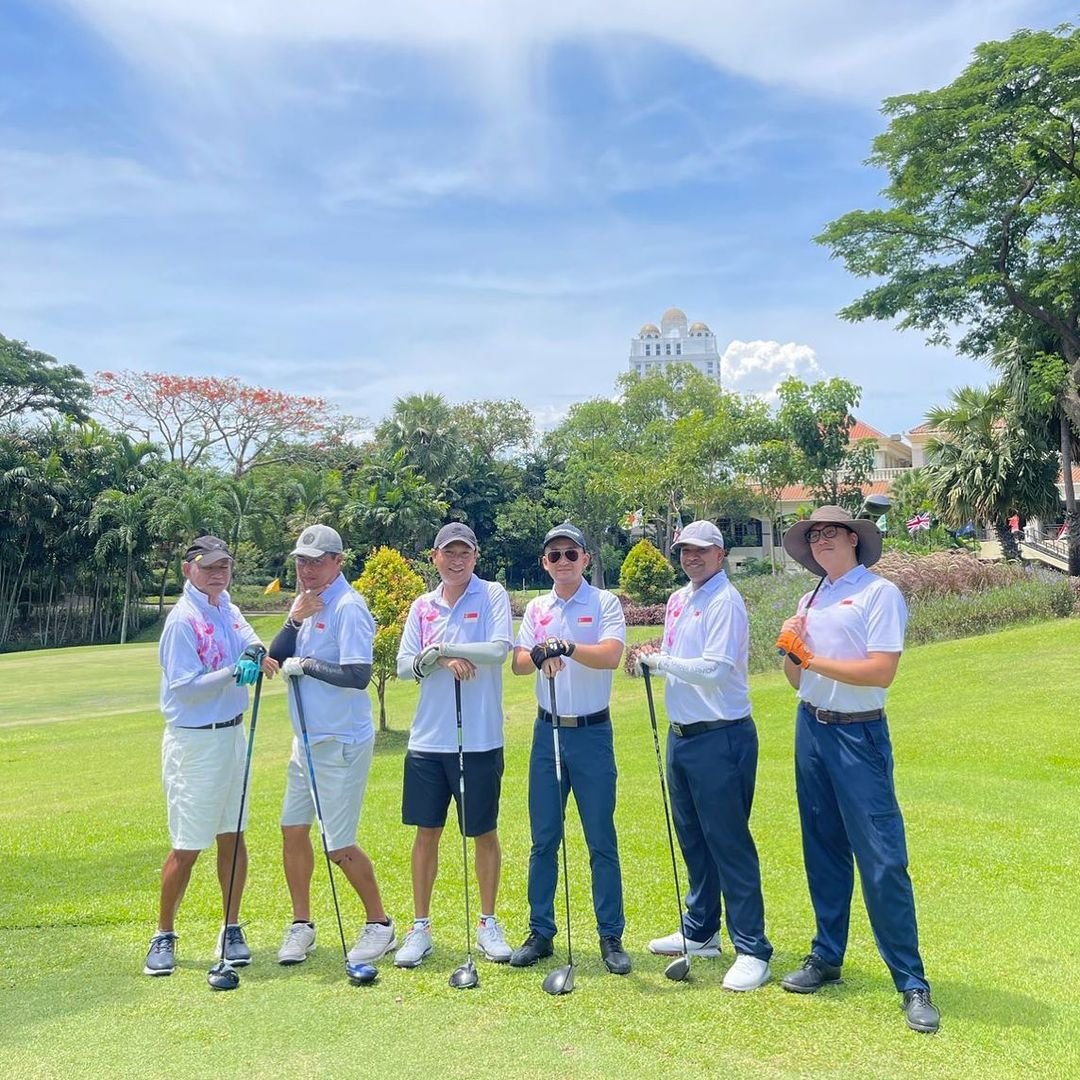 With its strategic design and top-notch facilities, Bukit Darmo Golf attracts both professional golfers and enthusiasts looking for a memorable round of golf. Situated on the slopes of Bukit Darmo, this prestigious golf destination offers a picturesque setting and an exceptional playing experience. The course features well-manicured fairways, challenging greens, and breathtaking views of the surrounding landscape. The club also offers amenities such as a clubhouse, driving range, and professional coaching services to enhance the overall golfing experience.
Blok G No.2, Jl. Bukit Darmo Golf, Pradahkalikendal, Kec. Dukuhpakis, Surabaya, Jawa Timur 
Phone: +62 31 731 5555
Instagram
Ciputra Golf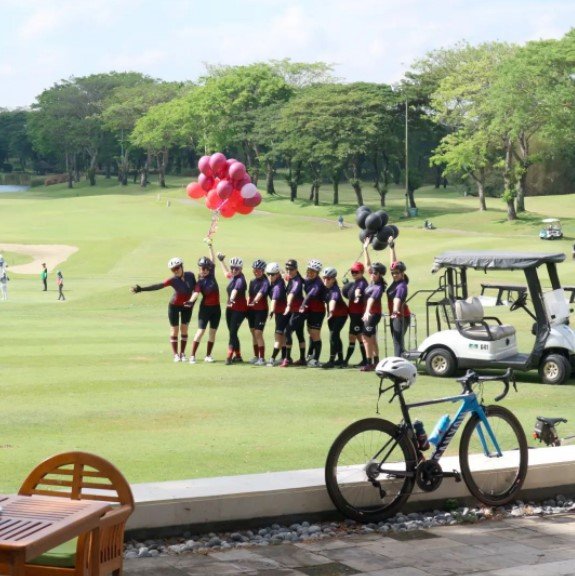 Spanning a vast 125 hectares of meticulously crafted fairways and greens, this golfer's paradise is not just any ordinary course – it's a masterpiece designed to host regional and international tournaments. Picture yourself teeing off on the challenging 27-hole layout, stretching an impressive 9,145 meters. With its strategic design and incredible length, Ciputra Golf demands nothing less than excellence from every player, whether you're a seasoned pro or an enthusiastic amateur. Each corner of this lush landscape has been thoughtfully curated to inspire strategic thinking and maximum enjoyment. And guess what? You get to set your own standards, thanks to the multiple tee box options available on every hole. 
Jl. Citra Raya Utama, Lakarsantri, Kec. Lakarsantri, Surabaya, Jawa Timur 60219
Phone: +62 31 3301 2555
Website
Instagram
Graha Famili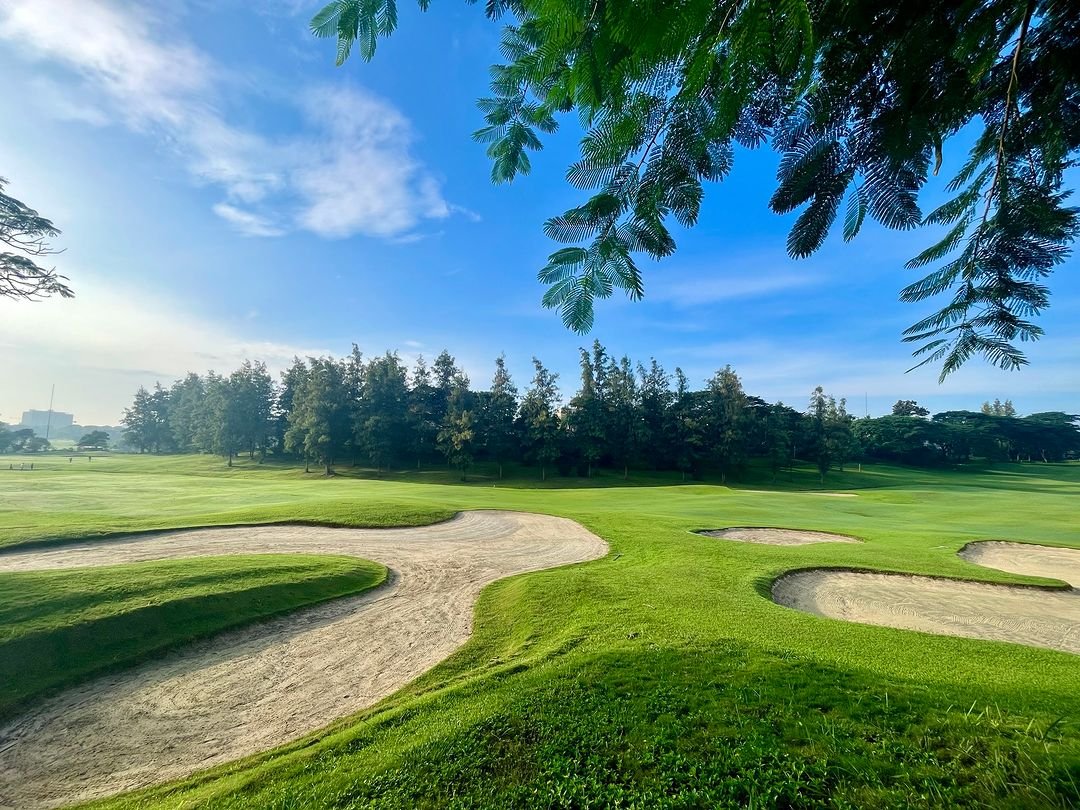 Crafted by the prestigious PT Intiland Development Tbk, known for their unwavering dedication to excellence, Graha Famili Golf seamlessly blends opulent living with awe-inspiring golf vistas. Nestled within the enchanting Graha Famili residential area, prepare to be captivated by an array of Graha Famili Golf's exceptional amenities meticulously designed to cater to your every whim. Immerse yourself in the allure of the 18-hole golf course, perfect your swing at the state-of-the-art driving range, unwind in the indulgent spa, take a refreshing dip in the pool, and find tranquility in the dedicated spaces for yoga and aerobics. 
Jl. Raya Golf Graha Famili, Pradahkalikendal, Kec. Dukuhpakis, Surabaya, Jawa Timur 60225
Phone: +62 31 731 5500
Website
Instagram
Pakuwon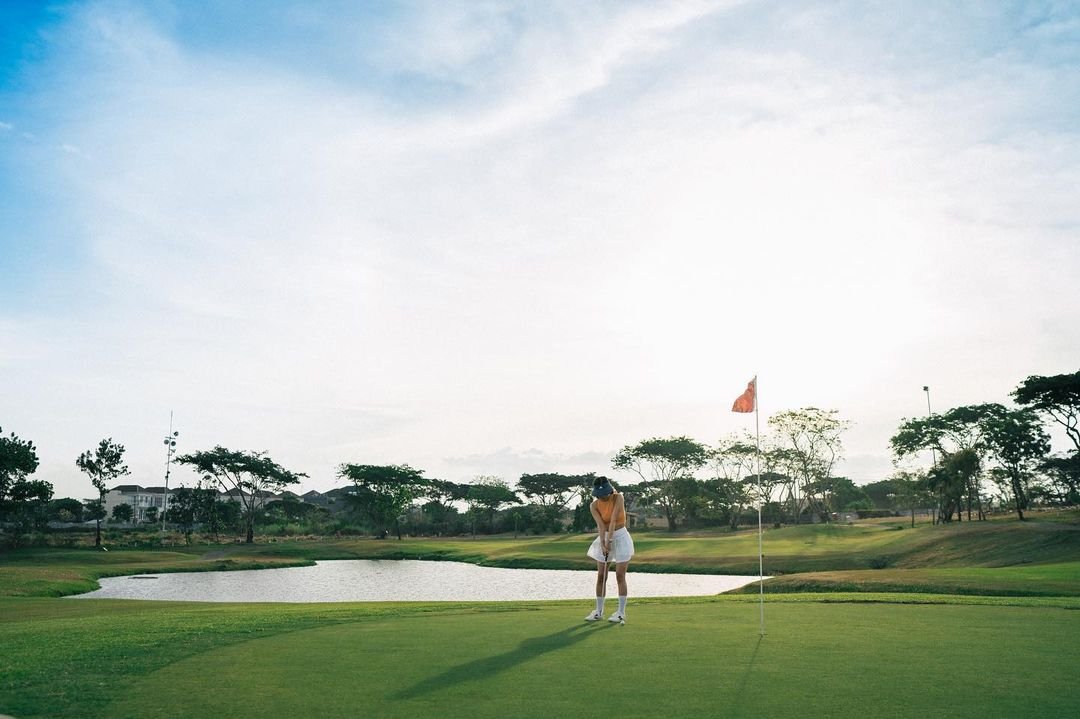 Inspired by the enchanting concept of an "African Lost City," Pakuwon Golf & Family Club was meticulously designed to revive the picturesque memories of Africa. As you enter the clubhouse, be mesmerized by the vividly painted ceilings depicting the lush jungles and wildlife of Africa, transporting you back in time to the lost city. he highlight of the club is the Thomson & Wolfrige-designed 18-hole golf course, renowned as one of the most popular golfing destinations in Surabaya, offering the unique experience of night golf. Meanwhile, the family clubhouse offers an array of top-notch amenities, including a state-of-the-art fitness center, tennis courts, a versatile multi-function room, an international café, and a chapel to hold a grand and elegant wedding celebration. 
Jl. Pakuwon Indah Lontar Barat, Lidah Wetan, Kec. Lakarsantri, Surabaya, Jawa Timur 60213
Phone: +62 31 739 0999
Website
Instagram
Taman Dayu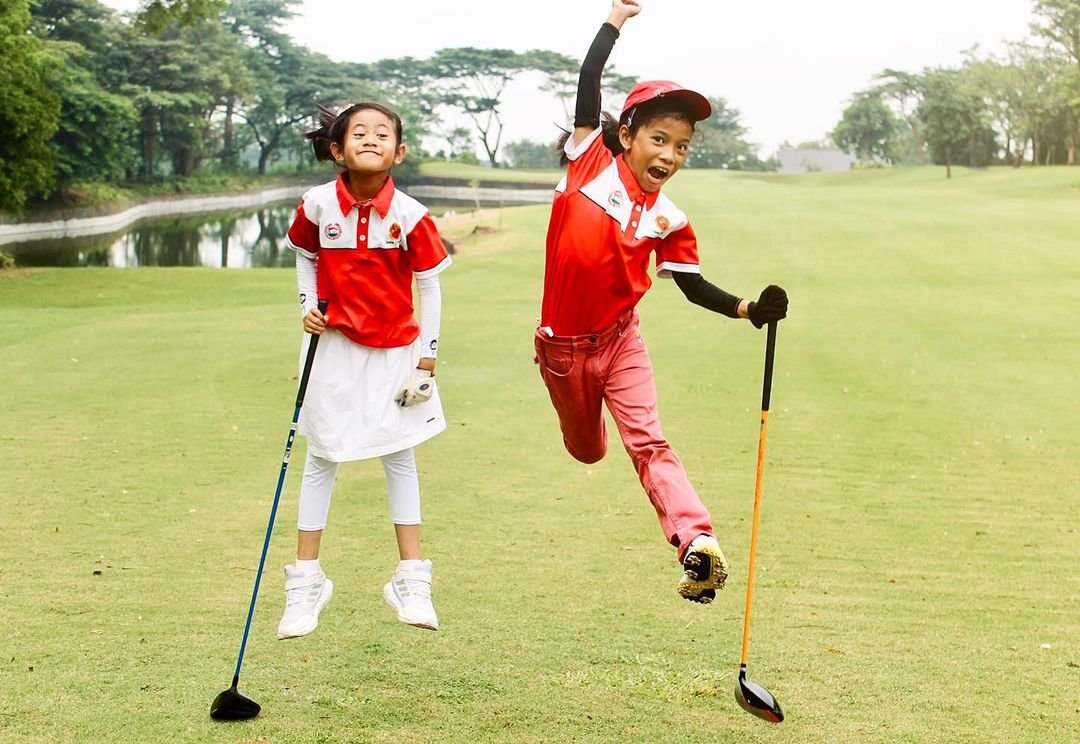 Since its inception in 1995, Taman Dayu Golf and Country Club has been the epitome of excellence, catering to the highest expectations of individuals, business professionals, and international visitors in Surabaya. Designed and supervised by the legendary Jack Nicklaus, the 18-hole championship golf course at The Taman Dayu Club is a masterpiece. Spanning 6,514 meters with a par of 72, the course showcases Nicklaus's unparalleled expertise as both a player and a world-class Golf Course Architect. The layout harmoniously integrates with the undulating hillside landscape, accentuated by deep valleys and picturesque volcanic mountain vistas. 
Jl. Raya Surabaya - Malang No.KM. 48, Bulukandang, Kec. Prigen, Pasuruan, Jawa Timur 67156
Phone: +62 343 674 1234
Website
Instagram