Malang has long been one of the favorite destination cities in East Java. This city has several attractions such as the cool weather and the city which is quite historic. Look no further, check out our guide to get inspiration on all the best in Malang.
Rekomendasi Kegiatan Liburan di Malang Jawa Timur
1. 

Getting around using a Jeep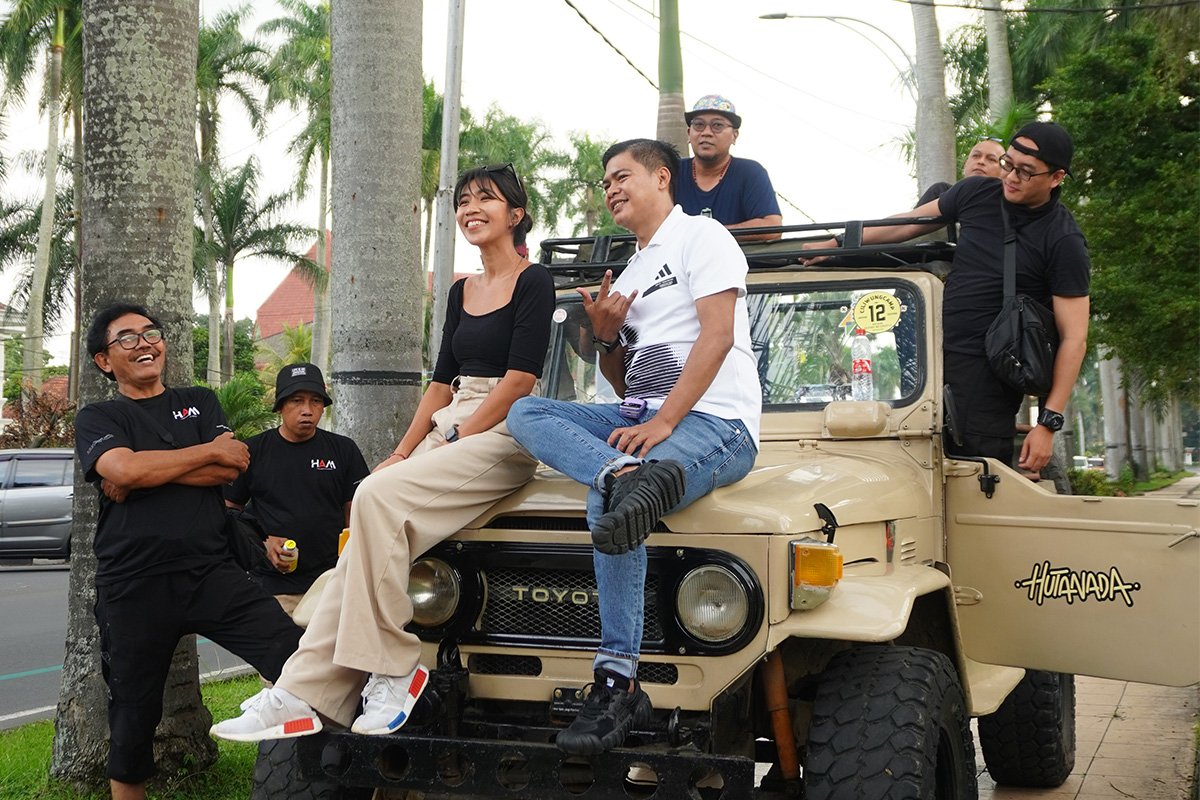 If it's your first time visiting Malang, this is probably the most appropriate way to get around the city. You will ride a jeep with an open roof, then visit various tourist spots such as Idjen Boulevard, Alun Alun Malang, to places that have rich in history such as Toke Oen and Kampoeng Heritage Kajoetang. Tour operators like Trip Ciliwung Camp will be helpful, they have the advantage of friendly service and very proper documentation.
2. Exploring Kampoeng Heritage Kajoetangan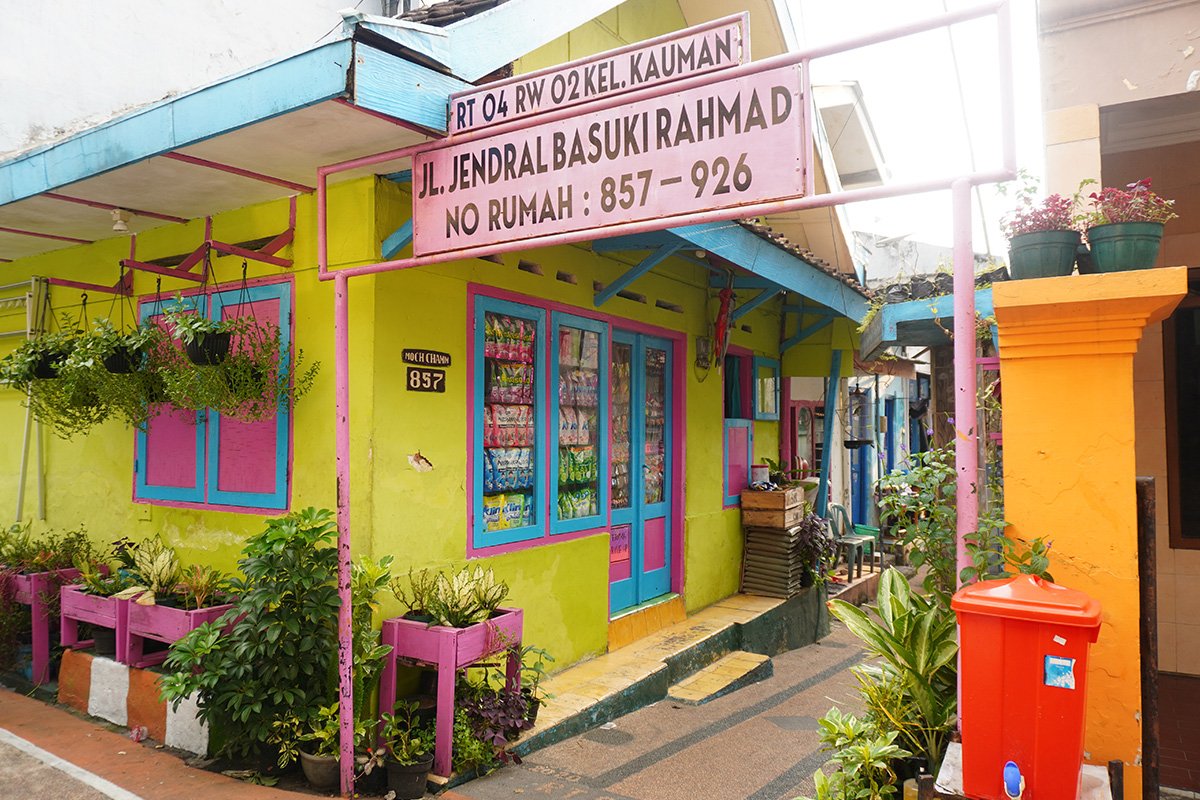 This historical village has existed since the 13th century. Here you will be invited to get to know the history of Kampung Kajoetangan while seeing various historic houses in this village. Some of the historic houses here include the Abas Akup Gallery, Jacoeb's House which has been around since the 1920s, and many more. In each house, there is an information plate so you can read the history of each house. Another interesting thing about this village is that its people are very diverse.
Location Click Here
3. 

Chasing the sunrise on Mount Bromo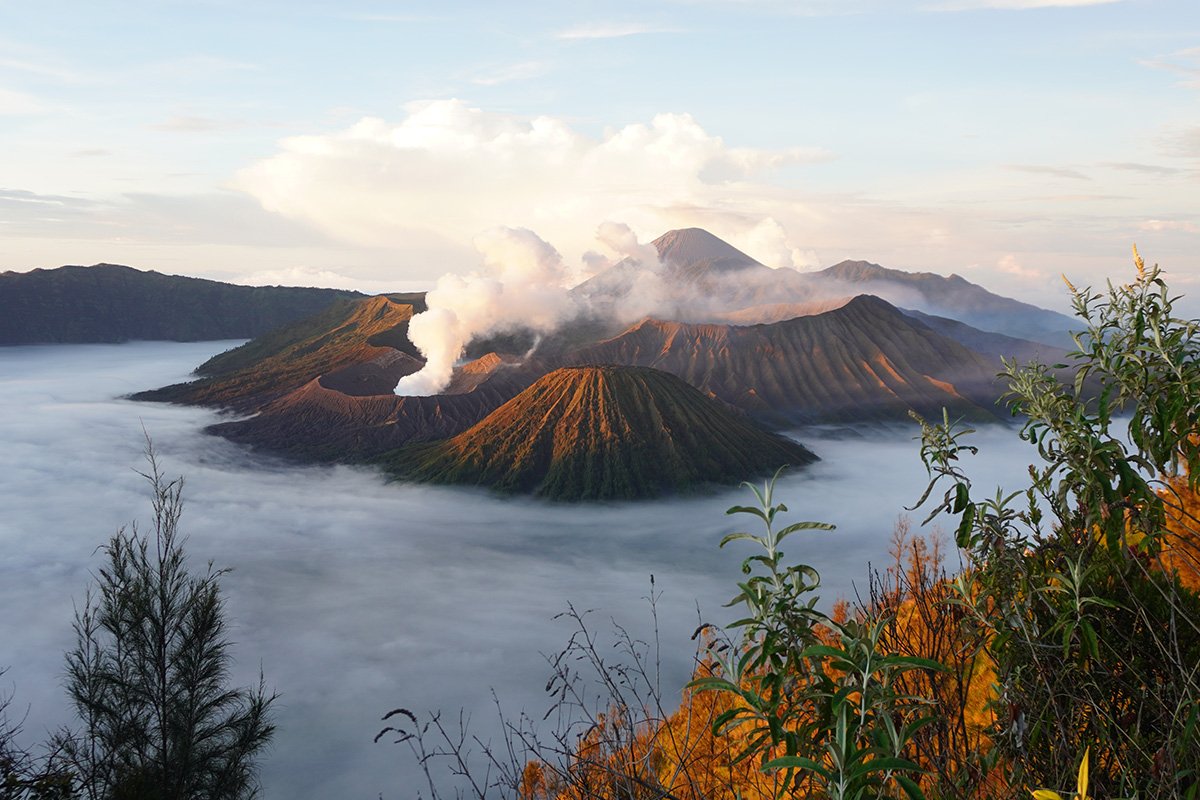 This is probably the most mandatory thing to do if you are visiting Malang for the first time, at least once in your life you have to do this. Even though the effort is quite heavy, seeing the sunrise here will be an unforgettable memory. To enjoy the moment, you have to leave in the middle of the night to the destination to secure your best spot, then the convoy can rent hardtop jeeps to climb to the top. Make sure you arrive at around 4 am at the viewpoint and don't forget to wear warm clothes. In order to make your trip easier, it's better to hire a trusted tour operator.
Location Click Here
Recomendation Tour Operator Click Here
4. 

Exploring Bromo Tengger Semeru National Park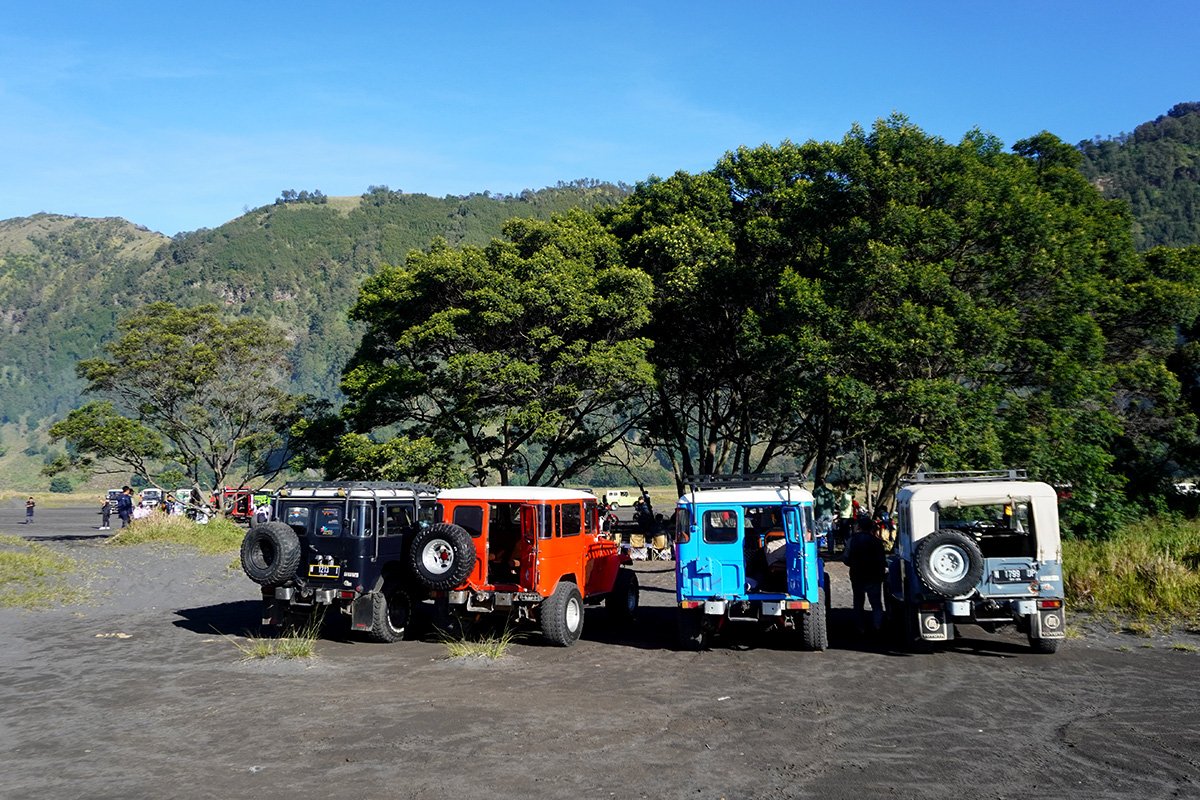 After seeing the sunrise, it's time to explore this national park area. In Bromo Tengger Semeru there are many spots that you can explore. First, try to relax and enjoy a BBQ (depending on the tour operator) around Widodaren Hill. Second, seeing Bromo Crater, you can ride a horse to the climbing point, then continue walking up the stairs. Third, try to take pictures at the "Teletubbies hill". 
5. 

Unwinding in Batu Malang area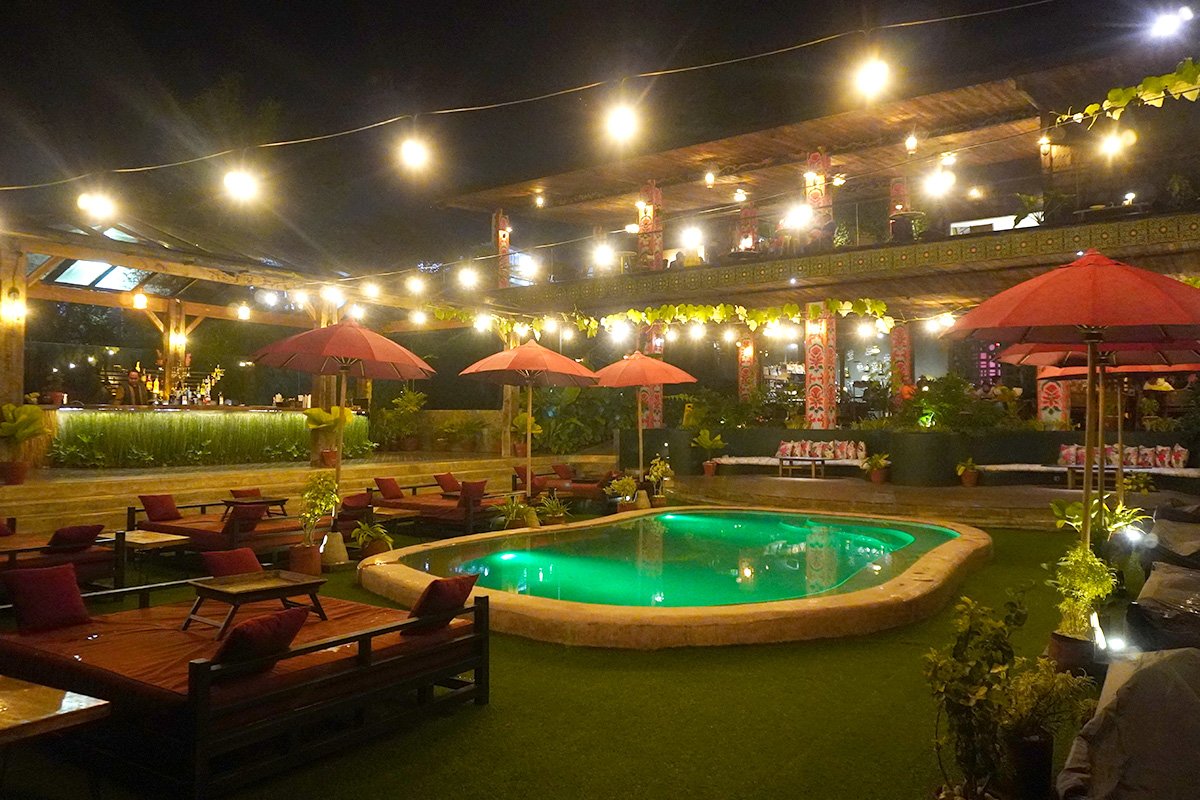 After getting tired of exploring Bromo. It doesn't feel right if you go to Malang but don't visit Batu. The area which is higher than Malang makes Batu has a cooler climate. It is suitable for relaxing. Recently, more and more aesthetic cafes have sprung up in this area. Hill House is one of the cafes worth visiting. The tropical-style cafe restaurant offers a wide variety of food and drink menu. At night the atmosphere here is really cozy. You can also see the city lights from here.
Hill House Location Click Here
6. 

Staying at Atria Hotel Malang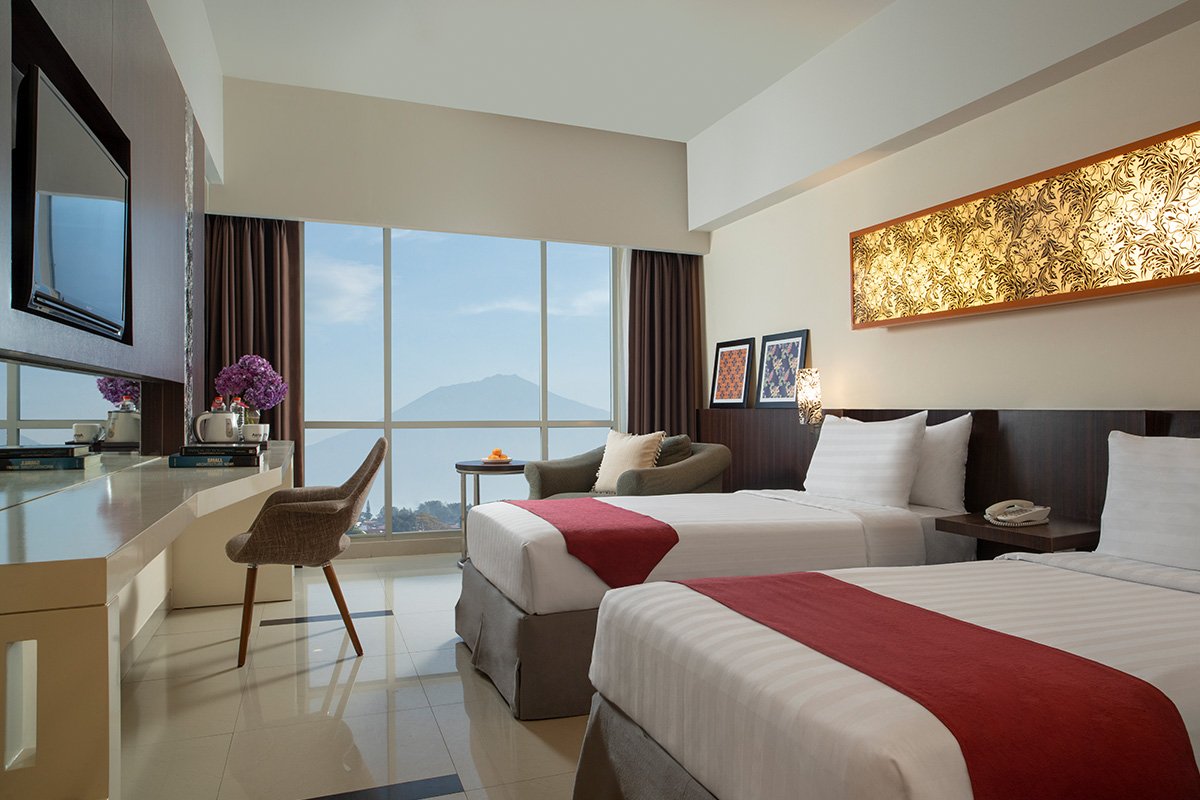 Of course, one day is not enough to explore Malang. For this reason, it's better if you stay in a hotel that is comfortable, has complete facilities, and has a strategic position, Atria Hotel Malang can offer all of that. Atria Hotel Malang has various facilities ranging from restaurants, a swimming pool, a gym, a spa, meeting rooms, and a ballroom, to boutiques for those of you who want to shop for batik and other clothing. From Atria Hotel Malang you can also easily reach various tourist attractions such as the Mount Bromo National Park, the Transport Museum, East Java Park, to the Batu Night Spectacular.
Atria Hotel Malang
Jl. Letjend S. Parman No.87 - 89, Bandung
P: (0341) 409999
Instagram
Website