A city known for its vibrant energy and rich history, Surabaya is also home to some truly unique and aesthetic hotels. From the homey feel to the artsy vibe hotels, there's a special place for every traveler. We have the ideal location for you, whether you're looking for luxury or a calm atmosphere. See our top recommendations for Surabaya's aesthetic hotels.
Surabaya's Top Aesthetic Hotels for a Memorable Stay
Vasa Hotel Surabaya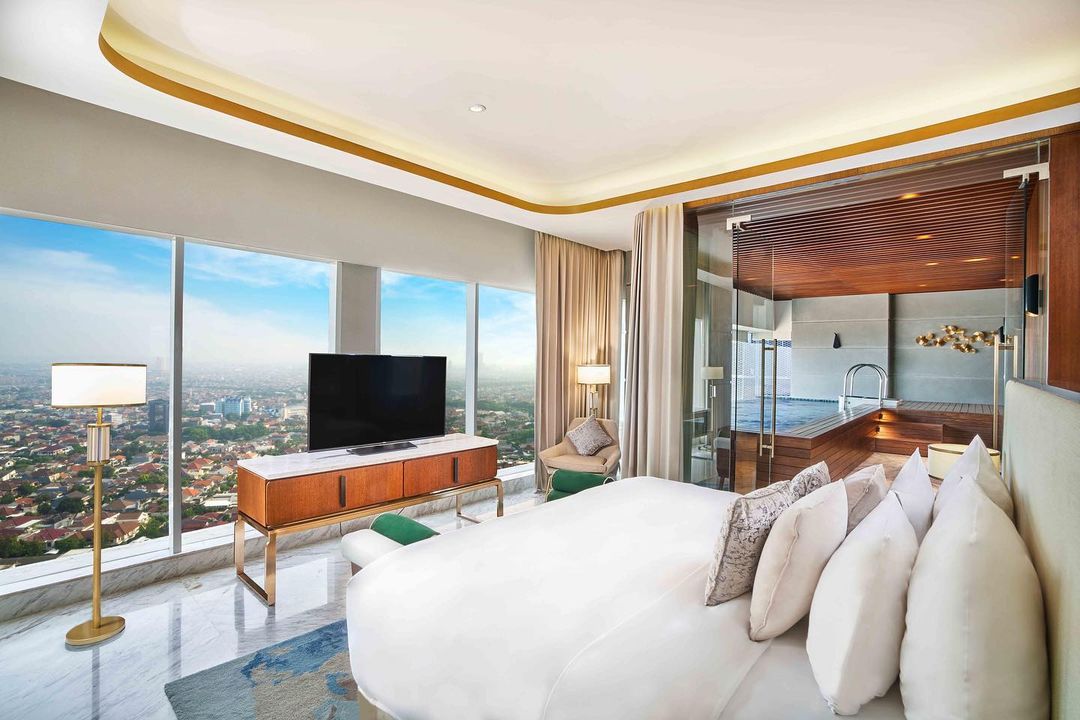 Vasa Hotel, where travel and pleasure come together. This hotel offers a blend of contemporary design and best service. You'll sense the elegance as soon as you walk into the stunning lobby with its eye-catching chandeliers. Vasa's rooms, suites, and apartments have something to offer everyone, whether you're traveling from overseas or from close by. It's also super close to business areas, shopping spots, and great food places. With 5-star services and a comfortable setting, they ensure every stay is special. Experience true comfort and class here!
Jl. Mayjen HR. Muhammad No.31, Putat Gede, Kec. Sukomanunggal, Surabaya, Jawa Timur 60189
Phone: +62 (031) 7301888
Instagram
PanaHouse Surabaya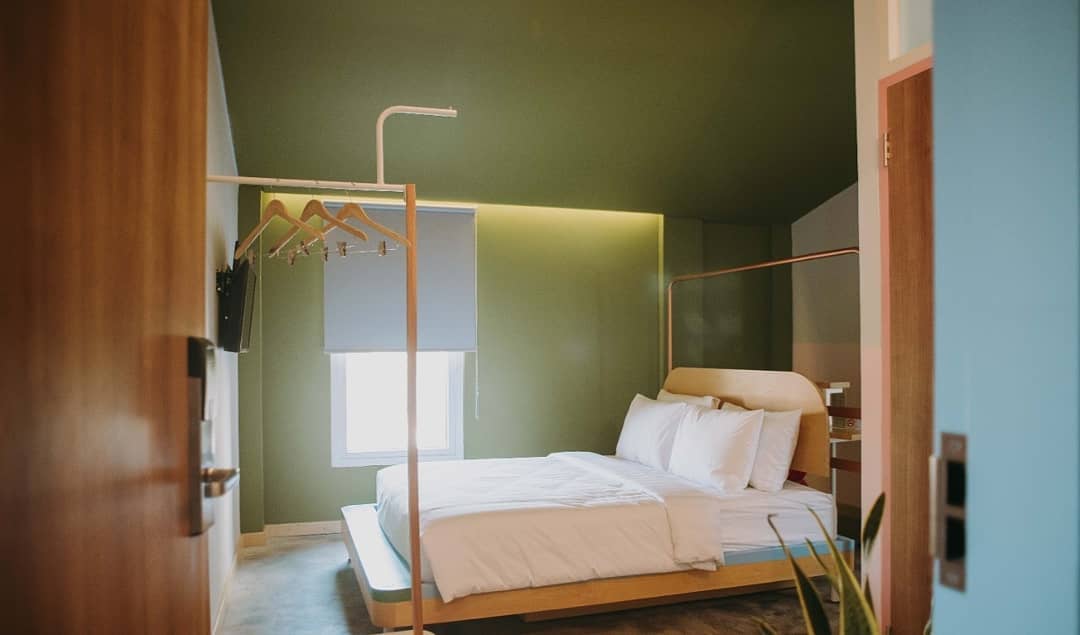 Looking for a cozy stay in South Surabaya? Check out PanaHouse, a boutique guest house close to everything - mosques, malls, hospitals, and transport links like the airport and train station. They offer rooms of all sizes, from small and cozy to spacious ones with personal balconies. The place is designed with warm wood touches, making it feel just like home. PanaHouse is the perfect place to unwind thanks to its welcoming staff and cozy ambience. It has the atmosphere of a second home. See for yourself when you visit!
Jl. Gayung Kebonsari No.61 - 65, Ketintang, Kec. Gayungan, Surabaya, Jawa Timur 60231
Phone: +62 (031) 82519000
Instagram
YELLO Hotel Jemursari Surabaya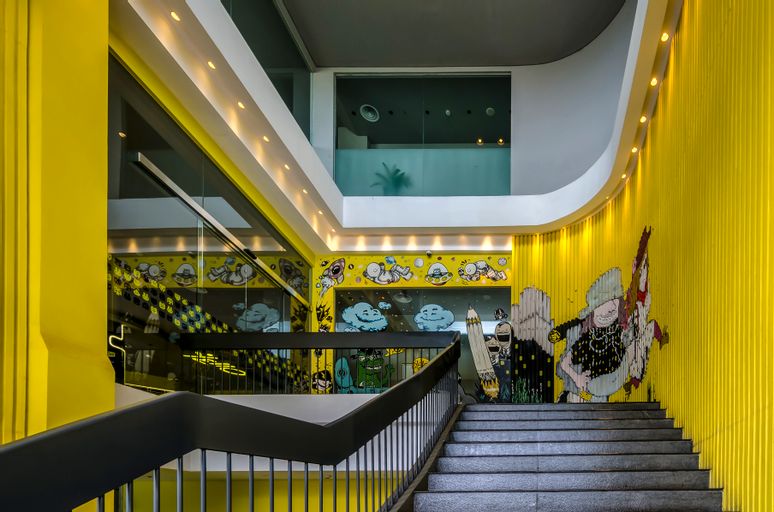 Yello Hotel is a unique spot just a short drive from the city center. With its cool murals and modern design, it's not your typical hotel. It's artsy and fun but also offers spacious rooms at great prices. You'll find it clean, comfortable, and packed with amenities. Additionally, the airport and shopping centers are both very close by. Yello Hotel is the ideal location if you're seeking a destination that blends style, comfort, and top-notch service.
Jl. Raya Jemursari No.176, Kendangsari, Kec. Tenggilis Mejoyo, Surabaya, Jawa Timur 60292
Phone: +62 (031) 8431999
Instagram
Ciputra World Hotel Surabaya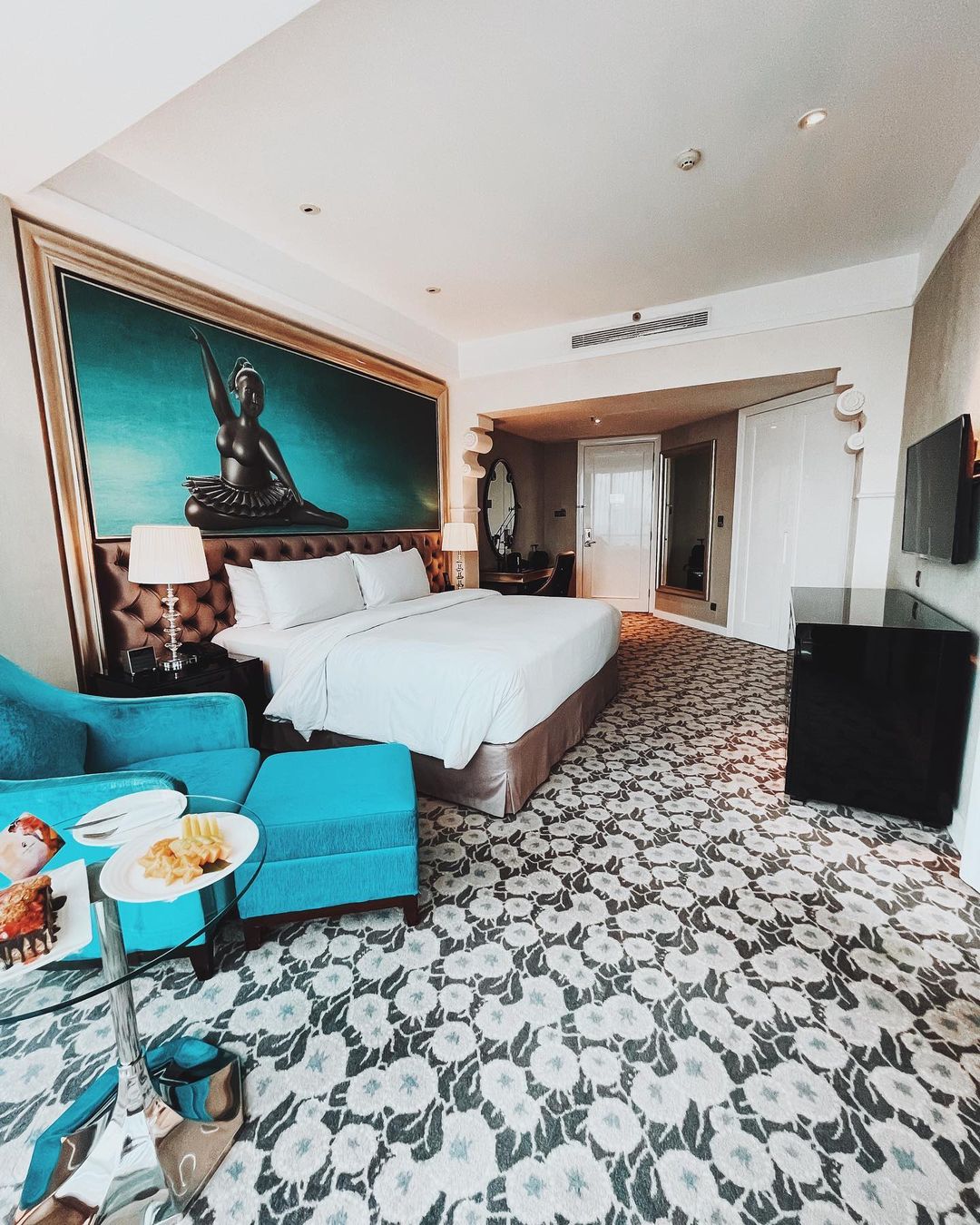 Located in West Surabaya, Ciputra World Hotel is the perfect spot for both work and relaxation. Directly linked to the Ciputra World Superblock, it's in a prime location for all your needs. This Five Star hotel can accommodate your needs whether you're traveling on business or for leisure. You're in for a treat with its chic and comfy surroundings, great service, and top-notch facilities. It's more than just a hotel; it's a meeting place of convenience and luxury. Experience a stay that feels just right.
Jl. Mayjend Sungkono no. 89, Surabaya 60224 Indonesia
Phone: +62 (031) 51201000
Instagram
ARTOTEL TS Suites Surabaya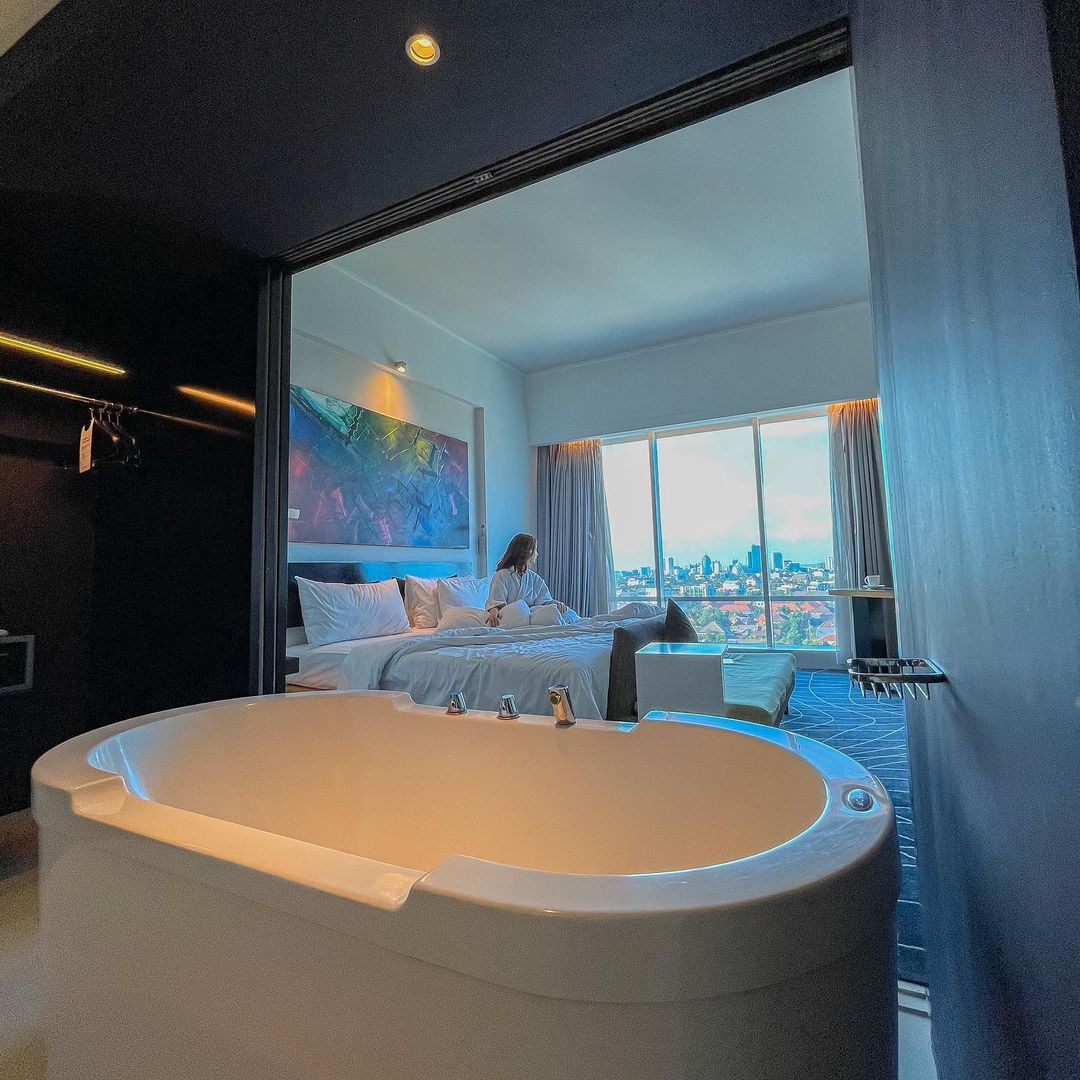 Stay where art and comfort come together at ARTOTEL TS Suites. This unique hotel is filled with beautiful artwork from local artists, giving guests a special visual experience. Expect top-notch service that meets international standards. The rooms? Modern, roomy, and designed with a touch of sophistication. Plus, it's directly connected to Surabaya Town Square Mall and close to essential places like the train station and hospital. With great service and a prime location, ARTOTEL TS Suites offers a stylish and convenient stay in Surabaya. Come see art in a whole new light!
Jl. Hayam Wuruk No.6, Sawunggaling, Kec. Wonokromo, Surabaya, Jawa Timur 60242
Phone: +62 (031) 5631222
Instagram

Bumi Surabaya City Resort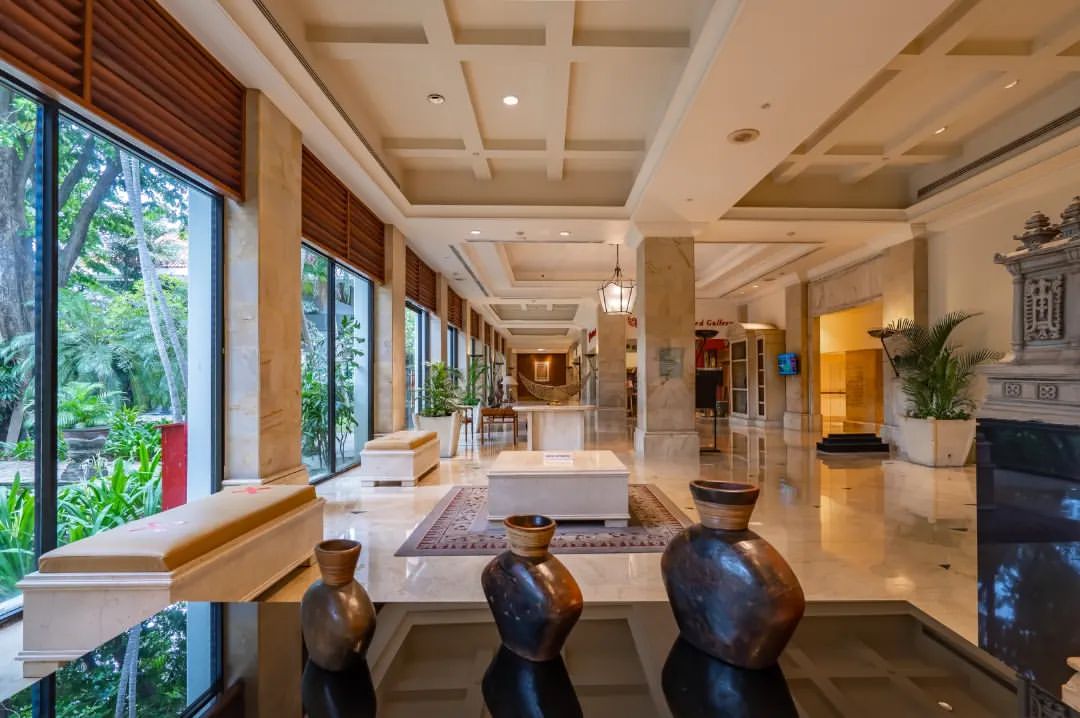 Looking for a peaceful spot in the city? Bumi Surabaya City Resort is your answer. Located in the heart of Surabaya, it's close to shopping, offices, and famous spots. But what sets it apart is its beautiful garden setting. A blend of local art, nature, and traditional vibes can be found here. This hotel provides a comfortable stay whether you're visiting for business or pleasure. Whether you're in town for work or play, this resort offers a cozy, elegant stay. It's like finding a quiet garden right in the heart of a busy city. Experience the best of both worlds!
Jl. Jenderal Basuki Rachmat No.106-128, Embong Kaliasin, Kec. Genteng, Surabaya, Jawa Timur 60271
Phone: +62 (031) 5311234
Instagram