Picture yourself waking up to panoramic views of majestic mountains, verdant greenery as far as the eye can see, and the gentle melody of a nearby river. In this article, we have compiled some of the finest glamping destinations around East Java, where unique accommodations and impeccable facilities await your arrival. From the fusion of tradition and modernity to a futuristic haven amidst picturesque surroundings, these destinations offer an escape from the ordinary, a chance to indulge in the extraordinary. 
Best Glamping Destination in East Java
Bobacabin Padusan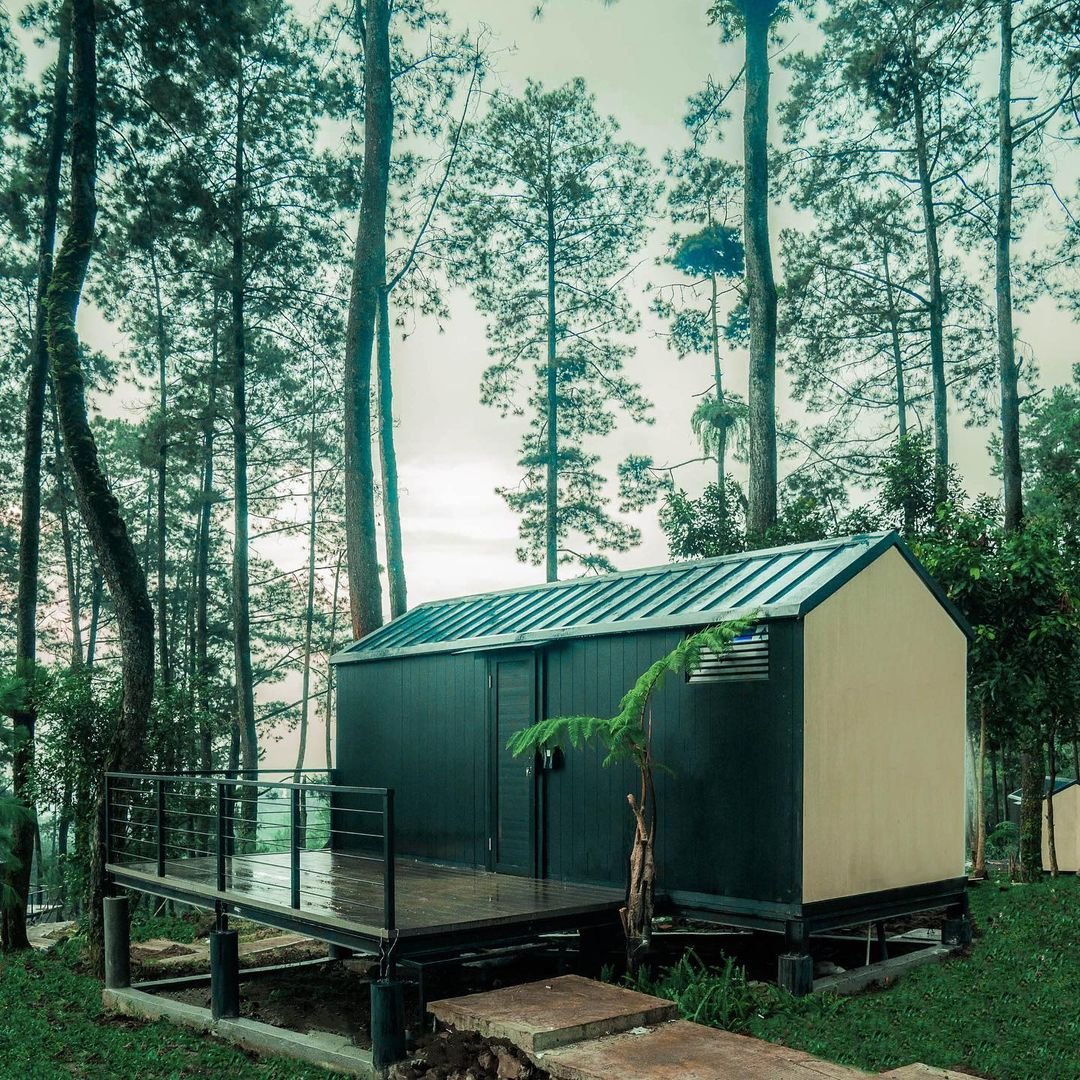 Bobacabin Padusan in Mojokerto offers a fusion of futuristic technology and natural beauty, creating an unparalleled glamping experience. Located in the mesmerizing Padusan area, this accommodation provides two cabin options: Deluxe and Family. Both cabins feature ensuite bathrooms and signature Bobacabin amenities like Wi-Fi, Smart Windows, and B-Pads. The B-Pad lets you personalize your stay by adjusting mood lighting, controlling the Smart Window, and streaming your favorite music or sleep meditations. With stunning views of Padusan's natural surroundings, Bobacabin Padusan seamlessly blends modern comforts with the captivating allure of the outdoors.
Kec. Pacet, Kabupaten Mojokerto, Jawa Timur 61374
Phone: +62 811 2021 2576
Instagram
Hanoman Batu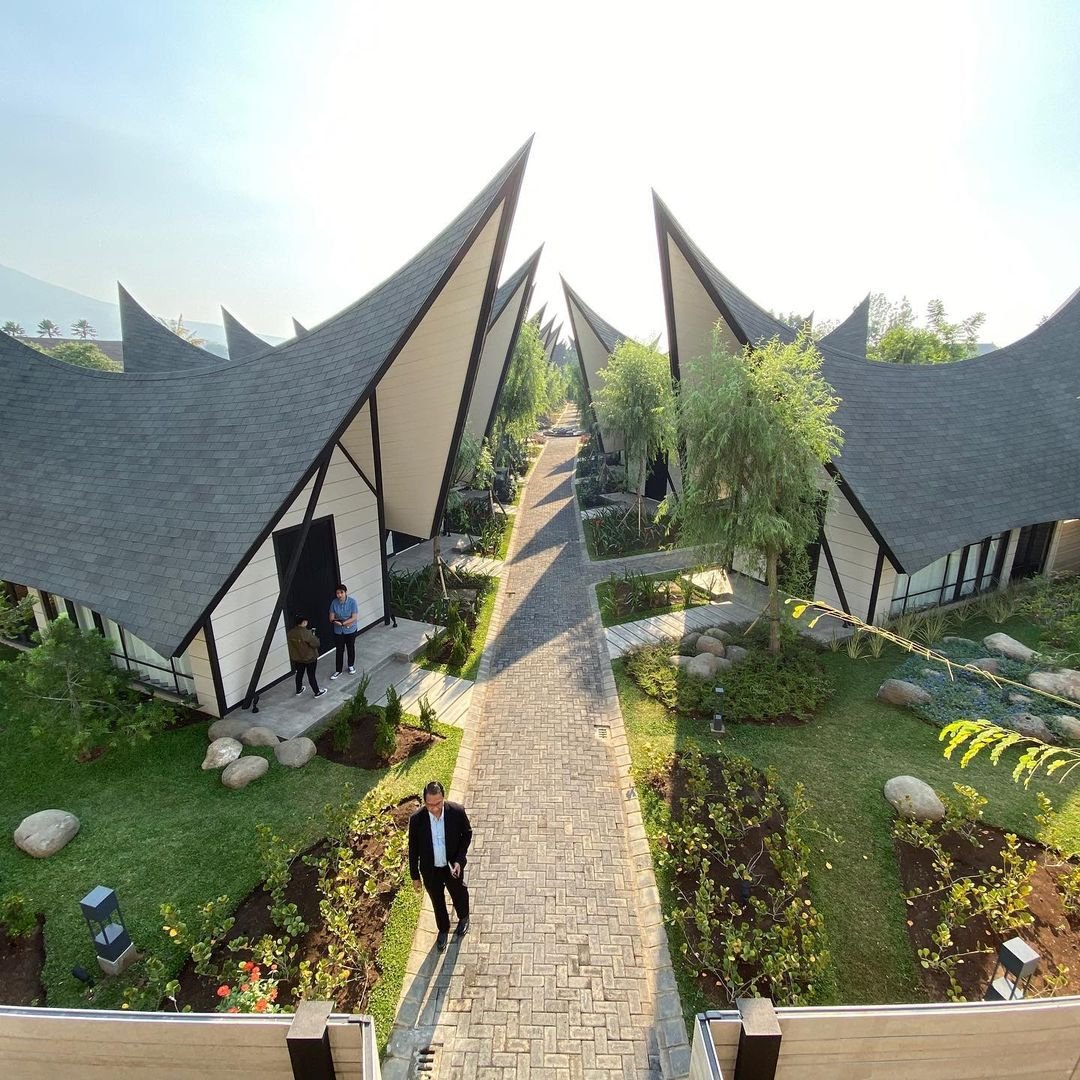 Nestled in Batu City and overlooking the majestic Arjuna Mountain, Hanoman Batu Hotel offers a special and remarkable glamping experience. This unique retreat combines traditional Minang houses with modern comforts, creating an unparalleled ambiance. As you step inside, you'll be greeted by lush greenery, private room access, a kids' sandbox, and a delightful dining experience. Hanoman Batu Hotel is dedicated to crafting a one-of-a-kind stay for you and your family, where traditional patterns meet contemporary charm.
Jl. Bukit Berbunga No.14, Sidomulyo, Kec. Batu, Kota Batu, Jawa Timur 65317
Phone:  +62 816 293 333
Website
Instagram
K Gallery Hotel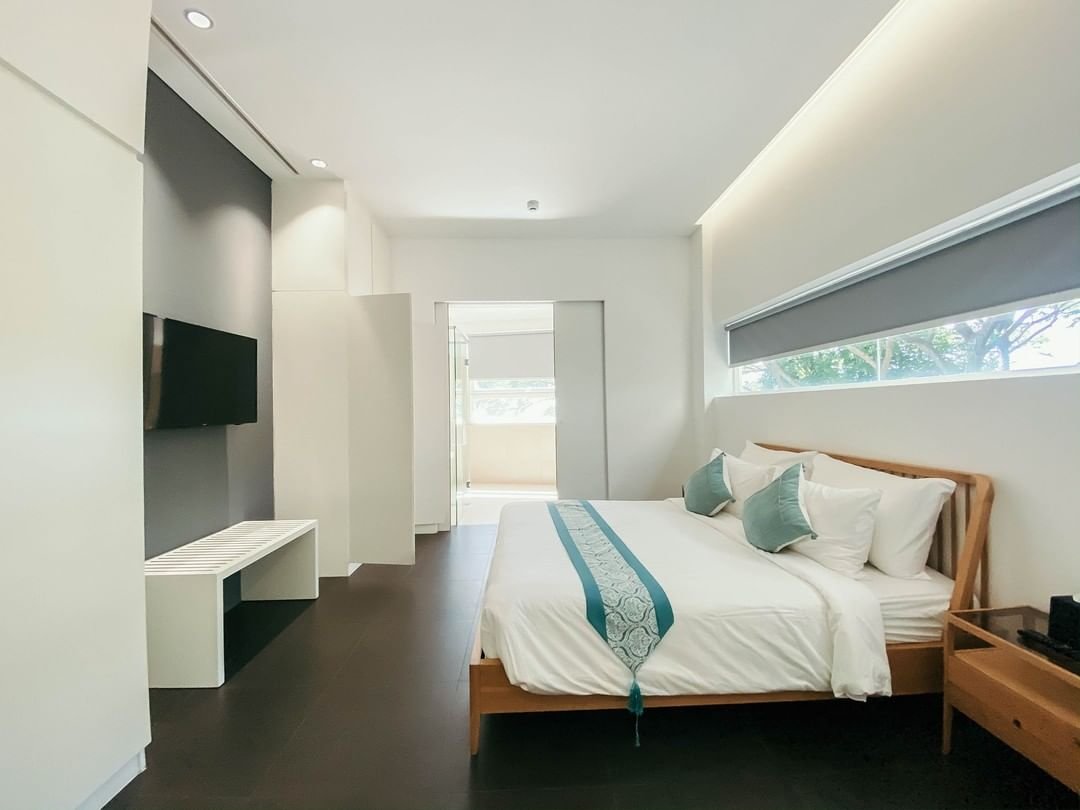 At K Gallery Hotel in Pasuruan, experience a boutique staycation where your entire family can rest, relax, and recharge amidst nature and culture. Located within proximity to Cimory Dairyland & Resto and Taman Safari Indonesia II, this kid-friendly destination offers convenience and endless opportunities for adventure. The hotel features three floors, with each floor housing eight to ten rooms, including balconies for a scenic view. The tranquil atmosphere of K Gallery Hotel, surrounded by lush trees and a serene pond with mountain views, creates a refreshing and rejuvenating experience, truly restoring you.
Km No.3, Genengan, Durensewu, Kec. Pandaan, Pasuruan, Jawa Timur 67156
Phone: +62 343 636 634
Website
Instagram
Lembah Indah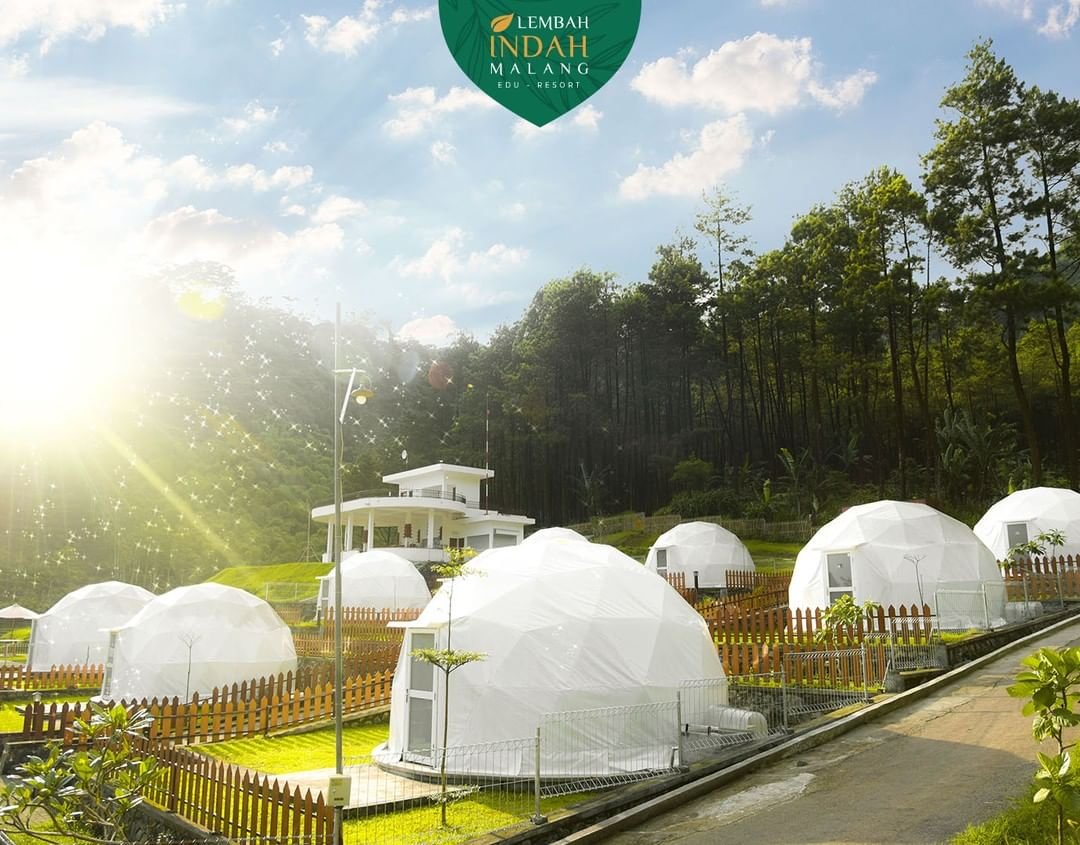 Discover the enchanting Lembah Indah, a glamping destination in Ngajum, Malang, that embraces a unique 'Syar'iah' concept. This oasis offers 30 units divided into three glamping types, two villas, and four dormitories, ensuring a wide range of options for your family staycation. With fantastic views of nature, Lembah Indah provides a serene and picturesque backdrop for your escape. Whether you're seeking tranquility or adventure, this destination promises an unforgettable experience in the lap of nature.
Gendogo, Balesari, Ngajum, Malang Regency, East Java 65164
Phone: +62 823 6036 0188
Instagram
Shanaya Resort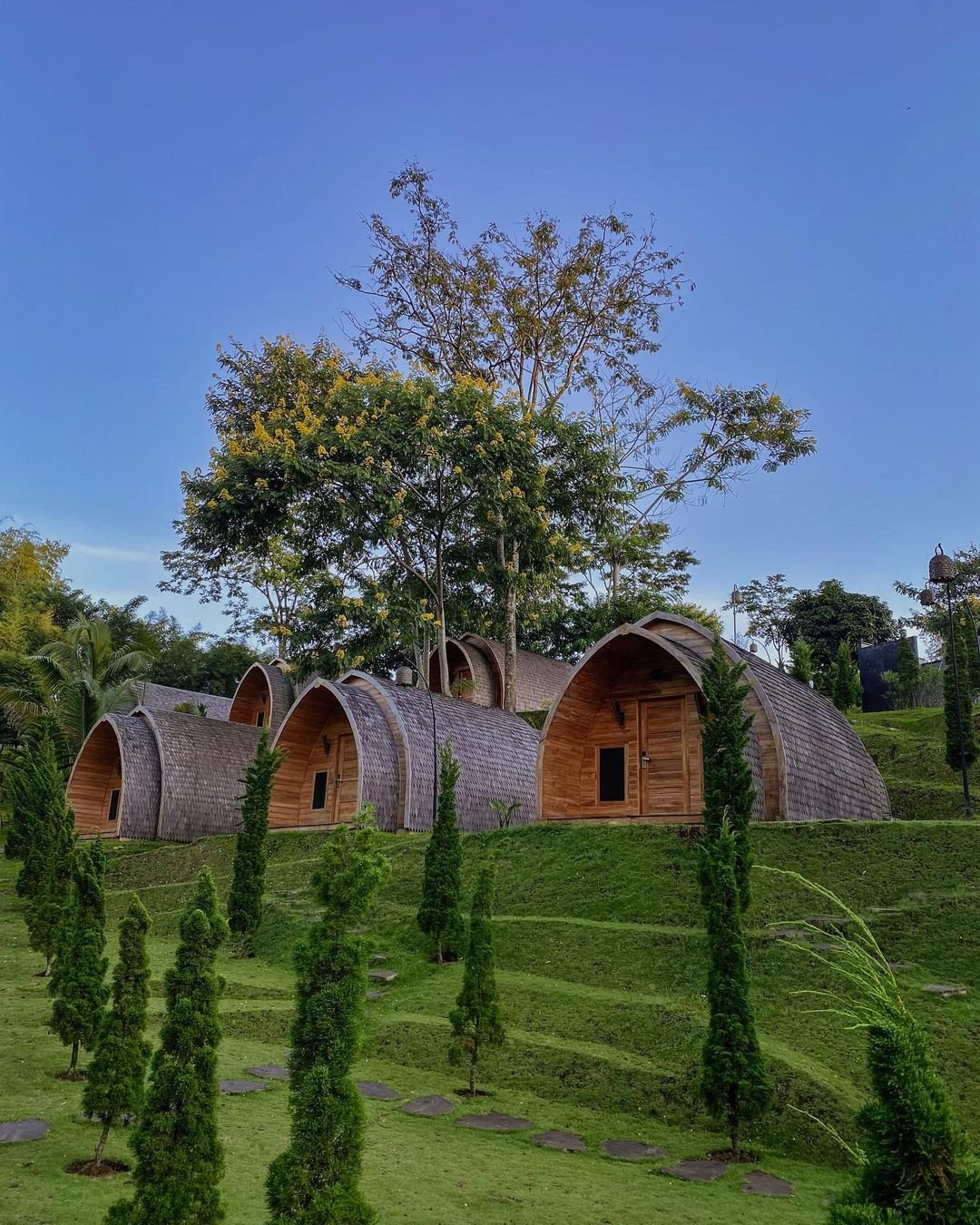 Immerse yourself in the breathtaking beauty of Shanaya Resort, a glamping destination nestled amidst 18 hectares of lush greenery in Karangploso, Malang. This enchanting retreat offers a variety of unique rooms, catering to the needs of solo travelers and families alike. From the moment you arrive, a shuttle will transport you to your room, setting the stage for an unforgettable experience. Prepare to be captivated by the panoramic views, stretching from the gallant Mount Arjuno to the gentle flow of a nearby river. At Shanaya Resort, you'll discover the perfect blend of sun, fun, and ultimate relaxation.
Jl. Griya Permata Alam, Perun Gpa, Ngijo, Kec. Karang Ploso, Kabupaten Malang, Jawa Timur 65152
Phone: +62 341 465 757
Instagram
The Soemo Hills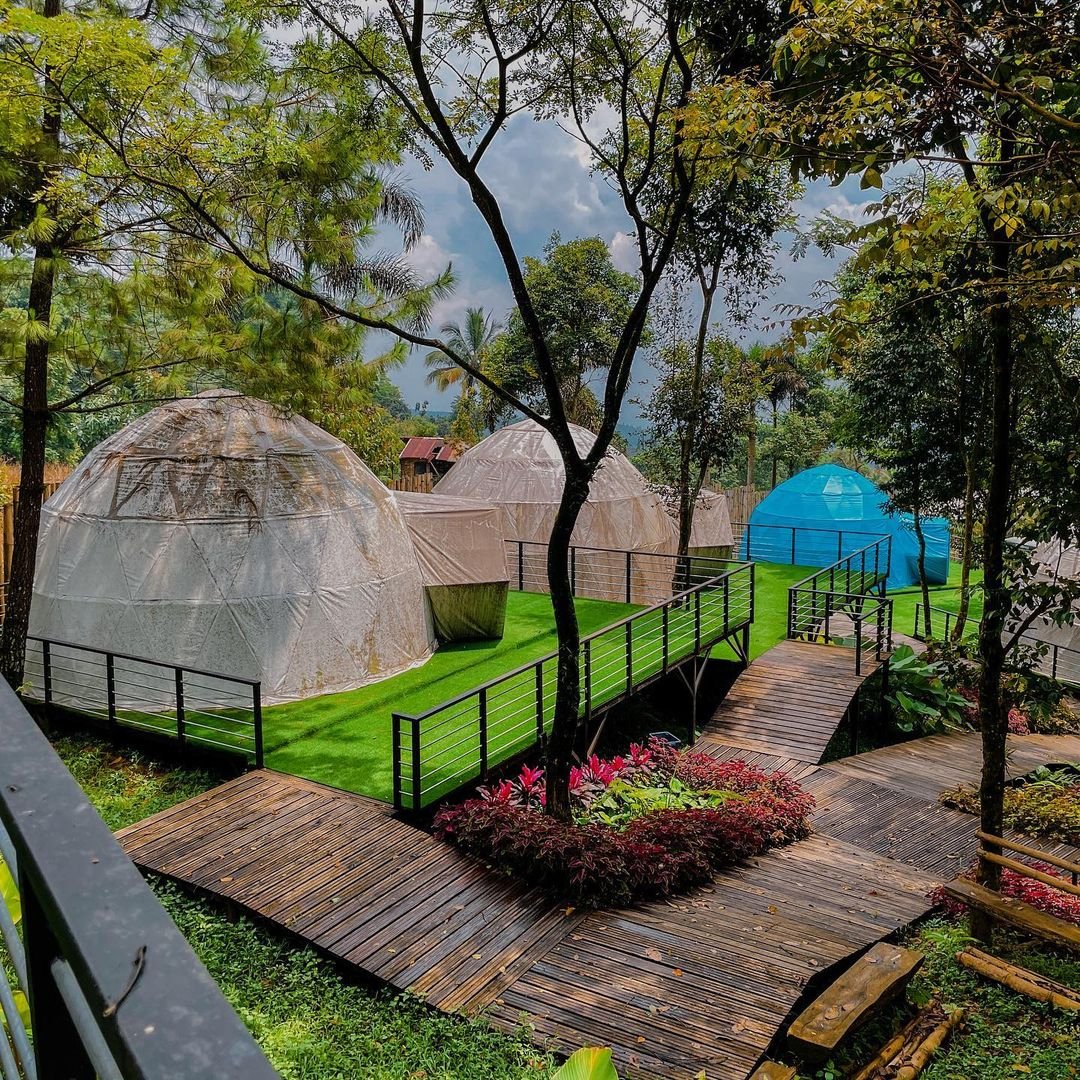 Located in Pacet, The Soemo Hills is a truly aesthetic and breathtaking glamping destination in Mojokerto. Here, you can indulge in luxurious camping with an array of facilities to cater to your every need. The serene mountainous surroundings make it an ideal place for a family retreat. The two-story cafe, nestled within the Pacet hot spring tourist area, offers a peaceful ambiance to unwind and relax. The glamping accommodations at The Soemo Hills feature igloo-shaped structures, reminiscent of the homes of Eskimo tribes. With queen-sized beds and modern amenities, your comfort is ensured. The spacious area provides plenty of seating options, complemented by magnificent views of Mount Welirang and Mount Penanggungan.
Pacet, Mojokerto Regency, East Java 61374
Phone: +62 852 3165 9900
Instagram