For meat lovers in Surabaya, here are our top picks for the best steakhouse in Surabaya. Where you can find juicy, nicely charred piece of grilled New York Strip steak or tenderloin; and even better if it doesn't need to cost your arms and legs.
Uppercut Steakhouse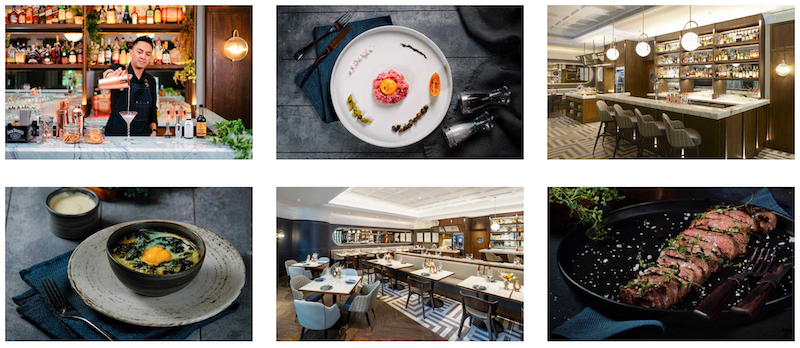 Designed with a chic monochromatic brasserie, Uppercut translates sophisticated yet relaxing atmosphere into a modern steakhouse. Its delightful menu serves a variety of premium quality meats, josper grilled dry-age beef and Chef's specialty desserts using only the finest ingredients. The Bar section provides selection of wines, aging barrel cocktails, and liquor. Uppercut is the all-in-one venue to celebrate moments, have a good times, enjoy excellent beef and great drinks in Surabaya.
Address: Level 2 JW Marriott Surabaya, Jl. Embong Malang No.85-89, Kedungdoro, Tegalsari, Surabaya City, East Java 60261, Indonesia
OPEN HOURS Tuesday – Sunday :
Lunch : 12.00 pm – 15.00 pm
Dinner : 18.00 pm – 23.00 pm
Monday – Closed
Menu: online.fliphtml5.com
Reservations: bit.ly
https://uppercutsteakhouse.com/
Urban Wagyu Steakhouse - Mayjend Yono Soewoyo

Urban Wagyu Steakhouse here to pamper your taste buds in a warm restaurant ambience & friendly services. Here's where you can taste ternderness from Striploin to Porterhouse, from Ribeye to Tomahawk, from affordable Wagyu Marbled Beef, to the high Marbling Score of Wagyu Meat, and Of course Urban Wagyu Steakhouse also serving you other high grades of meat. 
Address: Jl. Mayjen Yono Suwoyo No.17, Pradahkalikendal, Kec. Dukuhpakis, Kota SBY, Jawa Timur 60226, Indonesia
United Steaks 

Casual Dining Steakhouse opens Everyday 11.00 - 22.00
Address: Plaza Graha Family, Jl. Mayjend. Jonosewojo, Pradahkalikendal, Dukuhpakis, Surabaya City, East Java 60216, Indonesia
📍Loop Graha Famili kav.28
📞 0821-4105-6933 (WA)
.
📍San Antonio N1-173
📞 0821-4105-6922 (WA)
Instagram https://www.instagram.com/unitedsteaks.id/?hl=en
Boncafe Steak & Ice Cream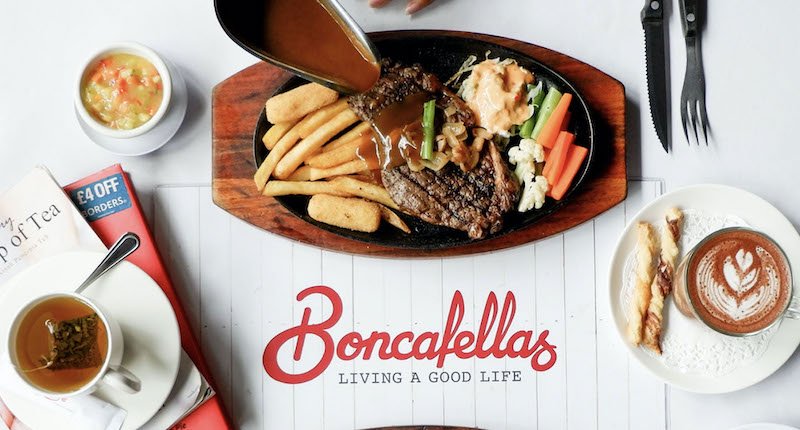 Started from 1977, now has become one of the popular steak cafe to go-to in Surabaya.
Berawal dari kafe kecil milik Bapak Sugita dan Ibu Evelina Natadihardja di tahun 1977 yang menyajikan snack dan ice cream, kini Boncafe Steak & Ice Cream telah menjadi restaurant steak legendaris di Surabaya.
Instagram https://www.instagram.com/boncafesteak/
Meatshop & Gourmet
Meat Shop & Gourmet. Steakhouse, Gourmet Shop, and Convenience Store
Jl.Darmo Permai Selatan I no.93 Surabaya Indonesia
WhatsApp : 081 135 500 77
Phone : 031 7343736
linktr.ee/meatshopandgourmetsby
https://www.instagram.com/meatshopindoguna_sby/?hl=en
Rooftop Darmo Steakhouse
Rooftop Steakhouse and Bar in Surabaya
Rooftop are Available for :Wedding, Engagement, Birthday and more
Instagram https://www.instagram.com/rooftopdarmosteakhouse/?hl=en