A lot of stylish cafes and coffee shops have been opened up all over Surabaya. If you're a pet owner, you probably sometimes wish you can just both go in right there and then lounge around with your furry friend. To guide you find the best places with your pet, here are some spots where you can enjoy a meal together with your pet.
Pawvilion Dog Café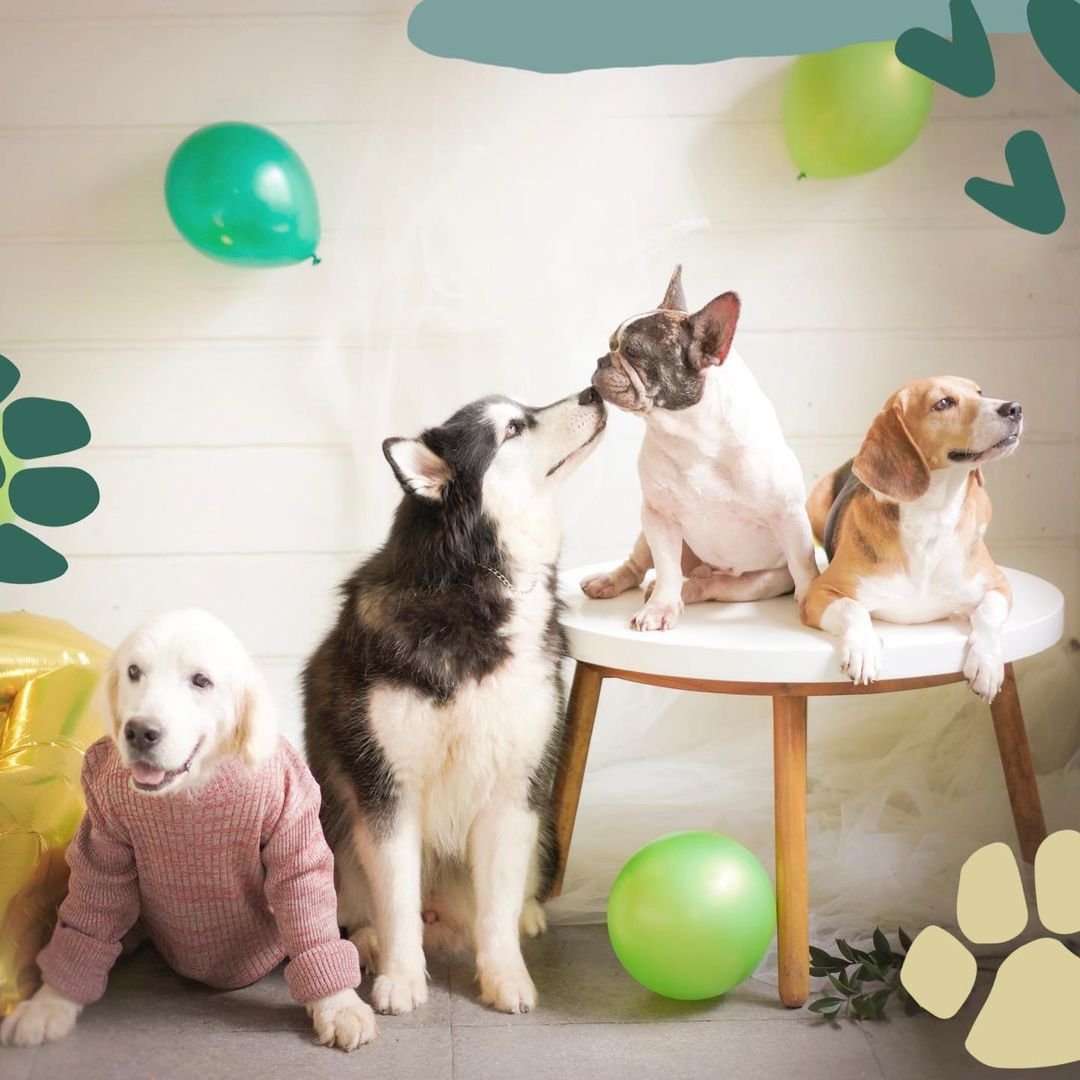 Photo credit: Instagram @pawviliondogcafe

Pawvilion Dog Park and Café, a place that combines a playground and a cafe for dog lovers in Surabaya. The precise address is at Telaga Utama Road No. 21, Jeruk, Lakarsantri, Surabaya City, East Java Province. Facilities that can be enjoyed include a dog park, dine-in café, boarding, dog walk, consultation, mini pet shop, photoshoot, and many more.
Telaga Utama Road D1/21, Citraland
Phone: +6281391372889
Instagram: @pawviliondogcafe
 
Locaāhands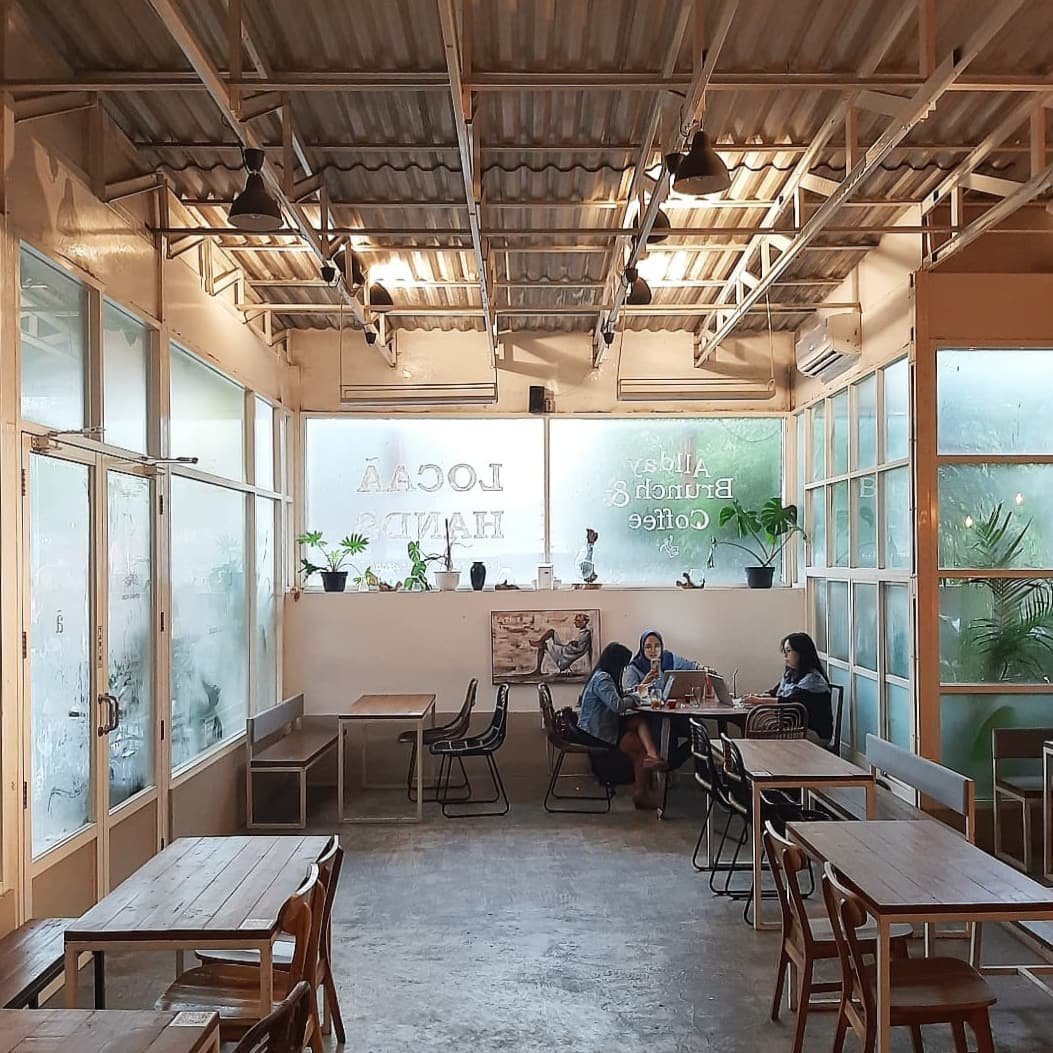 Photo credit: Instagram @rommel_atmadja

The great thing about Locaāhands is not only they provide a pet-friendly space for your pets, but also they serve chef-driven exalted comfort dining. Serving all-day breakfast curated dessert, and good coffee that will make things easy on your busiest day.

Jl. Opak No.39, Surabaya, Jawa Timur 60241
Phone: +6283825207576
Instagram: @locaahands_

CICCIA Ristorante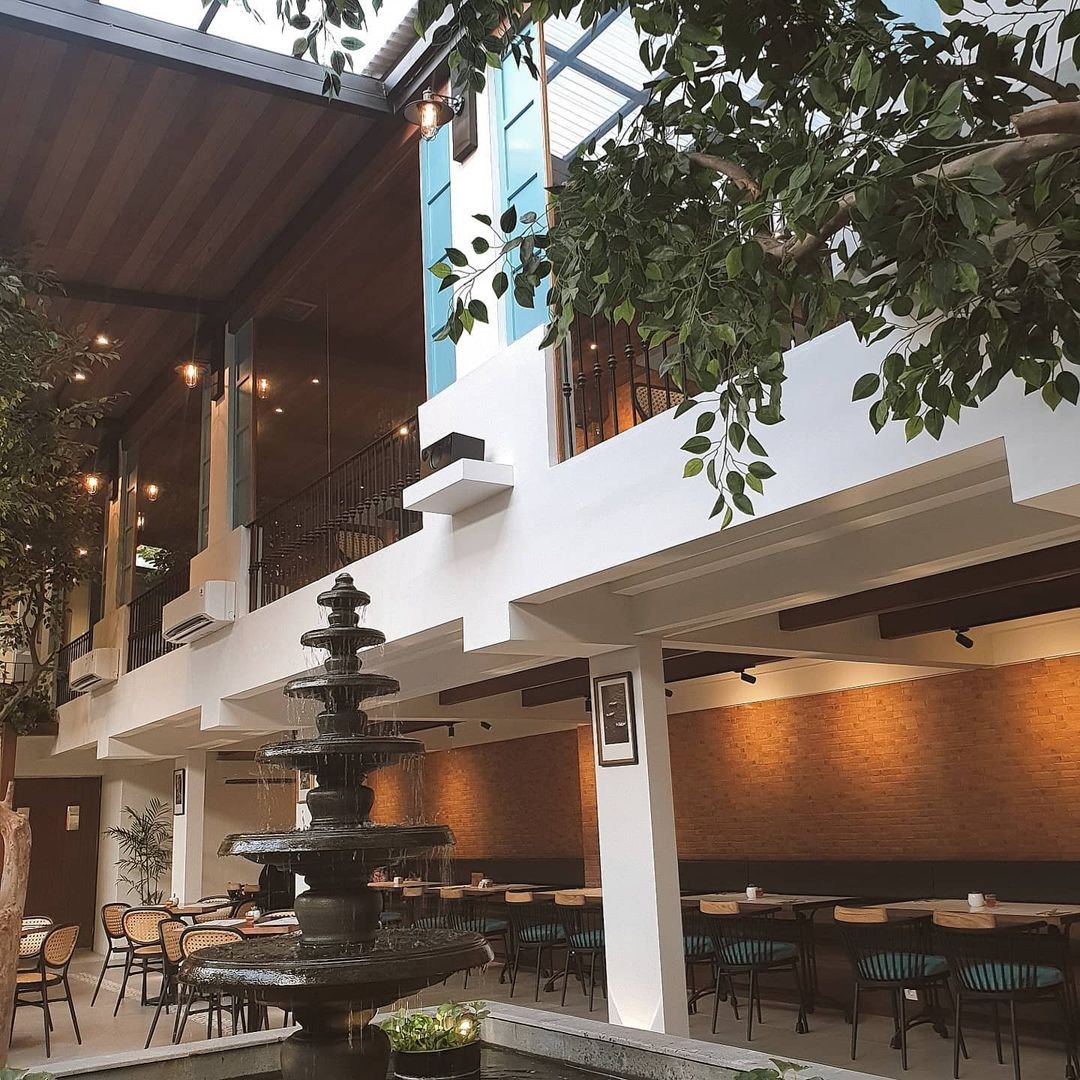 Photo credit: Instagram @worthyvisit.sby

The outdoor area of CICCIA Ristorante is a safe haven for your furry friends. Meanwhile, the indoor area is really warm with natural night and the fountain as the centerpiece.  As for the cuisine, it is really splendid. With more than 15 years of experience as an Executive Chef in 5-star hotels and restaurants, Chef Matteo decided to bring authentic Italian cuisines to Surabaya. With CICCIA, Chef Matteo has the vision to introduce authentic Italian cuisine with high-quality ingredients to Surabaya foodies.

Jl. Imam Bonjol No. 82, Surabaya
Phone: +628113168909
Instagram: @cicciaristorante
Feng Huang Cafe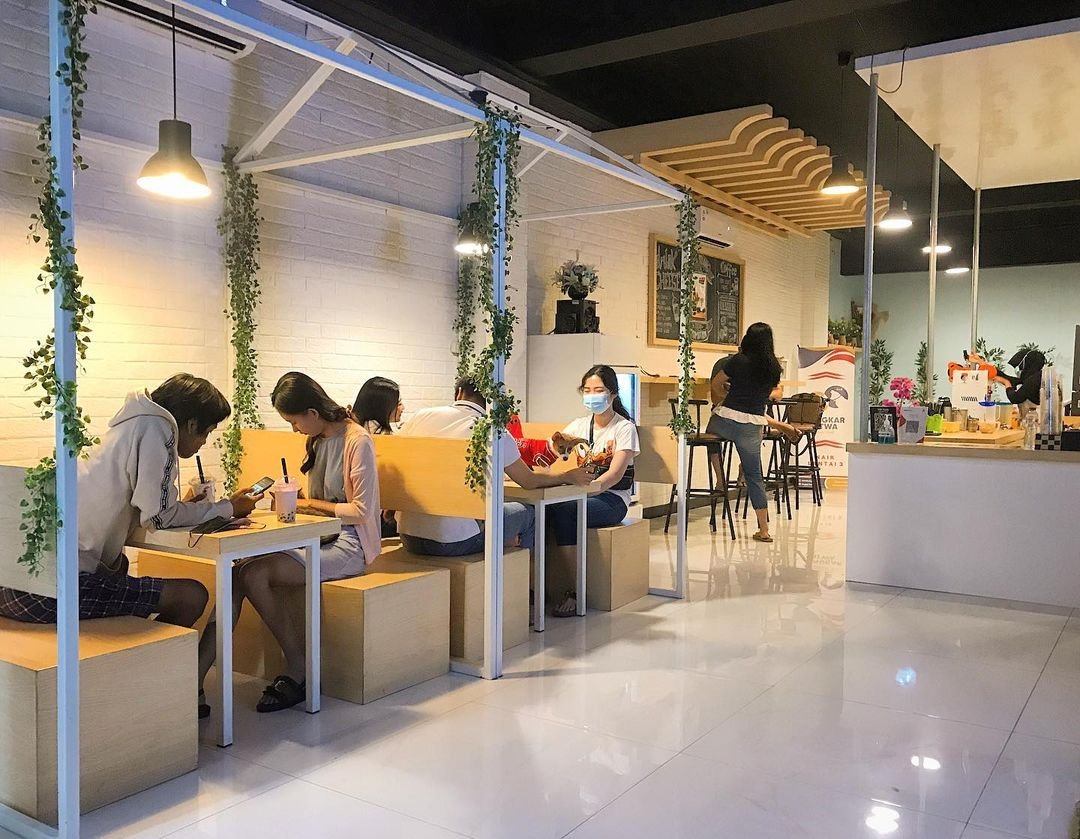 Photo credit: Instagram @fenghuangcafe.id

Located on the 2nd floor of Diaz Petshop, Feng Huang Cafe is really the right quick pitstop for your pet owners in Surabaya. The place is quite busy during the weekend because it is really a decent place for socializing among other pet owners. For the menu, they serve new generation cream cheese beverages specializing in authentic cheese cream and brown sugar pearl
Jalan Sumatera No.31L, Gubeng, Surabaya, Jawa Timur 60281
Phone: +62 89682200214
Instagram: @fenghuangcafe.id

 
Neko Kepo Cat & Cafe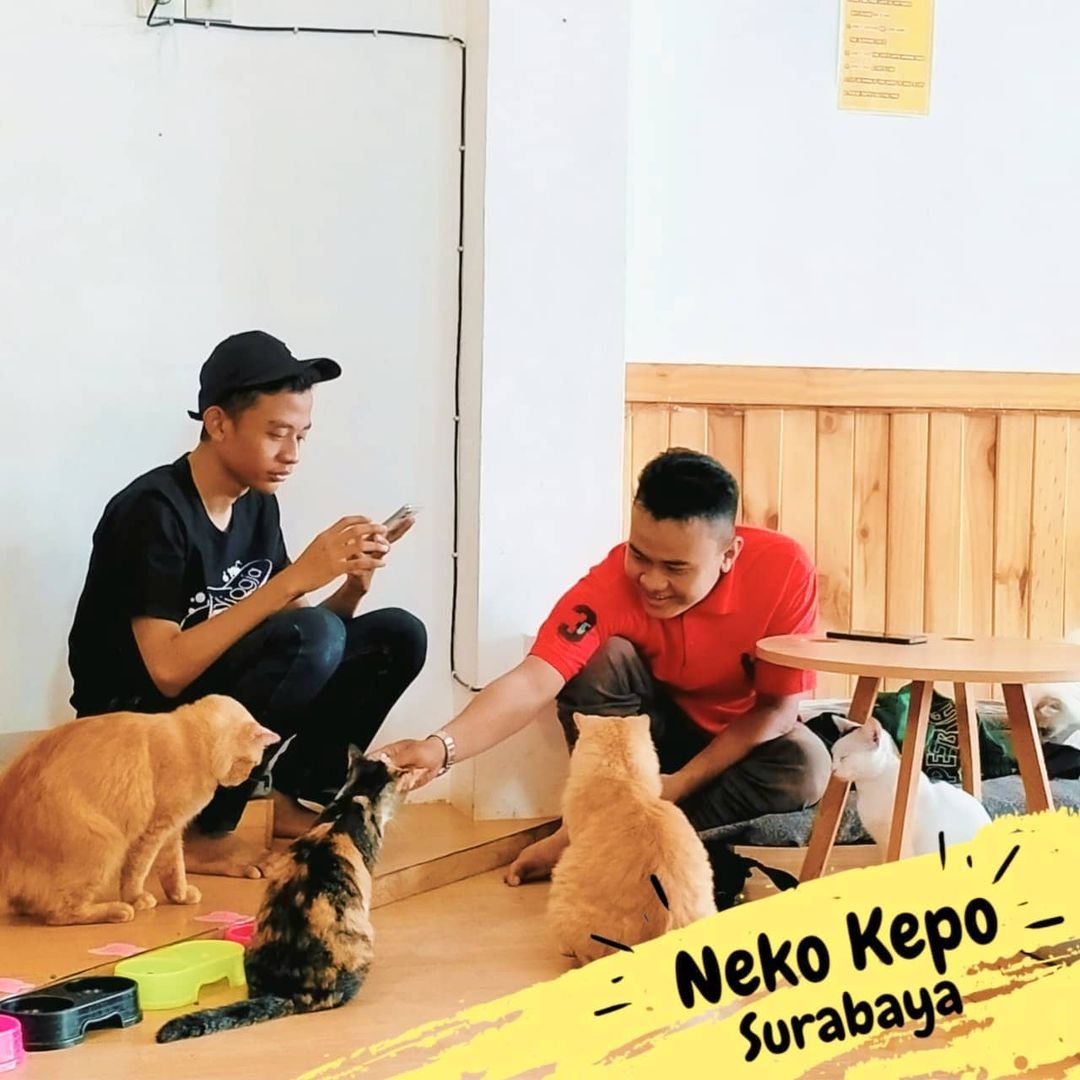 Photo credit: Instagram @neko.kepo

Neko Kepo Cat & Cafe is specifically for cats, for those who want to pamper your cat, this is the perfect place for you. They serve as a recreation spot offering a cafe and grooming service. You can lazy around with your paw friends and do some activities together on their playground.

Jl. Siwalankerto Timur V No.3, Siwalankerto,Surabaya, Jawa Timur 60236
Phone: +6281998409260
Instagram: @neko.kepo

Mumukuru by Caturra Espresso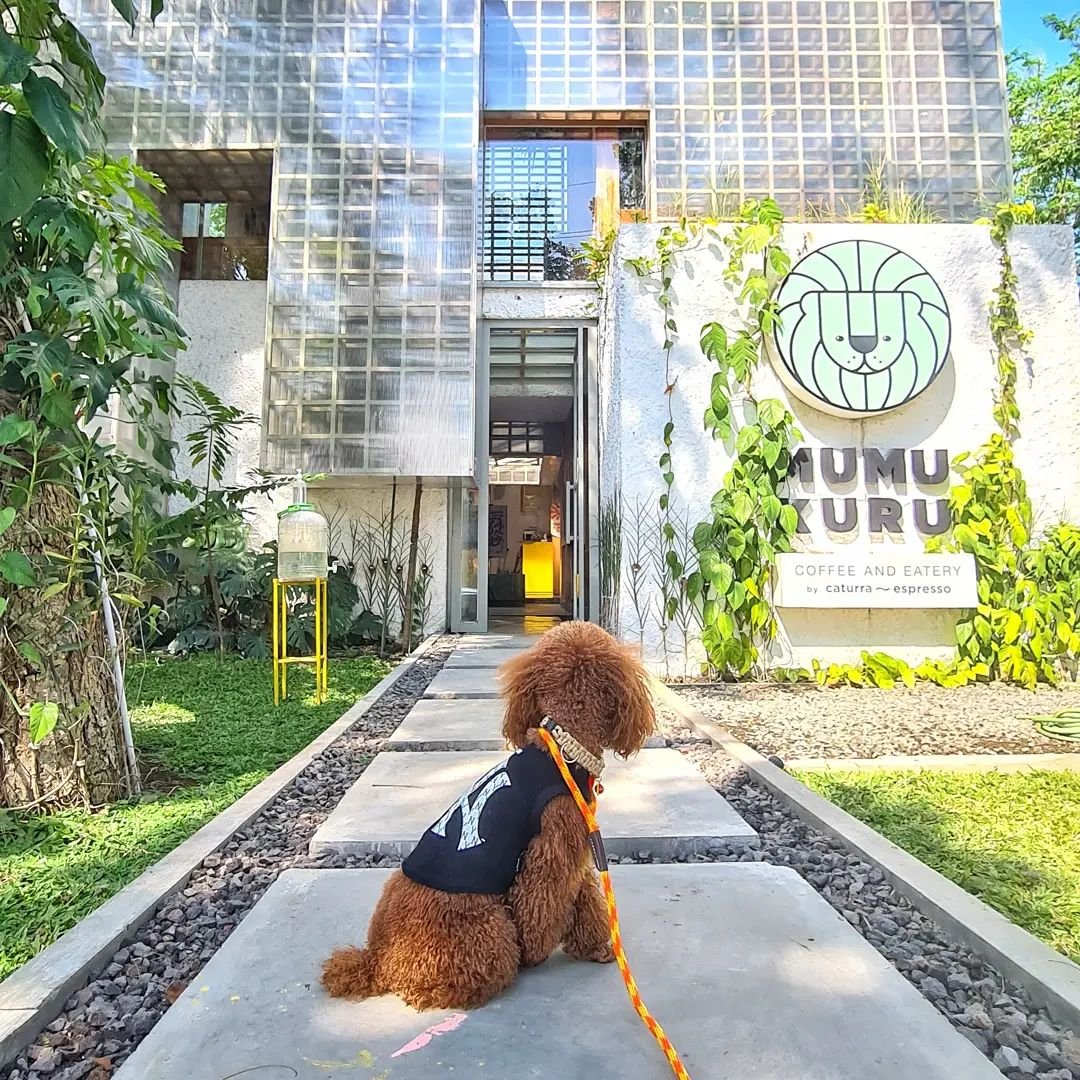 Photo credit: Instagram @mochi_poodle.id

Tucked away in the Citraland complex, Mumukuru by Caturra Espresso is a sanctuary for your lovely furry friends. It occupies a large space with a 2-story floor that is very warm and comfortable. The combination of natural light and the invigorating potted plants will give boost a mood.

Jalan International Village I/C1 No.1, Sambikerep, Surabaya, Jawa Timur 60213
Phone: + 6281232261839
Instagram: @mumukurubycaturra
 
Parc West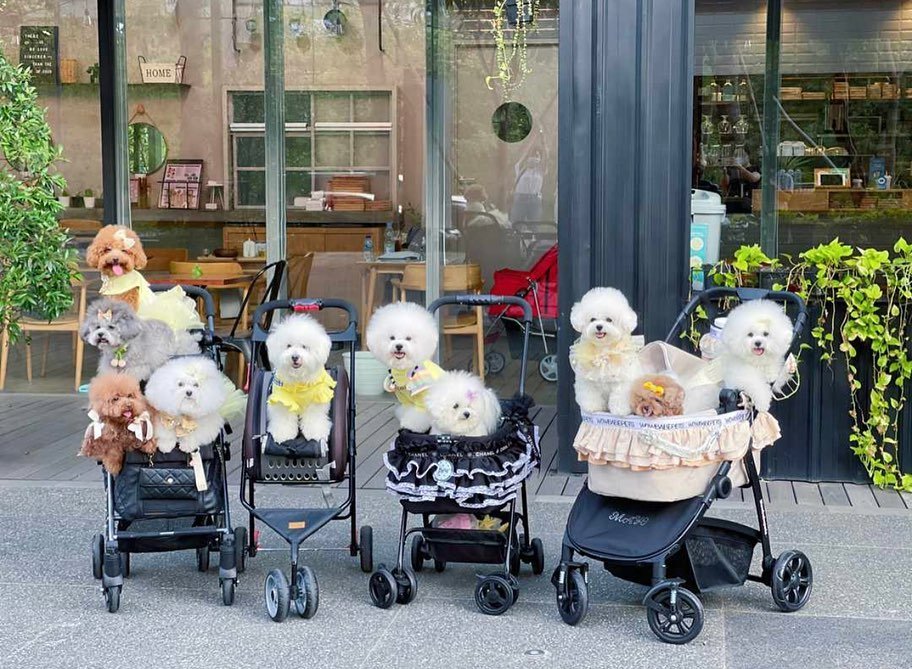 Photo credit: Instagram @dona__dolly

Situated on the G Floor of Spazio Tower, Parc West has an indoor space with natural light. The ambiance is so warm and this can be seen through various wooden knick-knacks and smartly coordinated monochrome colors exuding modern minimalism. In addition, this place is decked with various plants and flower arrangements that thrive and give a refreshing color to the room. The outdoor area is where you and your pet can soak up the sun with a spacious seating style on the patio.

Spazio Building Ground Floor
Jl. Mayjen Yono Suwoyo, Surabaya City, Jawa Timur 60226, Indonesia
Phone: +6231 99150899, +628113314712
Instagram: @parc.west