Japanese cuisine is amongst some of Indonesia's most favorite options. While many Japanese restaurants have mushroomed in the city, only a few have truly perfected its flavors. From sashimi, sushi rolls to ramen and grilled BBQ, we have rounded up eight of Surabaya's best Japanese restaurants worth trying. 
1. Cocari ($)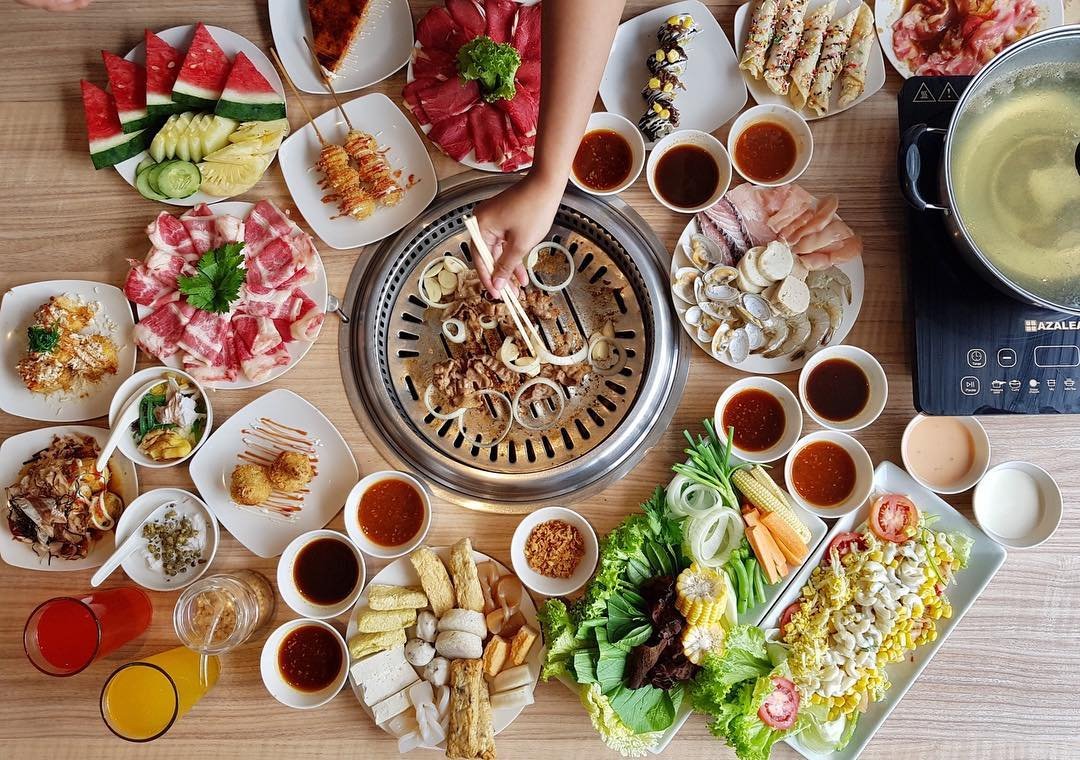 Cocari is among Surabaya's favorite Japanese restaurants, mostly because of its all-you-can-eat concept. With an incredibly affordable price, you get to eat till your jeans buttons pop from their wide tantalizing menu, which includes suki, grill and a variety of sushi as well as desserts. But be vary, since there are many instances where guests purposely take advantage of the concept, Cocari has implemented a service charge for every visitor and any food left behind to minimize wastage. Cocari also does not allow take away meals, so be wise about your dining experience here.
Address 1: Jl Indragiri No.20, Darmo, Wonokromo, Surabaya
P: (+62 31) 567 7379
Address 2: Jl Pajajaran, Keputran, Tegalsari, Surabaya
P: (+6231) 568 2610
IG: https://www.instagram.com/cocari_official/?hl=en
3. Hachi Hachi Bistro ($)
Established over more than a decade ago, Hachi Hachi Bistro has become popular as a family-friendly Japanese restaurant that serves a wide variety of affordable, quality and delicious Japanese dishes. Think fusions rolls, udon, sushi, ramen, donburi, curry, and even bento, we guarantee that you can get your Japanese fix here. You can find Hachi Hachi Bistro in a few spots including Tunjungan Plaza, Pakuwon Trade Center (PTC), Galaxy Mall and Supermal Pakuwon Indah.
Address: Tunjungan Plaza 4, Jl. Jenderal Basuki Rachmat No.8-12, Kedungdoro, Tegalsari, Surabaya
P: (+6231) 5451003
IG: hachihachibistro
3. Imari Japanese restaurant ($$$)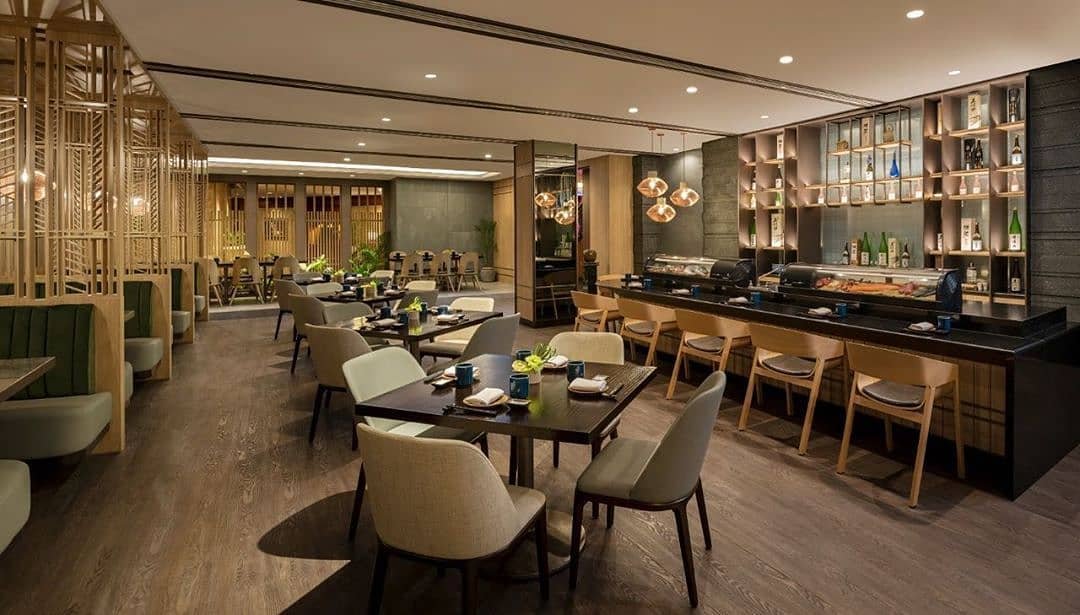 Located in the unprecedented JW Mariott Hotel Surabaya is a fine dining Japanese restaurant called Imari. This restaurant is well known for its Teppanyaki concept, and if you are lucky, you may just witness the talented chef whip up your dishes live, provided you make a reservation beforehand. On top of Teppanyaki, Imari is also popular for a range of authentic and modern Japanese dishes.  Some of their favorites include fresh sashimi, a variety of sushi rolls, Oyaka Donburi, Kratekka Maki and Gyuniku Tataki, to name a few.
Address: JW Mariott Hotel, Jl Embong Malang No.85-89, Kedungdoro, Tegalsari, Surabaya
P: (+6231) 545 8888
IG: imariatjw
4. Kayu Contemporary Japanese ($$)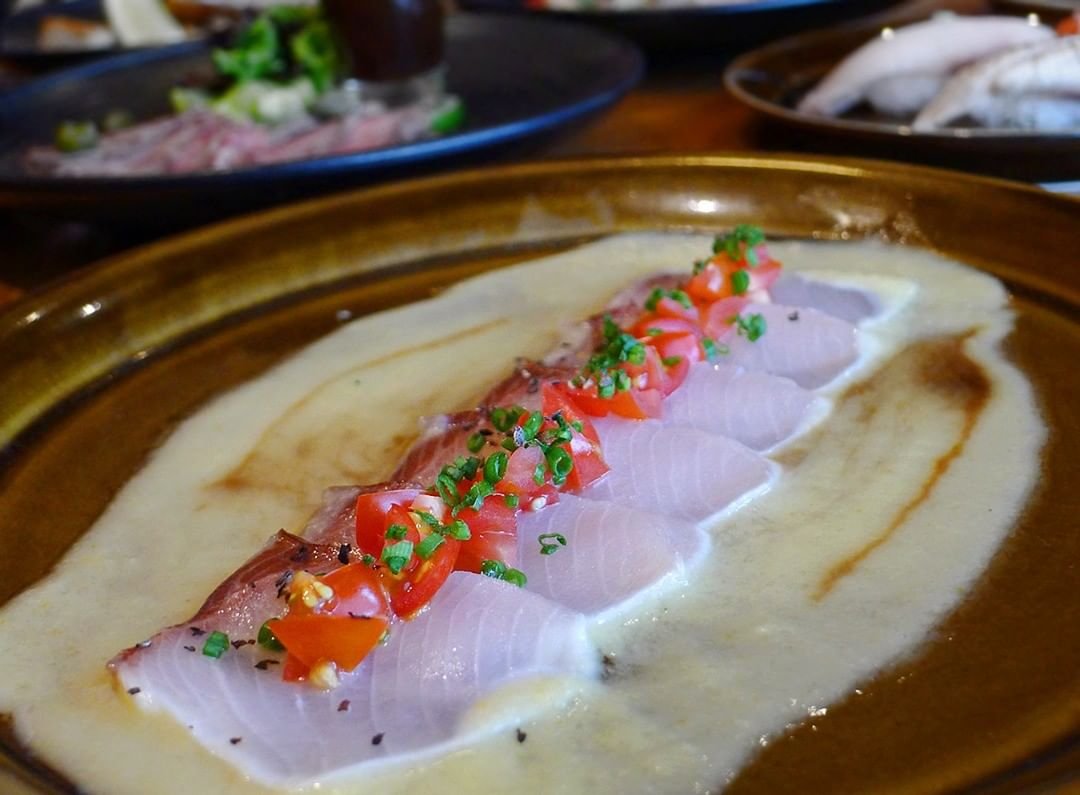 Just as its name, this rustic restaurant completed with an interior design dominated by "kayu" or wood is set to give you a true blue Japanese dining experience, from an array of authentic to modern Japanese dishes. On top of the usual delicious options such as sashimi, sushi, donburi, udon, soup and more, guests love ordering the Kayu's Bento Kai, which is a set meal that consists of white rice, salmon teriyaki rolled in seaweed, ebi furai, salad with tartar sauce as well as chicken teriyaki with grilled veggies, sashimi, and miso soup. Phew, talk about a hearty Japanese meal! 
Address: Srijaya Building Floor 5, Jl Mayjend Sungkono No. 212-234, Surabaya
P: (+6231) 5622 503
IG: kayucontemporaryjapanese
5. Nishimura Restaurant ($$$)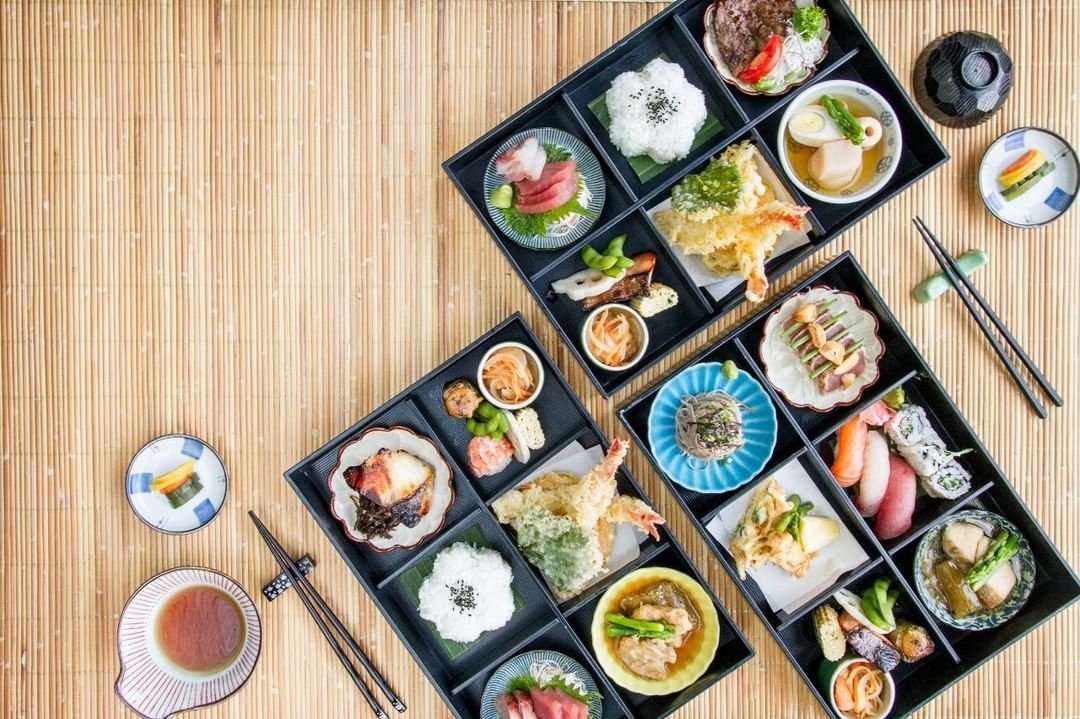 A Japanese meal is incomplete without fresh sashimi. However, as one of the greatest essences of Japanese cuisine, serving quality and fresh-cut raw meat requires the care and precision of a professional chef, which you can find in Nishimura Restaurant in Shangri La Hotel Surabaya. Aside from fresh sashimi, Nishimura has also mastered the quality and flavor of other modern and authentic Japanese dishes including noodles, tempura, sushi rolls, hot pots, Yakiniku, and teppanyaki sets. To accompany your incredible meal, Nishimura also serves a great collection of sake and shochu.
Address: Jl Mayjen Sungkono No.120, Pakis, Sawahan, Surabaya
P: (+6231) 6003 8916
IG: shangrilasub
6. Sushi Tei ($)
Here comes an internationally renowned Japanese brand known as Sushi Tei. Serving affordable yet quality meals, Sushi Tei's popularity has led to the brand establishing numerous outlets around Indonesia. Aside from an a-la-carte table concept serving a wide range of authentic Japanese dishes including a variety of sushi rolls, sashimi, udon, soup, teppanyaki and grilled dishes, to name a few, Sushi Tei also follows a conveyor belt concept, where you get to sit in front of an endless row of small portions of sushi and sashimi dishes to pick out from – perfect for a quick and delicious meal.
Outlets: 
– Tunjungan Plaza
– Ciputra World Surabaya
– Pakuwon Mall
– Galaxy Mall 2
– Grand City Mall Surabaya
IG: sushiteisurabaya
By: Divyha Pridhnani-Bhojwani