Savor Surabaya's best cuisine unlimitedly at the city's best all-you-can-eat or buffet restaurants. From local to international food selection, these restaurants known to serve only high-quality flavor.
Best All-You-Can-Eat Buffet Restaurants in Surabaya
 Magnolia Restaurant at The Westin Surabaya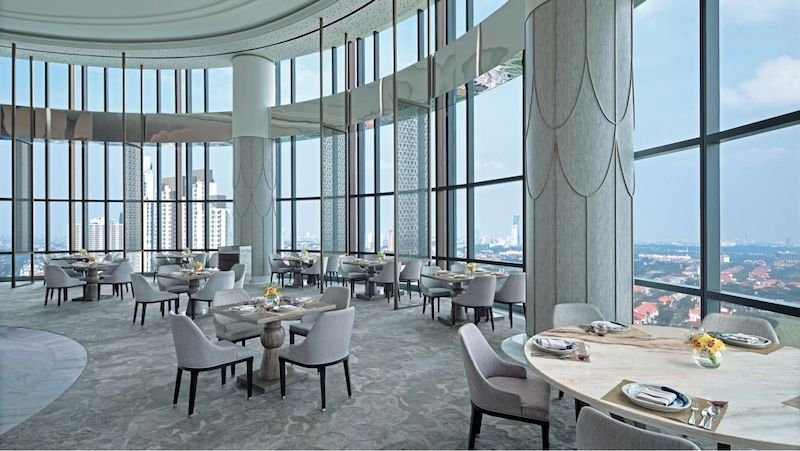 Enjoy dining experience at the highest restaurant in Surabaya offering asian, western and including a variety of ocean-fresh seafood. This restaurant features a dramatic open kitchen and offers spectacular 180 degree city views of Surabaya from the hotel's Sky Lobby. Open Everyday from 6:00 AM-10:00 PM
Pavilion at the JW Marriott Surabaya Indonesia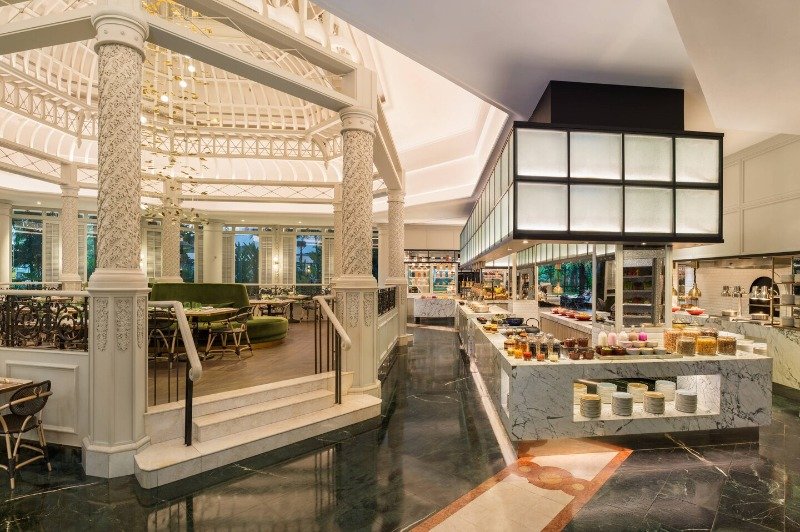 Pavilion Restaurant is Surabaya's incredibly dining venue with the new "glass house" extension providing for a dramatic memorable venue, that will cater to food lovers from locals to a foreigners. They feature an international buffet for Breakfast, Lunch, and Dinner with a focus on regional cuisines. With diverse range of choicest and focused on the use of fresh seasonal quality ingredients, the Executive Chef offers best food in the city. Apart from of Buffet Menu they also provide our guest with an a la Carte option.
Address JW Marriott Hotel Surabaya, Jalan Embong Malang 85-89, Surabaya 60261 Indonesia Call +62 315458888  WEBSITE
Jamoo International at Shangri-La Surabaya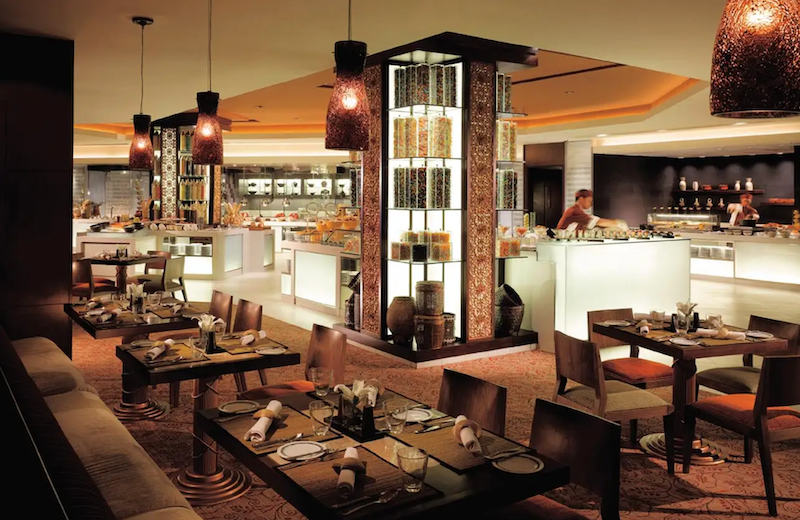 JAMOO is the hotel's all-day dining restaurant. Enjoy Asian and international dishes in the sleekly designed dining room, or on the outdoor garden terrace. The showcase live cooking stations include Western, Chinese, Indonesian, Japanese and Italian, together with a fabulous dessert section.

Untouched at Jamoo – "Contactless All You Can Eat"
Experience the new concept which allows guests to enjoy the extensive food variety associated with all-you-can-eat dining, with the added assurance of exceptional food safety.
Operating Hours: Daily from 6am-10.30pm
Buffet Lunch 12noon – 3pm (Monday - Sunday)
Buffet Dinner 6pm-9.30pm (Thursday - Saturday)
Location: Level 1,JL. May. Jend. Sungkono 120, Surabaya
Email: [email protected] Phone: (62 31) 6003 8916 WEBSITE
Kafe Bromo at Sheraton Surabaya Hotel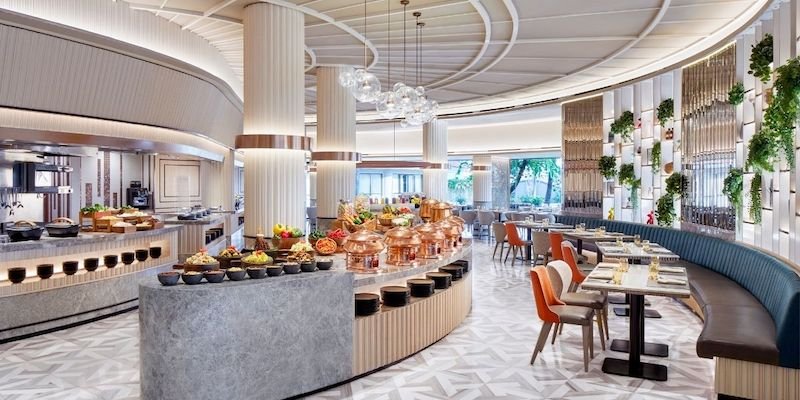 Get ready for a busy day in Surabaya, Kafe Bromo serving Indonesia with delicious cuisine from extensive buffet. Meet with colleagues over lunch or dinner in terrace-like setting with picturesque pool and garden views through a wall of floor-to-ceiling windows. Open Daily, Breakfast 06.00 AM - 10.30 AM | Lunch: 12.00 PM - 03.00 PM | Dinner: 18.00 PM - 10:00 PM
Address Sheraton Surabaya Hotel & Towers, Jalan Embong Malang 25-31, Surabaya 60261 Indonesia
209 Dining at Vasa Surabaya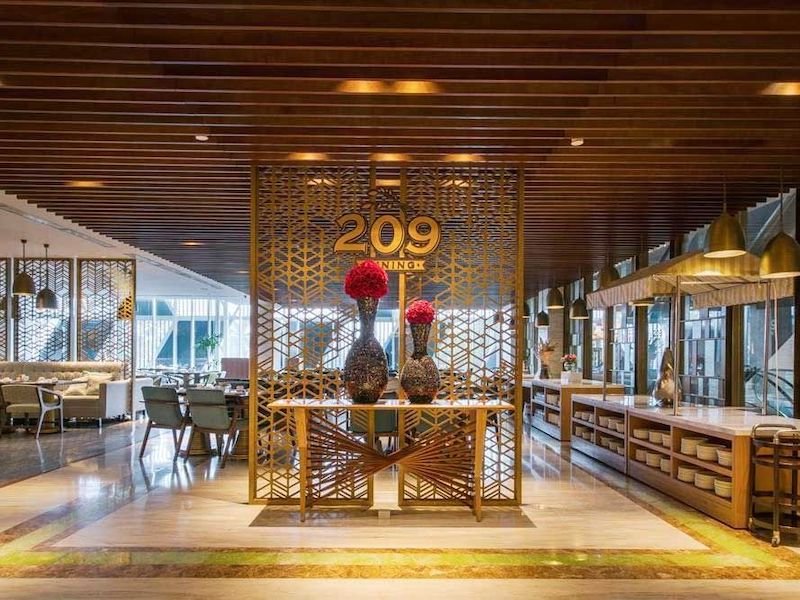 209 Dining relaxed restaurant is designed to offer a casual yet sophisticated dining experience. Start your day with a delicious buffet breakfast and enjoy a wide variety of dishes for banqueting lunches and dinners. 209 Dining is open daily 06:00 a.m. to 10:30 p.m and offers a Western and Indonesian buffet on select days. 
RESERVE NOW CALL 081252046374 WEBSITE
Arumanis Restaurant $$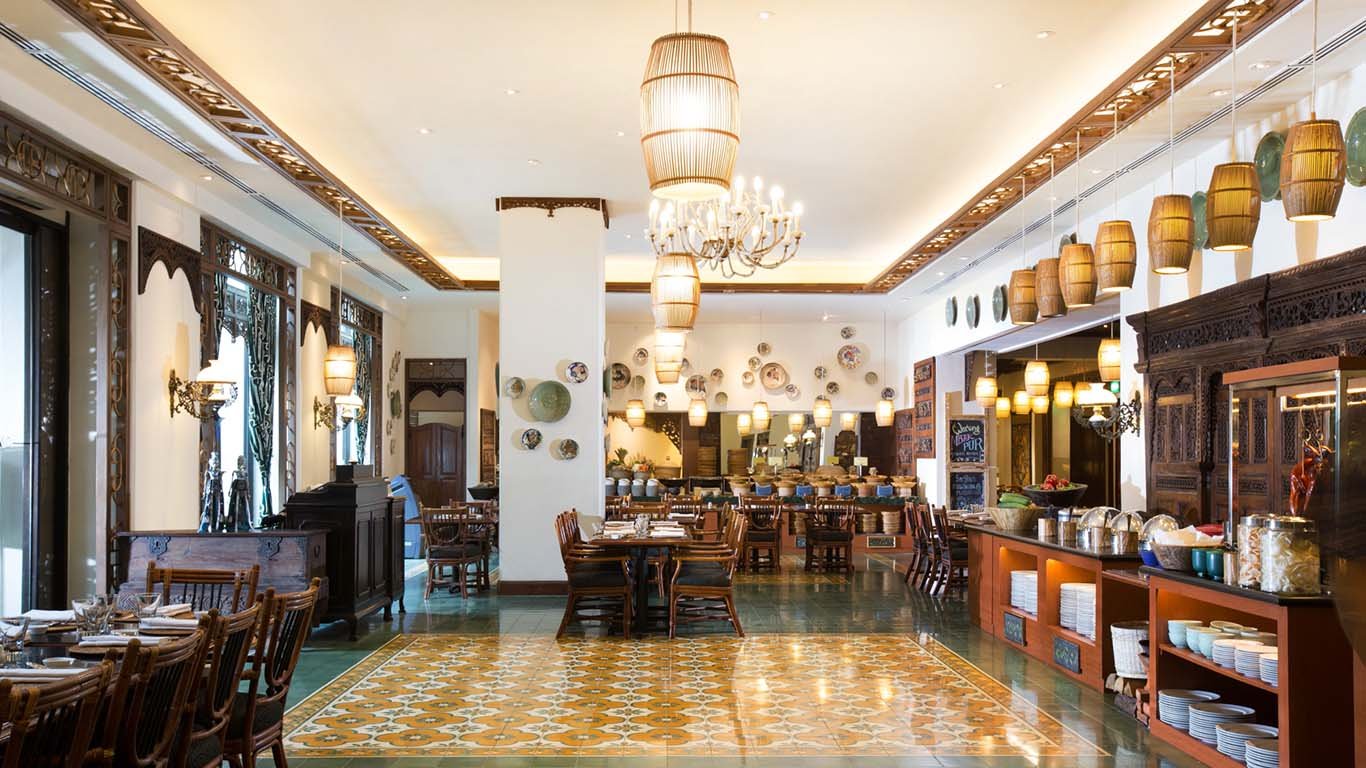 This pleasant restaurant setting is enveloped by a garden of tropical greenery. It is open 24 hours offering guests an extensive menu of specialty dishes from around the Indonesian archipelago as well as international cuisine. There are more than 100 local Indonesian dishes, Japanese and Western menus available at this restaurant.
Bumi Surabaya City Resort, Jl. Jend. Basuki Rakhmat No.106-128, Embong Kaliasin, Genteng, Surabaya
6 am – 10 pm
P: (+6231) 5326301
Website
Chamas Brazilian Churrascaria $$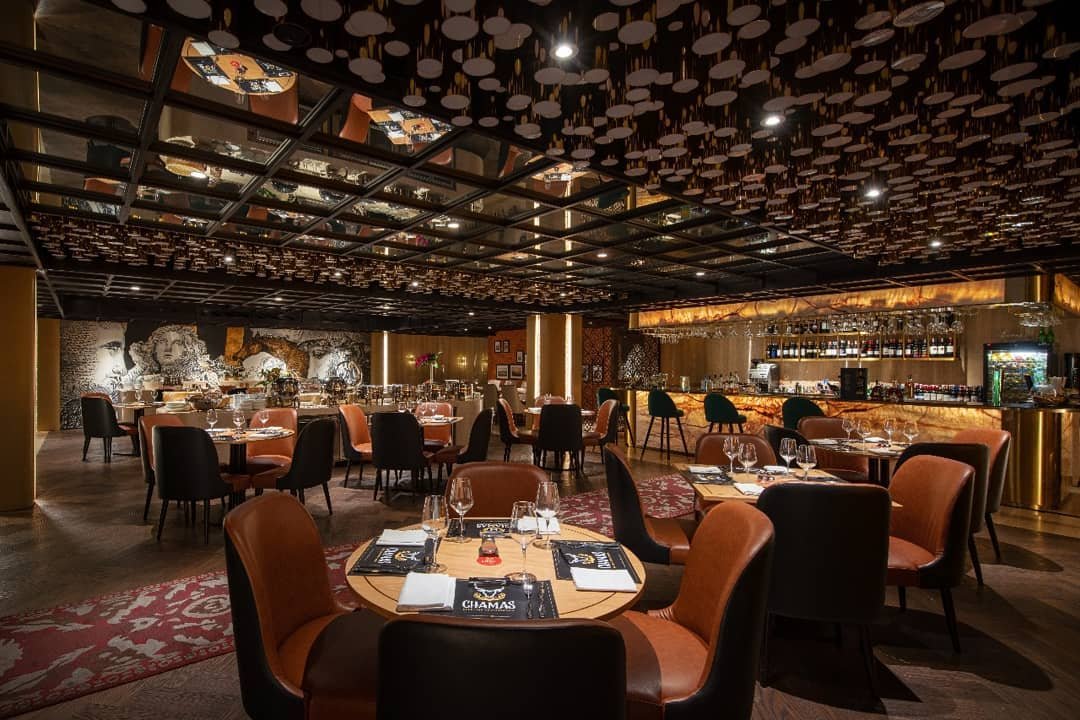 It's the first Brazilian Churrascaria Restaurant in Surabaya where the new dining concept of a Brazilian Steak house with unlimited high-quality meat, 17 varieties of beef, lamb and chicken as well as excellent beverage selections are served. Each meat has been seasoned with sea rock salt the authentic South American way and slow-roasted over an open flame. The menu will be served by attentive service team on Gaucho costume (South Brazilian local ranchers) where they will move from table to table, carry and slice portions of unlimited meat skewers.
Vasa Hotel Surabaya, Jl. Mayjen HR. Muhammad No.31, Putat Gede, Sukomanunggal, Surabaya
Lunch: 11.30 a.m. – 03.00 p.m.
Dinner: 06.00 p.m. – 10.30 p.m.
P: (+6231) 7301888
IG: vasahotelsurabaya
Website
Cocari $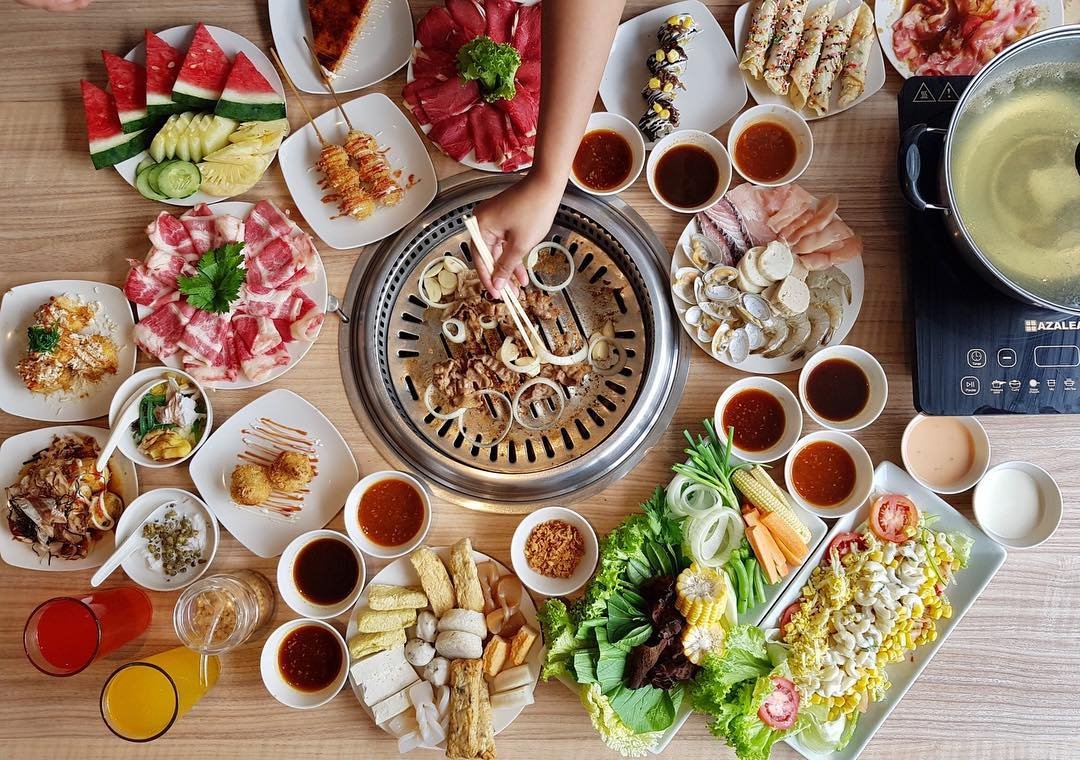 Cocari is an affordable buffet restaurant, offering a wide selection of Japanese-style BBQ. After the renovation and following the strong competition of all-you-can-eat restaurant in Bandung, Cocari elevated and completed its menu. You can indulge some favorite Japanese dishes such as shabu-shabu, as well as a selection Indonesian menu.
Jl. Indragiri 20, Surabaya
P: 0315620375 | 0315677379
Jl. Pajajaran 11, Surabaya
P: 0315682610 | 03199534460
11 am – 10 pm
IG: cocari_official
Lime Restaurant $$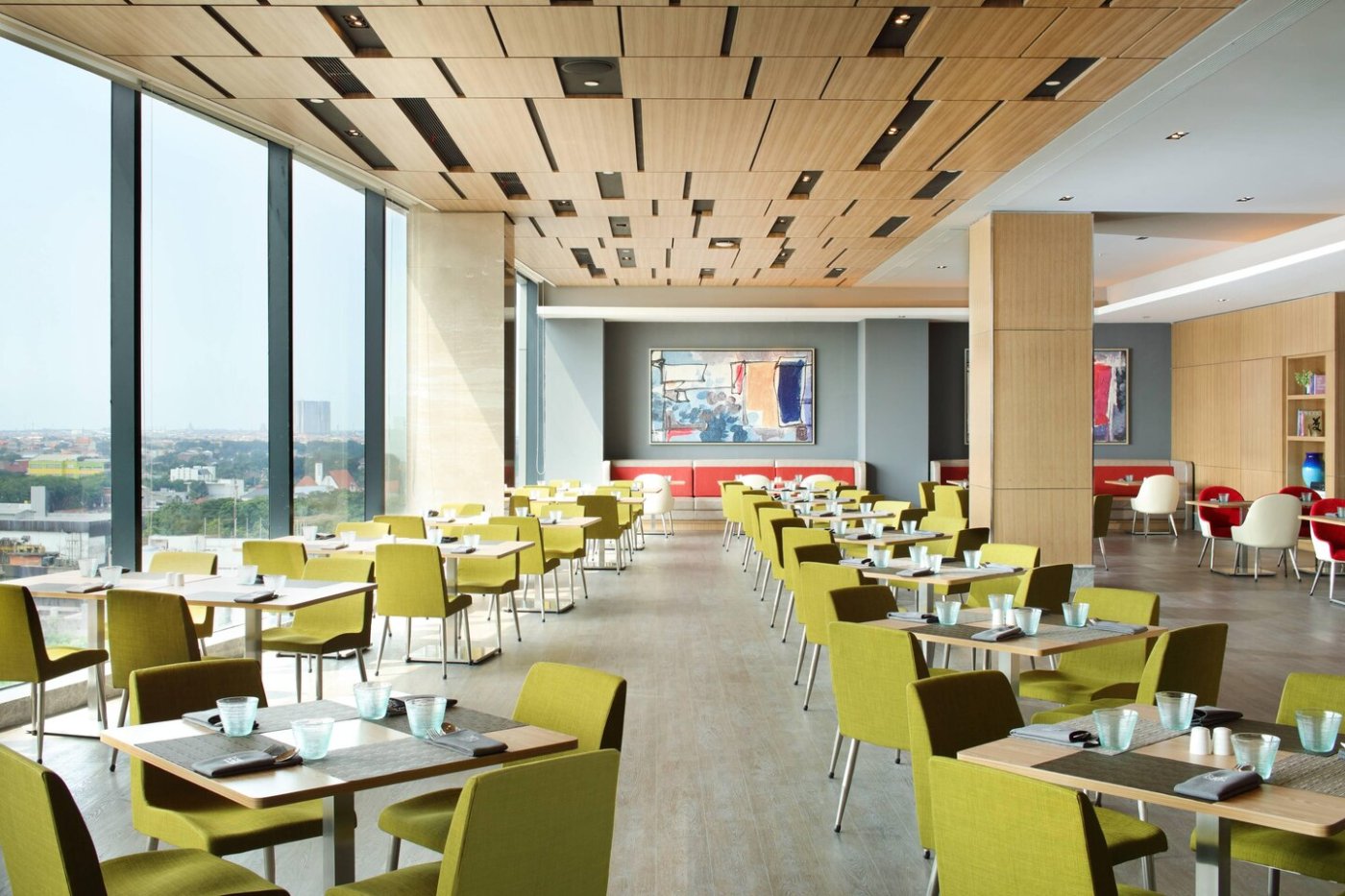 Lime is the signature restaurant in Four Points by Sheraton Surabaya that features Asian and international specialties in a relaxed atmosphere. Stop by for a tasty meal with friends or family before or after exploring Surabaya.
Four Points by Sheraton Surabaya
Jl. Embong Malang 25 -31, Surabaya
P: (+6231) 5477488
Website
Rock 'n Sugar Coffee & Bistro $$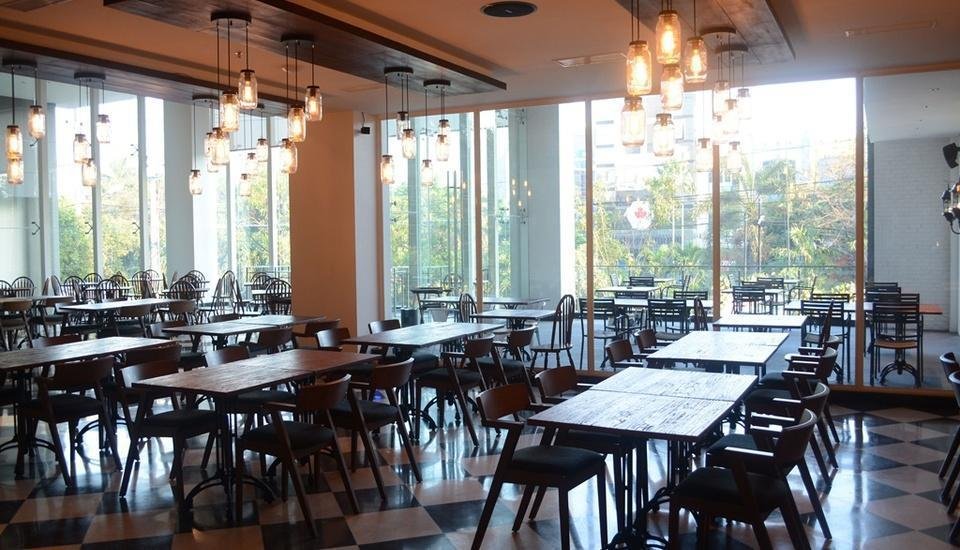 Stop by at our where city view and casual coffee bar fare await. Open every day, 24 hours a day, it is the perfect spot to end a stressful day after a long day at work. is a contemporary casual restaurant featuring International fusion food with a touch of Indonesian recipe.
Luminor Hotel Jemursari
Jl. Raya Jemursari No.206 – 208, Prapen, Surabaya
P: (+6231) 8485000
IG: luminorhoteljemursari
Website
Siti Inggil $$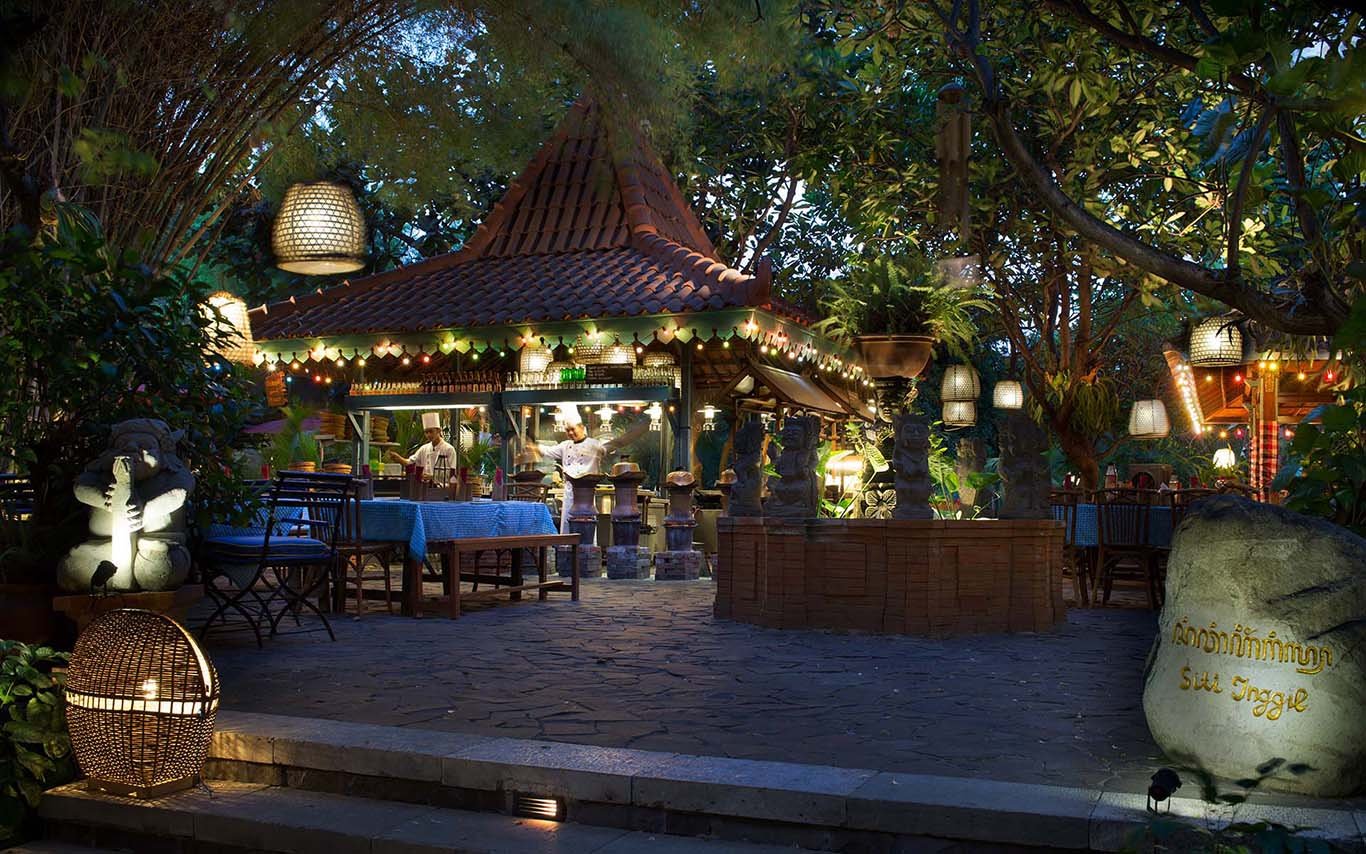 This unique dining concept recreates the mood of a traditional Indonesian night market in an informal courtyard setting. A variety of local specialty dishes are served direct from food stalls and wooden Javanese carriages positioned around the garden.
Bumi Surabaya City Resort, Jl. Jend. Basuki Rakhmat No.106-128, Embong Kaliasin, Genteng, Surabaya
6 am – 10 pm
P: (+6231) 5326301
Website
Mashū All You Can Eat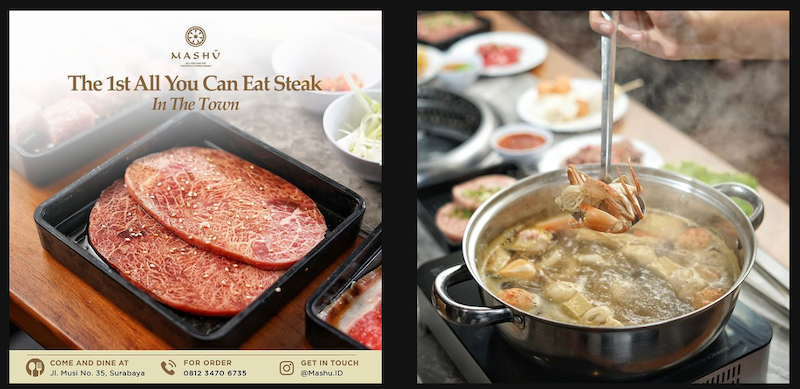 All You Can Eat Yakiniku & Shabu-Shabu
No Pork, No Lard 🚫
Self service All You Can Eat 👌🏼
03199538935
Address: Jl. Musi No.35, Darmo, Kec. Wonokromo, Kota SBY, Jawa Timur 60264, Indonesia
api.whatsapp.com/send?phone=6281234706735