Surabaya is one of the well-known cities that offers many interesting food destinations. After spending a great quality time digging in some of Surabaya's signature finest food, you may want to bring them home as souvenirs. Although not all food can be wrapped to take home due to packaging constraints and the freshness, here are some choices of Surabaya's signatures that must be purchased for souvenirs.
1. Kue Lapis Surabaya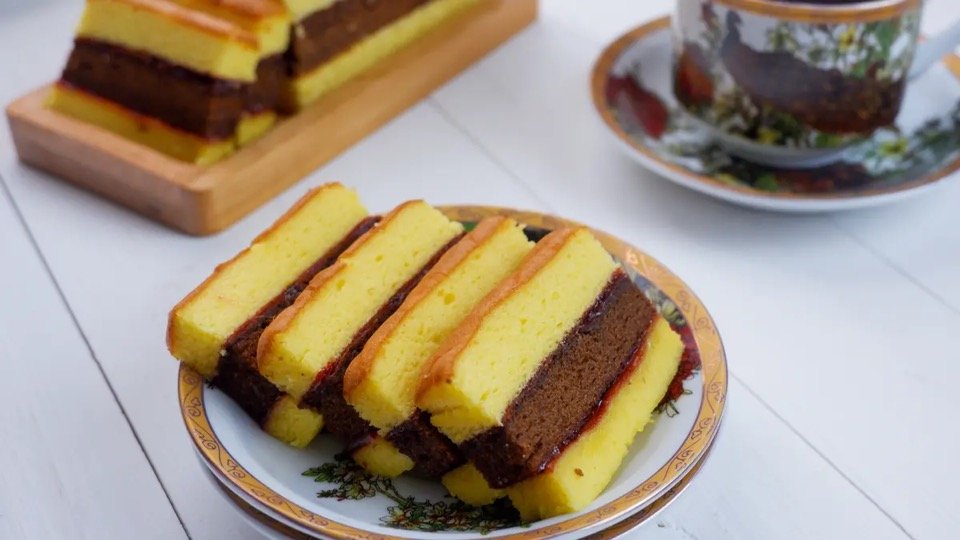 Kue Lapis Surabaya (Surabaya layer cake) also knowns as spikoe cake is the right choice for everybody. The delightful cake, which is famous for its softness and deliciousness, is famous in many foreign countries, and you have to try it. Plus the price that does not break your wallet makes this cake more and more popular.
2. Sambal Bu Rudy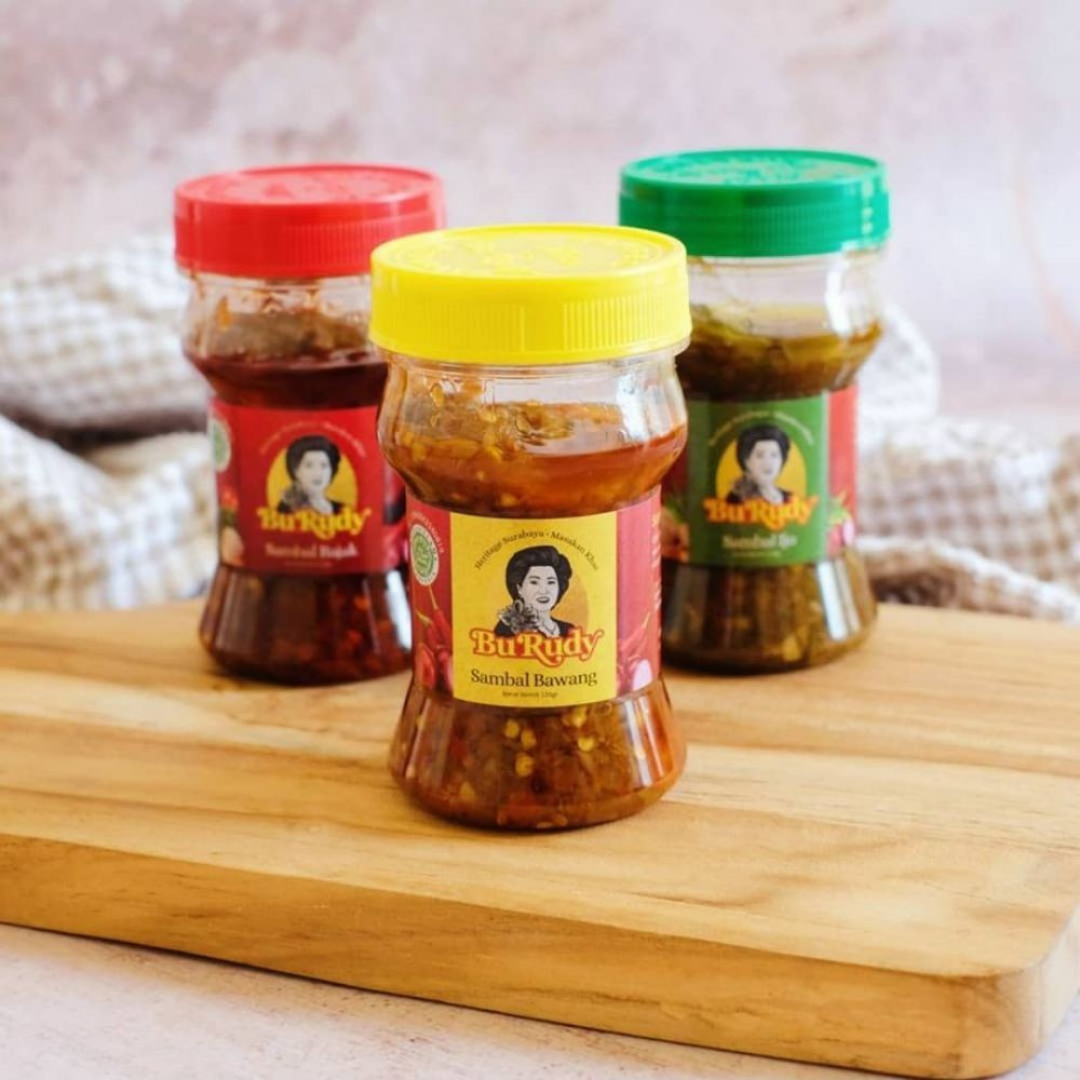 Who doesn't know Bu Rudy? This lovely lady from Madiun has a big name in Surabaya since selling affordable spicy garlic sauce. Some say, after eating Bu Rudy's chili, it feels like it's been slapped. Three of the signatures are garlic sauce, green chili sauce, and shrimp paste. The sambal is pulverized roughly, so you can feel the elements of the spices on your tongue. For those of you who want to buy, there are many shops spreading around the city that provide Bu Rudy's chili sauce.
3. Kerupuk Ikan Kenjeran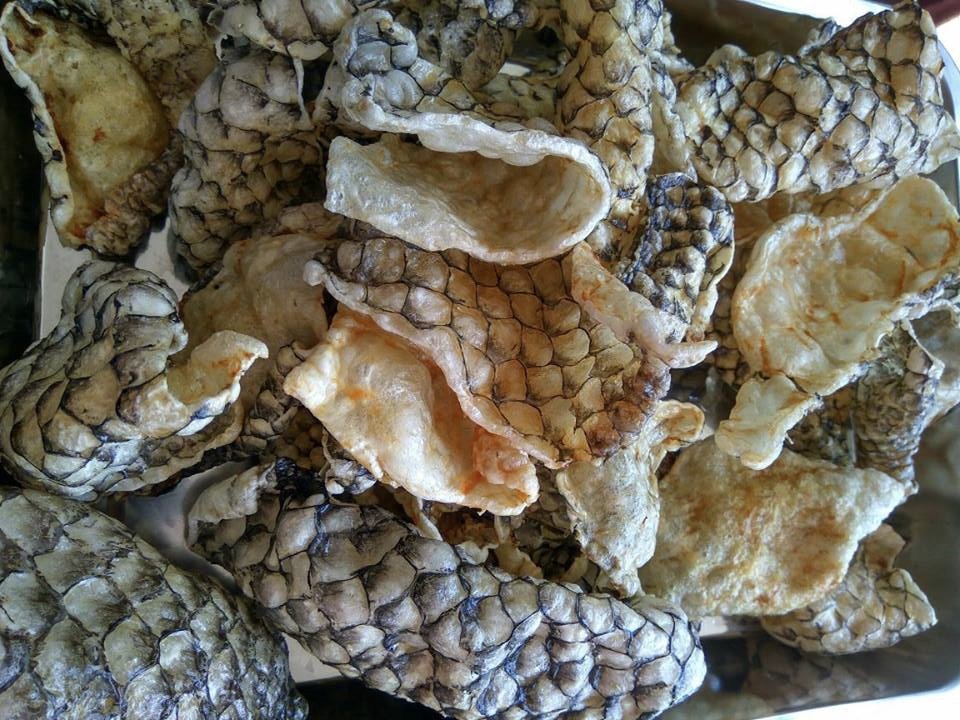 Kenjeran Beach area is famous for its marine products. The area also has a Bulak Fish Center which sells various kinds of processed seafood, including fresh fish, smoked fish, salted fish, and crackers. Kerupuk Kenjeran Fish has a distinctive aroma and crunchy texture. These crackers are sold in both ready-to-eat and raw packages. In addition to fish crackers, tourists can also buy processed squid crackers, shrimp crackers, and seaweed crackers.
4. Bandeng Asap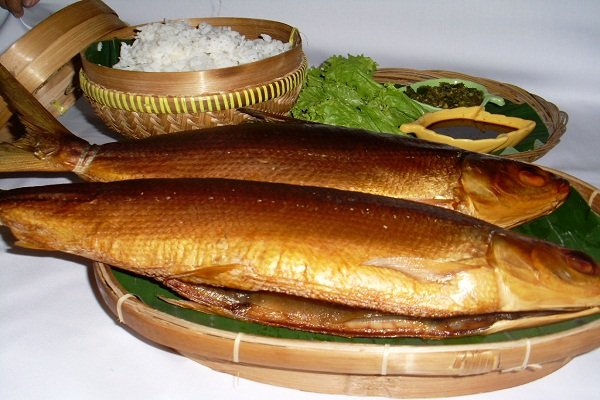 Going to Surabaya is not difficult if you go home without bringing Bandeng Asap (smoked milkfish) as souvenirs. Bandeng Asap is one of the typical foods of Sidoarjo, East Java. However, these souvenirs are also quite loved by tourists visiting Surabaya. As the name implies, Bandeng Asap is milkfish that goes through a smoking process, resulting in a distinctive taste. It can be used as a side dish accompanied by steamed rice and typical chili sauce.
5. Sirup Mangrove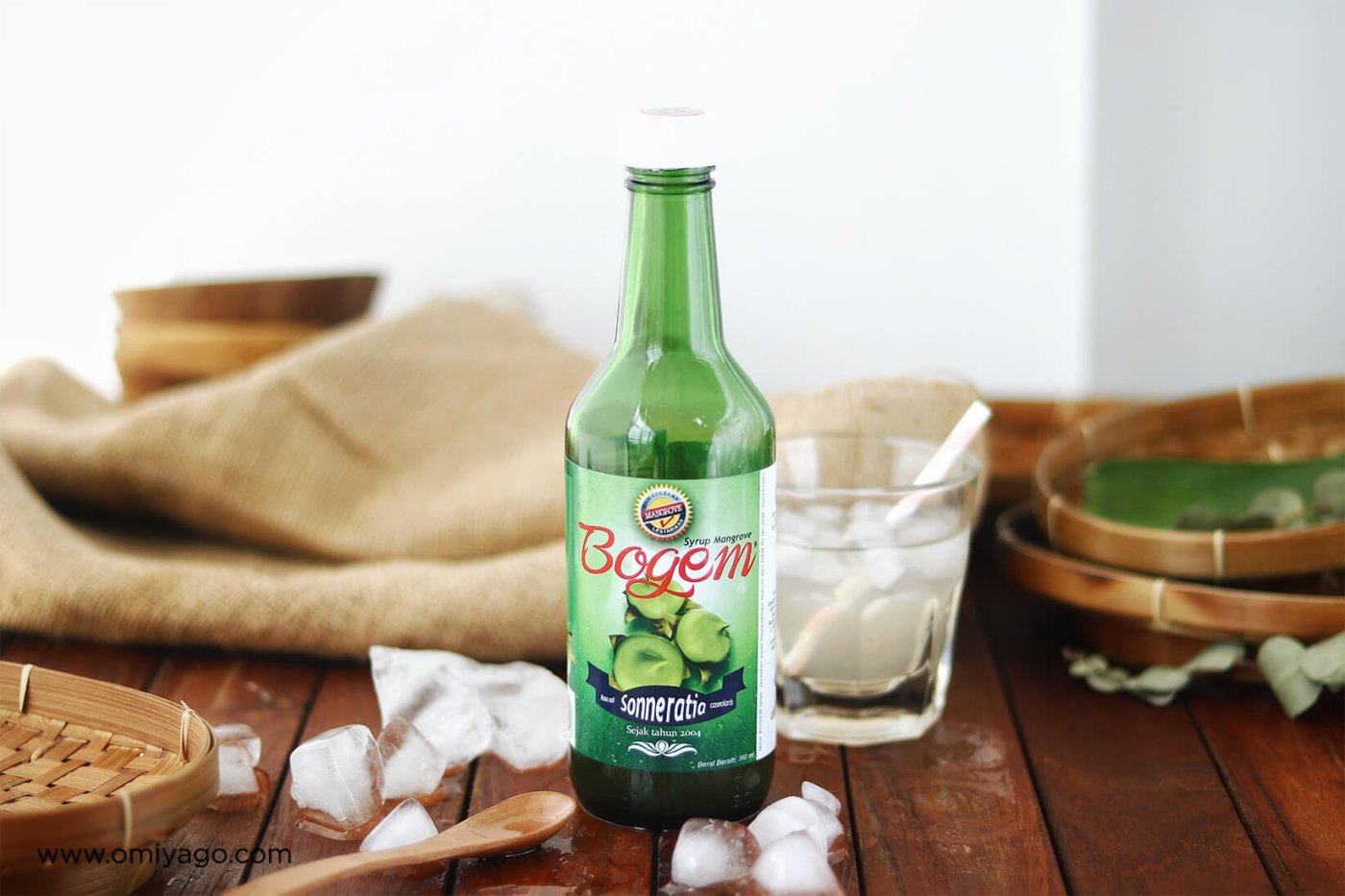 Mangroves are known as plants to ward off abrasion. However, in Surabaya, this plant is transformed by a group of farmers in Rungkut into syrup. This syrup has a sweet and sour taste, perfect for drinking on a hot day. In addition, this syrup is believed to be rich in vitamins A and C. Besides being used as syrup, mangroves are also used as jenang with a chewy texture and a sweet taste.
6. Abon Sapi Padmosusastro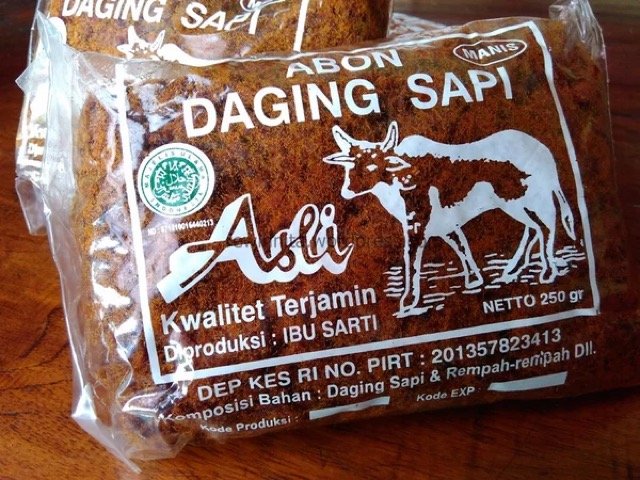 Surabaya has many kinds of culinary that can be used as souvenirs. Abon Sapi Padmosusastro (Padmosusastro Shredded Beef) is one of them. It has two flavors, spicy and sweet. To buy this shredded beef, visitors can go to Padmosusastro Street, Surabaya. They will see many sellers of shredded beef along the road.
7. Kue Rambak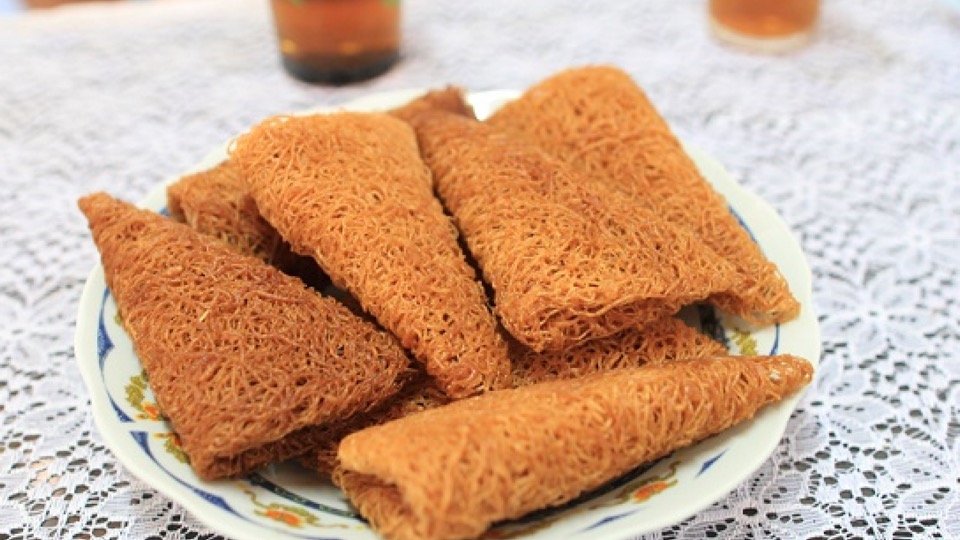 Rambak crackers have a savory taste and crunchy texture, even they can last up to one year. With such long durability, it's no wonder that Rambak Beef is very suitable to be used as souvenirs. To further maintain the crispness of the rambak crackers, store them in an airtight container. Besides being made as a snack, this Beef Rambak is also suitable as a side dish such as satay, porridge, or food served with warm rice.
8. Siropen Telasih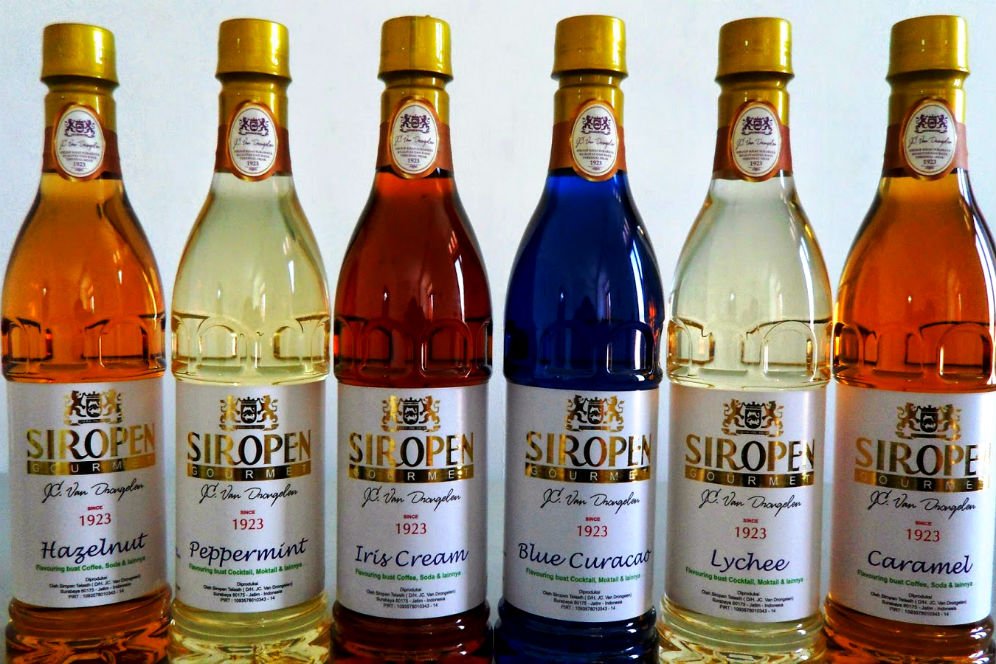 Siropen Telasih is one of Surabaya's signature syrups, which was developed by JC Van Drongelen. He is a native of the Netherlands, who made this syrup in 1923. The Siropen syrup factory became the first syrup factory in Indonesia, of course, apart from its distinctive taste, this syrup also has a high historical value. Until now, the manufacture of Seropen syrup still uses conventional power. You can find them at souvenir centers in Surabaya such as the Panen Raya Souvenir Shop.
9. Kopi Bandrek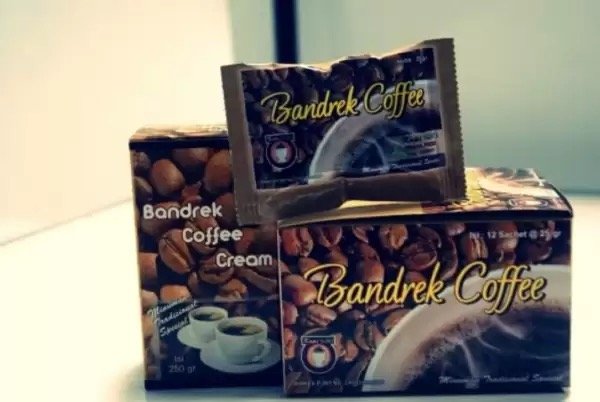 Especially for you coffee lovers, you can't say a true coffee lover if you haven't tried Surabaya's original Kopi Bandrek. It has a distinctive taste with a warming effect on the body. Not only because of the use of a mixture of ginger in this coffee drink, it has a distinctive aroma.
10. Lemper Ayam Depot Mie 168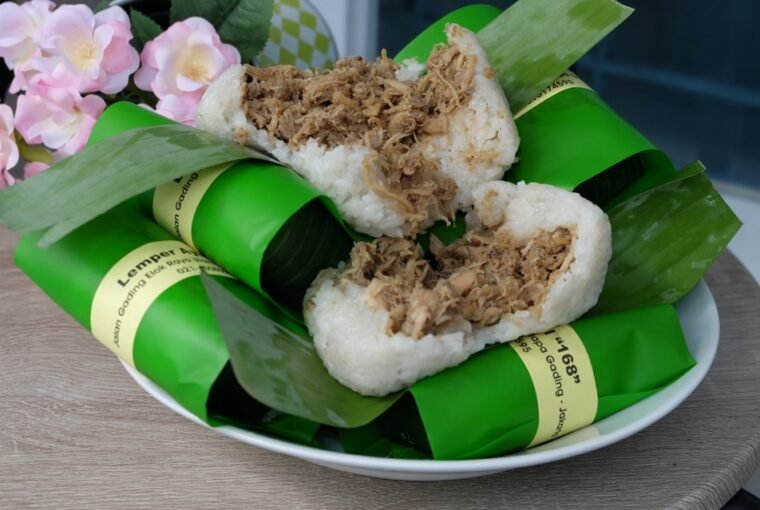 Depot Mie 168 doesn't just offer dumplings or bakwan noodles. In this humble shop, they also provide traditional snacks that are ready to rise your appetite level. Of the many menus, the chicken lemper is the most special which is made on the same day daily. It tastes savory with a fragrant aroma from banana leaves. The secret to its deliciousness comes from its good selection of sticky rice. Additional seasoned shredded chicken is also abundant.
11. Almond Crispy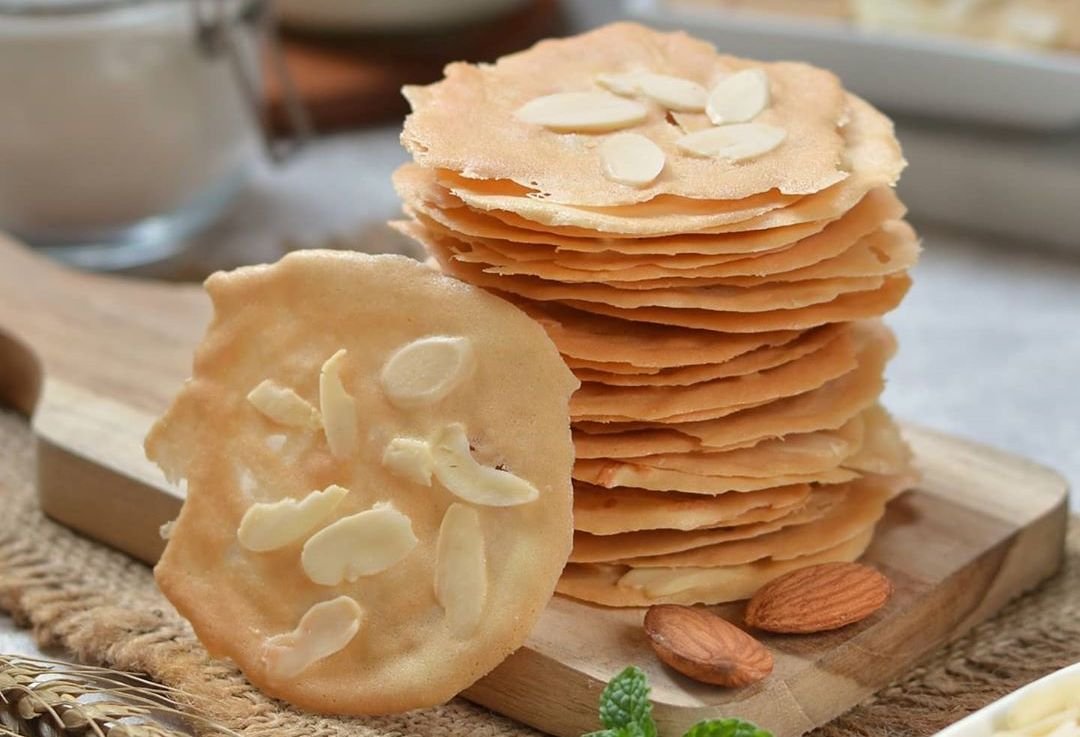 Almond Crispy is a snack made of flour, sugar, eggs, and powdered milk, topped with almonds and cheese. This snack is round, thin, and flat with a variety of flavors, from chocolate and cheese to mocca and green tea. Tourists who want to bring this snack to take home can buy it at various souvenir centers in Surabaya, one of the popular souvenir shops is Wisata Rasa which is located on Jemursari No. 164.